Reno vs. Las Vegas Vacation: Which Is Better?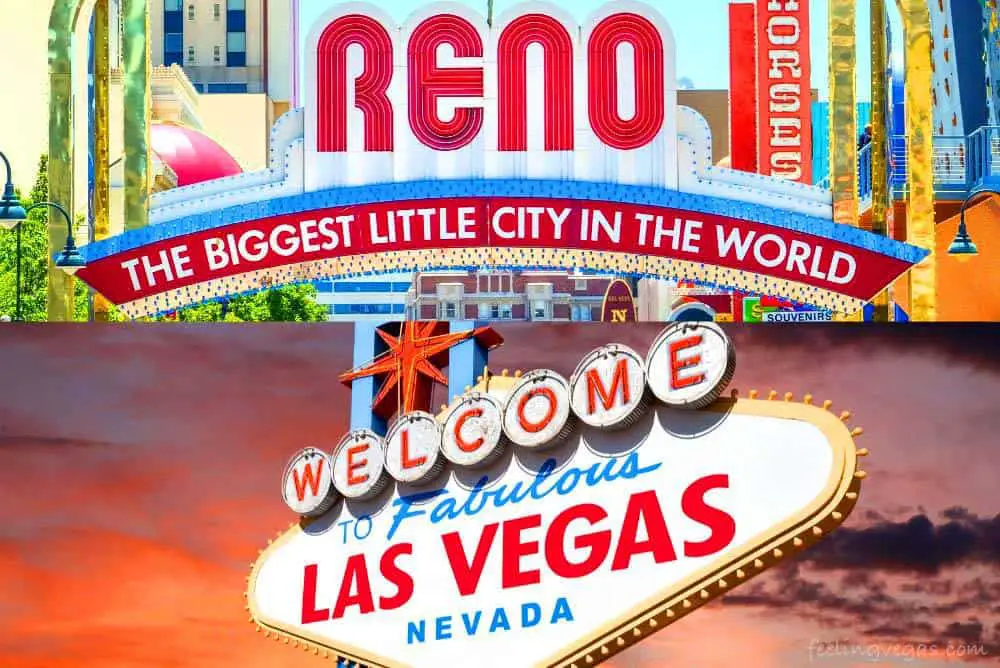 (This article may contain affiliate links, which means we might earn a small commission if you click and make a purchase. Thank you!)
Reno, Nevada, is often thought of as a smaller version of Las Vegas, but its true nickname, "The Biggest Little City in the World," really gives a more descriptive feeling of the atmosphere in Reno. Las Vegas and Reno are arguably the biggest attractions in the State of Nevada, but is Las Vegas or Reno the better choice for a vacation?
Here is a chart comparing the vacation highlights between Reno and Las Vegas:
Category
Reno
Las Vegas
Cost of Stay: Weekly
$789 per person
$1,785 per person
Transportation
Taxis, Uber, Lyft, local bus service
Monorail, shuttle buses, taxis, Uber, Lyft, local bus service
Notable Attractions
– Numerous casinos
– Pioneer Center for the Performing Arts
– Eldorado Showroom
– Riverwalk & Arts District
– Las Vegas Strip
– Caesars Palace
– Fountains of Bellagio
– Iconic Casinos and Hotels
– High Roller Wheel
Weather
Hot summers; cold winters, dry
Warm to hot and dry most of the year
Food and Drink
Regional, western US cuisine, numerous bars, and lounges
International cuisine, western US cuisine, numerous bars and lounges
Activities for Kids
– Wingfield Park
– The Discovery
– Amphitheater (concerts & events)
– Springs Preserve
– Discovery Children's Museum
– Shark Reef
– Adventuredome
– Downtown Container Park
– High Roller Wheel
– Waterparks
Nature Attractions
– Nearby Lake Tahoe
– Virginia Lake Park
– Idlewild Park
– Red Rock Canyon
– Valley of Fire
– Lake Mead
– Hoover Dam
– Wetlands Park
This comparison is a bit difficult to break down simply because both cities are so similar to one another. You can think of Reno as a sort of extension of Las Vegas in a way. It offers residents of northern Nevada and California a quicker alternative to traveling down to Las Vegas.
With that in mind, each city is unique in its own right, and this guide will break down the highlights of each when trying to decide on a final vacation choice.   
Reno vs. Las Vegas: Cost of Stay
First things first, Reno is a lot cheaper for a vacation than Las Vegas. Although the two cities may feel like they are exactly the same in tone, there is so much more to do and experience in Las Vegas.
This is primarily the reason why the cost of a Las Vegas vacation is much more expensive in the long run. Las Vegas is world-renowned, whereas Reno is more of a hidden gem along the northern border of Nevada and California.
On a daily basis, travelers to Reno can expect to spend an average of $113 a day per person compared to an average of $255 per person per day for a trip to Las Vegas.
Category
Reno (per person)
Las Vegas (per person)
Cost of Stay: Weekly
$425 (budget)
$789 (mid-range)
$1,579(luxury)
$661 (budget)
$1,785 (mid-range)
$5,164 (luxury)
source1, source2
Many people who decide to vacation in Reno are also likely taking part in experiencing the serene beauty and tranquility of the nearby Lake Tahoe area, which can also make the cost of a Reno vacation go up substantially.
Yet, in terms of Reno on its own, lodging is pretty reasonable, and this just leaves the cost of spending time in the casinos. 
Of course, you can always decide to do a Las Vegas vacation on more of a reduced budget as well. The final thing to consider when factoring in the cost of a stay in these two cities is really based on your own spending habits and overall budget.
Casino gaming can get really expensive, really quickly, and both of these cities are defined, in part, by the allure of their casinos. So, just because Reno is initially much cheaper for vacation doesn't mean that the cost won't go up the more you play.  
Reno vs. Las Vegas: Transportation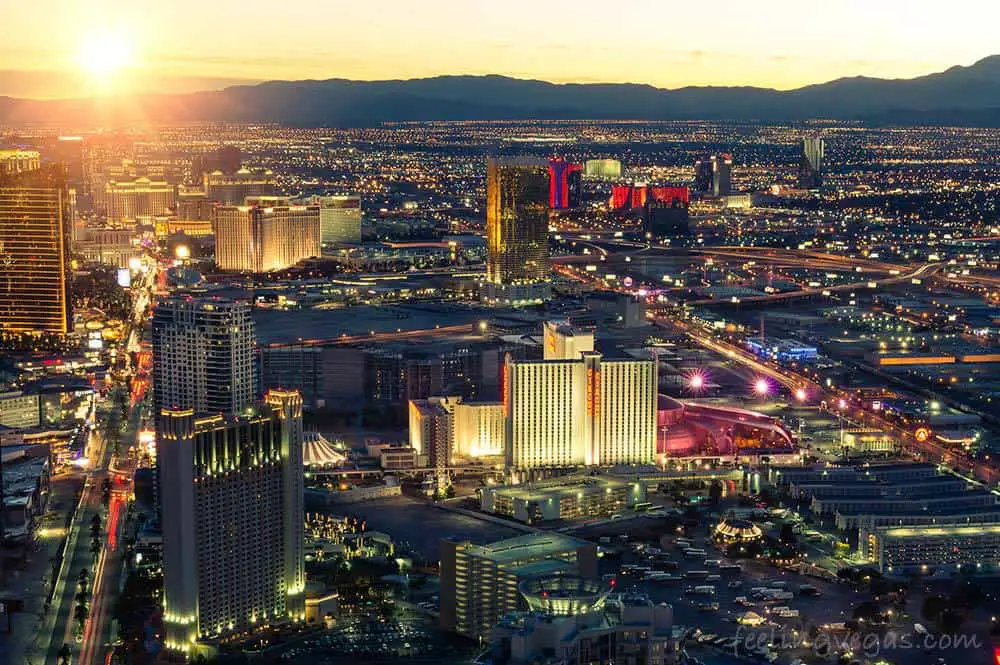 The great thing about Reno is that you don't really need much transportation to get around. Every part of Reno is fairly walkable, and this is part of the city's overall charm. With that being said, ride-sharing and taxis are available, as is a local bus service if you want to explore more of the Reno area outside of the casinos. 
Las Vegas is a bit similar, but only if you just stick to just one area of Las Vegas, such as the Strip or downtown areas. However, the monorail and shuttle buses are always available for quick transport, as are taxis and ride-sharing apps. So, transportation in both cities is not that big of a headache to worry about. 
For tips on getting around easily in Las Vegas, be sure to check out our article here.
Reno vs. Las Vegas: Notable Attractions
When it comes to things to do in both cities, there is some overlap. While both cities have plenty of gaming opportunities available, I think you'll find Reno's casinos to be smaller and have much less glitz and glam compared to Vegas casinos which are over-the-top extravagant!
When you look beyond the activity of gambling is where the differences between the cities become more obvious. You will find that there is much more to see and do in Las Vegas, especially if gambling isn't your main attraction. 
The Eldorado Showroom within the Eldorado Resort and Casino in Reno is a great place to watch live music and comedy of all varieties whenever you are in Reno. Likewise, the Pioneer Center for the Performing Arts has live entertainment as well, which offers an alternative to the casinos.
Away from the casinos and tourist areas, Reno is a much smaller town than Las Vegas and has a much more quaint and homey feel to it.
By and large, Las Vegas is a massive entertainment hub where performers of every stature regularly perform. From huge production quality shows all the way down to intimate performance venues, Las Vegas has everything you can imagine entertainment-wise. You can check out a list of the must-see shows in Las Vegas here.
In addition to entertainment, Las Vegas offers hundreds of attractions, from rides, tours, pools, nightclubs, themed bars, weird museums, and the list goes on and on. You can find some of the best things to do in Las Vegas in our article 35+ Super Fun Things to Do In Las Vegas.
Las Vegas is certainly the better choice in this category, yet both are great choices if your vacation is simply going to be based on gaming.    
Reno vs. Las Vegas: Weather
Although both cities are in Nevada, the weather can be extremely different. Reno is surrounded by mountains and forests that characterize northern Nevada. The summer evenings can have a slight chill to them (Reno is at 4,400 feet above sea level), and the weather tends to be warm in the late spring and summer and cold, with some snow in the late fall and winter.
Both cities are pretty dry and arid, yet Las Vegas is much warmer due to its lower elevation (2,000 above sea level) and its Mojave Desert location. The winters are mild in Vegas, the spring and fall are really nice temperature-wise, and the summers are HOT! Good thing there's plenty to do inside in air-conditioned comfort in Las Vegas 🙂
Reno vs. Las Vegas: Food and Drink
Reno has more standard American fare when it comes to its overall cuisine options. Las Vegas has numerous food options, from fancy restaurants with views of the Bellagio Fountains to more laid-back comfort foods; virtually any type of American or International cuisine you can imagine can be found in Las Vegas.
Both cities should easily satisfy anyone looking for a large availability of beverage choices, as bars abound in both cities. Las Vegas, however, has some of the most interesting themed bars you'll ever see!
Reno vs. Las Vegas: Activities for Kids
If your vacation is going to include young children, Las Vegas will provide many more activities for your children in comparison to Reno. If you choose to vacation in Reno, there are always activities and performances of many varieties in the Wingfield Park Amphitheater in the downtown area. There simply aren't many options aimed specifically at young children in Reno. 
Las Vegas has at least a few more options for the under-12 crowd. Kids will likely simply enjoy traveling around and seeing the many sights that there are to see in Las Vegas, especially the Las Vegas Strip.
You can find a large list of family-friendly things to do in Las Vegas with kids of all ages in our article 44 Things to Do in Las Vegas for Kids & Families.
For teens and older kids who aren't quite 21, there are plenty of activities in Vegas geared toward them.
Reno vs. Las Vegas: Nature Attractions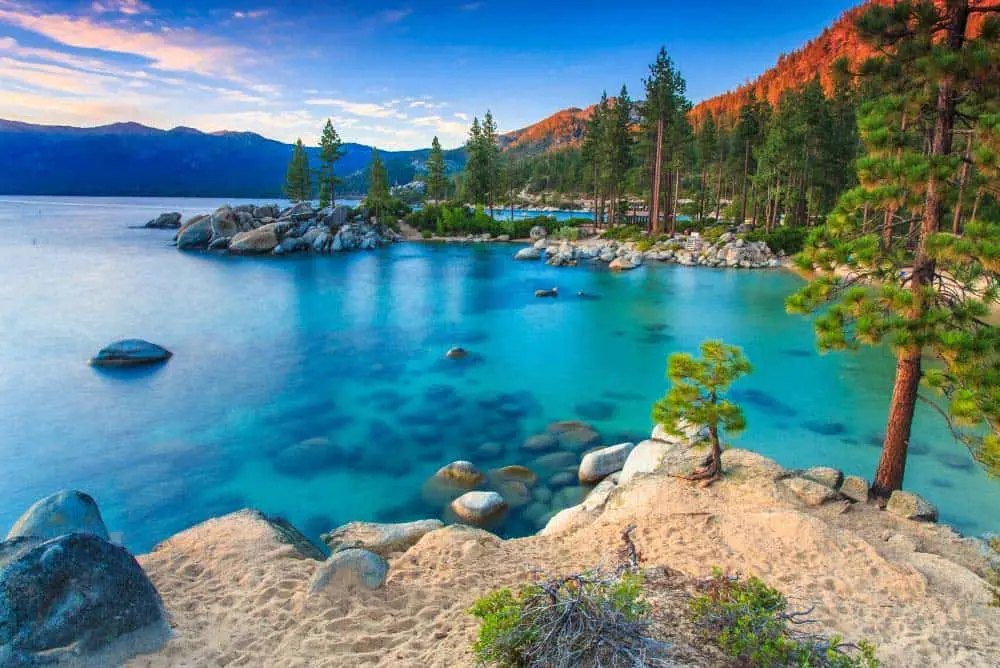 When it comes to natural landscapes around Reno, the Lake Tahoe area will likely see your camera's storage card fill very quickly.
Lake Tahoe offers some of the best scenery in the Western United States. Outdoor activities near Reno include hiking, river rafting, paddleboarding, kayaking, and skiing.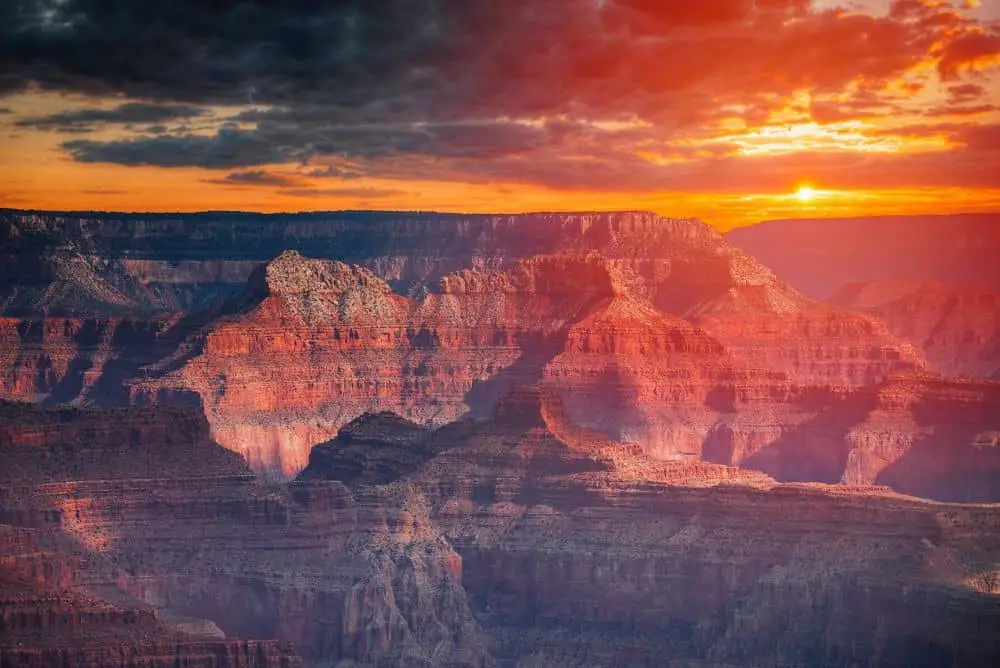 Las Vegas also has an abundance of natural activities that will take you away from the Strip for some much-needed outdoor recreation. Nature activities include Red Rock Canyon, Wetlands Park, Springs Preserve, Desert National Wildlife Refuge, and more than a few nearby state and national parks.
Conclusion
So, which is better for a vacation, Reno or Las Vegas? The answer is based solely on the scale of vacation you are seeking. Both of these Nevada cities have the same vibe and the same general concept.
The main difference is overall size and location. If you don't want to deal with an enormous amount of tourists, Reno is the best choice, but I think you'll find that Las Vegas has much more to offer a vacationer overall.
Nothing can compare to the one-of-a-kind experiences that you will get in Las Vegas. 
More Las Vegas Travel Comparisons
How do these cities stack up against Las Vegas when planning a vacation?
San Diego vs. Las Vegas: Which is the better vacation? – Article here
Las Vegas or Los Angeles for Vacation: How to Decide? – Find out here
Las Vegas vs. Miami: How Do They Compare? – We tell you here
Las Vegas vs. New York City Vacation: Which one?
Las Vegas vs. San Francisco: How to Decide?
Nashville vs. Las Vegas: Which Is Better for Vacation? – Find out here
Palm Springs vs. Las Vegas Vacation: Which one's right for you?
Las Vegas or New Orleans for Vacation: How to decide?
Las Vegas vs Orlando: Best for vacation?Find out here