24 Best Museums in Las Vegas (Cool, Fun & Weird!)
(This article may contain affiliate links. If you click through and make a purchase, we will receive a small commission at no additional cost to you. )
If you're planning a vacation to Las Vegas, visiting Sin City museums is probably not high on your list of things to do. Well, it should be! Vegas is where you'll find some of the coolest, funnest, and weirdest museums in the world.
The best museums in Las Vegas include the Neon Museum, the Pinball Hall of Fame, The Haunted Museum, and the Paradox Museum. There's a museum for every Las Vegas visitor.
Check out my list of the top museums in Las Vegas below, and make sure to find some time in your schedule for one or more of these must-see Vegas museums!
Best Las Vegas Museums (Most Popular)
The Neon Museum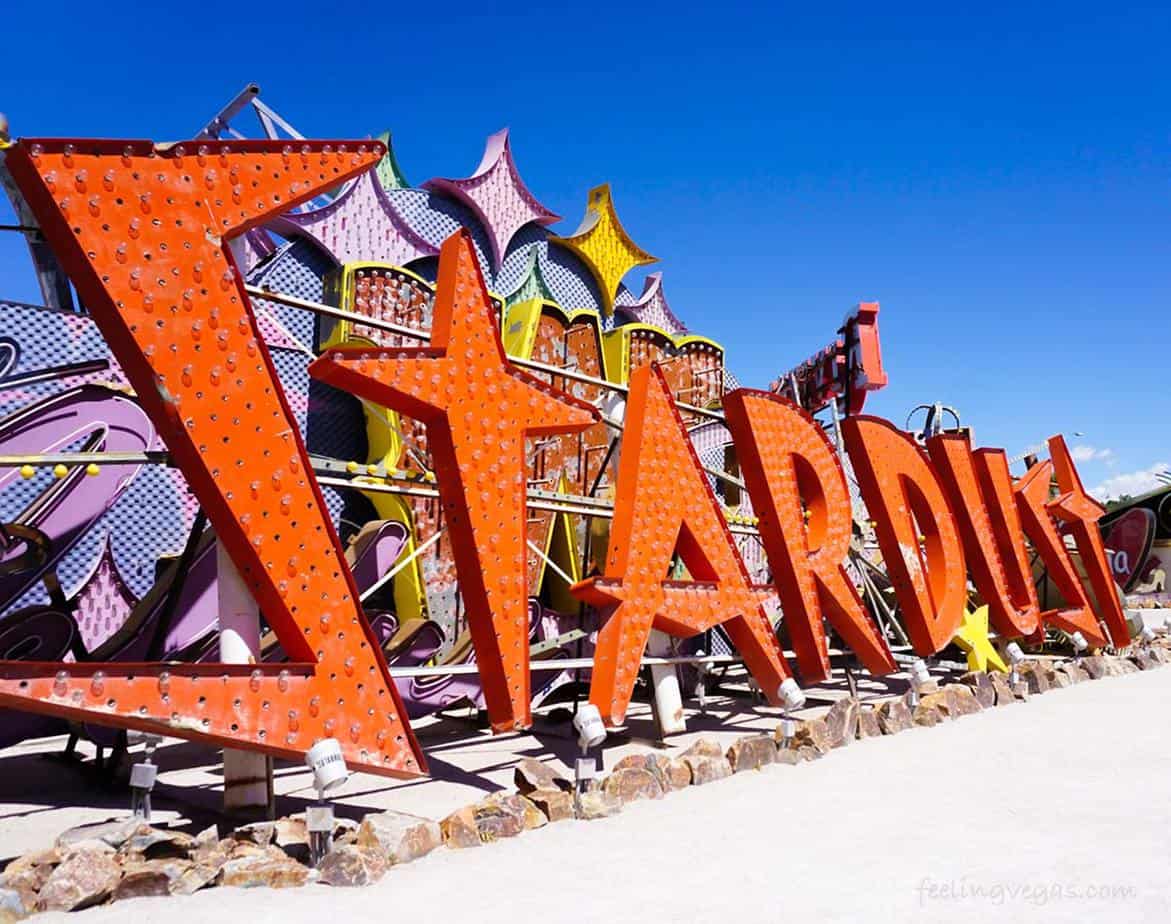 The Neon Museum is probably the most popular museum in Las Vegas. The museum exhibits iconic and historic Vegas signs for the purposes of education, art, history, and culture. Famous for its outdoor exhibition space, the Neon Boneyard features hundreds of rescued signs, some restored or still working, and others unrestored. 
You can take a tour with a museum interpreter, and they will share the unique stories and histories behind the signs as you stroll around. There is also a show in the North Gallery of The Neon Museum called "Brilliant!" It will take you through the history of Vegas through sight and sound. So day or night, The Neon Museum should be on the top of your list.
RELATED: Is the Neon Museum Worth Visiting? Know Before You Go!
The Mob Museum 
The Mob Museum aims to provide visitors with an understanding of the history of organized crime in the USA and its influence on American society. The museum is filled with interesting artifacts and immersive exhibits for you to explore. You will find 4 floors with different themes: 
Basement (The Underground): prohibition-era exhibition with a distillery and spirits available to buy. 
1st Floor (Mob On The Run): a 100-year wall of infamous mob men, plus a look at where the Mob stands in the 21st century.
2nd Floor (Mob On The Rise): post-prohibition era theme including the Kefauver Committee hearings.
3rd Floor (Birth Of The Mob): focusing on how organized crime emerged.
National Atomic Testing Museum
As a national educational, science, and history institution, the National Atomic Testing Museum was created to inform visitors about the past nuclear weapons testing program at the nearby Nevada Test Site.
As well as being informative and covering historical content, you can also experience a simulation of an above-ground test at the museum's Ground Zero Theater. 
Titanic: The Artifact Exhibition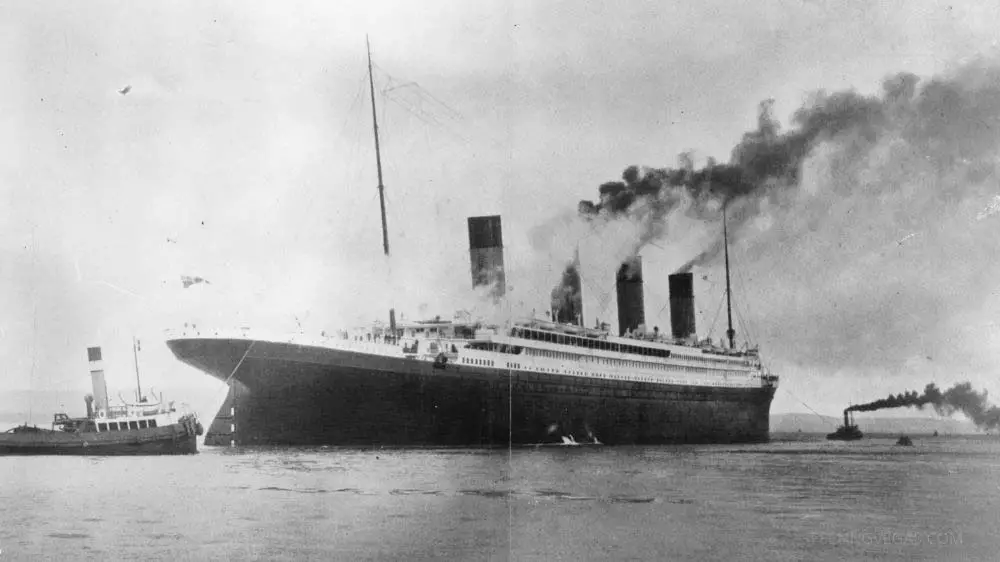 Travel back in time with the Titanic exhibition and view real-life artifacts found with the infamous ocean liner 2.5 miles below the surface. This 25,000 square foot exhibit includes items from the wreck such as luggage and even an unopened bottle of champagne from 1900!
You will be able to walk through expertly re-created 1st and 3rd-class staterooms that feature furnishings by the original manufacturers. Discover the stories behind that fateful night in April 1912 when the Titanic struck an iceberg and sank into the North Atlantic.
Shelby American Las Vegas, Nevada 
The Shelby Heritage Center is a must-do for every avid Shelby fan out there. You will be treated to over 30 Shelby vehicles on display and enjoy the story of Carroll Shelby and how he started the company in 1962. You can take your own self-guided tour or book a private behind-the-scenes tour.
The 15,000 square foot center is located next to the production facility, and the vehicle inventory is constantly refreshed. You can also browse and buy apparel, collectibles, and other gifts at the adjacent Carroll Shelby's Store, including actual parts for late model Mustangs.
Bodies The Exhibition 
Bodies…The Exhibition has had more than 15 million visitors worldwide. It provides an intimate and informative view of the human body. The exhibition features 13 real full-bodies and more than 260 organs and partial body specimens, giving a rare 3-dimensional view of the human body.
You will also have the opportunity to look inside the skeletal, respiratory, muscular, and circulatory systems. The exhibition delivers a powerful message on different aspects of health based on our food and lifestyle choices too. For example, a healthy lung is displayed next to a smoker's lung that turned black. 
Marvel Avengers STATION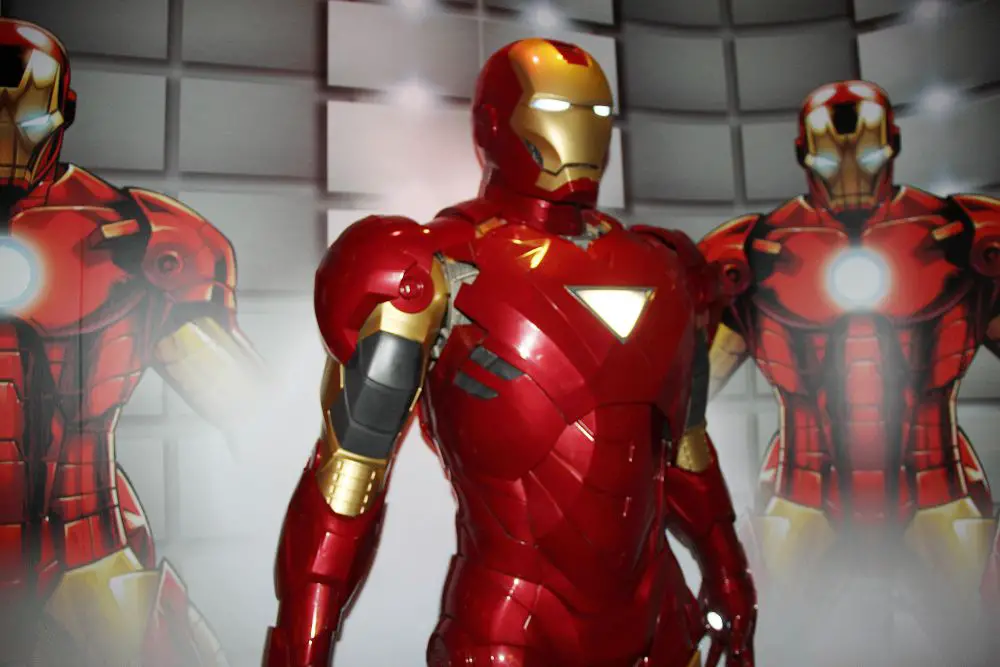 This family-friendly attraction is suitable for all ages and will allow you to dig into the history and engineering behind Hulk, Captain America, Iron Man, and Thor.
Marvel Avengers STATION has plenty of original Avengers operational equipment on display, such as Hawkeye and Black Widow uniforms and weapons and Captain America's uniform and shield.
It's an interactive exhibit, so you will become completely absorbed and involved in the adventure. Your mission will be to assemble case files on the characters so that you can graduate to become a full member of the Avengers STATION This is definitely one of the best museums in Las Vegas for kids.
Cool Las Vegas Museums (Art, Culture & History)
Springs Preserve
If you've ever wondered how the many golf courses and luscious gardens thrive living within the Nevada desert, you'll want to visit the Springs Preserve, which is commonly known as the "birthplace of Las Vegas."
Featuring museums, galleries, outdoor events, and a colorful botanical garden, the Springs Preserve is a top-notch attraction providing a look at the origins of Las Vegas and the water source that started it all.
Visitors are invited to visit the many exhibits and attractions such as animal shows, a nature exchange, a botanical garden, and a butterfly habitat all set within the 180-acre site.
You can also participate in one of the sustainability-focused workshops or engrave a plaque stone, with proceeds from the sales helping to support the ongoing maintenance needs of the Springs Preserve.
Las Vegas Natural History Museum 
Take a deep dive into the diverse history of Las Vegas and discover the wonders of nature at the Las Vegas Natural History Museum. The museum provides an appreciation and understanding of global life forms, past and present, and spans from dinosaur exhibits to tracking the trial of human evolution.
For those curious about the creatures of the sea, they have a large marine life gallery that's housed in a 3,000-gallon tank, home to live sharks, stingrays, and other colorful aquatic creatures.
There's also an international wildlife gallery and the multi-sensory E. L. Wiegand Foundation Wild Nevada Gallery, where you can explore the rugged beauty of the Mojave Desert alongside a large variety of plants and animals.
Nevada State Museum
The Nevada State Museum opened to the public in November 1982 and features a  state-of-the-art 70,000 square foot exhibition space, a library, and a collection storage space.
The large exhibition facility showcases permanent and temporary exhibitions with artifacts such as paleontological fossils and new collections such as the 8,000-piece Folies Bergère costume archive.
The museum is available for self-guided tours, or you can be accompanied by one of the knowledgeable stewards who provide engaging tours for all ages focusing on the storytelling of Nevada's heritage.
Marjorie Barrick Museum of Art
Founded in 1967, the Marjorie Barrick Museum of Art offers a diverse range of exhibition programming within its 4 main gallery spaces, all with entry free of charge.
There are center, east, and west galleries, as well as a workshop gallery, with rotating exhibitions that often invite visitors to contribute or engage with the artworks on display. 
The rotating calendar of exhibitions strives to stimulate consideration of visual arts and is perfect for all ages, making it one of the best museums in Las Vegas for families.
The ever-expanding collection focuses on contemporary art in Southern Nevada and art from significant periods in contemporary art throughout the world.
Nevada Southern Railroad Museum
Nevada Southern Railroad Museum is an exciting day out for train-lovers of all ages, with the site offering an authentic railroad experience. You can ride a real steam engine with over 2,000 feet of track, or you can visit two model railroad displays showing an amazingly detailed classic 1914 Union Pacific Chair Car. 
For those wanting a more hands-on experience, you can become an engineer for an hour, where you are at the helm controlling one of four diesel locomotives along 4 miles of track that runs from the Boulder City Station to Railroad Pass.
Weekend visitors to the museum can also experience riding in the front cab with an engineer and brakeman.
Fun Las Vegas Museums (Entertaining and/or Interactive)
Pinball Hall of Fame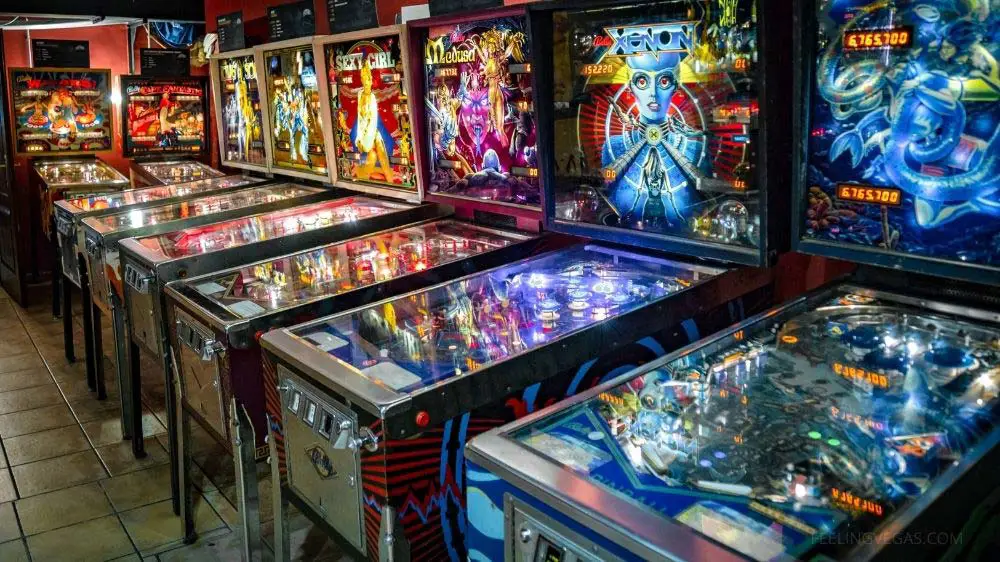 Located directly across from the famous "Welcome to Las Vegas" sign, the Pinball Hall of Fame is the Las Vegas Pinball Collectors Club's attempt to create the world's largest pinball collection. Wonderfully, the museum is free for everyone to visit!
The pinball museum is packed wall to wall with machines and features pinball machines both old and new, with some machines dating back to the 1950s. The museum also houses older game machines (Pac Man, Asteroids, etc.) created in the 60s, 70s, and 80s that were popular during the heyday of pinball.
You can play all of the machines, even the antique pinball machines! The older pinball machines cost just 25 cents to play, and newer models will set you back 50 cents a game. 
Discovery Children's Museum 
The Discovery Children's Museum is an engaging space for families and features many different activities for kids of all ages, spread over 3 floors. The experienced team puts children's needs for play, exploration, inspiration, belonging, and unique learning experiences above all else, bringing an exciting array of activities alongside a program of events. 
There's a discovery lab which is an innovative "maker" space, plus Eco-City is an environmentally friendly mini-city complete with buildings and businesses that kids will recognize. For inquisitive kids, there is also the Solve It! Zone where kids are given the task to solve a mystery and learn about the art of investigation. 
This is hands down one of the best museums in Las Vegas for kids.
Paradox Museum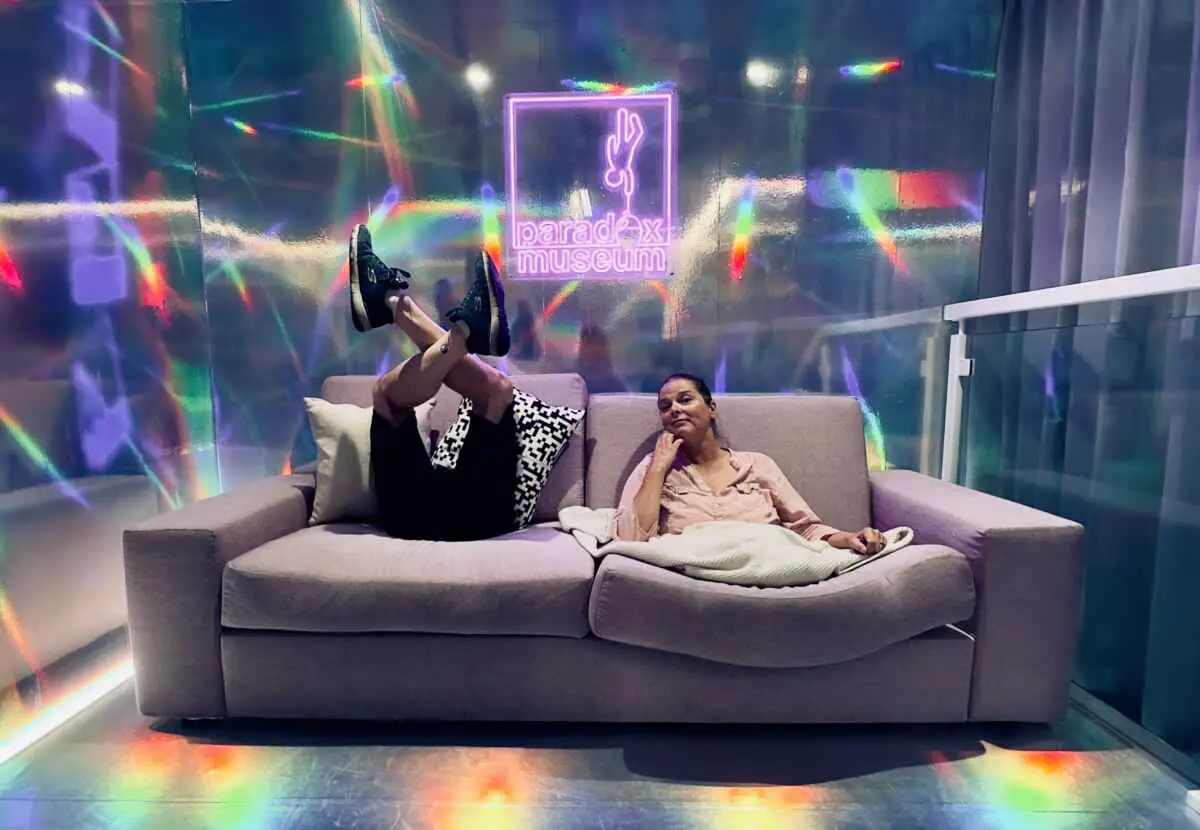 The Paradox Museum in Las Vegas is a unique and surreal experience for visitors of all ages. The museum features over 90 mind-bending exhibits that showcase a fascinating world where physics defies logic and optical illusions leave you questioning your own perceptions of reality.
Some of the standout exhibits include the Upside Down Room and the Paradox Sofa exhibit. Visitors can strike poses for the camera while radically changing the way they view the world.
The museum is located in the heart of the Las Vegas Strip and is open from 12:00 PM to 10:00 PM daily. Visitors on TripAdvisor have rated the museum 5 out of 5 stars.
In fact, we recently spent an evening at the Paradox Museum and had a blast! Check out all the info and pictures here.
Nostalgia Street Rods
Nostalgia Street Rods is a private collection of automobiles from 1910 to 1965 which is available for the public to visit. There is an expansive range of hotrods, classic cars, scooters, antiques, music, and sports memorabilia housed in the 30,000 square foot museum space. 
You can take a tour that provides access to over 150 automobiles and is perfectly suited for families and auto enthusiasts. However, for those wanting to take it to the next level, a VIP Experience Private Tour provides the ultimate encounter and includes a free T-shirt. 
RELATED: 8 Best Car Museums in Las Vegas (Check Out These Sweet Rides!)
Museum of Selfies Las Vegas
Located beside the Linq Theatre on the famous Las Vegas Strip, the Museum of Selfies is an immersive, must-visit attraction with interactive exhibits where you can let your creativity run wild and nab the ultimate selfie in the amazing and colorful rooms. 
Whether you're looking to see the world upside down or have always dreamed of relaxing in a gold bath, chilling in the emoji pool, or melt your brain in the optical illusion bathroom, the Museum of Selfies offers many creative spaces for those looking for some unique and fun holiday snaps, making it one of the best museums in Las Vegas for memories!
Count's Kustoms
Delve into the world of customized cars, bikes, hotrods, choppers, and trikes, at this one-of-a-kind hotrod restoration and customization shop found right in the heart of Las Vegas. The shop owner is the long-haired biker Danny "The Count" Koker, who brings an extensive knowledge of cars and motorcycles and exudes passion for them. 
Count's Kustoms is definitely a great option for grease monkeys or lovers of cars and bikes, and if you're visiting Vegas during the week, a shop tour is offered for free on weekdays, where you can take photos and see what the team is currently working on. 
Madame Tussauds Las Vegas
The world-famous Madame Tussauds is a must for anyone visiting Vegas, and their Las Vegas museum is filled with sights and activities, making them the world's greatest wax museum. From celebrities and sports stars to prominent figures in Las Vegas show business, the museum offers a great experience for all ages. 
They also offer some great Vegas-themed encounters like a recreation of the bar scene from the famous movie The Hangover. There's also the Virtual Reality Room experience where you star in your own VR time travel mission. 
The Marvel Universe 4D is also not to be missed. It offers a 4D cinema experience hosted by Marvel superheroes where you'll feel the wind, water, and special effects, taking you closer to your favorite superheroes than ever before. 
Weird Las Vegas Museums (Only in Vegas!)
Zak Bagans' The Haunted Museum
Found in downtown Las Vegas, Zak Bagans' The Haunted Museum is sure to send a chill down your spine as you enter into the realm of the spirit world.
This spooky museum explores the paranormal and leads you down creepy winding hallways and secret passageways that connect 30 rooms within the 11,000 square foot property. 
Amongst the spine-chilling displays, there are many horror movie props, the most notable of which is the staircase from the Gary, Indiana "Demon House." There are also hundreds of terrifying possessions and real-life objects that are sure to make you squirm, such as the "Propofol chair" from Michael Jackson's death room.
Burlesque Hall of Fame
The Burlesque Hall of Fame is the planet's only museum that solely aims to preserve the legacy of burlesque. The collection houses thousands of costumes, props, photos, and other personal effects that document the colorful lives and careers of many burlesque dancers, producers, and comics. 
The museum's collection spans from the late 1800s to today and shows the impact that the art form has had on society. It's a first-rate tourist attraction, and the passionate team seeks to protect and exhibit artifacts from burlesque history while showcasing performances of its practice.
Erotic Heritage Museum
Possibly the world's most provocative museum, the Las Vegas Erotic Heritage Museum is housed in a 24,000 square foot property and features a sex-positive exhibition space showcasing erotic artifacts, fine art, film, educational information, and cultural events. 
They also house a theater space where you can see special events and shows themed around sexual expression and eroticism, such as "Puppetry of the Penis", where two international comedians perform an entertaining collection of dick tricks.
Tom Devlin's Monster Museum
Located between Vegas and the Hoover Dam in historic Boulder City, Tom Devlin's Monster Museum is a must for anyone who loves monsters, Halloween, and horror!
The fantastic museum space is about monster makeup effects, and visiting the museum offers an exciting glimpse into film props and creature suits.
Self-guided tours and private tours are available and are hosted by Tom Devlin, who has been working professionally as a special effects makeup artist since 2001. Tom will guide you through the museum and share his wealth of knowledge and passion for monsters, horror movies, and Halloween. 
Hollywood Car Museum & Liberace Garage
The Hollywood Car Museum is a Las Vegas museum dedicated to showcasing some of the finest and most elaborate stage cars ever made. The museum houses automobiles used in classic Hollywood films and TV shows, including the Submarine Car used by James Bond, the Delorean from "Back to The Future," and some of the earliest cars used in the "Fast and Furious" movie franchise.
In the newly added Liberace Garage, you'll find a collection of cars owned and driven by the legend Liberace himself. There are also some other artifacts from his life on display as well. If you love movie cars and/or Liberace, the museum is well worth a visit!
Final Thoughts
While spending precious Vegas vacation time in a museum might initially seem like a bad idea, you now know that the museums in Las Vegas aren't your "typical" museums. Regardless of your interests, you're sure to find a Sin City museum that's right up your alley.
Check Out These Other Las Vegas Attractions: