14 Mistakes to Avoid in Las Vegas: Don't Do These Things!
You've finally saved up for your trip to Vegas and have everything planned out. Airline tickets? Check. Accommodations? Check. A "ready to have fun" attitude? Double-check! You're a few hours away from finding out what the famous saying, "What happens in Vegas stays in Vegas," really means. But do you know what to watch out for in Vegas to avoid being on the wrong side of this saying?
Which mistakes should you avoid in Las Vegas?
Sin City is, without a doubt, one of the most incredible destinations in the world. But the following mistakes can easily ruin your entire trip:
Paying Full Price for Everything
Eating Only Fast Food
Renting a Car or Not Renting a Car
Gambling at the Airport
Using the Hotel Minibar
Buying Drinks at a Casino Bar
Not Booking and Planning Ahead
Booking the Cheapest Hotel
Booking the Most Expensive Hotel
Walking the Strip
Falling for a Date Scam
Getting Too Drunk
Wearing Uncomfortable Clothes
Not Drinking Enough Water
Planning for your Las Vegas trip in advance is great. But you'll have an even better experience if you know some of the mistakes that may end up ruining your trip. Read on to get a closer look at some of these mistakes and how you can avoid them to ensure your trip to Vegas is unforgettable for all the right reasons.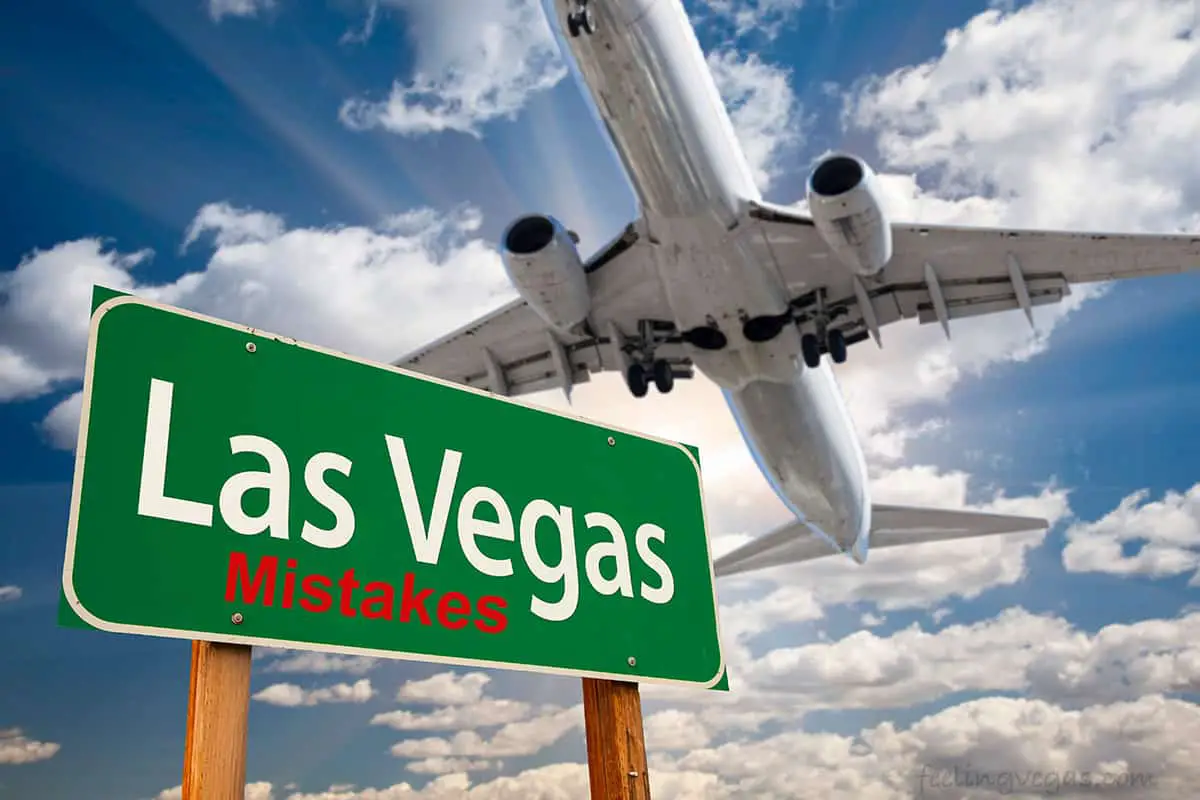 (This article may contain affiliate links, which means we might earn a small commission if you click and make a purchase. Thank you!)
Avoid These Mistakes in Las Vegas
For most people, Las Vegas is the place where all the rules go out the window and the fun is unrestricted. While this is true, what people don't tell you is that the wrong moves and decisions in Las Vegas can ruin everything.
Don't let anything get in your way of having a fantastic time in Vegas. Familiarize yourself with the common mistakes to avoid in Sin City and have a blast.
1.   Paying Full Price for Everything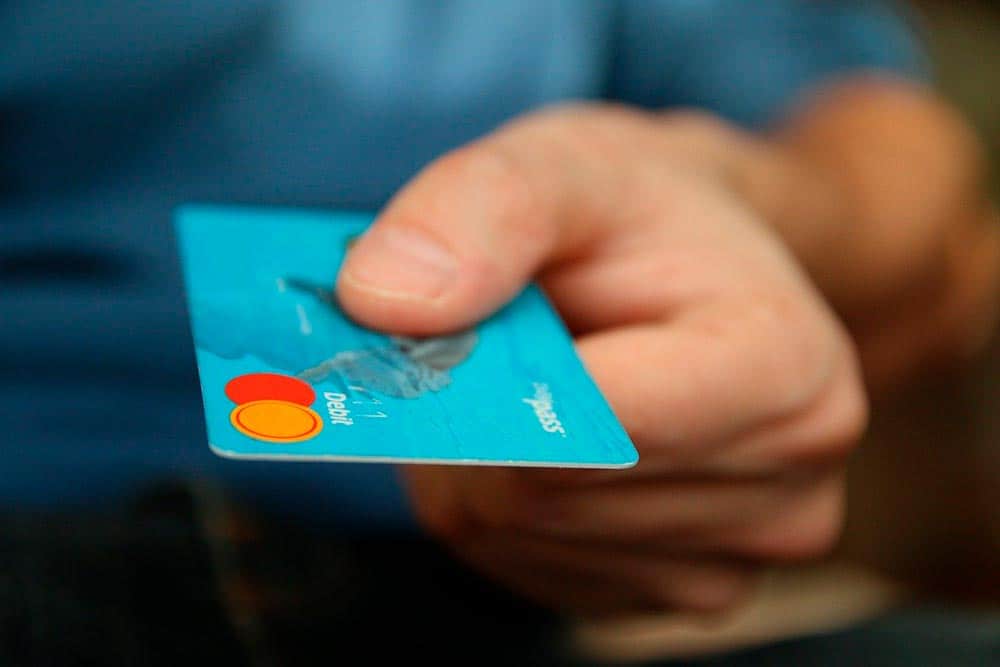 Most first-time visitors think everything in Las Vegas is expensive. It's not hard to see why. Everything is flashy, and people seem to be swimming in cash. But this mentality of thinking everything is too expensive will only keep you from participating in fun activities, especially if you're on a budget.
While Las Vegas can be expensive, the smart traveler knows that with a little pre-planning there are always ways to do, see and have the experiences you want without paying full price. As regular travelers, Wendy and I live by this code.
Whether you're on a tight budget or not, there's no need to pay full price for hotels, shows, and attractions when you can get them for less.
We recommend doing the following to save cash in Vegas:
Book your hotels, tours, trips, and show tickets via Vegas.com: Through this site, you can get up to 50% off on accommodations and affordable deals for trips and tours. This local company knows Las Vegas and can get you better deals than most other online travel websites.
Buy a Las Vegas Sightseeing Pass: This will save you money when you're visiting famous Las Vegas attractions. You can read our Las Vegas Sightseeing Pass review on our website here.
Take advantage of happy hours and free drinks at casinos: Doing this will save you a ton of cash on drinks and food while you're in town. You can find out how to get free drinks in casinos in our article here, and it will also guide you to some of the best money-saving happy hours in town.
Taking advantage of Vegas buffets: Another excellent way to save on food and drinks. Buffets, especially mid-week buffets, will provide you with a huge variety of delicious food at a good value. At least the cheaper ones will. Unfortunately, many of Las Vegas's buffets closed during the pandemic and never reopened. See a list of Vegas buffets that are currently open here. (I recommend the buffet at South Point, as it still provides good value.)
2.   Eating Only Fast Food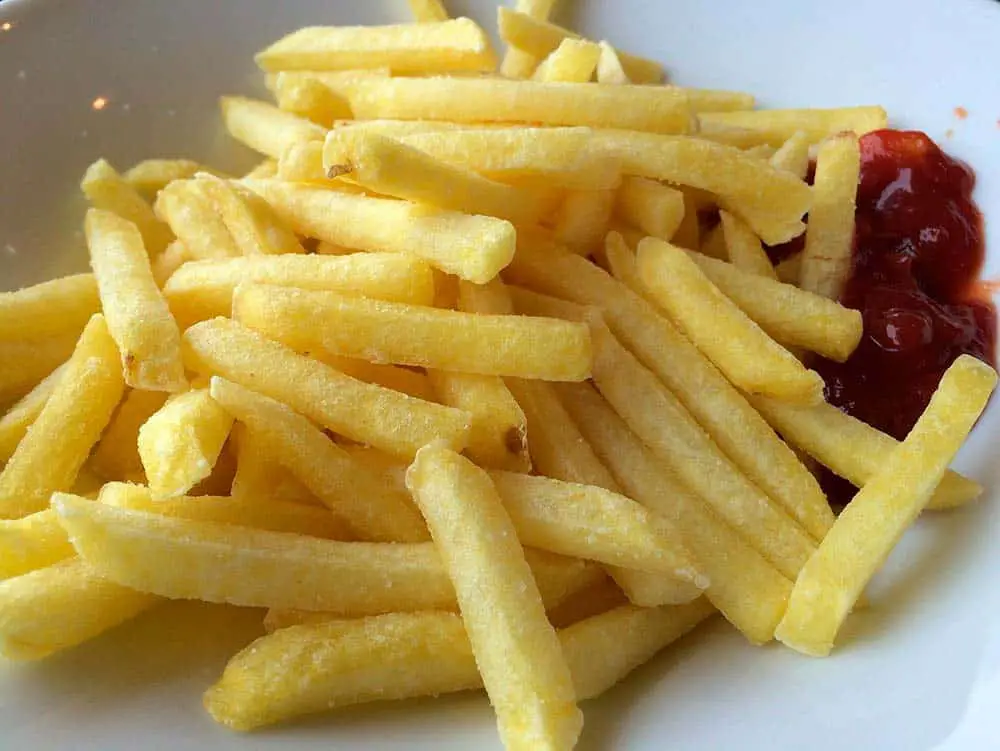 Another common mistake among first-time Vegas visitors is eating low-quality food (aka fast food) because they assume good restaurants are pricey and they're trying to save money. Don't make this mistake. There are plenty of amazing pocketbook-friendly restaurants serving incredible food in Vegas.
For the best budget options, avoid restaurants along the Vegas Strip. Go to locations off the Strip. You're more likely to get delicious and affordable food there. It's also advisable to scope out some budget-friendly restaurants near your hotel before your trip.
Finding a restaurant even a block off the main Strip can save you big! When we have friends who come into town for business, we usually suggest meeting up with them at Ellis Island Casino & Brewery (website).
Located just a block off the Strip (google maps), our friends are usually blown away by how much less expensive the food and drinks are compared to what they've been paying on the Strip during their stay.
3.   Renting a Car or Not Renting a Car (Either One Could be a Mistake)
There's so much to see and do on the Las Vegas Strip, and, in fact, you could spend your entire trip here without ever leaving Las Vegas Boulevard. If that's your plan, then don't rent a car. In addition to the car rental fee, you'll be wasting a lot of additional money on parking.
Instead, I'd recommend getting a pass for the Hop-on-Hop-Off Tour Bus that runs up and down the Strip all day long. It's one of the best ways to get around and eliminates the car rental and parking fees altogether.
BUT…if you have more than just a couple of days in Las Vegas, I think it would be a mistake not to rent a car and see some of the incredible sights located nearby (i.e., Grand Canyon, Hoover Dam, Lake Mead, Valley of Fire, Red Rock Canyon, etc.)
The cool thing is there is no need to rent a car the whole time you're here. Many car rental places will set you up with a car for just part of your trip, and some will even deliver it to your hotel.
You can also read our article here to find out the 3 things you should consider before renting a car in Las Vegas.
4.   Gambling at the Airport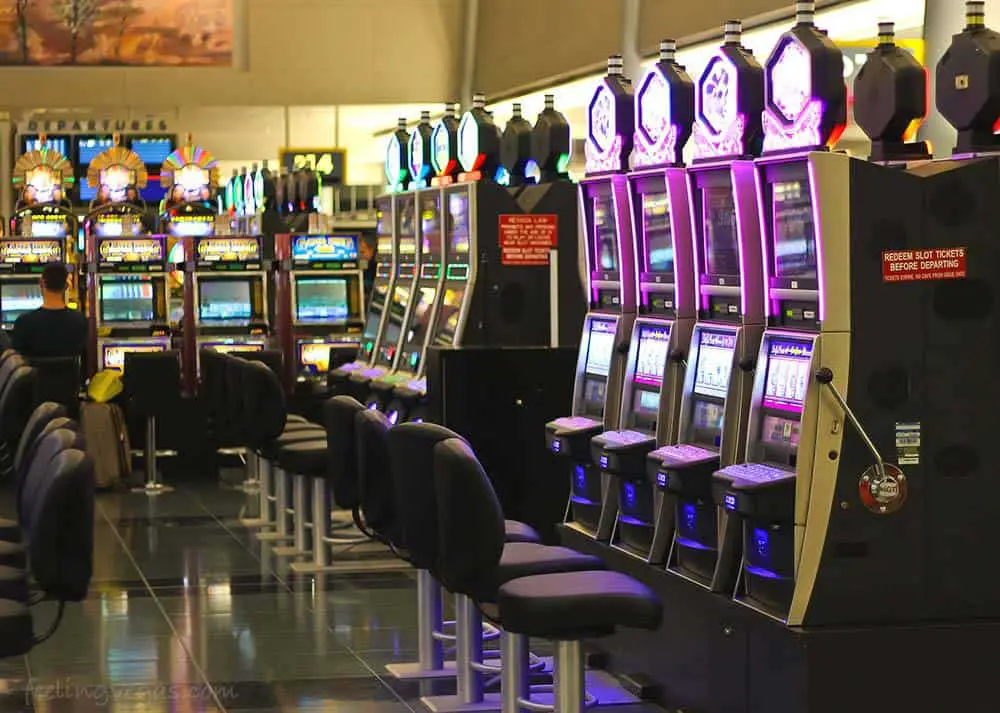 When you arrive in Las Vegas, you will first be amazed and then tempted by all the slot machines in the airport. Don't be. Conventional wisdom is that the slot machines in the airport have the worst odds of any gaming machines in town.
Payouts from the machines at Harry Reid Airport are rumored to be smaller and less frequent. Having said that, if there's still some money burning a hole in your pocket as you're leaving town, then that is the appropriate time to play the slots at the airport.
5.   Using the Las Vegas Hotel Minibar: It Costs What!?
Minibar prices in Vegas will instantly put a dent in your wallet. Some of the minibars in town have sensors that track when something is removed from the bar for a specific amount of time and charge you when that time has elapsed.
So even taking something out of the minbar and looking at it for a minute before putting it back can trigger a charge.
The bottles of water on the TV stand that look complimentary are also not free in most cases (watch the video above to see how much these bottles of water really cost!).
If you want to save cash, you'd be better off buying your own drinks. Your best bet is to walk out onto the Strip and look for a Walgreens or a nearby grocery store to stock up on water at a much better price.
6.   Buying Drinks at the Casino Bar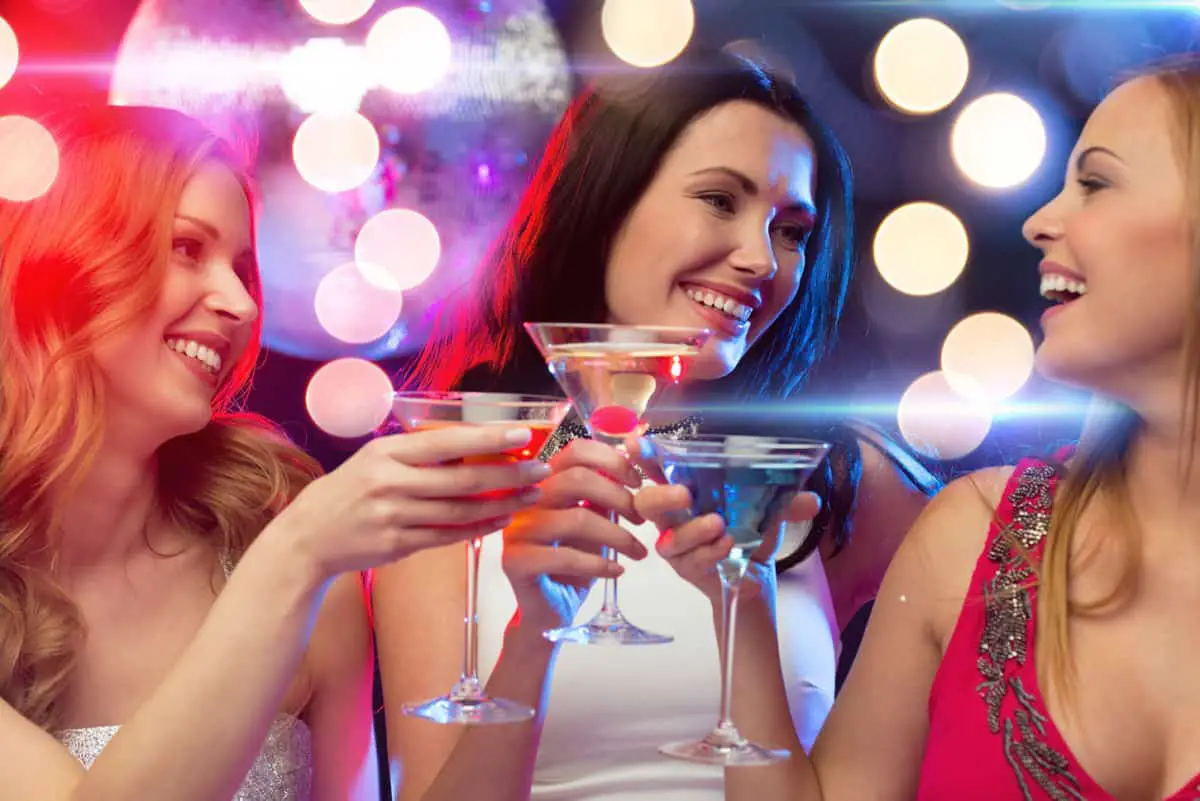 Casino bars are notorious for serving overpriced drinks. Last summer, I was at a casino pool bar and ordered a margarita. What I got was a normal-sized margarita for like $16! Fortunately, the tip I gave you above works just as well for adult beverages as it does for water.
It's completely legal to walk through casinos and up and down the Strip with alcohol, regardless of where it came from, as long as it's not in a glass container. So if you're staying on the Strip, grab some drinks from a liquor store or mini-mart, fill up a plastic cup in your room, then head out onto the street.
7.   Not Booking and Planning Ahead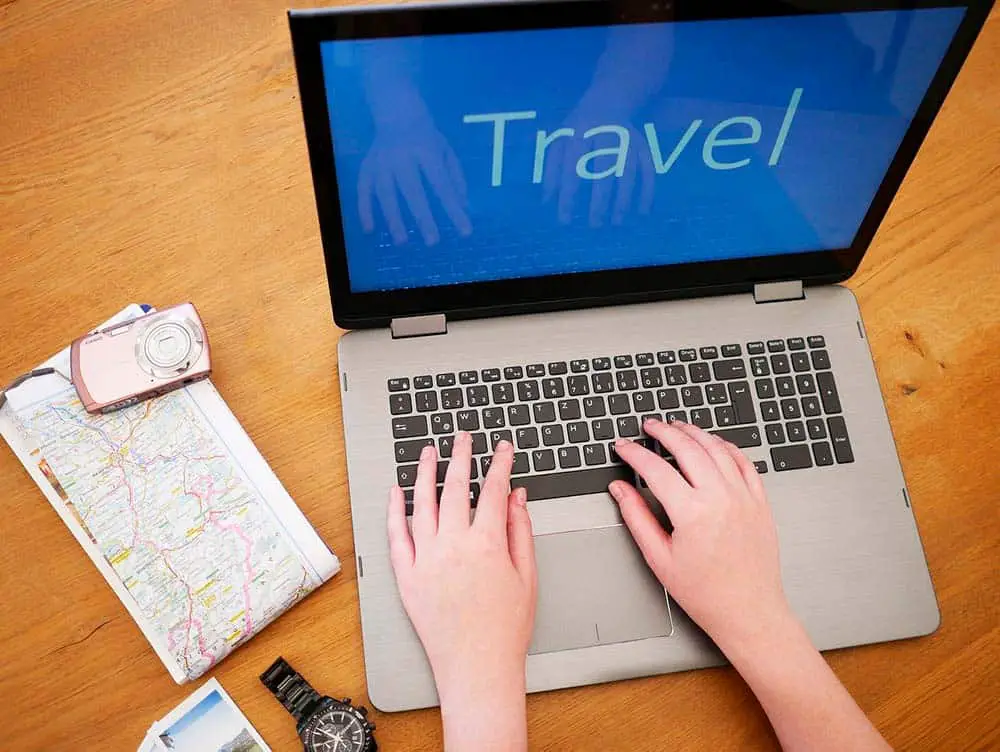 You can't run out of things to spend money on in Vegas. From food and drinks to entertainment, the list is endless. Therefore, you need to decide beforehand what you want to splurge on to avoid blowing your budget on things you didn't need in the first place. It helps to book and pay for things in advance.
Paying for as many of the big things as you can in advance (hotels, shows, attractions, etc.) is a good way to keep you from getting carried away once you're here. That way, you've planned out the most important things you'll want to do and see when you're here while still leaving room for fun and spontaneous activities that come your way.
You may also find it helpful to check out our article "How Much Money Should I Bring to Las Vegas?"
8.   Booking the Cheapest Hotel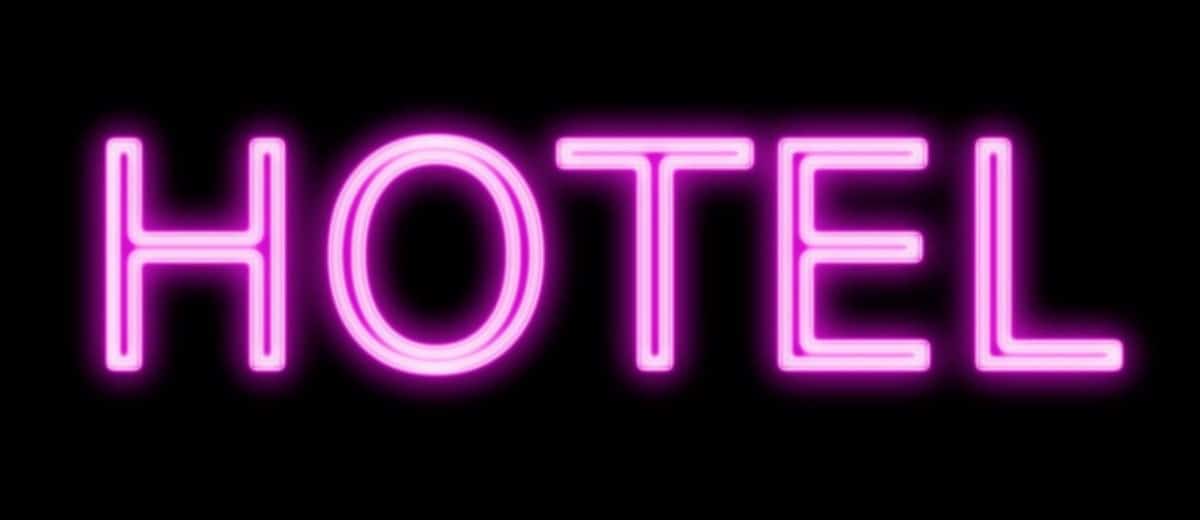 If it's your first time in Vegas, you may be tempted to choose the cheapest hotel to save some cash, but you may regret this decision. Most of the cheap hotels are located far from the Vegas Strip, which means getting around will be a challenge.
If you choose a hotel further away from the action just because it's cheaper, you'll find that you'll be wasting an awful lot of your precious "Vegas vacation time" trying to get to and from the locations of importance. It wastes time and greatly increases the cost of transportation.
Consider finding a budget-friendly option along the Strip – they do exist. Search for deals on hotels at Vegas.com, as they offer some of the best prices for rooms on or near the Strip.
9. Booking the Most Expensive Hotel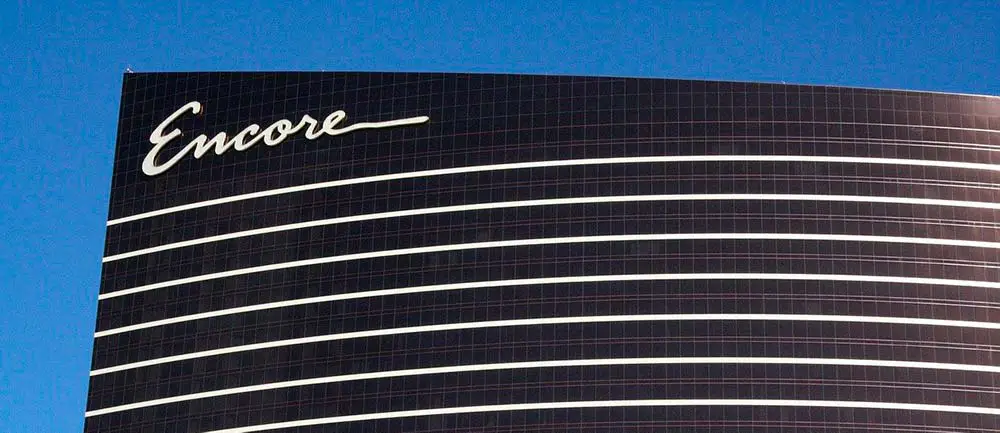 Alternatively, it may not be worth booking the most expensive hotel either. While Las Vegas has some of the most incredible, over-the-top hotels and rooms you'll find anywhere, consider this. If you're doing Vegas right, you probably won't be spending much time in your hotel room anyway. So why pay too much for a room you're hardly in?
Location on the Strip is much more important than an overly fancy room to have the most enjoyable trip to Las Vegas. Try to book a room in the middle of the Strip, so you have the best access. You'll find there are thousands of very nice hotel rooms on the Strip that can be had without breaking the bank.
10.   Walking the Strip as Your Only Mode of Getting Around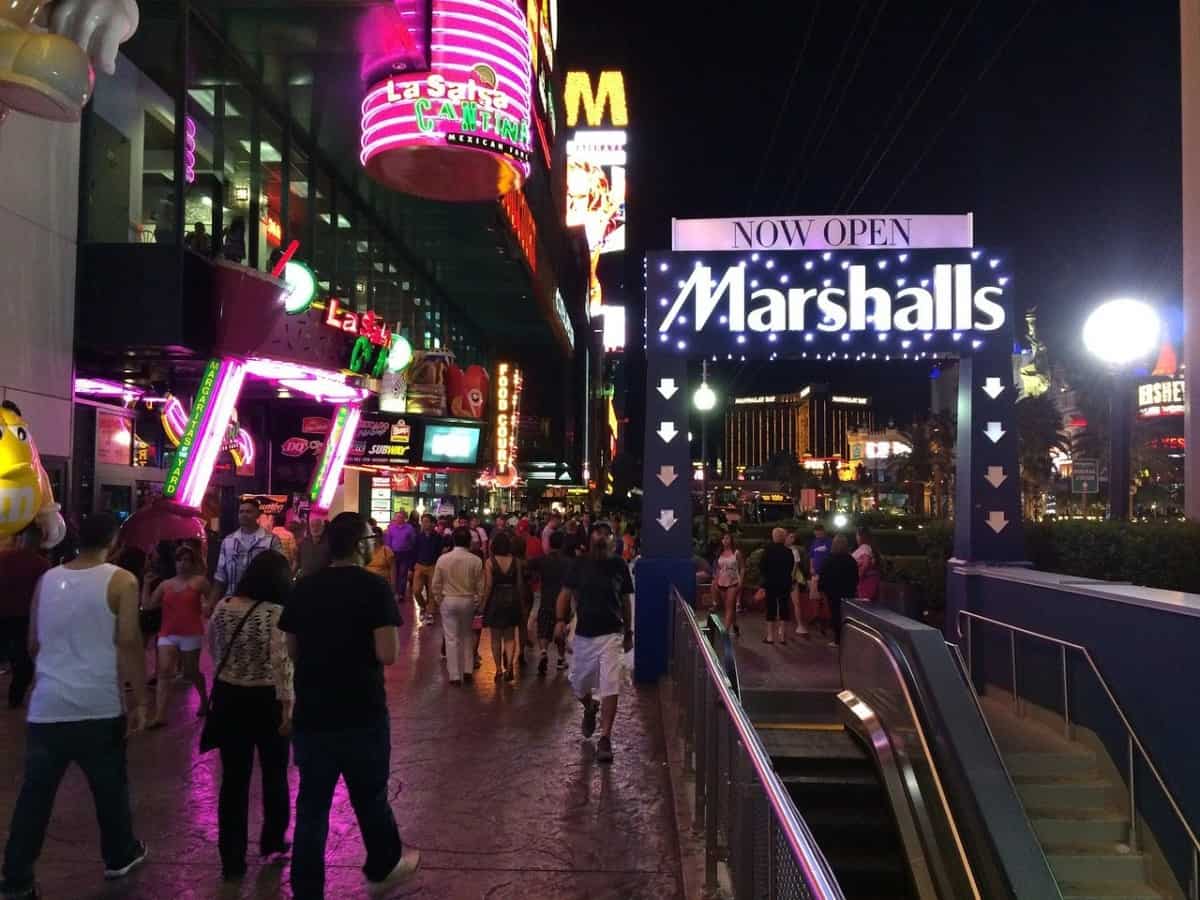 It may be tempting to plan on walking everywhere along the Vegas Strip to see the sights and have a view of the incredible attractions. And you should absolutely do that… in moderation.
Most first-timers to Vegas don't realize that the Strip is over four miles long, and things are way further apart than they appear on a map. ( Pick up our free downloadable map of the Las Vegas Strip here )
So while walking is great, I'd recommend an uber or the Hop-on-Hop-Off Bus I mentioned earlier to get to destinations that are further away.
11.   Falling for a Date Scam (or Any Other Scams) in Las Vegas
You've met someone at the club and hit it off immediately. They offer to take you out to an expensive meal, and it seems like a great idea. However, this is not always a good move in Vegas.
Believe it or not, this is a well-known Vegas scam for people to get a free meal out of you. Your "date" pretends to go to the bathroom toward the end of the meal and leaves you to foot the hefty bill. Yes, this really happens! (source)
12. Getting Too Drunk
It's never a good idea to get so drunk that your reasoning is impaired in Vegas. The free drinks that are offered are only a way to get you to part with your money faster because if you're intoxicated, you can't make sound decisions.
Plus, nothing ruins a good time faster than having too much to drink and spending the rest of the night driving the porcelain bus like the guy in the picture above.
(Hangover Cure – Planning on getting a little wild? You'll wake up feeling 50% than you would have without these. The reviewers on amazon swear by Cheers).
Also, while you're out drinking, make sure you always keep a close watch on your drink in case anyone tries to spike your cocktail. This is especially true for the ladies.
Only accept drinks directly from the bartender or hostess, and if for any reason you have to leave your drink alone, it's time to toss it and get a new one.
You can find out everything you need to know about staying safe at night in Las Vegas in our article here.
13.   Wearing Uncomfortable Clothes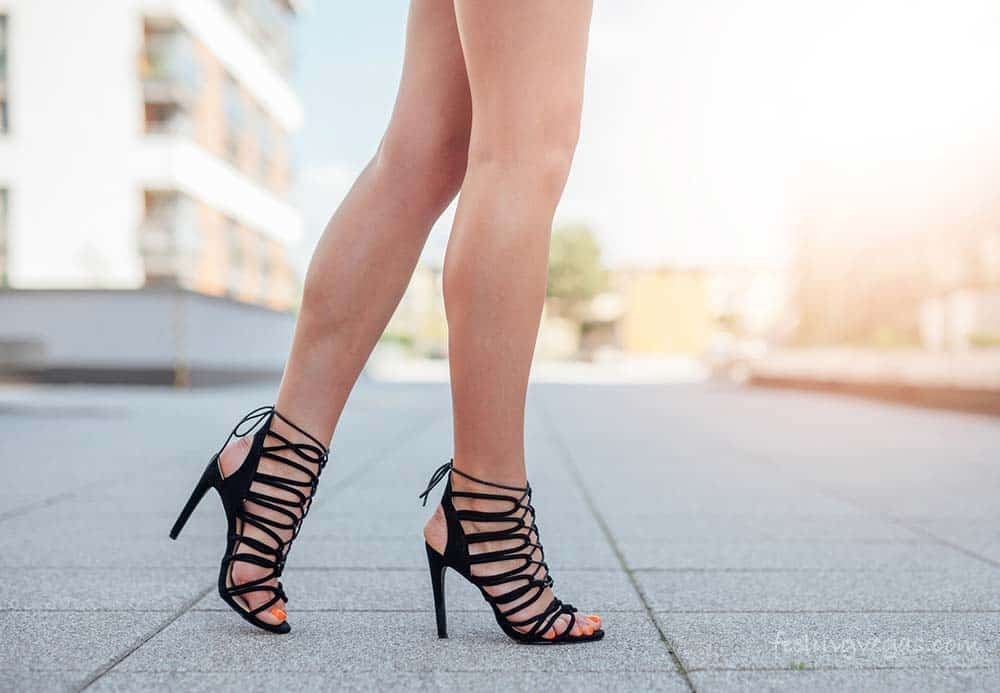 If there's anywhere you want to dress to impress, it's Las Vegas. However, you need to strike a balance when choosing your outfits.
Be sure to choose clothes that will be comfortable in the Vegas heat, and always bring suitable walking shoes because there's a ton of walking involved.
Dressing to the nines for a nice dinner or a nightclub is one thing, but I can't tell you how many times I've seen women trying to hobble their way down the Strip in stiletto high heels. It looks painful, and my wife assures me that it is.
14. Not Drinking Enough Water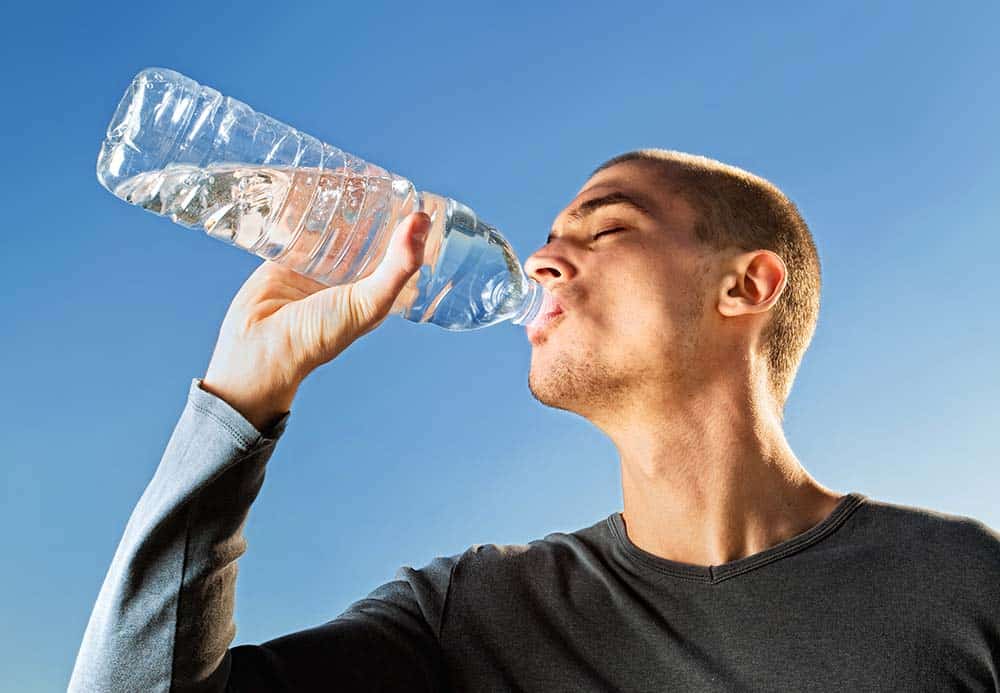 Las Vegas is in the Mojave Desert, and the Mojave is one of the driest and hottest places on earth. Vegas, a good part of the year, will suck the moisture right out of you, and you could end up in a world of hurt if you're not drinking enough water.
Take advantage of the many convenience stores around to pick up and drink some water whenever you can. If you're drinking alcohol, then it's doubly important to stay hydrated. I recommend drinking some water in between every round of cocktails.
In Conclusion
There are always countless things going on in Las Vegas. You never know what to expect. It's therefore advisable to visit the city with an open mind. Be ready for anything and live in the moment. Just don't make rookie mistakes like getting impulse tattoos when you're drunk – you'll most likely regret that 🤣
Now that you know some of the common mistakes to avoid in Las Vegas, you can visit the city with a bit more confidence. Don't be in your head so much that you forget to have fun.
It's Vegas, after all. You need to make the most out of it and create memories that'll last a lifetime – just remember these tips to make sure that your vacation is the best it can be!
If you found this article helpful, please SAVE THIS PIN to one or more of your travel boards on Pinterest. Thank you so much!