Why Is Las Vegas So Expensive To Visit? (The Truth!)
(This article may contain affiliate links. If you click through and make a purchase, we will receive a small commission at no additional cost to you. )
Las Vegas is one of the top vacation spots in the world and has more entertainment options than you can shake a stick at. But if you've done any research on hotels, restaurants, and attractions in Vegas lately, you may be wondering why it's become such an expensive place to visit?
Las Vegas has become more expensive because it used to make most of its money from gambling, and prices on hotels, food, and attractions were kept artificially low to bring in more visitors. Today, Vegas attracts a lot of non-gaming tourists, and because of this, the prices for everything else had to rise to continue to make a profit.
In this article, you'll find out just how expensive Las Vegas is for tourists these days. Also, I'll show you a historical comparison of the prices over the years, as well as a brief analysis of why the prices are so high today, and where you can still find deals. So, keep reading to find out more!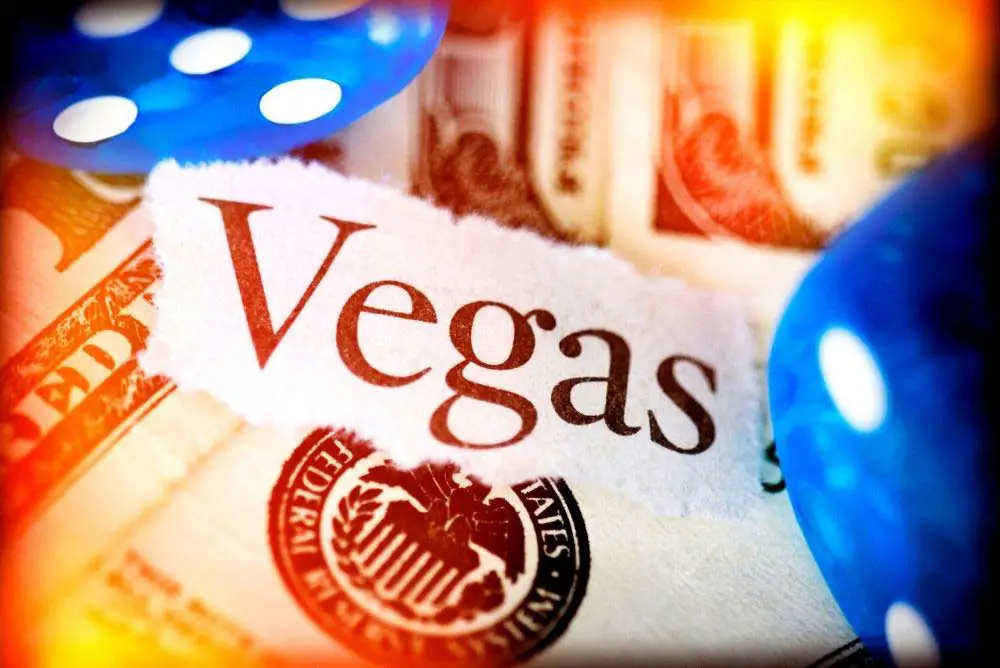 Las Vegas Used to Be Cheap To Visit
Vegas used to be cheap. What happened?!
Twenty years ago, Las Vegas was considered to be a relatively cheap tourist destination. It was almost exclusively a gambling town where people would come to enjoy themselves for the weekend, and these visitors would blow a lot of money in the casinos. Everything else in Vegas was kept inexpensive to make it an attractive destination.
While the town did offer some luxurious accommodations and entertainment, the real reason someone vacationed in Las Vegas was for the gambling. This was before Native American casinos started springing up all over the country. If you wanted to gamble, there were only a couple of places to go, and Vegas was always the top choice.
Rise of the Las Vegas Resort
Because gaming was such a money maker, prices for hotel rooms, food, and entertainment were kept low to attract the most visitors possible.
This is the profit model that Las Vegas was built on, but something happened in 1989 that changed Vegas completely. Legendary casino operator Steve Wynn opened The Mirage, Las Vegas's first true resort property.
The Mirage was built around a totally new premise. The resort hosted not only an impressive casino but was also home to shows, restaurants, spas, shops, and attractions. The idea was that you could come stay at The Mirage for a weekend or longer and never have to leave the property. Everything you could possibly want was available on-site!
The Mirage was wildly popular and other casino operators started incorporating a lot of the same things into their properties as well. This started to bring an entirely new demographic of tourists to Vegas that wasn't interested, or at least wasn't primarily interested, in gambling.
Vegas was slowly transformed into a resort destination, and the real estate market boomed. Hotels started losing money, offering rooms at rock-bottom prices. Gambling didn't plummet, but the hospitality business sure did. This lasted for some years before things finally changed in 2007.
So, Why Is Las Vegas Expensive?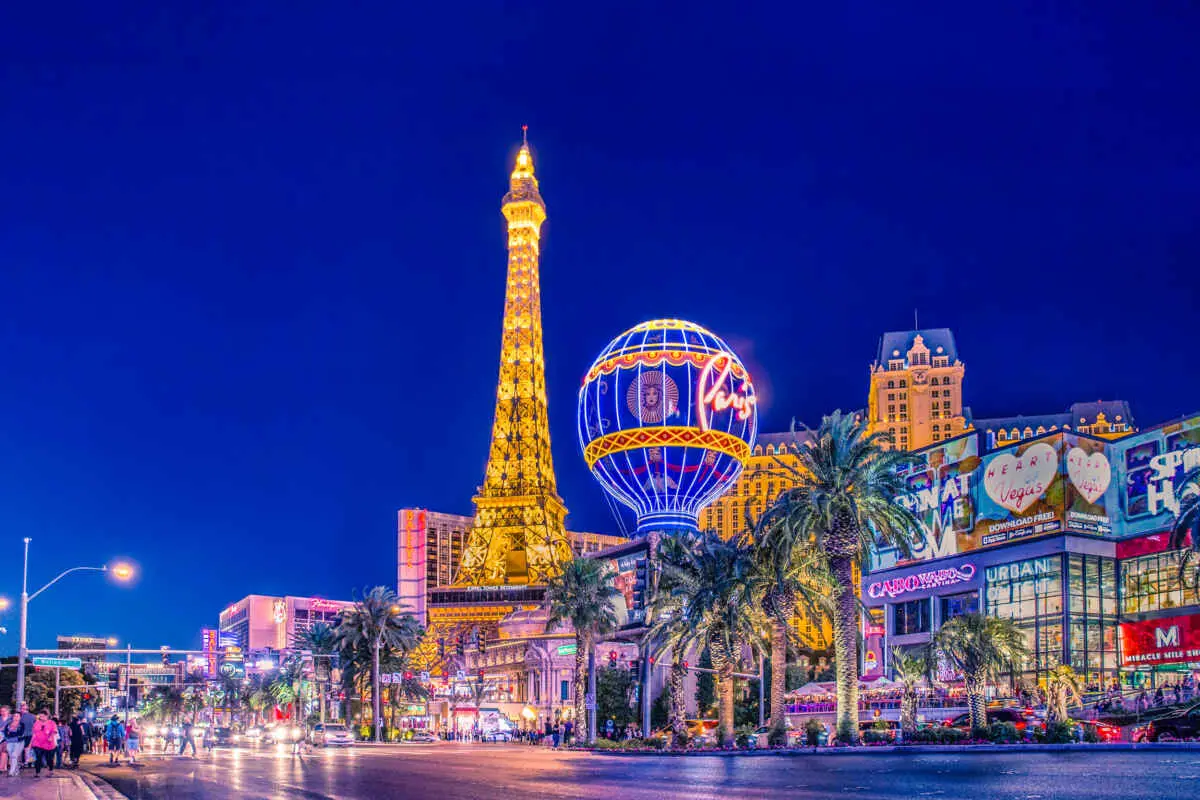 Las Vegas was completely "transformed" in 2007 from a middle-class gambling town to a luxurious oasis. It became the ultimate resort experience. As the profit model changed, the prices – naturally – went up.
The change in focus was the result of a decision to transform Vegas into a haven for high-class guests. The hotels continuously added more amenities but also upped their prices significantly, becoming less and less affordable for budget-minded guests.
In addition, a lot of celebrity chefs started opening restaurants in Vegas. These restaurants were elitist and had the high prices to match. All of this upgraded Vegas' total luxury experience but also closed it off more for more budget minded guests and many middle-class guests as well.
The logic is simple, though – the wealthier the guest, the more the resort companies will earn. Wealthy guests have to pay much more, and if the rooms/restaurants are still filling up at the higher prices, there's no incentive for anyone to lower the price.
And this is how it remains today. It's not that Las Vegas has completely closed its doors to less wealthy people, but the availability of low-cost accommodations and entertainment has dropped significantly. What you used to get for $10 in the early days now costs three or four times more.
Analyzing The Prices in Las Vegas
While prices have definitely risen, you can still visit Las Vegas on a budget. To give you an idea of cost, let's take a closer look at today's prices in some common Vegas travel categories.
Vegas Hotels & Room Rates
Hotel room rates in Las Vegas can really run the gamut. You'll find everything from low-nightly rate hotels to the most luxurious accommodations found anywhere on the planet! Everything depends on how much money you're willing to spend.
At the lower end, you can find hotel rates as low as $20 per night, but don't expect anything fancy. Such Vegas hotels offer old-school rooms with minimal furniture and no extra amenities. You can find these hotels in various spots around town, but you're unlikely to find anything close to this price on the Strip.
On the completely opposite end of the spectrum, you can find luxurious suites and penthouses that cost more than $25,000 per night! These tend to be reserved for high rollers and celebrities, but if you can afford it, why not! (See the 8 Craziest Hotel Rooms in Vegas.)
If that price scared you, there is no need to worry. Vegas might be getting more expensive but you can still find a really nice hotel room for much less than that! An average price per night for a decent to nice room is typically somewhere between $75 – $350, including the resort fee.
To make things easy, you can check out our recommendations for the best hotels on the Las Vegas Strip for every budget.
Resort Fees
Also, let's not forget that in Vegas, the advertised room rate often has a daily resort fee tacked on top of it. Oftentimes you can find a sale rate at a decent hotel that seems too good to be true, but just know that there will be a $20 – $45 daily fee added on top of the promoted price.
Therefore, the total cost of a hotel room is really the nightly room rate plus the added resort fee. Check out our list of Las Vegas Resort Fees By Hotel for the full scoop on resort fees.
Also, know that you can avoid resort fees entirely by choosing a Vegas hotel that doesn't charge extra fees for amenities.
Food Costs in Las Vegas
Food pretty much works the same way in Las Vegas. There are plenty of cheap fast-food joints or buffets where you can get a warm meal for around $10 to $20, but if you want anything fancy, don't expect to spend less than $50 per person. (Also see: How Much to Budget for Food in Vegas)
The top restaurants have upped their prices, and there are a lot of celebrity-run restaurants whose prices can go as high as $75 and up per person for just one meal. Luckily, there is a lot to choose from, but if you haven't been to Vegas in twenty years, don't expect the same prices.
Find out what it costs to eat at Hell's Kitchen Las Vegas, one of the most popular celebrity chef restaurants, in our article here.
Expensive Cost of Drinks in Sin City
The alcohol is also pretty expensive and definitely more expensive than it used to be.
We often have friends come into town for conventions. After spending a few days paying Strip prices for drinks ($10 and up beers anyone?) we take them to one of our favorite places just off the Strip (Ellis Island Casino & Brewery) for happy hour where the large beers are a much more reasonable $3.65.
You can still get free drinks at the casinos if you're gambling. Follow the link to see how free drinks work. Otherwise, you can expect some pretty spendy drinks.
RELATED: 18 Cheapest Bars on The Strip (Cheap Drinks & Happy Hours)
Price of Vegas Shows
As far as the activities and entertainment go, the shows in Vegas aren't cheap, and neither are the tourist attractions. Vegas shows are great, and you probably won't see anything like it anywhere else, but they can get quite expensive.
The good thing is that they're definitely worth the price, and you shouldn't avoid the shows just to save money. Everything else? Sure, but definitely not the shows. You can learn about some of the top shows in Las Vegas on our website here.
Cost of Vegas Attractions
Las Vegas also offers a lot of different attractions, with an average price per person being $20-30, which is relatively reasonable. Here is a list of some of the top attractions and their prices.
Vegas Casinos & Gaming
Finally, we can talk about gambling. Gambling is about the only thing in Las Vegas that didn't become more expensive because you really can't raise the price of gambling.
A substantial part of Vegas' revenues continues to come from middle-class guests playing in the casinos. Even with regional casinos now being more easily available throughout the country, there's still no place quite like Vegas casinos when it comes to trying your luck!
Total Costs For a Vegas Vacation (Budget, Moderate & Luxury)
Based on all the numbers, I've managed to come up with a rough estimate of the total costs in Las Vegas for a 3-day trip for an adult couple. There are three categories you can choose from, depending on how much you're planning on spending:
Category
What You'll Get
Cost
Budget
Inexpensive hotel on or near the Strip, cheap food, and free or minimal shows and attractions
$600
Moderate
Moderate hotel, a visit or two to a higher-end restaurant or buffet, and a couple of more expensive attractions and shows.
$1,200
Luxury
5-star hotel or suite, regular high-class restaurant dining, and a majority of the attractions and shows available.
$3,500
and up
Conclusion
In the early days, Vegas was a cheap place to visit, regardless of your budget. Today, the number of amenities and attractions has definitely increased, but so have the prices.
With Vegas offering so many more things to do and experience besides gambling, it's no wonder the prices have increased somewhat.
Having said that, there are still plenty of ways to enjoy a relatively inexpensive trip to Las Vegas. You can check some of our related articles below for ways to save money in Vegas.
Related Articles: