Best Cirque du Soleil Shows in Las Vegas (6 To Choose From)
(This article may contain affiliate links. If you click through and make a purchase, we will receive a small commission at no additional cost to you. )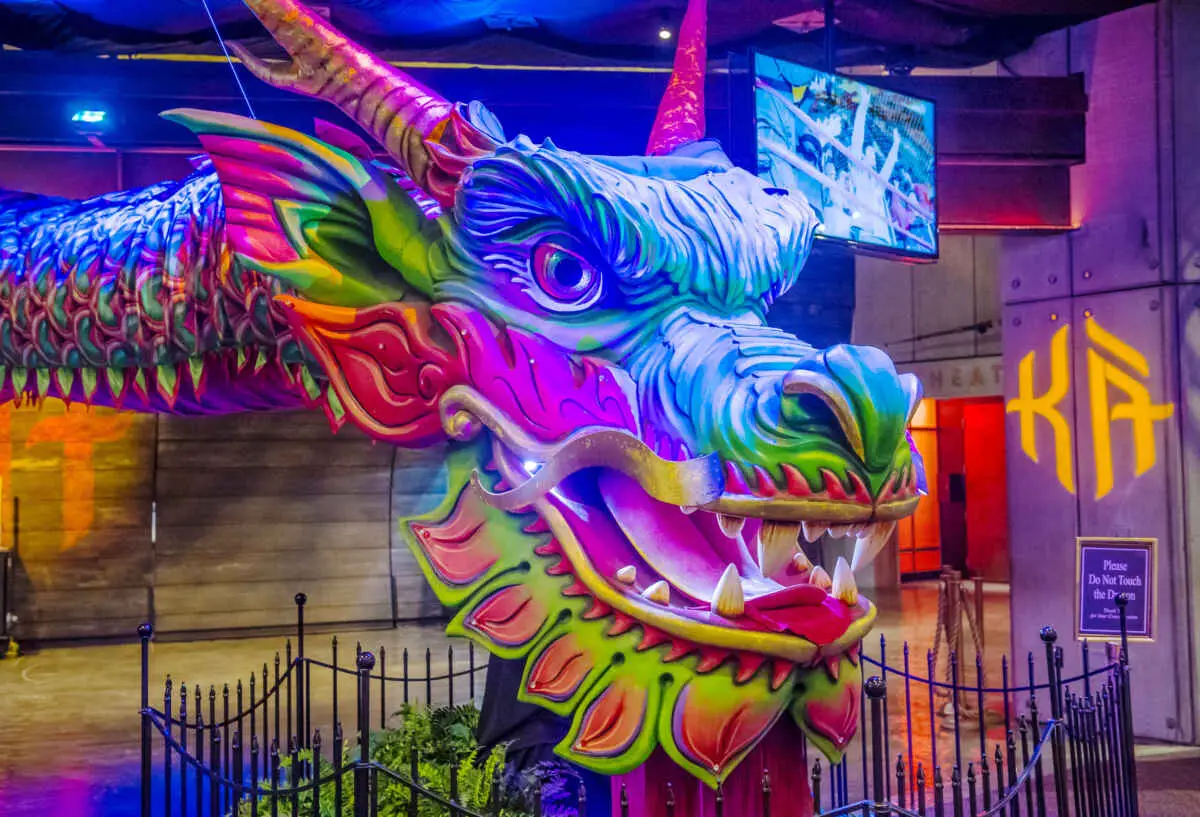 Are you ready to explore the extraordinary shows that await you in Las Vegas? If so, you'll undoubtedly be thrilled by the wide range of Cirque du Soleil shows in Sin City. But which Cirque show is the top one?
"O" at the Bellagio is one of the best Cirque du Soleil shows in Vegas. The unique performance transports you to an "aquatic dreamworld," where you'll experience a dazzling combination of acrobatics, puppetry, multimedia projections, and striking sets. It's an unforgettable experience!
But several other Cirque du Soleil shows are also worth checking out during your visit. So, if you want to embark on a mind-blowing journey through acrobatics, audio-visual displays, and captivating performances, keep reading as I reveal the best Las Vegas Cirque du Soleil shows you won't want to miss.
RECOMMENDED: Also, be sure to check out our up-to-date list of concerts and festivals coming to Las Vegas.
1. "O" at the Bellagio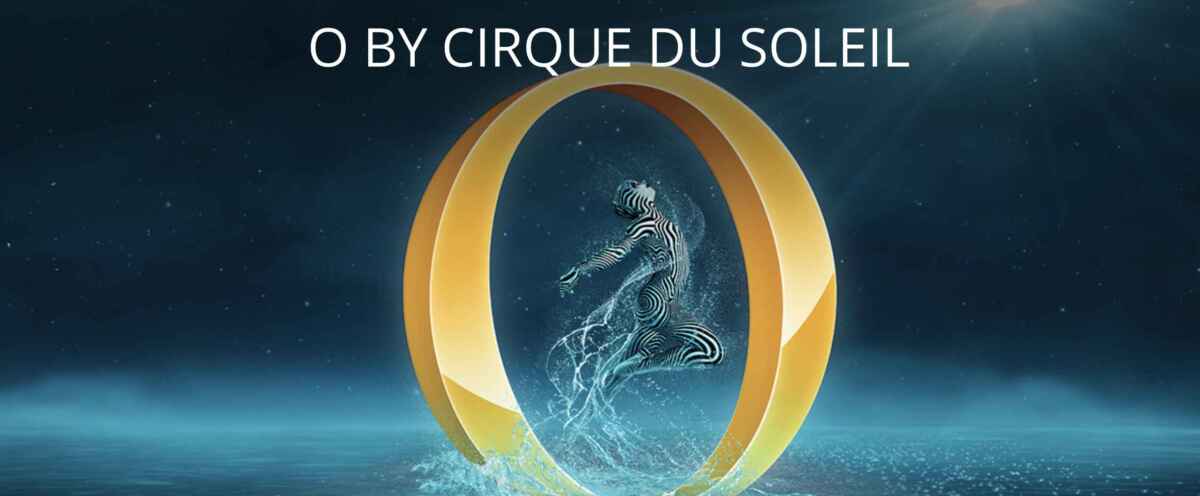 It's safe to say "O" is one of the leading Cirque du Soleil shows currently running. So, if you're ready to embark on an incredible journey of beauty, grace, and awe – then it's a show you'll be telling all your friends and family about.
This Cirque du Soleil show at the Bellagio is well known for its captivating performance, water-themed stunts, and acrobatics featuring synchronized swimmers and aerialists galore.
"O" pays tribute to the concept of infinity by bringing classic themes of romance, light, and nature alive in a genuinely unique way. Interestingly, this production has been dazzling audiences since its 1998 debut at the Bellagio, all thanks to its stunning visuals and imaginative choreography that's truly stood the test of time.
ALSO SEE: "O" by Cirque du Soleil: 15 Things You Should Know (Las Vegas)
'O' Contains Spectacular Performances by World-Class Talent
From breathtaking aerial stunts to synchronized swimming, this performance is filled with scenes that will leave you breathless. In fact, most audiences rave about the graceful performances of world-class gymnasts as they soar through the air in perfect harmony with each other. The sets are also beautifully constructed – just pay attention to how much they transform throughout the evening!
'O' by Cirque du Soleil is a Show You Have To See for Yourself
At "O," audiences can expect soul-stirring experiences, unlike any other Cirque du Soleil production. By blending grace, strength, and fluid movements within an imagination-filled universe, this show truly captures the beauty of infinity like never before. Don't miss your chance to see this fantastic show.
Don't wait! Get your 'O' tickets in advance to ensure the performance isn't sold out when you're here.
2. "Mystère" at Treasure Island

Have you ever wanted the chance to experience a show that's not only visually captivating but emotionally stimulating as well? Then look no further than "Mystère," which is held in a custom theatre at Treasure Island Hotel and Casino. 
Mystere is also considered the best Cirque du Soleil show in Vegas out of the bunch, as it is sure to captivate all audiences regardless of age. So if you're limited to fitting only one show into your travel plans, I strongly recommend adding Mystère to your itinerary.
You can read all about what makes Mystère so awesome in my dedicated article here. [Mystère by Cirque du Soleil (Revealed!)] (coming soon).
RELATED: What Age Is Appropriate for Cirque du Soleil? (Las Vegas)
Step Into a Mystère Vegas Dream World
From the second you enter the Mystère venue, you're immersed in an intense sensory experience unlike anything else. You'll take in the bright and vibrant lighting, colorful costumes, and acrobatics; before you know it, you'll feel like you've been entirely transported to another realm.
While each artist soars gracefully through the air, you'll be amazed by their skill and flexibility. The vivid dances are sure to evoke emotion – regardless of whether that's joy or sorrow, you're sure to feel something!
Luxurious Costumes Add to the Magic
Every performance of Mystere is dressed up with luxurious costumes that add to the mystique of it all. With eye-catching props, stunning visuals, and vivid lighting, every performance gives off the feeling of being taken straight out of a dream. 
Of course, the music and audio effects also play a big part; from their thunderous drums to their angelic choruses, it's also an experience for your ears that you won't forget any time soon.
Another big plus for Treasure Island is that it offers free parking, which can help you save a lot of money. For more information, check out my article on free parking at treasure island. [Does Treasure Island in Las Vegas Have Free Parking?] (coming soon).
Check on Mystère ticket availability and pricing here.
3. "KÀ" at MGM Grand
Are you looking to embark on an epic journey of honor and courage? Then look no further than "KÀ," the award-winning show at the iconic MGM Grand in Las Vegas. 
Set against a backdrop of grandeur and oceanic wonder, this stunning theatrical performance features two twin warriors who are each challenged to follow their own paths until a shared destiny eventually unites them.
The remarkable production features acrobatics, multimedia projections, martial arts, visually stunning sets, intricate puppetry, impressive aerial displays, and vibrant costumes – all of which captivate viewers and make for an unforgettable experience.
An Action-Packed Performance Awaits You at KÀ
At its heart is a thrilling story filled with adventure and unexpected twists. The stage crew brings the tale to life through some truly outstanding technical feats that leave audiences genuinely mesmerized. 
Whether you're looking for an evening of entertainment or just something a little out of the ordinary – KÀ certainly won't disappoint!
KÀ is a Vegas Performance Like No Other
The uniqueness of this show is something that really sets it apart from any other performance you might experience during your visit to Vegas. With so much spectacle crammed into one fantastic show, it's easy to see why KÀ has entertained audiences since 2004.
Check ticket prices and dates for KÀ by Cirque du Soleil
4. "The Beatles LOVE" at The Mirage

Are you searching for a unique and captivating way to experience music from The Beatles? If so, you'll definitely want to check out "Beatles Love," an innovative and visually stunning show that celebrates the timeless music of one of the most iconic bands of all time. 
The show features mindblowing acrobatic performances, emotional storytelling, and unforgettable music, making a fully immersive production that will transport you to a magical world and leave you spellbound.
Furthermore, the performance has been designed by legendary Cirque du Soleil artist Dominic Champagne, the mastermind behind some of the most iconic Las Vegas shows ever made. So you just know you'll be in for something special when you see this show.
The Beatles LOVE Offers a Fresh Take on Each Song
The show's creators have taken great care in giving each song a fresh twist. From mesmerizing aerial performances to dazzling visuals, each carefully crafted scene brings The Beatles' music to life in a whole new way. 
Whether you're tapping your foot along to "Let It Be" or dancing in the aisle during "Come Together," LOVE has something for every fan of The Beatles. Of course, it's still an impressive visual spectacle that will also appeal to people who wouldn't consider themselves die-hard Beatles fans.
After all, with its creative use of multimedia projections, stunning costumes, and 360-degree sound design, it's easy to see why "The Beatles LOVE" is one of the most acclaimed shows in Las Vegas. 
LOVE is an Unforgettable Experience
What makes this show so impressive? As you'd expect, the powerful soundtrack and breathtaking visuals make this production something that isn't to be missed. 
As soon as you step into the theater, you'll be greeted by an incredible soundscape that sets the perfect atmosphere for this extraordinary performance. Every detail is overseen by some of the best creative minds in the business – from costume designers to lighting technicians – creating an unforgettable performance you won't find anywhere else.
If you're looking for a special night out with friends or family filled with epic music and spectacular scenes, then "Love" will give it to you.
So why not give it a try? Get your "LOVE" tickets now and prepare for an incredible journey through The Beatles' greatest hits.
5. "Michael Jackson ONE" at Mandalay Bay
If you want an evening of entertainment and awe-inspiring performances, you'll undoubtedly enjoy this particular offering from Cirque du Soleil. This fully immersive show celebrates Michael Jackson's legacy with beautiful visuals, unforgettable dance moves, and all your favorite MJ hits playing nice and loud.
Don't Miss the Magnificent Mix of Acrobats and Staging of "ONE"
You'll be thrilled to experience the mix of acrobatics and dynamic staging that has made this show so popular worldwide. You'll marvel at each aerial feat performed by experienced performers and the captivating choreography.
And you'll be pleased to know this one-of-a-kind performance is available every Thursday – Monday night, which makes it easy to catch the show whenever you're planning to visit Las Vegas for a long weekend.
"Michael Jackson ONE" VIP Packages Offer Extra Special Perks
If you're interested in making the experience even more unforgettable, you might also consider booking the VIP package.
These packages include complimentary beverages throughout the show, a souvenir program book to remember your time with Cirque du Soleil, and exclusive access to a private lounge before and after each performance. It's entirely optional, but people who've opted for this special package are usually glad they did so if the reviews are anything to go by. 
Take In an Amazing Performance of "ONE" Today
Forget what you know about musical shows: "Michael Jackson ONE" goes above and beyond expectations for fantastic entertainment. Whether you're looking for an exciting evening out or simply want to appreciate Cirque du Soleil's incredible artistry, you won't be disappointed when you take in "Michael Jackson ONE."
Don't delay! Get your tickets for Michael Jackson ONE in advance, so you don't miss out.
6. Mad Apple by Cirque du Soleil at New York-New York

If you're curious to experience the newest offering from Cirque du Soleil, then the Mad Apple show fits the bill. And despite its status as the new kid on the block, it's destined to become a classic.
This spectacular performance features incredible acrobatics, dance, music, and stellar comedy from standout star Brad Williams. Audiences have raved about its beauty, grace, and intricate plot that's full of great comedy (and a mesmerizing original soundtrack.)
Step Into a Living Work of Art at Mad Apple
Upon arriving at Cirque du Soleil's Mad Apple, you'll be immersed in a visual and performing arts masterpiece. The combination of dazzling costuming, incredible choreography, and the tale's whimsical plot unfolding over two captivating acts make this show an unforgettable experience. 
Each performer brings something unique to the stage, and it certainly stands out from any other Cirque du Soleil show you may have seen in the past.
Meet the Star of the Show – Brad Williams
Leading the talented cast is comedian and actor Brad Williams, a regular on the New York and L.A. comedy scene.
But Williams has brought much more than his famous face to this production; he brings to life an unforgettable character with impeccable comedic timing that has been winning applause from a wide range of audiences.
Mad Apple stands out from the other current Cirque du Soleil shows in Vegas. And it's a great option for the seasoned Cirque fan who's already seen the classics.
Don't Miss Out on This Magical Performance
Whether it's your first time seeing a Cirque du Soleil performance or your tenth, Mad Apple is definitely worth checking out if you have the opportunity to do so. Any visitor will find something to love in this show – from its stunning artistry to its comedic moments –  so take your chance to experience it yourself. 
Sound like fun? Grab your tickets to Mad Apple while they're still available!