Airbnb Las Vegas: The Ultimate Guide to Sin City Airbnbs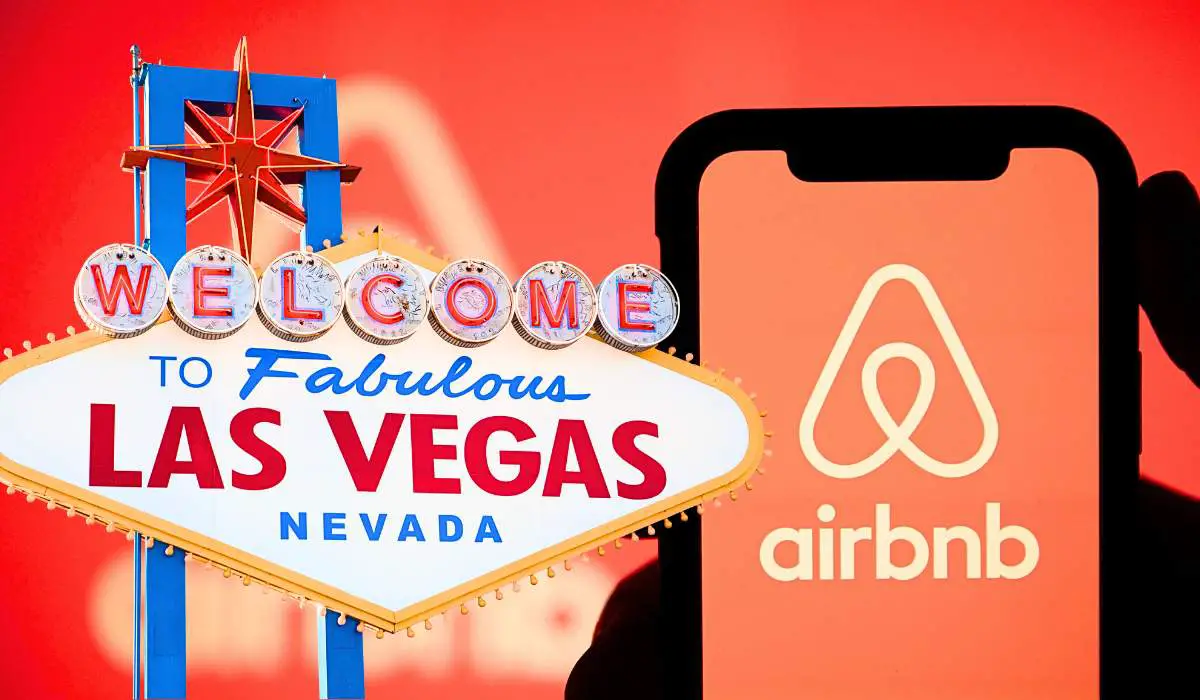 (This article may contain affiliate links, which means we might earn a small commission if you click and make a purchase. Thank you!)
Looking for a unique stay in Las Vegas? Airbnb has many options to fit different tastes and budgets, ensuring a memorable visit.
To find the perfect Las Vegas Airbnb, you must consider the location, amenities, and budget. Whether you prefer the excitement of the Strip or a more residential experience, a good Airbnb can provide a great stay in Vegas.
Keep reading to discover everything you'll need to know to book the best Airbnb stay in Las Vegas!
Key Takeaways
Accommodations: Airbnb offers diverse stays in Las Vegas to fit different budgets and tastes. In this article, you'll see examples of some of the top Airbnb vacation rentals in the city.
Location is key: Choose from the vibrant Strip, historic Downtown, or calm residential areas.
Amenities: Check Airbnb listings thoroughly for amenities and host details.
Cost: In general, Airbnb can be more cost-effective than most popular Las Vegas hotels, especially for long stays.
Airbnb's Top-Rated Vacation Rentals in Las Vegas
Las Vegas has hundreds of Airbnb vacation properties to choose from, which can make picking one difficult. Below, I'll highlight a few of the best vacation rentals from Airbnb in the city at various price points and locations based on previous guest ratings.
Note: Each of these properties is hosted by a Superhost. This is Airbnb's term for the platform's most experienced and highly-rated hosts.
Vdara Suite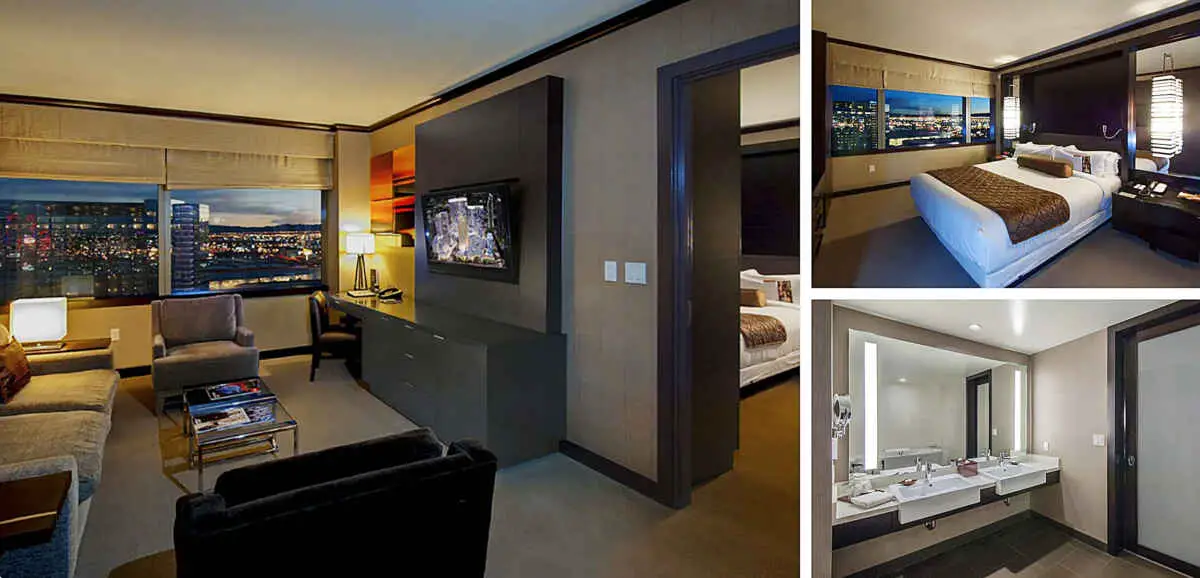 Accommodations: 1 Bedroom, 2 beds (including 1 sofa bed), 1.5 baths
Number of Guests: 4
Top Amenities: Kitchen, wifi, workspace, free parking, no resort fees, pool access, pet-friendly
Location: Las Vegas Strip
Guest Rating: 4.86 out of 5
The Vdara Hotel Suite in Las Vegas offers a luxurious and comfortable stay right in the heart of the city's iconic strip. Nestled between renowned hotel casinos like Bellagio, Aria, and Cosmopolitan, this 5-star residential condo hotel provides a unique blend of homey relaxation, top-tier hotel services, and easy access to most of Las Vegas's top sights.
With its impressive city and strip views from the 21st floor, spacious 823 sqft suite, and many amenities, including free Wi-Fi, pool, Jacuzzi, and fitness center, guests can indulge in the best of Vegas.
MGM Signature Studio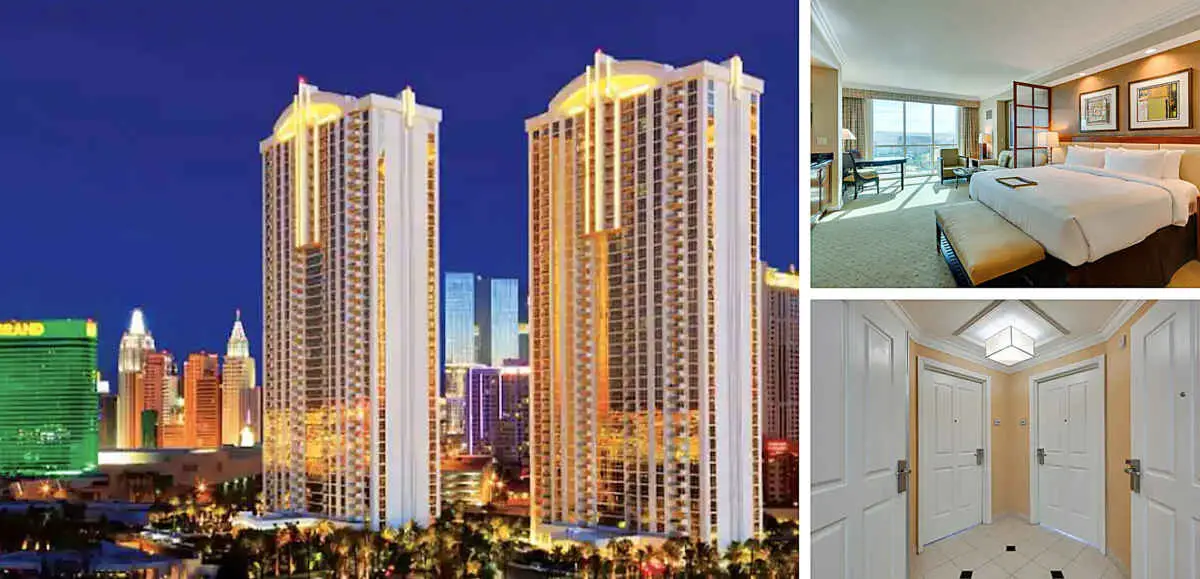 Accommodations: 2 beds (1 is a sleeper sofa), 1 bath
Number of Guests: 4
Top Amenities: Pool view, kitchen, free parking, wifi, no resort fees
Location: Las Vegas Strip
Guest Rating: 4.82 out of 5
The MGM Signature Studio is a luxurious retreat that provides guests with a premium pool view and easy access to the MGM Grand Casino via a moving walkway. Located in the exclusive gated Signature MGM High Rise, this 5th-floor studio offers a spacious setting with a king-sized bed and a queen-sized sleeper sofa.
The suite has a kitchenette, a large bathroom with a Jacuzzi hot tub, and free Wi-Fi. Guests can indulge in the Signature's private heated pools and spas and access all nearby MGM Grand pools, including the Lazy River.
Downtown Arts District Bungalow Studio
Accommodations: 2 beds (1 is a sofa bed), crib, 1 bath
Number of Guests: 4
Top Amenities: Downtown skyline view, music studio, wifi, custom art, gaming systems, walking distance from Fremont St.
Location: Downtown Arts District
Guest Rating: 4.9 out of 5
Located in the heart of Downtown Las Vegas, this bungalow offers guests a unique and immersive experience. This studio apartment is a haven for music and art enthusiasts, boasting a fully equipped music studio with guitars, keyboards, and gaming consoles like Nintendo 64 and PlayStation.
The space is decorated with custom art from local artists, ensuring a vibrant and creative ambiance. Located amidst breweries, live music venues, and distinctive restaurants, it's a paradise for food and music lovers.
Private Home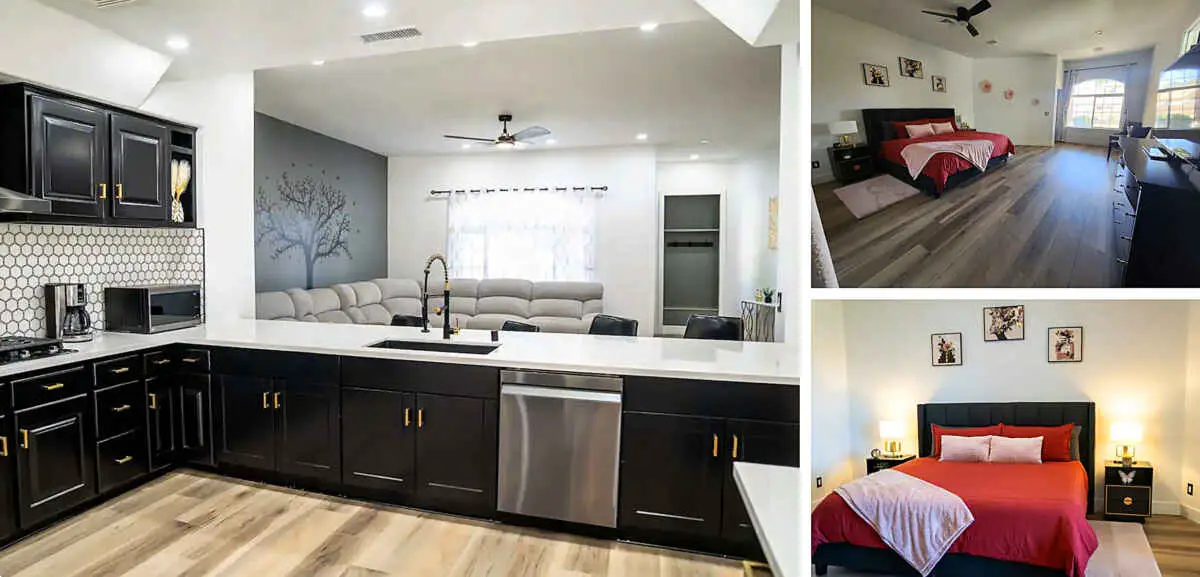 Accommodations: 4 Bedrooms, 1 king bed, 3 queen beds, 3 bath
Number of Guests: 12
Top Amenities: Mountain views, pool table, kitchen, fitness area, washer/dryer, pet-friendly
Location: North West Las Vegas
Guest Rating: 5 out of 5
This spacious and beautifully designed home in North West Las Vegas offers abundant luxury and comfort. It can accommodate up to 12 guests across four bedrooms and three baths, perfect for large families or groups.
The home boasts a dedicated workspace for those who need to stay connected, and a self-check-in feature via a keypad ensures a hassle-free arrival. One of its standout features is the oversized lot (.56 acres), offering a stunning view of Vegas and guaranteeing the utmost privacy.
Palms Place Penthouse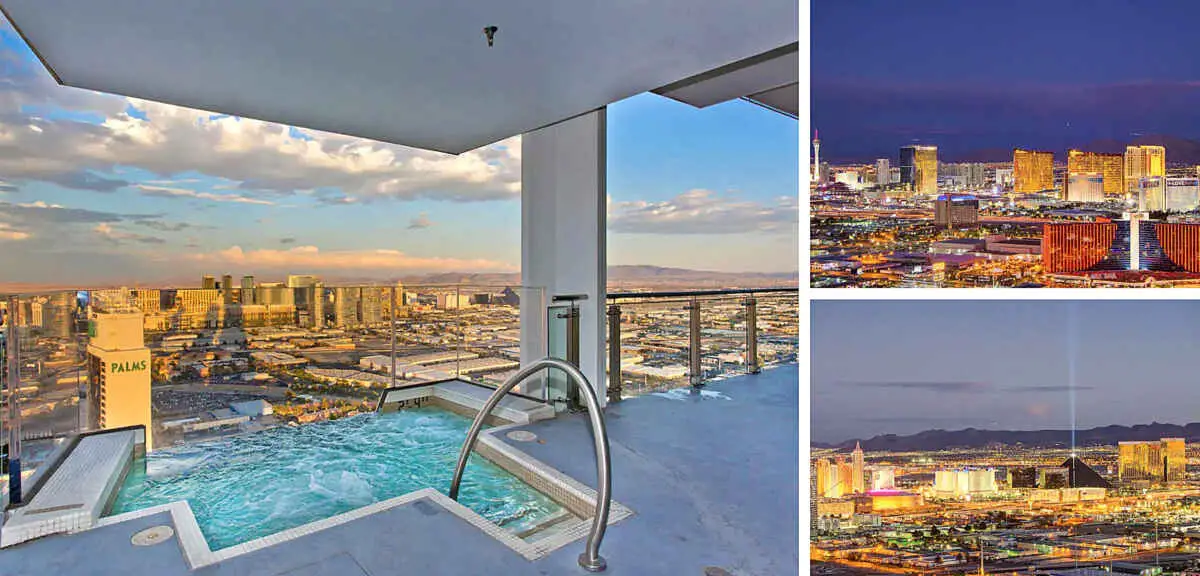 Accommodations: 3 Bedrooms, 2 king beds, 1 queen bed, 2.5 bath
Number of Guests: 10
Top Amenities: Strip views, desert views, full kitchen, balcony, infinity hot tub, workspace, free parking
Location: Adjacent to Strip
Guest Rating: 4.78 out of 5
This Penthouse offers an exceptional luxury experience in Las Vegas. Situated atop the 57th floor of Palms Place, this penthouse boasts an infinity hot tub on the balcony, providing breathtaking views of the entire Las Vegas strip.
The space features a modern design and can comfortably accommodate up to 10 guests across three bedrooms. Notably, the penthouse features a fully equipped kitchen, two master bathrooms, and incredible views of the Las Vegas strip.
How to Airbnb in Las Vegas
To Airbnb successfully in Las Vegas, Nevada, you will need to decide three things, including the area you want to rent in, the type of rental you're looking for, and your budget.
Vegas Vacation Rental Areas
Las Vegas is a city with diverse neighborhoods and attractions. Choosing the right Airbnb location can significantly impact your overall experience. Here are the three top areas of Las Vegas to consider:
The Strip: When you think of Vegas, your mind instantly goes to The Strip. This iconic location boasts luxurious casinos, exquisite dining, and amazing shows you won't want to miss.

Staying in an Airbnb located on or near The Strip offers you the convenience of easy access to the High Roller observation wheel, iconic resorts, fountain shows, and star headliners. For example, the Signature at MGM Grand offers luxurious all-suite accommodations and private pools right off the Strip.

Downtown: If you're looking for a taste of historic Las Vegas, staying in an Airbnb in Downtown is just right for you.

This vibrant area offers a unique experience where you can enjoy famous Fremont Street, the local art scene, and outstanding eateries. You'll enjoy being near the downtown casinos while exploring the charm of old Vegas.

Residential: If you prefer a relaxed environment away from the hustle and bustle of the Strip and downtown, consider staying in an Airbnb in one of Las Vegas' residential areas.

These neighborhoods offer the convenience of being near the city while providing a comfortable place to unwind after a long day of exploring. You'll easily access attractions like the nearby Red Rock Canyon for a peaceful hike or scenic drive.
Types of Airbnb Accommodations in Vegas
Airbnb provides diverse lodging for any traveler, from standard Vegas apartments and hotel suites to luxury villas and penthouses.
Let's take a closer look at each type of accommodation available and what they offer:
Apartment Rentals: Airbnb offers apartment rentals throughout Las Vegas. These rentals are perfect for smaller groups or couples seeking affordable accommodation near the Strip.
Hotel Suite Rentals: Some hosts offer individual hotel suites or rooms for those wanting a hotel experience through Airbnb. These privately owned rentals are typically located within well-known Las Vegas hotels but are unavailable on regular hotel booking websites. They are private residences located inside resort properties.
Private Home Rentals: Airbnb has many private home listings available for rent in Las Vegas neighborhoods, ranging from small houses to large mansions. These rentals often come equipped with a pool and other amenities.
Condominium/Condo Rentals: Condo rentals through Airbnb provide hotel-like resort amenities with more space and privacy. Many condos are located within high-rise buildings along or near the Las Vegas Strip.
Villa Rentals: Some Airbnb hosts offer villa rentals for the ultimate luxury stay. Villas often have multiple bedrooms, private pools, game rooms, and other amenities.
Penthouse Rentals: For high-end rentals, Airbnb listings offer luxury penthouse units within hotels/condos. Penthouses boast excellent views, spacious layouts, and upscale finishes.
Budget Considerations
As you plan your Las Vegas trip, it's essential to keep your budget in mind. The city offers a wide range of Airbnb options that cater to different price points. Stay near Las Vegas Boulevard for luxurious accommodations in the heart of the action, with prices at higher-end properties averaging around $223 per night.
Alternatively, you can find accommodations like a private room in Paradise for more budget-friendly stays for around $70-$80 per night. Remember to consider other factors such as transportation, entertainment, and dining costs when planning your budget.
Determining your preferences and priorities is the key to selecting the perfect Airbnb in Las Vegas. With many types of accommodations, you're sure to find a comfortable stay that suits your unique Vegas experience.
Amenities to Look for in Las Vegas Airbnb Vacation Rentals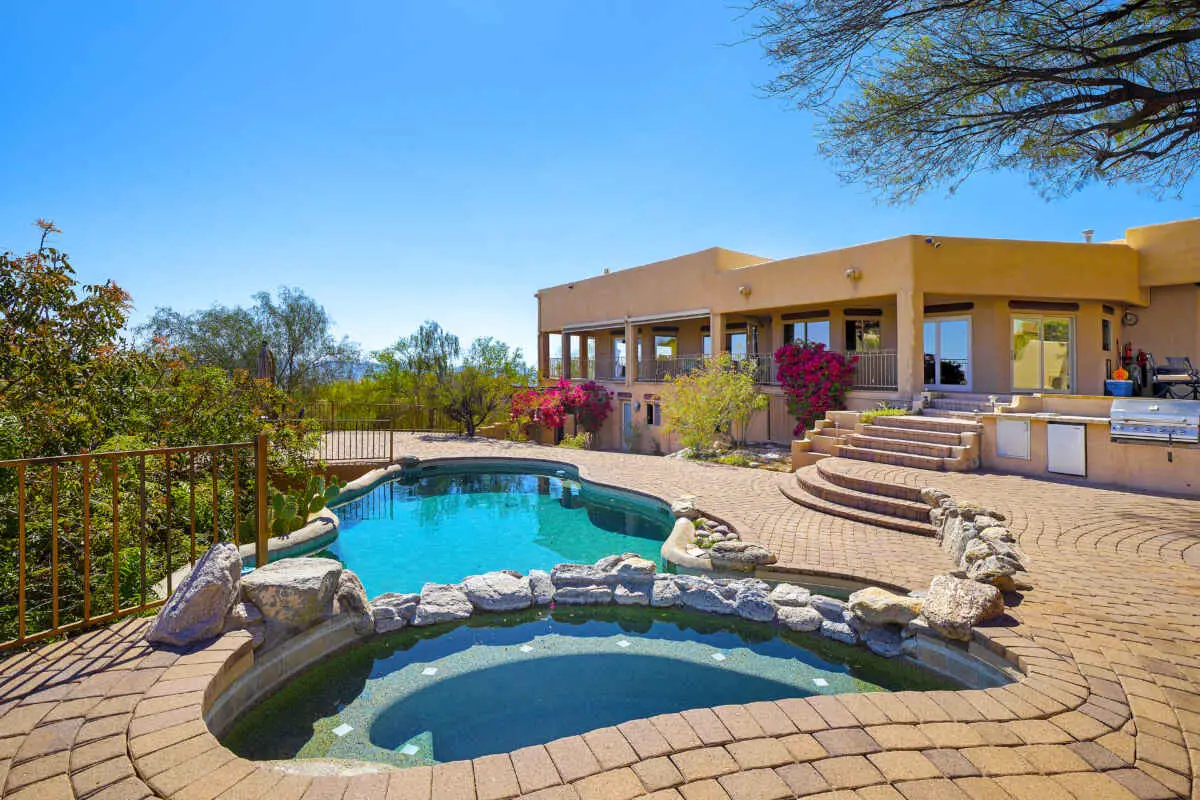 Airbnb properties in Las Vegas offer travelers all the comforts of home with a variety of engaging onsite amenities, including things like:
Full Kitchen: Equipped with appliances, cookware, and utensils.
Pool: Many properties, especially in Las Vegas, offer pools due to the hot climate.
Wi-Fi: Internet access is a standard amenity in most rentals.
Air Conditioning: Essential for the desert heat of Las Vegas.
Free Parking: Space to park a vehicle.
Private Entrance: For guest suites or properties where privacy is emphasized.
Balcony: Especially in high-rise apartments or condos.
Gym Access: Some properties, especially condos or apartments in larger complexes, might offer this.
Pet-Friendly: Some hosts allow guests to bring their pets.
Washer & Dryer: For longer stays or convenience.
TV with Streaming/Cable: For entertainment.
Smoke-Free: Many properties emphasize a no-smoking policy.
Hot Tub/Jacuzzi: A luxurious amenity that some properties might offer.
It's essential to check each listing individually to see their specific amenities, as they can vary widely based on the property type and host preferences. If you have a particular amenity in mind, Airbnb's platform allows you to filter search results based on specific amenities.
Comparing Costs – Airbnb vs. Vegas Hotels
One of the most significant advantages of staying in an Airbnb in Las Vegas is cost savings compared to hotels. Las Vegas is known for its large casino resorts, which can be expensive, especially during peak seasons and major events.
Airbnb generally offers a more affordable alternative.
| Accommodation Type | Cost (Average) | Features/Notes |
| --- | --- | --- |
| Airbnb (Standard Room) | $100-150 per night | Private room or apartment rental |
| Las Vegas Hotel (Basic) | $150-250 per night (before fees) | Price does not include taxes and resort fees |
| Las Vegas Hotel (Luxury) | Over $500 per night | Luxury suites and penthouses |
| Airbnb (Large Rental) | $150-250 per night | Houses or multi-bedroom apartments for 4-6 people |
| Hotel (Multi-room Suite) | Significantly more than Airbnb | Price can be high when divided by number of guests |
| Additional Charges | | |
| Vegas Hotel Resort Fees | Up to $30 or more per night | Charged by many hotels on the Strip |
| Airbnb Long-Term Stay | Significant savings over 5+ nights | Total cost difference can be in hundreds compared to hotels |
Note: The above table provides a comparative overview of the costs associated with Airbnb and Las Vegas hotels. Actual prices can vary based on season, availability, and specific amenities. Always check the current prices before making reservations.
Advantages and Disadvantages of Las Vegas Airbnb's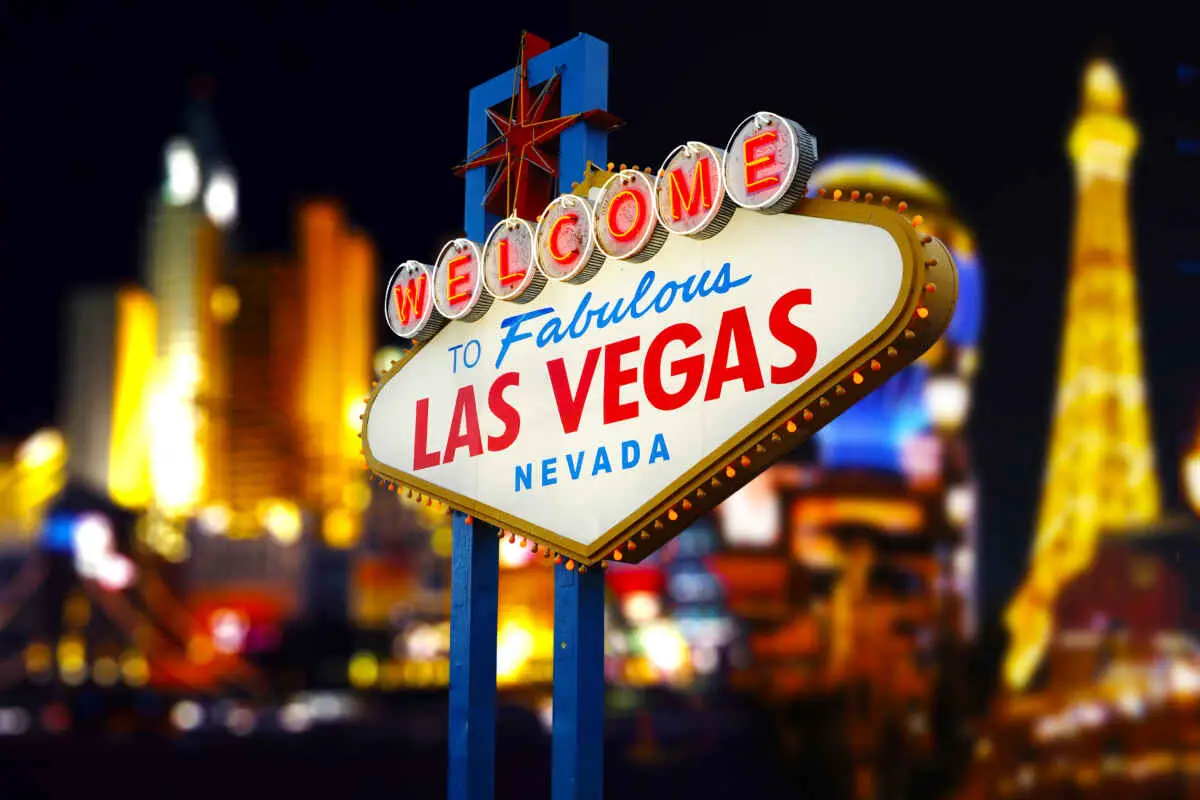 When deciding if staying in a Vegas Airbnb is right for you, it is important to consider some of the advantages and disadvantages of these types of properties.
Advantages
When considering an Airbnb for your stay in Las Vegas, there are several advantages to keep in mind. They are:
Cost-Effective: Often, Airbnb rentals can be more affordable than traditional hotels, especially for longer stays.
No Resort Fee: Most Airbnb properties do not charge a daily resort fee.
Local Experience: Staying in a local's property can provide a more authentic experience of Las Vegas, allowing guests to live like a resident.
Variety of Options: Airbnb offers many accommodations, from luxury condos on the Strip to cozy homes in quiet neighborhoods.
Personal Touch: Many hosts personalize their spaces and offer local tips, recommendations, and sometimes welcome gifts.
Kitchen Facilities: Most Vegas Airbnbs come with fully equipped kitchens, saving guests money by not having to eat every meal out.
Privacy: Airbnb properties, especially entire homes or apartments, offer more privacy than hotel rooms.
Unique Properties: From themed rooms to houses with special amenities like private pools or game rooms, Airbnb offers unique stays that hotels might not.
Flexible Check-In/Out: Some hosts offer self-check-in and flexible check-out times, making travel schedules more manageable.
Pet-Friendly Options: Many Airbnb hosts allow pets, making it easier for travelers with furry friends.
Better for Groups: Large groups or families can rent entire homes, ensuring everyone stays together and often at a lower cost per person than multiple hotel rooms.
Local Community Support: The ability to rent from people in Las Vegas helps support local property owners rather than large hotel chains.
Customized Amenities: Some hosts offer amenities tailored to their guests' needs, such as baby gear for families or special equipment for disabled guests.
As you can see, Airbnb rentals can have many advantages over commercial Vegas hotels, depending on your needs.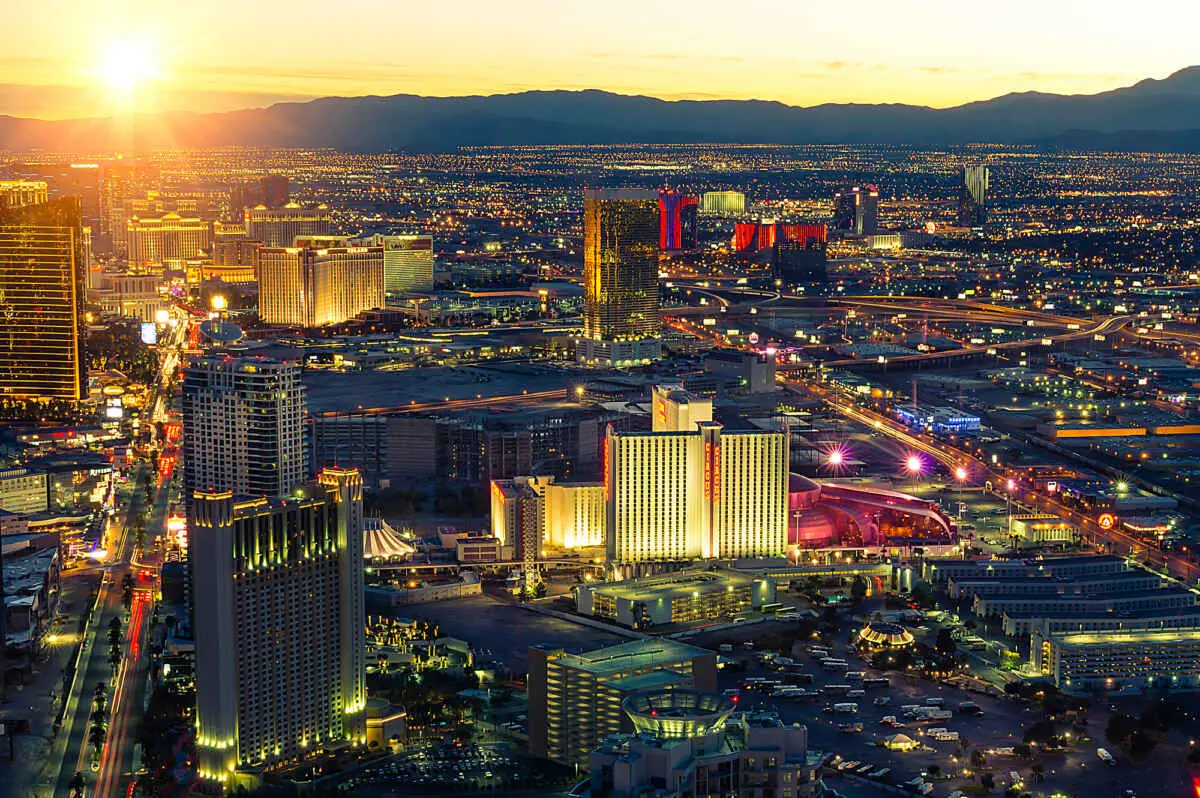 Disadvantages
On the other hand, there are also some drawbacks to staying in an Airbnb in Las Vegas. Among them are:
Inconsistency: Unlike hotels with standardized services, the quality and experience of Airbnb properties in Las Vegas can vary widely based on the host.
Safety Concerns: Not all Airbnb properties have the same safety standards as hotels, such as 24-hour security or fire safety measures.
Hidden Fees: Some hosts may charge additional fees for cleaning, extra guests, or other services that aren't immediately obvious when you book.
Check-In Hassles: Coordinating check-in times and key exchanges can sometimes be more complicated without a front desk.
Lack of On-Site Amenities: Unlike hotels, many Airbnb properties might not offer amenities like a pool, gym, or on-site restaurant.
Limited Customer Service: No on-site staff can assist immediately if issues arise. While Airbnb has a support system, resolution might take longer.
Potential for Cancellation: There have been instances where hosts cancel bookings, sometimes at the last minute, leaving travelers scrambling for alternatives.
Less Frequent Cleaning: While hotels often offer daily cleaning, Airbnb properties do not, unless arranged for at an additional fee.
Location Variability: Some properties might not be as centrally located as hotels, requiring additional transportation.
Lack of Social Interaction: Hotels often have communal areas like bars or lounges where guests can socialize. Airbnb properties might not offer the same opportunities for meeting other travelers.
Plus, many Airbnb rentals have non-refundable cancellation policies and require high deposits, which can be a disadvantage if you need flexibility.
Lastly, by staying in an Airbnb, you might miss out on the quintessential Las Vegas experience offered by the iconic casino resorts on the Strip.
Tips for Booking the Perfect Airbnb Property in Las Vegas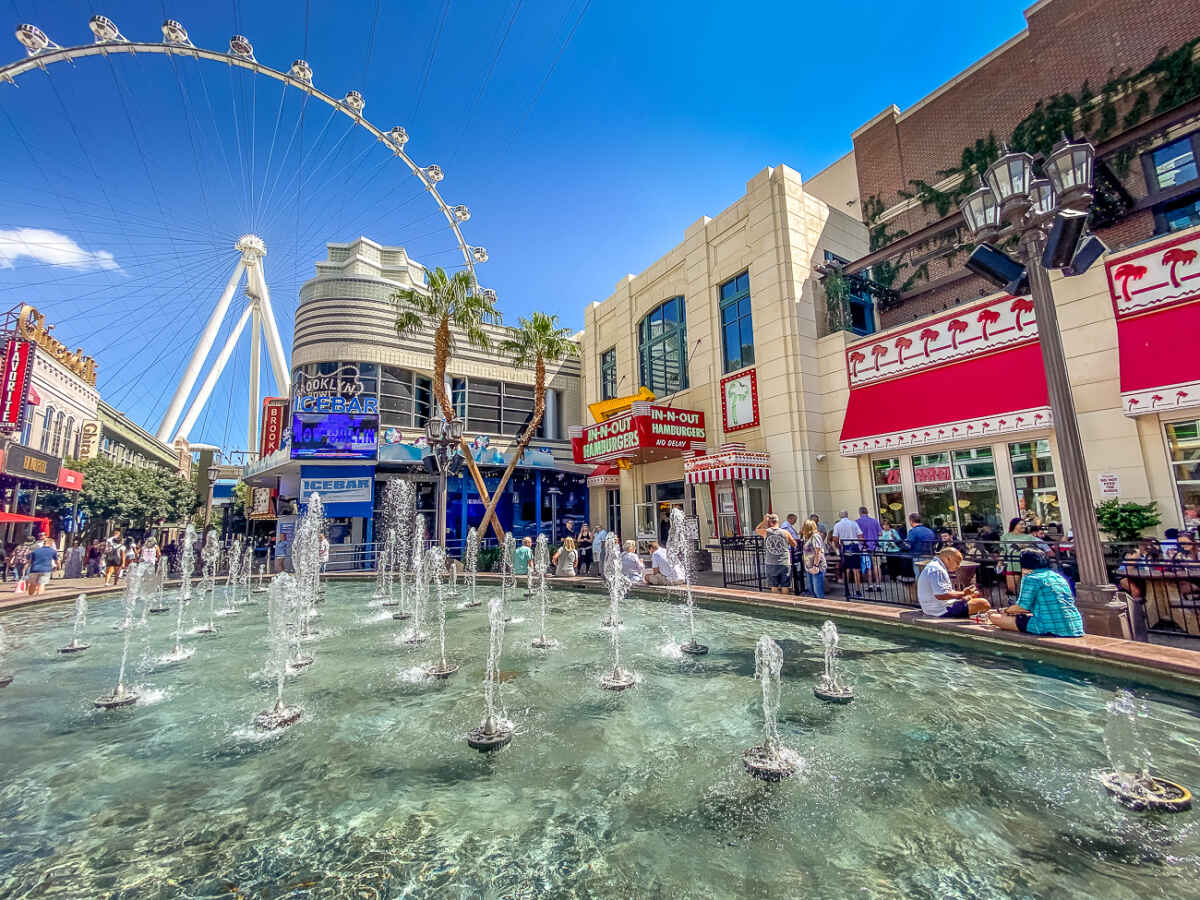 Keeping a few essential pointers in mind when looking for the ideal Airbnb vacation rental in Las Vegas can significantly improve your experience. Airbnb offers a vast selection of unique properties, making it vital to choose one that caters to your needs and preferences.
Prioritize Location:

Aim for proximity to major attractions like the Las Vegas Strip or Fremont Street.
Look for neighborhoods with good amenities and safety ratings.

Read Guest Reviews:

Pay attention to feedback on the host's responsiveness, property cleanliness, and the check-in process.
Give preference to Superhosts and properties with high ratings.

Watch Out for Hidden Fees:

Remember that while the best Airbnbs in Las Vegas don't generally charge resort fees, there may be cleaning fees or extra guest charges.
Always check the total cost to ensure you're getting the best value.

Choose a Property Style that Matches Your Needs:

Las Vegas has a variety of offerings, from upscale penthouses to comfortable family homes, so you're sure to find one that fits your requirements.
List essential amenities you'd like, such as a kitchen, pool, or outdoor area.

Understand House Rules & Policies:

Familiarize yourself with the property's rules and check-in and check-out times before you arrive.
Review the cancellation policy to avoid any potential issues.

Reach Out When in Doubt:

If you're unsure about any aspect of the listing, don't hesitate to message the host for clarification.
By following these tips, you'll be well-equipped to find the perfect Airbnb for your stay in Las Vegas!
Frequently Asked Questions
Are there any themed Airbnbs available?
Yes, there are various themed Airbnbs available in Las Vegas. From classic Vegas-style decor to themed properties based on popular movies or iconic locations, you can find a range of unique Airbnb experiences to match your preferences. Browse the Airbnb platform for your desired dates and use filters to search for themed accommodations.
Is a Las Vegas hotel or Airbnb better?
The cost-effectiveness of staying in a hotel or Airbnb depends on your preferences and needs. Airbnb generally offers a wider variety of options, including entire homes, private rooms, or shared spaces.
In contrast, hotels usually include amenities like housekeeping and room service. To determine the best option, compare prices and the amenities hotels and Airbnb will provide during your stay in Las Vegas.
Can you find Airbnb mansions or party houses?
Yes, there are possibilities for finding mansions or large properties suitable for parties on Airbnb in Las Vegas. However, Airbnb has a strict policy regarding parties and events, so it is essential to communicate with your host and confirm the rules before booking.
Are there Airbnb options near the Strip?
Yes, there are Airbnb properties on or near the Strip located in hotels such as Vdara, The Signature at MGM Grand, The Palms, Delano, and Aria. Note that these rooms are privately owned and not officially operated by the resort hotel they are in.