All Motown Las Vegas: A Must-See Musical Extravaganza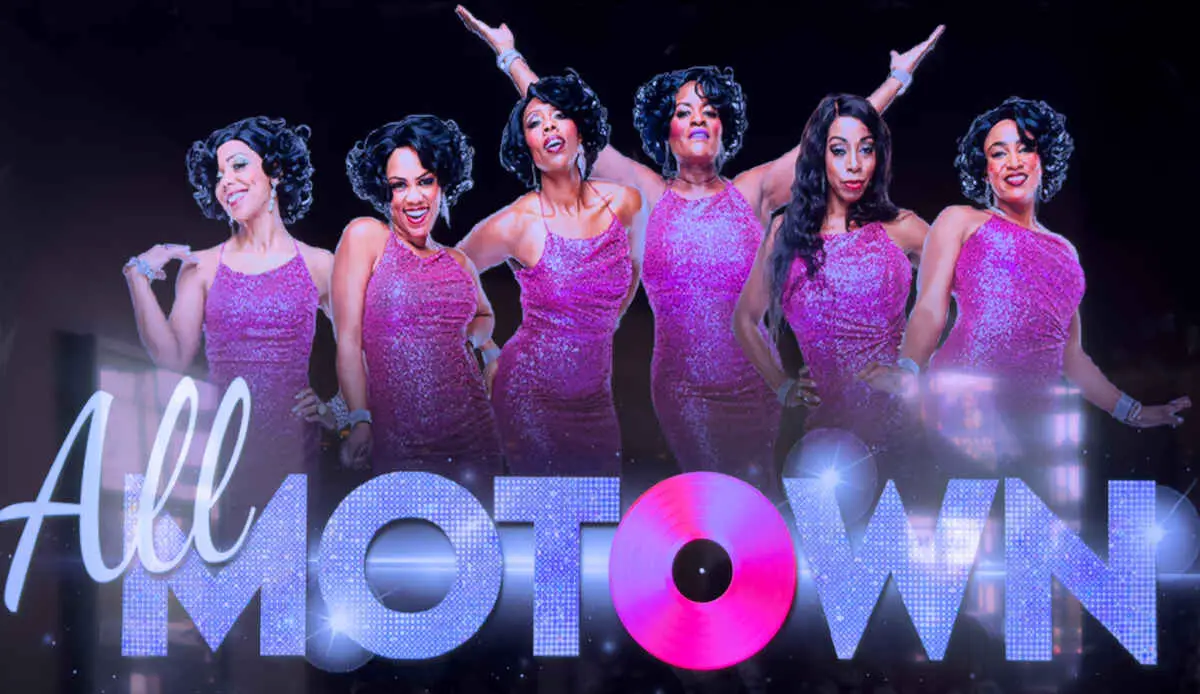 (This article may contain affiliate links, which means we might earn a small commission if you click and make a purchase. Thank you!)
All Motown is a captivating show that brings to life the classic sounds of Motown music right here in Las Vegas. This tribute show features some of Motown's greatest hits, showcasing the talent and charm of the iconic artists who have left an enduring impact on the world of music.
The All Motown Show will transport you back in time to a golden era of incredible musical talent, combining stunning vocals and energetic choreography to capture the magic of Motown. It's an unforgettable experience that celebrates this legendary genre's rich history and heritage, making it an absolute must-see for fans of all ages.
Key Takeaways
What: A nostalgic tribute to the greatest hits of Motown performed by an all-female cast known as the Duchesses of Motown
Where: Athena Showlounge at Alexis Park Resort
When: 7 nights a week at 8 PM
Cost: $43 for general admission | $53 for table seating
Looking for a fun and unforgettable musical experience? Look no further than the All Motown show! Get your tickets now at TripAdvisor and get ready to dance the night away to the greatest hits of Motown. Don't wait – click here to secure your spot and experience the delight of All Motown!
Unveiling the All Motown Show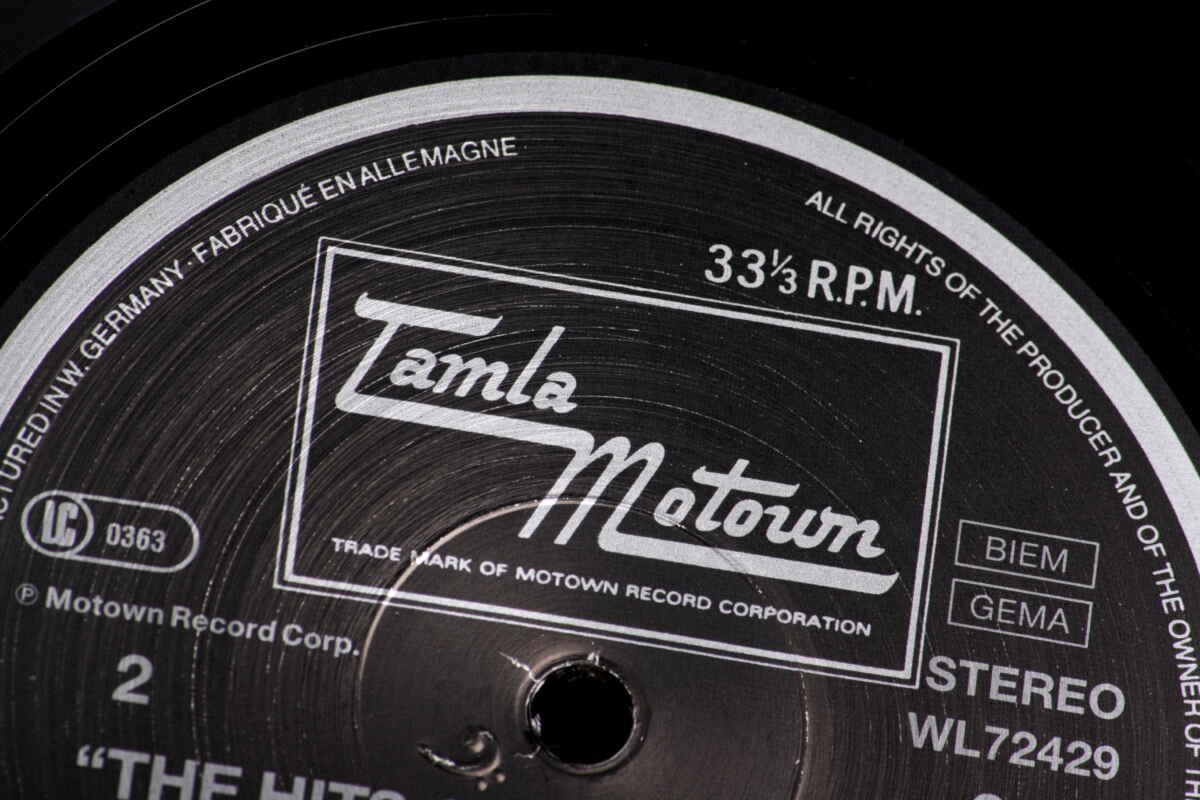 You are in for a treat with the All Motown revue featuring the talented Duchesses of Motown. This all-female cast is ready to take you on a musical journey through the glory days of Motown at the luxurious Alexis Park Resort just off the Strip.
As you take your seat in the Athena Showroom, prepare to be carried back in time to one of the most iconic eras of music. As the stage lights up, get ready to sing along to the cherished Motown hits that defined a generation.
You'll be delighted by the Duchesses of Motown as they perform memorable classics filled with soul, emotion, and energy.
It's guaranteed to be an unforgettable Vegas experience that'll leave you feeling nostalgic and inspired.
The Duchesses of Motown did an excellent job! I agree with another reviewer that this show is underpriced.

Chiara S.
Cast and Performances
The All Motown show presents a talented female cast known as The Duchesses of Motown. These remarkable artists deliver a captivating tribute to the Motown era with their outstanding singing and dancing performances.
Get ready to be entertained as you experience the era of Motown brought to life on stage.
You'll enjoy the soulful sounds and impersonations of legendary female artists, such as Mary Wells, Gladys Knight, The Marvelettes, Martha and The Vandellas, and, of course, The Supremes. The cast captures the essence of these powerful voices with their skillful performances and stunning stage presence.
Alongside Motown's famous female artists, the show also pays tribute to male groups like The Temptations, ensuring you'll witness the complete Motown experience.
As the impersonators take you on a journey through the timeless Motown hits, you'll find yourself singing and dancing along with them. With the talented performers on stage, you'll feel the soulful emotion and energy that made this genre so remarkable.
The choreography in the show is another highlight you'll appreciate. The Duchesses skillfully recreate the original moves and steps from the era, delivering an authentic Motown dance experience. It's hard to resist tapping your feet and moving along with the music as the performers make each step look effortless.
What Makes The All Motown Show Worth a Visit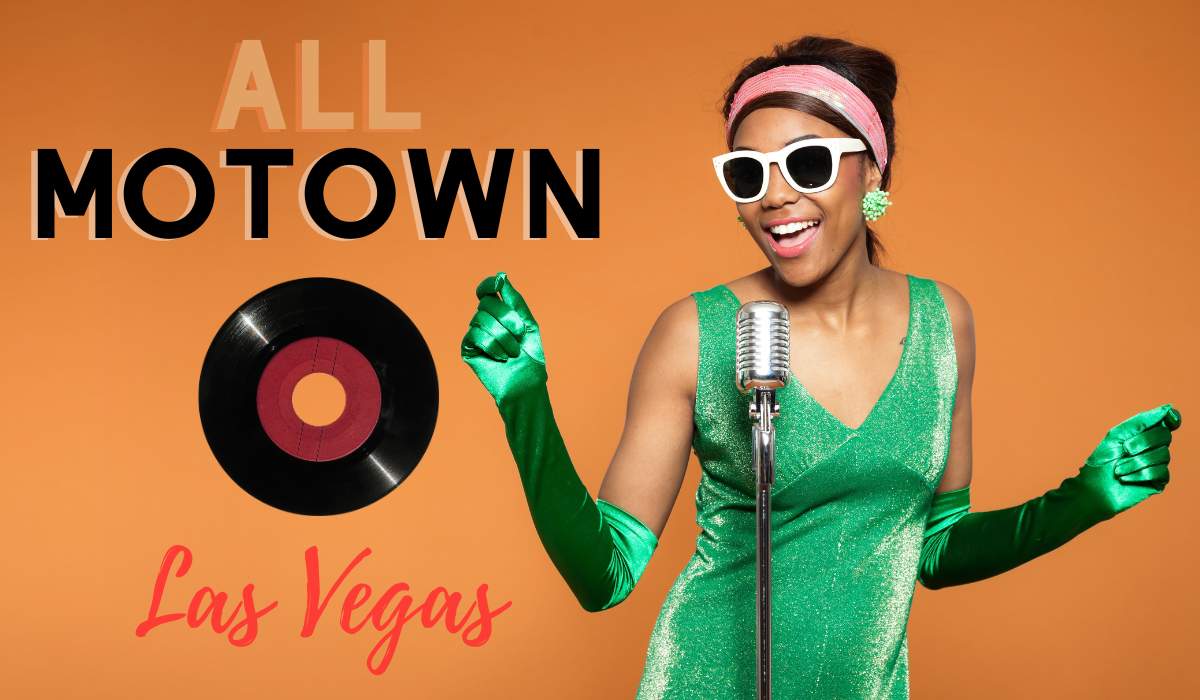 First, the biggest highlight of the show is the all-female cast. These talented ladies can really sing and dance!
The show's intimate venue also makes the experience special. The show is performed at the Athena Showlounge, part of the Alexis Park All Suite Resort just off the Strip. This cozy setting lets you get up close and personal with the performers, allowing for an unforgettable experience you won't find at larger-scale shows.
With the singers taking center stage, your night will be filled with soulful hits that will have you grooving in your seat! From powerful ballads to upbeat tracks, the Duchesses bring the best of Motown to life with their extraordinary vocal talent and heartwarming performances.
Aside from the engaging performances, the All Motown Show also caters to family-friendly audiences, as there is no age restriction for attendees. This means that you can share the music with your loved ones of all ages.
Fabulous performance! Maybe the most under rated show in Vegas.

Nicole W.
All Motown Tickets & Prices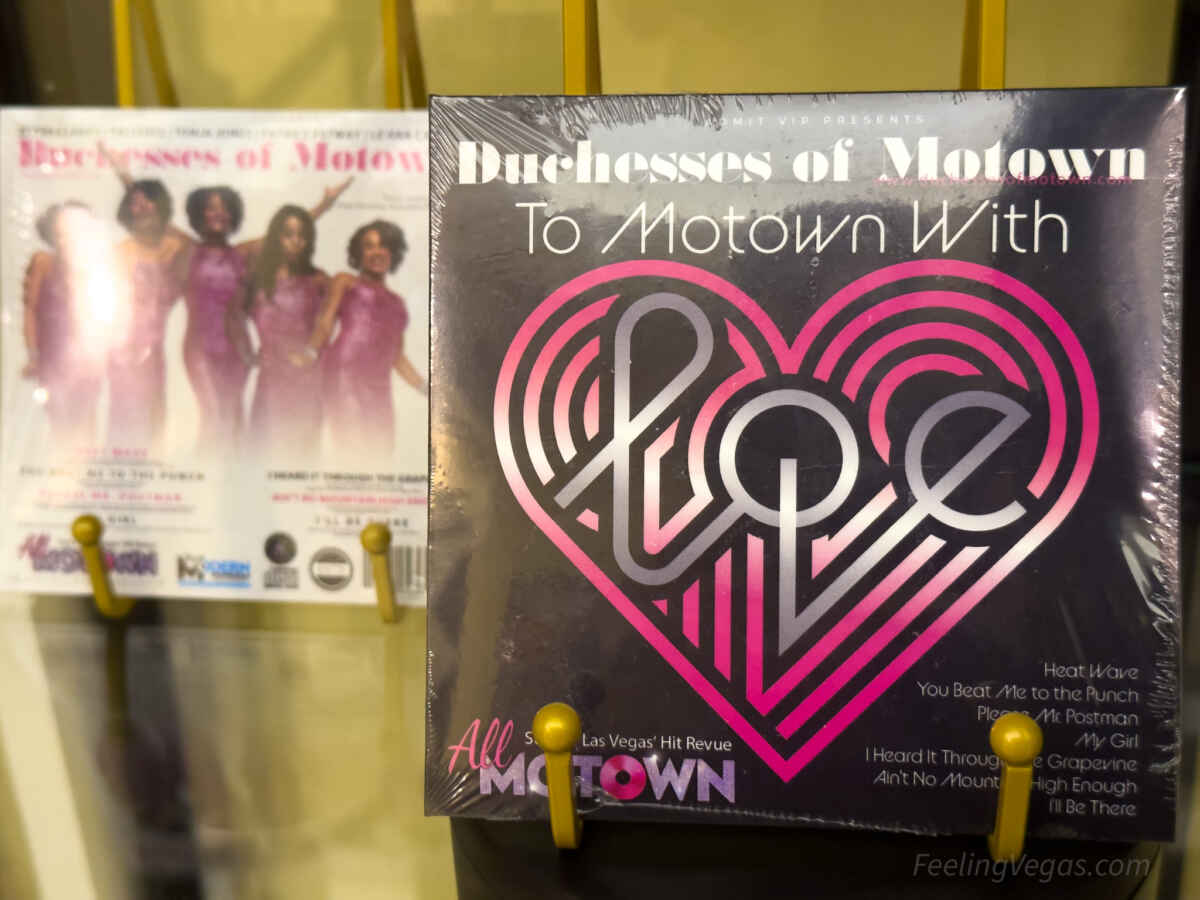 If you're ready to experience the magic of Motown music at the All Motown Show in Las Vegas, let's dive into the ticket options, cost, and other important details to prepare you for an unforgettable evening of music in Las Vegas.
Purchasing tickets for the All Motown Show is a breeze, with various options available to suit your preferences. General admission tickets offer a great value, ensuring you won't miss any of the fantastic performances. General admission prices are $43 per ticket, providing an affordable option for enjoying the show.
For an enhanced experience, consider choosing "table seating." The table seating section has tickets for $53. Opting for the higher-priced ticket gives you comfortable seating at the best available table based on when you arrive.
With your tickets booked, you'll be all set to experience the rhythmic magic of All Motown in Las Vegas.
Click here to get your All Motown tickets now at TripAdvisor.
Dates and Times For Show
If you plan to catch All Motown while in Las Vegas, you'll be happy to know that the show runs every day of the week! The showtimes are consistent, with performances gracing the stage at 8:00 pm from Monday to Sunday. You'll have ample opportunities to experience the Motown sound regardless of your visit dates.
Duration-wise, expect the show to last for 75 minutes, so make sure to plan your evening accordingly. The show is early enough to enjoy your favorite Motown hits while still having plenty of time to enjoy other evening Vegas attractions after the show or even grab a late dinner.
Note: It's a good idea to arrive at least 30-60 minutes before the performance time. This gives you enough time to find a good seat, get comfortable, and soak in the atmosphere of the venue.
Directions to Alexis Park All Suite Resort Hotel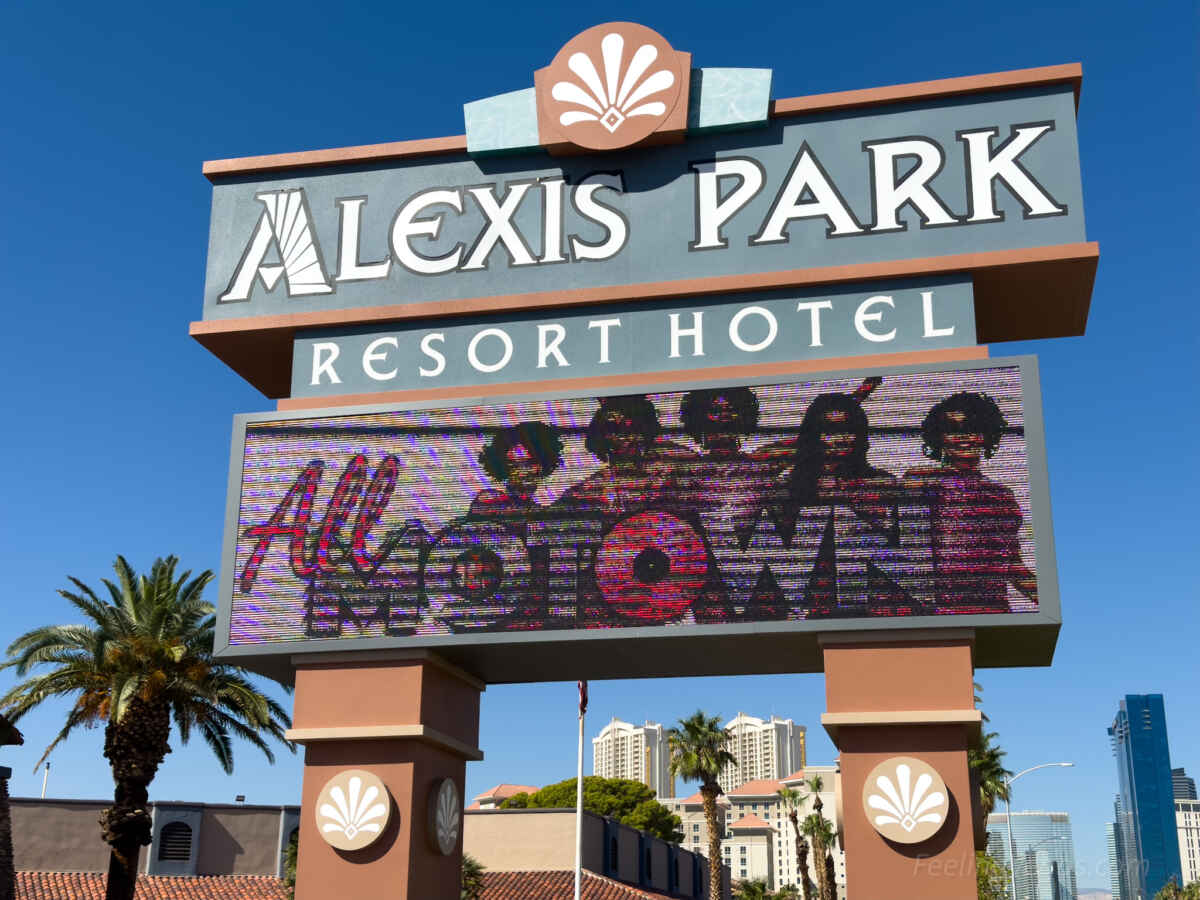 Alexis Park All Suite Resort Hotel is located at 375 E Harmon Ave, Las Vegas (just a block and a half from the strip). You can get turn-by-turn directions to Alexis Park Resort here (Google maps.)
Note: Alexis is a non-gaming hotel that offers guests a peaceful and relaxing environment away from the buzz of the casinos.
Want to stay at the resort? Check Alexis Park Resort's room rates here (TripAdvisor).
While at Alexis Park, you will also want to see All Shook Up, Las Vegas's only Elvis tribute show!
Frequently Asked Questions
What are the showtimes for All Motown in Las Vegas?
Showtimes for All Motown are at 8 p.m., seven days a week. Even though there are plenty of show times available, keep in mind that the show is located in a smaller theater and may sell out.
Where can I find reviews for the All Motown show?
To find reviews for the All Motown show, you can check websites like TripAdvisor. It can provide you with reviews from recent show attendees, giving you an idea of their experience and what to expect during the performance.
Which hotel hosts All Motown in Las Vegas?
All Motown is hosted at one of the Alexis Park Resort Hotel's showrooms, the Athena Showlounge. The Alexis Park Resort is located just off the Strip near MGM Grand.
How can I purchase Soul of Motown tickets?
You can purchase Soul of Motown tickets online through ticket-selling websites such as TripAdvisor or Vegas.com. Additionally, you can search for ticket availability directly through the venue's website or the hotel where the show is performed. Make sure to purchase tickets from reputable sources to avoid any possible scams.
What is the duration of the All Motown show?
The All Motown show lasts approximately 75 minutes. Although you'll be having so much fun, the show will likely be over before you know it!
Are there any Vegas shows similar to All Motown?
Yes, another show in town featuring similar Motown themes is called Soul of Motown (vegas.com). This show offers an alternative option for those looking for more Motown-inspired entertainment in Las Vegas. Check the showtimes, duration, and reviews to find the best fit for your interests and schedule.