Tipping Etiquette in Las Vegas (Ultimate Vegas Tip Guide)
(This article may contain affiliate links. If you click through and make a purchase, we will receive a small commission at no additional cost to you. )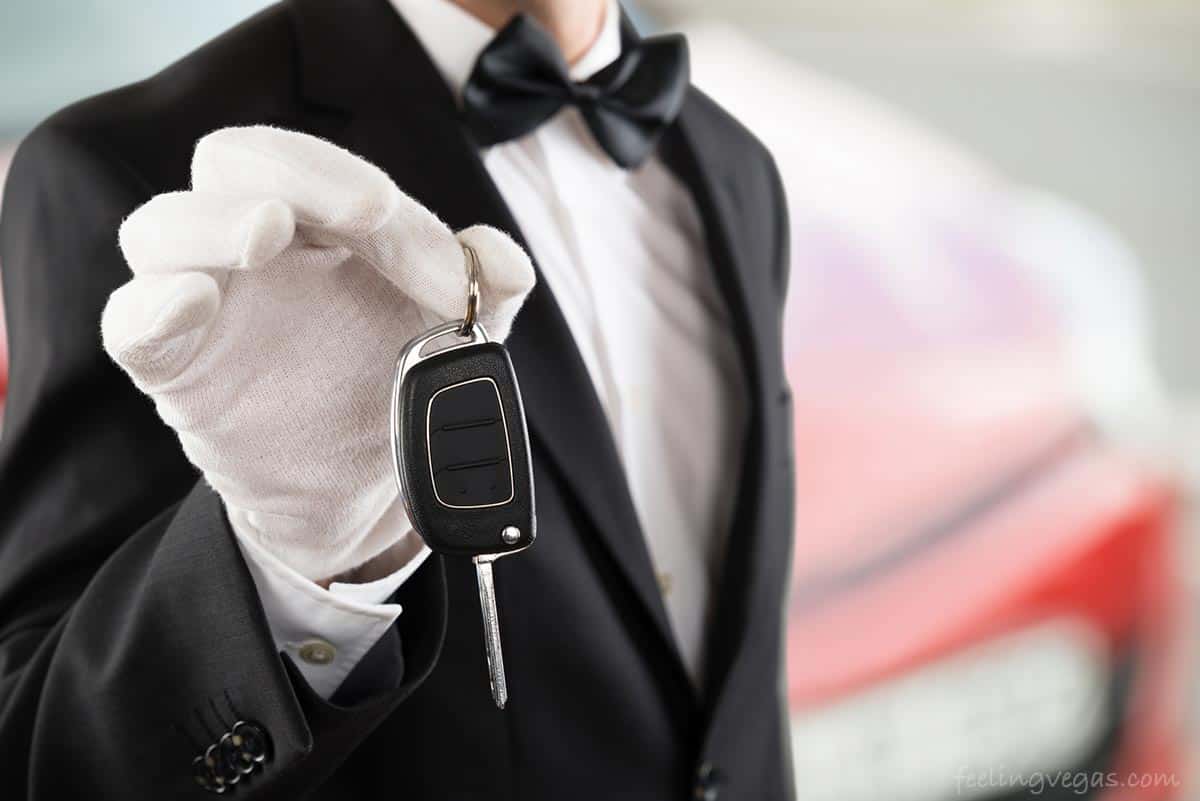 Nowadays, tipping is considered good form in many situations where personal service is provided. But what about when visiting Vegas? Do you have to tip in Las Vegas, and what is the proper tipping etiquette?
Tipping for services is customary in Las Vegas. In situations where someone is providing you with personal service, it is good etiquette to tip. The amount you choose to tip depends on the level of service provided. Tipping in Vegas is a way to say "thank you" for the care you have received.
Each situation, however, is different, and your level of service will affect how much, if anything, you decide to tip.
A visit to Las Vegas is all about entertainment and personal service, so there will be many opportunities to tip during your stay, but it's easy to become overwhelmed and unsure of who and how much to tip. I've provided this handy guide to help answer all your Las Vegas tipping etiquette questions.
Las Vegas Tipping Guide
In the table below, you'll find exactly how much to tip in Las Vegas, including who, when, and how much to tip. Be sure to consider these tipping guidelines during your next stay in Las Vegas.
| Who to Tip | How Much To Tip | When To Tip |
| --- | --- | --- |
| Casino Host | This depends because a lot of establishments don't allow cash tips to hosts. | Ask them, as each host will have different rules, and some are unable to take tips at all. |
| Casino Dealer | $1 per hand or every other hand. At least 1%-5% of any larger payouts. | During your play or before you leave the table. |
| Parking Valet | $2-$5 is customary. More if you have special requests. | When they are parking and retrieving your car. |
| Wine Sommelier | 10% of the cost. | When they serve you. |
| Restroom Attendant | $1-$5 | Generally, only in upscale locations. After you've washed your hands. |
| Tour Guide | 10%-20% depending on the bill. | After the tour. |
| Concierge | $2-$5, more if they acquire anything for you or help you set up entertainment or transportation. | At the time of service. |
| Waitress | 15%-20% for good service. | When you pay the bill. |
| Bartender / Cocktail Waitress | 15% of your total or $1-$2 per drink. | When you pay the bill or with each drink. |
| Bellman | $1-$2 per bag to start. The nicer the hotel, the more you should tip. | When they help you. |
| VIP Hosts | 18%-20% of the bill | When you are leaving. |
| Transportation Driver | 10% of the trip cost | When you pay your bill. |
| Room Service | 10%-20% of your order total | When the food is delivered. |
| Housekeeping / Maid | $1-$5 per day, depending on your mess. | Daily (Tipping daily accounts for different staff members cleaning your room each day) |
RELATED: Find out how much to tip Las Vegas street performers in our guide here.
Why Tipping Is Important in Las Vegas
Tips are often an absolute necessity for people providing service here in Las Vegas. It can be the difference between making a livable wage or not.
Tip amounts can also be used by managers to determine if their employees are performing well (source). In some cases, tips are split between all similar categories of workers for every shift. In other cases, each tip received by a person may be kept by that person.
Many job positions pay a meager hourly wage because the service person is expected to make the remainder of their salary in tips. Waiters, waitresses, bartenders, tour guides, and valets, for instance, often require tips to make near minimum wage.
In Las Vegas, many of the people you encounter who help you out or provide you service are also highly reliant on tips. For example, according to Salary.com, the average blackjack dealer makes under twenty thousand dollars a year before tips. 
Dealers at big casinos like the Wynn Las Vegas make significantly more, but they had to work their way up the ladder, sometimes over many years, to get there. 
The tipping culture in Sin City is an important aspect to consider when it comes to providing a livable wage for the people who help make your stay more enjoyable.
Who Should You Tip, How Much, and When? (Las Vegas)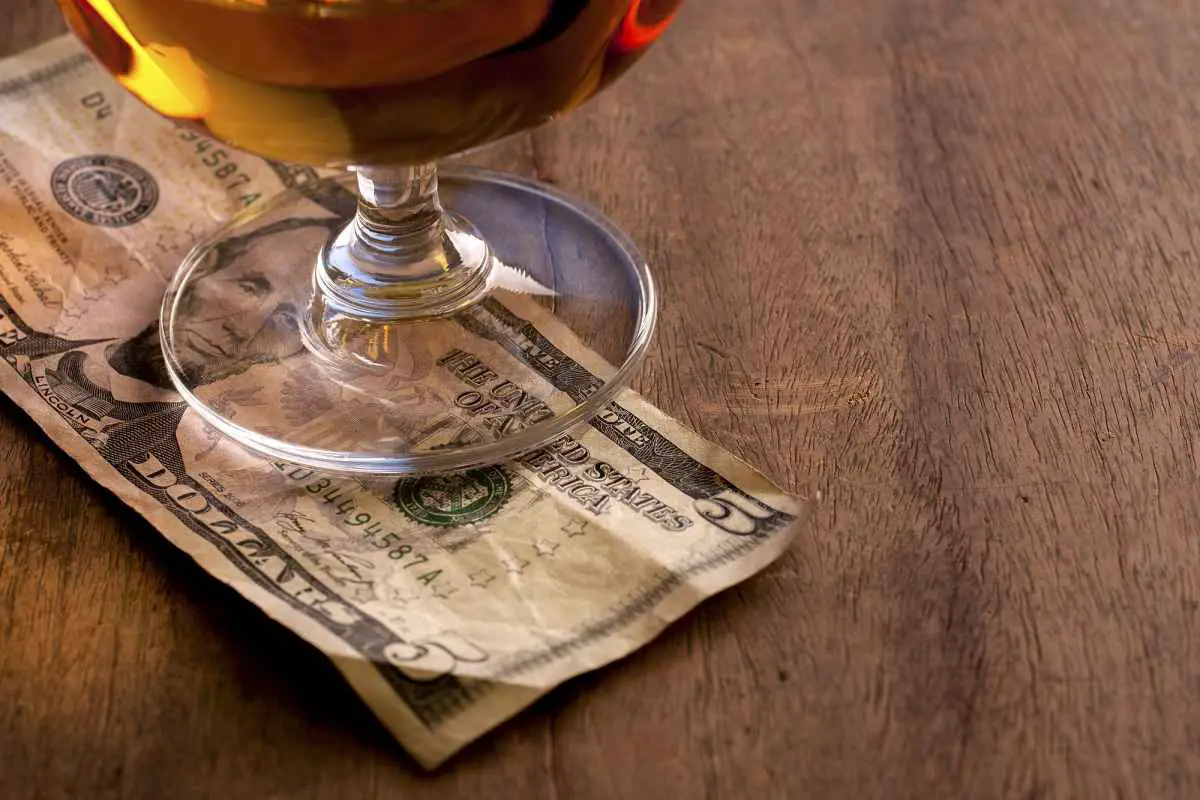 As you explore Las Vegas and all it has to offer, you will encounter a wealth of entertainment, gambling, lodging, and attractions. With each venue, you may come in contact with individuals who help you out, serve you, set you up with tickets, give you VIP experiences, or even hand you a paper towel in the lavatory.
Should you tip everyone you meet? How much is an appropriate tip? When should you give this tip?
Do You Tip Your Casino Host in Las Vegas?
A casino host is a person on the casino floor who works endlessly to make sure the patrons are happy. They are the ones who will set you up with special tables, sign you up for reward programs, and resolve any issues that may arise.
If you have a request that isn't typically offered, the casino host is who you would go to. Should you show up planning to spend a lot of money, you can bet the host will pay you individual attention.
Casino Hosts are often not allowed to accept tips. In many cases, non-cash tips are acceptable, such as bottles of wine or a gift basket. It is proper etiquette to ask the casino host what they are allowed to receive as a tip, if anything, and when they are allowed to accept them, if at all.
The best way you can show gratitude to a casino host, whether they can or can't accept a tip, is to be respectful of them and their casino.
Casino Dealer Tips in Las Vegas
A dealer is someone who deals cards, manages a roulette table, assists with slot machines, and other various gaming management tasks depending on the venue. Their main job requires them to assist and maintain casino games and the patrons playing them. This may involve:
Explaining the rules of a game.
Keeping order at a game table or machine.
Notifying casino security should the need arise.
Keeping an eye out for cheating.
Maintaining composure even when dealing with difficult or annoying players.
Seeking assistance for inebriated or otherwise debilitated patrons.
Helping patrons count their chips.
With such a large amount of stressful work required to manage casino games, casino dealers earn any tips they receive and more. Here's a handy dealer tip guide.
Las Vegas Casino Dealer Tipping Guide
| Why to Tip | How Much to Tip | When to Tip | Type of Currency for Tip | Notes |
| --- | --- | --- | --- | --- |
| It shows them appreciation and keeps them motivated to keep up the great atmosphere. | Consider giving the dealer of the games you play $1 per hand or every other hand. | At the end of a hand or round, before any cards are dealt or bets are placed. | Chips are the primary currency given to dealers, as cash isn't used very often on the casino floor. | Do not tip during a hand or round. They cannot accept tips at this time, and it is poor form. It can also make you seem like you are asking for unfair treatment or wishing for better cards. |
| You won a hand or round with a small or moderate payout. | $1-$5 in chips per win. | Slide it over with your cards or before the next round or hand begins. | Chips, as they are the recommended currency for tips in casinos. | Don't tip during the middle of a round. Wait until it has ended before giving your tip. |
| You win a large payout or a jackpot. | 2%-5% of your winnings is customary. | When you receive your winnings. | Chips only. | When a new round has started. Wait until the round is over. You just won, so do the tipping now. |
So proper tipping etiquette suggests giving a dealer tip based on your winnings and time at the table.
(If you're interested to know how much dealers make in Las Vegas, you can find out in our article here).
How Much to Tip For Valet Parking in Las Vegas
The valet takes care of your car parking and retrieval. The valet process is pretty straightforward and helpful.
When you arrive, someone will come to your vehicle.
You will hand your keys over to them.
The valet will then give you a ticket to keep hold of.
They will park your vehicle while you are eating, lodging, or otherwise not using your vehicle.
When you are ready to retrieve your vehicle, you will give the valet your ticket.
They will then get your vehicle and drive it up to the building for you.
They will hand you your keys, and the process is complete.
The job may sound simple and possibly even exciting. Driving new, sometimes extravagant vehicles (which happens all the time in Las Vegas) can be an adventure on its own. However, they are tasked with many stressful tasks, as well.
Sometimes they must walk long distances to retrieve a car or return from parking one. Many businesses will have designated lots for parking customers' cars. However, these lots fill up fast. The overflow can go to street parking or public parking, and these locations can lead to a bit of walking on the valet's part.
They can be blamed should anything go wrong with a vehicle. If a dent or a scratch is reported while the car was in the valet's possession, it could not only cost the valet the price of repair, it could cost them their job. Some patrons have gotten away with these lies in order to receive vehicle repairs at no expense on their part.
A valet can miss out on tips. If they are stuck taking the vehicle to a distant spot, they are missing out on other tip opportunities due to them being away from the venue.
Tips may be most of their income. Often, valets earn all or most of their income in tips. Consider this when you have the chance and means to tip your valet. Again, according to salary.com, a valet parking attendant's average base pay is only about $20,000 a year in Las Vegas (source).
Consider tipping your valet at least $5 when they retrieve your car and when they take it as well if you have special requests. Tip them more if you have a request, such as keeping it parked close. Their time spent looking for the closest spot possible could mean them missing out on other opportunities for tips.
See our complete valet tipping article: Here's How Much to Tip Your Valet in Las Vegas (Explained)
Should You Tip The Sommelier in Las Vegas?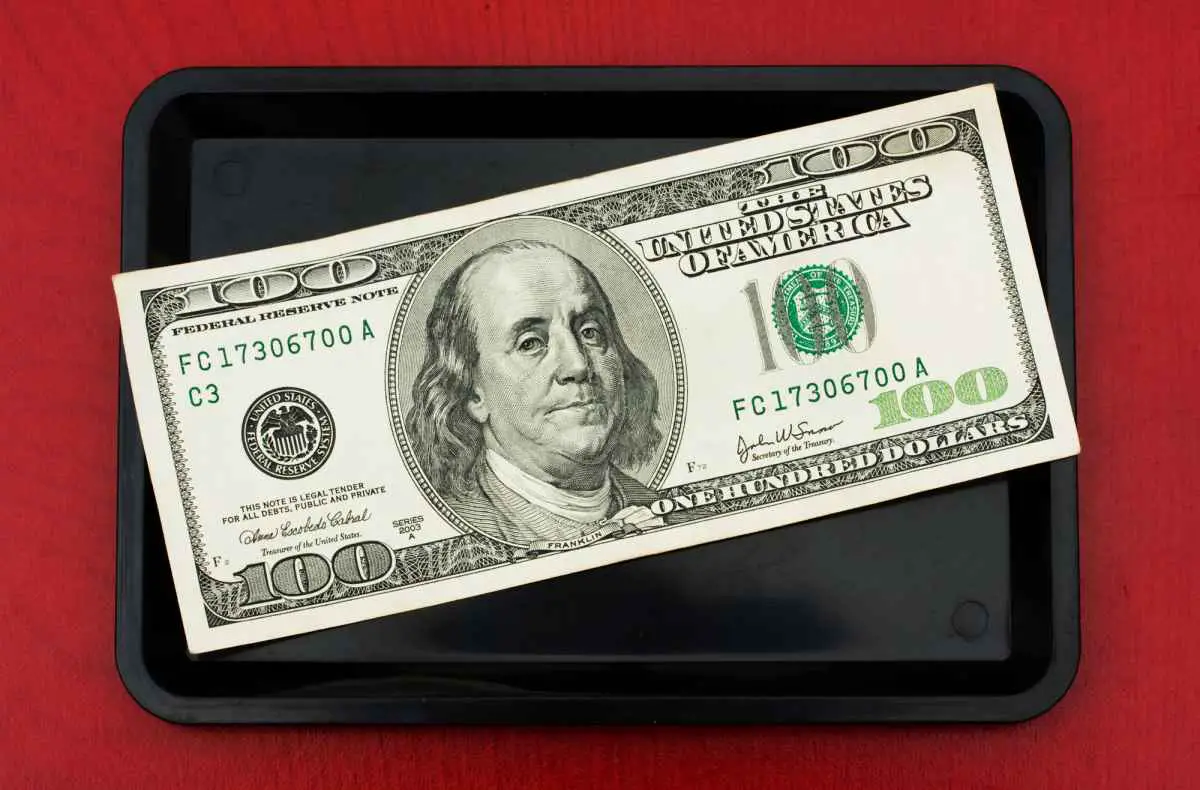 The sommelier is a wine steward. They are a professional wine expert who takes their time to share their knowledge and help diners pair their wine with their food. They teach about wines, can show patrons how to experience a bottle of wine properly, and can provide substantial service in a fine-dining restaurant.
Sommeliers are not the wine waiters some restaurants may have. They have spent much of their life studying wine and all it encompasses. Sommeliers then take that knowledge and share it with those they are serving. Consider taking into account all they have done to give you the best wine experience possible when deciding if to tip and how much.
It is appropriate to tip a sommelier between 10% and 20% when you pay your bill but check your bill carefully first, as some restaurants will include the gratuity and wine on their bill.
How Much to Tip the Restroom Attendant in Las Vegas
The restroom attendant has a job that requires them to stay in an assigned restroom during their entire shift. Their duties, pun not intended, are simple-yet-demanding.
They keep the restroom clean and well-stocked with all needed and complimentary supplies.
They make sure nothing is broken, and if it breaks, they fix it or notify someone who can.
In certain venues, they will provide towels for patrons after they have washed their hands.
Some attendants will also have extra amenities. These may include bobby pins, stain remover sticks, over-the-counter pain medicine, allergy medicine, eye drops, tissues, menstrual products, and in rare cases, they will have disposable underwear in case of accidents.
Other amenities that may be provided by a restroom attendant are condoms, mouthwash, floss, a small first aid kit, and cotton swabs.
Another aspect of the restroom attendants' job is keeping lines under control if exceptionally busy.
Needless to say, their job is not easy, and it is not one where they are often met with respect and kindness. A restroom attendant is possibly one of the most overlooked people you could be tipping. They provide some of the most personal services available, and it is often humbling work.
Consider tipping your restroom attendant $2-$3 dollars. If you ask them for help with anything or use any of the extra amenities, be sure to tip more.
How Much to Tip Your Tour Guide in Las Vegas
Las Vegas tour guides are a gift to all who wish to learn more about the area they are visiting. You can find them in specific venues for tours of the place, shouting into a megaphone on top of a tour bus, or even walking about the city with a line of eager tourists in tow.
Your Las Vegas tour guide is often the determining factor in whether you had an enjoyable time or not on your tour. A good tour guide works overtime to answer your question, point out interesting facts and details, and making sure you remain comfortable.
Tour guides are sometimes forgotten when tipping. If they work for a government entity such as a national park, you don't need to tip them. A majority cannot accept tips, and others have a gratuity already added to their bills. If you aren't sure about your tour guide's affiliation, simply ask them. The gesture itself can be rewarding for them, and they will appreciate the thought.
You should tip your Las Vegas tour guide between 10% and 20% of your total bill when you pay for the tour. Consider adding more if they went out of their way to make the tour more enjoyable, helped you take pictures, or were overall exemplary.
(Check out some of the best tours Las Vegas has to offer. You'll be amazed at the variety).
How Much to Tip the Concierge in Las Vegas
A concierge is, to put it simply, your Las Vegas entertainment guru. They are the people that go above and beyond for their guests to make sure they have the trip of a lifetime.
A concierge will set up tours for guests. If you want to learn more about a particular venue or are looking for suggestions for you to explore in Las Vegas, trust your concierge to set you up with the best options available in your budget.
They will find you the best tickets. Whether you are looking for Dolly Parton impersonators, an Elvis tribute, or a live performance from your favorite band, the concierge will find the best tickets available in the budget you give them.
They can help you find the perfect restaurant. If you are craving something specific or just don't know what to pick with the wealth of options around you, the concierge is your best option. They can guide you through the options and give suggestions based on the wealth of feedback they've received about the various Vegas restaurants. They are better than a gazette guide.
Your concierge can set you up at other businesses. This means they can handle reservations, get you hooked up with VIP experiences, have private poker tables ready at an accommodating casino, get a tab billed to your room's credit card at participating local clubs, and even have a driver on standby should you require transportation on the fly.
They will guide you in the ways of Vegas. If you have never been to Las Vegas, you may be in for a shock. Your concierge can help you find the safest areas to explore, the best locations for tourists, and even explain the dos and don'ts of the city. If you have a question regarding behavior and etiquette, absolutely check with them first.
Possibly the most important thing they offer is discretion. Your concierge isn't going to gossip about your requests or unusual needs, especially if you tip them well. At the very least, they will wait until you've headed home.
Typically, you should tip your concierge for a minimum of $5 when they help you with quick services. You should increase the tip depending on the time and effort involved in making your requests happen. If your request is expensive or hard to accomplish, increase their tip, as well. If your concierge gets you tickets to a sold-out Vegas show, give them $20 and let them know how appreciated they are.
How Much to Tip Waiters and Waitress in Las Vegas
A waiter or waitress is someone who very likely makes all their money from tips. Notoriously, waitresses are paid only a few dollars per hour and must split the tips they receive with other wait staff during their shift. For someone who handles diner's dirty plates, bad attitudes, impatience, and the looks of disappointment when they tell you they are out of something you ordered, they are not given enough credit.
When you are paying your bill, consider the service you've received. Was your cup empty too long? Did they write down your order right? Were they decent to interact with? If they were, consider tipping your waitress 15% to 20% of your total bill. If they went above and beyond, gave your child extra attention as they talked their ear off, or didn't charge you for the drink you barely touched, then consider a higher tip.
How Much to Tip Your Bartender or Cocktail Waitress in Las Vegas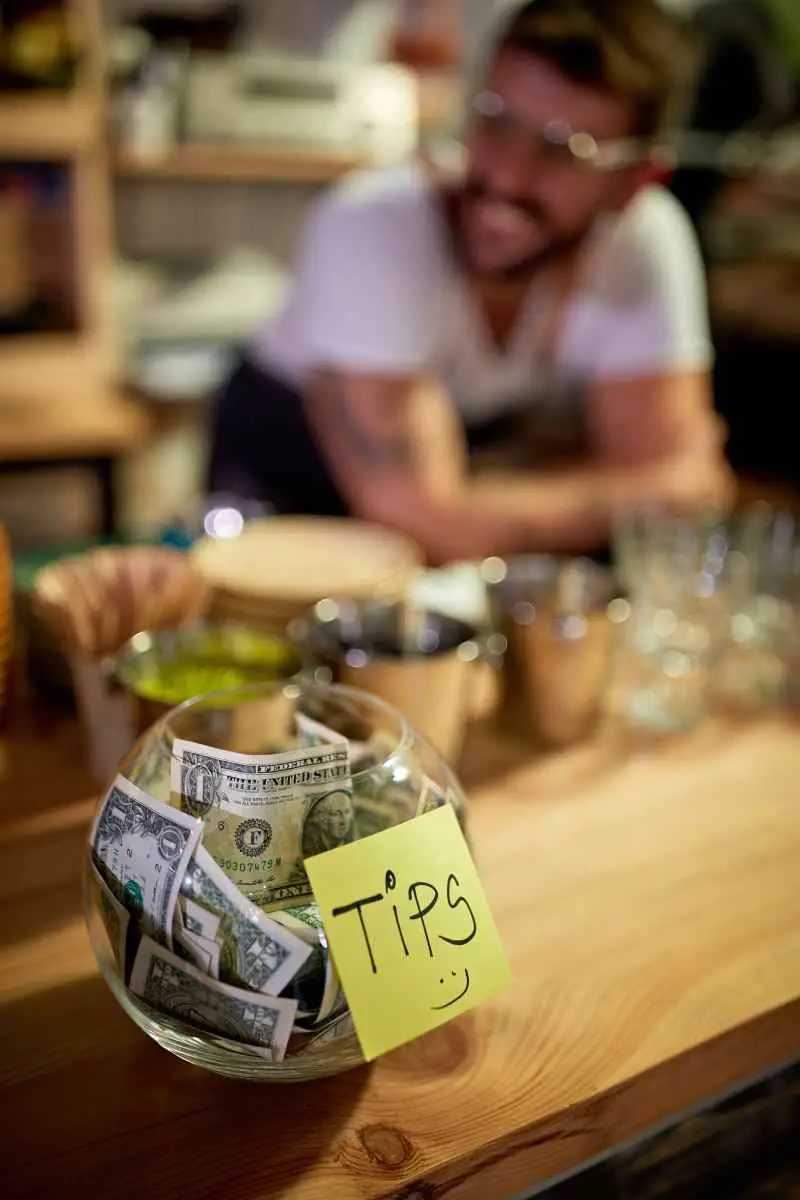 Bartenders and cocktail waitresses at busy Las Vegas bars or clubs are nearly always paid solely on tips. Sometimes they receive a flat rate per night they work, but only high-end venues pay them enough to be considered a fair wage. Rarely will a bartender or cocktail waitress receive a regular wage.
Bartenders are often considered the therapists of Vegas nightlife because they listen to the patrons sitting on the barstool as they drown their sorrows. They are also kind enough to keep filling their glasses and taking their money.
Part of a bartender's skill is knowing when someone has had enough to drink, as well. They will even call cabs and try to stop anyone from driving while intoxicated.
When you tip your bartender or cocktail waitress in Las Vegas, you should give them $1-$2 every time you order or tally it up when you pay your tab. If you tip them with each drink, you may notice your service improves. Cocktail waitresses and bartenders are more inclined to quickly serve tipping customers and listen more intently as you dish your latest of life's ups and downs.
(Find out if the bars ever close in Las Vegas in our article here).
How Much to Tip a Bellman in Las Vegas
A bellman is an underappreciated position, as you see them most often at the beginning and end of your trip to Las Vegas. However, they can go above and beyond for you at an exemplary hotel.
A Bellman can carry your luggage. While this is the most well-known fact about their job description, it is often the most helpful. Your vacation to Las Vegas should be relaxing, and they are there to take some of the most difficult parts off of your hands.
They can help you unpack. If you have garment bags, they will hang them up and may ask if there are anything other items you'd like them to put away. If you have a pet, it is likely they will offer their services for getting them out of their carrier and laying out their food and water dishes. Don't be surprised if they also point out the closest exit path for your pet to do their business.
They will explain the room amenities. They will point out the safe and explain how it works, they will show you how to work any media equipment like the TV, they will explain where to put your towels should you want them replaced by housekeeping, and they will also guide you through ordering room service or exploring the minibar.
When tipping your Las Vegas bellman, consider all they have done for you. A typical tip consists of $1-$2 per bag, paid as they help you with them. If you have more than a handful of baggage, many garment bags, a pet, or your luggage is particularly heavy, consider adding an extra dollar per bag.
(If you need somewhere to store your luggage while you're in town, check out our article about luggage storage services in Las Vegas)
How Much to Tip VIP Hosts in Las Vegas
These are the people that make your Las Vegas VIP experiences so memorable. They will set up all accommodations for you, making sure that everything is how it should be. If a need should arise, they are who you will talk to.
It is a VIP Host's goal to make sure your needs are met within the appropriate guidelines. Some VIP hosts have the liberty to offer patrons more for extra costs, as well.
When you are considering a tip for a Las Vegas host, make sure that gratuity wasn't included when you purchased the VIP experience. Some places will include it as a point of hassle-free enjoyment for their customers, so they don't have to worry about not forgetting a tip.
However, if your host doesn't meet your expectations or falls short of their duties, don't be afraid to speak to management and ask for a new host or for a reduced bill. Otherwise, consider tipping your host 10%-15% of your total bill.
How Much to Tip the Taxi, Uber, Limo, or Shuttle Driver in Las Vegas
Las Vegas transportation drivers are the people who get you from point A to point B. This can be a taxi driver, limo, bus, or any other type of paid driver. Some have flat rates, while others are calculated based on travel time and distance.
There are things you should consider before tipping your driver in Las Vegas, though.
Did they take a longer route unnecessarily in order to raise your fee?
Were they rude or otherwise unpleasant?
Did they drive safely without concerning behavior?
Did they pick you up and drop you off at the times requested, within reason?
Was the vehicle in reasonable shape as far as cleanliness and accessibility are concerned?
If you are happy with your service, consider a 10% tip when you pay your fee or when you are departing the vehicle. If your service was bad or they purposely took a route to up your fee (this used to sometimes be a problem with taxi drivers in Las Vegas), call their company and dispute the fee.
If you need to go this route, make sure you get the vehicle number attached to it. Also, do not tip your driver if they were rude, unsafe, or otherwise unpleasant.
How Much to Tip for Room Service in Las Vegas
Room service in Las Vegas and elsewhere is notoriously over-priced. Before you tip your room service waiter, ask if part of the price includes gratuity or service fees. Sometimes hotels will include the tips in the total price to ensure their hotel staff are paid well, given their previous experiences with guests who don't bother to tip.
When you choose to tip room service, consider tipping around $2-$3 per meal when they have served you. If you plan to order regularly, consider tipping them a dollar or two more so your room gets an excellent reputation for tipping well. In Las Vegas or anywhere else, for that matter, this may entice faster, better service for future meals.
How Much to Tip Housekeeping / Maids in Las Vegas
Maids or housekeeping staff are the ones who come in to clean up your room each day. Whether you realize it or not, having a freshly made bed and your room magically cleaned while you're out is one of the things that make vacations so special.
Believe me when I say that the housekeeping staff in Las Vegas has to deal with a lot.
What you choose to tip for your maid service in Las Vegas should depend on how much work you have created for them. Consider tipping $2-$3 per day if you're a neat, conscientious guest. If you're a slob or have just thrown a party in your room, you'll want to increase that amount considerably.
Tipping in Las Vegas
When you're visiting Las Vegas, realize that you'll come in contact with a wealth of people who wish to serve you. If you take part in that service and you receive good assistance, consider showing your appreciation with a tip if it's appropriate and allowed.
If you aren't sure if tips are welcome, simply ask the person you wish to tip. Even if they can't accept it, they will appreciate the gesture. And there's never anything wrong with making someone's day, is there?
Related Question:
How much spending money should you bring to Las Vegas? Read our article here to find out how much money you'll want to bring with you to Vegas.