How Much To Tip Your Limo Driver in Vegas (Explained)
If you've decided to hire a limo driver to take you around Las Vegas, you may be wondering how much gratuity you should give? Is there a specific tip amount or percentage to give a limo driver in Vegas, or is it based on the level of service?
If you are a single passenger in Vegas, you should tip your limo driver 10% to 20% of the pre-tax amount. If renting a stretch limousine, the minimum should be higher than 15%. Finally, if you are sharing the limo with several companions, the tip amount should not be lower than $5 per person.
Below is a detailed explanation of tipping your limo driver in Las Vegas, so let's get started.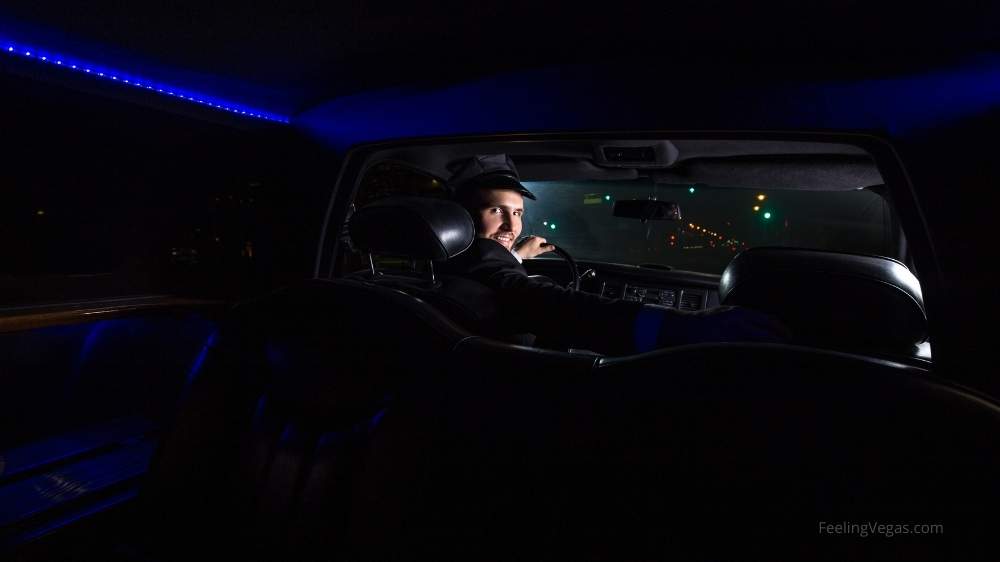 (This article may contain affiliate links, which means we might earn a small commission if you click and make a purchase. Thank you!)
Tipping Your Las Vegas Limo Driver
Limo drivers, as with other employees in Sin City, depend on the generosity of their clients.
After all, Las Vegas limo drivers only make about $16 an hour. This makes for an annual average of $33,390, which is lower than the national average of $39,250. Note that the figure is the median, for some limo drivers make as low as $18,430 yearly.
As such, it's good for limousine passengers to tip 10% to 20% of the pre-tax amount.
For a stretch limousine, however, the minimum amount should be 15%. For example, if you've solo rented a large limousine that costs $85 per hour, you'll want to give a tip amounting to at least $12.75 for an hour's worth of driver and limousine service.
If you share the limo with other passengers, an amount not lower than $5 per person is recommended.
So if there are four of you and you give $5 each, you'll end up with $20, which goes beyond the customary 10% to 20%. Of course, the longer the service is, the bigger your tip should be. If you're renting the limo for several hours, it's best to give a 20% tip instead of the 10% one.
When and How To Tip Your Las Vegas Limo Driver
Unlike other services, it's best to give your limo driver a tip once the service has started.
That said, you can always give the tip after the service, but it's up to you. When handing the tip, subtly insert the concealed roll of bills into your chauffeur's hand when they open the door for you.
Whenever you decide to offer a tip, you'll want to make sure that you have enough cash on hand. The last thing you'll want to do is get to the end of the night and be flat broke when it's time to give your driver a tip.
That said, there are limo companies that may add the tip in automatically as part of the total bill. If this is the case, then you don't have to tip any further – unless you want to.
Tip: If you do find yourself short on cash, you can ask for your driver's Venmo or PayPal Account. This option often comes in handy if you're splitting the tip with family or friends.
RELATED: The Ultimate Las Vegas Tipping Guide – Find out who, what, when, and how much to tip in Las Vegas.
Considerations for Tipping Your Vegas Limo Driver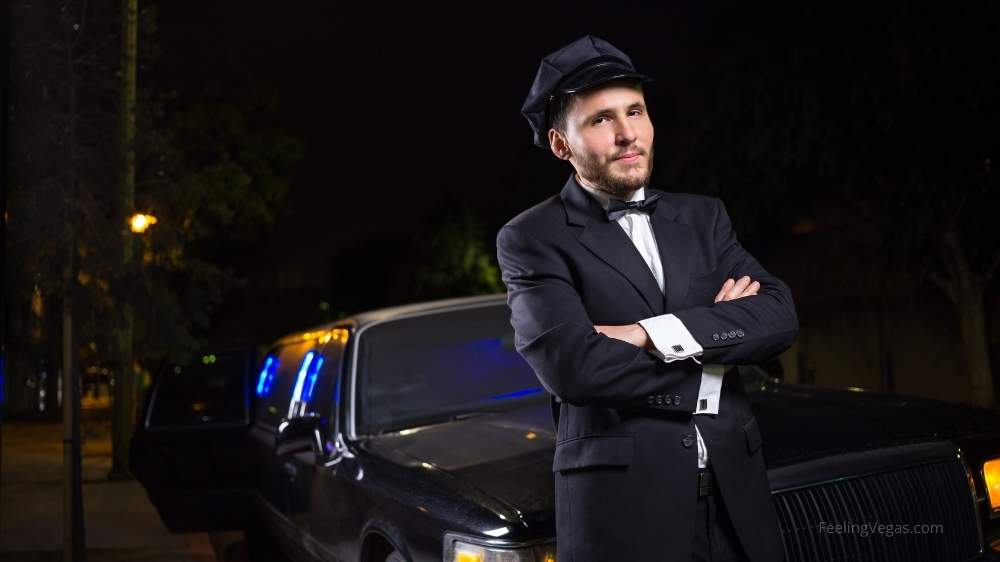 Tipping is a sign of respect. It helps you get a "better" experience, as you want to make the most out of your Las Vegas trip, after all. As mentioned, a 10% to 20% tip is ideal for your Vegas limo driver.
However, you may want to adjust it according to the following factors.
Hourly vs. Fixed Rate Service
The name says it all. Hourly wage drivers are paid for the length of their service, while fixed-rate drivers get a set amount of pay for a specific period of time. Depending on their wage, an hourly driver may be paid more because their salary depends on the limo ride duration.
Fixed-rate drivers, on the other hand, will get a preset salary. They might end up earning more for less work if the client did not max out the service, such as if you rented the limo for four hours but ended up using only three.
If you have a fixed-rate driver, then make sure to check the bill before giving a tip. More often than not, they have incorporated the tip already.
This practice often comes in handy in places such as Las Vegas, where passengers are drinking and tend to lose focus towards the end of the night. This practice ensures that the driver is properly compensated.
Passenger Number, Etiquette, and Car Size
The more unruly the passengers, or the bigger the car is, the higher your tip should be. In other words, there's a lot more to take care of and clean up for afterward.
Consider this: Large groups in Las Vegas limos are often celebrating special occasions (i.e., such as birthday, bachelor, and bachelorette parties, etc.) and tend to get a bit rambunctious, plus there are a lot more people to look after. In addition, many of them will be intoxicated. It is Vegas, after all!
Passengers can get sick and do some other questionable things in the back of a limo that may be difficult to clean. The same thought applies to a bigger luxury vehicle such as a stretch limo, as there's more space that needs tidying up.
Sanitizing the limo is crucial nowadays, and the more effort required for the driver to clean up may necessitate increasing the size of the tip.
Off-the-Clock Services
A limo driver is technically getting paid while driving you around, but there's a bit more to the job than just that. A driver spends time off the clock both before and after the service they provide to you to prepare and clean up.
In addition, if you're hiring a limo driver to shuttle you to an event, then they will be spending a lot of their time just waiting around. You may want to add more to their tip for both of these activities.
Just like your car, it's nice to see your limo clean and fully prepared when you arrive. Likewise, it's nice to have the limo driver handle your heavy bags.
These additional services are things that the driver isn't directly being paid for. In other words, make sure to consider these extra services when giving a tip.
RELATED: Looking for a limo from the Las Vegas Airport to the Strip? Find out how much an airport limo costs in Vegas.
Best Places to Go in Your Las Vegas Limo
Here are a few places in Las Vegas that you may want to visit by limousine for an amazing experience:
Las Vegas Strip (Las Vegas Boulevard)
Downtown Las Vegas (including Fremont Street)
To and from Harry Reid International Airport (formerly McCarran Airport)
Everywhere you drive in Vegas is a visual experience, and the best way to enjoy it is with a car service and professional driver, so you can see the sights with a drink in your hand!
Final Thoughts
When it comes to tipping your Vegas limo driver, 10% to 20% of the limousine service amount should suffice. However, you should take a moment to think about the services your limousine driver provided for you and tip accordingly.
Personally, I'm a big proponent of tipping highly if the driver provides exceptional service. If your Las Vegas limo driver worked hard to accommodate your needs and show you a good time, they deserve an appropriate-sized tip.
Ultimately, however, these are just guidelines. It's always up to the limo passengers to decide how much to tip their driver.
Related Posts: