Is it Expensive to Live in Las Vegas? (Average Costs To Live)
(This article may contain affiliate links. If you click through and make a purchase, we will receive a small commission at no additional cost to you. )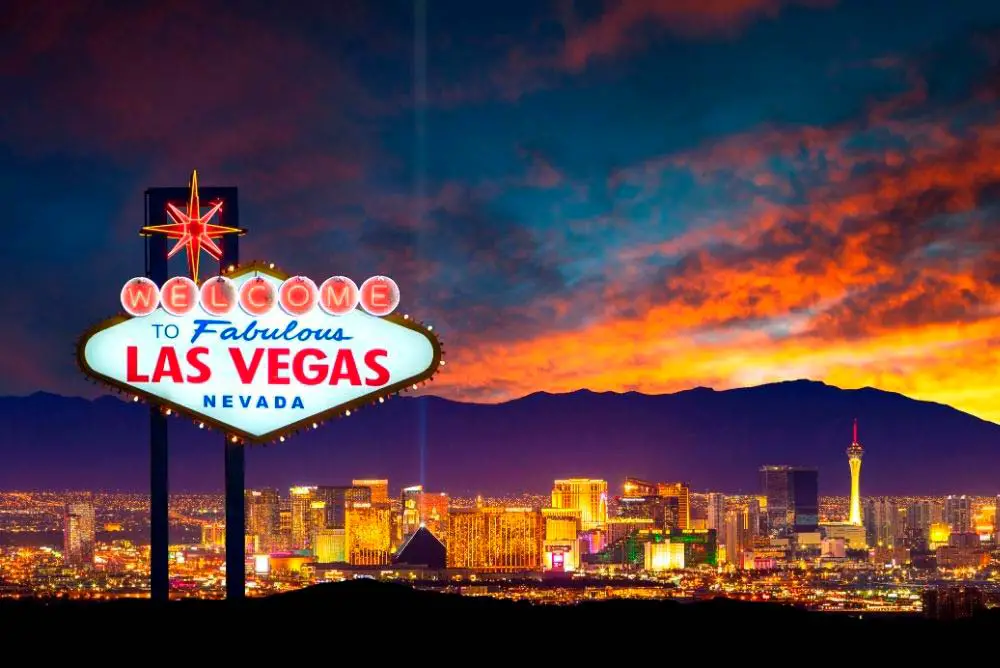 Thinking of living in Las Vegas? Today I'm going to tell you all you need to know about the overall cost of living in Las Vegas. You're going to find out whether the city's expensive or not and what you can expect in terms of housing, food, utility bills, and other necessary requirements for a good life.
Is Las Vegas an expensive place to live?
Las Vegas is an inexpensive city to live in overall. While costs on the Strip are expensive, those prices are for the tourists. Once you get away from the touristy areas, the cost of goods, services, and housing is far less expensive. Las Vegas has a lower cost of living than many other large cities in the United States.
Las Vegas is one of the most popular tourist destinations in the world, but most visitors come to town for a few days, have fun, then leave. They aren't even really aware of the fact that there's a whole city full of people living outside the tourist areas! While tourists find it hard to believe that anyone actually lives in Las Vegas, some of us actually choose to live here and absolutely love it!
So, keep reading to find out whether you'll have a blast or a hard time when it comes to the costs of living in Las Vegas.
* Update: The price of everything has gone up in Las Vegas and everywhere else lately. Many things cost 20-25% more than they did just a few months ago, and Las Vegas is not as inexpensive as it was, but then again, neither is anywhere else. I've tried to take that into account in the prices I've quoted in this article.
Average Cost of Living in Las Vegas
When discussing whether Vegas is expensive to live in or not, we have to take several factors into consideration. The overall value is based on the costs of housing, food, healthcare, utilities, transportation, entertainment, and other miscellaneous necessities whose costs you'll need to cover.
In order to give you a good perspective on the actual living expenses, we're going to compare Las Vegas with the national and state averages for each of the above mentioned categories and, of course, overall. That way, you'll get to see just how Vegas compares to other places and can put things into perspective.
On an individual basis, some things cost more and some things less in Las Vegas than the national average, but keep in mind it's the overall average that we need to concern ourselves with.
Cost of Housing in Las Vegas
When it comes to housing, the median cost of a house in Las Vegas is around $412,029 (median housing prices in Las Vegas have started to come down a little from a recent high of about $430K). This is slightly lower than the Nevada state average ($433,100) but is more expensive than the national average of around $357,319 (source).
| Las Vegas | Nevada | United States |
| --- | --- | --- |
| $412,029 | $433,100 | $357,319 |
Median house prices for Las Vegas, Nevada, and the U.S.
An issue with housing in Vegas is that the prices vary a lot, even within neighborhoods, meaning that you have to be ready sometimes for big price differences, even between two houses next to each other. And since we're talking averages, different areas of town can, of course, have very different home prices.
Average Rents in Las Vegas
If you plan on renting a home or apartment rather than buying, the average prices in Las Vegas range from $1,075 (a studio apartment) to over $2,400 (four-bedroom apartment). The rent is higher than the state average (a solid $400+ difference).
Also, prices have gone up so much in the U.S. over the last year that rents in Vegas are now lower than the national average. You can check this table out as a reference:
| Bedroom Size | Las Vegas | Nevada | United States |
| --- | --- | --- | --- |
| Studio | $1,075 | $707 | $1,544 |
| 1 Bedroom | $1,299 | $824 | $1,738 |
| 2 Bedroom | $1,535 | $1,058 | $2,104 |
| 3 Bedroom | $1,984 | $1,504 | – |
| 4 Bedroom | $2,405 | $1,802 | – |
Average Rent by Number of Bedrooms in Las Vegas (source1, source2, source3)
If you're planning to look for an apartment, the average rent in Las Vegas is about $1,487 per month for a one- or two-bedroom apartment. More luxurious places in town can cost well over $3,000+ per month, but if you have that kind of money then you're probably not even reading this article 🙂
As for the cheapest options, there are places you can rent for less than $800 per month, but the only thing I can say about such places is – good luck with that! Those aren't likely to be places you'd want to live as they're generally found in pretty sketchy areas, safety-wise.
You have to live somewhere, and the cost of housing in Las Vegas is not something that's really in your control. You can only choose to live in a more or less expensive place within the range of prices available.
Cost of Food in Vegas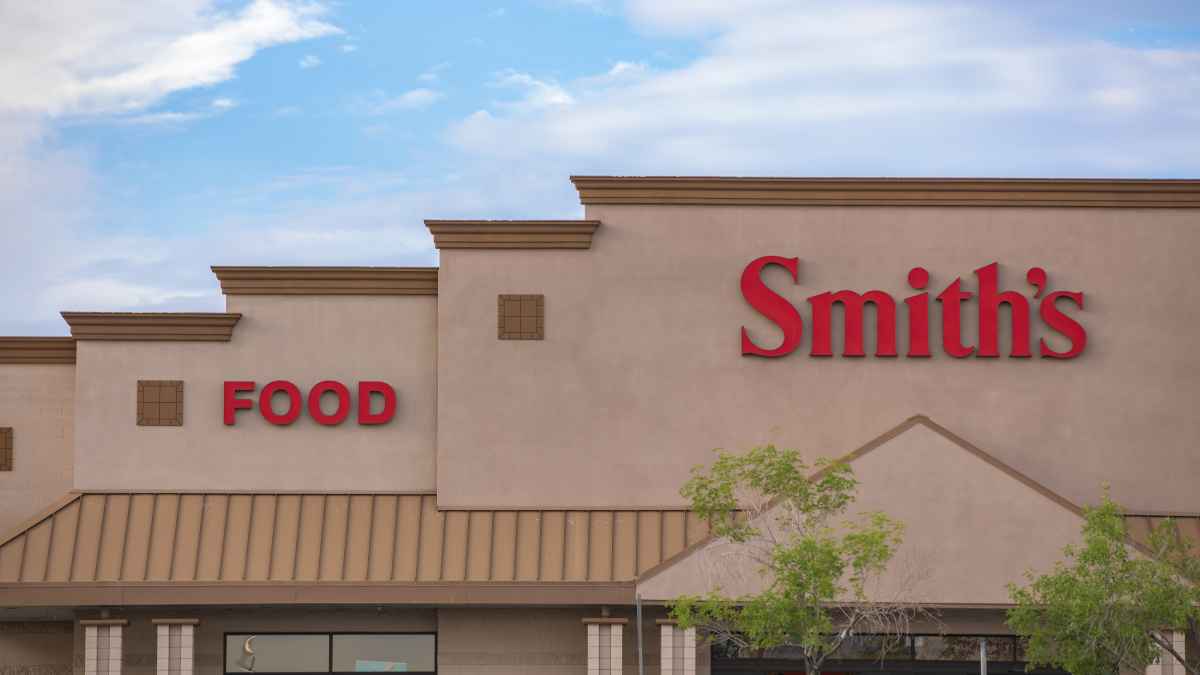 The cost of food in Las Vegas is generally a tad higher than both the national and the state averages (they are very similar, however), with the most expensive element being restaurant food, which is more expensive in Las Vegas due to the city hosting a lot of famous franchises and luxurious places to eat.
These high-end restaurants are what drive up the averages in Las Vegas. By avoiding the fancy restaurants catering to tourists, you can avoid overpaying for a meal. Fast food joints are priced the same as everywhere else.
So, if you remove the high-end restaurants from the mix, I think you'll find the cost of food in Las Vegas to be quite reasonable overall, and it would probably fall below the national average.
Wendy and I have found the cost of groceries to be pretty reasonable overall as well (although prices have been wildly variable over the last year). Currently, a gallon of milk costs $3.71, and you can get bananas for .52 cents a pound. A loaf of bread costs $3.46, and $4.48 can buy you a pound of boneless, skinless chicken breasts.
Not counting restaurants, we average around $500 a month in groceries for the two of us, but we're pretty frugal. A single person would most likely spend $250+ monthly at the grocery store.
Las Vegas Healthcare Costs
Healthcare is, interestingly enough, significantly cheaper than in the rest of the country and is on par with the state average. Nevada has a cheaper healthcare system than the rest of the country, and I'm not sure exactly why that is. All I know is that when we moved to Las Vegas from Washington State, our healthcare rates dropped significantly.
According to the eHealth Insurance website, residents of Nevada should expect to pay $475 in average monthly premiums before any subsidies. Of course, this varies quite a bit based on your age and health.
Transportation Cost and Auto Insurance in Vegas
The one area where Las Vegas really stands out are transportation costs, which are much higher than both the state (c. 15%) and the national (c. 30%) average.
Regular gas in Vegas costs around $3.90 per gallon, which is higher than the national average of $3.30. Gas prices are higher here because of Las Vegas's landlocked nature and reliance on California for fuel distribution, it's definitely higher than some other places (at least it's way less than California gas). But it's not just gas prices that drive up transportation costs in Vegas.
Auto insurance premiums are extremely high – double the rest of the country – and will rarely go under $120 per month per person.
This was something that really surprised me when we first moved here but isn't so surprising to me after living here for several years. Las Vegas is a 24/7 town filled with a large number of tourists and some of the worst drivers (locals) I've ever seen. It's no wonder auto insurance rates are sky-high!
If you want to know more about what it's like to drive in Las Vegas, see my article entitled: Driving in Las Vegas (What To Expect – Plus Tips!)
Average Utility Costs in Las Vegas
Utilities are surprisingly not that expensive in Las Vegas. Utilities are just a little over the national average due to the city's abundant solar energy resources. The Nevada state average is slightly below the national average, with the city of Las Vegas being just a bit over the national average when it comes to utilities.
Being located in the desert, Las Vegas has the "benefit" of having both extremely hot summers, as well as a couple of pretty cold months in the winter, which is why you'll want to make sure you have a good cooling and heating system wherever you choose to live.
The utilities in Vegas are somewhere around the national average (just a bit more expensive), so the average electric bill is going to be around $238 per month on average, which isn't all that expensive considering that air conditioning is constantly running throughout the summer (source).
I show you my Las Vegas electricity bills here so you can see just how much an electric bill costs in Las Vegas throughout the year.
| | | | |
| --- | --- | --- | --- |
| COST OF LIVING | Las Vegas | Nevada | USA |
|   Grocery | 102.3 | 100.3 | 100 |
|   Health | 92.3 | 92.4 | 100 |
|   Housing | 118.2 | 127.5 | 100 |
|   Median Home Cost | $412,029 | $433,100 | $357,319 |
|   Utilities | 102.6 | 97.2 | 100 |
|   Transportation | 128.5 | 116.7 | 100 |
|   Miscellaneous | 103.6 | 99 | 100 |
|   Overall | 111.6 | 110.5 | 100 |
Cost of Living in Las Vegas Compared to the State of Nevada and the United States as a whole. 100 equals the national average (source)
To summarize, the cost of living in both Nevada and Las Vegas is around 10% more expensive than the U.S. average, but the general living costs are still quite low when compared to other major cities, like New York or Los Angeles.
Cost of Living in Las Vegas by Group
So, is it affordable to live in Las Vegas? Let's see the general numbers for different groups of people.
Students – As a student, you'll probably need around $1,500 per month if you want a decent place to live and a relatively comfortable life with enough food and entertainment money to go around. Of course, this means that you'll have to find roommates (probably several) and divide your expenses, but it's possible.
Working Professionals – If you're a working professional, the minimum wage you'll need for a normal life is around $3,000 per month ($36,000 per year), but that means you're going to have to live on a tight budget. If you want to lead a comfortable life and have some extra money for your needs, you'll be needing a yearly income of at least $50,000.
Moving to Las Vegas Unemployed – If you're an unemployed, job-seeking individual, then we're sorry to say, Vegas is really not the place you should move to until you have a job lined up. This is why we suggest you find a job first and then come to Vegas. For information and ideas on finding a job in Las Vegas, see our article: Is it Hard to Find Work in Las Vegas? (Top Employers!)
Is it Expensive to Live in Las Vegas – Final Thoughts
Now you have a pretty good idea as to what it will cost for you to live in Las Vegas. As you can see, Las Vegas is a bit more expensive than the rest of Nevada or the average United States' cost of living, but it's still cheaper than many major cities.
And, hey, it's Las Vegas! Sure, you could probably live in a podunk town somewhere else for less, but you won't have nearly as much fun as you will living in the Entertainment Capital of the World!
Check Out These Related Articles
---
Sources:
Best Places – Las Vegas cost of living
Wikipedia – Las Vegas Valley population
Zillow – Nevada Home Prices
Zillow – Las Vegas Home Prices
Zillow – Median Home Prices in the U.S.
AAA – Gas Prices