How to Move From Hawaii to Las Vegas **Complete Guide!**
Everybody knows that Hawaii is a beach lover's dream, but sometimes an island paradise can grow old if you've called it home for a long time. Moving from Hawaii to Las Vegas is a major transition in terms of environment, things to do, and cost-of-living.
Hawaii and Las Vegas, Nevada have a similar vibe of relaxation and lush resort surroundings catering to luxury vacations; but, there are several differences to explore when learning how to move from Hawaii to Las Vegas. 
To move from Hawaii to Las Vegas, research the cost-of-living comparisons to ensure Las Vegas suits your budget. Plan to adjust to the stark differences in climate between Hawaiian humidity and the dry conditions in Las Vegas. Research employment opportunities and find a place to live before arriving. 
Hawaii and Las Vegas are similar in the fact that they are both tourism-based economies centered around resorts and leisure travel. In fact, Las Vegas currently has a large Hawaiian population due to the massive migration of Hawaiians to Las Vegas in the late-1990s and 2000s.
So many Hawaiians have moved here that Las Vegas is often affectionately referred to as the "9th island" of Hawaii.
Thousands of former Hawaiians now call Las Vegas home due to a cheaper cost-of-living, better employment opportunities, affordable real estate, and lower rental rates.
Read on to find out how to go about planning a move from the Hawaiian Islands to Las Vegas.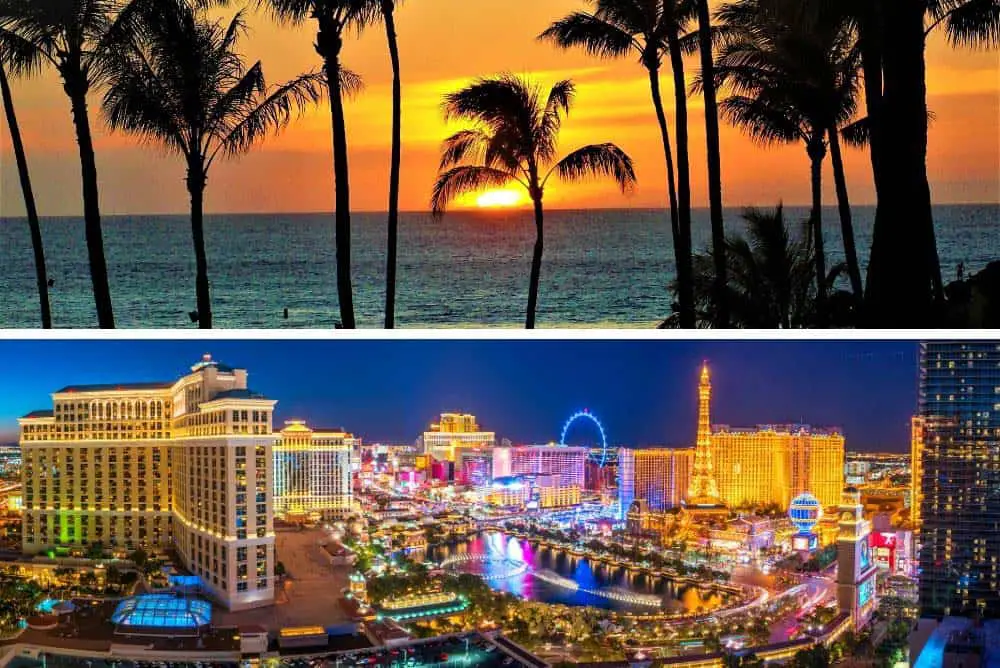 Research Cost of Living: Hawaii vs Las Vegas
Only you know exactly what your budget can handle, but this step is important to get a full grasp of how expenses in Las Vegas compare to those in Hawaii. Hawaii is well known to be an expensive place to live; food products and many consumer goods have to be shipped to the state, which drives up costs even further. 
Las Vegas is a consumer's paradise in comparison. City officials strive to make Vegas as affordable as possible while still maintaining high-quality standards. According to Neighborhood Scout, Hawaii claims the highest cost of living of any state in America, and this includes costs related to food, utilities, owning a home, renting, and transportation. 
Las Vegas, by comparison, has a relatively low cost of living, which is an important fact to consider since many people normally mistake the expensive glitz of the Las Vegas Strip as the whole of Las Vegas; in reality, the Strip only comprises roughly 4 miles of a huge city. 
Cost of Living Index in Hawaii vs Nevada Compared to U.S. National Average
| State | Index | Grocery | Housing | Utilities | Transit | Health |
| --- | --- | --- | --- | --- | --- | --- |
| Hawaii | 197.6 | 169.3 | 334.2 | 199.4 | 146.6 | 118.7 |
| Nevada | 108.8 | 108 | 115.6 | 91.9 | 120.4 | 106.5 |
| U.S. | 100 | 100 | 100 | 100 | 100 | 100 |
source
Las Vegas is much more accessible to a wide range of economic backgrounds and interests, which is why rental rates and even housing prices run the gamut from affordable to insanely expensive.
You can get the best of both worlds in Sin City, whereas Hawaii is expensive and exclusive across the state.  
In summary, the cost of living in Las Vegas is nowhere near as expensive as living in Hawaii, which will be a welcome relief if you will be living on a budget. If a budget is no obstacle for you, you will find that Las Vegas is just as much of a paradise as Hawaii. 
If this is appealing, your next step will be to find and secure a job before you arrive in Las Vegas. 
Find Employment in Las Vegas
You'll likely find this step to be much easier than what is normally experienced in Hawaii– a state that has long been known as a difficult place to obtain employment. 
Las Vegas sometimes gets a reputation as having only tourism-based jobs when it comes to available employment. This is partly true in the fact that you will likely never have an issue breaking into the service industry in this town.
There are, however, numerous sectors of the workforce that are not as directly related to tourism. While Las Vegas is a tourist haven, there is always a strong need for financial and management positions to oversee the city's never-ending streams of revenue.
Additionally, jobs in the medical, education, arts, entertainment, and retail sectors are also available–this is after all one of the largest and most popular cities in the Western United States. Working in the resorts and casinos does occupy a large part of the Las Vegas workforce, but never feel that these are the only opportunities available.
Explore the Las Vegas Real Estate Market
Will you be purchasing a home or renting? Either way, Las Vegas does not lack in either option. A low cost of living naturally translates to a varied real estate market in Las Vegas. The astronomic prices that are the norm in Hawaii can also be found in Vegas, yet there is definitely more variety for any type of budget than what is found in Hawaii. 
According to RedFin, the average price of a home in Las Vegas runs roughly $290,000. This is much lower than the average price in Hawaii of $540,000. 
Similarly, rental rates are also more affordable in Las Vegas. A standard, one-bedroom apartment in Las Vegas will cost around $1,003.00 per month, with fluctuations based on where you decide to rent within the city. The Hawaii average for a one-bedroom is roughly $1,390.00 per month, and the rates go up from there. 
Zillow is a great source to start getting an idea about the prices and locations of apartments to rent throughout the Las Vegas Valley.
Once you have settled on your place to live, the next step is to arrange the shipment of your belongings. 
Ship Your Belongings From Hawaii
When it comes to moving all of your stuff from Hawaii, the only two options are by sea or air. Since the cost associated with this monumental task can naturally be high, it's important to find a reliable and well-trusted moving company to fulfill this step. 
Royal Hawaiian Movers specializes in transporting items of all shapes, sizes, and quantities to any destination within the continental United States. 
You can get easily get a quote from most moving companies on their website. Definitely get quotes from multiple movers before making your decision.
No matter which company you choose to transport your belongings, make sure that the company will handle your belongings with care and safety; it's not every day that you have to move large amounts of furniture and household goods across the Pacific Ocean so choose your company wisely.
Once you have your stuff set up in your new home, it is time to adjust and explore all that Las Vegas has to offer.
Become Acquainted With Las Vegas
If you compare Hawaii and Las Vegas on a surface level, where surroundings, geography, and culture are the main focal points, the two locations couldn't be more different. 
Hawaii is tropical, surrounded by ocean, warm and humid. Las Vegas is sunny, surrounded by desert, warm and dry. If you have been living in Hawaii for a long period of time, allow yourself to adjust accordingly to the lack of moisture.
Stock up on lotion, and you may want to invest in a humidifier because Las Vegas is very dry. You will get used to it, but coming from an island atmosphere to a desert atmosphere is going to take some getting used to. 
You will find that since Las Vegas is a huge tourist destination just like Hawaii, the culture is very welcoming, and don't be surprised to meet a lot of Hawaii transplants as you adjust to becoming a Las Vegas local.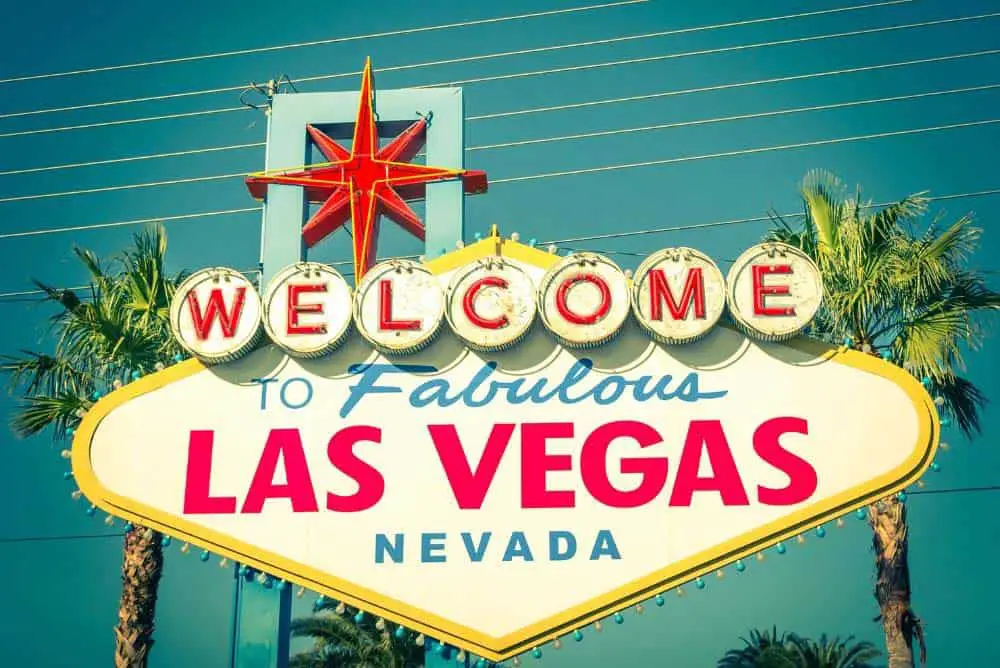 I think you'll find Las Vegas a fun place to live! With non-stop entertainment and plenty of discounts available for locals, you can find something entertaining to do anytime of the day or night.
Related Reading: Why Las Vegas is Called Hawaii's Ninth Island (Aloha Sin City!)
Conclusion
Apart from moving your belongings across the ocean and adjusting to a new job and surroundings, moving to Las Vegas from Hawaii is a fairly easy transition.
You will not have to worry about the high costs that come with living in Hawaii when you move here; even though Las Vegas has a wealthy and luxurious reputation, the Las Vegas metropolitan area can accommodate almost every budget and lifestyle. 
If you start missing the beach once you're here, check out Mandalay Bay Beach where you can get your fix of sun, sand, and water.
Related Articles:
How to Move to Las Vegas From Canada [Step-by-Step Guide] – Article here
How to Move to Las Vegas From the UK [Step-by-Step Guide] – Find out here!