Is UNLV a Party School? (What You Need to Know!)
If you're thinking about attending the University of Nevada Las Vegas (UNLV) and you're wanting a party school (or looking to avoid one) we'll tell you everything you need to know about UNLV. Having a university located in one of the worlds premerie party destinations begs the question, is UNLV a party school?
Although UNLV is located in one of the biggest party cities in the world, it does not have a reputation as a party school. While UNLV students most definitely like to party, it's not on the same level as the top party schools in the U.S. Education is the primary goal of attending this college.
In this article, we'll break down what you can expect party-wise at UNLV and share some of the top party schools in the country right now.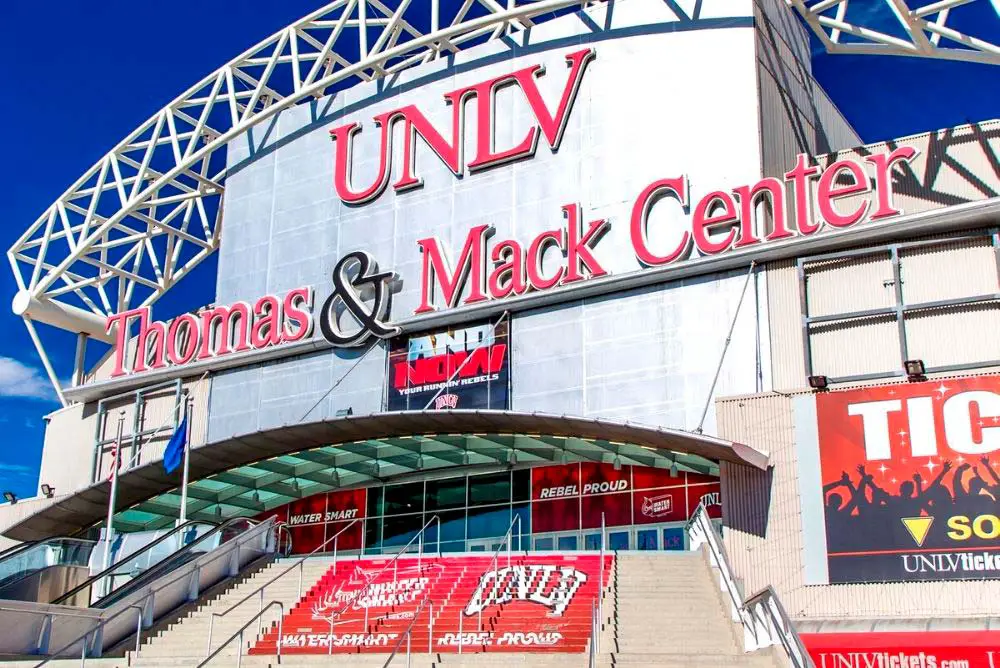 (This article may contain affiliate links, which means we might earn a small commission if you click and make a purchase. Thank you!)
UNLV Party School Rank
While the University of Nevada Las Vegas (UNLV) is located in one of the most hard-partying cities in the world, the school definitely doesn't rank as one of the top party schools in the United States.
One of the misconceptions about living in Las Vegas is that it's a non-stop party. While that may be true for out of town visitors, it's not so much true for the people living here. That includes the majority of Las Vegas college students.
Having said that, UNLV is a university, and college students like to party and have fun! Niche.com gives UNLV an "A" ranking on a scale of 'A to F' when it comes to parties, which isn't too shabby.
The university has a mixture of 25,000 full and part-time students living both on and off-campus which probably hurts the party scene a bit by breaking the students into smaller sub-groups and therefore smaller, more individualized parties or gatherings.
Also, the campus location is not in a great place to build the type of on-campus party community found at many other schools. As such, the university doesn't have that "college town" feel which is understandable since the nearby Las Vegas Strip largely overshadows that vibe.
But where there is a college or university there is a party happening somewhere. Let's find out where UNLV students go to party.
Where Do UNLV Students Party
At most colleges, parties can be found in one of three places: dorm rooms, off-campus apartments/houses, and fraternities. While UNLV has all three of these options available, when it comes to partying and having a good time, there is no better place than the Las Vegas Strip!
When I was in college in San Diego we would often head to a big house or frat party. Hundreds if not thousands of students would attend and things would get wild! But in Las Vegas, things are a bit different.
While I'm sure there are individual house and frat parties to some extent, most party situations at UNLV call for grabbing a group of friends and heading out to one of the hundreds of bars, casinos, restaurants, nightclubs, or attractions on or near the Strip.
The Strip in Las Vegas is located about five minutes away from the UNLV campus and you'll NEVER find a better UNLV party than what's happening on Las Vegas Boulevard at any given moment of the day or night.
Check out what's happening on the Las Vegas Strip right now with our LIVE streaming camera.
Is UNLV a Bad School: Stereotypes of UNLV Students
I think UNLV students deal with many of the same stereotypes as the rest of us who choose to live in Las Vegas. Some of the standard stereotypical beliefs are that UNLV must be a bad school, where the students live in casinos on the Strip, gambling and partying all the time.
This is not the case. What many visitors to Vegas don't seem to realize is that Las Vegas is a normal city once you get outside of the tourist areas. Yes, Las Vegas has a BIG reputation as the Party Capital of the World. While that's true for out of town visitors, the rest of us (UNLV students included) are just going about our business and living our lives.
The fact is that these stereotypes just don't hold up once you're away from the tourist areas.
So, no, UNLV is not a bad school!
Is UNLV a Good School?
Stereotypes aside, UNLV ranks as an above-average public college when it comes to academics and other aspects of university life.
The school gets high marks for:
Academics
Athletics
Professors
Overall Value
Safety
Diversity
Campus
Location
Student Lifestyle
Food on Campus
UNLV is known for providing a quality education at an affordable price (last reported as $7,852 for an average in-state yearly tuition). Popular majors include Business Management, Psychology, Hospitality, Tourism Management, Marketing, and Protective Services.
Overall, UNLV receives a solid 'B' ranking when all of these aspects are totaled together. Equally as important, current and previous UNLV students have been happy with their experience and education according to these reviews.
I'd say that UNLV certainly qualifies as a good school!
If you want to know more about what it's like to live in Las Vegas, check out our articles here.
Top Party Schools in the U.S.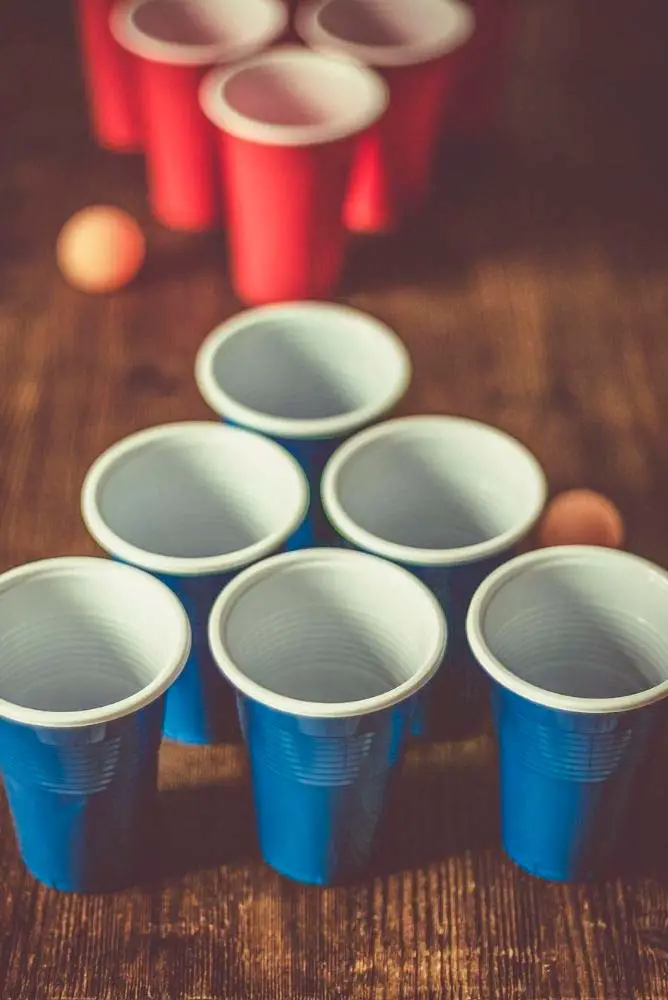 A new list of top party schools in the U.S. comes out every year. If you're concerned that UNLV isn't enough of a party school for your tastes here are the current top-ranked party schools:
Tulane University (New Orleans, Louisianan)
University of Delaware
University of Georgia
West Virginia University
University of Wisconsin
Bucknell University (Lewisburg, Pennsylvania)
Lehigh University (Bethlehm, Pennsylvania)
University of Texas (Austin, Texas)
Florida State University
University of California Santa Barbara
If partying is your primary goal in choosing a school then you might want to take a look at one of these top party campuses as UNLV most likely won't fit the bill.
Conclusion
While the University of Nevada Las Vegas may not rank as one of the top party schools in the country, it certainly does a good job of creating a balance between quality academics and plentiful party options.
UNLV is an above-average school in a lower cost of living town that has a solid reputation for learning and diverse social activities.
References:
UNLV – University of Nevada Las Vegas