Why Las Vegas is Called Hawaii's Ninth Island (Aloha Sin City!)
At first appearance, Las Vegas and Hawaii may seem like polar opposites; one is a major city located in the middle of a desert famous for its all-night party lifestyle, and the other is a relaxing series of tropical islands located in the pacific ocean. So why is Las Vegas referred to as Hawaii's ninth island?
Las Vegas is home to one of the largest populations of Hawaiians outside of Hawaii – giving it the title "Hawaii's Ninth Island." The large Hawaiian population in Las Vegas is due to some past history and promotion in Hawaii, as well as resort jobs being plentiful in both destinations.
Keep reading to find out why Las Vegas is such a popular destination for the people of Hawaii and how Sin City came to be known as the ninth island.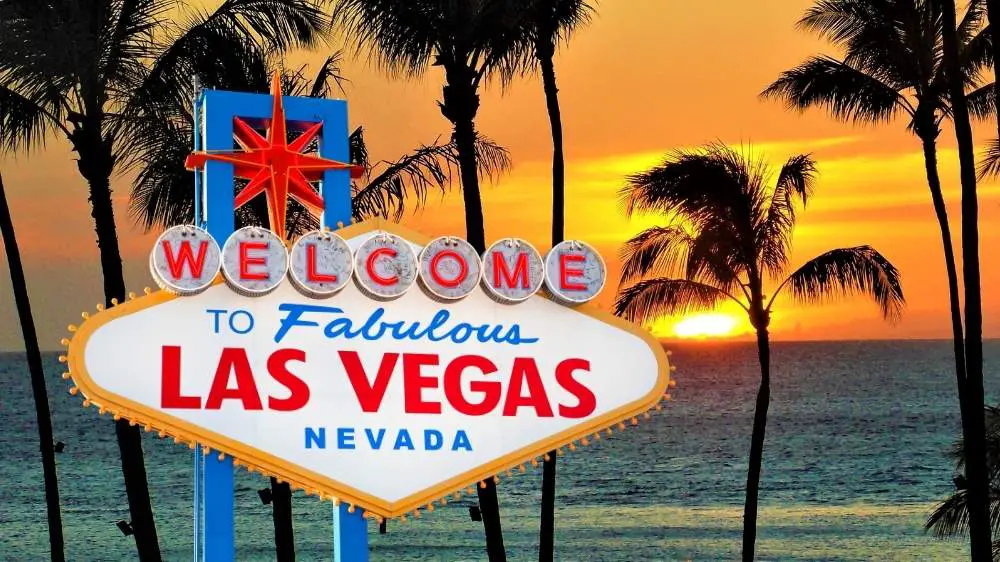 (This article may contain affiliate links, which means we might earn a small commission if you click and make a purchase. Thank you!)
Why Las Vegas Is Called The Ninth Island
Hawaii consists of eight islands – Hawaii, Niihau, Kauai, Maui, Oahu, Molokai, Kahoolawe, and Lanai. Islanders call Las Vegas the "ninth island" as an affectionate way of naming this city as an extension of their home.
And Las Vegas is happy to welcome the people of Hawaii to call their city home.
How Did Las Vegas Come To Be Known As Hawaii's Ninth Island?
The origins of this "ninth island" destination begin at The Cal – or the California Hotel & Casino in downtown Las Vegas which was opened by Sam Boyd in 1975. The entrepreneur had a dream of attracting Californians to his new hotel, but when his plan failed, he turned to the natives of his hometown.
Having spent his childhood years in Honolulu, Boyd offered perks such as free hotel rooms to entice the people of Hawaii and increase the popularity of his hotel as a Hawaiian travel destination. Boyd also promoted several gimmicks to attract the people of Hawaii.
In one stunt, he sent planes filled with Coors beer to travel agents in Hawaii to show the locals all the things they were missing out on in Vegas. Coors was considered the "it" beer at the time and not readily available in Hawaii.
His plan worked, and The California more than doubled in size, growing from 350 rooms to 800 rooms – largely filled with Hawaiian guests.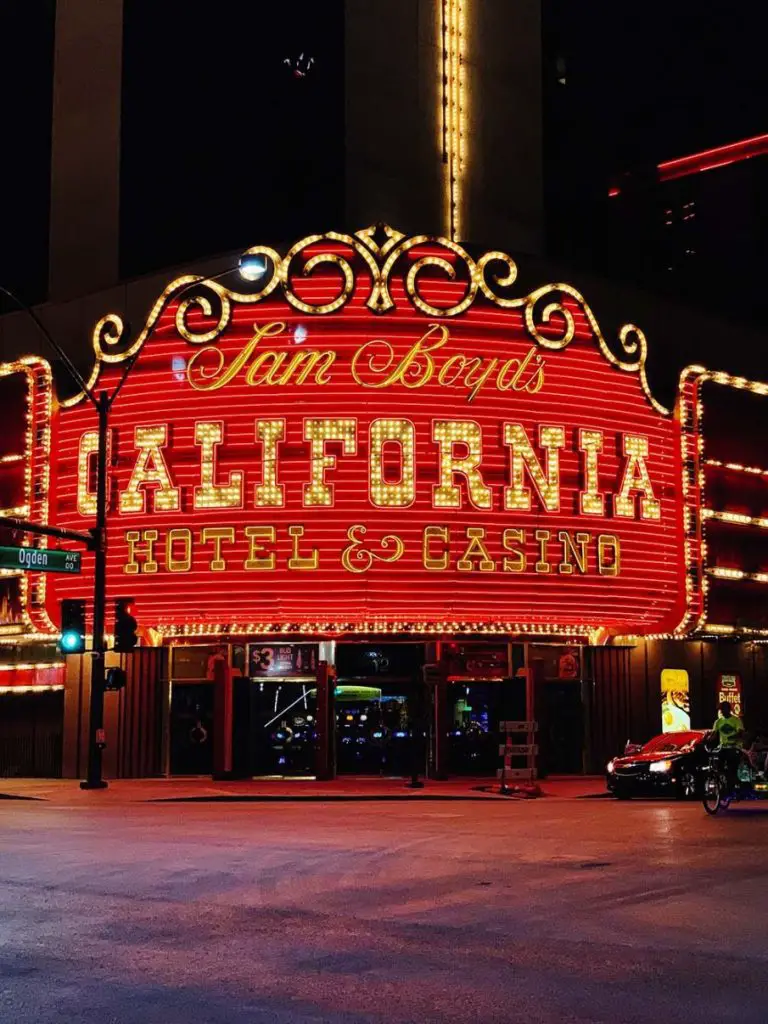 Boyd and his team built good relationships with the Hawaiian people, a connection that has stood the test of time. By listening to the needs of this island nation, he was able to create their own piece of paradise in the Mohave Desert – an influence that can still be seen throughout Las Vegas today.
With increased employment opportunities and affordable housing, Las Vegas soon became a huge draw for the people of Hawaii, both for vacation and to live.
Today, The California (check room rates here) goes the extra mile to capture the look and feel of Hawaiian culture. From the food to the decor, the Aloha vibe is everywhere, offering the perfect home away from home for Hawaiian visitors to the city.
Why Do Hawaiians Love Las Vegas?
Hawaiians first came to Las Vegas for the free attractions on offer, but they stayed thanks to the irresistible nature of this entertaining city.
Las Vegas is home to the most significant native population of Hawaiians outside of their island home, and more than 300,000 of the island's residents visit the entertainment capital of the world every year.
Thanks to the transient nature of Las Vegas, it's hard to spot the locals from the tourists, and many Hawaiians now call this place home. Thanks to the entertainment, excellent food choices, and affordable living costs, this city has plenty to love.
The people of Hawaii embrace the "Aloha spirit," or the spirit of giving and sharing. They provide a great deal of their culture to this city to share in its atmosphere.
Where Can You See Hawaiian Culture In Las Vegas?
The California isn't the only place where you'll see Hawaiin inspiration in Las Vegas. In Hawaii, ABC stores offer all the essentials you need, from suntan lotion to snack packs, and you'll find at least five of these stores in Las Vegas including one downtown on Fremont Street right in the middle of the Fremont Street Experience.
Las Vegas also offers a number of Hawaiian eateries: enjoy a barbeque special at one of several Lulu Hawaiian BBQs or some traditional Hawaiian food at the Lefty-J's Island Favorites (map). Enjoy sweet Hawaiian bread with mango cream cheese at Cinnamons or some Hawaiian favorites at Aloha Specialities.
A local magazine caters to Hawaiian culture, and several music and food festivals honor this island nation. There's even a Las Vegas Hawaiian Civic Club that hosts community events.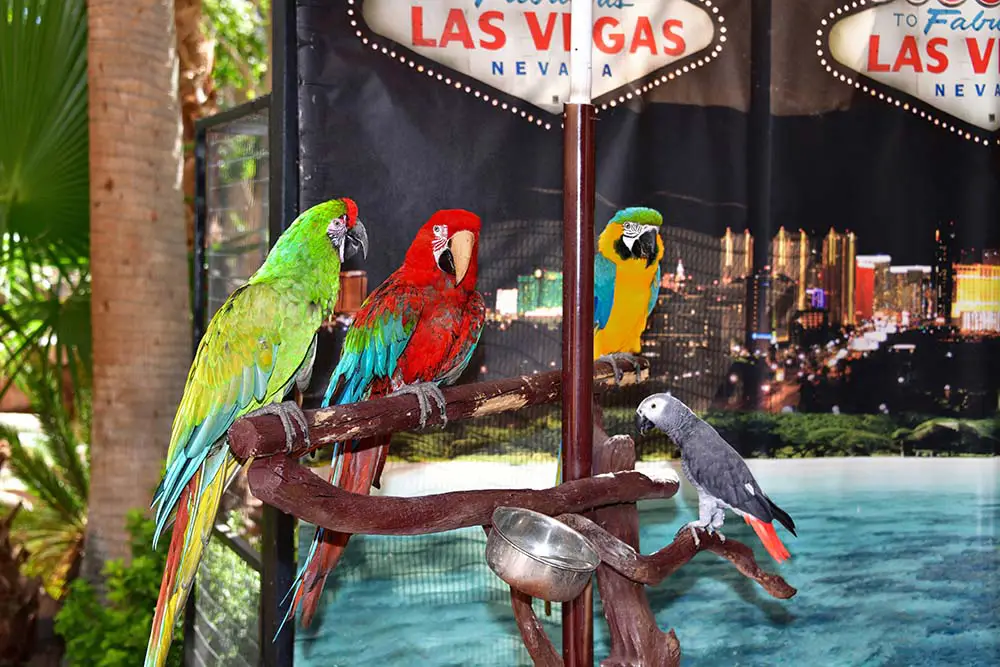 Las Vegas and Hawaii Have Similar Job Opportunities
One of the reasons Hawaiians have moved to Las Vegas and adopted it as their own is because the employment opportunities are very similar between these two popular resort destinations.
Hotel and resort hospitality positions abound in both Hawaii and Las Vegas making it very easy for Hawaiians in the hotel service industry to find similar positions in Las Vegas.
So if islanders wish to move to the mainland, it makes a lot of sense to make Las Vegas home.
Hawaiian High School Reunions in Vegas
The California also plays host to around 40 high school reunions each year (for Hawaiian high schoolers), and Hawaiians consider it the norm to host this kind of heritage event in the city that never sleeps.
In addition, around 90 percent of the staff and guests at The Cal are Hawaiian, so there's a real sense of community away from their home islands.
What Are The Similarities Between Hawaii And Las Vegas?
It might seem like quite a jump to move from the gentle shores of a pacific island to the bustling lights of Las Vegas, but it's not quite as big of a transition as you may think.
Both of these countries rely on an economy that depends on tourism, and both of these locations are used to a transient population that comes and goes.
With such a large population of Hawaiian people residing in Las Vegas, this city has become an extension of the island itself. You can even buy greeting cards in Hawaii that celebrate upcoming trips to the Las Vegas Strip.
Final Thoughts
The Hawaiian spirit is not confined to the pacific island. If you take a trip to Las Vegas, keep an eye out and you'll experience the aloha vibes of this island nation throughout the city.
There may be several significant differences between Sin City and the Aloha State. Still, thanks to Las Vegas' welcoming vibe and adoption of the Hawaiian culture, many island residents consider this location their home away from home.