What Food Is Las Vegas Known For? (Best Dishes & Places)
(This article may contain affiliate links. If you click through and make a purchase, we will receive a small commission at no additional cost to you. )
Las Vegas is an amazing culinary city. You will find some of the most famous restaurants in the world just a stone's throw from each other on the Las Vegas Strip and throughout the rest of the Vegas Valley.
In this article, we'll explore some of the food, restaurants, and dishes Las Vegas is best known for, both on and off the Strip (aka Las Vegas Boulevard).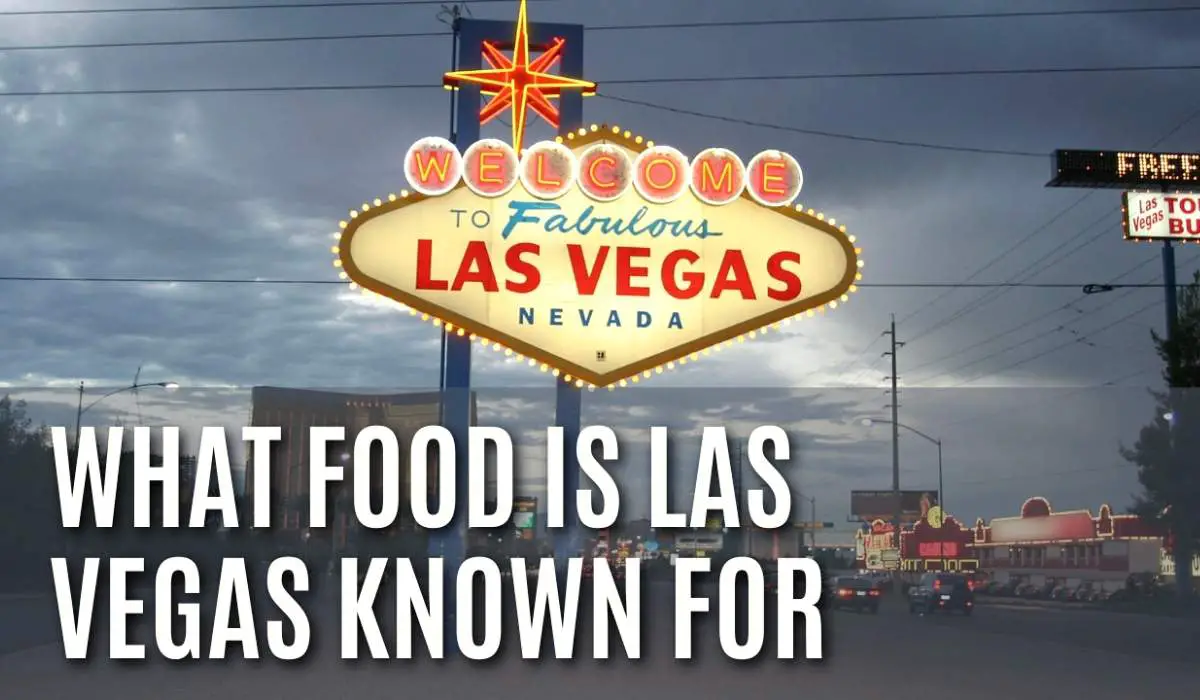 Best Food on The Las Vegas Strip
No visit to Las Vegas is complete without eating your way up and down the Las Vegas Strip. In addition to its prestigious hotels and casinos, the Strip is where you'll find most of the dishes and food Las Vegas is famous for.
Beef Wellington – Gordon Ramsay Hell's Kitchen (Caesar's Palace)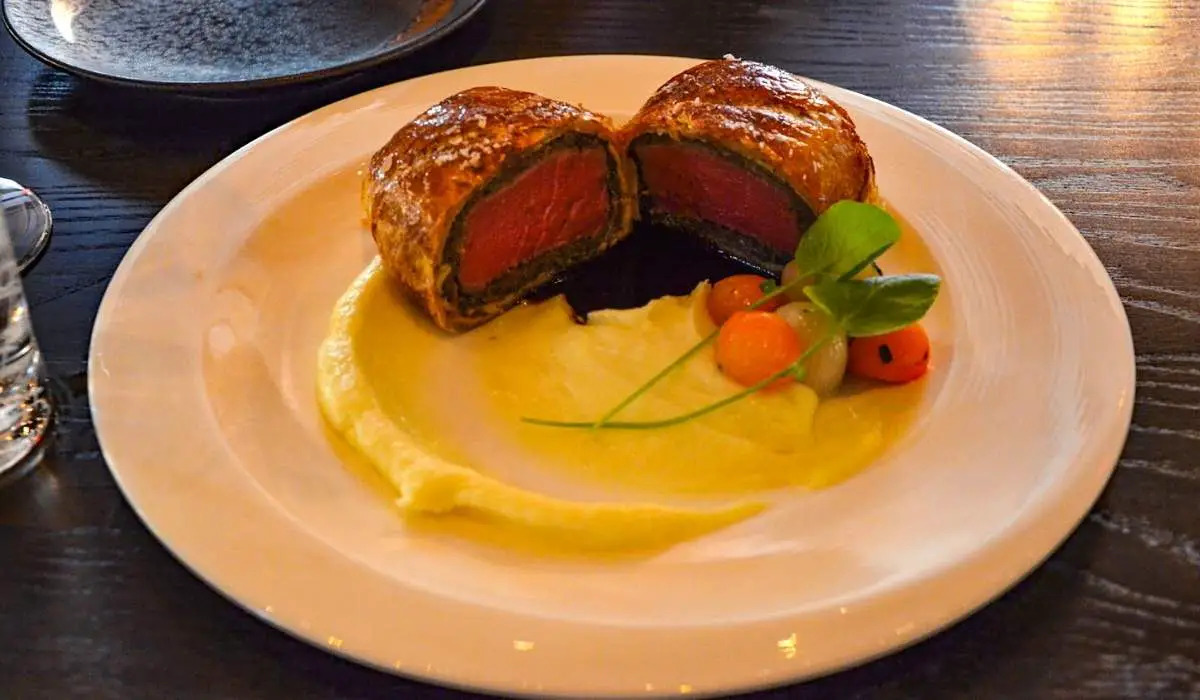 Photo:- Flickr Image
You have to try this signature dish crafted by the most famous chef in the world. Everything about the Beef Wellington is just right. It is served medium rare and blanketed in puff pastry with a layer of mushroom duxelles. 
Chef Ramsay's beloved Beef Wellington is accompanied by potato puree and glazed root vegetables.
You can enjoy this well-known Beef Wellington dish at Hell's Kitchen at Caesars Palace or at Gordon Ramsay Steak at the Paris Las Vegas hotel.
Hot Fried Chicken – Yardbird Table & Bar (The Venetian Las Vegas)
If you're stopping at Yardbird for brunch, you're in for a treat. Particularly if you're fond of hot spicy fried chicken wings. Yardbird arguably makes the best.
I'd recommend you try out their signature Chicken 'N' Waffles if you'd like a dish to remember. 
It is an exquisite blend of juicy and crispy fried chicken with waffles made with cheddar cheese and spiced watermelon, along with honey-hot sauce and bourbon-maple syrup. Seriously, what's not to love?
Smoked Salmon Pizza – Spago by Wolfgang Puck (Bellagio Hotel & Casino)
The legendary Austrian-American chef truly changed pizza as we know it. Offering a great view of the Bellagio Fountains, Spago by Wolfgang Puck guarantees a fine dining experience.
The avant-garde smoked salmon pizza topped with crème fraîche and caviar is the best unorthodox pizza you'll ever taste. Who would've thought a salmon pizza with such unusual toppings could taste like heaven?
Stone Crabs And Seafood Pasta – Joe's Seafood, Prime Steak & Stone Crab (The Forum Shops At Caesars)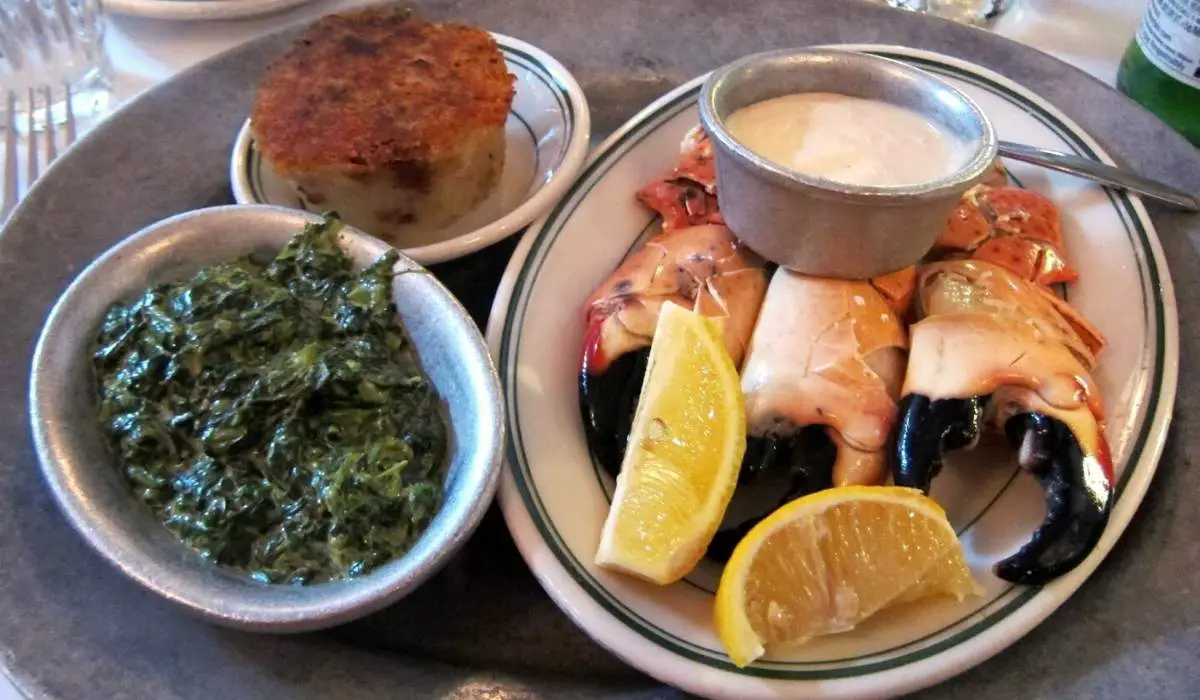 Photo:- Flickr Image
You can't go wrong with an extensive menu of tasty appetizers, salads, and soups. While you should try out Joe's famous stone crabs, I recommend the seafood pasta side dish featuring king crab, lobster, shrimp, and basil pesto.
Menu Degustation – 16-Course Meal – Joel Robuchon (MGM Grand)
The legendary 16-course Menu Degustation at Joel Robuchon Restaurant won't go easy on some bank accounts, but it is a perfect food experience. The bread cart features over a dozen types of tasty bread and exquisite desserts, and the courses change daily.
Wagyu Beef – Restaurant Guy Savoy (Caesars Palace)
You'll lose yourself in this beautiful dining room.
Restaurant Guy Savoy serves you a premium A5 wagyu beef with lobster and carrots, a wine pairing, and a highly customizable selection of entrees and desserts. These make up the Celebration Menu. It is expensive but definitely the pinnacle of Guy Savoy's creations.
Duck & Foie Gras Ravioli – Scarpetta (The Cosmopolitan Of Las Vegas)
Scarpetta is one of the greatest representatives of Italian cuisine in the world. While it offers plenty of splendid and unique menu items, the world-renowned Duck & Foie Gras Ravioli is, by far, the best.
Orecchiette & Italian Sausage – Buddy V's Ristorante (The Venetian Las Vegas)
Buddy V's Ristorante is exactly what you need if you're looking for another perfect excuse to eat Italian food. I recommend you try the outstanding Orecchiette pasta, a wonderful blend of roasted tomatoes, chili de Arbol, and broccolini. It is the perfect comfort food for brunch, lunch, or dinner.
Yellowtail Sashimi and Jalapeño Gelée – Mizumi (Wynn Las Vegas)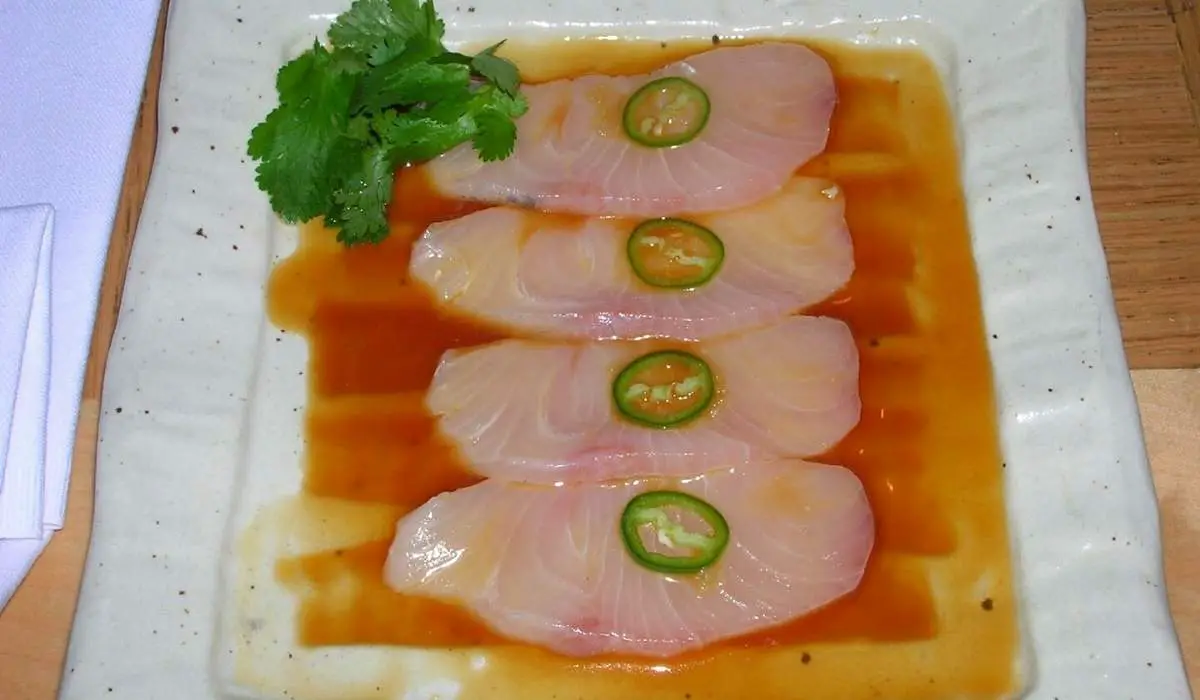 Photo:- commons.wikimedia.org
Located in one of the most famous hotels on Las Vegas Blvd., Mizumi offers a wide range of original, elegant dishes and an extensive selection of fresh fish and seafood. In particular, the yellowtail sashimi accompanied with jalapeño is a one-of-a-kind food experience.
Lobster Bisque – Delmonico Steakhouse (Grand Canal Shoppes at The Venetian Resort Las Vegas)
The award-winning Lobster Bisque at Delmonico Steakhouse is sure to be an unforgettable food experience. The bisque's smooth, creamy, and rich flavor and the wonderful bread might well be the best entree you'll ever have.
Cotton Candy Foie Gras – Bazaar Meat (SAHARA Las Vegas)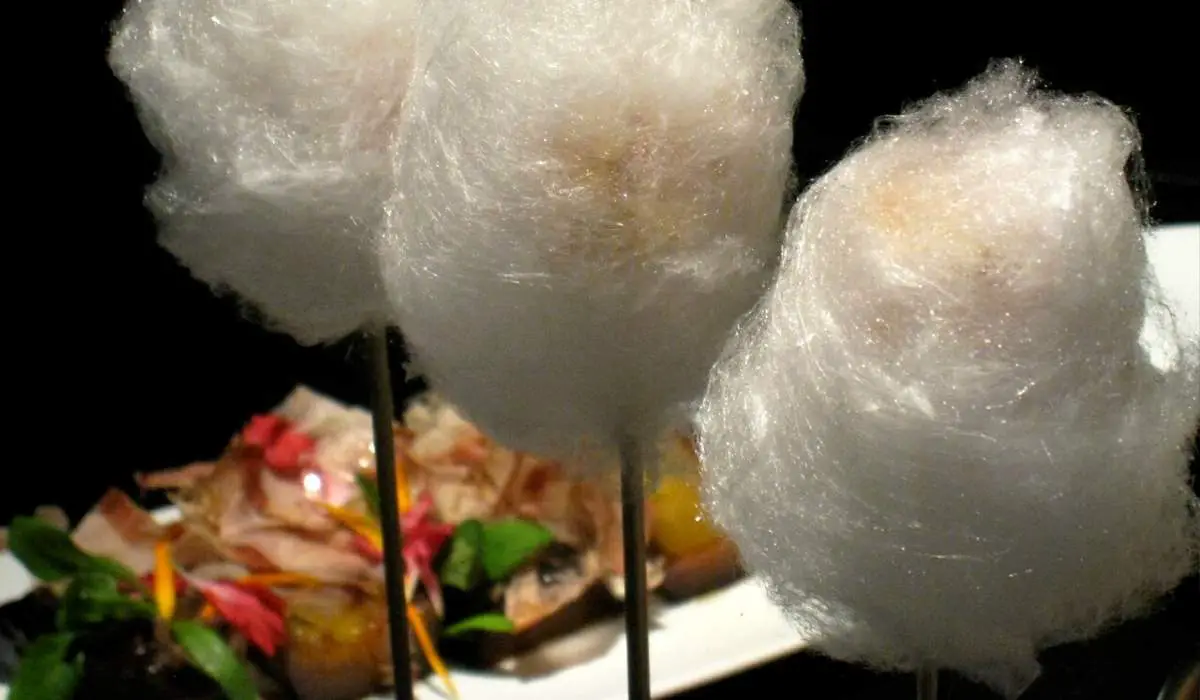 Photo:- Flickr Image
Located in the unmistakable SAHARA Las Vegas resort, Bazaar Meat is undoubtedly one of Vegas' best restaurants.
You should kick things off with the stunning Cotton Candy foie gras. It is an unusual delight that you're unlikely to forget.
Imperial Wagyu Ribeye With Yuzy – Tao Asian Bistro
Tao Asian Bistro is one of the best Asian restaurants in all of Las Vegas. You should go for the signature 12-ounce Imperial wagyu ribeye, served with yuzu cilantro butter and a variety of side dish options to choose from.
Trash Can Nachos – Guy Fieri's Vegas Kitchen & Bar (The LINQ)
Guy Fieri's Vegas Kitchen & Bar's signature Trash Can Nachos is a culinary masterpiece, and few dishes bearing such a name can be called that. 
The tortilla chips are incredibly tasty on their own. Add to that a well-crafted mixture of ingredients, including cheddar cheese, Guy's Super Melty Cheese (SMC) sauce, his signature BBQ sauce, and some perfect seasoning, and you've got an otherworldly taste and texture.
Best Food To Try Off The Vegas Strip
There's more to fine food in Las Vegas than just the restaurants on the Strip. If you find yourself anywhere in the Las Vegas Valley, you're sure to find plenty of amazing restaurants nearby. Here are a few of our favorites:
Combo Pan Roast – Oyster Bar (Palace Station Hotel And Casino)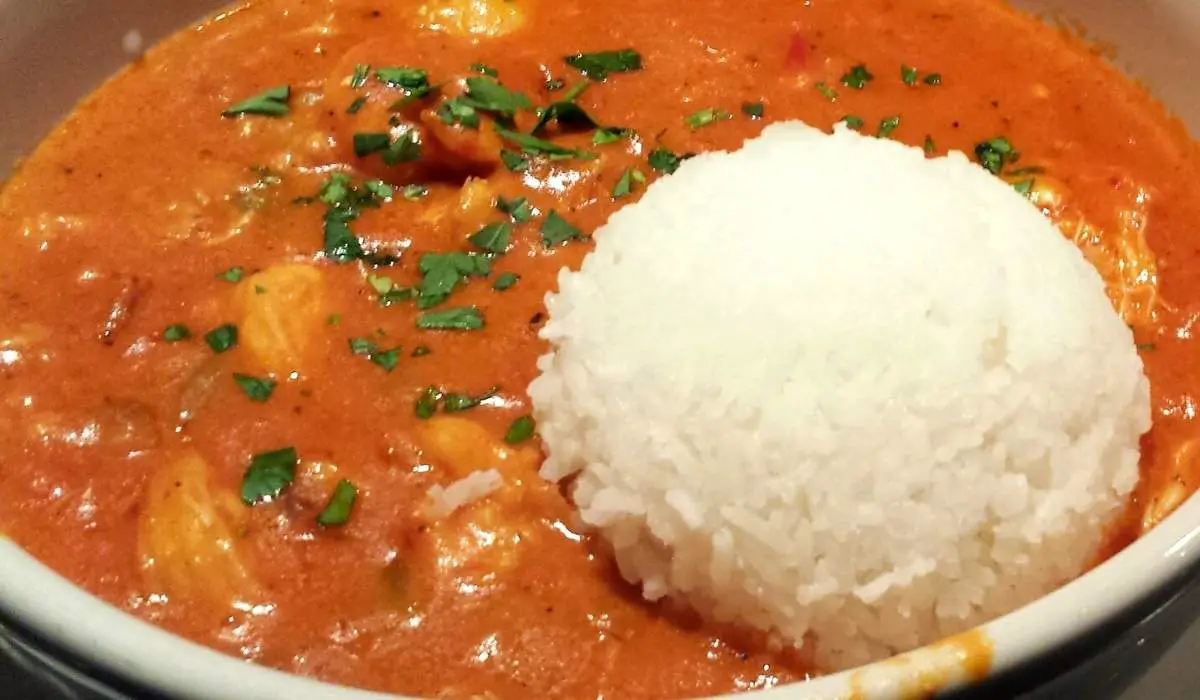 Photo:- Flickr Image
The Las Vegas Palace Station is packed with great restaurants, with the Oyster Bar arguably being the most popular. If you're a seafood enthusiast, you'll find the Combo Pan Roast to be seafood heaven. The hearty and creamy taste of the tomato stew cooked with shrimp, lobster, and crab will sweep you off your feet.
Rigatoni Carbonara – Esther's Kitchen (S Casino Center Blvd)
Esther's Kitchen does everything right. Among the many incredible main courses they have, the Rigatoni Carbonara is worth every dime. You won't go wrong with any of their appetizers and salads. We recommend you try their exquisite sourdough bread with cultured butter and olive oil.
Margherita Pizza – Pizza Rock Las Vegas (Hogs & Heifer)
Created and owned by 11-time world pizza cup champion Tony Gemignani, Pizza Rock is a place that can make a darn good pizza. The thin-crust Margherita pizza is everything a pizza should be, and then some. The toppings are exquisite, and the portions are generous.
Grilled Black Cod Fish – Sushi Hiroyoshi (W Charleston Blvd)
Sushi Hiroyoshi is Japanese cuisine at its finest. The gorgeous, traditional wood decor and intimate atmosphere are very compelling. One of their breathtaking appetizers is a fresh black cod fish marinated in saikyo miso sauce, grilled to taste like heaven.
Shrimp Empanadas – Mariscos Playa Escondida (E Charleston Blvd)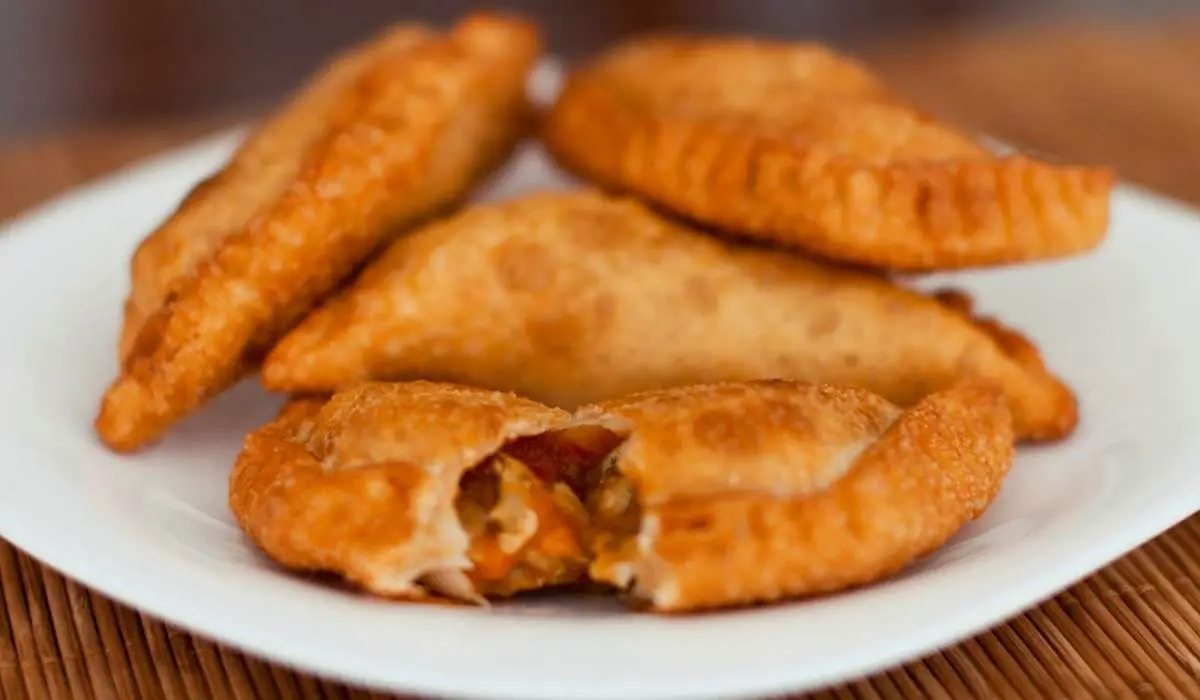 Photo:- Flickr Image
Mariscos Playa Escondida is a Mexican seafood haven. You might take forever to decide between their empanadas, toasts, and aguachiles. To make things easier for you, the camarón empanada, literally shrimp pie, is up there among the very best seafood delights you'll ever experience.
Petite Filet Mignon – Golden Steer Steakhouse Las Vegas (W Sahara Ave)
The gorgeous setting of Golden Steer Steakhouse is perfect for a romantic dinner. I recommend one of the Ship & Shore combinations dinners. The Petite Filet served with a hearty mixed green salad and a side of lobster, crab legs, or shrimp scampi is simply out of this world.
Chef's Tasting Menu – Sparrow + Wolf (Spring Mountain Rd)
This prestigious Vegas Chinatown restaurant offers a food experience like no other. The outstanding Sparrow + Wolf menu is packed with an overwhelming variety of incredible dishes. 
The creative, ever-changing menus always hit home, and the presentation is simply amazing. If you're looking to share incredible dishes with other people, Sparrow + Wolf is the place.
Final Thoughts
What food is Las Vegas known for? Well, anything and everything. The sheer variety of the Las Vegas food scene is definitely worth discovering. Vegas has long appealed to many of the world's most renowned chefs. 
This, as you can imagine, has raised the bar pretty high. It's only natural Vegas would be one of the best destinations in the world for food enthusiasts.