Is It Better To Fly or Drive to Las Vegas? (Pros & Cons)
(This article may contain affiliate links. If you click through and make a purchase, we will receive a small commission at no additional cost to you. )
Every year, millions of people from around the world visit Las Vegas to gamble and see the shows. But what's the best way to get there, flying or driving?
Flying to Las Vegas is the better option for many people. It takes less time and is more convenient, but flying can be more expensive than driving. If time matters to you and you want to arrive in Vegas feeling relaxed, flying might be worth the extra expense.
In this post, I'll explore your two main options for getting to Las Vegas and provide you with essential travel tips for driving or flying.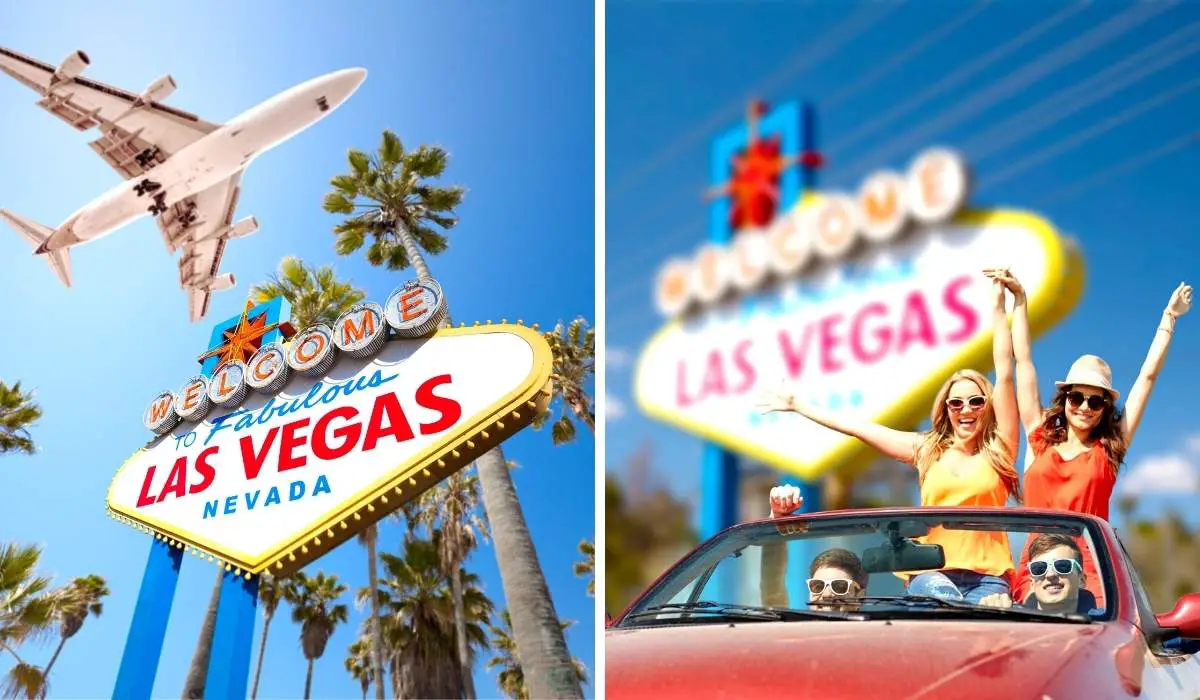 What's the Best Way To Get to Las Vegas?
If you're planning to travel to Las Vegas, it's better to fly! Flying is faster and more convenient than driving, and the airport in Las Vegas is one of the most well-equipped and organized in the world. Plus, there are plenty of great travel deals (vegas.com) when you book early.
Still, there are pros and cons to both flying and driving to Las Vegas. It depends on your unique situation and what is most important to you. Some people prefer flying because it is faster and they don't have to deal with driving.
Others prefer driving because it is more affordable, and they can visit many places on the way to Las Vegas. Whatever the preference, both options have their own set of benefits.
So, which is the best option for you? Consider your budget, your time, and your personal preferences.
If cost is your primary concern, driving may be the better option.
If, more importantly, you value your time and want to arrive in Vegas without feeling tired, flying to Las Vegas can be your best option.
Save Money by Driving to Las Vegas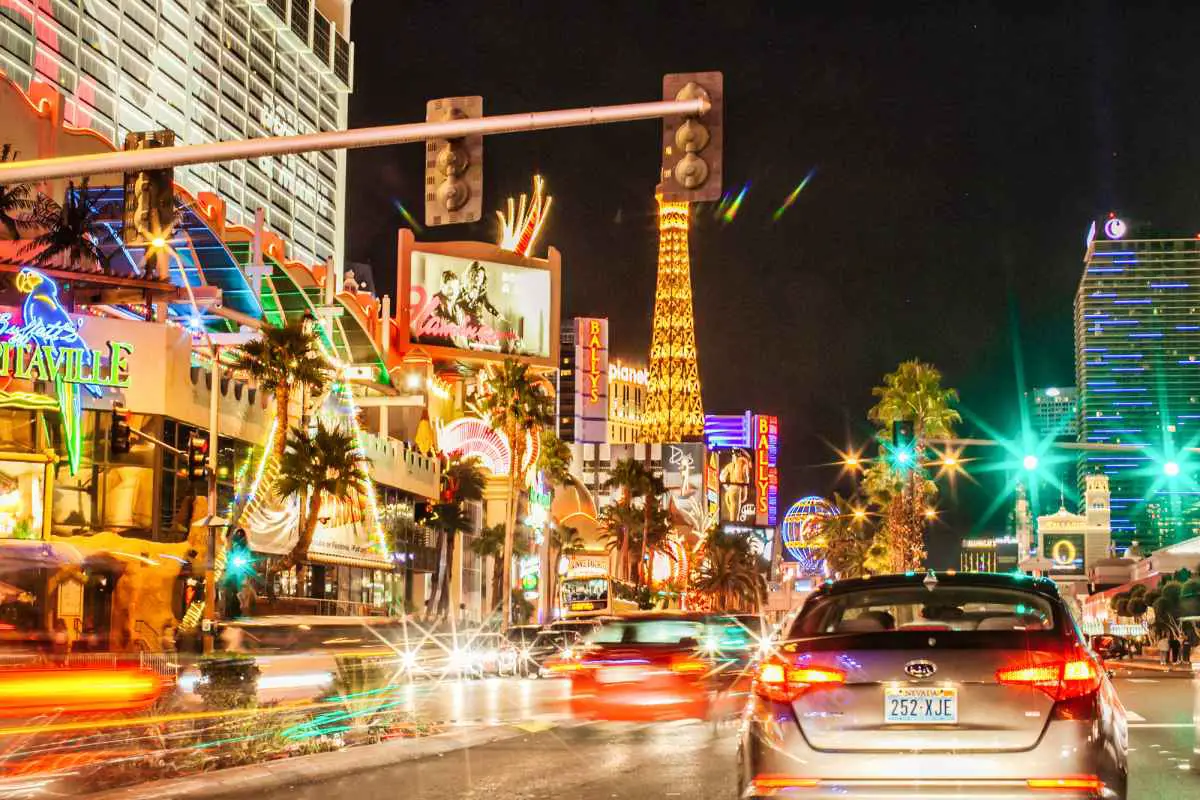 Driving to Vegas may be the better choice if you're looking to save money. If you're not very far from your destination, driving can be more affordable than flying. You'll also be free to make stops along the way.
Here are a few things to consider before making the trip:
How far is it? Vegas is about a 4–5 hour drive from Los Angeles, depending on traffic. It'll be an even longer trip if you're coming from further away, like San Francisco or Seattle.
Do you have a good car? The desert can be tough on cars, so if you're planning to drive to Vegas, you'll want to ensure your vehicle is in excellent condition.
What time of year is it? Summertime in Vegas can be extremely hot, so pack plenty of sunscreen and water. If you're planning on visiting Vegas during the winter, be prepared for colder temperatures and shorter daylight hours. 
Will you have parking options? Once you're in Vegas, you'll need to find a place to park your car. Parking can be costly and hard to find in some city areas. Here are some free areas you can park on the Strip.
Tips for Planning a Memorable Road Trip
A road trip to Las Vegas is the perfect way to see everything this amazing city offers. From the world-famous Strip to the beautiful Red Rock Canyon, there is something for everyone in Vegas. 
Here are some tips for making the most of your road trip to this desert oasis:
Pick the right time of year to visit. While Vegas is a great destination at any time of year, the weather can greatly influence how much fun you have. Avoid visiting during the summer months if you don't like the heat while driving. I've written an article about the best times of the year to visit Las Vegas.
Make sure you budget for your trip. Vegas is known for being a bit of a money trap, so it's important to set aside enough cash to cover your travel expenses.
Plan some activities outside of the casino. There's plenty to see and experience in Vegas, so get out and explore with your car!
If you're driving from southern California, see my article detailing the best times to drive to Las Vegas from Los Angeles.
Enjoy a Quick Vegas Getaway by Flying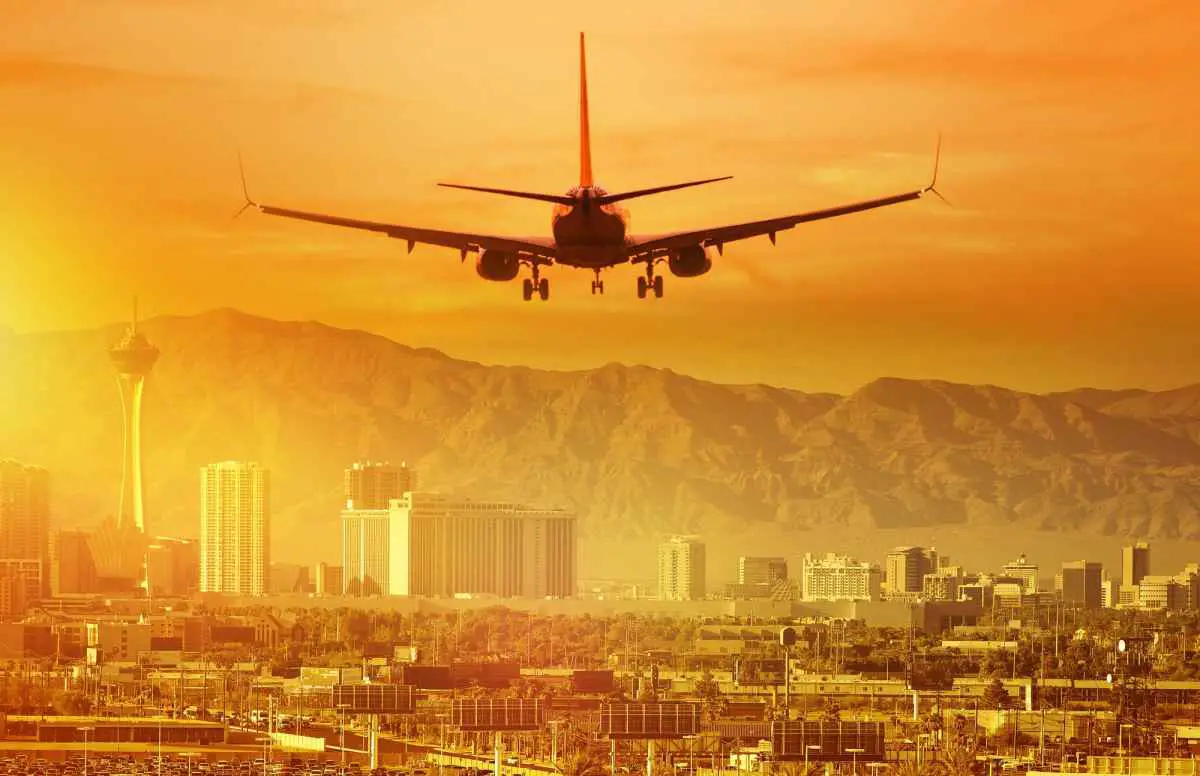 If you're short on time, flying is probably your best bet. Flying is generally quicker than driving, especially if you factor in traffic and rest stops. And if you're just looking to spend a weekend or a few days, flying makes more sense.
So, if you're looking for a quick getaway, flying to Vegas may be better than driving. Although it may cost more upfront, flying allows you to save time and money in the long run.
Flying to Vegas, on average, takes about 4 hours or less from many major U.S. cities, while driving can take 6-10 hours or more, depending on where you're coming from and the traffic. And with gas prices on the rise, flying is becoming more and more cost-effective.
What Airport Do You Fly Into To Go to Sin City?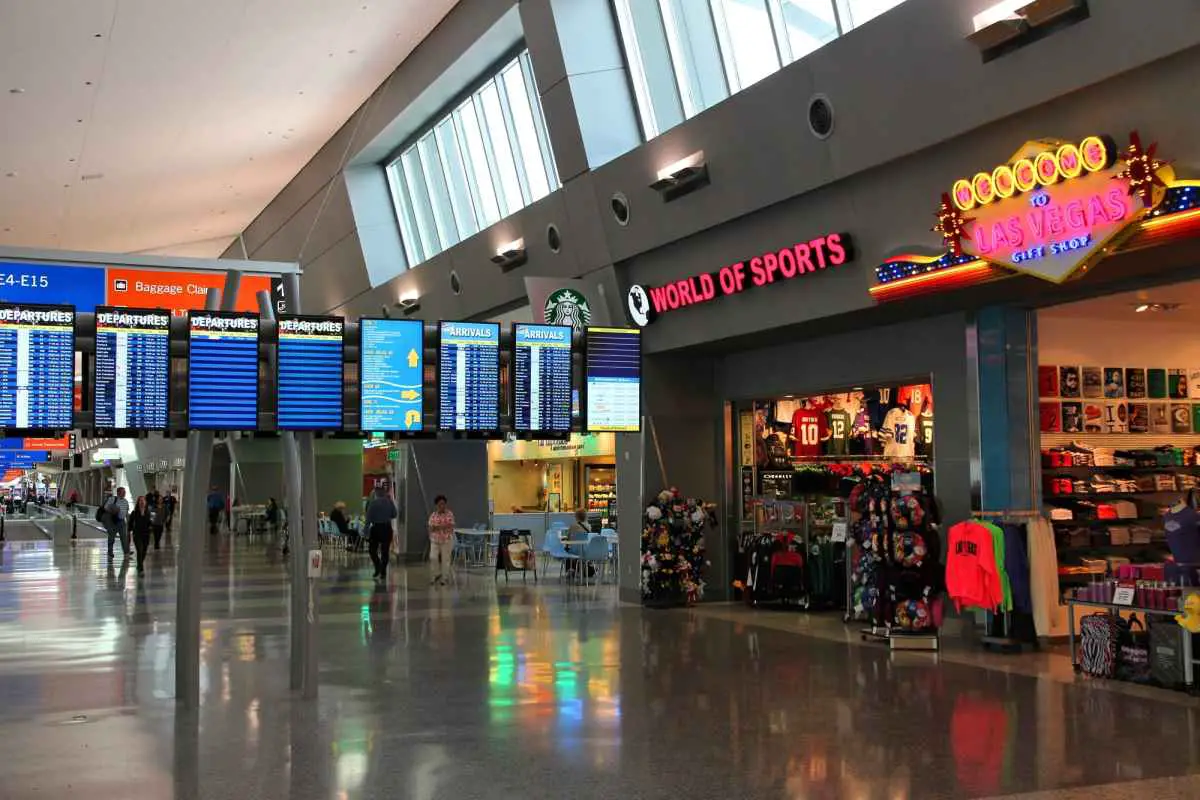 The Harry Reid International Airport is the most common airport people fly into when visiting Sin City. This airport is just a few miles from the Las Vegas strip, making it very convenient for visitors.
Here are a few quick links to information about the Vegas airport:
Essential Vegas Flying Travel Tips
If you choose to fly to Las Vegas, here are a few tips to make your flight as smooth as possible.
Pack light. Las Vegas is all about fun and relaxation, so you won't need much more than a few outfits for day and night. However, remember that you'll likely be doing a lot of walking while in Vegas. Pack comfortable shoes and clothing that won't weigh you down.
Book your flight in advance. Not only will this save you money, but it will also ensure you get the best seat on the plane. The closer you get to your preferred travel date, the more costly your flight tickets will likely be.
Be flexible. Another thing to remember is that Las Vegas is a popular destination, so flights tend to fill up quickly. You must be flexible with your travel dates and times to get the best deal on your flight.
Did you know that smoking is allowed in the airport in Vegas? Read my other guide to learn more about where to smoke at the Las Vegas airport.
Conclusion
When planning a trip to Las Vegas, you may wonder if flying or driving is better. While both options have pros and cons, it depends on your individual needs and preferences.
Flying is usually faster and more convenient, but it can be more expensive. Driving may take longer, but it gives you the freedom to come and go as you please.