Is Vegas Crowded in June? (What You Need To Know)
(This article may contain affiliate links. If you click through and make a purchase, we will receive a small commission at no additional cost to you. )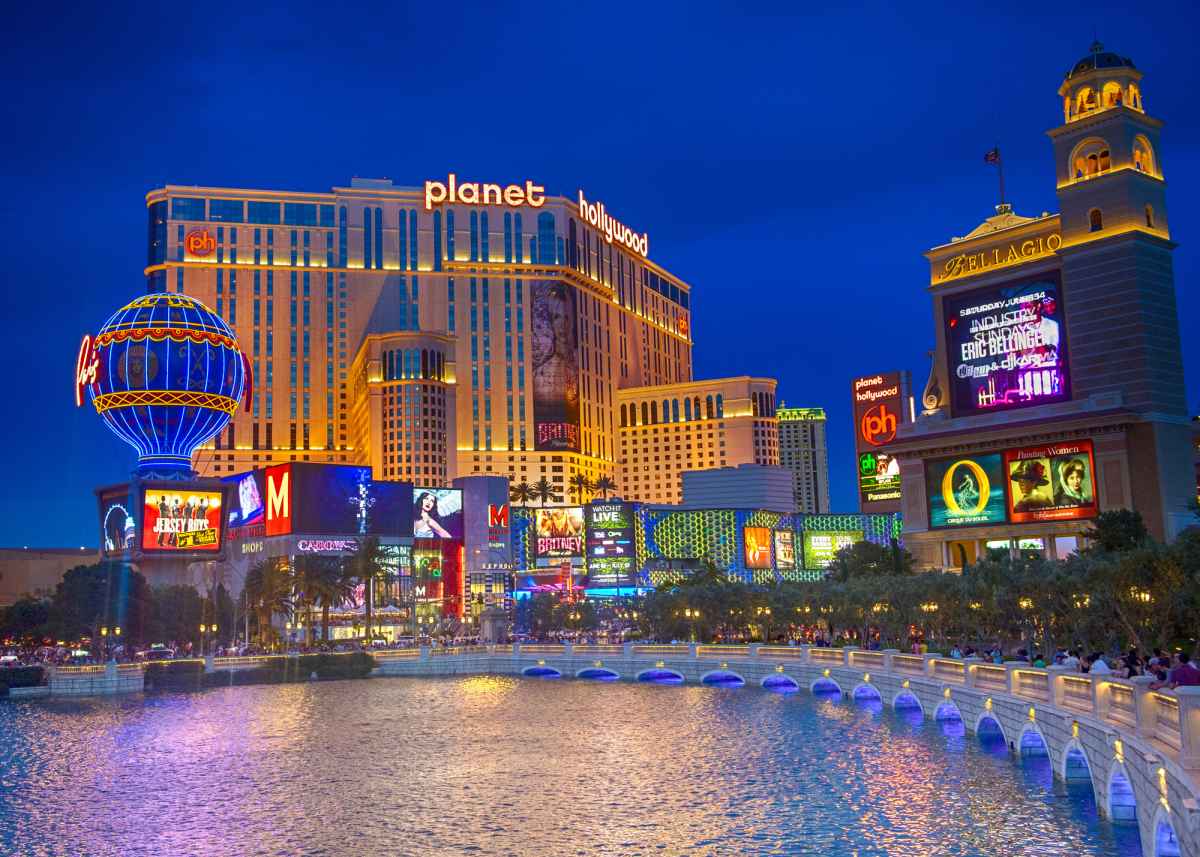 Fans of Las Vegas will insist that any month is the best to visit. However, some months are more popular for visiting. And you might want to know if June is one of them and if it's crowded. 
Vegas is crowded in June. Spring is one of the more popular times to visit Las Vegas, and those crowds carry over into June before the full summer heat hits. In addition, several events in Las Vegas in June attract many visitors, plus June is the start of summer vacation for families.
In this article, I will answer your questions about Vegas in June, including why Vegas is crowded in June, what to expect in terms of weather, the significant events happening during June in Vegas, and some quick tips on visiting Vegas with kids in June. 
Why Vegas Is Crowded in June
Vegas is crowded in June because late spring and early summer in Las Vegas has beautiful weather with plenty of sunshine and warm temperatures that visitors find enjoyable.
The spring crowd, especially people visiting during the Memorial Day weekend, naturally carry over into early and mid-June before the heat gets more intense in July and August.  
Besides the comfortable weather in June, people flock to Vegas for a couple of exciting events happening in town, plus it's a great way to celebrate the kick-off of the summer season. 
I'll explore these reasons for the crowd in June in more detail below: 
June Weather in Las Vegas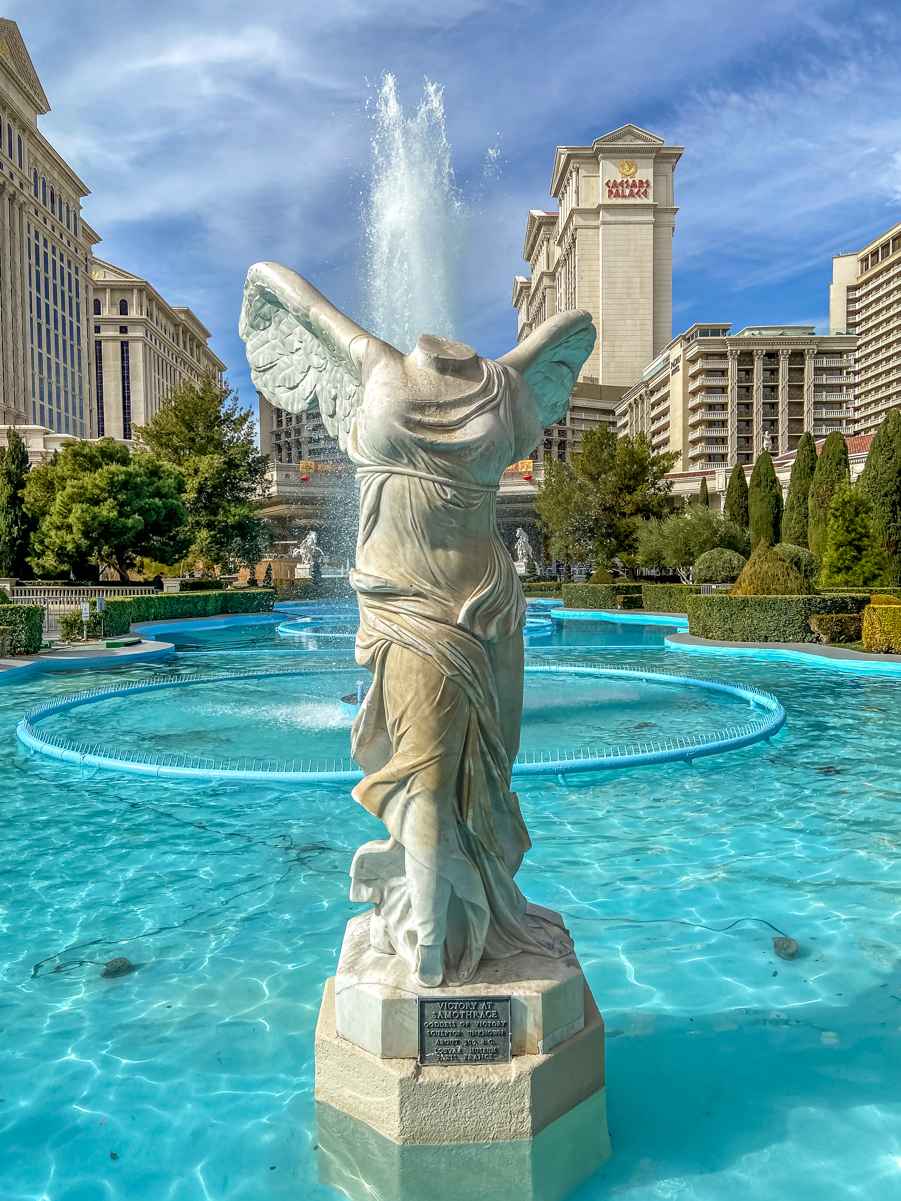 The Vegas weather in June is perfect if you like warm weather! However, as Vegas residents are fond of saying, it's a "dry heat." This means that Las Vegas has a very low humidity level, unlike some other warm destinations that may be overly humid due to their proximity to water.
So, despite temperatures well into the 100s, you're unlikely to feel suffocated as you might in other vacation spots. 
In fact, according to Weather U.S, June might be one of the best all-around months for weather in Las Vegas: 
The average high in June in Las Vegas is 93.4 Fahrenheit, while the average low is 71.4. 
June is the least humid month of the year in Las Vegas, with a humidity level of 15%.
June is the least rainy month of the year in Las Vegas, with 1.4 days of rain.
June boasts the longest days of the year in Las Vegas, with 14.5+ hours of daylight.
For those who research the best months for weather in Las Vegas, there's no doubt that June would be a top choice. 
Remember, it's still going to be hot! I recommend keeping yourself hydrated, wearing light clothing, and selecting a hotel with a great pool. 
RELATED: Is Vegas Too Hot To Visit in June? (A Simple Answer)
Best June Events in Las Vegas 
Las Vegas is known for hosting some of the world's most famous and well-attended events, ranging from global business conferences to magic shows and everything in between. Significant Vegas events in June include the World Series of Poker and Restaurant Week. 
World Series of Poker (WSOP)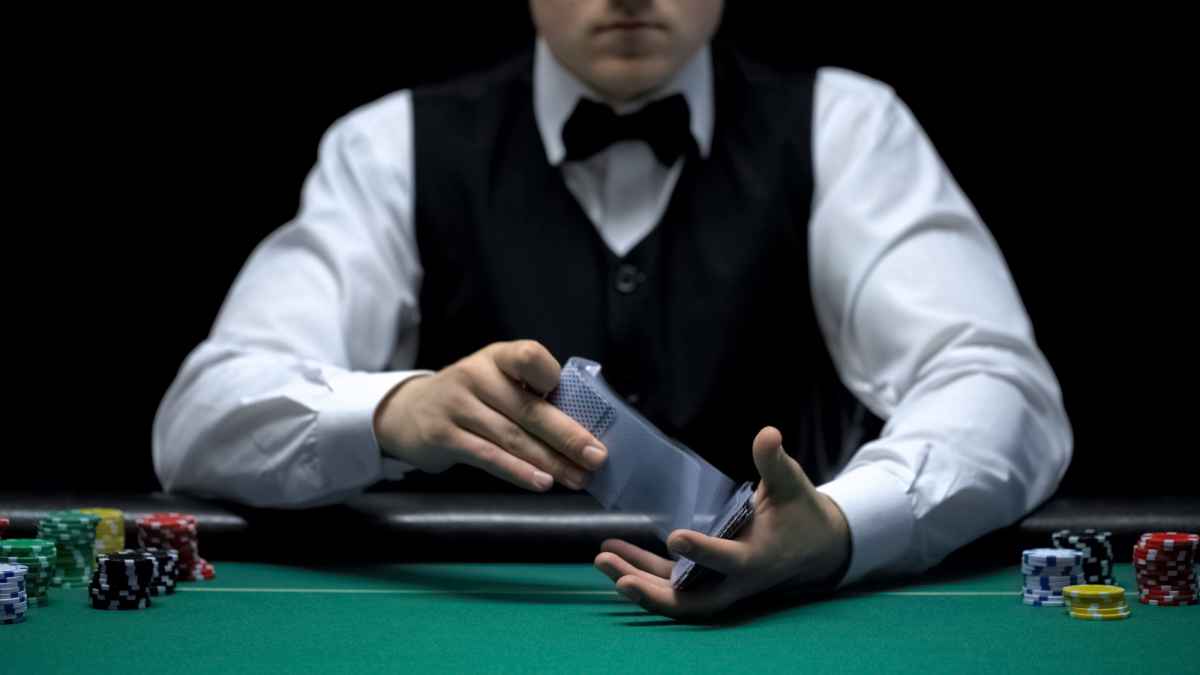 One of the largest annual events in Las Vegas is the World Series of Poker (WSOP). This massive series of tournaments has occurred every year since the 1970s and draws enormous crowds to the city from May to July.
In 2023, the WSOP will occur at Bally's and Paris Las Vegas Hotels and Casino. These sister properties are next to each other, and you can even travel between them via monorail.
You might not know that WSOP registration is open to anyone – it's not just for the pros! Participants must be 21 years or older and pay the buy-in for the specific tournament they're interested in. Buy-in amounts range from hundreds to thousands of dollars. 
Las Vegas Restaurant Week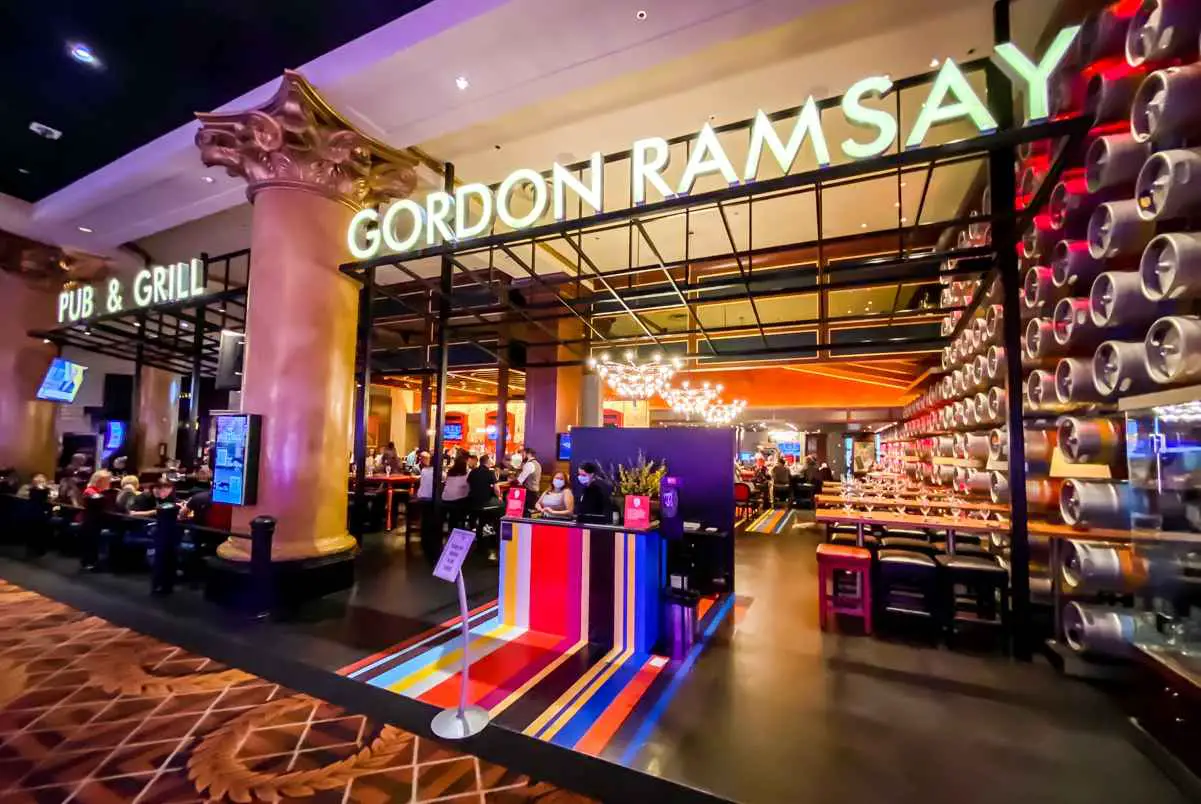 Foodies will be excited to know that not only does Las Vegas have excellent restaurants, but the city also hosts a fantastic restaurant week each year in June. Restaurant weeks are popular in cities everywhere, but timing your trip to Las Vegas during restaurant week could give you some great options for dining out at a great price. 
In addition, Las Vegas Restaurant Week supports a worthy cause. The event is organized by Three Square Food Bank, a nonprofit dedicated to hunger relief. As such, a portion of proceeds from each meal sold during Restaurant Week goes to Three Square Food Bank's efforts in battling hunger in Las Vegas and the surrounding area. 
Restaurant Week in Las Vegas is traditionally held each June. More information about this much-anticipated annual event can be found on the Las Vegas Restaurant Week website. The exact dates will be posted as June gets closer. 
Do you know that there are some restaurants in Vegas with celebrity chefs? I've listed some of them in another article. [XX Best Celebrity Chef Restaurants in Las Vegas (Revealed!)]
Las Vegas With Kids in June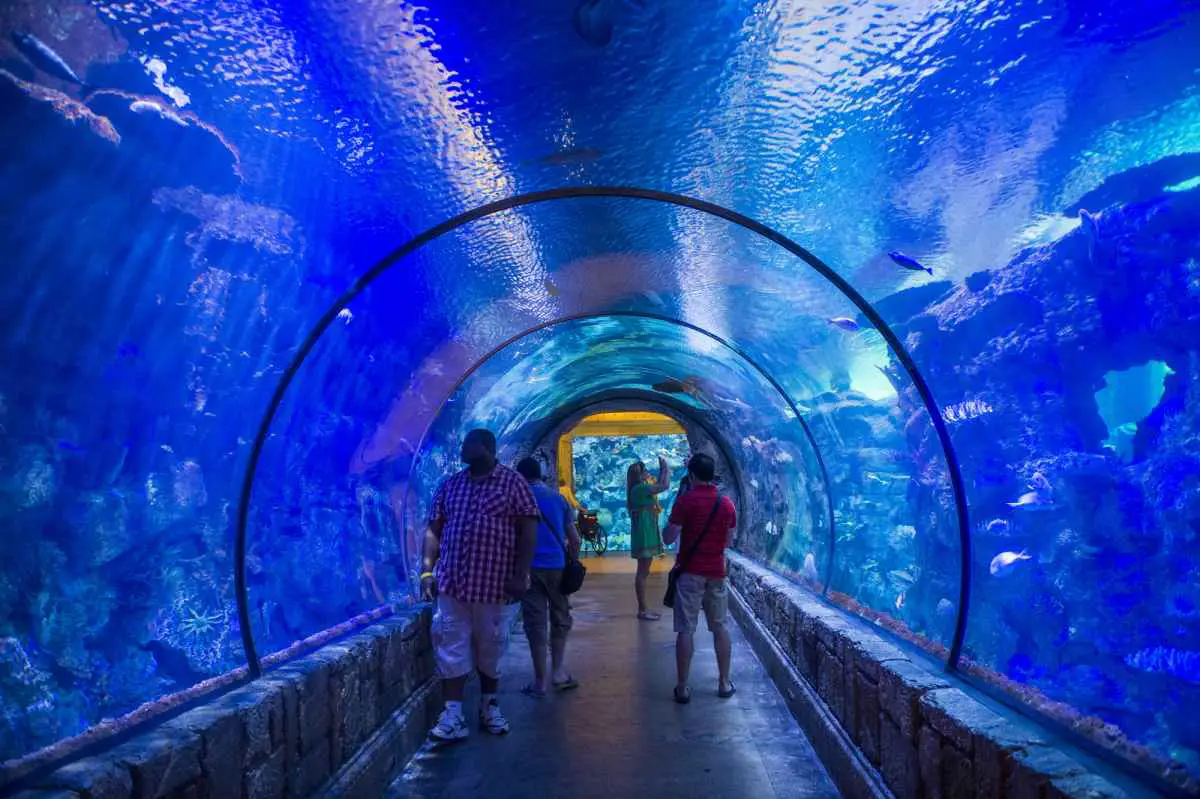 While June is popular in Las Vegas for several reasons, for families with kids, it's simply convenient as it's the month that kicks off summer vacation. 
Las Vegas might not be the first destination that comes to mind for a family-friendly trip. However, you might be surprised that many parents have found Las Vegas in June to be the perfect family getaway.
There is a never-ending list of what to do in Las Vegas with kids, but here are my top recommendations: 
Shark Reef Aquarium: Since kids are fascinated by sharks, they'll be excited about the various species on view here (and especially wowed by the Komodo Dragon exhibit).
Discovery Children's Museum: This downtown museum features a 70-foot climbing tower that kids can use to access the museum's interactive exhibits.
Cirque Du Soleil: As one of the most famous Las Vegas live performances, Cirque Du Soleil is visually stunning for any age group (it's also considered family-friendly). Check out my guide to find the best Cirque du Soleil shows in Vegas.
Tournament of Kings: This famous show comes complete with jousting and a medieval feast that will keep your little knights and princesses engaged.
You can visit Vegas.com for great prices on both Cirque Du Soleil and Tournament of Kings.
Conclusion
Because June is a popular month in Las Vegas, the city will be crowded. With ideal weather, significant events, and summer vacation, June is one of the top months to visit Las Vegas. So, if you visit Vegas in June, you won't have the city to yourself. However, you'll undoubtedly have plenty of great activities to choose from!