Is Las Vegas Too Hot in June? (Las Vegas Temps in June)
(This article may contain affiliate links. If you click through and make a purchase, we will receive a small commission at no additional cost to you. )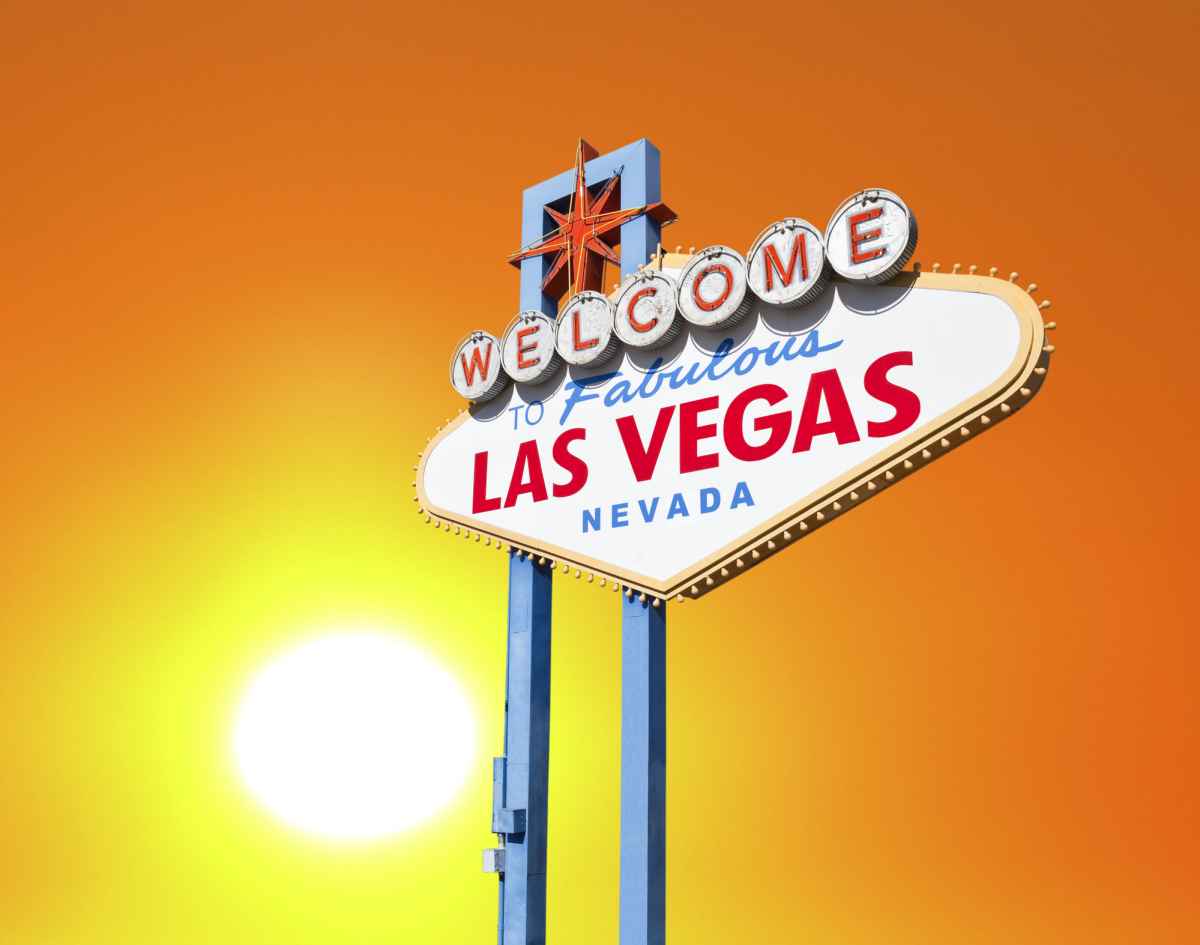 Want to go to Vegas in June but aren't sure if the scorching heat will burn you alive? Here's what you need to know.
Vegas is not too hot to visit in June. The average temperature is 87°F (31°C), which is lower than in July or August. In addition, the dry climate makes this temperature more comfortable. If you like it when it's hot and sunny but within a reasonable limit, you will enjoy a trip to Vegas in June.
June is a hot month, but the Las Vegas weather is still enjoyable. In this article, I will explain what you can expect from the weather in June in more detail, what time is considered best for visiting Vegas, and why it is worth planning a trip to Sin City during this month.
June Weather in Las Vegas
Vegas is famous for its sunny and very hot summers. The unbearable summer heat often discourages people from visiting Las Vegas during this season. However, while July and August tend to be extreme, June weather can actually be quite pleasant.
High temperatures in June range from  75°F to 99°F (23.9°C to 37.2°C). They differ from year to year and tend to be lower at the beginning of the month. The average temperature for June in Las Vegas is 87°F (31°C).
It may seem like a lot, especially if you've only experienced such temperatures in humid areas such as Florida. Yet, the dry heat of Las Vegas feels different. It is easier to breathe, you don't sweat instantly as you step outside, and overall it doesn't feel as agonizingly hot.
RELATED: Is Las Vegas Humid or Dry Heat? (Vegas Humidity Explained)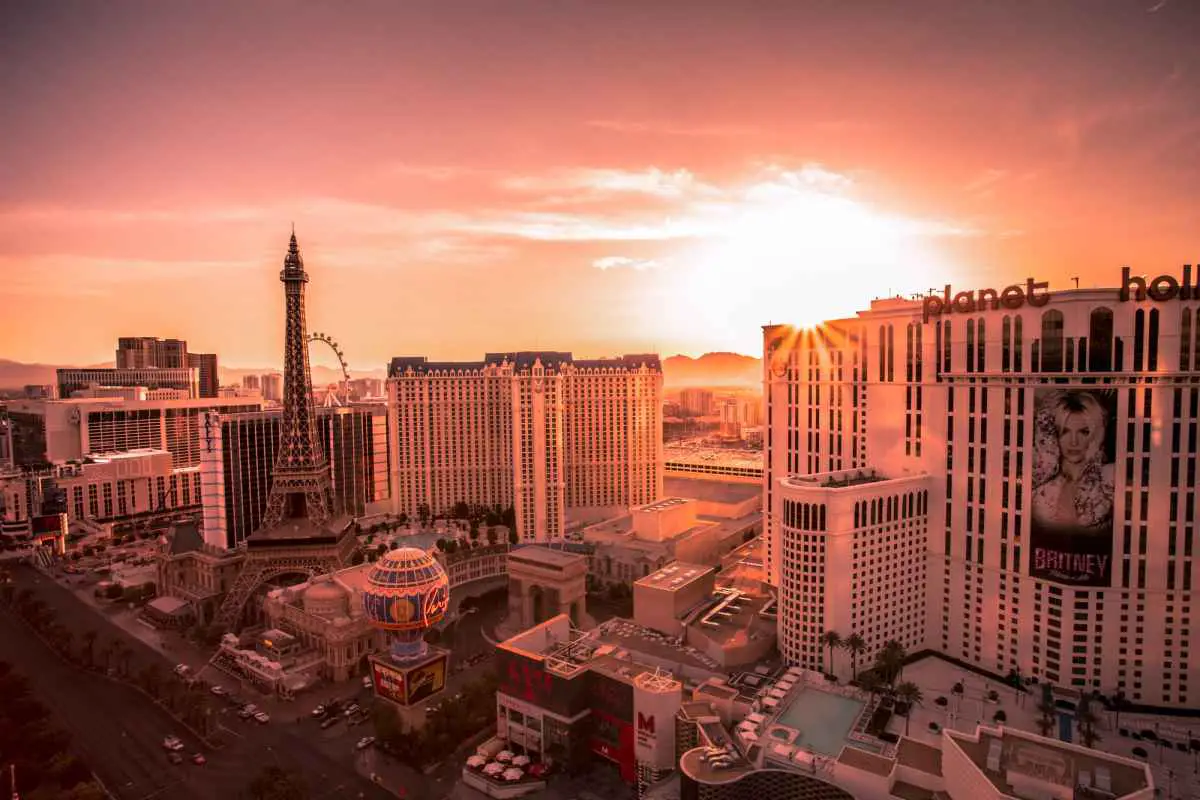 In July, on the other hand, temperatures go from 81°F to 104°F (27.2°C to 40°C), and the numbers are practically the same for August. These are the months when the heat in Las Vegas is at its maximum, and going out during the day can be very challenging.
So, going to Vegas in June is still okay. During June, the summer temperatures haven't reached their maximum yet, and they remain tolerable because of the local climate.
Still, you want to avoid being outside around midday. When the heat is at its highest, spend time indoors or in the shade, away from direct sunlight. Don't forget your sunscreen and baseball caps. With these simple tips in mind, you should be quite comfortable.
However, if you're not at all a fan of hot weather, and 87°F (31°C) or more seems too much for you, June might not be the ideal time of the year for you to visit. Consider coming to Vegas during cooler months.
RELATED: Is Vegas Crowded in June? (What You Need To Know)
What To Do in Las Vegas in June
Is it worth it to visit Vegas in June, even though it's not perfect in terms of weather? The answer would be yes! The first month of summer is a truly exciting time when the city is more alive than ever. Here are some fun things to do in Las Vegas when the weather starts to warm up.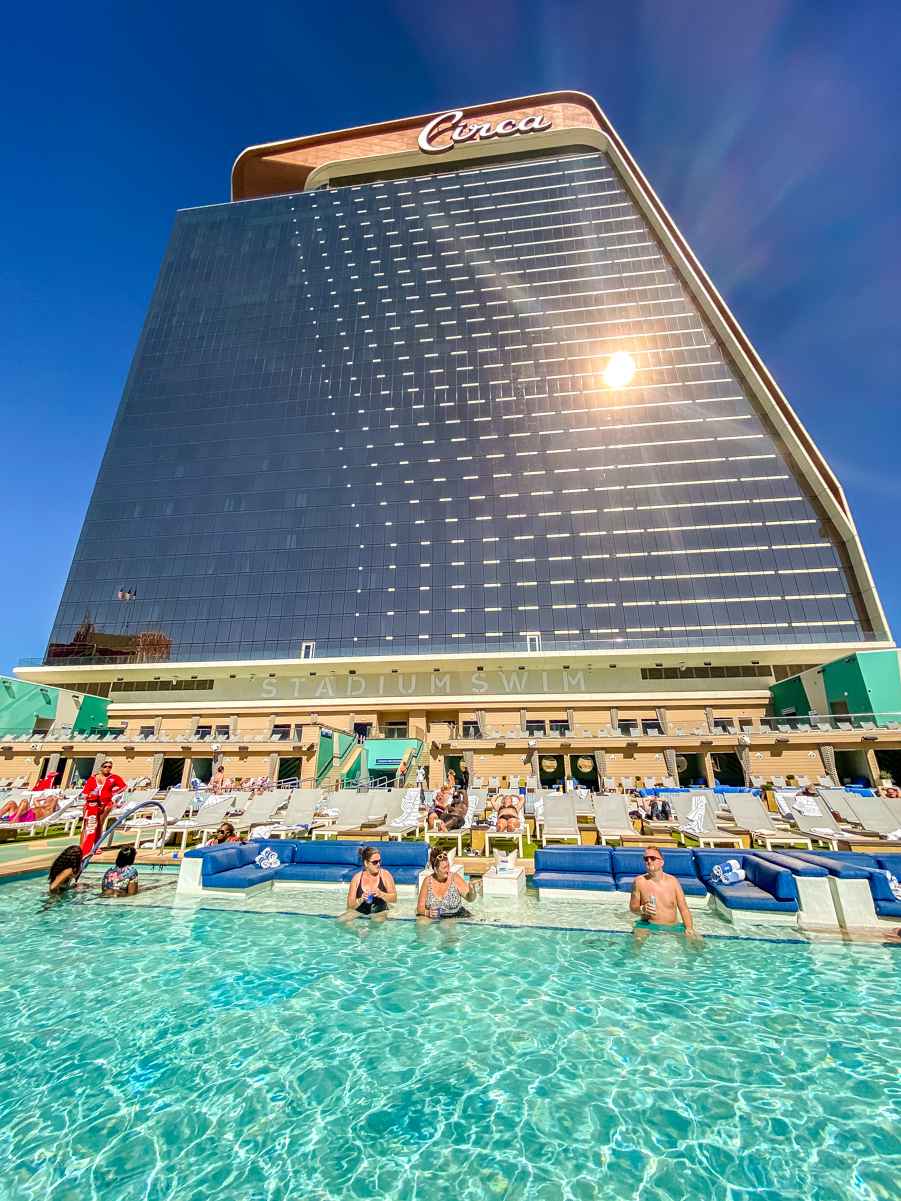 Head To A Pool Party
June is a great time for Vegas's famous pool parties. The heat isn't at full strength yet, so you can have fun on a sunny summer day without getting overheated. You'll have to be 21 or older, though, to get into a Sin City pool party.
The pool party season starts around April and lasts until October, but May and June are two of the best months to enjoy them. Among the best pool parties hosted in Las Vegas are Wet Republic, Marquee, Tao Beach, and Drai's.
Celebrate Pride Month
June is a special time all around the world as it is–as you probably know–Pride month. Las Vegas fully takes part in pride month and is full of related activities during this time. If there is one reason to choose June above any other time to visit Vegas, it's all the pride events you can only see once a year.
Las Vegas Pride hosts a fascinating and incredibly glamorous annual parade, as well as a festival with an impressive line-up of queer talents. In fact, Nevada is considered one of the most LGBT-friendly states in America, which is yet another reason to join in on their remarkable Pride shows.
Take in A Fabulous Las Vegas Show
If you find that the days in June are just too hot for you, my best recommendation would be to head to one of Las Vegas's many incredible shows. Vegas attracts the best artists and comedians from all over the US and many other countries. RuPaul's Drag Race and Usher's residency are among those that you will be able to visit in June 2023. And, of course, even more, are to be announced!
Check out the list of concerts, shows, and artists coming to Las Vegas in the next months.
I've also written another article about the weather in the summer in Vegas. You'll learn the essentials you have to bring with you and what to do there in the summer.
Best Time To Visit Las Vegas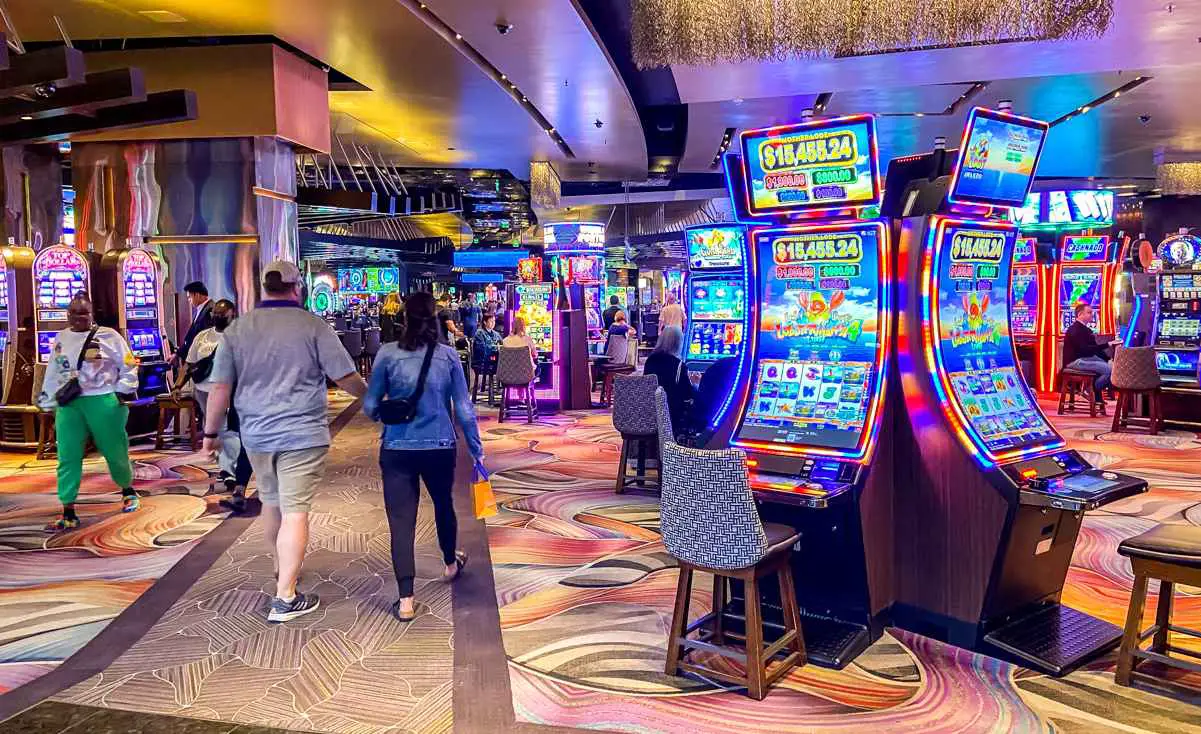 While June isn't the worst time you could choose, the temperatures are still higher than what most of us are used to. There are more optimal seasons throughout the year that many tourists consider most comfortable for a trip to Vegas.
May and September are the best months to plan your visit. The weather is warm rather than hot, so you will be able to enjoy the city to its fullest.
Temperatures in May range from 66°F to 89°F (18.9°C to 31.7°C). They don't fall below a comfortable level and feel very much like summer, yet the heat is not overbearing and will not cause any issues.
September is slightly warmer, with 71°F to 94°F (21.7°C to 34.4°C) on average. Still, much like May, it is a month highly favored by the locals and tourists alike.
March, April, and October are also nice months for those who'd like to avoid the heat. They are significantly cooler, with minimum temperatures averaging 49°F to 58°F (9.4°C to 14.4°C) and the warmest ones being between 70°F and 89°F (21.1°C and 27.2°C). 
The closer your dates are to the summer season, the more comfortable weather you are likely to get. Based on these temperature estimates, you can determine which months suit you most depending on your personal preferences.
RELATED: Best Times of Year to Visit Las Vegas
Is Vegas Too Hot To Visit in June – Conclusion
While June is noticeably hotter than May, the most recommended month for planning a trip to Las Vegas, it can still be very enjoyable, especially if you like hot summers. The heat is certainly not as overwhelming as in July or August. Plus, many exciting events hosted throughout June are worth your visit!