Is Las Vegas Too Hot To Visit in the Summer? (Nope, Here's Why)
(This article may contain affiliate links. If you click through and make a purchase, we will receive a small commission at no additional cost to you. )
Fondly referred to as Sin City, Las Vegas is famous for its bustling nightlife, impeccable entertainment scene, and world-class casinos. It's a must-visit destination for people who want to experience a fun getaway.
However, it might get uncomfortable during the summer months for people sensitive to hot weather.
Las Vegas can be too hot to visit for some in the summer, especially in July. The temperature increases significantly since it's located in the Mojave Desert. However, visiting Vegas in the summer is more affordable and less crowded because people tend to avoid the scorching heat during those months. 
In this article, I'll discuss how hot the weather gets in Las Vegas during the summer, the essentials you'll need to combat it, and the fun things you can do during your summer visit that'll keep you cool, so keep on scrolling.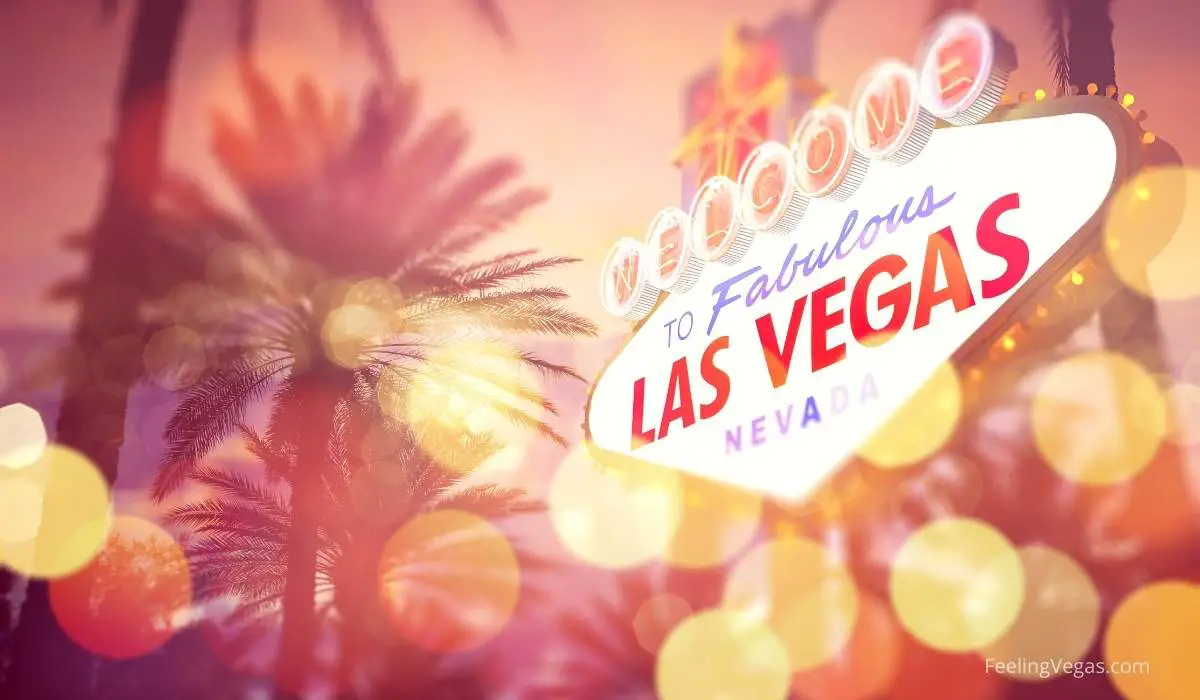 Weather in Las Vegas During Summer
The weather in Las Vegas during the summertime can get extremely hot, with some days reaching up to 115°F (46°C), specifically in July. The heat lasts almost 3 and a half months, from the first week of June through the middle of September. That's why some people don't recommend visiting Vegas in June because of the heat.
Although the heat can get intense during summer, Las Vegas is still worth visiting. There are plenty of fun and exciting activities, attractions, and food to try during those months, all of which will be discussed later in this article.
As long as you pack the essentials and come prepared, you'll have an excellent time, regardless of the weather. With that said, here's a list of things you should bring on your trip so you can explore Las Vegas safely and comfortably: 
Sunscreen: If you don't want your skin to get fried under the sun, I highly suggest you bring sunscreen with at least 30 SPF to protect your skin from the sun and re-apply every 2 hours as recommended by the World Health Organization.
Hat and sunglasses: Aside from adding some extra oomph to your outfit, bringing a hat and a pair of sunglasses adds extra protection to your face and neck when roaming the hot streets of Las Vegas during the day. 
Comfortable clothes: Wearing comfortable clothes in Las Vegas in the summertime is highly recommended as the heat can get intense during the day. Breathable clothes, such as sundresses for the ladies and shorts and cotton shirts for the men, would be ideal. In addition, don't forget to bring comfortable footwear too.
Business casual clothes: Although it's fairly hot in Las Vegas, packing business casual clothing is essential to enjoy the city's nightlife. Some establishments are particular about their dress code, so don't forget to bring an outfit that's more refined than what you'll wear during the day — button-down shirts, blouses, dresses, slacks, etc. 
Water: If you plan on exploring the city in the daytime, I suggest you carry an adequate-sized water container since the heat can dry you out. Not only will you stay hydrated, but you can also save a few bucks instead of purchasing multiple times throughout the day. 
If you're a fan of jeans, I've discussed wearing jeans in the summertime in Las Vegas or not in another article. So, don't miss the article before visiting Vegas.
Las Vegas Summer Attractions and Activities
Just because it's hot outside doesn't mean you can't explore Las Vegas during the day. In fact, plenty of fun and exciting activities await you in Sin City. You only have to worry about which one you should do first.
Cowabunga Waterpark
One thing that comes to mind in terms of summer activities is cooling off in a pool. So visiting one of Cowabunga Waterpark's parks, the Cowabunga Canyon in Summerlin or Cowabunga Bay in Henderson, would be an excellent idea.
Each waterpark has various attractions, such as waterslides, splash pools, and wave pools, that you'll surely enjoy. They also have cabanas you can rent where you can take a break from swimming and enjoy food from their food stalls.
Vegas Resort Pools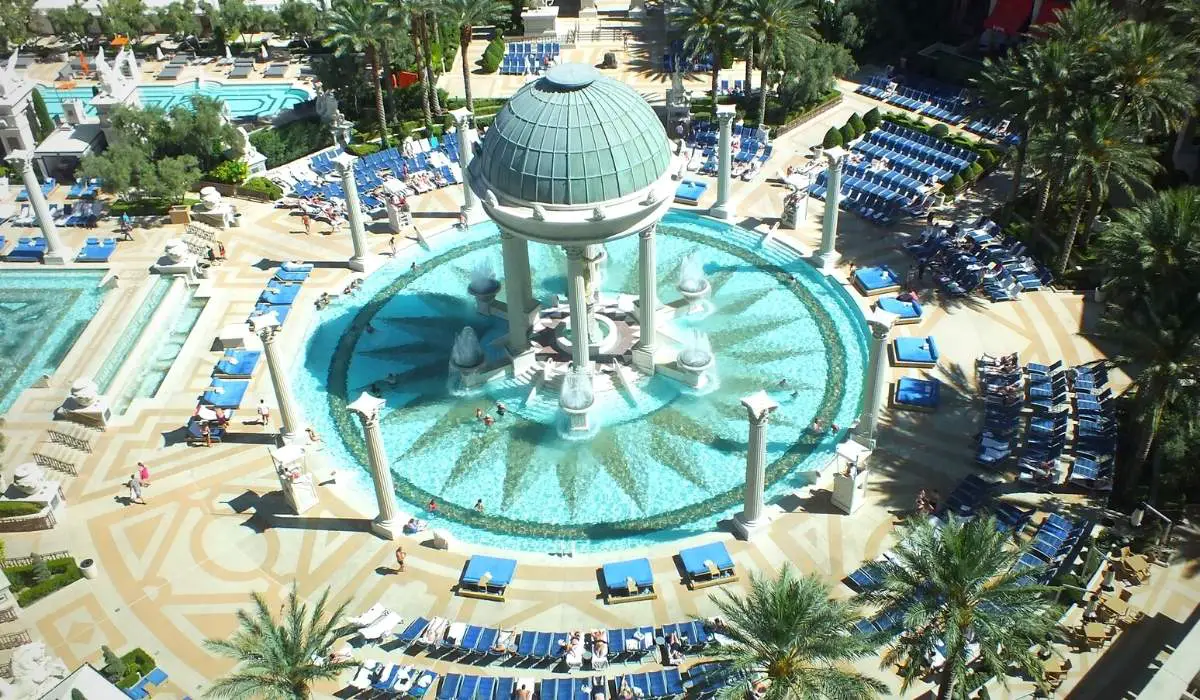 If you like the idea of lounging next to one of Las Vegas's incredible resort pools, the summer months are the ideal time to visit Vegas. Pool season runs from approximately mid-March through October, and summer in Las Vegas is the best time to experience a wild pool party or peacefully enjoy one of Vegas's refined pool areas.
I've written an article about the Vegas pools you can visit. Be sure to check it out.
Las Vegas Museums
Museums are almost always on the itinerary when planning a trip, even in Vegas. And if you're a fan, you'll enjoy exploring Las Vegas, as there are various museums throughout the city, both indoors and outdoors.
I highly recommend visiting the Las Vegas Neon Museum, Zak Bagans' Haunted Museum, and Madame Tussauds if you enjoy entertainment-themed exhibits. And if you enjoy nature, the Bellagio Conservatory and Springs Conservatory would be right up your alley.
Vegas Escape Rooms
Another exciting attraction in Sin City is the escape room. There are plenty of escape rooms in the area, so you can choose which tickles your fancy the most. But if you want to get your money's worth, add the Escapology, The Basement, and the infamous, SAW Escape Room.
These escape rooms won't only make your heart race (in an exciting way), but they'll also test your problem-solving skills. So if you're looking for a stimulating experience that won't require you to bake out in the sun, add these escape rooms to your itinerary.
Visit Mount Charleston
If you're an adventurous person who enjoys being outdoors, you most definitely should head up to Mount Charleston. Despite the hot weather in Las Vegas, being up on the mountain is about 20 degrees cooler than being down in the Vegas Valley.
Aside from that, Mount Charleston is an excellent recreational area wherein you can go hiking, picnicking, and even horseback riding. You can enjoy the immaculate views and maybe even snap a few photos.
Circus Circus Adventuredome
Another attraction I highly recommend, especially for thrill-seekers, is The Adventuredome at Circus Circus. This amusement park features a wide selection of rides and attractions, including roller coasters, arcade games, and even a theater with 4D features.
What's impressive about this amusement park is that it's indoors and completely climate-controlled, so you don't have to worry about being uncomfortable due to the summer heat. Everyone has something to do, whether you're a kid or an adult, making this a family-friendly attraction.
Final Thoughts
Despite the hot weather in Las Vegas, plenty of exciting activities are widely available from day to night, so it's still undoubtedly one of the best cities you can visit if you want to have a fantastic time during the summer.
So if you're still hesitant about planning a trip here over the summer, I say go for it! Just remember to pack your essentials and plan your itinerary to maximize your visit to Sin City.