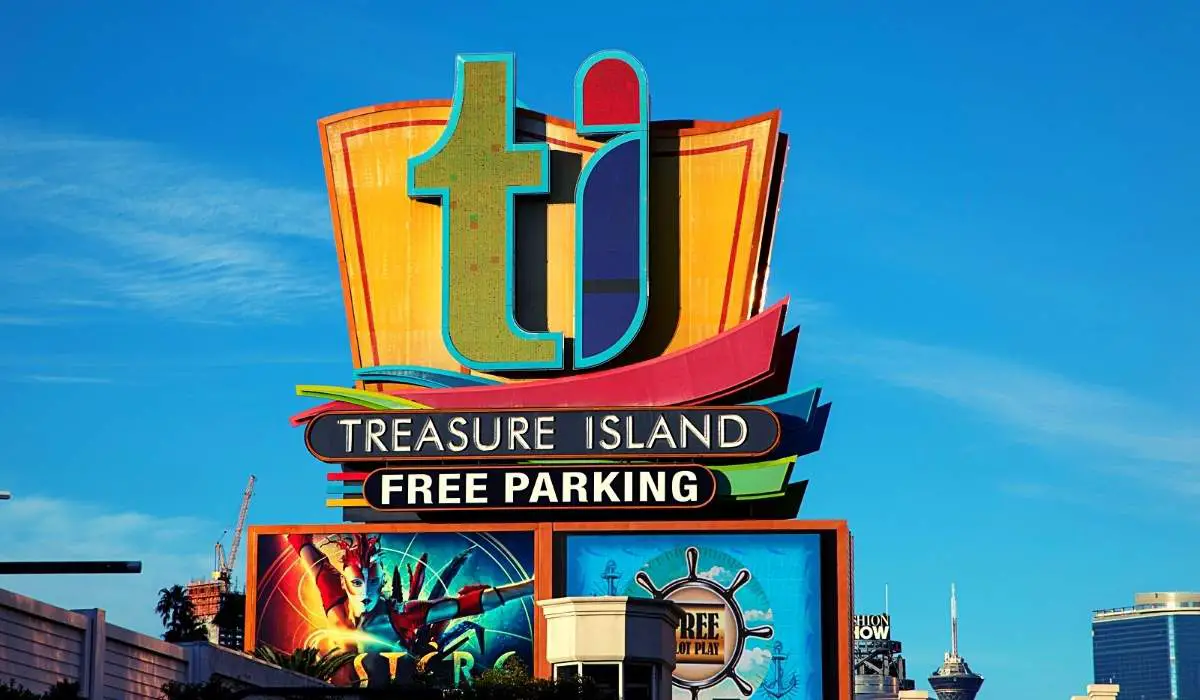 It wasn't that long ago that hotels, casinos, and other properties all offered free parking on the Las Vegas Strip to entice people to visit their establishments. That's all changed, and certainly not for the better, in my view. However, if you're in the know, there is still free parking available on the Las Vegas Strip. Let me show you where.
11 places to park for free on Las Vegas Boulevard (aka The Strip):
Circus Circus
Resorts World
Stratosphere (The STRAT)
Sahara Las Vegas
Treasure Island
Tropicana Hotel and Casino
The Venetian and The Palazzo
Wynn Las Vegas & Encore
Fashion Show Mall
The Shops at Crystals
The Shoppes at Mandalay Place
That's the list, but you still need to know the ins and outs and some of the rules of free parking on the Strip. Keep reading, and I'll give you the scoop about free parking at each of these places.
I will also tell you about some other places and ways to get free parking in Las Vegas along this wondrous 4 miles of non-stop entertainment. Finally, I've included an interactive Las Vegas Strip free parking map.
Las Vegas Strip Free Parking Map
This interactive Strip parking map will allow you to move around and zoom in so that you can really see where you'll find complimentary parking on Las Vegas Blvd. Click on a star to learn more about each location.
Map of the best places to park on the Strip or close by. Blue Stars = On-Strip parking——-Red Stars = Off-Strip parking.
Be sure to download our free Las Vegas Strip hotel map here.
Is There Any Free Parking on the Las Vegas Strip?
Several years ago, right around the time we moved to Las Vegas, almost all of the large casinos and hotels along the Strip started charging for parking (source).
It was upsetting to us personally because we had just moved to Las Vegas and were very excited about spending time exploring every nook and cranny along The Strip.
For a short while, the Strip properties were still offering free parking to anyone with a Nevada driver's license. That lasted about a year, then it was over, and everyone had to pay to park (Note: Many resorts along the Strip currently allow Nevada residents to park for up to 3 hours for free.)
To make matters worse, the parking fees have increased several times over the last couple of years.
These changes came about primarily because of the two largest casino owners on The Strip. Altogether, MGM Resorts and Caesars Entertainment own around 80% of the properties on Las Vegas Boulevard.
Since they don't have to compete with very many independent casinos, it was easy for them to implement a paid parking program.
So whether you're a visitor or a local, paid parking along The Strip is the current reality UNLESS you know where to look.
Which Casinos on The Strip Have Free Parking?
The good news is that there are still casinos on The Strip that offer free parking, but there are some things you need to be aware of and some different ways to go about it.
Here are the casinos along The Strip that offer free parking, along with a few specifics you'll need to know.
Circus Circus – Offers complimentary self-parking for hotel guests and all visitors. There is still a charge for Valet and oversized parking. While Circus Circus is an MGM property, I believe they still offer free parking here because this casino is on its own on the northern end of The Strip. So you can park here for free, but there's not much else within walking distance except maybe Resorts World.
Stratosphere (The STRAT) – Free self-parking and valet for all visitors and guests. Free parking for oversized vehicles is available in a lot across the street. Again the Stratosphere is somewhat in the same position as Circus Circus in that it is located on The Strip, but it is way off on its own, and there are no other major casinos within easy walking distance.
Sahara Las Vegas – Offers both free valet and self-parking in their two parking garages. Once again, this casino is not within easy walking distance of other properties.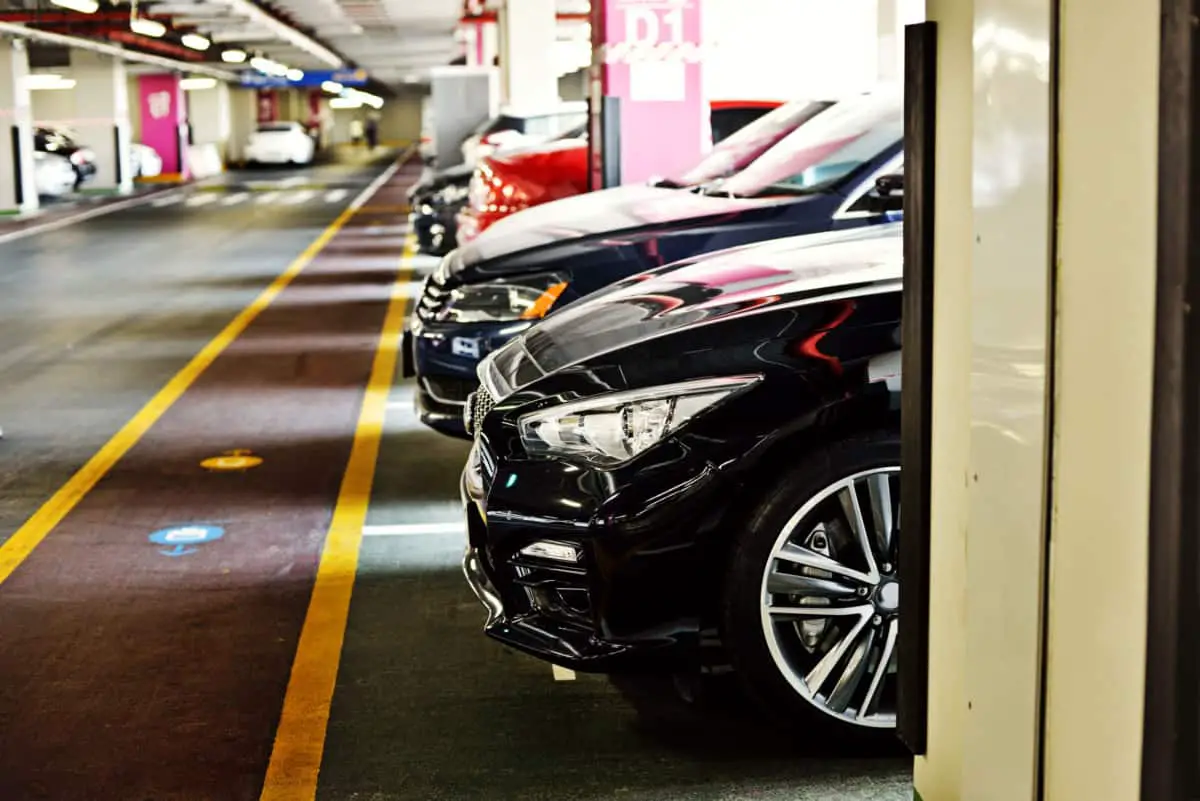 You may be noticing a theme by now. In many cases, the properties that can't get away with it are the ones offering free parking. However, all is not lost.
The following casinos are more in the thick of the activity on The Strip and still offer free parking!
Resorts World – (Updated 1/21/23) Resorts World still offers free parking but only if you are a member of their rewards program. You can sign up for the rewards program here. If you're not a rewards member, parking costs $10 a day. Valet parking is also offered but costs $25 – $75 per day.
Treasure Island – This is a great spot for free parking in Las Vegas, even for non-hotel guests! Both self-parking and valet are complimentary. Treasure Island is a fun casino, and there are a lot of other properties and casinos within a short walking distance.
Tropicana Las Vegas – Located just south of center Strip, the Tropicana offers an abundance of free parking. Both self-parking and valet are free as long as there isn't an event going on that day at nearby T-Mobile arena. On arena event days, there is a charge for parking unless you're a guest of the hotel.
The Venetian and The Palazzo – These sister properties have two parking garages that are available for complimentary parking. Each parking lot offers both self-park and valet. Learn more about staying at The Venetian and Palazzo in our article here.
Wynn Las Vegas & Encore – These properties offer free self-parking for all visitors and free valet parking if you're a hotel guest. Complimentary valet parking is also available for visitors spending at least $50 inside the resort within a 24-hour period.
Shops and Casinos On or Near The Strip With Free Parking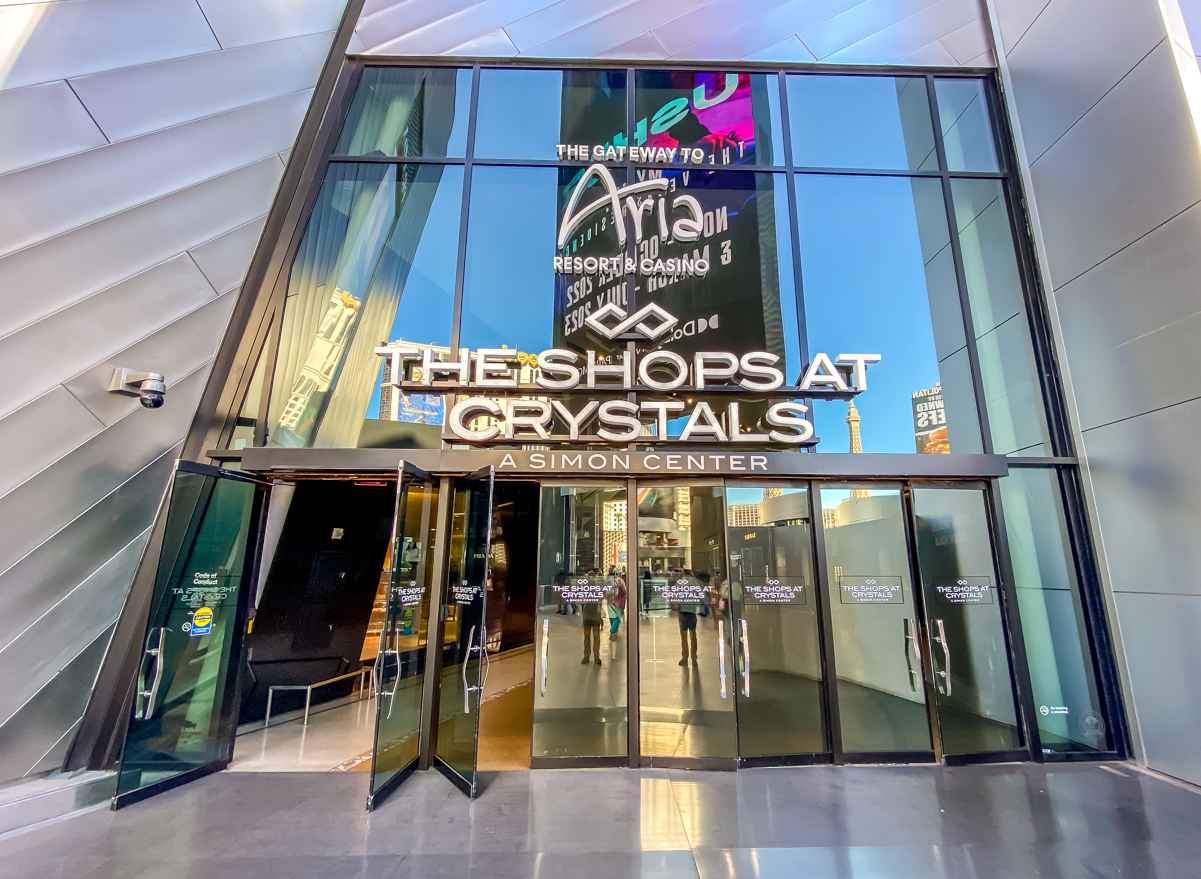 Malls on The Strip With Free Parking
It's easy to focus on the big casino properties when looking for free parking along The Strip, but there are other options. There are a bunch of shopping centers on or near Las Vegas Boulevard that have free parking available as well during business hours.
Fashion Show Mall – 3200 S Las Vegas Boulevard (google maps)
The Shops at Crystals – 3720 S Las Vegas Boulevard (google maps)
The Shoppes at Mandalay Place – 3950 S Las Vegas Boulevard (google maps)
(Note: Free parking at shopping areas does not allow overnight parking.)
Casinos Near The Strip With Free Parking
There are also some good-sized casinos just one or two blocks off The Strip with free parking, and most are within easy walking distance or a quick Uber ride to the popular activities on Las Vegas Blvd.
Strip-adjacent casinos with free parking include:
Free parking is great, and so are hotels that don't charge resort fees! Learn which Las Vegas hotels don't have resort fees in our article here.
Additional MGM Free Parking Options
If you're a regular on The Strip, there is another option. MGM Resorts, which owns at least 10 of the biggest properties on The Strip, including Bellagio, Mandalay Bay, Aria, New York – New York, Luxor, and Excalibur, among others, provides a couple of ways to get free parking at any MGM resort.
MGM offers complimentary parking at any of their resorts if you are a Pearl, Gold, or Platinum MGM Rewards member. This status is achieved by being a regular player at their casinos.
If you're not a gambler, there is another way to use a rewards card to help get complimentary parking. You can apply for the MGM Rewards Mastercard. This is a no-annual-fee credit card that you can use to validate parking when you exit the parking garage. We've written a complete article about this on our website here, showing you step-by-step how to get free parking at all MGM properties in Las Vegas.
Free Parking Las Vegas Strip – Conclusion
So all is not lost when it comes to finding a free parking spot on the Las Vegas Strip! Things may have gotten more difficult, but there are still good options for finding a free place to park.
Now you know where to park on the Strip for free.
Be sure and check out our Visitor Resource Guide here to get the most out of your Sin City experience.
Las Vegas Parking Guides (Cost to Park)
These handy Las Vegas parking guides are kept up to date and will help you know how much it will cost to park at the following Las Vegas hotels, resorts, and casinos:
If you found this article helpful, please SAVE THIS PIN to one or more of your boards on Pinterest. Thank you!