The Las Vegas Sightseeing Pass [ Ultimate Review ]
With so much to do and see in Las Vegas, it can get both confusing and expensive trying to figure out and budget for the best shows, tours, and activities that you'll want to do while you're in town.
The good news is there's a way to minimize your expenses and maximize your fun. It's called the Las Vegas Sightseeing Pass and it's a pretty great way to fill your time in Vegas with the best activities while paying less.

The Las Vegas Sightseeing Pass is a tourist pass you purchase online prior to your Las Vegas trip to save you money on top Vegas shows, tours, and attractions. The pass will help you save on each attraction as compared to paying for each one separately.
You can choose the number of days or activities you would like your pass to cover so you get the perfect pass for the amount of time you'll be spending in Las Vegas.

The pass allows you to see everything you want to visit by paying a one-time fee. You can choose from different price plans and passes to find the one that best suits your interests. 

Whenever friends or family come to Las Vegas as tourists (as opposed to just hanging out with us) we always recommend they pick up a tourist attraction pass. We think it's one of the best ways to see and do a bunch of things in Las Vegas for the least amount of money.

Recommending the pass is really a no brainer as we know our friends will save a ton of money on their Las Vegas vacation because they won't need to pay full price for each separate attraction.

Is the Sightseeing Pass for you? In this Las Vegas Sightseeing Pass review, I'll cover everything you'll need to know about the pass including its rewards, benefits, and pros & cons so you can get the most out of your trip to Las Vegas!

If you're already convinced the Las Vegas attraction Sightseeing Pass is for you and you're ready to grab your pass, you can get it here: SightseeingPass.com

So let's dive into the details of this highly sought-after Las Vegas attractions package deal.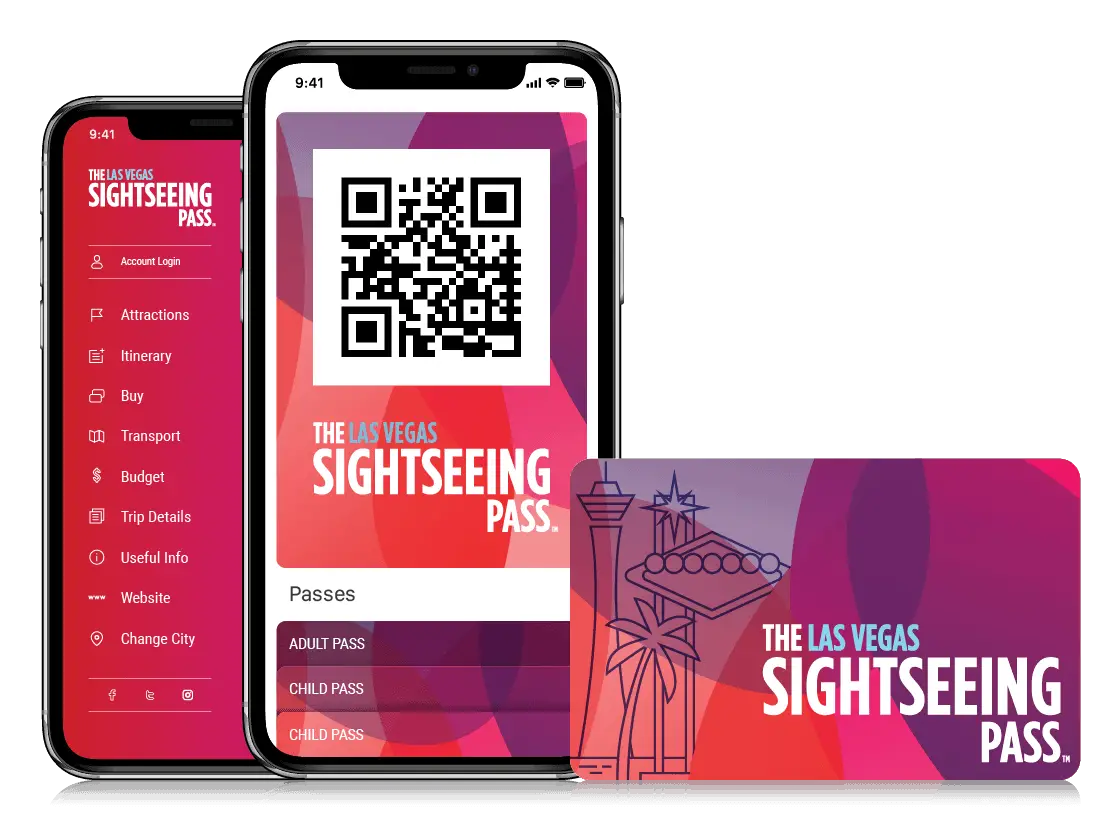 (This article may contain affiliate links, which means we might earn a small commission if you click and make a purchase. Thank you!)
What Does the Las Vegas Sightseeing Pass Offer?
There are countless outings and adventures in and around Las Vegas, some of which you might've never have heard of without having this tourist pass! 

The included activities cover everything from amazing Vegas shows to tours to the Grand Canyon and Hoover Dam, concerts and more. You can even choose a sunset helicopter tour over the Strip thanks to the Vegas Nights Helicopter Flight by Maverick Helicopters!

With the Las Vegas Sightseeing Pass, over 30 unique attractions await you during your next trip to Las Vegas. 

Here are just some of the shows, activities, and attractions you can experience by having a Las Vegas Sightseeing Flex Pass:

The Criss Angel MINDFREAK will amaze you with a fantastic night of magic and unbelievable tricks that you won't be able to see anywhere else. Going from a TV show to the big stage in Vegas, Criss Angel has continued to blow minds throughout every single performance.
The Mob Museum is an excellent choice for those who want to enjoy a relaxing afternoon of entertainment. Learn about all of the darkest & most sinister true events in the history of Las Vegas. It's easy to walk to from downtown, and there are plenty of interactive exhibits inside.
The Hoover Dam & Lake Mead Lunch Cruise provides a beautiful way to enjoy the outdoors, chow down on delicious food, and view the historic Hoover Dam. This tour offers a cruise on Lake Mead and even includes a tour of the Hoover Dam power plant that allows you to see first hand the inner workings of this magnificently massive structure.
The Drifting Ride Along is designed for those who crave an adrenaline rush. Imagine yourself sitting in the passenger seat of a Dodge Charger SLT Hellcat, cruising around corners at top speed. If you really want to bring life to your Las Vegas vacation, this is one of the best possible attractions around!
Madame Tussauds is one of the world's most famous wax museums. See countless historical figures and celebrities in wax form. Every last detail from eye color to wrinkles and clothes are all exactly as they appear on the person they replicate. It might not be an adrenaline rush, but it's certainly something that you'll never forget.
Cowabunga Bay Water Park has a variety of awesome water slides to help you cool off and have fun on a hot Vegas day.
Magic Mike Live at the Hard Rock Hotel & Casino is an excellent way to see a live rendition of the "Magic Mike" and "Magic Mike XXL" movies.
Elvis Presley's Heartbreak Hotel in Concert brings Elvis's career and music to life in a totally immersive experience, complete with massive LED screens and a top-notch band.
The Party Bus Express is a great way to travel the city in style as you hit up some of Las Vegas's hottest clubs.
The SuperKarts Exotics Racing session gives you the ability to race your friends on professional racing tracks in some awesome high-speed go-karts. The main track has 14 turns, sharp corners, and straightaways where you can accelerate quickly.
The Erotic Heritage Museum explores the history of eroticism from the Renaissance until modern times. If you're a history buff looking for something a bit spicier than your average museum, this is an excellent choice.
The Axe Monkeys Axe Throwing Range is a popular indoor axe throwing range in Las Vegas. Families with children as young as seven will be able to throw axes at pine targets to their hearts' content.
The Las Vegas Scavenger Hunts activity uses an app on your smartphone to take you running around the city. If you want to explore Las Vegas in a novel and physical way, this is a great way to do it.
Café Hollywood is an exquisite restaurant located inside of the Planet Hollywood Resort & Casino. The interior and menu are reminiscent of the Hollywood of an earlier generation, so older visitors will likely find this to be a fascinating place to eat. 
You can check out the full list of 34 regular and premium attractions here: Las Vegas Sightseeing Flex Pass

Flex Pass vs. Flex Premium Pass
If you decide you want to invest in a pass, you'll have two different options: the Flex Pass and the Flex Premium Pass.
If your time is short in Vegas most people will find the regular pass to be more than enough. However, those who have a bit more time and want to do and see more might opt for the Premium Pass.

Benefits of the
Flex Pass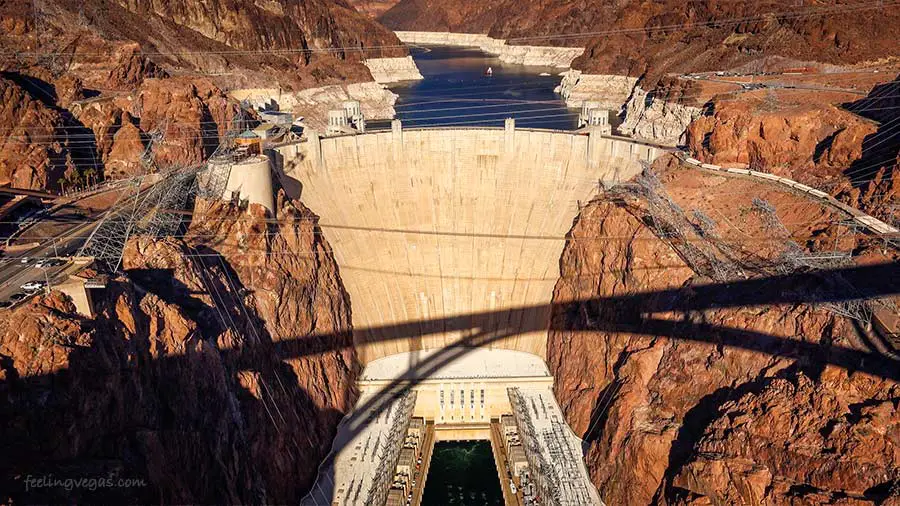 The pass is valid for one month (30 days) from the initial date that you use the pass in Vegas. This means that you don't have to worry about rushing to the city right when you first purchase the pass, but rather once you use it. (You can start using your pass anytime up to 12 months after purchase)
Your savings will exceed 50% of the upfront gate prices if you decided to skip the pass and pay for everything as you go.
You can start choosing attractions once you get to Las Vegas. No need to plan ahead, just find whatever sounds fun and have a blast at a reduced price.
You get to choose from 20 different unforgettable attractions on the list.
The price of the pass depends on the number of attractions you want to see. There are package options available for 3, 4, 5, and 7 attractions, all of which present a higher percentage of savings as you choose more.
Benefits of the
Flex Premium Pass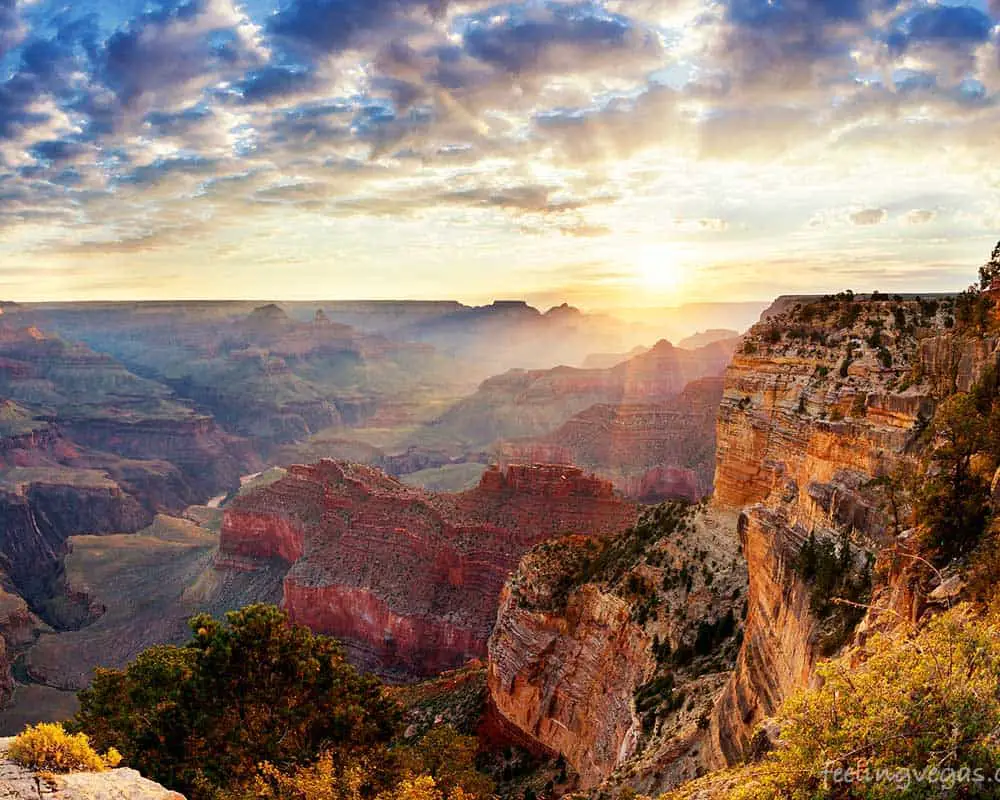 You'll get a free Grand Canyon South Rim Tour, a 15-minute helicopter flight over Las Vegas, the Hoover Dam and Lake Mead Lunch Cruise mentioned above, an eventful evening of seeing Mat Franco's Magic Reinvented Nightly, Legends in Concert, and more.
Just as with the previous pass, this pass won't expire until 30 days after you first use it. This means that you can buy the pass, prior to your vacation, and have a great time using it starting as soon as you get here! (You can purchase the pass up to 12 months prior to the start of your trip)
You can choose from 30 different attractions, which is 10 more than the regular pass. This increase in attractions makes the Flex Premium option the best deal for those who want to enjoy everything available in Vegas, including the fifteen premium attractions.
You'll save upwards of 70% on your Las Vegas attractions compared to the gate price. This is almost 20% more savings than the regular pass!
Just as with the regular pass, you can choose from 3, 4, 5, or 7 different attractions. The Flex Premium Pass also increases the savings percentage as you add on more attractions to your itinerary.
If you want to explore Las Vegas to the fullest, purchasing one of these passes is essential. Figure out which one is best for you and your family to see the city however you'd like!

How Much Can You Save With This Las Vegas Attraction Pass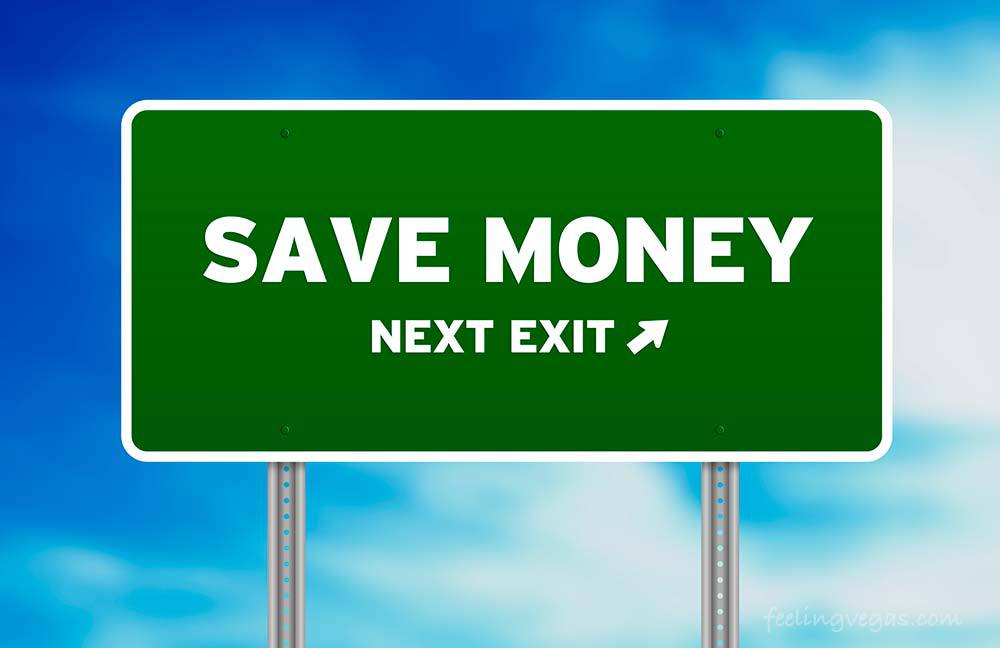 Let's get to the meat of this Las Vegas Sightseeing Pass review. How much money can you really save?
The LV Sightseeing Passes run anywhere between $84 and $439 depending on the number of attractions desired and which pass style you choose. The best way to show you the savings is by using a couple of examples.
For this example, let's say you choose the adult Flex Pass (regular) with 4 attractions for a cost of $105.

Here's the regular cost of these attractions at the ticket counter if you were to purchase them separately:
Attraction
Normal
Price
– Hoover Dam Bus Tour
$71
– Opium (Show at the Cosmpolitan)
$109
– The Mob Museum
$44.95
– Cowabunga Bay Water Park
$39.99
Total Cost (Without Pass)
$264.94
Total Cost (With Sightseeing Pass)
$105
Total Saved (Savings of over 60% off regular prices)
$159.94


Now let's try it again. This time we'll choose an adult Flex Premium Pass, also with 4 attractions. The cost of this pass is $259. This time lets use some of the attractions only available at the premium pass level.

Attraction
Normal
Price
– Tour of the Grand Canyon South Rim
$165
– Helicopter Night Flight (over the Strip)
$124
– Magic Mike Live
$139
– Drifting Ride-Along at Exotics Racing
$99
Total Cost (Without Pass)
$527
Total Cost (With Sightseeing Pass)
$259
Total Saved (Savings of over 50% off regular prices)
$268
As you can see, the savings can be significant. In addition, the level of savings will increase when you choose a visitor pass with a higher number of attractions.
How the Flex Passes Work
The Las Vegas Sightseeing Pass currently offers a list of 34 different attractions to choose from. Keep in mind that list this has the potential to grow, offering even more desirable adventures for you and your travel crew. 20 of the choices are considered regular attractions, while 12 are premium attractions.

These passes are much simpler than other attraction passes offered in major cities and theme parks. Instead of forcing you to go through different lines and special steps or plan strict itineraries that you're required to stick to, these passes let you do the things you want on your time. 

Both Flex Passes work in a similar manner. When you're setting up an account, you can choose from 3, 4, 5, or 7 attractions. Once you've chosen the number of attractions, you don't have to pick the specific choices until you're at the entrance. It's super simple! Pick how many things you want to do, choose the attractions as you go, and enjoy the experience. 

The passes work by allowing you to pay a base price in exchange for the option to enjoy numerous other attractions. Instead of spending $300+ on 3 attractions, you can spend less than that to enjoy 5 attractions. 
How to Use this Las Vegas Attraction Pass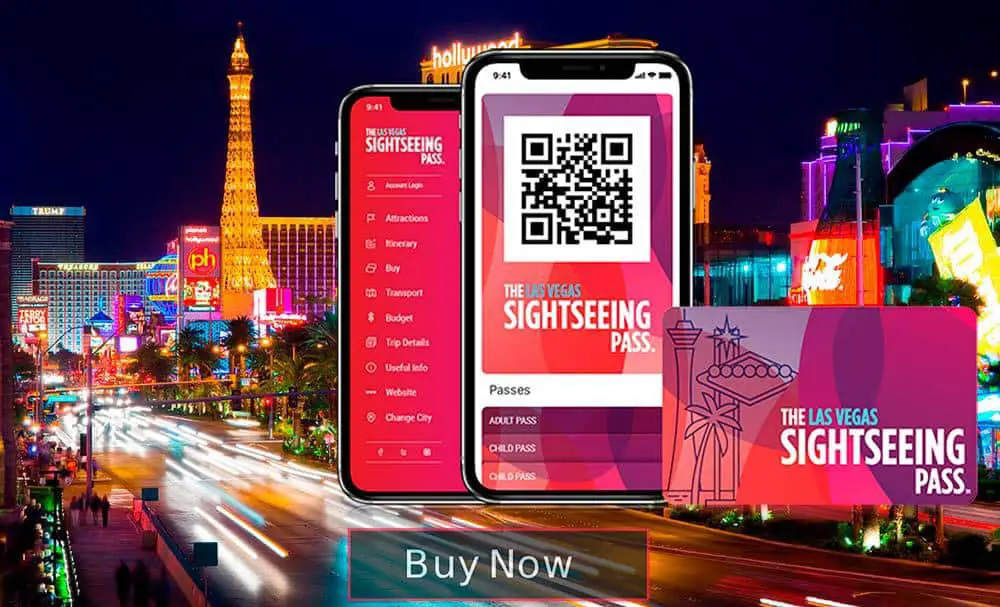 Just as setting up the pass is easy, so is using it. 

As mentioned previously, you can simply walk right up to most attractions to activate your 30 days of the pass. After you activate your pass, it will remove 1 attraction from the amount that you've chosen. 
However, it should be noted that most popular tours often sell out quickly. Don't worry, though, since you can reserve your tour online through the same website that you buy the Sightseeing Pass on.

You can buy these passes up to 12 months before the day you plan to visit Las Vegas. This pre-pay option is nice, as you can pay now and start enjoying the experience whenever you'd like over the next few seasons. You can also get a full money-back refund for a non-activated pass anytime within that period.

After purchase, the attractions pass is delivered to you instantly via email. Use it as a digital pass or print it out and you're good to go. It can also be automatically downloaded to your phone through their dedicated app which you'll have access to after your purchase.

When you arrive at the ticket window at any given attraction, you can simply show your printed pass card or the digital pass on your phone to receive your free attraction ticket. You don't have to sift through emails for the pass or log in to any special rewards club.

The passcard activates once you use it, meaning that you don't have to visit some random office before you use it. This means your time in Las Vegas is spent having fun instead of wasting time trying to figure out where to go to activate the pass.

Some of the attractions have Fast Track lines for pass holders, which will allow you to glide right past the long lines that buildup on weekends in Vegas. Again, you're not forced to choose one line or the other as you might be at other theme parks and cities.

Note: Each attraction can only be visited one time per pass. You cannot continue to use the same pass on the same attraction. However, you probably want to see all of the other exciting activities around Las Vegas and the surrounding area anyways, making this a minor limitation
Use The Sightseeing Pass Website to Help Plan Your Trip (Added Benefits)
Although the idea of being able to explore Las Vegas freely might sound amazing to some people, others might feel out of place. The city can be intimidating if you haven't visited it before. Crowds on every corner combined with endless streets could make it hard to navigate and choose where you want to go and what you want to see.

So if you prefer a structured visit, you can map everything out before you even set foot in Las Vegas. The Las Vegas Sightseeing Pass website will show you all of the transit routes and attractions before arriving.

The website also offers itineraries geared for both beginners who have never been to Vegas and well-traveled veterans who want to see some more obscure attractions.

You can also create a customized itinerary based on the days you'll be in town and pre-plan in which order you'd like to enjoy the attractions. It might not be necessary to book each event, but you can do it if you think it'll save you time and guarantee access to the experience.

As previously mentioned in this article, a few of the tours and other attractions might be sold out by the time you arrive if you don't book them in advance but remember it's easy to book the premium attractions on their website ahead of time.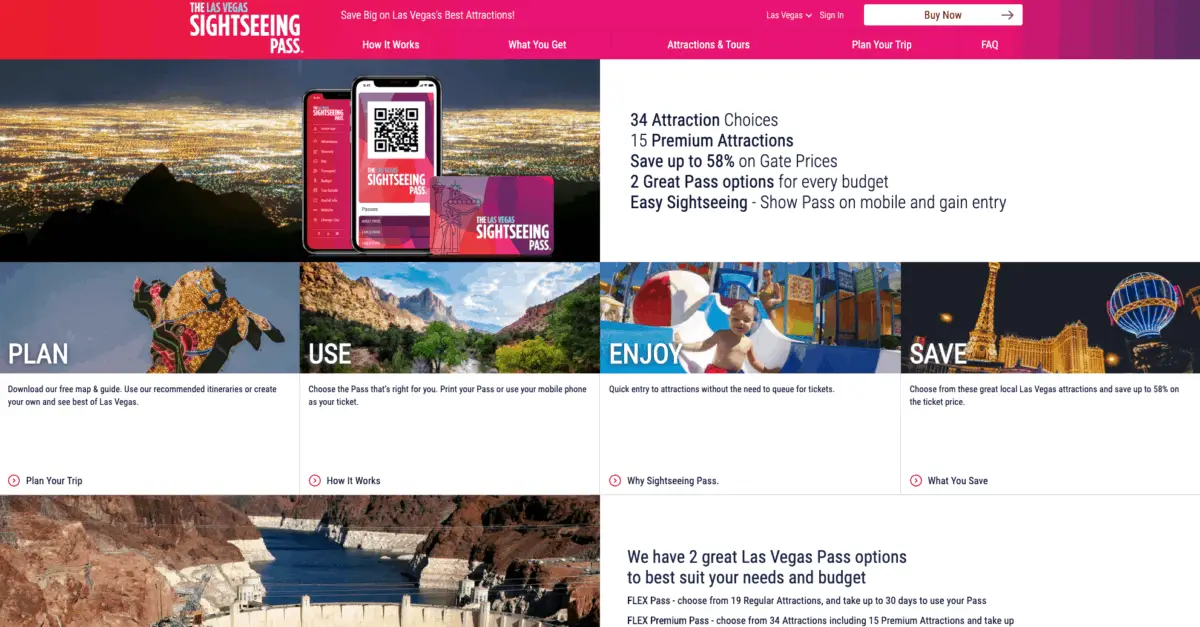 Another useful tool is the Las Vegas attraction map. Through your Sightseeing Pass account, you can download a map that highlights all of the attractions around the city and surrounding area. This allows you to easily navigate from place to place, saving time and unwanted headaches in an unfamiliar city.

The account access also allows you to check out an online digital version of the map that doesn't require downloading. There's even a guide for those who need additional assistance to get around town. All of the tools are available for you to look through in order to have the smoothest and most enjoyable experience possible. 
Creating a Sightseeing Pass Account for Free
If you're interested in the Las Vegas Sightseeing Passes, you can create an account for free without any obligations. 

A free account will allow you to look further into the various options of each pass. It'll also let you keep track of each of the passes that you might end up purchasing in the future. If you decide to buy one of the passes, you don't have to confirm your email or any other details once you've set the account up completely.

When you're ready to create an account for the Sightseeing Pass, all you need is to enter a first and last name, an email address, and a new password. You can also opt to receive promotions, product offers, and other deals that you won't find anywhere else. It's a quick process without any pressured sales.

You'll have to input payment and shipping details if you ever decide to buy one of the passes. It's also a good idea to submit a location starting point so they can map out an itinerary or a map guide if you choose to ask for additional support. However, you don't need anything other than the aforementioned details to create your free account.

What makes this pass so much more useful than any other Las Vegas deal is that it comes with an accompanying app. The app lets you download a digital ticket and leave the physical copies back at home.

All you need to do is log in on the app, show your barcode, and have the attendant scan it. Those who wish to skip the logins and apps can still use a physical card though.

If you experience any unforeseen issues with the card, you can always access your account through the app or visit your online account through a computer. 

Also, customer support is as good as you'll find anywhere. They understand that you only have so long to visit Vegas, so you'll receive quick service at all times.
Which Las Vegas Sightseeing Pass is Best for You?
Now that you've seen the details of both passes, the account setup process, and some of the available attractions, it's time to find out which pass is going to work best for you. 

You might assume that the Flex Premium Pass is the best available, but that's not true for everyone. Below are a few of the pros and cons of both passes to help you figure out which one you should choose.

Flex Pass (Regular)
The Pros
Low, one-time prices for a list of 20 different attractions
Cheaper than the Flex Premium Pass
Most straightforward option for those who just want to pay and visit right away
The Cons
Limited attractions compared to the Flex Premium Pass
Zero additional attractions added for free

The Premium Pass has its own pros and cons you'll need to consider.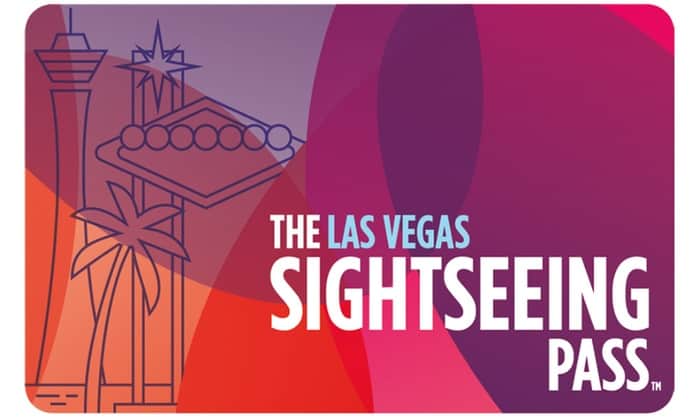 Flex Premium Pass Pros & Cons
The Pros
Comes with a handful of additional attractions, including a helicopter flight and a lunch cruise
Choose from 30+ attractions including access to Premium lists
Savings of up to 70% savings on gate prices
The Cons
More expensive than the regular pass
Might have too many attractions to see in a short time period for some people
Both of these passes are the best that you'll find for saving money on the top attractions around Las Vegas. Neither of them is better than the other, as they're both beneficial in their own right.

Here's How I Would Decide Which Pass to Choose
If you're visiting Las Vegas for a short weekend, you'll have a better time with the Sightseeing Flex Pass (Regular) as it has more than enough attractions for a weekend. After all, you can't cram in numerous cruises, tours, and various other attractions into 48 hours while still getting enough time to sleep, travel, eat, and so on.

On the other hand, if you have 3 or more days to visit and relax around the city, the Premium Pass might be a better option. You'll have access to all of the premium attractions as well as better savings on bigger deal packages. This allows for more time between tours and attractions to make sure that you're not cramming everything in or being late all the time.

Is the Las Vegas Sightseeing Pass Really Worth It?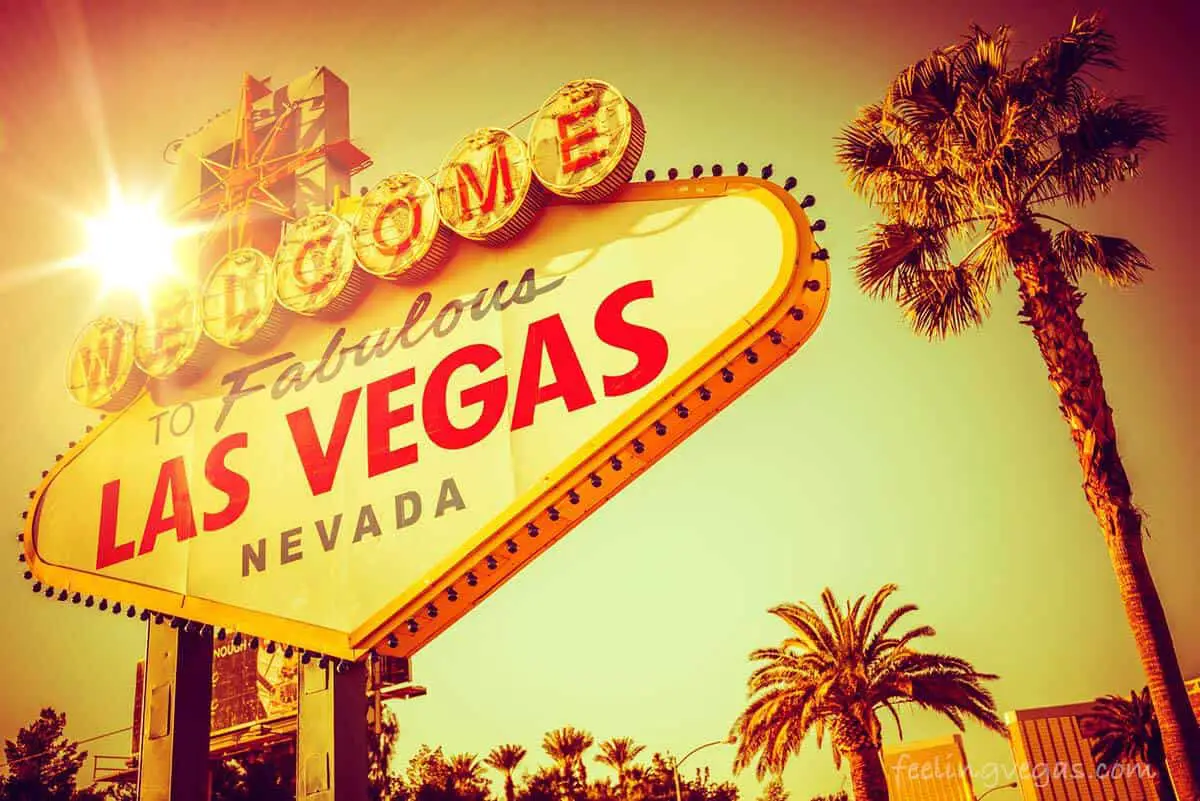 You might be wondering if the Las Vegas Sightseeing Flex Passes are even worth the investment. After all, they require an upfront payment. 

It all depends on how you choose to spend your time in the city. There's no point in wasting money if you're not interested in any of the 34+ attractions listed. The following criteria should help you decide:

The Las Vegas Sightseeing Flex Passes are worth buying if:
You and your family want to experience several attractions on the list. You'll save money if you choose as little as 3 attractions around Las Vegas. If you know that you're going to want to see more than 2, why not save money?
You know that you'll be visiting Las Vegas within the next 12 months. The passes both have year-long expiration dates, giving you the option to head out on a spontaneous and unforgettable adventure.
You like the idea of skipping lines using the expedited Flex Pass lines.
You're looking for an itinerary to experience everything there is to see in and around the city. Las Vegas is massive, making it easy to become confused. You can take advantage of the guides, maps, and itineraries through your online Flex Pass account when you need them most.
You enjoy frequently visiting Las Vegas on your own time. If you're someone who goes to the city often or is staying for a while, why not save tons of money? Some options go all the way up to 7 attractions, saving you up to a whopping 70% off of regular gate prices. This translates to hundreds or even thousands of dollars if you visit several times a year.
In contrast, the Las Vegas Sightseeing Flex Passes aren't worth buying if:
You only plan on visiting Vegas for less than two days. While you might find the passes useful if the designated attractions are the only thing on your list, you'll find it challenging to fit anything else in. This includes nice restaurants, attractions that aren't on the pass, and transportation.
You're not interested in the attractions available through the passes. Keep in mind that not everything in Vegas is available through the Sightseeing Pass. However, you'll still find the highest quantity of top-notch events through this pass compared to any other option out there.
You're not sure if you'll be going to Vegas within a year. Don't buy the pass unless you know that you'll be visiting the city within 12 months, otherwise you'll have wasted your money. That being said, you can get a refund during any time within those 12 months as long as you do so before it expires.
You're tired of having multiple accounts and emails. We all know how frustrating it can be to rely on emails, apps, and other additional bits of info to remember. While the Sightseeing Pass makes it as easy as possible to access your info with the least difficulty, it's still something else that you have to think about.
There are plenty of good reasons to choose the pass. For most people visiting Las Vegas, it's an unbeatable package deal that you won't find anywhere else. There's no doubt that you'll see and do more through the Sightseeing Flex Passes, but it's ultimately up to you to decide if the pros outweigh the cons.
Everything You Need to Know About the Vegas Sightseeing Pass Package
Everything that you need to know about the pass is right here on the Las Vegas Sightseeing Pass Website. Be sure to check out their website for deals, added attractions, and a planning guide.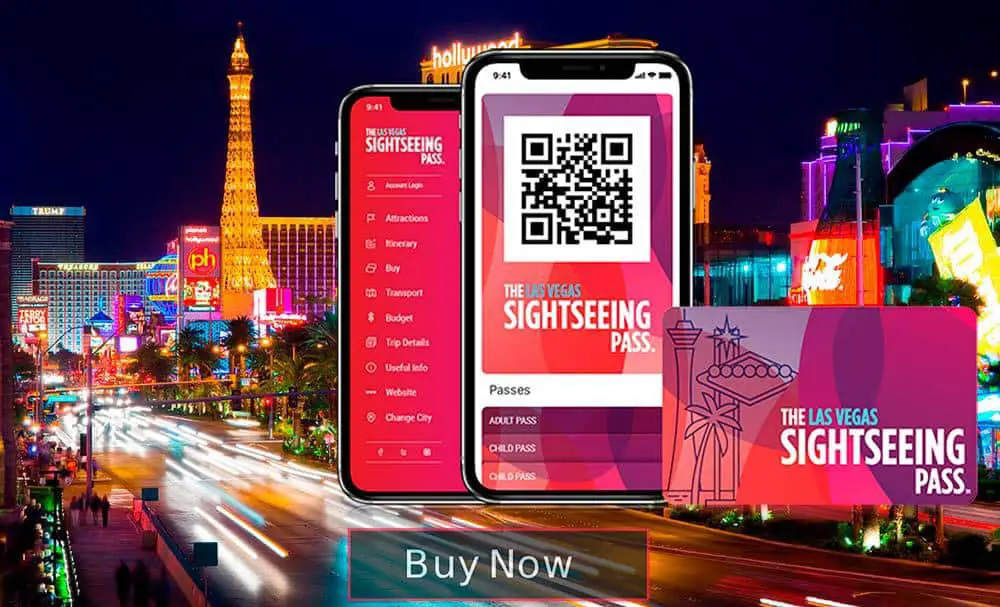 Summary
Whether you're visiting Las Vegas for the first time or you've been here countless times, the Sightseeing Flex Passes are as good as you'll find anywhere else. Save money on the best attractions for a low-cost, riveting, vacation unlike any other!
If the attractions included in the pass are well suited to your interests, I think the pass provides an excellent value and will only make your vacation to Las Vegas more exciting!
I hope that this Las Vegas Sightseeing Pass Review has been helpful. Have a great trip to Las Vegas!
If you found this article helpful, please SAVE THIS PIN to one or more of your boards on Pinterest. Thank you!