Is Las Vegas a Good Place to Live for Families? An Essential Guide
Most people think of Las Vegas as a wild party town, but that is not all it is! There's so much more to the city than just the Strip, and it's evolving into a great place for families to live.
Is Las Vegas a Good Place for Families to Live? Las Vegas has been known for years as a tourist destination, but it can actually be a great place for families to live as well. It has plenty of schools, a ton of activities to enjoy, and is one of the most affordable large cities in the United States to live in.
Although Las Vegas has the reputation of being a getaway playground for adults, the other side of Las Vegas (the side that has nothing to do with the Strip) could be the perfect place to raise your family.
Whether Las Vegas is a good place or not for your family to live will depend on several factors that I'll discuss below.
(This article may contain affiliate links, which means we might earn a small commission if you click and make a purchase. Thank you!)
Is Las Vegas a Good Place to Raise a Family?
When considering a place to raise your family, you not only want to know how you're going to prosper financially but also what your day-to-day life might be like. Las Vegas is mostly seen as "The Strip," which is all about drinking, gambling, and partying until the early hours.
There is another side of Las Vegas, however. It's a place that's removed from all of the non-stop parties and is a much more family-friendly place to raise your kids.
Most tourists think that Las Vegas is the Strip and nothing else. The truth is that beyond the Strip there is a whole city that most tourists will never see.
Outside of the tourist areas Vegas is a city much like any other. We have working-class neighborhoods, grocery stores, and Walmarts. We also have one of the largest school systems in the country, and communities specially designed to benefit families of all income levels.
Many, (most?) Las Vegas residents haven't been to the Strip in months and only head into that area of town when they have friends or family visiting.
Before moving here, my wife Wendy and I had visited many times but spent all our time in the tourist areas. We had no idea of what the surrounding city was like. Like most tourists, we never even considered it.
One thing I did know, however, was that Las Vegas is surrounded by some of the best National and State Parks in the country. These parks are home to several of the most beautiful natural areas you'll find anywhere in the United States.
Combine this with some of the most affordable housing available in a large city, and you and your family may be quite happy to live here.
Naturally, Las Vegas has some rough areas of town. Luckily, the majority of the crime that occurs in the city is only in a few certain areas. Las Vegas Metro and Clark County Police have taken precautions as well as formed programs to educate individuals around the city about specific problems and areas.
I think we can agree that there are good and bad sides to living in any city. Let's talk about what makes Las Vegas a great place to raise a family, and some things you should know about if you're considering moving the family here.
The Pros of Raising a Family in Las Vegas
Las Vegas has affordable housing options that can fit the needs of a variety of families. It is one of the most affordable of the big cities in the United States. Not only are the housing options affordable, but it has a comparable cost of living as well.
Vegas has so many activities for families of all ages. Depending on the age of your children, the Strip, may not be the ideal place for family time, however, there are plenty of great activities that both parents and children can enjoy throughout the city.
Las Vegas also offers shopping and recreation areas outside of the main tourist spots that host theaters, recreation centers, museums, and plenty of outdoor activities. With so many different cultural influences in the area, it is a great place to immerse yourself and your children in cultures that may be different from your own.
Education is one of the number one areas of interest for most families. Having said that, I must say that the quality of the Las Vegas school system is a mixed bag. While area schools have an 85% high school graduation rate and climbing (source), the education your child will receive depends greatly on the area of town you live in. This is something you may want to consider carefully before choosing a neighborhood to live in (much more on this below).
The Cons of Raising a Family in Las Vegas
Along with Las Vegas' history of gambling and adult activities, there is a high crime rate that you may want to consider. At the end of the day, there will be crime in any big city so it's best to consider the specific neighborhoods before choosing a place to live. In some areas, the violent crime risk is almost double that of the national average. In other areas, you will feel quite safe and secure.
Nevada, in general, is facing a shortage of medical professionals. This is not exclusive to primary care, but it covers a wide range of medical care. The city is working on building a better infrastructure that helps keep doctors and dentists more readily available. With only one medical school nearby, Las Vegas has had trouble attracting enough doctors to the area (source).
If child care is something that you are going to need, then it is going to come at a premium cost. This cost could be nearly equivalent to the price of tuition for a public college. Even if you are able to afford the daycare, then the quality of that care may not be up to par. Many families are spending a quarter of their yearly income on child care.
What Are the Best Neighborhoods for Families in Las Vegas?
If you are planning on moving to Las Vegas, then the neighborhood you choose is more important than you may think. Not only is this going to help you know crime rates, but you can also learn about the education system around it too. Here are the top four areas for families in Las Vegas!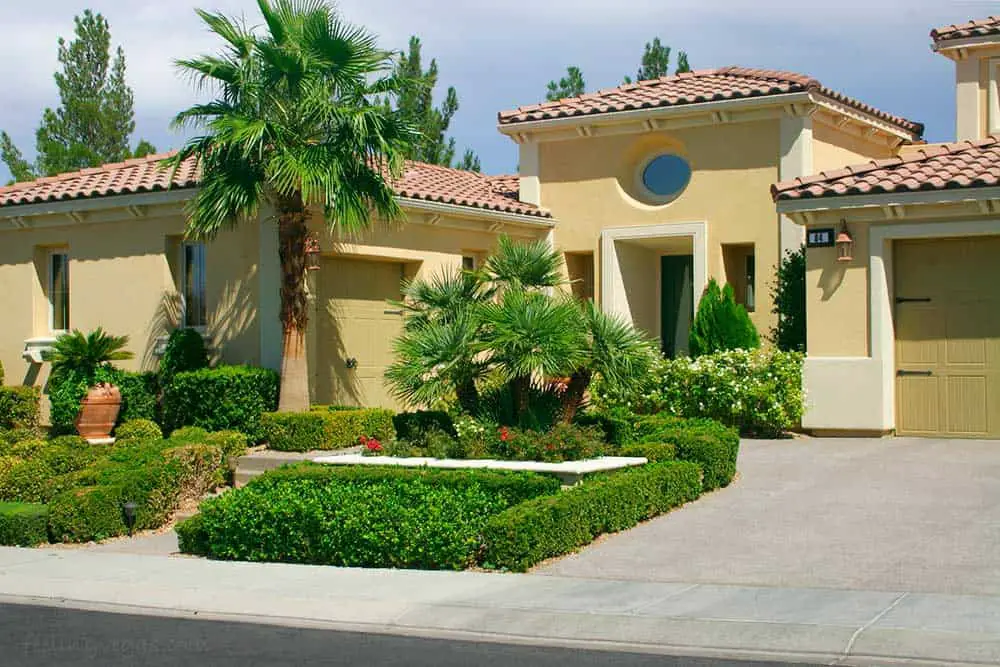 South and Southwest Las Vegas
For young families, this is a great area of Las Vegas to start out in. It is way less developed than other areas of the city, so you naturally have more room. It is located between two major highways, so it makes commuting to work easy. There are also master-planned communities that cater to families.
Many of the communities in this area are relatively new. It is not fully populated yet, so it is a great place to be close to the city, but experience a little bit of the slow life as well. Some of the most popular communities in the area include Green Valley (map), Anthem (map), Seven Hills (map), and Southern Highlands (map)!
Henderson
This has become one of the most popular suburbs for families in the Las Vegas Valley. It is right next to two natural areas run by the National Park Service (Hoover Dam & Lake Mead National Recreation Area), which offers an abundance of nature-based activities for families.
There are also a lot of housing options since it is such a popular location and they are building new homes rapidly. It also has a great school system too.
Henderson is considered to be the second safest city in Nevada after Boulder City (source) and has been deemed as one of the best places to live in the country (source).
Although initially, Henderson was not part of Las Vegas, both cities have grown and basically merged into one. It has pretty much everything you would need close by and is a great place to live.
My wife's parents moved to Henderson shortly after we moved here so we spend a lot of time in the area and it is a very nice community that offers all the nearby fun of Las Vegas while remaining apart from the day to day craziness of the Strip. You can see what area of town Henderson is in here on google maps.
Summerlin
This is a smaller version of Henderson that was planned by Howard Hughes. It backs up to the Red Rock Canyon National Conservation Area (see our article about Red Rock Canyon here) and offers a lot of outdoor activities.
It boasts a large amount of shopping and restaurants, so you are not required to travel to the city for a good meal. It is considered one of the more upscale places to live in the Las Vegas Valley.
There are a lot of schools in the area and was designed to accommodate families. It has more of a small-town feel to it. It has a great downtown area and it is several degrees cooler on average in the summer than the rest of Las Vegas. Check out the Summerlin area on google maps here.
Rancho Charleston
If you are looking to live in Las Vegas, then Rancho Charleston is a great option. Because it is affordable, there are a lot of first-time homeowners and new families in the area. For being in the city, it has a low crime rate and has a good school district. It also features its' own downtown section, which offers restaurants and other amenities.
Homes in the area average around $300,000, but there are some accommodations for under $170,000 for families who may just be starting out. Rancho Charleston features a lot of area parks, is dog-friendly, has sidewalks, and is well-maintained overall.
Check out the Rancho Charleston area on google maps.
Is It Hard to Find a Job In Las Vegas, Nevada?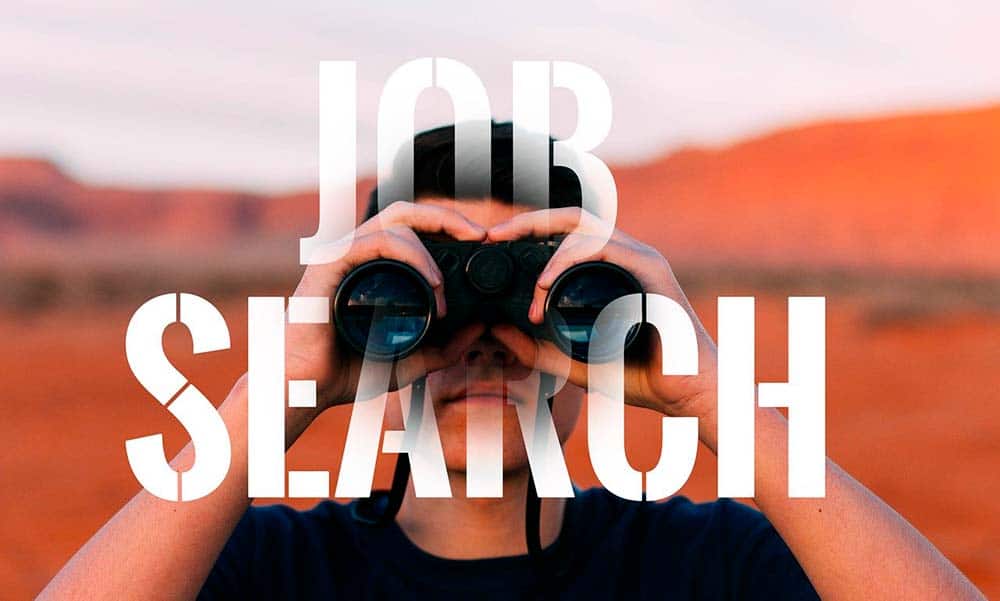 The top industries in Las Vegas are obviously tourism and gambling. With over 43 million visitors per year, there is always a need for help in the tourism industry.
While tourism jobs provide a lot of employment, it may surprise you to find out that the Clark County school district is the single largest employer in both Las Vegas and Nevada as a whole (source).
The overall job market is not great but has been improving and it is not impossible to find employment. The average salary for those working in Las Vegas is about six thousand dollars below the national average but there are some advantages in regards to income tax that may help to partially offset this (more below).
Las Vegas has a slightly higher average of unemployment than the national average as well. This is mostly due to lifestyle choices, but lack of skills is also a common problem with unemployment.
While there are jobs available, many of them are low paying jobs. These jobs typically do not have benefits, and may not be enough for a single household to have a comfortable lifestyle due to the cost of living in the area.
If you have a strong list of skills, then you should not have an issue finding jobs, but you may want to look at available jobs before you move or start a family in the Las Vegas area.
If your current job has any openings in Las Vegas, then you should try and apply for that job, so you have a job ready for you when you move. Since the area does not have many skilled workers, a lot of companies do not have major headquarters here, although that seems to be slowly changing.
No State Income Tax and Lower Property Taxes
Hallelujah! This is a big benefit to living in Las Vegas and Nevada as a whole. Since the State of Nevada, and Las Vegas, in particular, makes its revenue from taxing tourism and casinos they don't need to levy a tax on your income.
I thank every one of the 43 million tourists that visit each and every year!
The savings by not having to pay state income tax helps to make up for some of the lower-paying jobs around as well.
In addition, we've found property taxes to be quite a bit lower than what we were used to. That, however, is entirely dependent on where you live in town. Independent cities like Henderson have a higher property tax rate than the City of Las Vegas for instance.
What Does the Cost of Living Look Like?
As with anywhere, the cost of living in a particular location is dependent on the lifestyle that you choose. The specific area of town you live in, your dietary needs, and the size of your family all play huge roles.
In general, the further you get from the Strip, the more affordable everything will become.
Once businesses and service providers realize that tourists are most likely not going to be coming their way, there isn't much of a need to overcharge because locals simply won't pay the costs.
Although Las Vegas may be more expensive than other cities when it comes to prices near the Strip, in comparison to other large cities on average, Vegas is quite affordable.
Rent
The average rent in Las Vegas for an apartment is around $1,113 per month (source). Some of the more luxurious neighborhoods can reach up to $3,000 per month. Renting a house will run a few hundred dollars a month more on average.
Las Vegas can experience extremely hot temperatures, but it can also snow on rare occasions (See our article "Does it Ever Snow in Las Vegas?")! The average utility bill for a 1,000-square-foot apartment is just under $200.
Having said that, it is highly dependent on where you live. We live in a 1500 sq ft. updated house with good insulation and a pool and our average monthly bill is around $125. So pretty inexpensive.
Groceries and Food
A lot of locals actually prefer to grocery shop in bulk to cut down on food costs. We do most of our food shopping at Costco. However, in an average grocery store milk is around $3.41 a gallon, while bread runs you around $2.26 loaf.
As long as you're not shopping at a specialty food market (ie Whole Foods, Trader Joes, etc.), monthly expenses for food can be considered quite reasonable.
Driving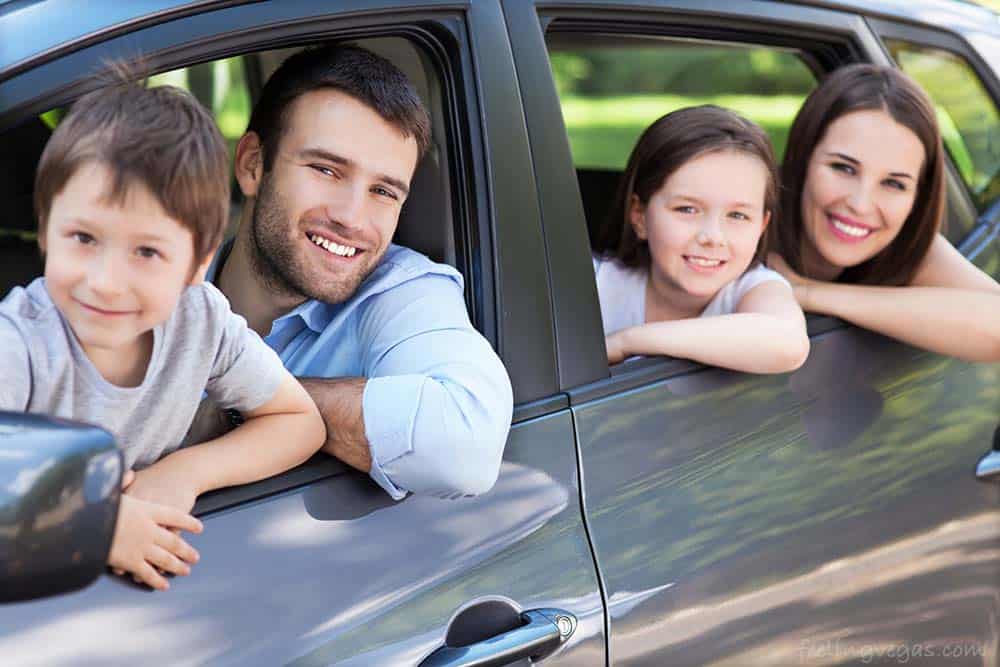 Driving in Las Vegas is more expensive than other locations in Nevada. The insurance minimum is usually around $100 month or more, and the gas price average is 14% higher than the national average.
The high cost of auto insurance was one thing that really surprised me when we moved here. We found that most things in Las Vegas were very inexpensive compared to where we used to live (Washington State). Everything except car insurance that is. It was significantly higher!
After all, Vegas is a 24/7 town and the streets can be busy day and night. Also, I've seen some of the worst drivers ever since moving here!
Public Transportation
Las Vegas does have excellent public transportation available. Check out our article here to learn more about the local bus system and how to get around in Las Vegas without a car.
Childcare
If you are planning on using child care, it will cost you more than you might think. Many locals in Las Vegas spend as much on child care as it would cost to attend a public college for a year. Since the average couple will spend almost a quarter of their income on child care, it is something that needs to be put into a family's budget.
Quality of Education in Las Vegas
Las Vegas has the fifth-largest school system in the country. Although Nevada has not had the best history with education, the state has been working on infrastructure to improve the quality of education provided.
Some schools, however, receive more funding than others, which we see reflected in the majority of the studies found online.
Due to an increasing focus on education, Las Vegas has been able to continually increase its graduation rate year after year and Clark County schools have been working hard to increase the quality of education overall.
The recession hit a lot of families especially hard here, which resulted in children being pulled out of school or just choosing to drop out in order to help support their families. Things are getting better but Las Vegas has been slow to recover from the Great Recession.
Also, Las Vegas has a large transient population, meaning that people move into and out of Las Vegas quite frequently. With kids entering and leaving the school system at a high rate throughout the school year this causes problems with school test scores and standardized test results.
Some of the Best Las Vegas Schools
Here is a list of some of the best schools in the valley. I've provided a map of the schools below and I think you'll find where these schools are located to be a good indicator of some of the better places to live in Las Vegas if you have kids.
Best Elementary Schools in Las Vegas
Shenker Academy, Summerlin
James Bilbray Elementary School, Bavington Court
Bonner Elementary School, Canyon Ridge
Merryhill Elementary School, Mountain Trails
9th Bridge School, Downtown Las Vegas
Faith Lutheran Academy, Cottonwood Terrace
Best Middle Schools in Las Vegas
Hyde Park Middle School, Arts District
Justice M E Leavitt Middle School, Lone Mountain Village
Odyssey Charter Middle School, Rainbow Park
K O Knudson Middle School, Showboat
J D Smith Middle School, Archie C. Grant Park
Ernest Becker Middle School, Corta Bella
Best High Schools in Las Vegas
Coronado High School, Seven Hills
West Career & Technical Academy, Terra Bella
Palo Verde High School, Belvedere
Nevada State High School, Tuscany Hills North
Las Vegas Academy of Arts, Downtown Las Vegas
These, of course, are not the only good schools in Las Vegas but they are worth highlighting.
Higher Education in LV
In terms of higher education, the options are relatively limited. The University of Nevada, Reno (UNR) and the University of Nevada, Las Vegas (UNLV) are the two largest schools in the area. There are also several community colleges that offer two-year degrees and certificates.
In addition, there are a number of trade schools that offer two-year degrees located in the city. My son was 20 when we moved here and he attended a school for Information Technology (IT), received his AA degree and now has an excellent job here in town. Shout out to Asher College, thank you!
Las Vegas is More Than Just the Strip
Although Las Vegas is most commonly identified with the Strip, there is so much more to the city. Las Vegas has live performance theaters, museums, parks, and a wide range of outdoor activities that have absolutely nothing to do with gambling or partying.
The Smith Center for the Performing Arts (website) hosts a slew of rotating Broadway plays, and live musical performances to add a bit of culture.
Las Vegas also features a wide variety of educational activities for families, as well. The Discovery Children's Museum, Natural History Museum, and Springs Preserve are all interesting and educational.
A lot of people think that Las Vegas is just the desert, but that is not true (well, technically it is 🙂 Vegas, however, has some of the most beautiful National Parks its doorstep.
Hiking, kayaking, cycling, fishing, and skiing are all close to Las Vegas. Since Las Vegas is in such a central location, in just a few hours, you can be in a completely different environment. It is easy to stay active living in Las Vegas.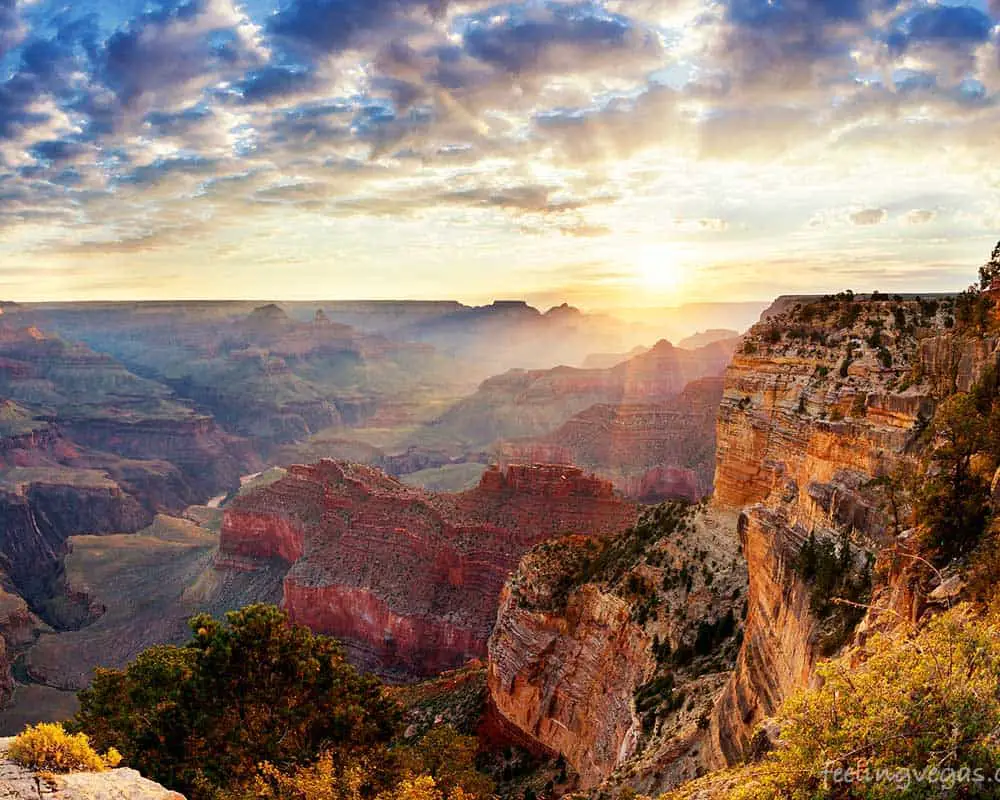 Some of the Most Popular Outdoor Activity Areas Nearby
Red Rock National Conservation Area
Spring Mountain National Recreation Area
Valley of Fire State Park
Lake Mead National Recreation Area
Death Valley National Park
Grand Canyon National Park
Bryce Canyon National Park
and more…
There are benefits to living near the Las Vegas Strip, however. There are always famous bands, comedians, and performers coming through the city.
If you've ever found yourself wondering if you're favorite performer or band will be coming near your hometown on their latest tour, fear not. They ALL come to Las Vegas!
All of these different shows and attractions are an added benefit that is just a short distance away no matter where you live in the valley.
Las Vegas is also home to some amazing festivals and public conventions throughout the year, as well!
Some Reasons Las Vegas May Not Be a Good Place to Raise a Family
Now it's time to touch on some of the realities of living in Vegas. While it's true that most of these things will be found in every large city to one degree or another, it's important to know about these issues and take them into consideration if you're thinking about moving your family to Las Vegas.
Las Vegas Does Not Have the Best Healthcare

Over the past few years, Las Vegas has come under fire for issues related to healthcare. We've ranked dead last in fifty-one cities based on our health care for residents.
Las Vegas has been growing at a rapid rate, and the industry has simply been unable to keep up with the needs and demands of the population. The general population of Las Vegas also do not have lifestyles that promote exercise and well-being, plus there are a lot of senior citizens and retirees who have illnesses related to their age.
These issues all place demands on our healthcare system. It's not that the medical care is especially bad, it's just that it can often take quite a while to get in to see a doctor, barring an emergency, of course.
Las Vegas currently only has one medical school, so the benefit of rotations of doctors and nurses through the hospitals that other cities have is much smaller. Many of the doctors tend to also come from other countries, and they tend to leave as soon as they've completed their degree and initial training.
Nowadays, however, there are new hospitals and clinics popping up all over town that has helped to slowly turn the issue around. Also, more and more seniors are choosing to retire in Las Vegas due to the low cost of living and great weather. Increases in this population will most certainly drive continuous improvement in healthcare overall.
(Is Las Vegas a good place for seniors to retire? Find out in our article here)
There has also been a focus on providing low-cost alternatives for residents with a lower income, such as urgent care and clinics. Overall, I think Las Vegas healthcare is headed in the right direction.
Las Vegas Naturally Has a High Crime Rate
Since Las Vegas has such a large amount of tourism, it has crime rates that are not only higher than the state of Nevada in general but are also significantly higher than the national average. The amount of violent crime cases is almost double the national average. Property crime is slightly higher than the national average.
There are locations that are disproportionally more prone to crime than others, and it does become less of an issue as you move further away from The Strip and downtown.
Downtown Las Vegas has a crime average that is 93% higher than the national average. Las Vegas, as a whole, is 32% above the national average. One of the main reasons for a large amount of crime is the level of homelessness in some areas of the city.
Having said that, the good news is that Las Vegas does not break the list for the 100 most dangerous cities in the country, so it's not anywhere near the worst city for crime in the U.S. by a long shot.
Also, remember that Henderson has one of the lowest crime rates in the nation. So it really is a matter of specific areas being more problematic than others.
The crime rate for 2019 is significantly lower than that of the previous years. There are preventative measures being put in place by the local authorities to identify locations that are more prone to crime and violence.
The advice I'd give here is the same advice I'd give to tourists visiting the city. You can avoid most crime-related issues by just using some basic common sense. Check out our article "Is Las Vegas Safe at Night" here for some more information.
So, is Las Vegas, a Great Place for Families?
At the end of the day, choosing where your family is going to call home can be stressful. Not only do you have to think about if you are going to enjoy living here, but you also need to think about if it is a good place to raise a family as well.
Las Vegas has several issues that may make it seem like it's not an ideal place to raise a family, but just like anywhere, there is more to Las Vegas than what we see on the Strip.
Las Vegas has several neighborhoods that are great for families and are far away from the debauchery of The Strip and downtown. Also, since Las Vegas is such a popular travel destination, there are always new events happening around town, which gives you endless options for entertainment.
On the other hand, Las Vegas does have a higher crime rate than most places simply because of how the city makes its living. High-paying jobs are also not that readily available, which could cut into your cost of living.
If you are heading to Las Vegas with a good job lined up, then it can be a great place to raise a family. With tons of activities, a low cost of living, and great weather Las Vegas can be a fun place to live. By knowing more about the neighborhoods in the area, you can determine if Las Vegas is a good fit for you and your family.
More Living in Las Vegas Articles: