How to See Zion National Park in One Day (Explore!)
(This article may contain affiliate links. If you click through and make a purchase, we will receive a small commission at no additional cost to you. )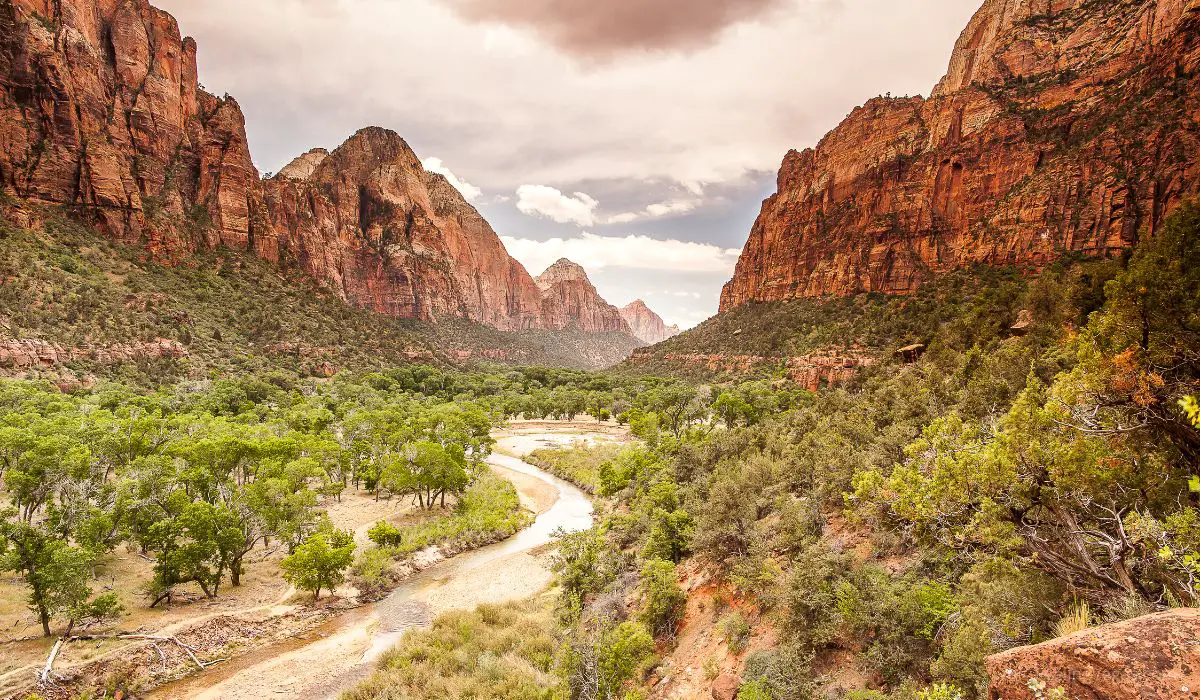 Zion National Park is truly a sight to behold, with dramatic scenery, trails, and wildlife throughout the area. If you're thinking of heading to the park from Las Vegas (or anywhere else for that matter) and only have one day, you may wonder if one day is enough to see Zion National Park.
You can see enough of Zion National Park in one day to make it a worthwhile trip. One day in the park will allow you to see the best of Zion's landscapes from the roads and viewpoints. One day in Zion National Park will also be enough time to do 2-3 short hikes if you'd like to walk a few trails.
In this article, I will discuss if one day is enough to see Zion National Park in more detail. It will also discuss how many days it takes to see the park more in-depth, what to do in the park for just one day, and whether or not it's genuinely worth spending just one day there.
How Long Does It Take To See Zion National Park?
It takes anywhere from 2-4 days to fully explore Zion National Park, but visiting this magnificent natural area can still be a worthwhile experience, even if you only have one day to spend there.
Hiking in Zion National Park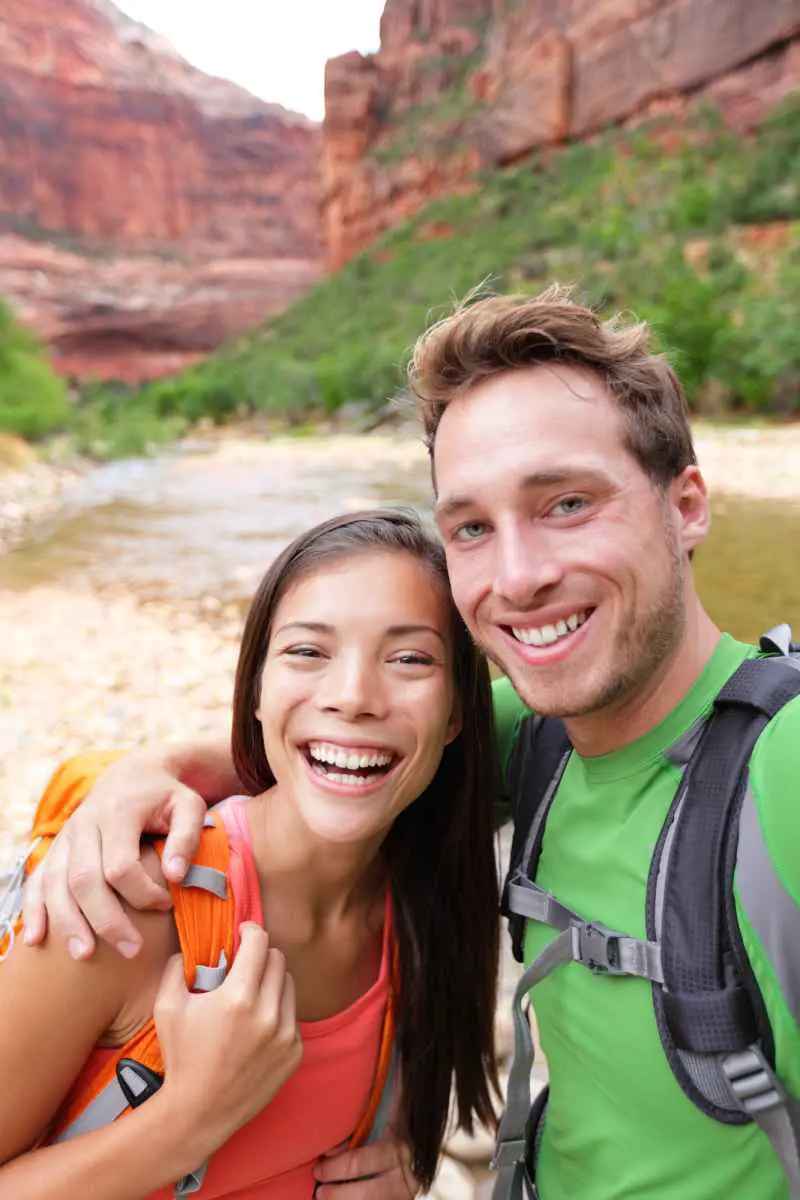 Obviously, if you spend more than one day at the park, you'll have more time to hike longer trails and explore different areas of the park.
2-4 days is generally enough for most people because there is plenty of hiking involved, which will tire you out pretty quickly (even if you're an avid hiker). Any more than four days might be too much due to excessive physical activity.
With more days planned, visitors can enjoy the longer hikes throughout their visit, like the observation point trail that will take many people an entire day to complete. 
If you want to hike in the park for just one day, you will only have the chance to do 2-3 small hikes or one slightly longer one during your visit. While that might be OK for some, others might want to explore more.
Seeing The Park From The Car and Viewpoints
For visitors who have less interest in hiking, seeing Zion by car or shuttle is a great way to witness the towering mountains and other scenic landscapes of the park. The park doesn't have a lot of roads going through it, so it can be quite easy to drive or ride the shuttle (more about the shuttle further below) to see many of the biggest sights.
You can easily see everything there is to see from the road and viewpoints set up around the park in a single day, and believe me when I say you won't be disappointed.
What To Do in Zion National Park for One Day
With just one day to take in all the beautiful sights of Zion National Park, you may be wondering how to make the most of your limited time.
Below are some things you can do in Zion National Park in one day.
Choose Short and Easy Hiking Trails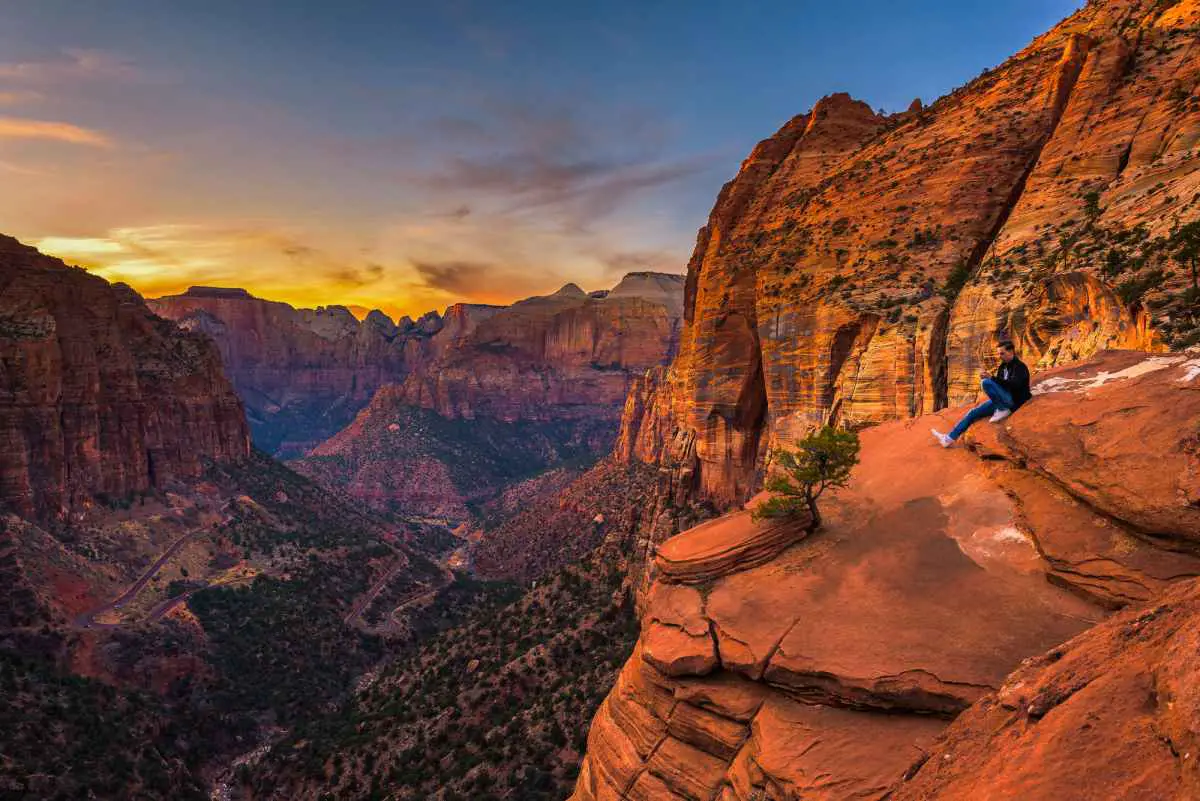 The best thing to do when visiting Zion National Park for just one day is to choose some of the smallest trails that will give you different views of the park. Thankfully, there are plenty of small trails that take anywhere from 30 minutes to 2 hours, perfect for anyone visiting for a short period!
The Canyon overlook trail is perfect for hikers looking for an easy, 30-minute track that won't take up much time or energy. Unfortunately, the shuttle bus doesn't go to this trail, so you must have a vehicle to access it. Once you get there, there will be parking available. 
However, parking is limited, so it's good to do this trail during off-peak hours (like early morning or evening) to ensure you get a spot. Despite the short distance, hikers can enjoy many beautiful sights along this trail, with an excellent view of the park at the end. 
Since it doesn't take very long to complete this trail, it's possible to see other parts of the park on the same day.
Drive Around the Park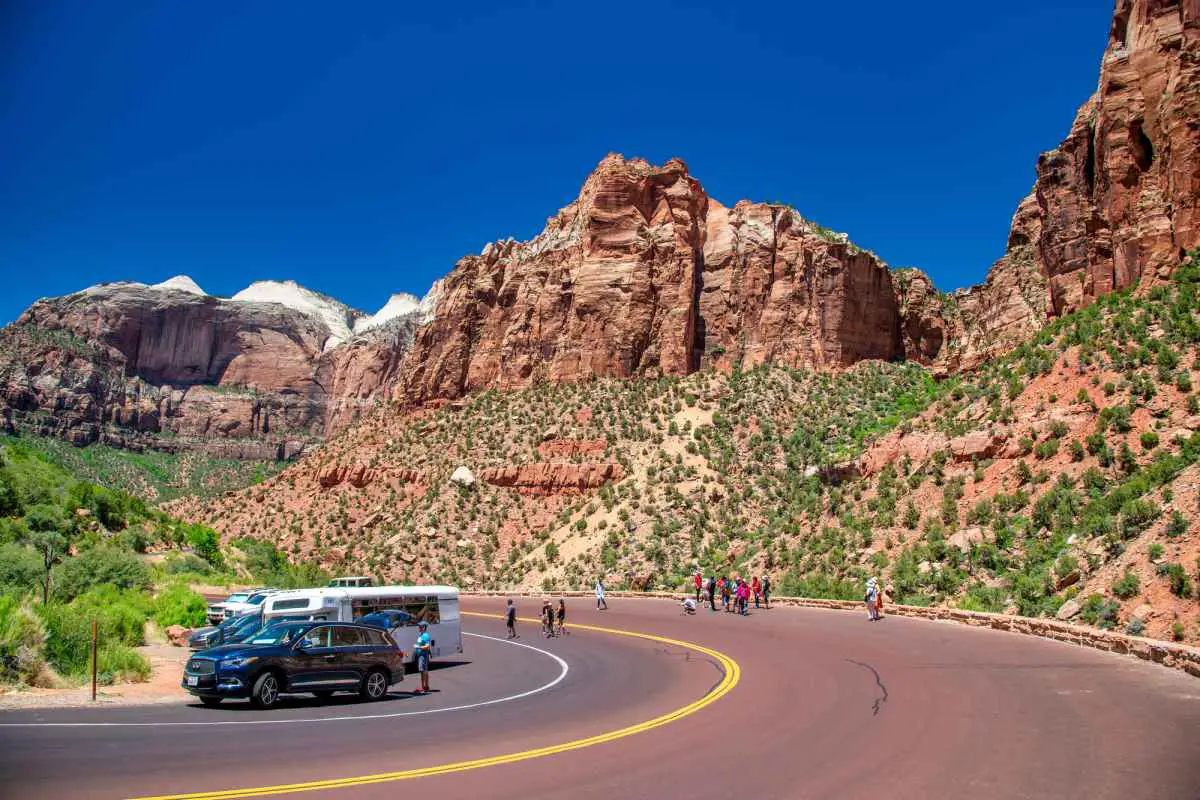 When traveling during certain times of the year, people can drive through the park in their private vehicles to take in the sights at a pace that suits them. If this sounds like something you want to do, ensure you're visiting the park at a time that allows private vehicles.
From March until late November, visitors can only get around the park via the shuttle service. Outside this period, doing the scenic drive with a private vehicle is an excellent idea. If you plan on returning to the park for longer, driving around can give you ideas on where to go during the next trip.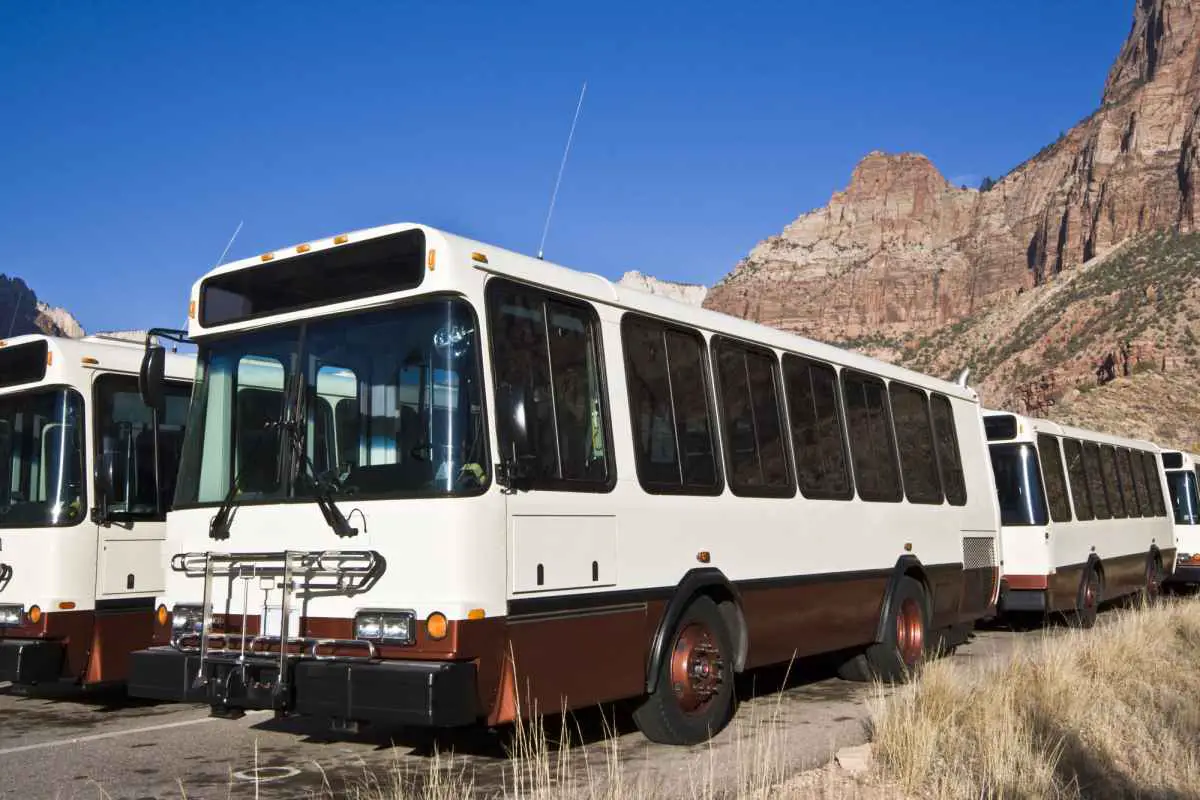 It's also possible to stop at viewpoints along the drive to take photos and enjoy the scenery.
Visit Canyon Junction Bridge To Watch the Sunset
Canyon junction bridge is another popular short trail in Zion National Park. While it's a beautiful place to visit at any time of the day, it's a good idea to watch the sunset there. You can watch the mountains in the distance change color as the sun sets while also taking in the remarkable views of the Virgin River flowing beneath the bridge.
The trail is easily accessible via private vehicles or even bicycles, and it should take no longer than 15 or 20 minutes to complete. It's a perfect way to end your day trip to Zion National Park because the trail starts close to a visitor center.
Is It Worth Spending One Day in Zion National Park?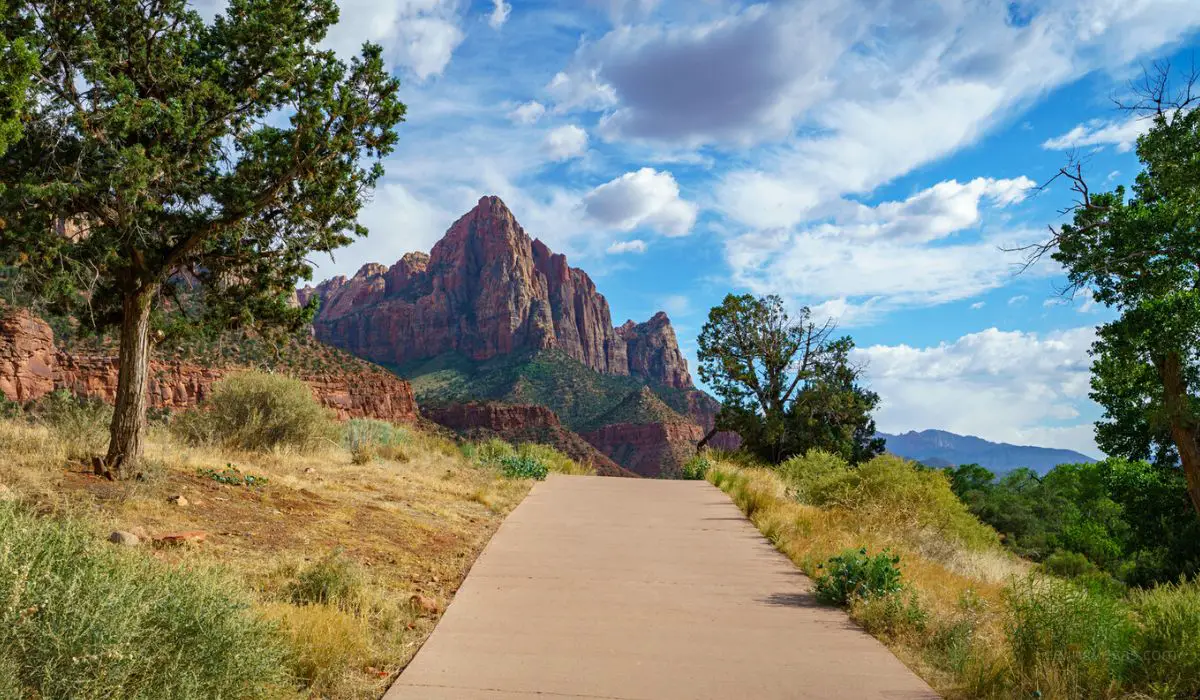 It is definitely worth spending even just one day in Zion National Park because you can see many beautiful sights and get a great overview of the park in a single day. With an area of 229 square miles (593 square kilometers), Zion National Park offers visitors many different locations and landscapes, meaning it's possible to spend one or more days there. 
Many people traveling to and from Vegas may consider stopping at Zion National Park for a day, and it's undoubtedly worth it in this case!
When traveling between March and November, visitors can use the shuttle within the park to reach their desired destinations, many of which are quick and easy to get to. Some of the most majestic trails in the park are shorter ones, and you can fit a few of them into one day. Examples include:
Riverside walk, taking less than an hour to complete.
Lower emerald pool trail, taking around 30-40 minutes to compete.
The Watchman (Parus trail), which will take about 2 hours to complete.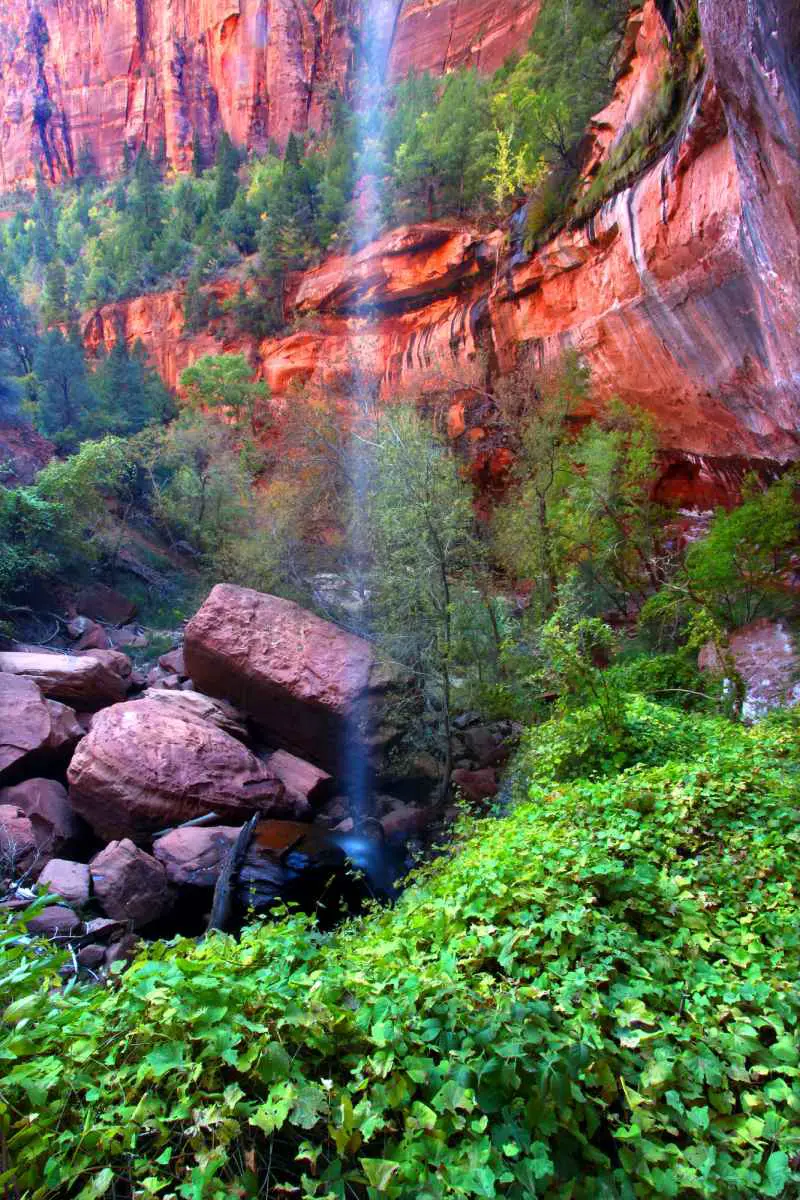 It isn't worth visiting Zion National Park if you want an in-depth look at all the areas, as that would take at least three days. Therefore, you should only see it for one day if you don't mind seeing only certain parts of the park.
Las Vegas to Zion National Park (Day Trip)
If you're in Las Vegas and hoping to make a day trip to Zion National Park, awesome! Here are a few things to consider.
Las Vegas is approximately 164 miles from the park, which is just under 3 hours of driving, and many Vegas visitors take the once-in-a-lifetime opportunity to head to the park for a day or two.
Three hours to drive to Zion from Las Vegas, six hours or so in the park, and another three hours to drive back is doable and worthwhile but makes for a long day. If you have the time, I'd suggest spending one night in the park as it breaks up the drive and will give you more time to explore.
If you like the idea of spending a day in Zion but don't like the idea of driving yourself, there are a couple of tours that leave most days from Las Vegas and head to both Zion and Bryce Canyon National Parks in a single day.
You won't have as much time for personal exploration, but the tour guides will get you to the best views of the park at the right times without you trying to figure it all out yourself. Plus, you'll get to sit back and enjoy the ride.
Again, these two 13-14 hour tours will get you to both Zion and Bryce from Las Vegas and back again in one day!
RELATED: 13 Best National & State Parks Near Las Vegas
Conclusion
One day is generally enough to see Zion National Park because it's home to plenty of short and easy trails and viewpoints. However, one day isn't enough to see the entire park, so it's best to go for a few days to explore the area more in-depth.
When visiting Zion National Park for one day, consider doing one long trail or a few shorter ones to make the most of your time.