Discover The Best Things to Do in Vegas — No Gambling Required!
(This article may contain affiliate links. If you click through and make a purchase, we will receive a small commission at no additional cost to you. )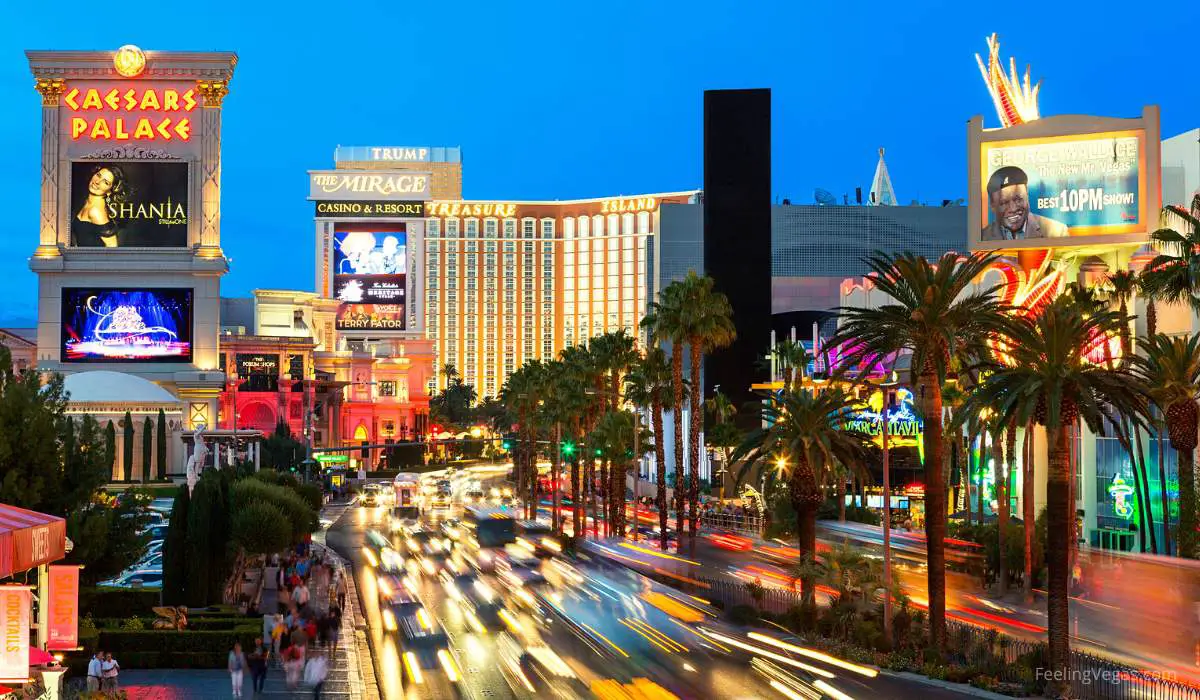 Las Vegas is the perfect destination if you are looking for an escape from the hustle and bustle of your daily life. The city offers many activities to keep you entertained while you are away from home. But should you go to Las Vegas if you don't like gambling?
If you don't like gambling, you can still have a fantastic time in Las Vegas. This city offers visitors the chance to explore a dazzling array of attractions, hotels, restaurants, shows, and unique events, many of which have nothing to do with gambling.
Visitors who prefer to avoid casinos or gambling can still fill their days with endless fun when visiting Las Vegas. From the city's shops and restaurants to its one-of-a-kind attractions, Las Vegas has something for everyone, regardless of age or interests. Keep reading to learn more! 
What You Can Do Besides Gambling in Las Vegas 
Las Vegas is not just a gambling town. It has a lot of other interesting things to do and see. 
For example, you can enjoy the nightlife, go to clubs, or hang out and relax in one of the many hotels swimming pools! The right options for you depend on your personal preferences and interests.
Let's explore some of the top things to do in Las Vegas that don't include gambling!
Visit Shark Reef Aquarium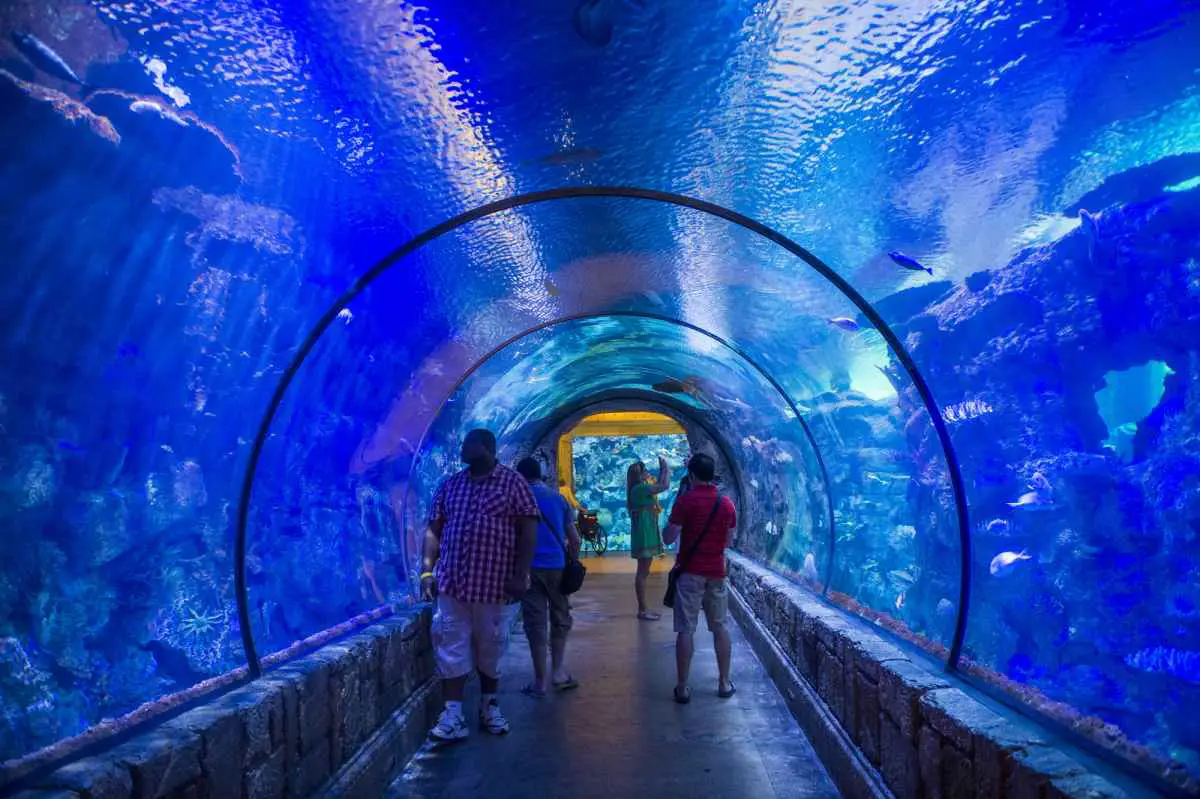 You might not think of the Shark Reef Aquarium when you think about the bright lights of Las Vegas, but this aquarium has a lot to offer! 
It features over 2,000 animals from around the world and has a tunnel that goes through the shark tank so you can experience the sharks swimming all around you. The aquarium also has daily presentations on marine life and conservation efforts, making it an educational source of entertainment.
The Shark Reef Aquarium is located inside the Mandalay Bay Resort, so those planning to stay at this resort will have near-instant access.
See our article to find out if Mandalay Bay Aquarium is worth it.
Ride the High Roller Ferris Wheel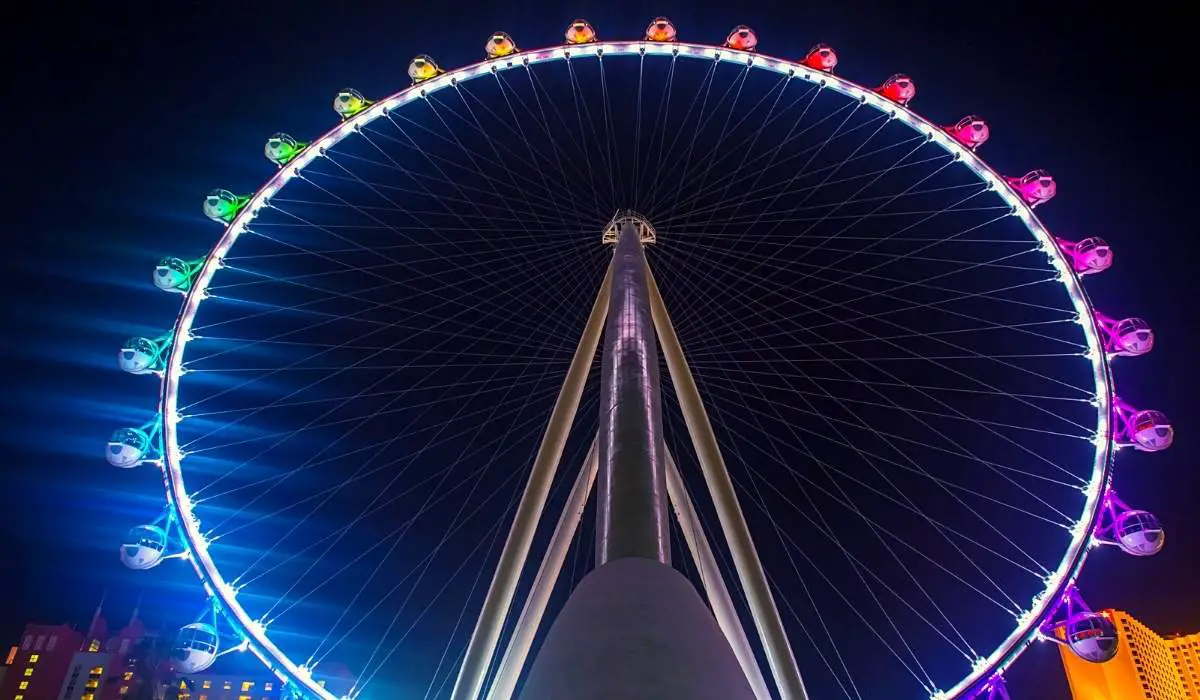 The High Roller at The Linq is one of the most unique attractions in the city. This massive observation wheel might not be the best choice for those who fear heights, but it is an exciting way to get a bird's eye view of the Vegas Strip.
Each globe-like observation pod slowly rotates around the wheel, offering breathtaking views of the city you won't find elsewhere. 
Because each pod is fully enclosed and air-conditioned, taking a quick ride on the High Roller could be a smart way to take a break from the intense Nevada sunshine!
Catch the Bellagio Water Show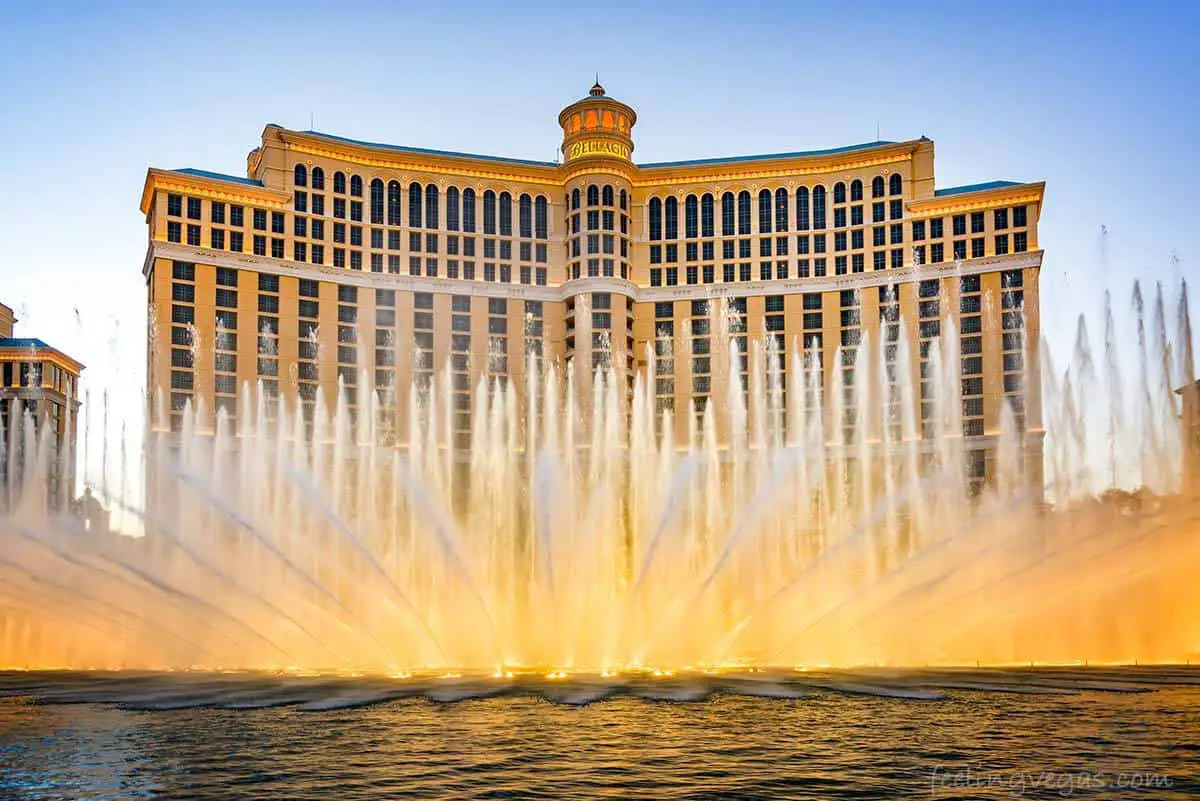 Though dry deserts surround Las Vegas, there's a surprising amount of water throughout the city. But one of the most iconic water-based attractions along the Vegas Strip is the Bellagio Water Show, also called the Fountains at Bellagio. 
You don't need to buy a ticket to catch these towering bursts of water and light, making it one of the best free attractions available to guests. The fountains explode into life about every half hour (starting at 3 pm on weekdays and noon on weekends), so there are plenty of opportunities to enjoy the show.
You can also catch the show while enjoying lunch or dinner, as several Las Vegas restaurants offer a view of the fountains.
Have a Las Vegas Dining Tour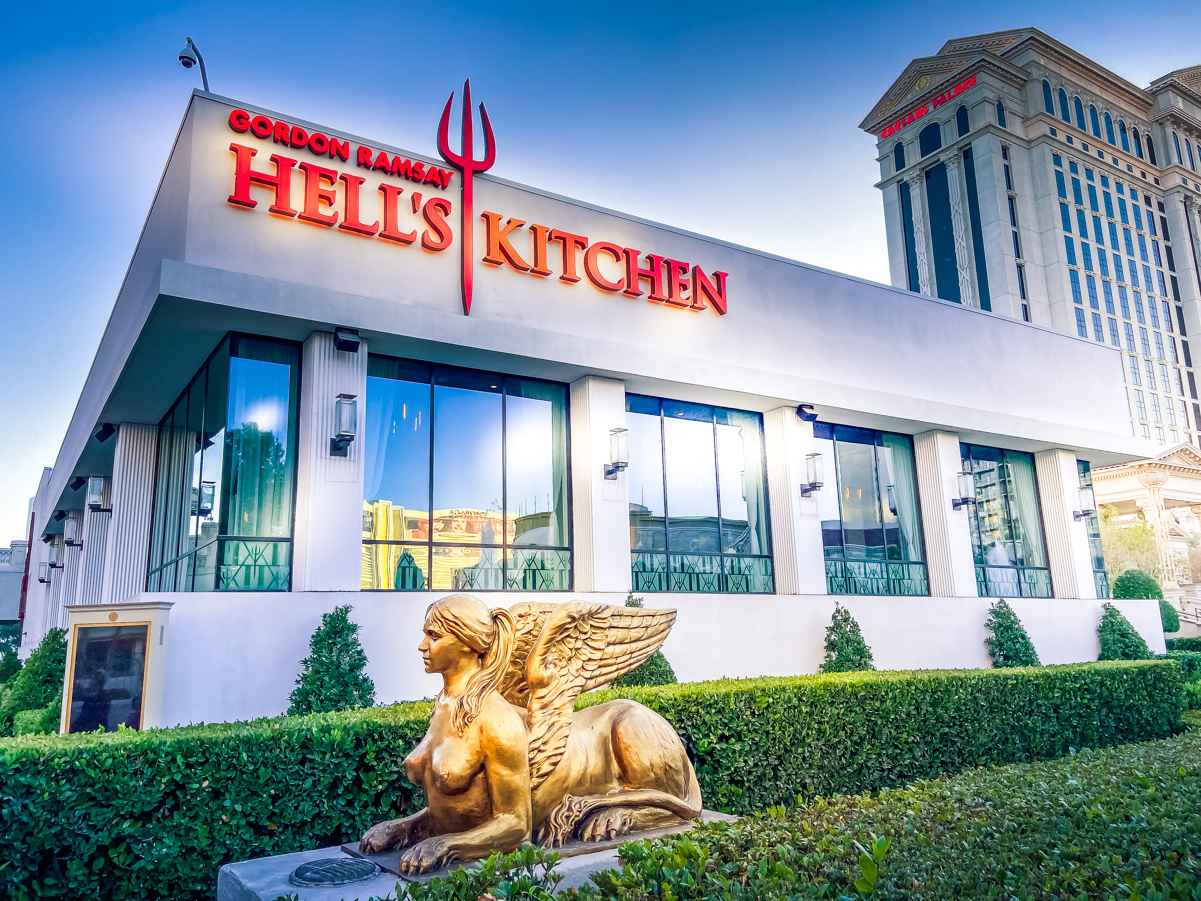 Las Vegas is chock-full of top-rated restaurants and cafes, and you could easily spend weeks in the city without visiting them all. So, if gambling doesn't appeal to you, why not plan a dining tour around the Vegas Strip?
You can try a bite of every imaginable cuisine, from American diner favorites to refined French entrees. You'll also experience the eye-catching decor Las Vegas restaurants are known for.
Because the Las Vegas strip stretches several miles, you could burn calories by walking from one restaurant to another! 
Need help figuring out where to start your dining tour? Here are a few options to inspire you:
I also recommend reading my guide listing the best Japanese restaurants on the Vegas Strip worth trying. [XX Best Japanese Restaurants on the Las Vegas Strip]
Take the Kids to the DISCOVERY Children's Museum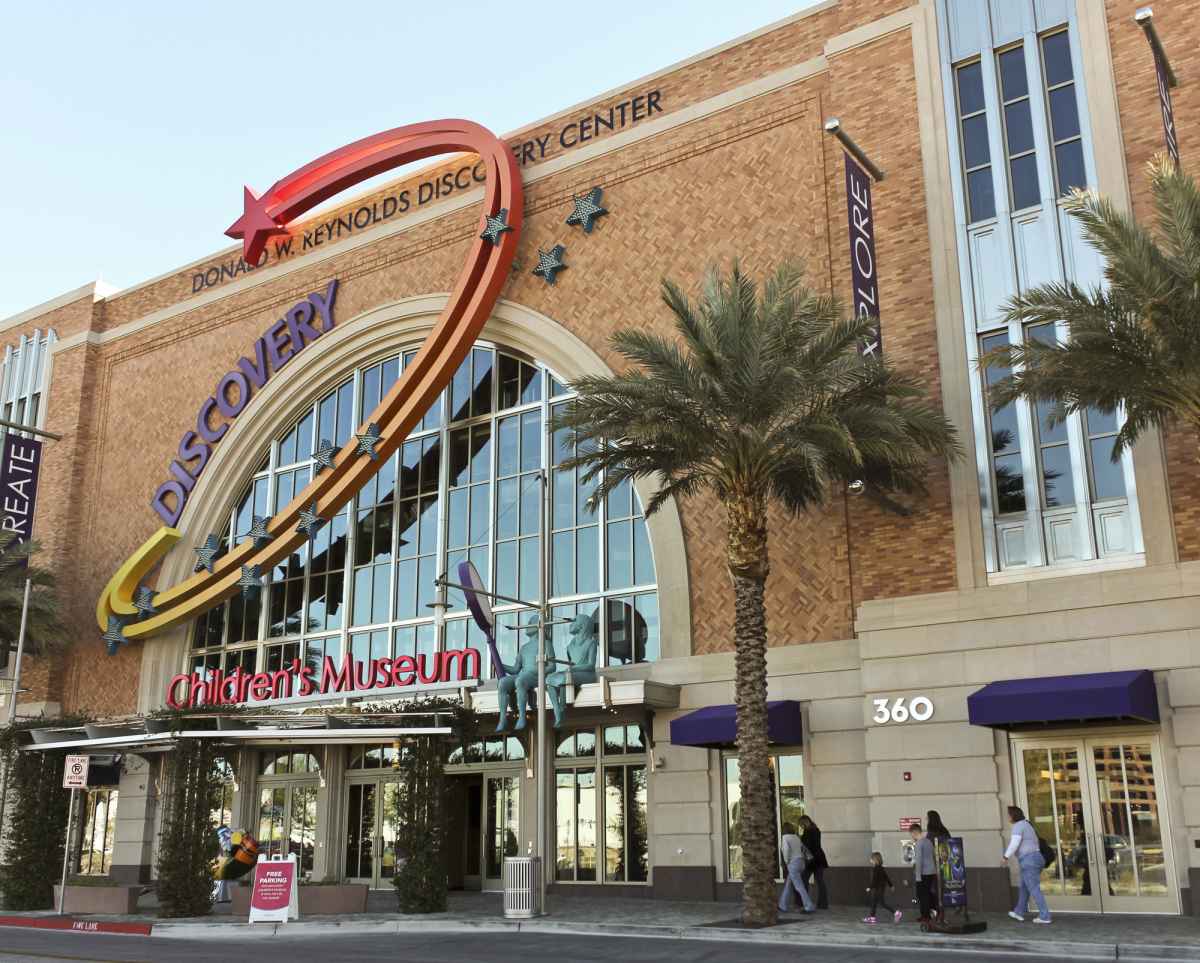 Because Las Vegas is often called Sin City, many people assume it's not a great place to bring children. But though this city does offer a laundry list of adult-focused activities and attractions, there are also tons of fun, family-friendly Las Vegas activities to enjoy.
One of the most exciting of these is the DISCOVERY Children's Museum. Unlike natural history museums or art galleries, this museum focuses on interactivity and child-friendly exhibits.
There are multi-floor play areas for your little ones to explore, educational exhibits on various science and health topics, and colorful, padded rooms for toddlers and babies. 
Watching your kids burn some energy while learning more about the world is also a treat for parents, so be sure to buy your tickets to DISCOVERY Children's Museum as soon as you've confirmed your travel dates.
ALSO SEE: 23 Best Museums in Las Vegas (Cool, Fun & Weird!)
Relax at the Bellagio Conservatory & Botanical Gardens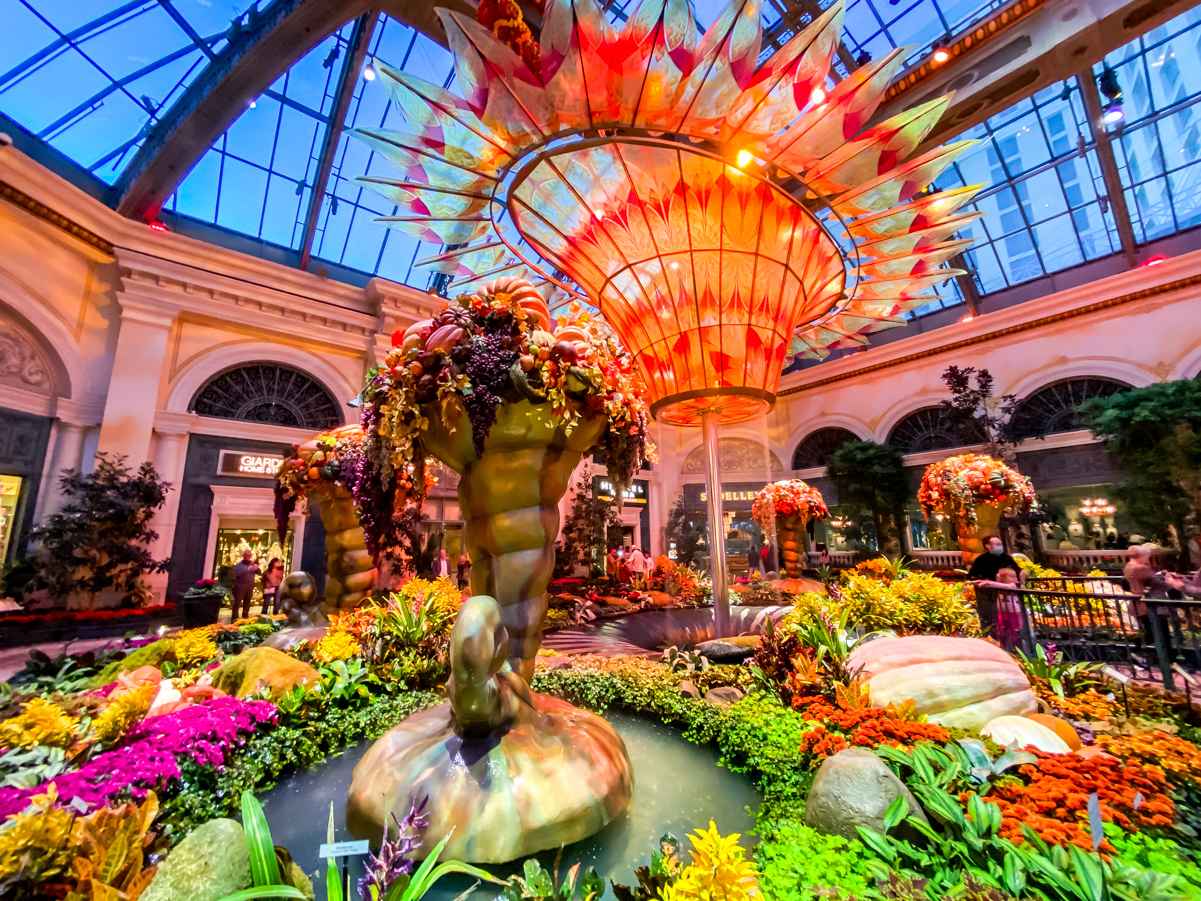 Exploring the Vegas Strip and its endless attractions can make you feel a little overwhelmed, especially if you're unfamiliar with the city's bright lights and large crowds.
Fortunately, there are plenty of peaceful places to take a break and relax. One of the most gorgeous and expansive of these is the Bellagio Conservatory & Botanical Gardens. 
The bright, colorful flowers are accentuated by larger-than-life sculptures and artwork, all of which can soothe the soul and inspire you. These gardens are also a quick stroll away from nearby shops and restaurants. 
When you're ready to get back to exploring the city, you can do so in a matter of minutes!
Go on a Big Bus Tour of Las Vegas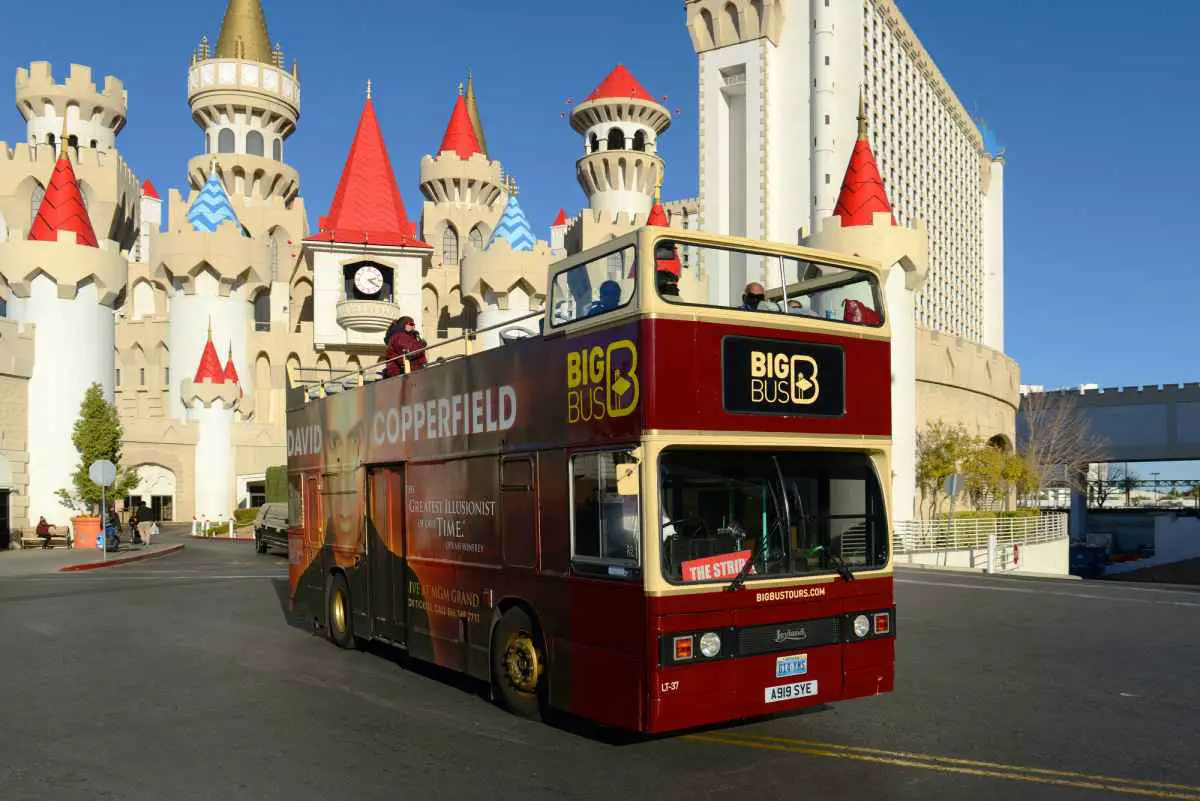 You can hop on a bus and take in all the Vegas sights while comfortably seated! [Big Bus Tours Las Vegas (A Fun Way to Explore)] 
If your legs start feeling sore after a long day of taking in attractions along the Vegas Strip, consider booking a Las Vegas Big Bus tour. 
In addition to bus tours of the Strip, you can opt for helicopter excursions, Hoover Dam tours, and romantic hiking tours. 
The right choice for you depends on your preferences and travel companions. After all, a romantic hiking tour is a great way to spend time with a significant other, but if you're visiting Las Vegas with kids, a bus tour will be the better option.
Catch a Vegas Show (or Maybe Two or Three)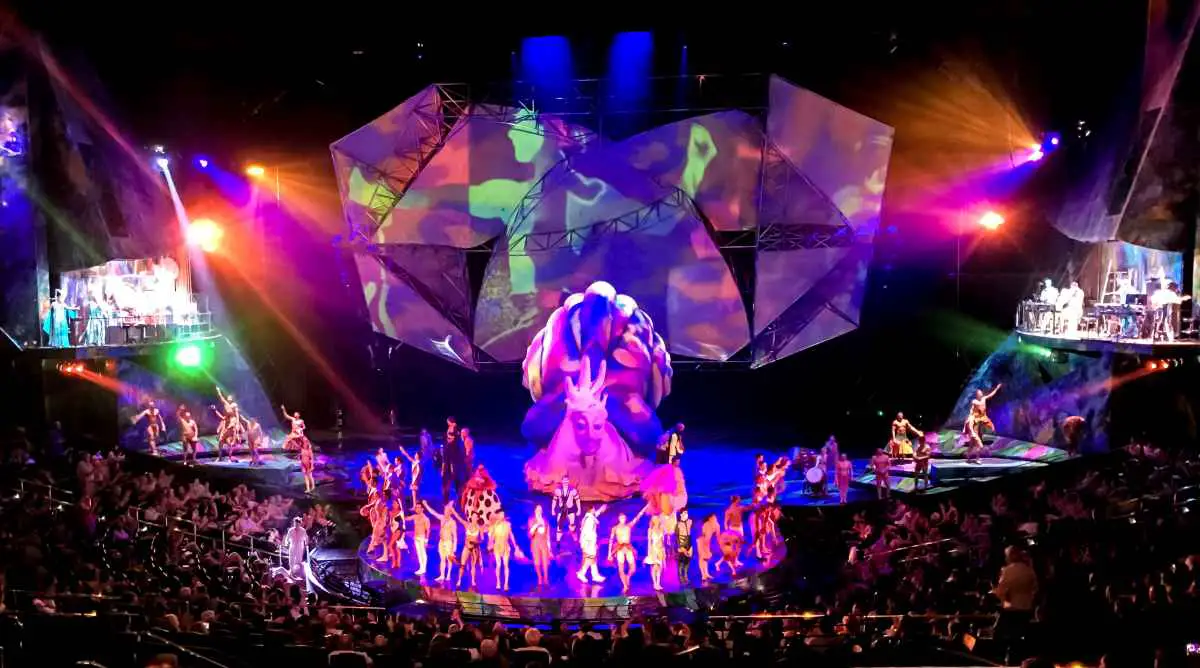 It used to be that shows in Las Vegas were an afterthought while gambling was the main event. That is certainly not the case anymore. Today's Las Vegas is absolutely filled with world-class shows and entertainment.
Vegas has everything from big-name performers in residency to large production shows, plus a whole host of shows made just for Vegas.
I recommend you check out the upcoming concert and events schedule on our website to see who will be performing in Vegas over the next several months. Then take a look at the list of the most popular shows currently playing in the city every week.
Relax With a Luxurious Las Vegas Spa Day
Las Vegas has some of the best spas in the world, and spending a day at one will feel like heaven on earth. All of the big resorts on the Strip feature a spa filled with relaxing and exotic treatments. Try one of these highly recommended resort spas:
Bellagio Spa & Salon
The Spa at Aria
Sahra Spa at The Cosmopolitan
Qua Baths & Spa at Caesars
Each of these spas features amazing upscale decor that will have you feeling like you're a thousand miles away from the nearest casino.
Las Vegas People Watching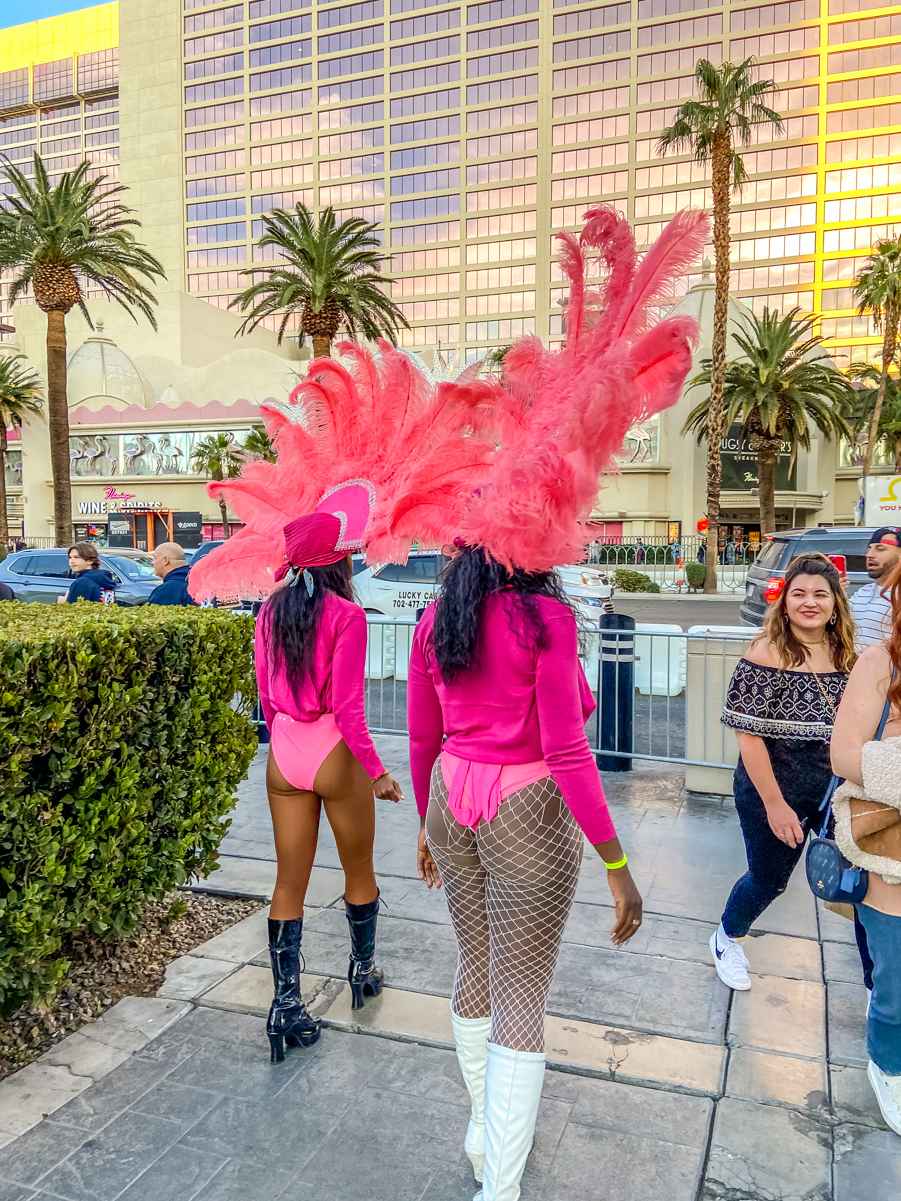 If you enjoy people watching, it doesn't get any better than in Las Vegas. At any given time, Vegas is filled to the brim with people from every U.S. state, country, and cultural background in the world, in addition to the cast of characters that call Las Vegas home.
Grab a drink and take a walk or plop yourself down on a bench and watch the people flow by. Whether you're inside a hotel or out on the Strip, you are sure to see things to delight and amuse you (and probably even a few things that will make your jaw drop).
Explore The Great Outdoors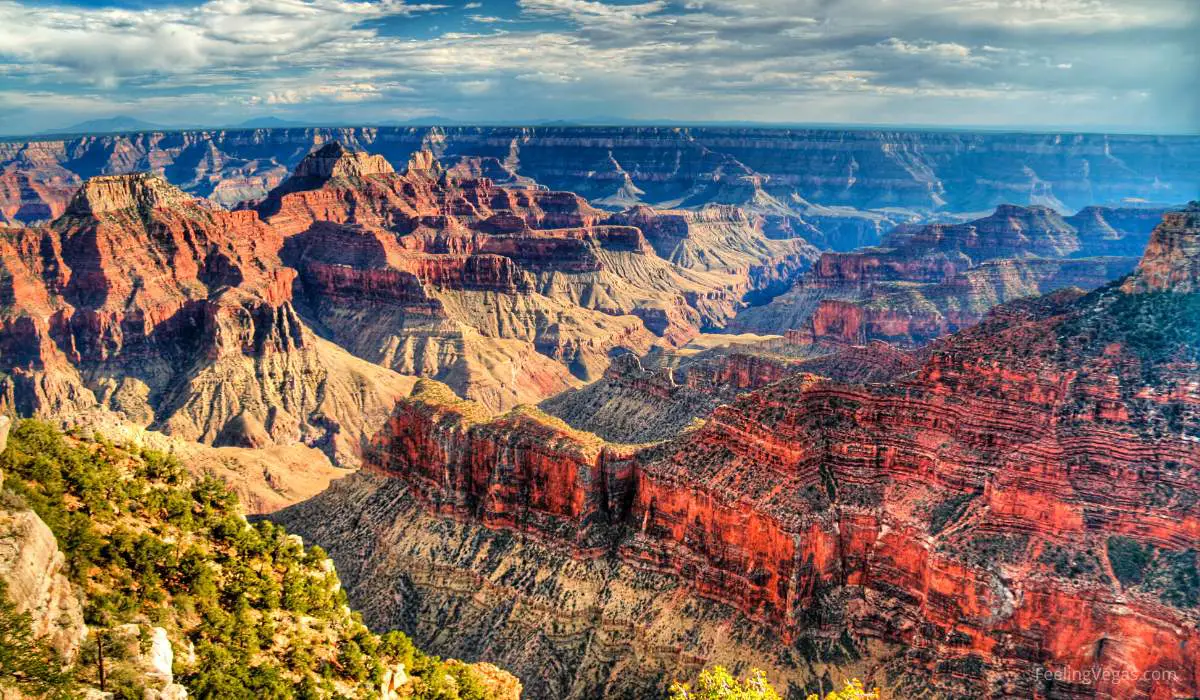 Most visitors only think of Las Vegas as what they see on the Strip. Vegas, however, is surrounded by some of the most beautiful scenery in the American Southwest. Here are just a few ideas to get you started:
The natural and scenic areas in the deserts surrounding Las Vegas are more than enough reason to visit the city and never step foot in a casino.
Check Out Fremont Street & Downtown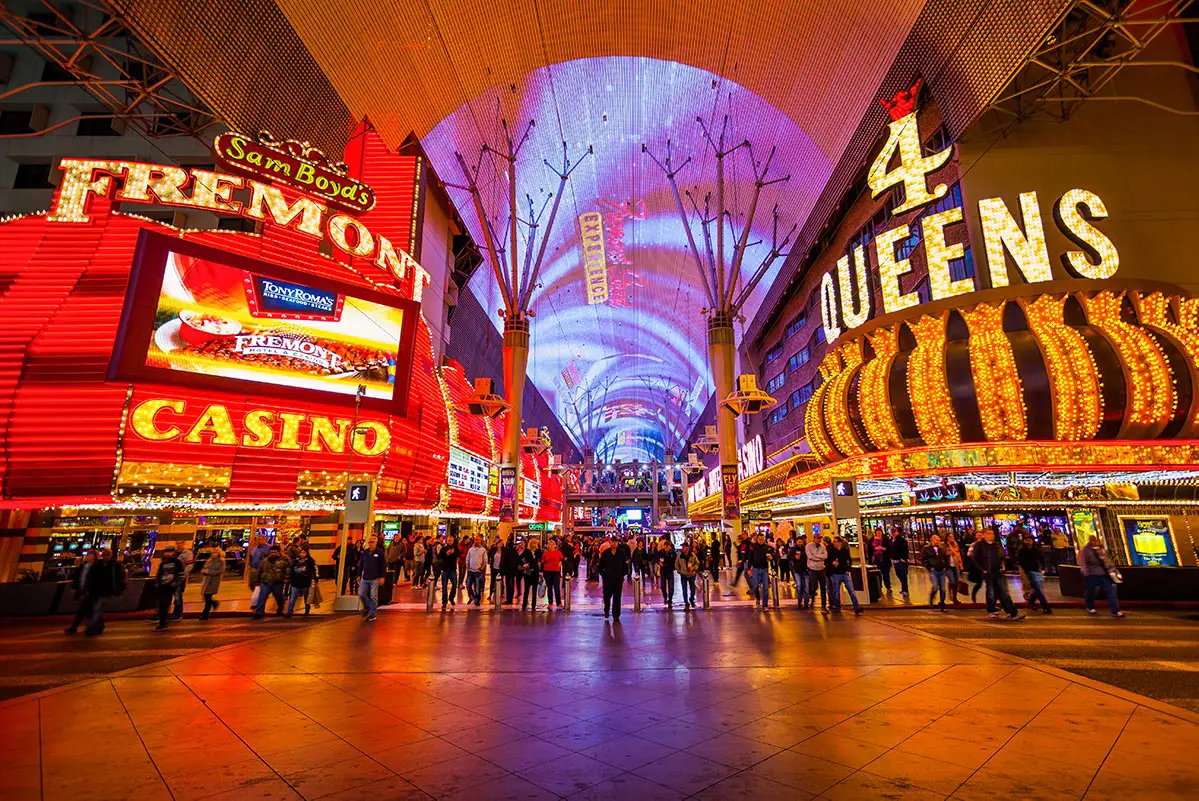 Too many people visit Las Vegas and never leave the Strip. That's unfortunate because they are missing out on the world's greatest street party happening every night on Fremont Street in downtown Las Vegas.
Fremont Street and the Fremont Street Experience is a pedestrian-friendly area worthy of an entire vacation in and of itself. While it's fun to walk, shop, and see the sights during the day, at night is when this part of town comes alive.
Lights, music, street performers, and thousands of your new best friends await you on Fremont Street in the evenings. Better yet, spend the afternoon exploring everything to see and do in downtown and then head to the Fremont Street experience when the sun goes down.
Also: Be sure to grab our free downtown Las Vegas map so you'll know where to go.
Vegas Without Gambling – Final Thoughts
Las Vegas is one of the most popular tourist destinations in the United States. It attracts millions of visitors each year who enjoy its many attractions, including casinos and shows. But not all visitors come to gamble.
If you're looking for a great time, Las Vegas has plenty of things to do that don't involve gambling. You can spend your time enjoying delicious meals, exploring local attractions, seeing the sites, and catching entertaining shows instead of hitting the slots and tables. 
For more things to do in Vegas that don't involve gambling, check out our article: 35+ Super Fun Things to Do In Las Vegas For A Weekend