Is Las Vegas a Good Place to Retire? A Guide for Seniors
You've spent your whole life literally working up to this moment – countless hours dedicated to your job, and the moment is finally here. Congratulations! You're retiring!
Now comes the real fun, deciding where you are going to spend all of this free time you finally have. If you've been thinking about retiring in Las Vegas, then you might be on to something!
So, is Las Vegas actually a good place to retire? You bet it is (pun intended).
Las Vegas makes the grade when it comes to the important aspects you'll want to consider for your retirement:
Housing options that fit your budget
Medical care available for seniors
Ideal year-round weather
Offers a lifestyle that matches your own
Recreation available to suit your needs
Plenty of services available to help with maintenance (home & yard)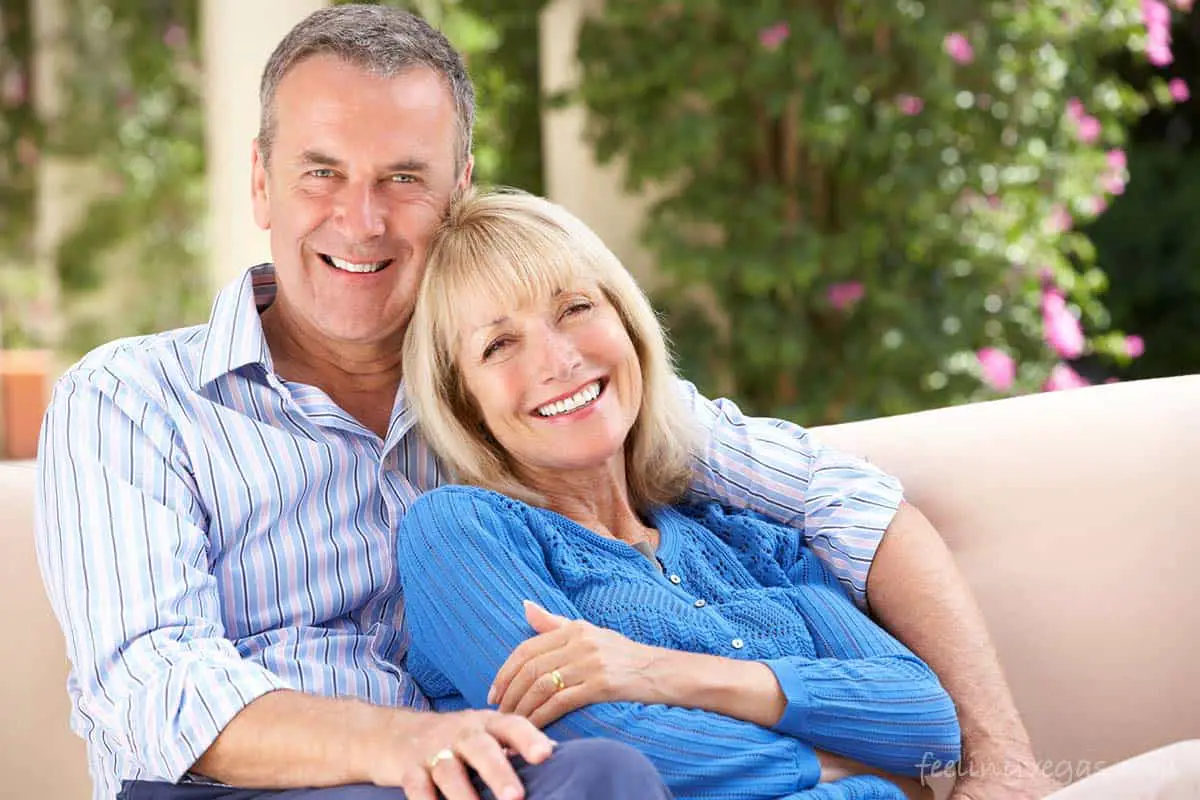 (This article may contain affiliate links, which means we might earn a small commission if you click and make a purchase. Thank you!)
Las Vegas checks all of the boxes. Every…single…one. Seniors are currently moving to Las Vegas in droves, making it one of the fastest-growing retirement populations in the US. And, according to many media outlets, it might just be THE top retirement destination.
In our case, my wife's parents moved to Las Vegas shortly after we did. They moved into a new 55 and up development in Henderson and they've never been happier!
So, is Vegas a good place to retire? Let's find out.
What Makes Las Vegas a Good Place to Retire
Why exactly is Las Vegas such a great place to retire? Does it truly have everything you're looking for on your checklist of retirement must-haves? Keep reading to find out whether or not you should roll the dice on a Las Vegas retirement.
Whether you're looking for simply a house to live in or a full-blown retirement community will determine exactly what your retirement looks like here – and how much money you'll need to pull it all together.
Naturally, the more that is provided within the community, the more it will cost. In addition, residences with more medical care are typically more expensive. Let's talk about the factors that impact what kind of retirement you can plan in Vegas and how much it may cost.
How Much Money Do You Need to Retire in Las Vegas?
Of course, the price to retire in Las Vegas varies and is dependent on the countless options available. However, retirement homes, generally speaking, start at around $1,500 per month and top out at just under $5,000 monthly. That means you'll be spending roughly $21, 450 on just housing.
Housing Options That Fit Your Budget in Las Vegas
Housing and real estate in Las Vegas (although it's gone up dramatically in the last couple of years) is much more affordable compared to some other states. The national average for retirement spending is about $42,000/year. The median cost to retire in Las Vegas is $39,000. (source)
Many retirees are moving here from southern California and find they can live like a King or Queen compared to the high prices for everything in or around Los Angeles.
Type of Home
What kind of home do you want to live in? Do you want to build your dream luxury home, or are you hoping to find something that's move-in ready? This will greatly affect the amount that you'll need to save.
The median home price in Las Vegas is close to $482,000, as of 2022. Choosing a condo, an apartment, a townhouse, or a single-family residence will impact the cost of your home and whether or not it's above or below the average.
Suburbs vs. City Living
Summerlin, Henderson, and Paradise are all well-known suburbs of the Las Vegas metro area, and each one has retirement communities within its boundaries. Choosing to put down roots in one of these areas comes with its benefits, and the cost is one of them.
With the exception of Summerlin, which is a planned community and costs a pretty penny, living further from the city center is usually more affordable.
Living within the actual city of Las Vegas might mean less maintenance and easier access to amenities, it can also come with a higher price tag. If the hustle and bustle of the city is what you're looking for, and a high-rise condo is in your future plans, be prepared to shell out the cash.
Available Community Amenities
Choosing a neighborhood community that has all the bells and whistles will cost you. But it's your retirement. If that's what you want, that's what you want. Just make sure to account for that in your budget.
Whether you want to have an on-site gym or multi-purpose rec room, you'll have to pay. Some of these amenities may be part of your homeowner dues or your monthly fees, while others may require additional charges. Many retirement communities in Las Vegas offer at least several of the following amenities:
Fitness center
Group exercise studio
Party space or meeting rooms
Convenience store
Beauty salon or barbershop
Shuttle bus service
Spa or nail salon
Full independent kitchen
Church services
Outdoor shared space for parties
Internet service
Restaurant or cafe
Swimming pool (indoor and/or outdoor)
Security
Activity courts
Parking spaces
Coffee shop or juice bar
Medical Concerns and Health Care Needs
It's not the most fun topic to discuss, but aging does come with health challenges. Overcoming these and being comfortable is something that everyone has to think about and take into account when saving.
If you have health issues going into retirement, this is something that has to be factored into your budget. Or, if you have a genetic background of certain illnesses in your family, you'll want to consider this too.
Whether or not you'll want to reside in a facility or close to one that has on-site medical staff is a choice that you'll have to make, and strongly consider.
So even though it's not the best and most exciting part of retirement, your health will strongly impact your golden years. This will require some thought, whether you like it or not.
Taxes in Nevada and Clark County
There is a little bit of a financial bonus in Vegas retirement. There's no state income tax in Nevada, and that includes social security and retirement. It's also worth noting that there's no estate or inheritance tax either.
Also, property tax is based on a 35% fair market value. When budgeting, you can also factor in that anyone over 62 is eligible for up to a 90% property tax rebate. Jackpot!
Extra-Curricular Activities
Let's be honest; there's no shortage of fun to be had in Las Vegas. And if this is your retirement destination, you'll want to make sure to budget for all of the entertainment the city has to offer both on and off the famous Las Vegas Strip! If you're wondering if Las Vegas residents actually visit the Strip, I'll tell you about it in our article here.
Live Shows
Las Vegas has arguably the greatest lineup of live shows of any city in the world. Whether you want to see a well-known singer or a magic show, you'll be able to find it in Vegas.
No matter what kind of entertainment you're in the mood for, it most certainly can be found within just a few miles.
Comedians, dance groups, even ventriloquists are just a few of the shows you can see. Check out the list of must-see Las Vegas shows in our article here.
Casinos
Of course, if slot machines and table games are your thing, there are plenty of casinos to occupy your time.
There's something for every budget when it comes to casinos. Craps tables start at $10 or even penny slots.
Weekend nights and other peak times will be more expensive, but if you're a resident of Las Vegas and you're retired, who says you can't play Blackjack at 8:00 in the morning?!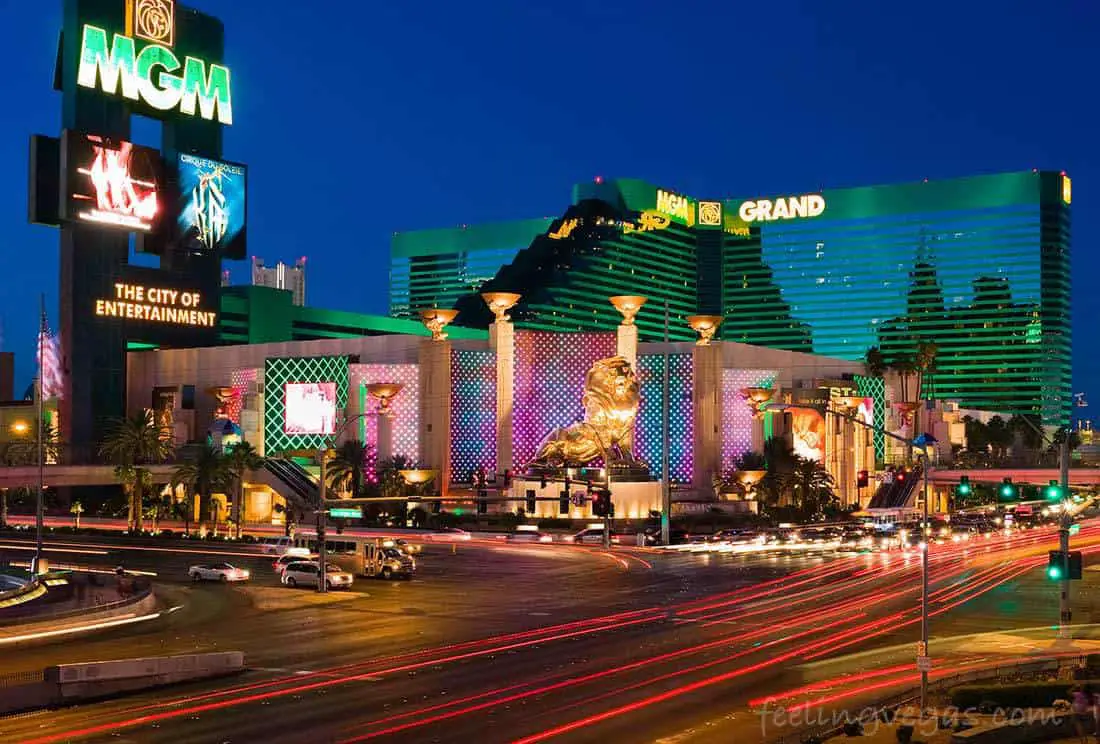 Most casinos also have a sportsbook available to bet on basically any sporting event you can imagine – you can even bet on TV shows! Sportsbooks also have lots of opportunities for social interaction, as well as adult beverages and even snacks.
You might enjoy the busy Las Vegas Strip from time to time for gambling fun, but there's also the vintage feel of downtown Vegas. Find what's in store for you in Downtown Las Vegas in our article here.
And even if you're not a huge fan of gambling, the people-watching in a casino is a free activity that provides hours of entertainment.
Museums and Traveling Exhibits
The Strip has plenty of museums to offer, but the price of admission is always a little higher, as it's primarily geared towards tourists. This isn't to say you shouldn't visit these hot spots, but you may want to go when it's not the height of tourist season or peak times.
Check out our article on visiting the Neon Museum here.
Hiking and Outdoor Adventures
The unique landscape of Las Vegas provides so many outdoor adventure opportunities. If you're an active senior, Las Vegas has something for you in its natural beauty.
With the mountains to one side and the desert to the other, exploring nature is a great way to spend your retirement.
(Find out what you'll see when you visit Red Rock Canyon in our article here)
If you're new to the area or not confident in your outdoor skills, you can hire a guide. If this is something you plan on doing often, you'll want to make plenty of room for this in your budget.
Also, keep in mind that some of this may require equipment (ie. kayaking on Lake Mead or fishing in and around Las Vegas). If you don't have it already, you'll need to rent some gear or make some purchases.
Shopping
Right up there with gambling, this is a "hobby" that can get very, very expensive.
Las Vegas has a wide variety of stores available for every single budget out there, including some of the most high-end brands in all of the world.
(See our article about the 12 Most Amazing Shopping Malls on the Strip)
If window shopping is too much of a challenge, you'll want to account for these purchases in your retirement savings.
Golf
For many, being retired means playing as much golf as you can handle. The Las Vegas golf options are plentiful. No matter where you live in the Vegas valley there will be a golf course (or several) nearby. So, if you'd like to join a golf club or even play as many of the courses as you can, don't forget to include these fees in your budgeting.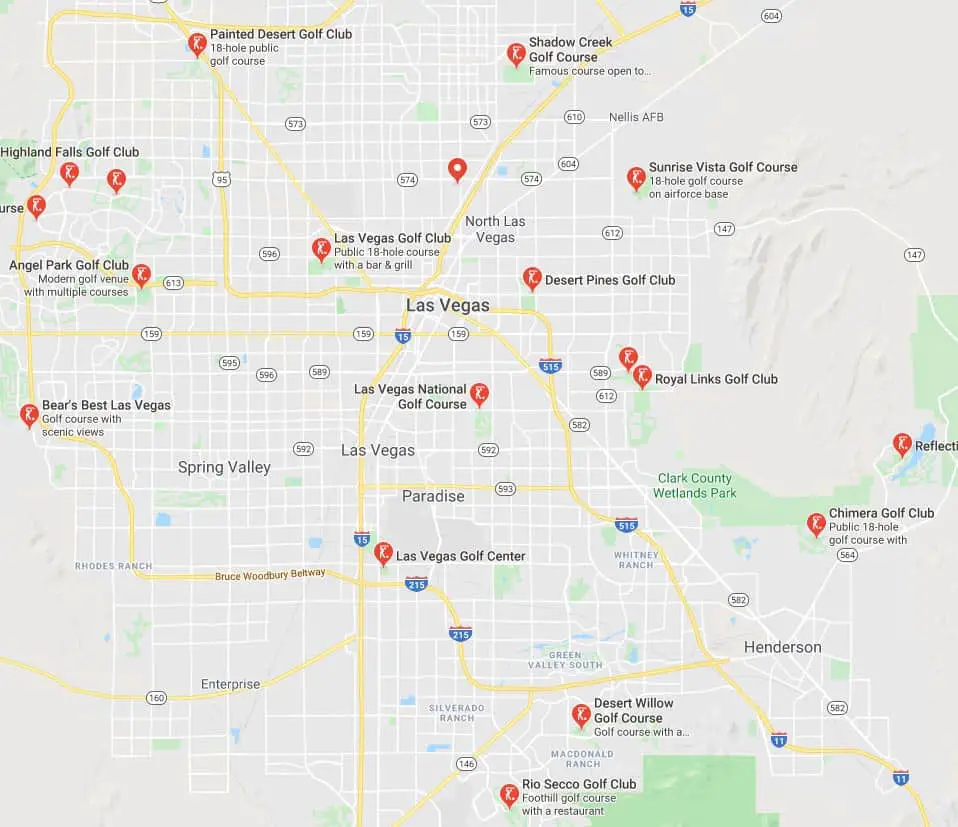 Medical Care You Can Expect to Find in Las Vegas
This is another important component to what you'll want to consider when choosing a place to retire. Of course, it's impossible to predict what kind of medical care you might need down the road; you'll just want to be sure you've got options.
If you choose to retire in or around the Las Vegas area, you're choosing a very large city, and luckily, that comes with many different types of health care options.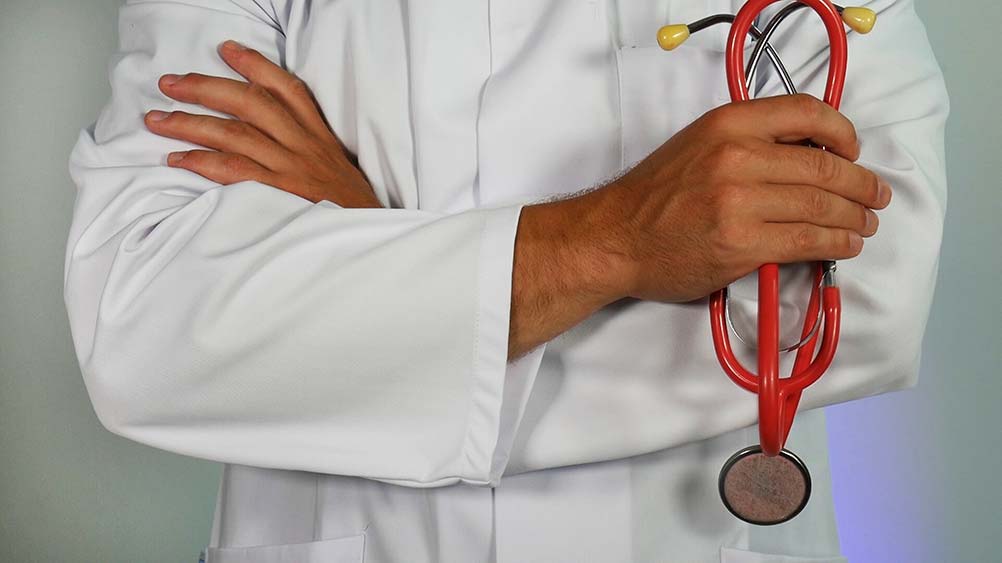 Not only are there different levels of retirement medical care, but there are also many hospitals in the area including several brand new ones.
You'll never be more than a phone call away if there's an emergency. And, if you do have any specific health concerns, there's more than likely a doctor just for you.
Again, picking up a crystal ball and seeing your future health care needs isn't really an effective means of planning, but it's nice to know you've got options. If you already know that you'll need medical care, you may want to choose from one of these types of housing, depending on the level of attention you'll need.
Assisted Living
Assisted living housing allows residents to live independently within their own homes or apartments, with the convenience of nurses on staff.
Residents that might need help here and there, but not necessarily every day, might want to choose this option.
Nursing Homes
This style of living is for people who don't need constant hospital care but also cannot live on their own. These communities are fully staffed 24/7 with medical professionals in the same building.
However, if you don't have any medical concerns at the time you choose a home, you can opt for one of the following types of communities.
Independent Living
Most retirement communities have an independent living area. Sometimes this is in the same building as assisted living or a nursing home, but oftentimes it's separate homes that are in close proximity to the main building.
This allows residents to live their day-to-day life independently, with the convenience of a medical staff close by.
Age-Restricted Community
Also known as 55+ communities, these are neighborhoods that allow only a certain percentage of homeowners or renters to be under 55 years of age.
Similar to independent living housing, these may or not be in close proximity to a nursing home or assisted living facility. If you're planning on residing in one of these areas, in Las Vegas, medical care is still very close.
In-Home Medical Services
Most places have independent businesses that serve as in-home medical staff.
If you're living in a place that doesn't staff medical professionals, but you do need some health care services, you may be able to contract out one of these services to visit you in your home.
Hospitals
Of course, nobody wants to go to the hospital, and we hope you don't ever have to! But Las Vegas is home to many great hospitals, so this is something that can help you feel more reassured.
While enjoying retirement, it would be nice to know that you can be as active as you want, with fantastic medical centers all around.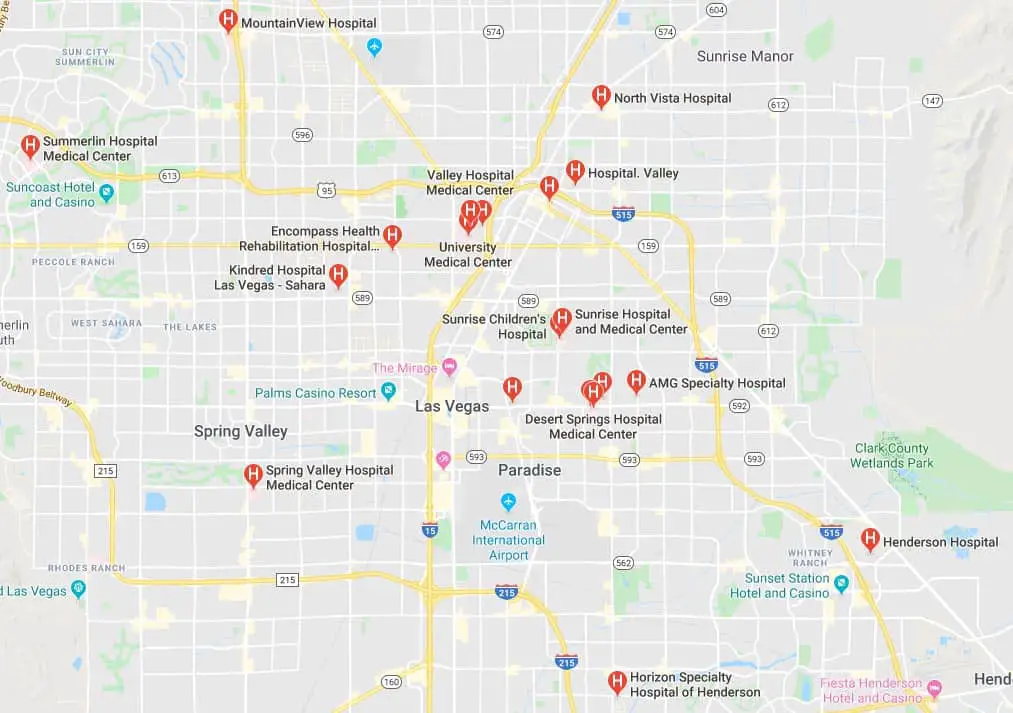 Las Vegas Has Great Weather to Retire In
Nobody wants to spend their golden years in the frozen tundra or getting rained on everday.
Weather is a major factor in finding a place to retire. If you're looking for consistently warm (really, really warm) temps, lots of sunshine, and little to no rain, Las Vegas is where it's at.
| Month | High/Low °F (°C) | Rain |
| --- | --- | --- |
| January | 59° / 28° (15°/-2°) | 2 days |
| February | 66° / 33° (19°/1°) | 2 days |
| March | 72° / 39° (22°/4°) | 2 days |
| April | 81° / 45° (27°/7°) | 1 day |
| May | 90° / 53° (32°/12°) | 0 days |
| June | 102° / 61° (39°/16°) | 0 days |
| July | 107° / 67° (42°/19°) | 1 day |
| August | 104° / 66° (40°/19°) | 1 day |
| September | 96° / 57° (36°/14°) | 1 day |
| October | 83° / 46° (28°/8°) | 1 day |
| November | 70° / 35° (21°/2°) | 1 day |
| December | 60° / 27° (16°/-3°) | 1 day |
(source)
While Las Vegas sunshine allows for lots of outdoor activities, it also has its health benefits. Sunlight is great for mature bodies in so many ways.
But of course, too much exposure is dangerous, so keeping sun safety in mind is of the utmost importance, especially with aging skin. If you're going in the sun, don't forget to…
Stay hydrated
Try one of these water bottles to help you remember how much water you need to drink Venture Pal Large 128oz (When Full) Leakproof BPA Free Fitness Sports Water Bottle (amazon).
Wear sunscreen
Be sure to choose a sunscreen that will protect your skin from sun damage. The sun here is strong! Here's one I like, it's a great inexpensive option that is also anti-aging Neutrogena Age Shield Face Lotion Sunscreen with Broad Spectrum SPF 110 (amazon).
Stay Cool
The Las Vegas heat is no joke. Yes, everyone says it doesn't seem so hot because it's a dry heat. While that may be true, hot is hot!
If you feel like you're overheating, stay inside. Chances are there's an activity happening within your community to occupy your time that doesn't involve roasting in the sun.
Honestly, it's not that bad unless you're out digging ditches or something. Everywhere you go inside is air-conditioned and quite comfortable during the hottest times of the year.
All That Sunshine Helps to Keep Bones Strong

The loss of bone density is a problem that comes with diseases such as osteoporosis but is also just a natural occurrence in aging.
While there are medications to strengthen bones and plenty of vitamin options available,  sunshine is a natural source of Vitamin D.
Sunshine's one thing Las Vegas certainly isn't lacking. With over 290 days of sunshine a year, there are plenty of opportunities to get some good ole natural sunlight on your body.
Arthritis Treatment
Although sunlight won't cure arthritis, it can surely help alleviate some of the pain. Heat is a well-known agent in alleviating the stiffness and pain that comes with arthritis.
While the traditional means of heat treatment comes in a heating pad or bath, the sunlight and warm weather is another source that can provide that same dry heat.
Mood Booster
Sunlight can help the brain produce more serotonin. This is a hormone that is responsible for that good vibes only feeling. With all that sunlight shining down here in Las Vegas, there's plenty of happiness to go around.
Increased Immunity
Lack of Vitamin D can lead to lower immune system functioning. As we age, our immune systems naturally don't fight off infection quite like they used to, but sunshine and Vitamin D can help with that.
Increasing safe exposure to sunlight and Vitamin D can enhance your immune system.
Retirement Lifestyles to Fit Your Own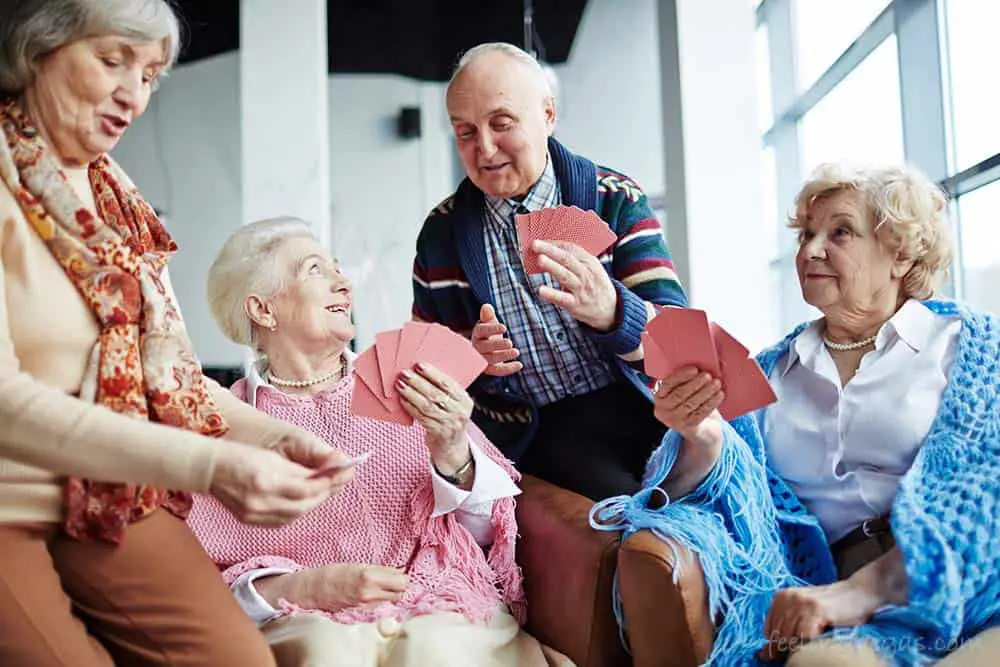 Although there's obviously a level of relaxation that comes with retirement, it's also important to maintain, or even level up, when it comes to living your best life. If you're used to having a jam-packed schedule day in and day out, and you like it that way, you'll want a retirement community that offers an abundance of activities.
We all have things that we dream of doing or projects that we'd love to start. But, with working full time (and of course, saving for retirement) it's hard to find time to squeeze those in. Retirement is the perfect time to take up one of those hobbies!
Many of the retirement communities offer all kinds of options for activities and hobbies and the like. Whether you're looking to add more exercise, find more social outlets, or even use your free time to volunteer, chances are, there's a spot to do that in your new retirement community.
More than likely, there are a few other people interested in the same activities that you like, so most of the time, there's a designated space or time for most of the fun and games.
Here are a few favorites that are common offerings in senior living communities:
Card Games
Table Games

Chess and checkers
Backgammon
Bingo
Puzzles
Dominos
Mahjong
Yahtzee

Board Games

Scrabble
Cranium
Trivial Pursuit
Apples to Apples

Parties & Theme Nights

Holidays
Movie night
Murder Mysteries
Karaoke
Wine tasting

Theatrical Performances

Talent shows
Plays
Musicals

Group Lessons, Classes, and Workshops

Cooking
Dancing
Sewing, knitting, crocheting
Writing
Painting
Pottery
Jewelry making

Groups and Clubs

Book club
Choir
Writing/Poetry
Grilling
Off-roading
RVing
Most retirement communities provide just about anything your heart desires. They have an "if you can dream it, you can do it" approach. But also, if there's something new that's not available, you can always be the trailblazer and start something new.
Recreational Activities for Seniors in Las Vegas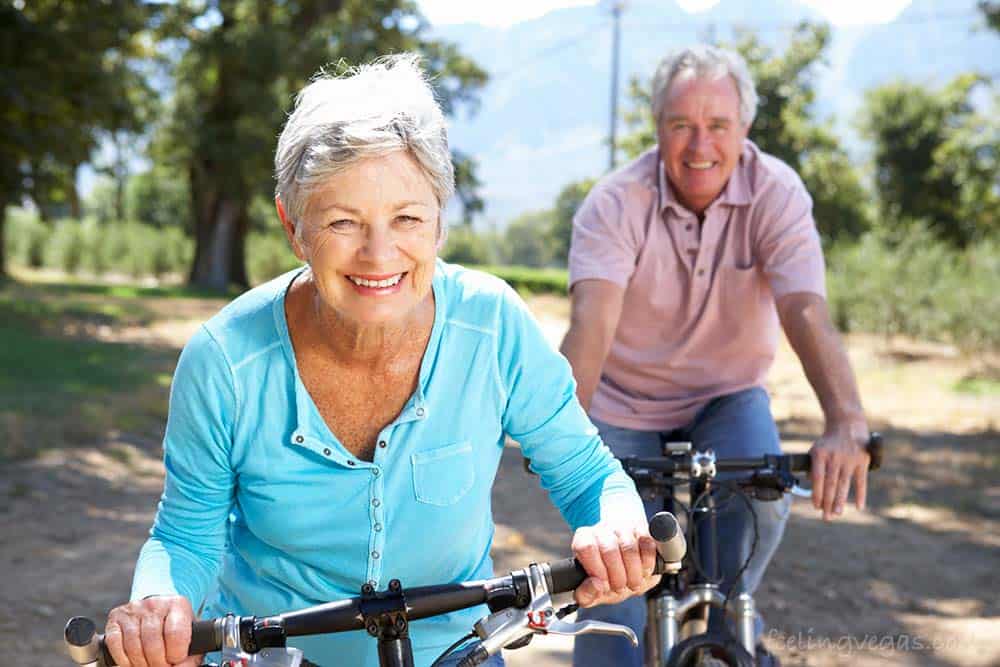 Just like the entertainment listed above, senior living places offer recreational activities for anyone, with any activity level. A huge positive for Las Vegas retirement is that many of these activities can be done outdoors, where you can soak up all the sunshine while you're having fun.
Whether you're looking for an individual activity or even a team sport, there's something out there for you that fits your goals. Here are a few of the recreational fan favorites amongst retirement community residents…
Outdoor Activities

Bocce ball
Croquet
Horseshoes
Washers
Badminton
Tennis
Swimming
Tai Chi

Indoor Activities

Ping Pong
Chair yoga
Dance classes
Zumba lite
Aerobics
My mother-in-law takes yoga and tai chi classes in her 55+ community and has a group of friends she enjoys walking with most mornings.
Home & Yard Maintenance in Las Vegas
One more important factor in choosing your retirement home and community is how much maintenance you're willing to commit to doing on your home. This can include anything from mowing your own yard to trash pick-up and even hanging up Christmas lights.
If the upkeep of your house and yard isn't a part of your retirement plans, then you should opt for a community that provides all of the maintenance. Many senior living choices will provide most of the necessary maintenance.
Of course, this comes at a price.
Some communities will factor in maintenance along with monthly fees or homeowners' dues. Others will ask that you independently contract someone to do this, and then that fee will come out of your own budget.
However, many people enjoy taking care of their yards and keeping gardens. If this is something you hope to do in your retirement, then you may want to find a community that allows you this kind of freedom.
Best Neighborhoods in Las Vegas for Retirees
Now for the exciting part: researching neighborhoods. Looking at all those beautiful brochures and searching all the websites for the best match for you.
You've made your list of exactly what you're looking for and decided upon a budget, now it's time to make the match. The following are just a few of the best places to live in Las Vegas for retirees.
If your retirement vision includes a five-star hotel, Regency might be the place for you. As mentioned earlier, Summerlin is a premiere, planned community on the outskirts of Las Vegas.
Regency is close to Las Vegas proper and features all of the amenities you could possibly imagine in a retirement community. Situated close to downtown Summerlin, Regency has shopping and other conveniences that come with city living, within walking distance.
Its location also shows off the natural landscape that the Las Vegas area has to offer.
In fact, Regency seems more like a resort than an actual place to live. Residences range anywhere from just under $750,000 to almost $1,300,000. Not only are you getting an immaculate new home for the price, but you're also buying into one of the most luxurious retirement lifestyles available.
Acacia Springs (Independent Living to Skilled Nursing)
With its home and community vibe, Acacia Springs has won several awards for excellence. Acacia Springs offers independent living, assisted living, short term and respite stays.
Wellness is one of the main focal points of the Acacia Springs community. They have partners that provide a range of therapy for a variety of aging needs, as well as multiple other opportunities to create an active retirement lifestyle.
Acacia Springs is dedicated to comfort and community for senior citizens. Living at Acacia Springs means you'll have access to the:
Fitness center
Bistro Pub
Outdoor heated pool
Whirlpool spa
Movie theater
Library
Billiards room
And those are just a few of the many amenities you'll find on-site. Acacia Springs also includes utilities in many of their pricing options, which is one less thing you'll need to worry about figuring out on your own.
With options available for assisted living and memory care, Legacy House believes that a welcoming feel and personal service is the key to retirement living bliss. The staff at Legacy House is committed to treating each and every resident as an individual and customizing their retirement experience.
With more focus on personal interaction, Legacy House employees and administrators take a hands-on approach to ensuring that retirees are getting the most out of their golden years. With the idea that no two seniors are alike, they really take the time to get to know their residents. This is their "personal touch culture."
If you choose Legacy House for your retirement community, you'll not only have apartments that include safety features and 24-hour emergency call response, but you'll also find…
Laundry room on-site
Activity room
Library
Beauty and barbershop
Private dining room serving meals and snacks
Security system
Common areas for activities and visitors
Beautiful landscaping and outdoor areas
25 Age Restricted (55+) Communities in Las Vegas
Let's face it, this is what retirement is all about. The following communities are located all around the Las Vegas Valley and are made up of independent homes.
Many of these are in gated neighborhoods and offer homes all along the price spectrum. No matter what kind of fun you're looking for you can find it in one of these neighborhoods.
My personal favorite thing is that many of the new home developers are now offering private attached RV parking garages! Imagine exploring the beautiful Southwest in your RV and then coming home and pulling right into your own RV garage 🙂 That's my happy place.
If you're not into RVing, these communities have things like groups, activities, social events, gyms, pools, golf courses, tennis courts, racquetball, community centers, and more to keep you active and entertained!
If you're ready to really embrace your retirement, I suggest taking a look at some of the following communities. Click on each of the links to find more information, photos, and active listings.
Free Standing Home Communities for 55+
Age-Restricted Condos in Las Vegas
55+ Manufactured Home Communities
The best place to live in Las Vegas for retirees is the one that matches your individual needs and budget.
Final Thoughts
As you can see the options for retiring in Las Vegas are abundant. With great weather, a low cost of living, and an endless amount of entertainment and activities, Las Vegas may be the retirement paradise you're looking for.
More Living in Las Vegas Articles: