The 19 Best Museums on the Las Vegas Strip: A Full Guide
(This article may contain affiliate links, which means we might earn a small commission if you click and make a purchase. Thank you!)
Las Vegas is known for its history and place in American popular culture. Besides the bright casinos and gimmicks, however, it's also filled with places you can learn from.
Vegas is actually filled with cultural and historical experiences for tourists and locals alike. Las Vegas museums have something for everyone, from the beautiful and historical to the downright bizarre.
Wondering which museums to go to in town?
Here are 15 of the best museums on Las Vegas Strip to visit on your next trip.
Overview of Museums on the Las Vegas Strip
Aside from the merriment, Las Vegas can also be a place to relax.
One of the best ways to do that is by strolling through a museum.
Las Vegas has many unique museums that can engage your mind and satisfy your curiosity.
The best part about them is how they can be found so close to each other in the most accessible areas of Las Vegas, Nevada.
Brief History of Museums on the Las Vegas Strip
Visiting a museum is a great way to delve into the Vegas past and learn how it became the world-famous Sin City.
Before the flashy and bizarre museums arrived in the city, the first museum was the Clark County Museum, which has served museumgoers for the last 40 years.
Over time, more museums were established to contribute to the city's colorful history and culture.
Importance of Museums on the Las Vegas Strip
When you familiarize yourself with the Strip, you'll begin to notice just how many museums are scattered up and down Las Vegas Blvd.
Besides their educational contribution to the city's cultural aspects, they also provide a respite from the boisterous energy Las Vegas is associated with.
These museums do this while remaining close to trendy establishments and hotels, giving tourists an alternative way to enjoy Las Vegas outside the casinos and clubs.
Exploring the Museums on the Las Vegas Strip
If you're interested in visiting a museum, Las Vegas has more to offer than you might have guessed. A hub of culture and history, it's a great place to learn about the different things the world has to offer.
Here's a guide to all the museums in Las Vegas to help you plan your trip.
Art Museums
Visiting a city with visuals, lights, and sounds can have your creative spirit craving a trip to an art museum. Las Vegas is filled with them, focusing on traditional or digital art.
The city even has museums for the taboo and unusual art people express themselves with.
These Las Vegas art museums show the creativity the city espouses.
Aria Fine Art Collection
The Aria Fine Art Collection is located at the Aria Resort & Casino along S Las Vegas Blvd.
It's home to the paintings, modern sculptures, and figures of many renowned artists, including Frank Stella and Maya Lin.
Combined with the beautiful modern architecture of the ARIA resort, you're sure to enjoy a lovely time experiencing the beauty of modern art.
All guests can enjoy a free self-guided tour of the collection located throughout the resort property.
Immersive Van Gogh Experience
The Immersive Van Gogh Experience is located at 3720 S Las Vegas Blvd., inside The Shops at Crystals. It's close to ARIA, so it's a great exhibit to walk to for more art.
This is an immersive art experience, taking you through Vincent van Gogh's timeless creations in a shifting and progressive display that utilizes panoramic projections.
Exhibiting it in digital art form, the projections shift to match the tempo of classical compositions, dancing around the room like a midsummer night's dream.
A regular ticket costs $30, while a VIP tour costs $50, including a limited poster and freebies. Tickets sell fast, so booking it online (Vegas.com) before going is best.
Burlesque Hall of Fame
The Burlesque Hall of Fame is located in the heart of the Las Vegas Arts District at 1027 S Main St #110.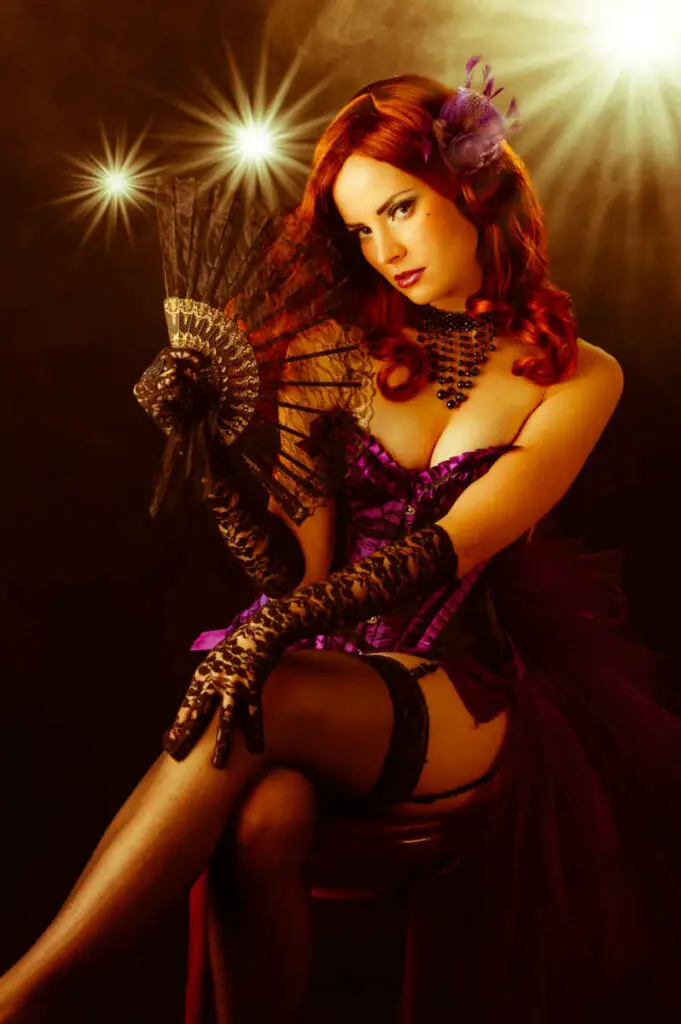 It's dedicated to the art of burlesque, commemorating and documenting the lives and careers of the boundary-breaking bombshells throughout the performance's rich history.
You can observe many historical artifacts that detail the history of the form. Expect to find posters, photographs, and props you can play with. Many costumes, burlesque props, memorabilia, and other taboo items can be found here.
They even offer dance lessons for those looking to immerse themselves further.
General admission costs $17. It's best to book your tickets beforehand (Vegas.com) to avoid long wait times.
Bellagio Gallery of Fine Art
The Bellagio Gallery of Fine Art is located alongside other attractions in the Bellagio Resort and Casino. You can visit their fine art galleries after visiting the conservatory or fountains.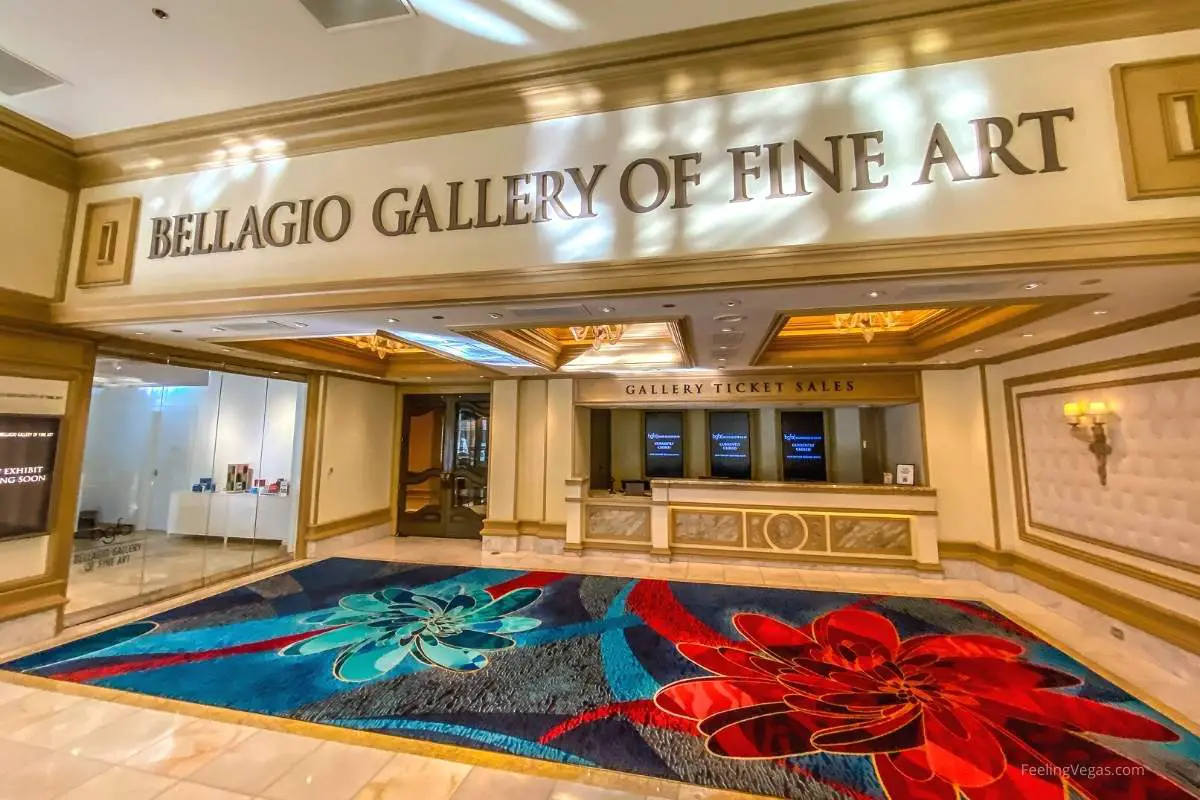 This gallery is filled with rotating exhibitions from all over the world. While they mostly feature immersive and multi-sensory styles, they also exhibit some classics. Expect to find several traditional art pieces from Van Gogh, Monet, and Picasso while you go through its halls.
They also host internationally acclaimed art exhibitions. Tip: If Picasso's art inside the gallery isn't enough, you can also find the Spanish legend's ceramics in the Picasso restaurant inside the hotel.
Admission to the gallery is $20. Get your tickets here (Vegas.com)
Paradox Museum, Las Vegas
One of the newest museums on the Vegas Strip is the Paradox Museum (3767 Las Vegas Blvd.), near other similar museums, like the Selfie Museum, Las Vegas, and the Museum Fiasco in Area 15.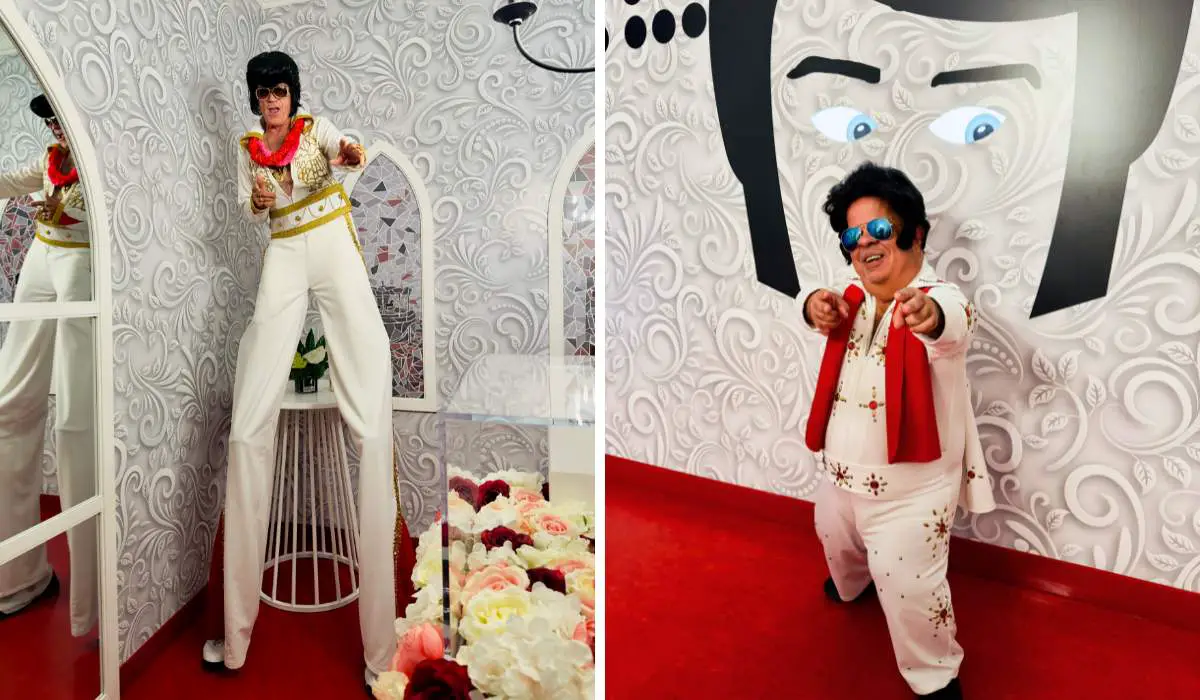 This museum has 7 locations worldwide, with their Las Vegas branch being their most recent one.
It's a great place to take pictures of optical illusions and see the world through a different lens.
Entrance to this exhibit costs $30, with discounts for specific groups.
Find out more about visiting the Paradox Museum and see pictures in our article here.
The Neon Museum, Las Vegas
Next up is the Neon Museum, which is probably the most well-known museum in the city (770 Las Vegas Blvd.).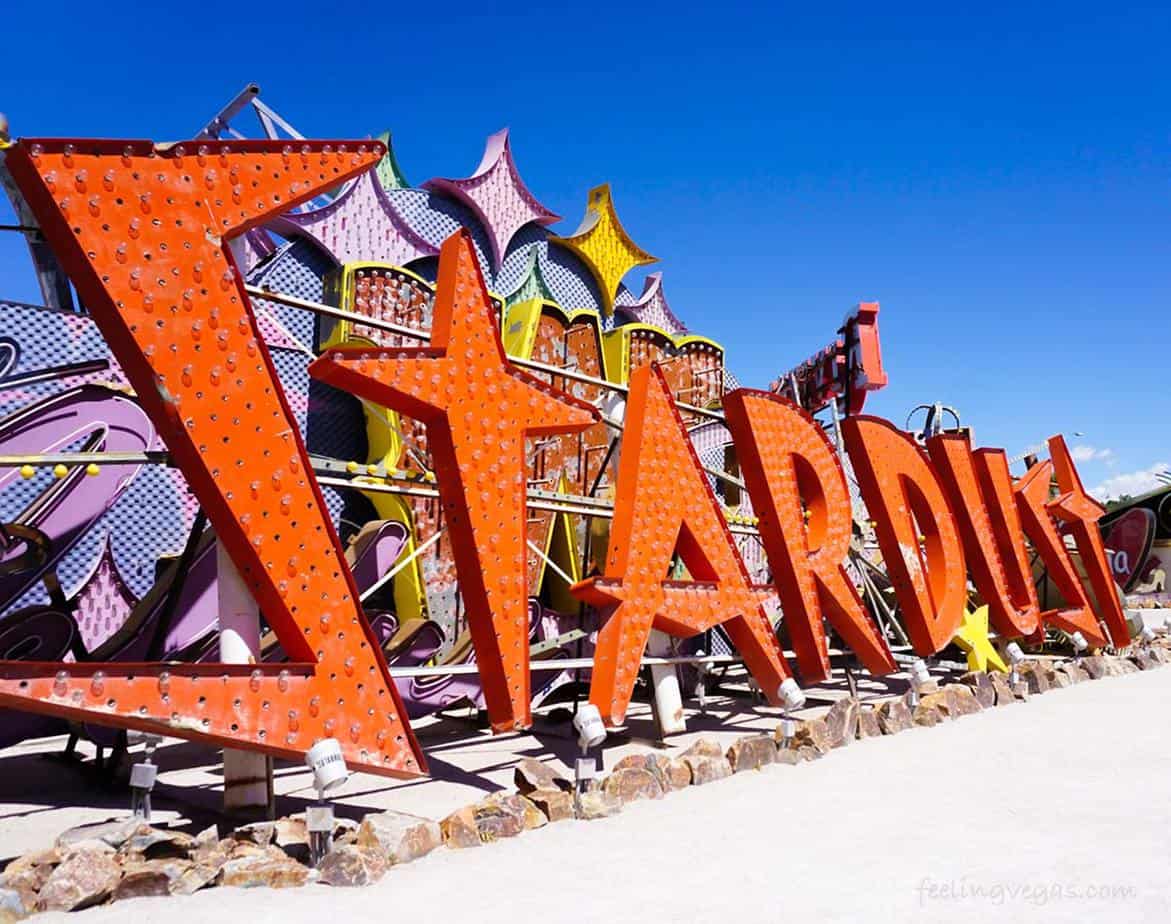 It hosts a collection of Vegas's many historic and retired neon signs from Las Vegas's past.
General admission to the Neon Museum Las Vegas costs around $20, with discounts for specific groups.
Find out if the Neon Museum is worth a visit in our detailed article here.
History Museums
If you want to learn more about Nevada's history and world historic happenings, Las Vegas is the place to go. Many museums are explicitly dedicated to history and how everything came to be.
These are the museums all history lovers must visit when they're in Las Vegas.
Las Vegas Natural History Museum
The Las Vegas Natural History Museum is at 900 S Las Vegas Blvd. It's close to the Old Las Vegas Mormon Fort State Historic Park.
This is a great place to learn almost everything in history, especially with its nine galleries from prehistoric life to wildlife worldwide.
You can find plenty of educational resources, tours, and special events throughout the year.
You can also find a marine life section with live animal exhibits, like sharks and stingrays. The Las Vegas Natural History Museum also does the occasional shark feedings, which you can book beforehand.
The Las Vegas Natural History Museum is also home to extinct animal skeletons and Sunday storytime sessions to help you learn more about history and nature.
General admission to the Las Vegas Natural History Museum costs $12 per adult and $6 for children. There are also discounts and deals for specific groups.
Clark County Museum
The Clark County Museum is located at 1830 S Boulder Hwy on the way to Boulder City and the Hoover Dam. It showcases years of Nevada history to its many guests.
It exhibits the area's early Native American inhabitants, the railroad construction history, the evolution of hotels and casinos, and how the city grew and developed.
As a city museum in Las Vegas, it's heavily supported by the local government, allowing it to continue showcasing the city's history and heritage.
The best part is how affordable admission is. You can enjoy their exhibits for only $2 per person. It's an inexpensive and educational activity for the whole family, even the kids.
Titanic: The Artifact Exhibition
This Titanic exhibition can be found at 3900 S Las Vegas Blvd inside the Luxor Las Vegas Hotel & Casino. It's also close to the BODIES exhibition and many other attractions, making it an accessible exhibit if you plan to visit several in one day.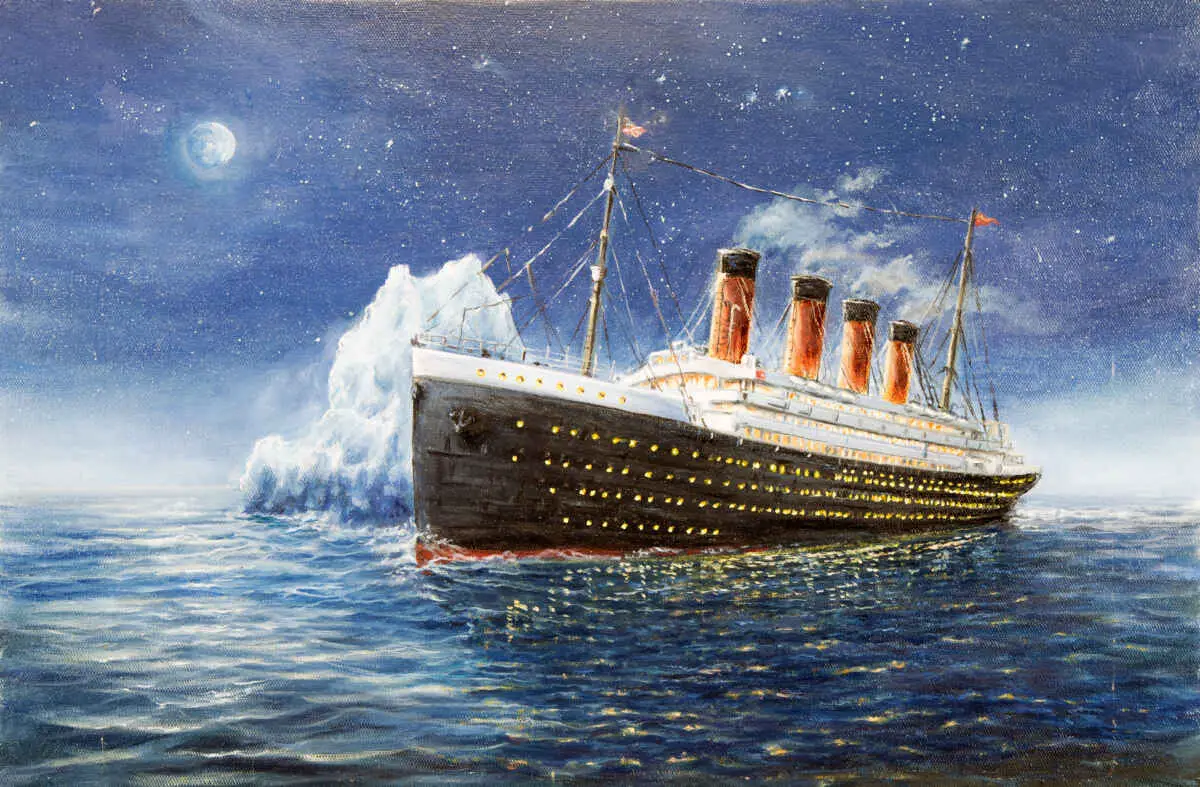 This Titanic Artifact Exhibition is like a time machine to the past, taking you back to 1912 to see the famous unsinkable ship. They showcase accurate recreations of the vessel's cabins, decks, and entertainment areas.
Expect to see more than 250 real objects from the wreckage, including jewelry, clothing, china, and personal items. There are also many interactive exhibits to let you experience what life was like during that time.
Inside, you can find a full-size replica of the famous Grand Staircase. You can find and touch an iceberg replica at the Promenade deck.
Get up close and personal with one of the most famous tragedies in history and learn more about this historical ship during your visit to Las Vegas.
General admission is $32, excluding tax. Get tickets online here (TripAdvisor). They also provide discounts and packages for certain groups of people.
National Atomic Testing Museum
The National Atomic Testing Museum is located at 755 E Flamingo Rd., close to different casinos and hotels.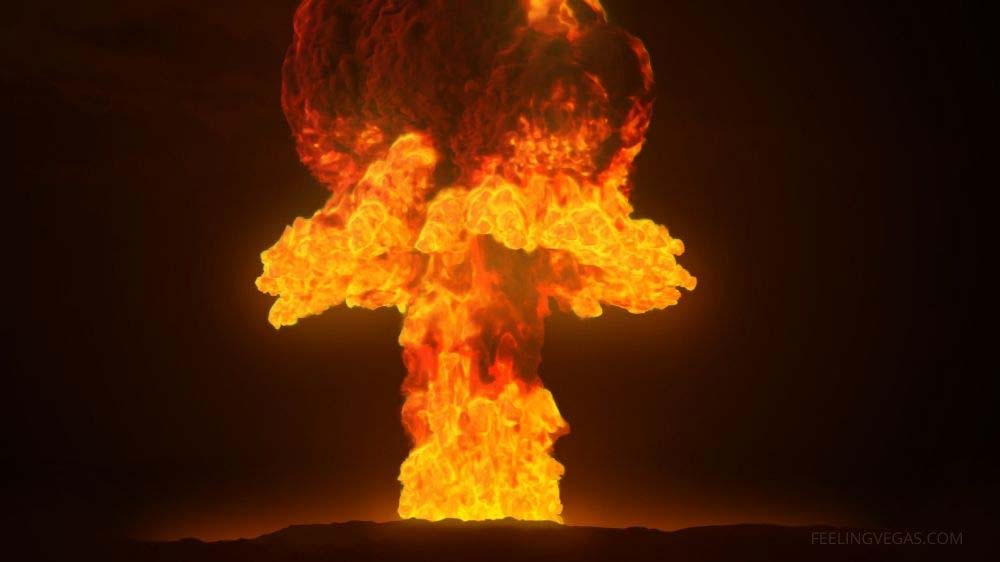 The Nevada Desert played a massive role in the history of atomic testing, hence why this museum is worth the visit. It exhibits America's involvement in nuclear weapons testing through its nuclear warfare program from the 1940s through the Cold War to today.
It's a Smithsonian Institution with actual pieces and artifacts from Nevada's testing sites. You'll learn about the devastating effects of the early nuclear bomb tests, especially on the human body and the environment.
You'll also see stacks of replica bombs, legitimate testing devices, recent developments in civilian nuclear energy production, and much more.
Their multi-sensory 4D Ground Zero Theater allows you to see what it was like during America's atomic testing through their documentary about the Nevada Test Site.
General admission to the National Atomic Testing Museum is $29. Book tickets online here (Vegas.com) before you go. Group discounts are available.
Nevada State Railroad Museum
The Nevada State Railroad Museum is at 2180 S Carson St. in Boulder City. It's a 40-minute drive from the Vegas Strip, so it's great for seeing the other attractions close to it, like Tom Devlin's Monster Museum and the Hoover Dam Exhibit.
It's also close to the Boulder Dam Hotel if you want to check in nearby.
It's known to be one of the only museums in the United States dedicated to preserving and presenting railroad heritage.
They have an impressive collection of locomotives and passenger cars, cabooses, tools, and other rolling stock dating back to the 1930s. You can also find interactive exhibits for coal mining, railway signaling, and other model railroad displays.
They offer scenic excursions on historic trains if the weather permits it. If you get lucky and book ahead, you can ride up front with the engineer and the brakeman.
General admission for adults costs $8, complete with a guided tour. Certain groups can get discounts, depending on the credentials. We advise that you book your tour AT LEAST four weeks in advance to avoid the long lines.
Nevada State Museum
The Nevada State Museum is at 333 S Valley View Blvd in the Springs Preserve. Visiting here can also give you access to the attractions within the Springs Preserve, including The Origen Museum.
Its exhibits showcase the state's natural and cultural history, millions of years of evolution of land, human life, culture, and animals. It covers many important historical events and showcases a 13-foot articulated mammoth skeleton.
You can find other exciting exhibits on the many careers people have taken on throughout history. Dive into art collections, maps, motorcycles, people, and more.
On the other hand, The Origen Museum is home to many live animal exhibits within its grounds. They also have a cafe that provides a scenic view of the desert and wildlife.
Access to the whole Springs Preserve costs around $20. This provides most attractions within the Springs Preserve, including the Nevada State Museum and Origen Museum.
Mob Museum
The Mob Museum, known as the National Museum of Organized Crime and Law Enforcement, is at 300 Stewart Avenue.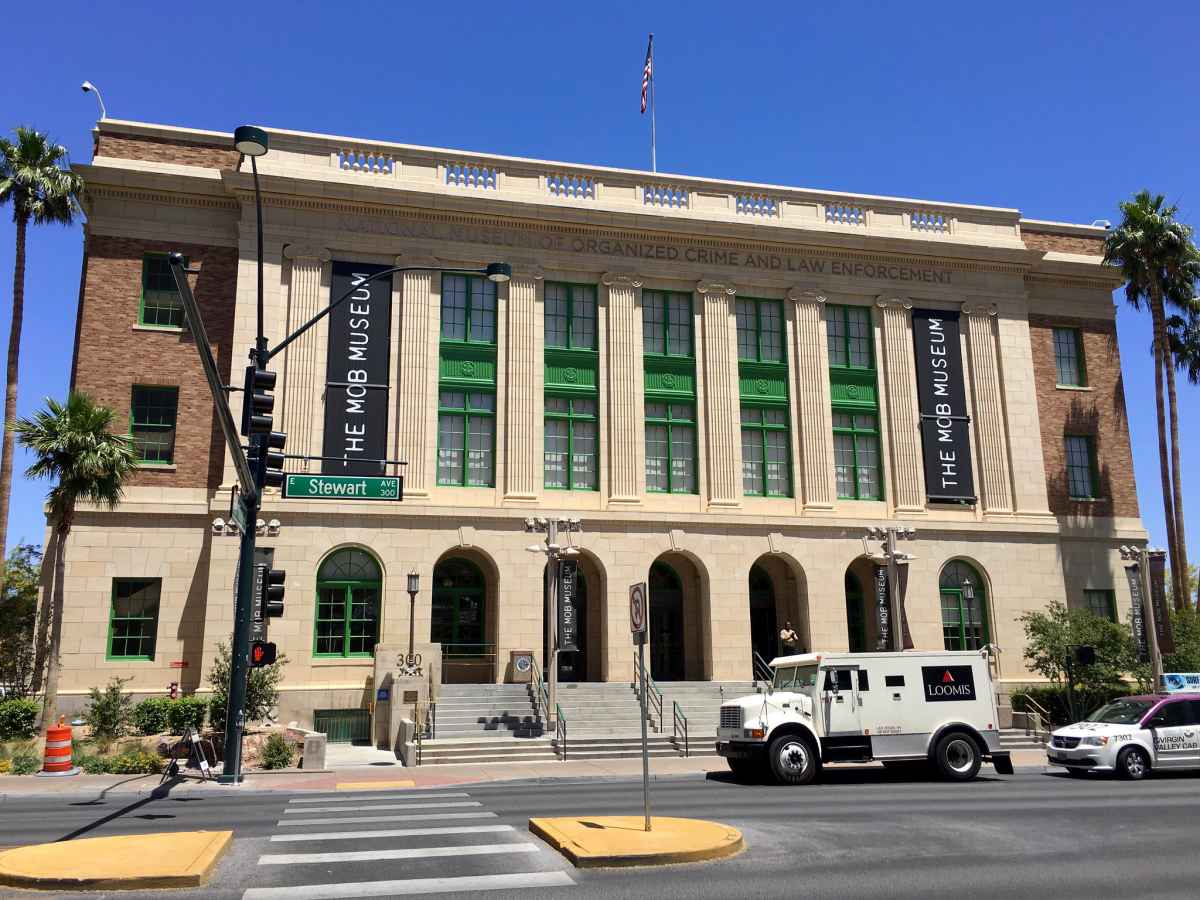 It's known to be the most famous city museum Las Vegas has to offer, especially as it takes you through the fascinating history of crime and the law.
It shows both sides of every story, from the law enforcement to the mob enforcers and bosses who left their mark on the city and nation as a whole.
Entrance to this museum costs $32. Find tickets online here (TripAdvisor).
Specialty Museums
Las Vegas is also home to some of the most bizarre collections in the world. You can be entertained by the many museums they offer, from kid-friendly to more mature museums.
Here are some of the best museums in Las Vegas if you're in the mood for something different and out of this world.
BODIES: The Exhibition
The Bodies Exhibition is located in Luxor Las Vegas, at 3900 S Las Vegas Blvd.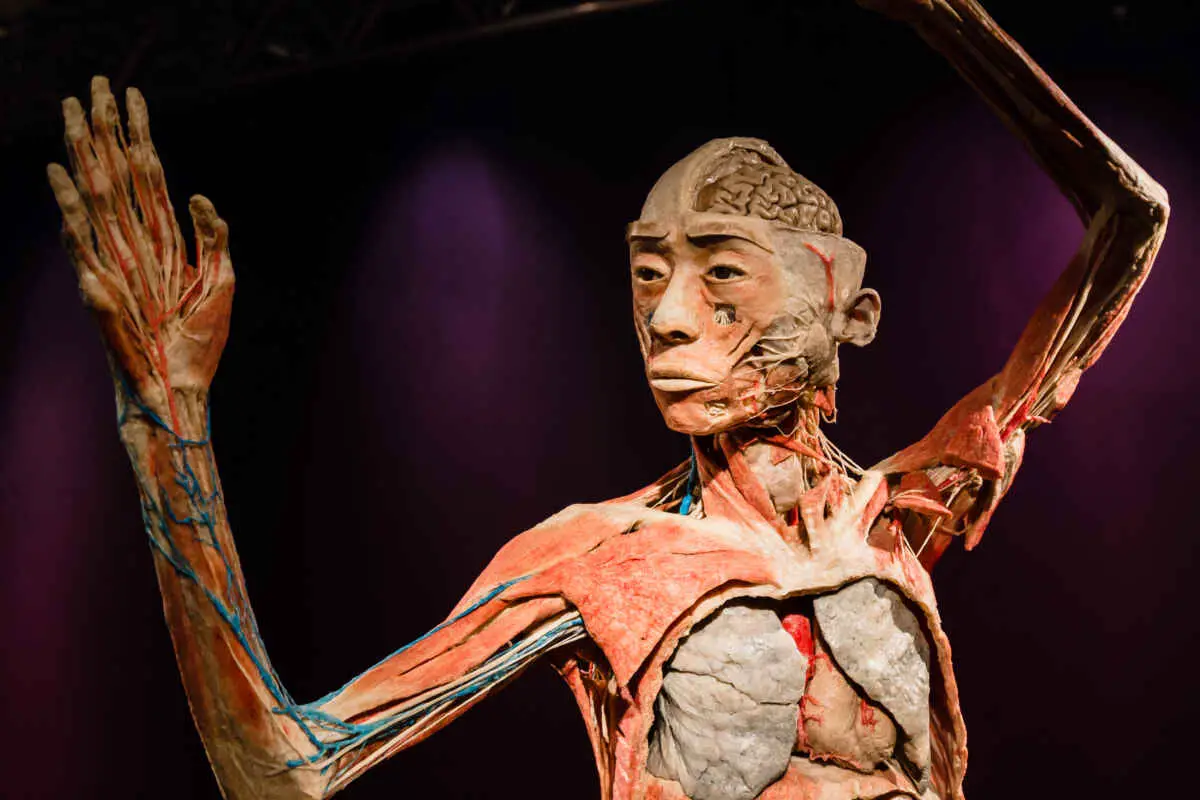 It's home to more than 260 real organs from the human body and over a dozen preserved bodies. This is certainly not for the faint of heart.
People come from all over the world to witness one of the most popular and controversial museums in Las Vegas.
It showcases everything about human development, from a baby's development and birth to how illness and the environment can affect the human body.
General admission to this museum is $35. Get your tickets here (TripAdvisor).
Madame Tussauds Wax Museum
Madame Tussauds is at 3377 S Las Vegas Blvd in The Venetian resort. It's one of the most unique and iconic museums in Las Vegas.
It's home to more than 100 lifelike wax figures of many famous people. Looking for Mike Tyson? You can easily take a picture with a Mike Tyson wax statue, not to mention other stars, like Michael Jackson, Marilyn Monroe, Beyonce, Taylor Swift, and many more.
They also have themed rooms and interactive sections where you can be part of the art.
You can enjoy a few drinks at the bar at the end of your tour or have a gondola ride while you're there.
General admission to the exhibits costs around $40. Book your online tickets here (TripAdvisor). Access to specific sections can be more expensive, depending on what you want to visit.
Discovery Children's Museum
The Discovery Children's Museum is at 360 Promenade Place. It's close to the MOB Museum and the Neon Museum in Downtown Las Vegas.
This is the best place to take your child during your Las Vegas trip, especially with the 58,000 square feet of exhibits for everything from math and science to art.
They have plenty of hands-on activities for kids to enjoy and learn in their corner of Las Vegas.
General admission to the Discovery Children's Museum costs $16, while locals are charged $13.50.
Zak Bagans' The Haunted Museum
Zak Bagans' The Haunted Museum Las Vegas is at 600 E Charleston Blvd. It's close to the Neon Museum and the Las Vegas Magic Theater.
This haunted museum celebrates Halloween all year round, showcasing many cursed objects within its rooms.
It's a self-proclaimed "extreme" museum of the paranormal, especially with everything it holds, from Ted Bundy's glasses to the Devil's rocking chair.
From organized crime to different paranormal activities, this museum has everything you need for a spooky good time.
Going here is like visiting a haunted mansion and going on a ghost hunt at the same time, a must-try Vegas experience.
If you're still in the mood for something scary, you can take a drive to visit Tom Devlin's Monster Museum in Boulder City afterward.
Erotic Heritage Museum
The Erotic Heritage Museum is at 3275 S Sammy Davis Jr. Dr., near the Shark Reef Aquarium and Madame Tussauds.
They have a collection of items that show the evolution of sexuality and erotica, a taboo subject that is usually left unspoken.
It focuses on the erotic side of humans in a positive and educational light, being a safe space to exhibit toys, art, and films that can help us understand it better.
The standard admission costs $30, get your tickets online here (TripAdvisor).
Pinball Hall of Fame
The Pinball Hall of Fame is at 4925 Las Vegas Blvd, near the famous Las Vegas sign.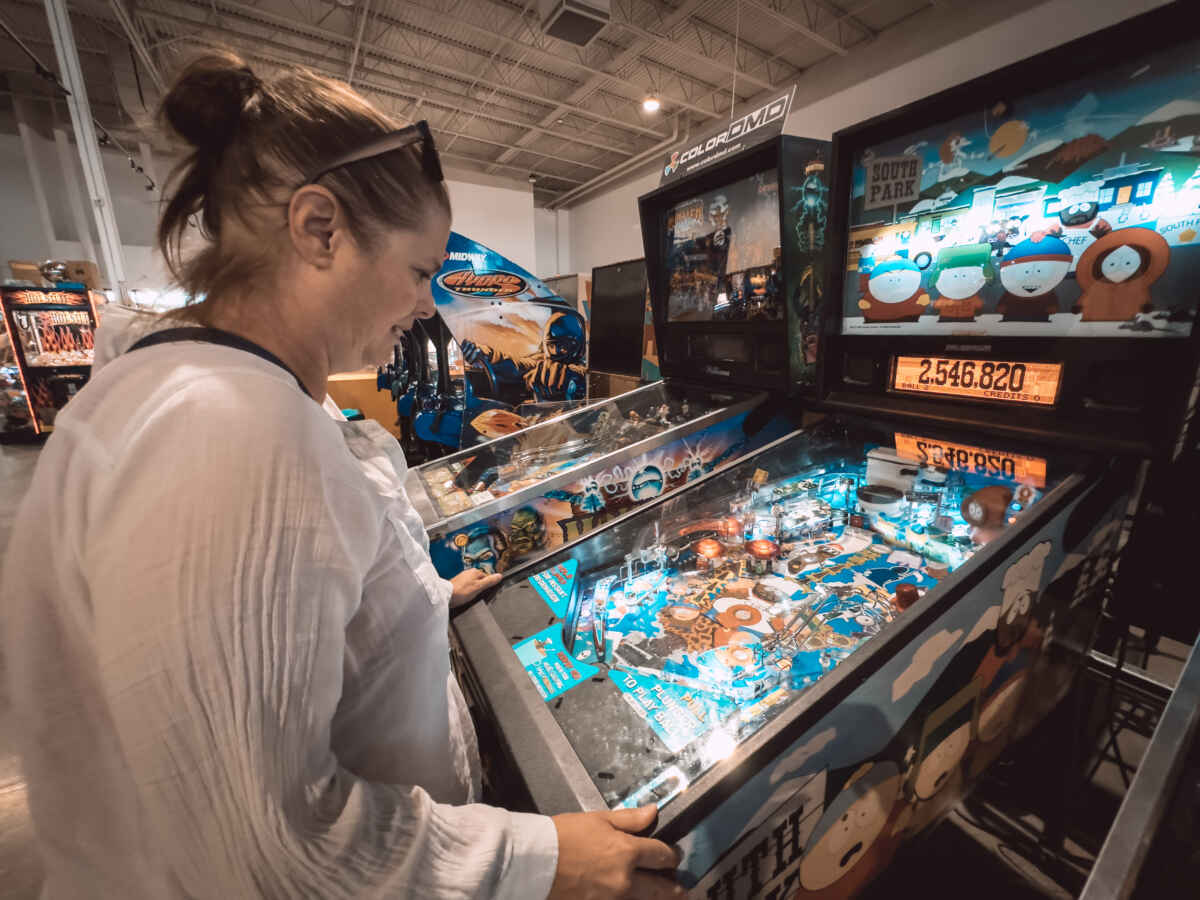 It's filled with over 200 classic pinball machines and video games from the 1950s to the present.
Admission to the Pinball Hall of Fame is free. It's one of the cheapest ways to enjoy Vegas' history, along with the Shelby Heritage Center and the Marjorie Barrick Museum.
Check out our detailed article about visiting the Pinball Hall of Fame.
Location and Accessibility of Museums on the Las Vegas Strip
Before your trip, you'd want to know how to get around Las Vegas, especially if you plan to visit multiple places in one day.
It's easy to navigate the city and move from one attraction to another.
Proximity to Major Attractions
The museums in Las Vegas are all reasonably close to different significant attractions in the city.
You can usually add them to your itinerary because of how easy it is to walk to these places.
You can take a car to places on the farther end of the Strip if need be.
Public Transportation Access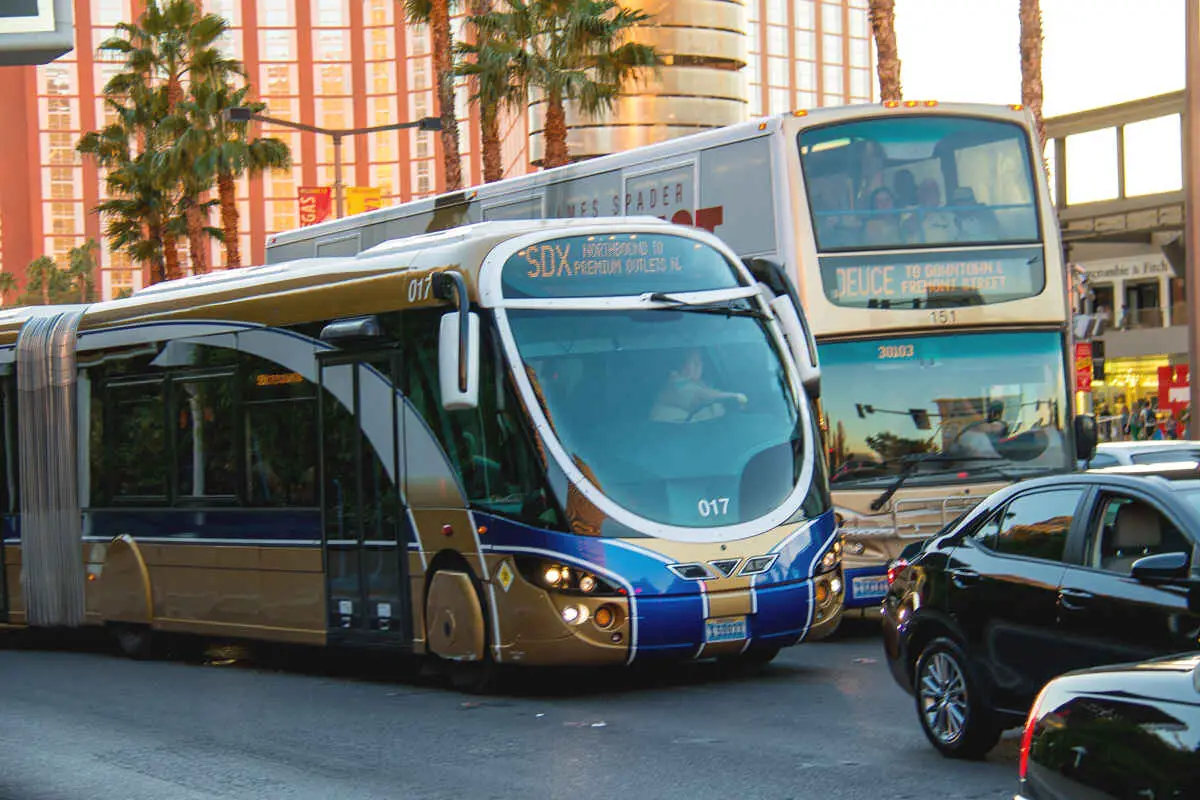 These are the Strip's transport options to help you get to the museums you want to visit.
Las Vegas Monorail: You can quickly get around the Strip in less than 15 minutes at up to 50 mph speeds. You can get exclusive discounts if you purchase your tickets in advance. There are many fare types, from one-way trips to unlimited ride passes.
Taxi: This has been the most reliable form of transportation throughout Vegas for decades. However, you can't hail a taxi on the street. They're required to pick you up at a physical address, like a hotel taxi line.
Bus: The Deuce is the public transportation in Vegas. It has two routes. The Deuce on the Strip will stop at every resort, making it convenient to get around. The Downtown Loop is a free shuttle to Downtown Las Vegas, including the Arts District and Fremont Street Experience.
Rental Cars: You can rent a car from the Harry Reid International Airport Rental Car Center or several rental sites across Las Vegas if you'd rather drive a car around the city.
Ride Share: The most common ride-share apps are Uber and Lyft, one of the most convenient ways to get around Las Vegas.
Limos: These are a fun and fancy way to get around the city. It's best to make a reservation for them beforehand.
Parking Facilities
There are many paid parking facilities on the Strip. They can be found at every hotel and resort along Las Vegas Blvd., and you will pay by the hour.
You can even find a few free parking options, like Treasure Island or Sahara Las Vegas, to save on parking.
What to Expect When Visiting Museums on the Las Vegas Strip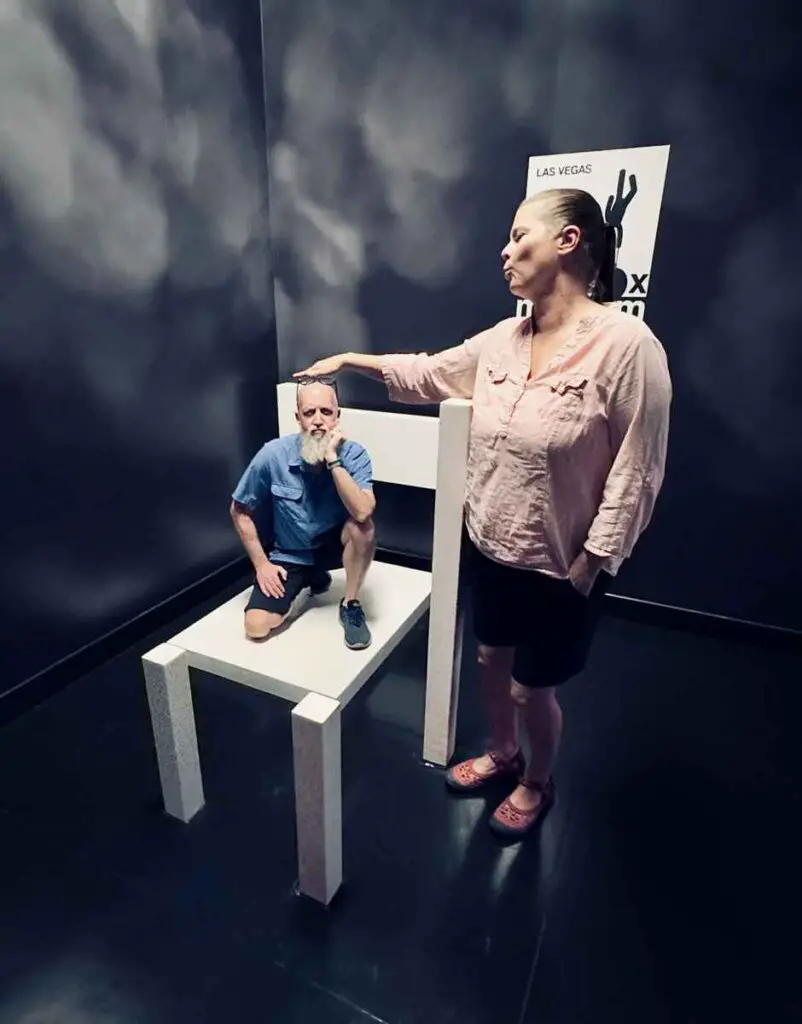 Now that you know more about the museums along the Strip, there are a few things to expect.
By learning more before your trip, you can prepare everything you need to make your trip to these museums more seamless.
Admission Fees and Operating Hours
General admission to the museums in Vegas typically ranges from $10 to $30.
Premier and deluxe passes are offered for some museums. While more expensive, they can provide a more interactive experience for visitors.
However, some museums, such as the Aria Fine Art Gallery and the Shelby Heritage Center, offer free admission.
Guided Tours and Exhibitions
Many museums have guided tours to help you get more information about their exhibits.
You can contact the museum beforehand to reserve a guided group tour led by one of their professional guides.
Accessibility for People with Disabilities
The museums in Vegas have been remodeled to be more accessible to people with disabilities.
You can look into facilities like ramps, wheelchair elevators, guides for people who are hard of hearing, and more.
Information about these accommodations should be available on the museum's website.
Additional Attractions Near Museums on the Las Vegas Strip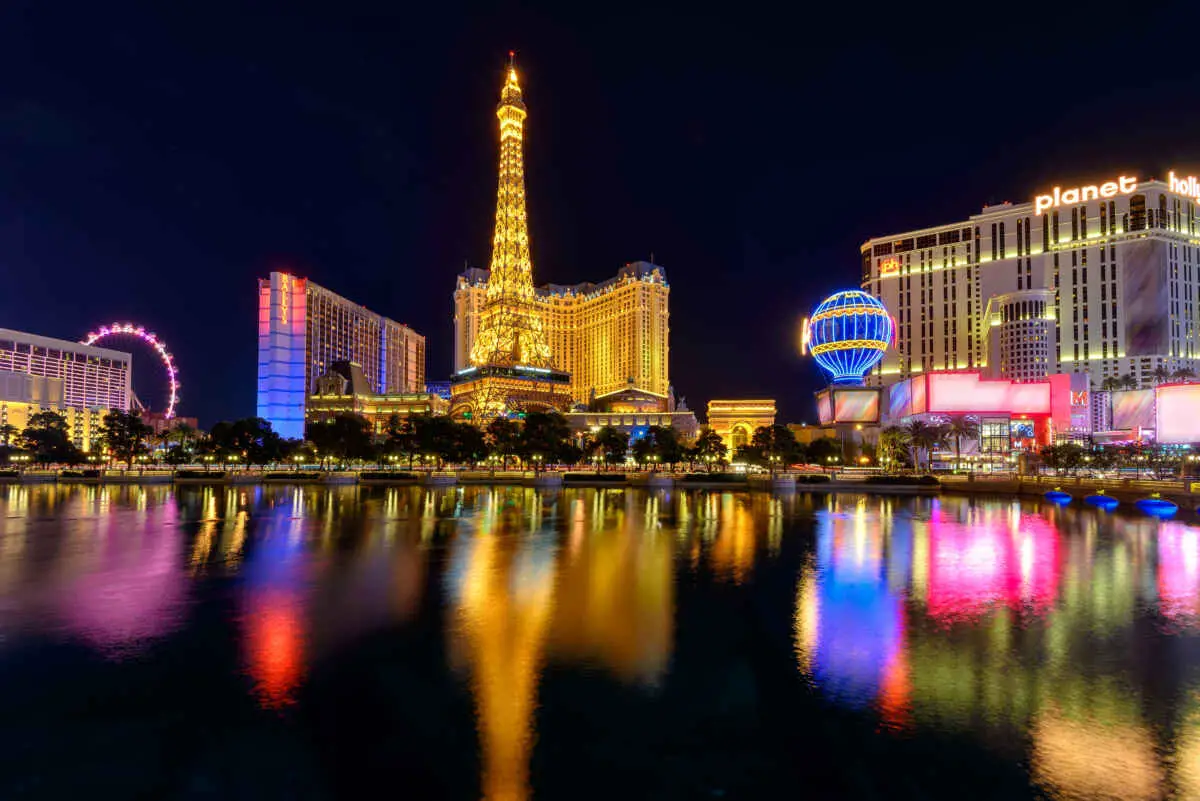 There are many things you can do after your trip to a museum. There are many other attractions on the Strip to experience just how fun Sin City can be.
Here are some of the most iconic places you can look into while visiting Las Vegas.
Restaurants and Cafes
You can enjoy dining in Las Vegas with its many restaurants and cafes.
Try to reserve a table in one of these famous restaurants.
Mon Ami Gabi, Las Vegas
Eiffel Tower
Gen Korean BBQ, Miracle Mile
Beauty & Essex
Gordon Ramsay Burger, Planet Hollywood, Las Vegas
You can also look into popular sports bars to have a pint while catching a game.
Shopping Centers
You can expect to find more than a gift shop in Vegas, as there are many famous shopping venues around the Strip, especially if you're searching for great deals from the biggest name brands.
You can visit the following shopping centers along the Strip.
The Shops at Crystals
Via Bellagio
Miracle Mile Shops
Wynn Esplanade
The Forum Shops at Caesars
Entertainment Venues
There are many popular shows in Las Vegas which you can't miss during your visit.
Book one of the shows from these entertainment venues in Las Vegas.
Malanday Bay
Treasure Island
Caesars
The Venetian
MGM Grand
Each resort has many artists and shows to choose from, from famous singers and DJs to performers like Cirque du Soleil.
Frequently Asked Questions
We've gathered the most common questions about the museums along the Las Vegas Strip to help you with your research.
What Are the Operating Hours of Museums on the Las Vegas Strip?
All museums have different operating hours, depending on the type of museum you're going to.
The Nevada State Museum is open from Tuesday to Sunday, 9 AM to 5 PM.
Many museums outside private properties are open from around 11 AM to 6 or 7 PM.
Unique museums, like the Museum of Selfies, are open until midnight.
Are There Any Free Museums on the Las Vegas Strip?
There are several free museums in Las Vegas.
You can try looking into the following.
Bellagio Conservatory & Botanical Garden — for beautiful plants, gazebos, and water fountains
The Carroll Shelby Heritage Center — for car enthusiasts
Pinball Hall of Fame — for the world's largest collection of pinball machines
UNLV Marjorie Barrick Museum — for visual arts
What Are Some Kid-Friendly Museums on the Las Vegas Strip?
Vegas has several kid-friendly museums that can make your trip friendlier for your kids.
You can look into the following museums.
DISCOVERY Children's Museum
The Neon Museum Las Vegas
BODIES: The Exhibition
The Mob Museum
Pinball Hall of Fame
How Accessible Are the Museums on the Las Vegas Strip for People With Disabilities?
Many museums have been made more accessible for people with disabilities. Some museums, like The Mob Museum, have accessible parking bays and a wheelchair lift so everyone can visit the museum.
What Are Some Recommended Restaurants or Cafes Near the Museums on the Las Vegas Strip?
You can visit many restaurants on the Strip, especially along Las Vegas Blvd., like Eiffel Tower, Jardin, L'Atelier, and many more.
Conclusion
Given the city's fascinating history and vibrancy, there are many things to see during your Las Vegas trip.
Make sure to stop by any museum Las Vegas has to offer to see a different side of this city. Turn your trip into an entertaining learning experience for you, your friends, and your family.
You may find it impossible to visit just one museum, so use this guide to plan how many museums in Las Vegas you want to see to make the most of your trip.