Is the Las Vegas Strip Safe to Visit – Visitor's Guide
(This article may contain affiliate links, which means we might earn a small commission if you click and make a purchase. Thank you!)
Are you visiting Las Vegas anytime soon? Las Vegas, also known as "Sin City" or the "Entertainment Capital of the World," is home to world-class entertainment, vibrant nightlife, and the most iconic resorts and casinos on the planet.
Las Vegas City operates 24 hours a day, seven days a week! It's no wonder the city attracts millions of visitors each year. With that in mind, it's no surprise to wonder, "Is Las Vegas safe?"
In this article, we'll find out how safe this city is and cover some Las Vegas safety tips you can use before you head to the Strip.
Safety Concerns on the Las Vegas Strip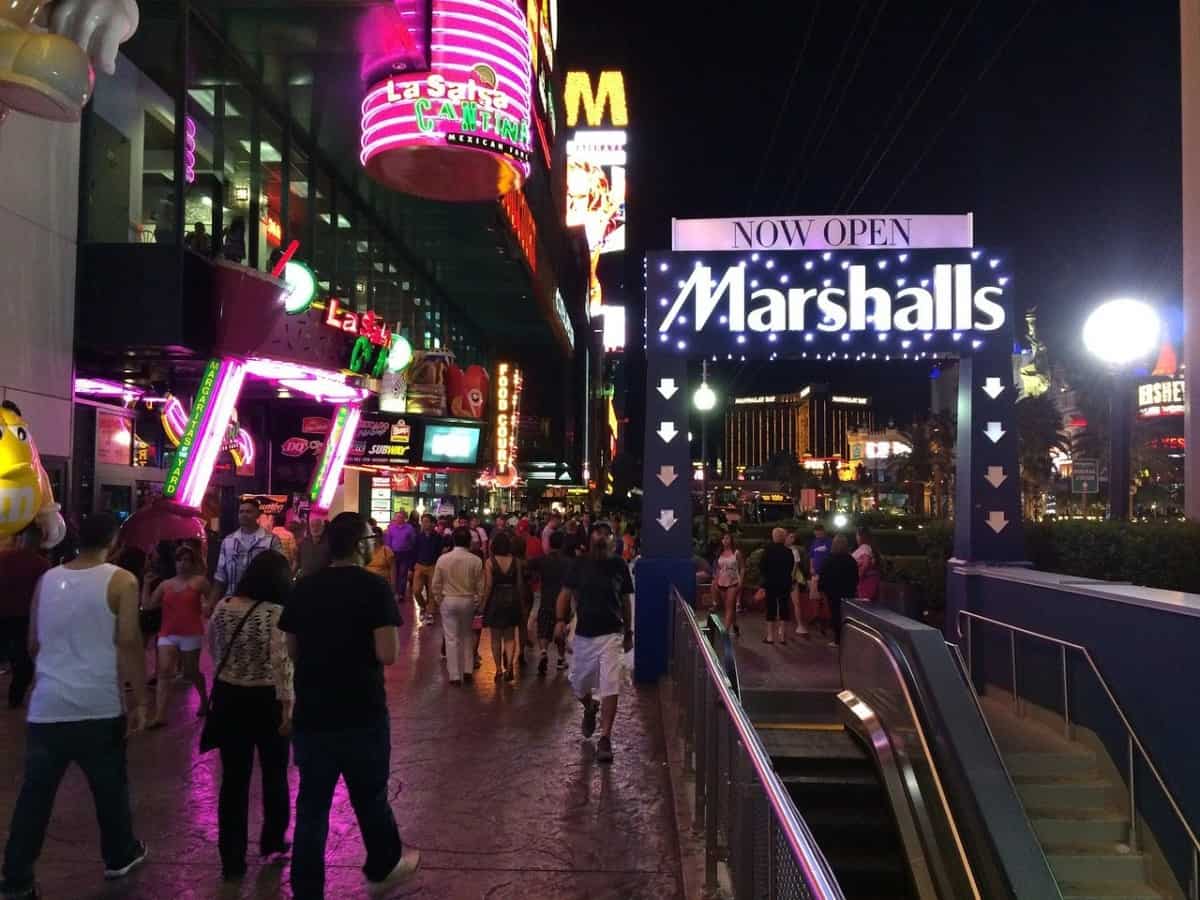 With movies showcasing a lot of gang activity, theft, and other violent crimes in Las Vegas, it's reasonable to wonder about your safety in the city.
Visiting Las Vegas is generally safe for tourists. In recent years, safety has dramatically increased as more hotels, casinos, restaurants, entertainment centers, and shops install advanced security cameras and other monitoring systems.
However, with the huge amounts of money going around the city and the heavy foot traffic Las Vegas invites, it doesn't hurt to remain vigilant. Here are the common crimes to look out for.
Pickpocketing
Motor Vehicle Theft
Armed Robberies
Physical Assault
Public Intoxication Issues
Financial Crimes (fake ticket sales and scams)
General Violent Crime
Crime Rates in Las Vegas
So, is Las Vegas safe to visit? As a city, it does have a crime rate slightly above the national average. However, it's important to note that crimes aren't exclusive to the Strip.
Crimes also occur near Harry Reid International Airport (formerly known as McCarran International Airport) and the University of Nevada Las Vegas. These busy areas often have incidents of vandalism and theft.
However, the most common crime in Vegas is still theft. It makes up for more than 80% of crimes, according to the Las Vegas Metropolitan Police Department (LVMPD).
With all the alcoholic beverages, gambling, and lack of sleep, it's easy for tourists to be reckless. Thieves take advantage of this to try and steal your cash, jewelry, and vehicles.
Police Presence on the Strip
Note that there is a visible and strong police presence along the Vegas Strip. These police officers keep Las Vegas safe 24/7. Their presence includes foot patrols and bicycle officers.
Aside from the Strip, another popular and relatively safe area is Fremont Street in downtown. Fremont Street is generally safer because it's packed with businesses.
In addition to the LVMPD, many businesses on the Strip have security teams. They work closely with local law enforcement to maintain a safer environment for guests.
Safety Measures in Casinos
Casinos are breeding grounds for crimes like theft, scams, and brawls. That's why casinos take safety seriously.
When you enter a casino, you'll likely notice security cameras throughout the property. These cameras monitor criminal activity and ensure the safety of guests. Other casino safety measures include:
Security Personnel – Expect a significant number of security personnel in most casinos. If you ever feel unsafe or encounter a problem, approach casino security for assistance.
Emergency Procedures – Casinos have well-defined emergency procedures in place. Familiarize yourself with the nearest exits and the location of emergency services within the casino.
Safe Transportation Options – If you plan to indulge in alcohol, consider using taxis or rideshare services for transportation rather than driving yourself.
Is the Las Vegas Strip Safe?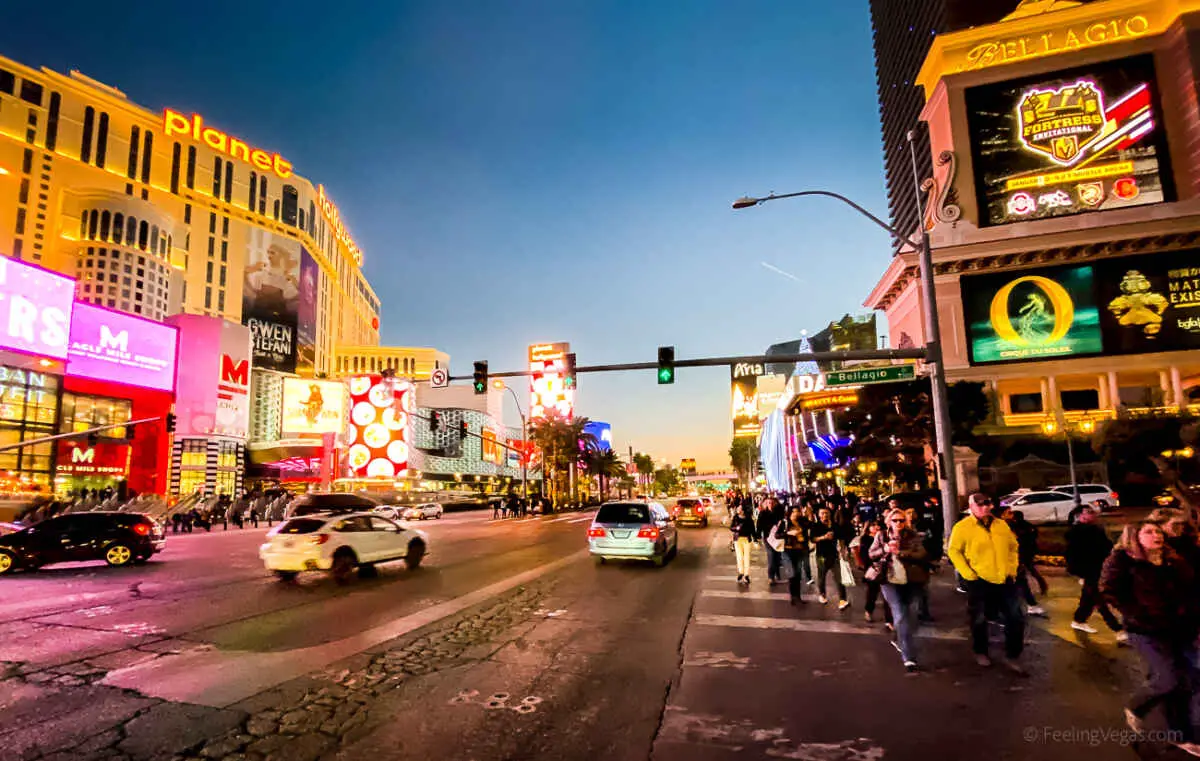 If you want to know more about the Strip (aka Las Vegas Blvd), it runs from Mandalay Bay on the south end up to the Stratosphere on the north end.
These Strip and downtown Fremont Street casinos are safe for tourists because of the strong presence of the LVMPD. If you plan to stay outside these areas, check the neighborhood's reputation first.
The city's west side and a few other areas in North Las Vegas have higher crime rates than the United States national average. Take extra caution around these trouble areas.
Safety During the Day
In Las Vegas, crowded tourist areas like attractions, entertainment centers, and shopping malls are generally safe during the daytime.
During this time, the main concerns revolve around typical urban safety measures:
Pickpocketing – Keep an eye on your belongings, especially in crowded areas. Use secure bags and wallets. Minimize wearing expensive jewelry and flaunting other valuables to minimize the risk of theft and burglary.
Traffic Safety – Be cautious when crossing pedestrian walkways. Drivers don't always yield to pedestrians or follow the speed limit.
Sun Protection – Prepare for the extreme heat in Las Vegas City, especially in the summer. Stay hydrated, wear sunscreen, and dress appropriately for the weather.
Safety at Night
Sin City truly comes alive at nighttime with its dazzling lights and bustling nightlife. If you're wondering "If Las Vegas is safe at night?" know that the popular nightclubs on the Strip install security cameras and impose dress codes exactly for that.
However, to ensure a safe trip, consider the logistics of traveling during nighttime hours.
Public Intoxication – The abundance of bars and nightclubs can lead to public intoxication. Be cautious around overly intoxicated individuals, and avoid confrontations. Drink responsibly, and don't leave your drink unattended.
Stay in Well-Lit Areas -Stick to well-lit, busy areas of the Strip and avoid dark or deserted alleys. Stick to main roads and paths, and don't venture too far off the beaten path.
Transportation – Use reputable transportation options like the Las Vegas monorail, taxis, rental cars, rideshares like Uber and Lyft, or casino shuttles when moving around at night. Avoid walking alone late at night, especially if you're unfamiliar with the area.
Safety for Solo Travelers
Another question you might have in mind is, "Is Las Vegas safe for solo travelers?" Staying safe in Sin City involves a few precautions.
Here are some safety tips for solo travelers in Las Vegas City:
Stay Connected – Keep your phone charged and have a way to contact someone in case of an emergency. Share your itinerary and hotel room details with a friend or family member.
Get Travel Insurance – Be insured in case you have an accident or require hospitalization while on your solo trip.
Blend In – Avoid drawing unnecessary attention to yourself. Dress modestly and be mindful of your belongings. Flashy displays of wealth can attract unwanted attention.
Trust Your Gut – If you find yourself in a situation that seems uncomfortable or unsafe, listen to your intuition and extricate yourself from it. It's okay to decline offers or invitations from strangers.
Meet in Public Places – If you're meeting someone, do so in public places and let someone know where you'll be.
Best Casinos on the Las Vegas Strip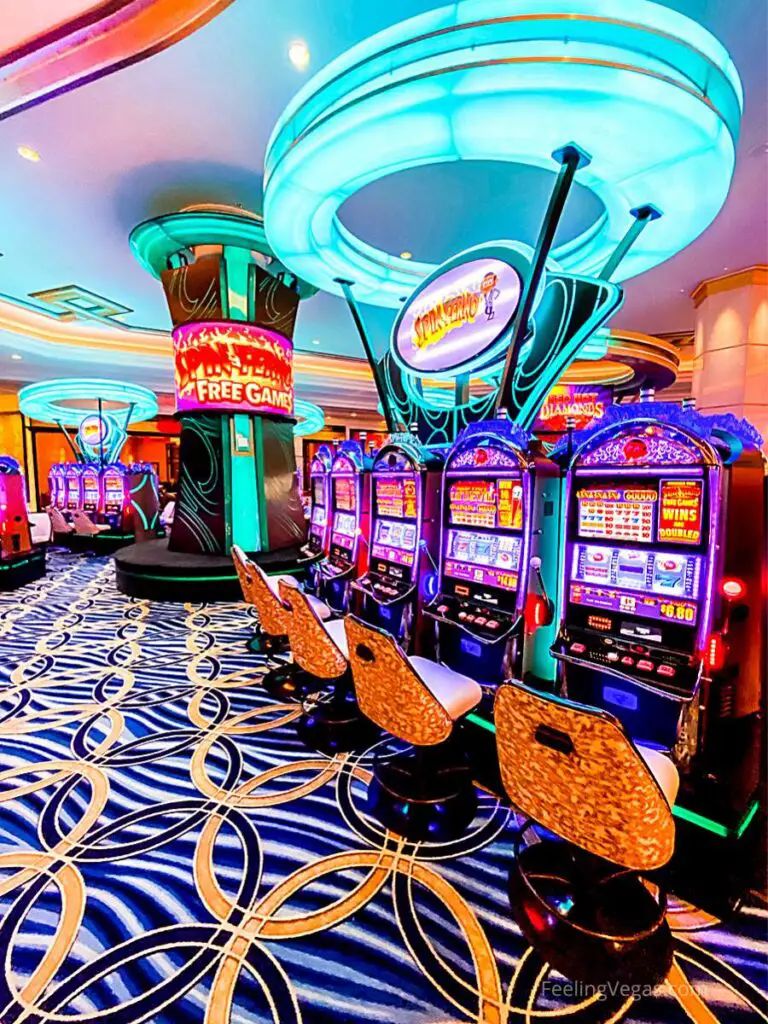 Las Vegas City is home to numerous world-class casinos, each offering a unique experience. Here are some of the best casinos you can explore.
Casinos with High-Security Measures
When you visit Las Vegas Boulevard, you'll likely find a security camera in almost every corner.
All casinos in Las Vegas City take security and surveillance seriously. Aside from that, well-trained security personnel and strict protocols are in place.
While it's challenging to single out specific casinos with exceptionally high-security measures, larger and more upscale casinos often have more extensive security systems.
Casinos with Best Payouts
Payout percentages in casinos can vary. It's important to note that casinos are designed to have an edge over players.
However, some casinos are known for having favorable odds and better payout rates on certain games. These can change over time.
Remember, luck plays a significant role in gambling. There is not one casino that guarantees consistent payouts.
Most Prestigious Casinos
Las Vegas is home to several prestigious casinos, often frequented by high rollers and celebrities. Some of these include:
The Venetian breathes opulence as you enter and engage in its Italian-inspired architecture.
Wynn exudes luxury and sophistication, making it a favorite among those seeking an upscale gambling experience.
Bellagio is famous for its elegance, upscale atmosphere, and the iconic Bellagio Fountains.
MGM Grand caters to a diverse range of visitors and shouldn't be missed on a Las Vegas trip. The MGM Grand offers high-stakes gaming options and a touch of prestige.
The Cosmopolitan is known for its modern design and upscale ambiance. It's a favorite among younger, trendier crowds.
Ultimately, the "best" casino depends on your personal preferences. Are you seeking luxury, specific games, or a particular atmosphere? You can also visit the Golden Gate Casino for a more historical experience.
Gambling Safety in Las Vegas
As a party town, is Las Vegas safe? While gambling is an exciting and entertaining experience, it's crucial to prioritize safety. Here are some guidelines to practice:
Safe Gambling Practices
Set a Budget – Before you start gambling, establish a budget for your trip and stick to it. Only gamble with money you can afford to lose.
Set Time Limits – Decide how much time you'll spend gambling each day and closely follow your limits.
Know the Games – Learn the rules and winning odds of the games you want to play. More info can improve your chances of winning.
Avoid Chasing Losses – If you've had a losing streak, resist the urge to chase your losses by betting more money. Accept losses as part of the gambling experience.
Use Player's Cards – Many casinos offer player's cards or loyalty programs that can earn you rewards or comps. Sign up for these free programs to maximize benefits.
Stay Sober – Avoid excessive alcohol consumption while gambling. Alcohol can impair judgment and lead to poor decisions. This is why casinos offer free drinks.
Take Breaks – Don't gamble for extended periods without breaks. Step away from the table or machine periodically to refresh your mind.
Casinos with Best Gambling Odds
It's difficult to determine which among the many casinos in Las Vegas City has the best gambling odds. It will depend on the games you prefer to play. However, here are a few worth noting:
Slot Machine Safety in Las Vegas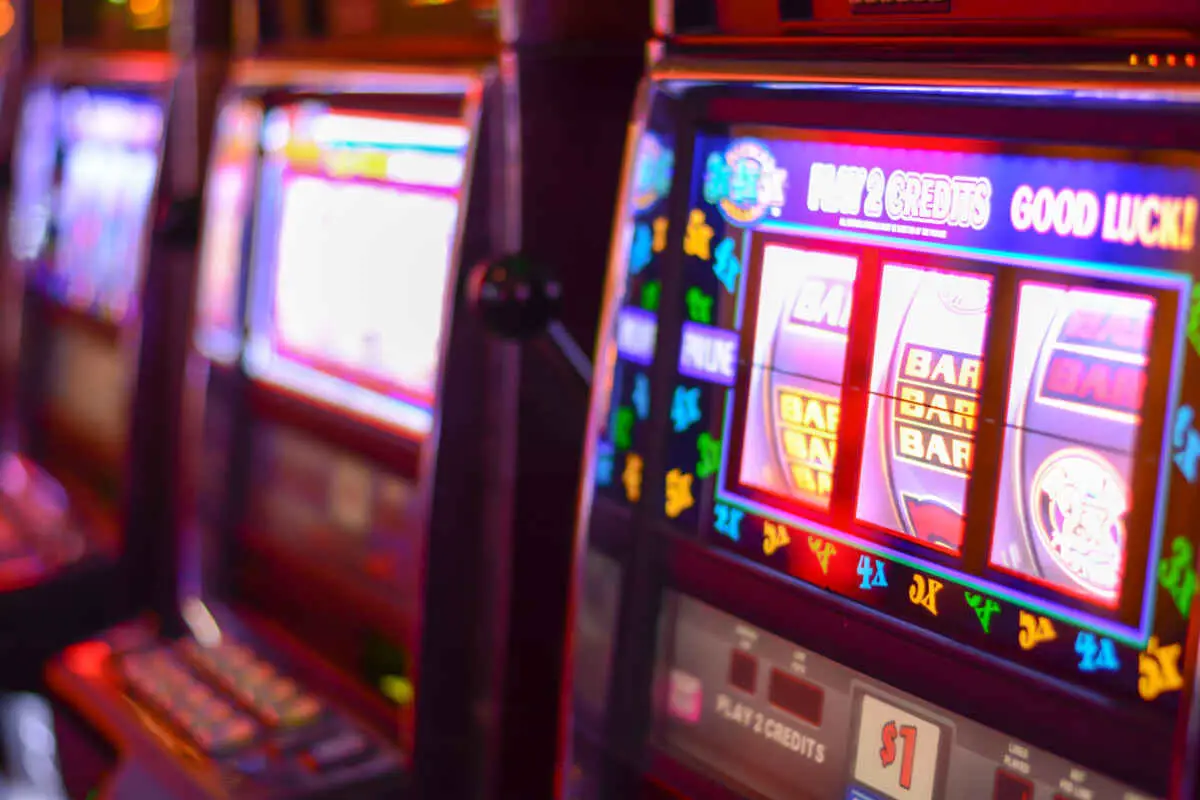 Slot machines are a popular form of entertainment in Sin City. As fun as it may be, remember that these lucrative games are greatly based on chance.
Don't get carried away and lose all your money on the slot machines!
Casinos with Safe Slot Machines
The Venetian is known for its well-maintained and fair slot machines. They offer a wide variety of slot games.
MGM Grand maintains a reputation for safe and reliable slot machines with a vast selection.
Bellagio offers a mix of classic and modern slots.
Red Rock Casino is known for its clean and well-maintained slot machines, including a variety of penny slots.
Wynn also offers a great selection of slot machines that bring safety and luxury to your gaming experience.
Tips for Safe Slot Machine Play
Set a Budget – Before you start playing, determine how much money you're willing to lose on slot machines and avoid exceeding your budget.
Choose Reputable Casinos – Established casinos are likelier to have fair and well-maintained machines.
Check the Paytable – Review the paytable for the slot machine you're playing. Understand the rules, payouts, and winning combinations before you start spinning.
Stay Sober – Avoid excessive alcohol consumption while playing slot machines in Vegas. Alcohol can impair judgment and lead to overspending.
Play Max Bet Wisely – Some slot machines in Vegas offer better payouts when you play the maximum bet. If you choose this option, ensure it aligns with your budget and strategy.
Watch for Progressives – If you're interested in jackpot slots with progressive jackpots, be aware that they often require max bets to be eligible for the top prize.
Use Responsible Gambling Features – Some casinos in Vegas offer responsible gambling features like self-exclusion or limit-setting tools. Take advantage of these if you need help controlling your gambling.
Frequently Asked Questions
Learn more about Las Vegas' safety here.
What Are the Safest Casinos on the Las Vegas Strip?
Some of the safest and most well-regarded casinos on the Vegas Strip include Bellagio, The Venetian, Wynn Las Vegas, Aria Resort & Casino, and Caesars Palace. However, it's important to remember that all major casinos prioritize safety and security for their guests.
How Safe Is the Las Vegas Strip at Night?
The Vegas Strip is generally safe at night, with a visible police presence and well-lit areas. However, it's essential to remain aware of your surroundings and exercise common-sense precautions, especially in crowded or less-traveled areas.
What Safety Measures Do Casinos on the Las Vegas Strip Have in Place?
Casinos in Las Vegas have extensive security measures. These include surveillance cameras, a security force, metal detectors, and strict access control.
They work closely with law enforcement agencies like the Las Vegas Police to maintain a safe environment for guests.
Which Casinos on the Las Vegas Strip Have the Best Payouts?
Casinos with better payout rates can vary depending on the specific games and your luck.
Practically speaking, the casinos known for the most favorable odds are not located on the Strip. They include El Cortez, South Point Hotel, Golden Nugget, Red Rock Casino Resort, and The D.
Are Slot Machines on the Las Vegas Strip Safe?
Slot machines in Las Vegas are generally safe to play. All slot machines on the Strip are regulated by the Nevada Gaming Commission and undergo regular inspections for fairness.
However, it's essential to gamble responsibly by setting a budget and understanding that these games are based on chance. Always play within your means!
Conclusion
As a general rule, the tourist areas in Las Vegas are safe. However, I highly suggest you visit the popular sites on Fremont Street and the Strip in your itinerary for ultimate safety.
Although it is safe for tourists, including solo travelers, to enjoy all of Las Vegas City day and night, it doesn't hurt to be wary of your surroundings and practice common-sense safety measures.