The 5 Best Nightclubs on the Las Vegas Strip [Experience Nightlife in Sin City]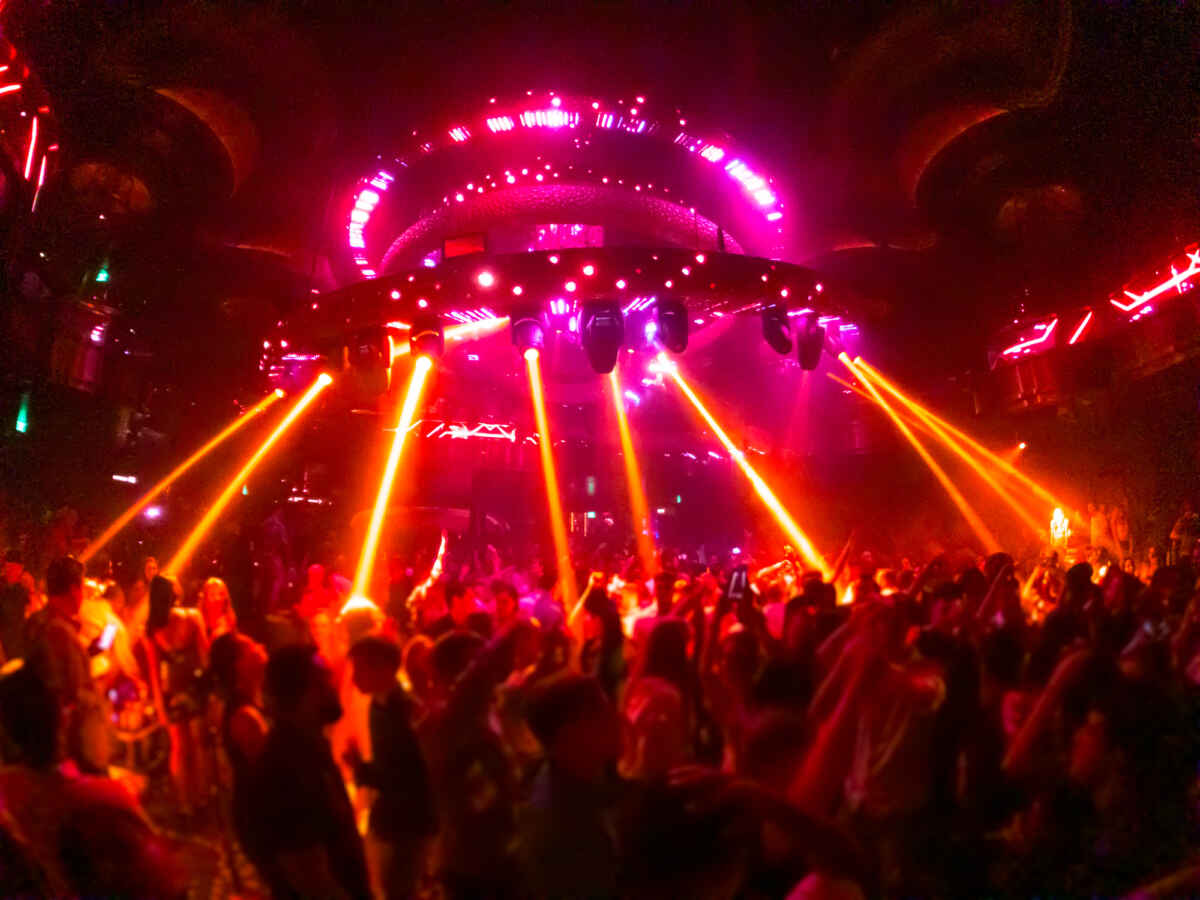 (This article may contain affiliate links, which means we might earn a small commission if you click and make a purchase. Thank you!)
No trip to Las Vegas would be complete without experiencing its vibrant nightlife. Witnessing the clubbing scene in the world's entertainment capital is a must.
Sashay through the busy crowd surrounded by glitz and glamor. Order the best-tasting cocktails, scream at the top of your lungs led by world-famous DJs, and own the dance floor on the Las Vegas Strip!
We have the perfect list of the best Las Vegas nightclubs you can spend your nights at and have a blast in. 
Keep reading for more juicy details!
Best Nightclubs on Vegas Strip
Nightfall isn't the time to rest when you're in Vegas. Instead, it's the perfect opportunity to doll yourself up, stride into some of the world-famous Las Vegas nightclubs, and indulge in the Las Vegas nightclub scene.
Treat this guide as your wingman! Get to know the hottest clubs where you can have the best night of your life with fellow party animals. 
Prepare to explore your favorite stars' hangouts and the home of big-name DJs like Steve Aoki, David Guetta, and Calvin Harris. 
List of Popular Nightclubs on Vegas Strip
Of the many nightclubs on the Vegas Strip, we handpicked the five best ones, so you don't have to! Regardless of the clubs you choose from this list, you'll surely enjoy the most lit parties you can't experience anywhere else.
Omnia
Sitting inside the Caesars Palace is one of the most sought-after clubs in Las Vegas: Omnia. 
It features a wild lineup of top DJs, including Steve Aoki, Martin Garrix, Tiesto, and Zedd, who set the dance floor ON FIRE with non-stop hip-hop and electronic dance music. 
No wonder Omnia is among the top Las Vegas nightclubs for tourists, locals, and even celebrities who like to experience the best EDM party in Sin City. 
The jaw-dropping interior and amenities of Omnia Nightclub also scream fun, elegance, and luxury. The main room features the main dance floor, antique mirrors, and rich leather seats under dazzling kinetic LED lights that morph to the beat of the music.
They also have an ultra-lounge, flaunting antique brass, mirror panels, embossed vinyl, and draping velvets. Sliding in this room is a great way to change the ambiance without leaving the nightclub scene.
Omnia Nightclub guests can also party al fresco and witness a panoramic view of the bustling Las Vegas Strip on the terrace. It's the perfect fusion of open-air and modern luxury, with glass floor tiles that light up and pulse to the beat of its elevated DJ booth. 
The club offers regular entry tickets starting at $50 and VIP tables. A $1,500 minimum spend is required for a VIP table on the terrace and up to $8,000 or more for the main room. The price is worth it for a TOP-NOTCH party experience in an elegant nightclub.
Location: Caesars Palace
Operating Hours: Tuesday, Thursday, Friday, Saturday & Sunday (10:30 PM to 4 AM)
Music: EDM, Top 40, hip-hop, Latin music
Age Requirement: 21 and up
Dress Code: Smart casual (learn more about Omnia's dress code here.)
Zouk Nightclub
Zouk is the mega club that recently joined the party in the Las Vegas Strip. While still new to the game, it's proven that it can keep pace with other famous clubs in Sin City.
Big-name DJs like Louis the Child, Zedd, and Cheat Codes also shake the place up with EDM and hip-hop music. 
Positioning itself as the most technologically advanced nightclub in the world, you're guaranteed a WORLD-CLASS nightlife escapade when you visit Zouk. 
Their main room is furnished with a booming sound system and an expansive dance floor, made more alive with lighting, lasers, and effects. Imagine all these on top of a venue that flaunts luxury and posh design!
Clubgoers can also escape the main dance floor and change the mood by heading to the Capital Bar, Empire, and outdoor pool area, among other amenities. 
If you're not the type to jostle to get the perfect spot in the club, book Zouk's VIP tables and enjoy a night of premium bottle service while indulging in the dance floor's best view. 
You can also be a VIP host of your own private event at Zouk Nightclub! Its top-tier service, state-of-the-art audiovisual equipment, and unmatched entertainment options make it the best venue for the best party ever!
Location: Resorts World
Operating Hours: Thursday to Saturday (10:30 PM to 4 AM)
Music: EDM and hip-hop 
Age Requirement: 21 and above
Dress Code: Upscale nightclub attire
Encore Beach Club (EBC at Night)
Stop looking at other clubs if you want an awesome beach party. Encore Beach Club, a.k.a EBC at Night, is the best place in town for that.
You can experience a full-blown pool party surrounded by party people in swim trunks and bikinis on their three-tiered swimming pools and cabanas. EBC's vibe differs from the usual scene in other nightclubs in Las Vegas. 
World-famous DJs also rule the DJ booth, especially on Wednesdays. The music will keep you alive and in the groove throughout the night. However, expect that most of the top DJs will be at XS Nightclub instead of EBC on Fridays and Saturdays. 
As Sin City is known primarily for gambling and casinos, the Encore Beach Club also serves as the perfect venue for a fusion of a wild pool party and table games. 
Location: Wynn Las Vegas
Operating Hours: Wednesday, Friday, and Saturday (10 PM)
Music: EDM
Age Requirement: 21 and above
Dress Code: Smart casual or beachwear
TAO Nightclub 
The best Las Vegas clubs are also a hotspot for celebrities, and one of the famous Las Vegas clubs for them is TAO. You don't need your stars to align to see the likes of Rihanna, Kim K, Drake, Usher, and Chris Brown in the area.
The amenities of TAO are also top-notch, similar to the other clubs on this list. They have three bars, an expansive dance floor, and a 40-foot outside terrace overlooking the entirety of the Las Vegas Strip. 
Thanks to TAO's state-of-the-art audio and lighting systems, the party never ends. You'll be transported to different dimensions as you drown in every beat.
TAO Nightclub also has an Opium Room where DJs mix downtempo music — perfect if you want a chill vibe and to escape the rowdy dance floor. 
Eight private sky boxes are also available for club goers who want a good view of the main room while enjoying premium bottle service. 
Hotel guests of Palazzo and The Venetian are gifted with a complimentary entry to TAO Nightclub until 1 AM. So, if you're planning to party hard with superstars, I suggest you don't miss the chance to book a stay with them!
Club Hakkasan
Another hard-to-beat contender among the best nightclubs in Las Vegas is Hakkasan Nightclub at the MGM Grand Hotel. They offer world-class nightlife entertainment, so you don't want to miss out!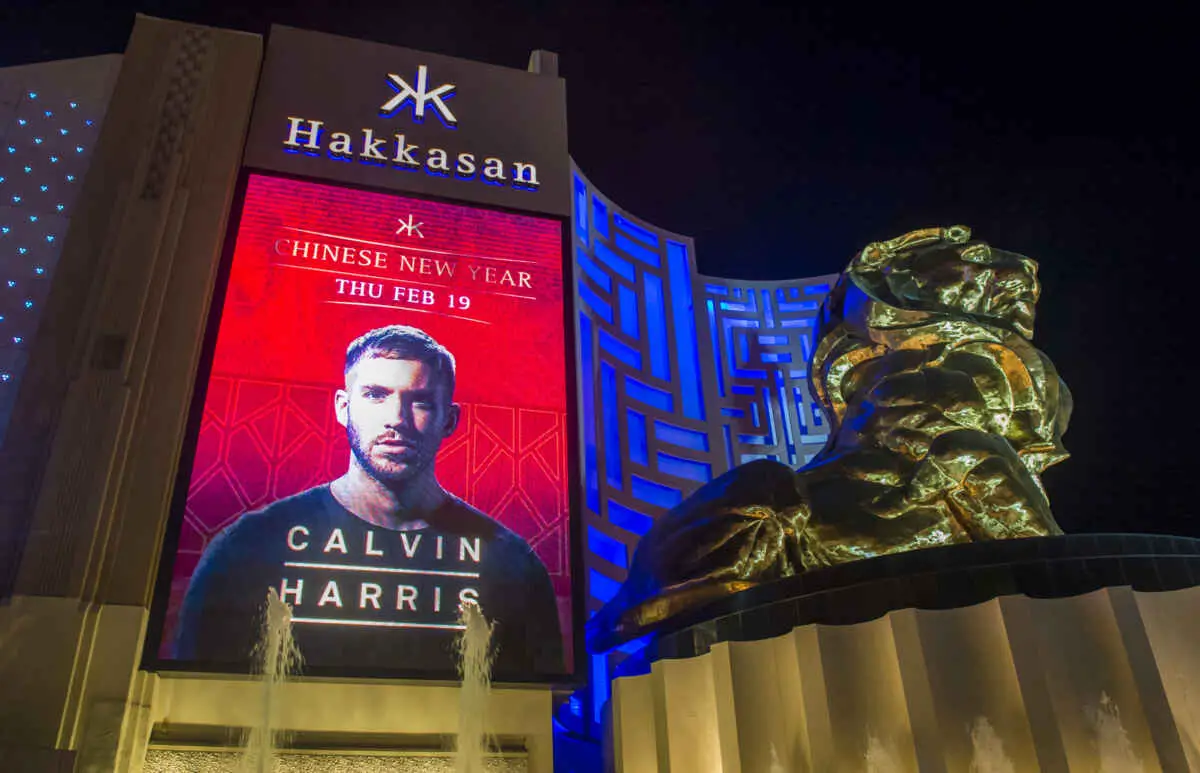 Club Hakkasan is an ENORMOUS Las Vegas nightclub, with its sweeping 80,000 square feet floor that can house 7,500 revelers. 
Popular DJs, such as DJ Pauly D, Mustard, and Eric D-Lux, dominate the booths of Hakkasan, delivering head-bopping music that makes the crowd go wild.
Location: MGM Grand
Operating Hours: Thursday to Saturday (10:30 PM – 4 AM)
Music: EDM, hip-hop, and Top 40
Age Requirement: 21 and above
Dress Code: Upscale, fashionable attire (See the Club Hakkasan dress code)
Features of Top-Rated Nightclubs
The best Las Vegas nightclubs share a common denominator. A few of the things you wouldn't want to miss when partying in the best Las Vegas clubs on the Strip are:
Popular DJs – We've been talking about this non-stop since the beginning of this list. Popular DJs typically mix their beats in the best Las Vegas clubs, setting the floor on fire. What adds more to the fun are the innovative DJ booths in top-rated clubs, which can be a rotating DJ booth or an elevated booth.
State-of-the-art audiovisual equipment – Nothing beats state-of-the-art equipment to make the clubbing scene come alive at night. The sound of music envelopes the main club, turning the crowd into one big dance party. Lights and lasers are also non-negotiable in most Vegas clubs. Yet, only the best nightclubs can orchestrate an entire light show where colorful lighting pulses to the beat of music. 
Expansive dance floors – Party animals unleash their groove on dance floors, so the top Vegas clubs always ensure enough room for all their guests. 
Premium alcoholic drinks – It's never a party without booze, and the best clubs in Vegas guarantee top-shelf drinks that aren't available in other bars. If you have sophisticated taste buds, these are the best places for a drink. 
Multiple rooms – The best Las Vegas nightclub doesn't only have a main room where revelers rave and go wild. It also has other rooms where guests can go if they want to change the vibe. Expect to be able to access rooms that play downtempo music or party al fresco in an outdoor garden bar. You definitely can't go wrong with their rooftops. You can enjoy a scenic view of the Vegas Strip from above!
Types of Nightclubs: Mega-clubs, Lounge-style, etc.
While our perception of a club is typically one wild indoor party, there are also other types of nightclubs you can visit around Las Vegas. 
If you're not the type to party hard, there are great places for entertainment that suit your personality and definition of fun. Here's a brief list of the nightclubs you can find on the Vegas Strip:
Mega-clubs – Mega-clubs in Las Vegas are hotspots for celebrities and big-name DJs. They are superior in terms of features, amenities, and services. You can access multiple rooms with different themes and vibes, enjoy top-shelf drinks and great-tasting food, and indulge in VIP treatment like no other.
Lounge-style – Lounge-style clubs are for people who like to chill rather than party hard. Places like these feel cozy and warm, made more relaxing with soft house music and dim lighting. This is perfect if you want to have heart-to-heart conversations with your friends or a date. You'll get to enjoy signature drinks and food options. Lounge-style clubs are usually associated with luxury, like mega-clubs, so be in your best clothing and prepare to spend a fortune.
Rooftop club – Rooftop clubs are located in high-rise buildings. They're great venues if you're mesmerized by the panoramic view of the city. It offers good music but is not as booming as those in enclosed clubs, making it a unique venue to party and socialize. 
Dance clubs – Las Vegas clubs are the best places to unleash your energy and moves. Your usual drinks are served with blasting hip-hop, Top 40 music, or EDM, enticing you to groove the night away with your friends and the rest of the crowd! 
Comedy clubs – If you're the type who lives for jokes and gags, comedy nightclubs are the best places to go. Sit back and relax with a few drinks while listening to the funny lines of standup comedians or watching skits that will have you laughing the night away.
Hip-hop clubs – For revelers who think EDM and Latin music are not their cup of tea, a hip-hop club is the most viable option to party. The concept is similar to dance clubs, but expect the DJ to only blast hip-hop music. The best nightclubs in Las Vegas even have a dedicated venue for hip-hop, like the Boom Box Room at Marquee Nightclub.
Nightclubs Famous for Celebrity Sightings
Top-tier Las Vegas nightclubs are popular hangouts for famous personalities and celebrities. They typically occupy private boxes and VIP rooms rather than mingle on the dance floor.
The seven hottest Las Vegas nightclubs where you'll typically see your favorite stars are:
Whichever Las Vegas nightclub you choose will definitely lead you to the stomping grounds of world-famous DJs, models, movie stars, and influencers. 
Experiences at Vegas Strip Nightclubs
You can visit many Las Vegas attractions on the Strip. But if you want to have the best night of your life, you don't want to miss these experiences located at the Vegas Strip!
Live Performances and Events
The best clubs in Las Vegas typically have a calendar of live performances and events. This is when nightclubs set up themes or hire celebrities to host shows and hype up the crowd. 
You better keep an eye on their websites to get the best ticket deals and secure a spot in exclusive events and parties!
Resident and Guest DJs
A party would be incomplete without a DJ in the house. But if you want to ELEVATE your Las Vegas nightclub experience, you want to visit top-tier clubs where big-name DJs rule. 
It's not unusual for a Las Vegas nightclub to have a famous DJ running the booth and mixing some beats. Apart from their resident disc jockeys, they always book a famous DJ to play, especially during the peak hours.
VIP Services and Bottle Service
They're not the top clubs in Las Vegas if they don't offer premium bottle service to VIP guests. With this, you can skip the beeline at the entrance and bar, get easy access to the main dance floor, and drown yourself in mixers. 
With bottle service, you also get your VIP table, VIP host, waiter and busser, and personal security (talk about a full-blown VIP experience!)
Dance Floors and Light Shows
If you're a fan of dancing at parties 'til your legs feel numb, you certainly want to visit clubs with spacious dance floors. Lucky for you, the best Vegas clubs can house THOUSANDS of clubgoers — there's plenty of room for everyone!
What makes the clubbing scene more fun is the light shows. It's always amusing when lighting and effects sync with the beat. It's what makes the crowd ecstatic and keeps them alive until dawn.
Nightclubs and Their Associated Hotels
Most of the top Las Vegas nightclubs are associated with luxury and boutique hotels. Guests staying in these hotels are sometimes given free entry to clubs at a specific time. 
If clubbing in top-tier Vegas clubs is part of your bucket list, book a stay at their associated hotels; it'll be like hitting two birds with one stone!
Nightclubs in Luxury Hotels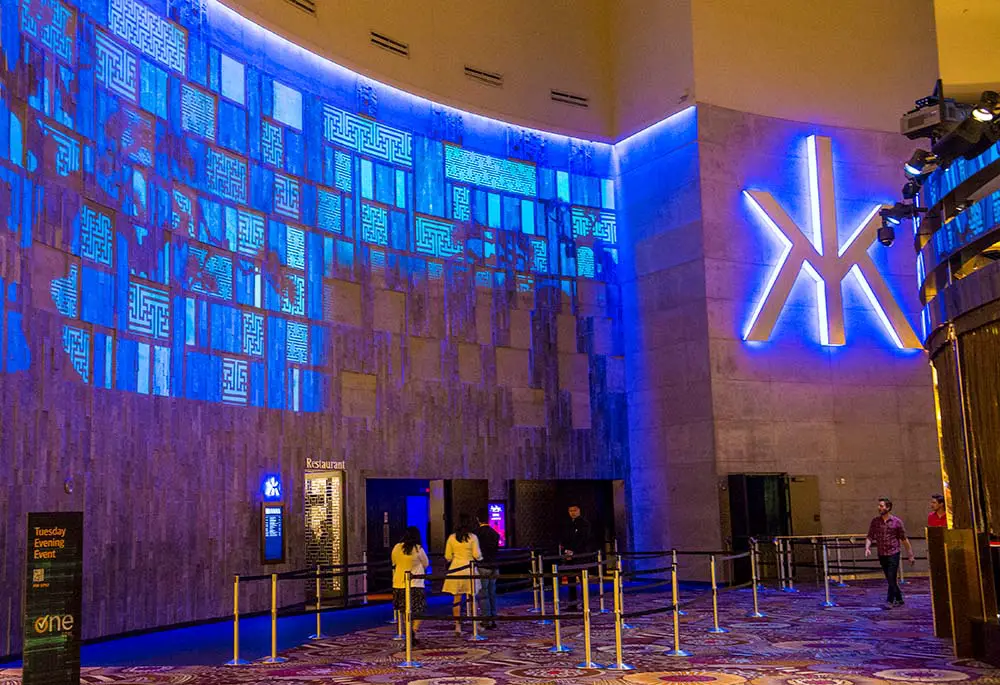 Las Vegas nightclubs located near or within luxury hotels are usually mega-clubs. These include:
EBC at Night and XS Nightclub – Encore Hotel at Wynn Las Vegas
Club Hakkasan – MGM Grand Hotel
TAO Nightclub – The Venetian
Omnia Nightclub – Caesars Palace
Zouk Nightclub – Resorts World
Marquee Nightclub – The Cosmopolitan (Sunday nights may be the best nights to party here, especially with their famous pool party, Drenched After Dark Sundays!)
Foundation Room – Mandalay Bay
Nightclubs in Boutique Hotels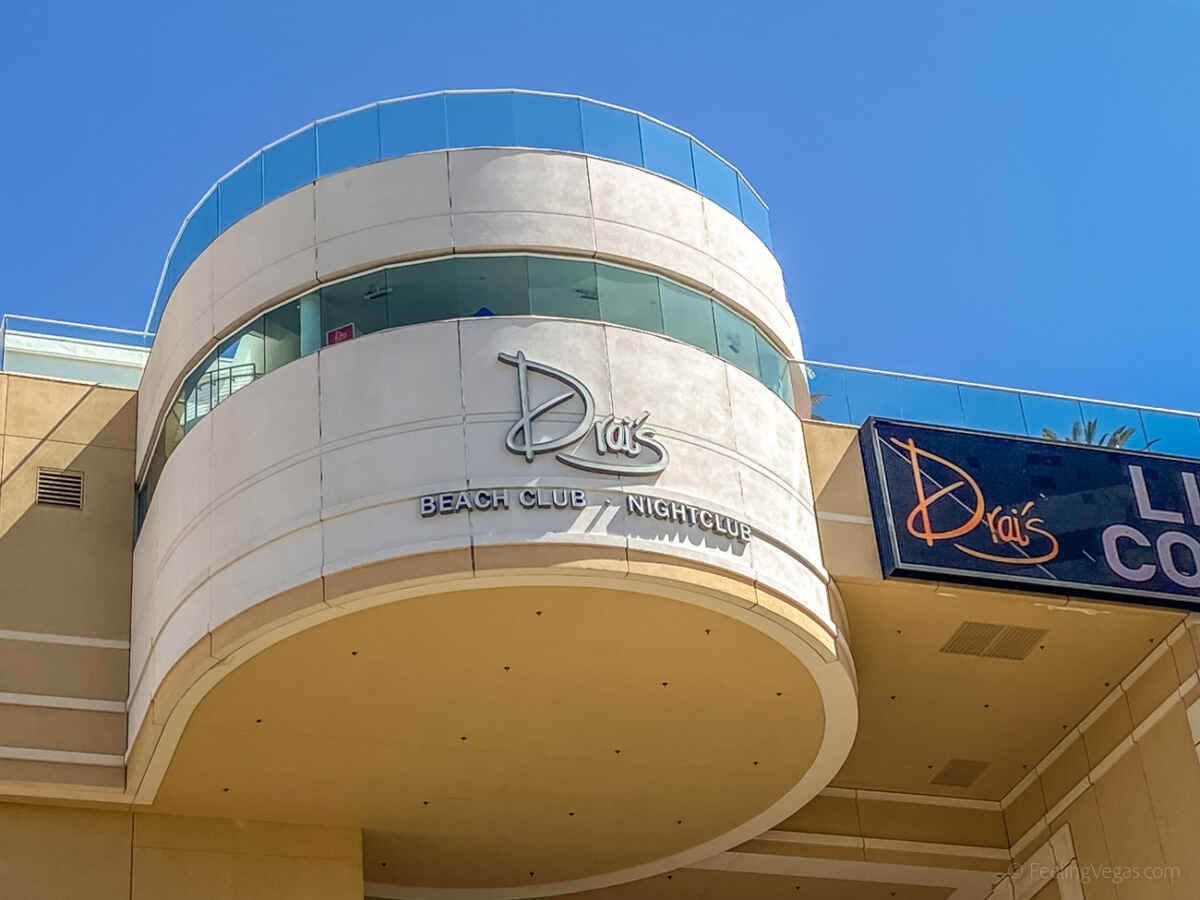 Besides the chains of luxury hotels in Las Vegas, nightclubs may also be found in smaller boutique hotels around the area. So, this is the way to go if you want a taste of luxury made more intimate. 
A few nightclubs in Las Vegas boutique hotels include the following:
The Parlor – El Cortez Hotel and Casino
Drai's Beach Club – The Cromwell Hotel & Casino
Legacy Club – Circa Resort & Casino
H20 Bar at the Tank – Golden NuggetLas Vegas Hotel & Casino
Gold Spike – Oasis at Gold Spike
Hotel Amenities and Proximity to Nightclubs
When you book a hotel on the Strip, it's impossible to escape the vibrant nightlife of Las Vegas. Even if the hotel doesn't house a nightclub, plenty of venues are lurking around the corner where you can party ALL NIGHT. 
It's not difficult to spot a club or bar that can let you witness the clubbing scene in Vegas, especially on the Strip. Hotel amenities are pretty ACCESSIBLE near nightclubs, so you better include clubbing on your bucket list. 
Planning Your Visit to Vegas Strip Nightclubs
Time to plan the best vacation of your life!
Aside from knowing where to find free parking, you should also know when the best time to party is, the dress code and club etiquette, where you're going, and entry fees and reservations to consider.
Best Time to Visit
Even weekdays feel like weekends when you're in Las Vegas — you can party on any day of the week.
That said, the best months for visiting Vegas are typically March, April, May, October, and November. 
Nothing beats having fun in good weather, regardless of if it's day or night. You can freely roam Las Vegas and appreciate its beauty during these months.
Dress Code and Club Etiquette
Nobody wants to party wearing a lousy outfit. So, aside from preparing your itinerary, you must also get your best fits ready, ensuring they're suitable for a Vegas night out. 
Clubs in Las Vegas have STRICT dress codes. Most require upscale fashion and smart casual attire (aside from the bikinis and swim trunks you can wear at EBC and Drai's). 
A few pieces you shouldn't wear include:
Athletic wear
Shorts and tank tops
Flip-flops, tennis shoes, and backless sandals
Ripped or oversized clothes
Hats, beanies, and hoodies
Entry Fees and Reservations
Depending on the club you're visiting and the DJ in the house, entry fees could be free, affordable, or expensive. If you book a stay with associate hotels, you may also get complimentary entry to clubs. 
On average, fees range between $20 to $60 for men and $10 to $30 for women. Women in the club are sometimes offered FREE drink tickets, while men may get their entry fees reduced. 
You can book a private room through a nightclub's website, free mobile app, or VIP hosts. This certainly comes with a price, but it allows you to skip the line and avoid waiting time. 
Find out how to work with a Vegas club promoter to get into clubs.
Frequently Asked Questions
Let's answer a few more Vegas nightclub questions before wrapping things up!
What Are the Most Popular Nightclubs on the Vegas Strip?
Six of the most popular clubs on the Vegas Strip are TAO, Zouk, Club Hakkasan, XS, EBC at Night, and Omnia Nightclub.
Which Nightclubs on the Vegas Strip Are Known for Celebrity Sightings?
The top 3 nightclubs known for celebrity sightings in Las Vegas are:
What Are the Different Types of Nightclubs on the Vegas Strip?
The different types of nightclubs you can visit on the Vegas Strip are:
Mega-clubs
Lounge-style clubs
Dance and hip-hop club
Rooftop club
Comedy club
What Kind of Experiences Can I Expect at Vegas Strip Nightclubs?
When visiting Vegas Strip nightclubs, you should be prepared for live performances with famous DJs, big parties, VIP and bottle service, and light shows dominating the crowd. 
Which Hotels on the Vegas Strip Have the Best Nightclubs?
Explore hotel options for best clubs in the Vegas Strip! A few of the most popular club hotels are:
The Venetian
Caesars Palace
MGM Hotel
Resorts World
The Cosmopolitan
Conclusion
The best Las Vegas nightclubs always offer premium services and top-tier amenities.
To make the most of your Vegas clubbing experience, you can't miss the live performances of famous DJs, big dance parties, and light shows, topped with VIP services.
Don't forget to plan your vacation ahead! The outfits you bring and the hotels you book could make or break your trip.