Hakkasan Nightclub Dress Code (What to Wear to Hakkasan)
(This article may contain affiliate links. If you click through and make a purchase, we will receive a small commission at no additional cost to you. )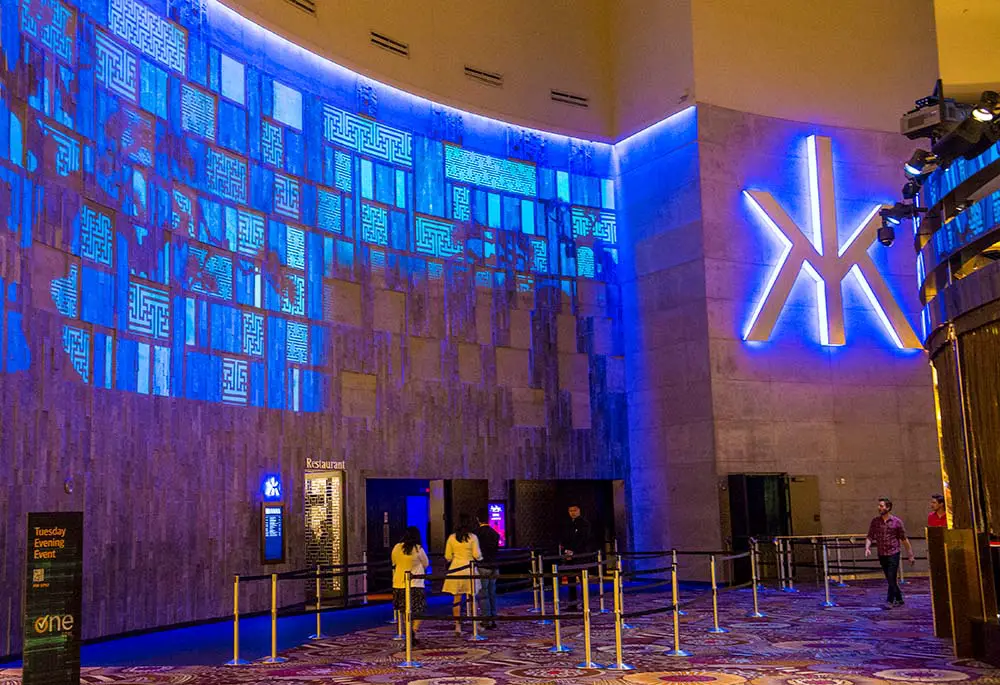 Hakkasan Nightclub in Las Vegas boasts that it has changed the meaning of Vegas nightlife with its celebrity performers, impressive decor, and electric energy. One thing's for sure, planning a night out at Hakkasan nightclub can be intimidating, as they enforce a stringent dress code you must follow if you want to be allowed inside.
Before heading out to Hakkasan Nightclub in Las Vegas, you will want to make sure that you have adhered closely to the dress code. Most of the fashion don'ts apply to men and prohibit entry if you are wearing any of the following items:
Shorts
Sandals
Sportswear (team jerseys, graphic tees, sweatsuits, etc.)
Workout attire and athletic shoes
Steel-toed shoes/ work boots (Timberlands, Lugz, etc.)
Hats
Sneakers (Adidas, Nike, etc.)
Oversized, baggy, or torn clothing
Cutoff Pants or Tank tops
Keep reading for more information about what to wear at Hakkasan Night Club Las Vegas. 
Compare and save! Check current MGM Grand room rates at TripAdvisor.
General Dress Code For Hakkasan Nightclub
An upscale night out in Vegas is sure to be one of your vacation highlights. Hakkasan Nightclub, located at the MGM Grand on the Las Vegas Strip, is a one-of-a-kind mega-club that features a 10,000 square foot main club space (in addition to four other levels that include private VIP areas and the Hakkasan restaurant) and is managed by nightlife powerhouse, the Hakkasan Group.
Guests can drink and dance the night away alongside world-famous electronic artists and A-list performers. But how should you dress when visiting Hakkasan?
The Dress Code At Hakkasan Las Vegas is Upscale-Casual
The dress code at Hakkasan Las Vegas calls for "fashionable attire," meaning that you'll need to dress classy yet comfortable. This might include slacks and a nice shirt paired with a sport coat for men and a party dress or a blouse with form-fitting pants and heels for ladies.
This essentially means you want to dress to impress while still being comfortable. Another term for this style of fashion is upscale-casual. It's where you dress things up from just jeans and a t-shirt.
According to Hakkasan night club itself, it's more about what not to wear than what you should wear.
Let's take a closer look at what that means specifically for men and women visiting Hakkasan in Las Vegas.
What To Wear At Hakkasan Nightclub Las Vegas For Men
The dress code criteria at Hakkasan are substantially tougher for guys than it is for the ladies. Each club in Las Vegas, Hakkasan included, has a strict dress code that restricts men from wearing certain styles of apparel. 
For entrance into Hakkasan, the ideal outfit for men would be a collared shirt, dress pants, or a pair of nice fitting jeans and dress shoes to be on the safe side. Men can also pair their outfits with a sport coat depending on the time of the year and the weather.
The most important requirements for men are to not wear baggy or ripped jeans as well as any graphical t-shirts, athletic gear (including shoes), gold chains, or hats.   
It's important to keep these rules in mind and dress to impress, otherwise, Hakkasan will likely turn you away at the door just like they do to numerous guys every evening for not dressing up enough to meet the dress code of the club.
Imagine standing in line, finally making it up to the door, and being turned away while everyone else in your party is welcomed into the club. It's worth it to dress appropriately.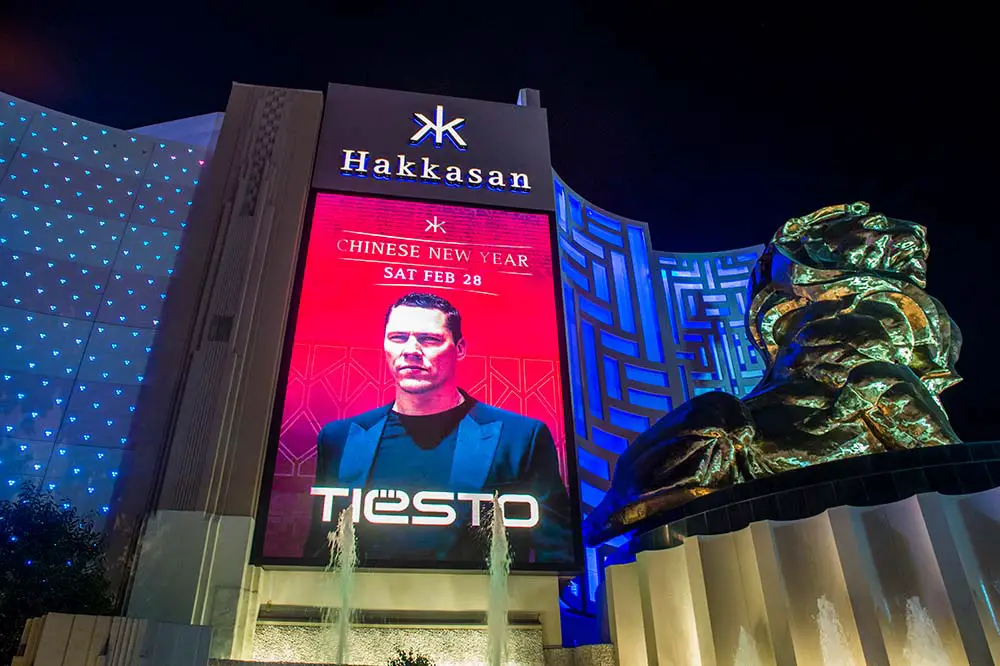 See also: Las Vegas Club Dress Code For Guys (If You Want To Get In)
What To Wear At Hakkasan Nightclub Las Vegas For Women
Hakkasan Nightclub enforces a rather strict dress code at the door, and like all other Las Vegas nightclubs, women are generally far less affected than men. As long as a woman looks like she has put some time and effort into her outfit, she's probably good to go.
Proper attire for ladies at Hakkasan nightclub may include a cocktail dress (like this one at Amazon) and heels, or skinny jeans and a nice blouse. Your outfit can be sexy, but keep it classy. Be sure to accessorize your wardrobe with some tasteful jewelry (earrings & bracelets) and a small clutch.
While it may be difficult to go too far wrong for women coming to Hakkasan, you will still want to impress with your dress. Think about going to a trendy restaurant or cocktail party. In the case of Vegas, you will want to wear an outfit that will catch the attention of a host or club promoter, as these are the people who will determine how fast you make it through the door.
See also: What to Wear in Las Vegas Clubs: The Ultimate Guide
Can You Wear Jeans to Hakkasan Nightclub?
Yes, you can wear jeans to Hakkasan Nightclub in Las Vegas. The question is, should you? While a nice-looking, form-fitting pair of jeans can be worn to Hakkasan, wearing jeans can increase the chances that you will be turned away at the door.
This may be especially true if it's a busy night and there are other people more fashionably dressed than yourself. Personally, I would avoid the added risk and plan to wear something else, so there's no chance of your night being ruined by not meeting the dress code.
Find the best room deals at MGM Grand and save big with TripAdvisor!
Summary
When spending a night out at Hakkasan Las Vegas, be sure you don't wear any of the prohibited attire, such as sandals, shorts, athletic wear, and baggy clothing.
Even though the standards may be higher for men looking to enter Hakkasan Nightclub, both men and women will want to dress in upscale, fashionable attire. After all, it's Las Vegas. You'll never know who you might meet!
More From FeelingVegas
Sources:
https://hakkasannightclub.com/blog/hakkasan-nightclub-las-vegas-dress-code/