How to Get Free Parking at MGM (Grand, Bellagio, Luxor, Aria)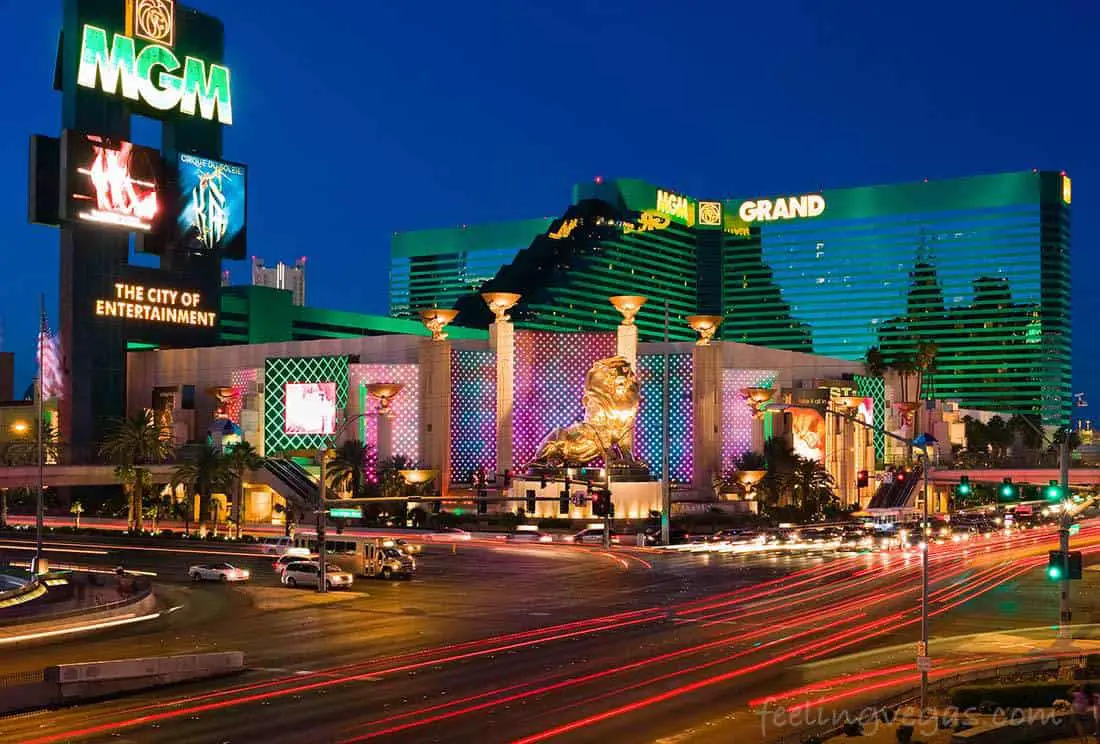 (This article may contain affiliate links, which means we might earn a small commission if you click and make a purchase. Thank you!)
These days, you can hardly drive a quarter-mile up or down the Las Vegas Strip without sighting at least two major casinos owned by MGM Resorts.
Unfortunately, these MGM resorts will charge you for parking in their garages. Self-parking at MGM hotels could cost you between $15 to $18 per day, and the valet parking fees are almost twice as much as those for self-parking.
It's totally understandable if you don't want to pay to park at an MGM-owned hotel. Fortunately, there are a couple of ways to get free parking at all MGM properties.
How to get free parking at MGM? The owners of the MGM resorts came up with an easy way for guests to get free parking: the MGM Rewards program. It's a free program that depending on your tier, will allow you to enjoy several privileges, including free parking. 
Here's a step-by-step guide to getting free parking at MGM with the MGM Rewards program: (I'll explain in detail further below)
Open an MGM Rewards account (formerly known as M Life Rewards).
Retrieve your MGM Rewards players card.
Apply for your MGM Rewards Mastercard to automatically upgrade you to Pearl status.
Once you have attained Pearl status, you can visit any MGM resort and self-park in their garages free of charge.
When we moved to Las Vegas, many of the casinos on the Strip were just starting to charge for parking, and for a long time we avoided MGM properties because we wanted to use our money to have fun, not pay for parking.
Then we found this simple way to park at any MGM property in Las Vegas for free.
In this article, we'll discuss all you need to know about using the MGM Rewards program to get free parking. But first, it's vital to understand how the program works and how to become an MGM Rewards member.
(Read our complete free Strip parking guide to find out where you can park for free at non-MGM properties on the Las Vegas Strip).
Compare and save! Check current Las Vegas hotel room rates at TripAdvisor!
How to Get MGM Rewards Players Card
The MGM Rewards program is a tier-based system that gives points to members who use and pay for services in any of the MGM resorts. These services include games at the casino, room stays, dining, and spa treatments, among others.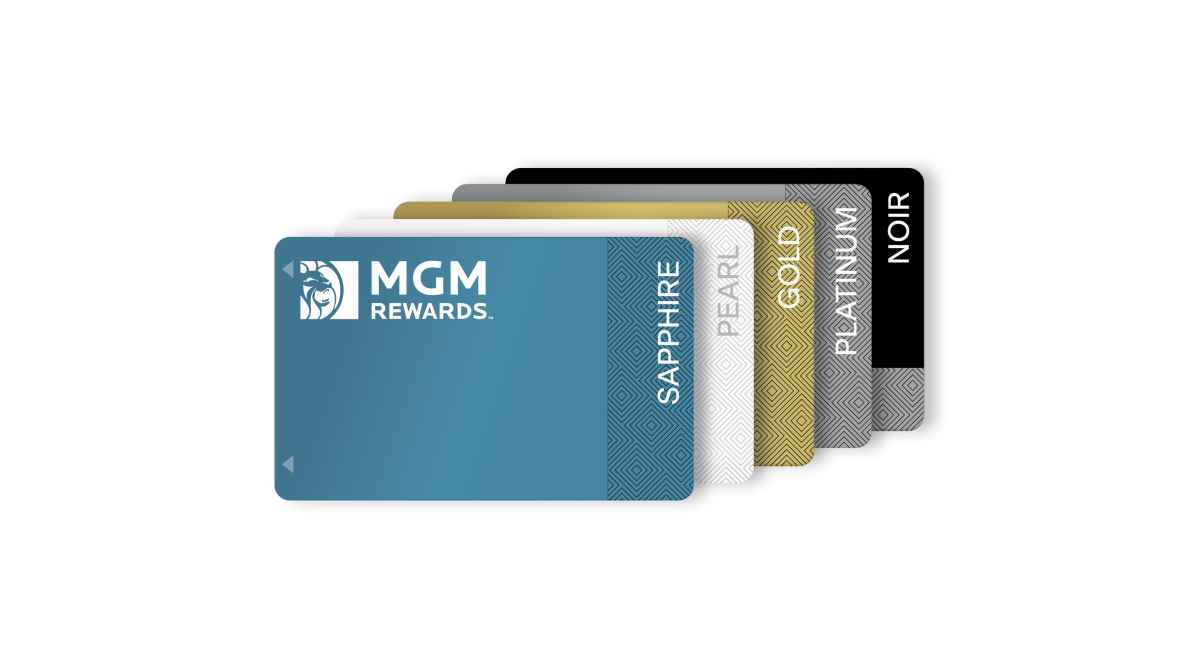 I'll explain each tier below:
Sapphire
The sapphire tier is the starting point for all new MGM Rewards members. While it gives you several offers and privileges, you don't get free parking.
Pearl
You need to earn at least 25,000 Credits to become a Pearl member. This tier makes you eligible for free self-parking, but you still have to pay for valet parking. 

You can reach the Pearl status without having to earn the required points, but only if you get the MGM Rewards Mastercard. We'll discuss this method later in this article.
Gold
This tier comes with all the benefits of the previous two and more. You get free self and valet parking when on a Gold membership. You need to earn 75,000 Tier Credits to attain this status.
Platinum
Earning 200,000 Credits will get you to the Platinum level, where you can enjoy even more benefits, including free self and valet parking.
NOIR
NOIR membership is simply by invitation. It's the highest tier available in the MGM Rewards program. Members enjoy both types of free parking (valet and self). It's also the only tier that provides complimentary limousine service to and from the airport.
The best thing about the MGM Rewards program is that your membership applies to all MGM hotels and casinos in the country. 
In Las Vegas alone, MGM Resorts owns 12 of the biggest and best casinos on the Strip. You can get free parking at:
Click the links above to see all of our information about each of these MGM Resorts properties.
Next, let's look at how to apply for the players' card, which is the first step to getting free parking at MGM resorts. Please note that the application is free, but you must be 21 years or older to apply.
How to Apply for an MGM Rewards Card
To apply for the MGM Rewards player card, all you need to do is follow the step-by-step process below to sign up for free online.
Visit the MGM Rewards sign-up webpage.
Fill in your details. You need to provide your email, contact info, address, and other required information.
You'll receive your membership account number and other essential details.
Activate your MGM Rewards Account.
Visit any MGM property, at your convenience.
Go to the MGM Rewards desk or station in the casino. Present your valid, government-issued ID (passport, driver's license, state ID, military ID).
Collect your MGM Rewards players card on the spot.
At this stage, you'll have a Sapphire membership, which doesn't make you eligible for free parking. To upgrade to free parking you'll either need to spend a lot of money at an MGM property over time OR do what we did and apply for an MGM Rewards Mastercard.
We provide more info on the Mastercard in the next section.
How to Get the MGM Rewards Mastercard
If you already have an MGM Rewards players card, you can apply for the MGM Rewards Mastercard. If you don't have one, follow the instructions above to get your player's card first. 
You can then apply for your Mastercard using the following steps:
How to Apply for an MGM Rewards Mastercard
Visit the MGM Rewards Mastercard page to sign-in and input your existing MGM Rewards account details.
Visit any MGM property at your convenience.
Go to the MGM Rewards desk or station in the casino.
Collect your MGM Rewards players card.
Wait for 7-10 days for the upgrade to Pearl status to reflect on your account.
Start enjoying free parking!
NOTE: As locals, we just went into the Mirage (since Mirage isn't owned by MGM any longer, simply head to any MGM-owned property to get your rewards cards) and got both our MGM Rewards Players
Card and instant approval for the MGM Rewards Mastercard in about 10 minutes, but it still takes 7 days for the player's card to be upgraded to Pearl level. So if you're visiting from out of town, you'll want to sign up for everything online before your trip.
Facts About the MGM Rewards Program and Free Parking at MGM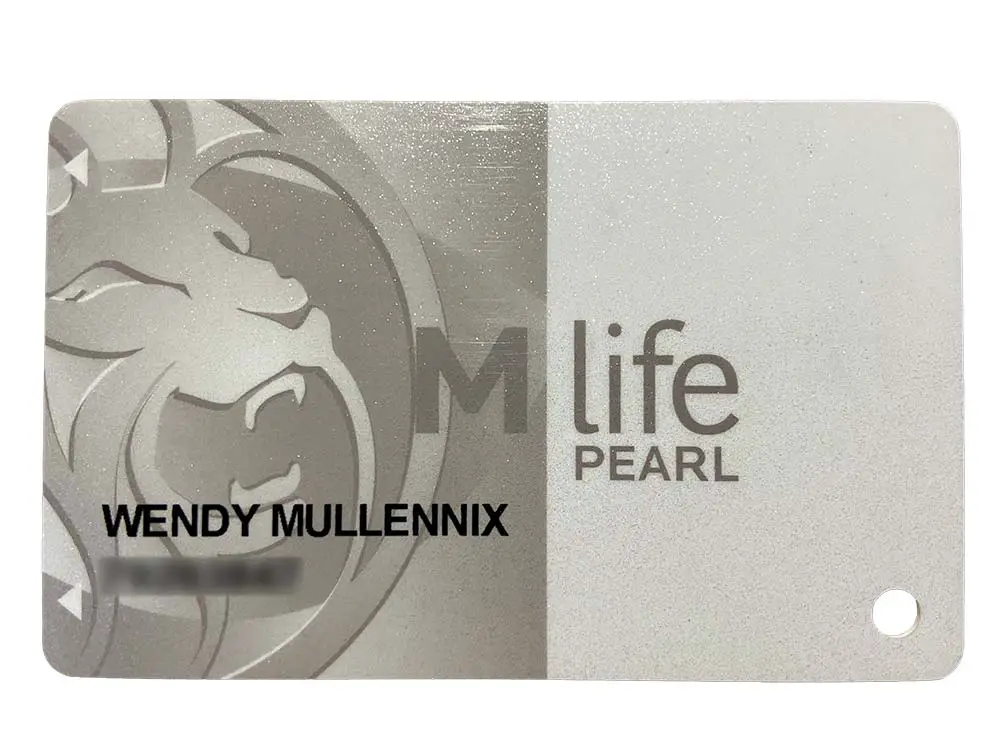 Here are a few things you should keep in mind about your MGM Rewards membership:

You need to have your card present to enjoy free parking.
You need a valid, government-issued ID to change your MGM Rewards card PIN.
You don't get free valet parking unless you're on the Platinum level or higher.
To upgrade to Platinum, earn Tier Credits by making gaming and non-gaming purchases with your card.
MGM establishes tier-level advancements based on Accumulated Tier Credits on the 1st of October every year.
If you reach a higher status, you will remain there for at least a year.
The Mastercard comes with specific transaction fees and rates. You can see them here.
You must have a US residential address to be eligible for the MGM Rewards Mastercard
Your MGM Rewards Mastercard does not charge annual or monthly fees.
You won't have to pay foreign transaction fees either. (We love this perk!)
Other Benefits You Can Enjoy with the MGM Rewards Program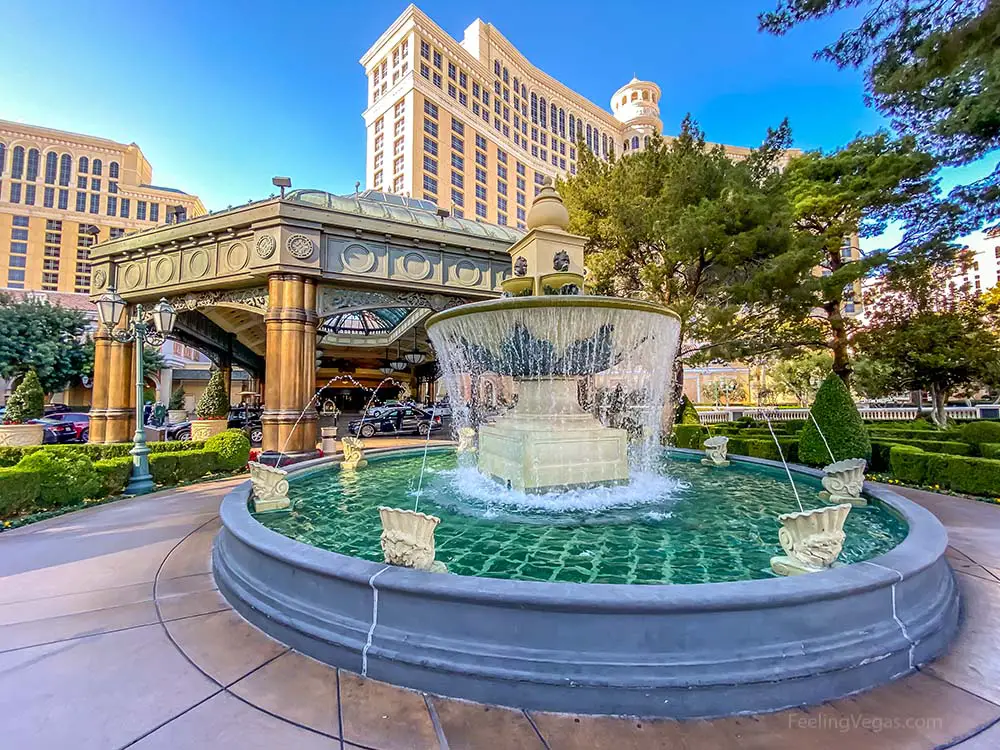 Aside from the free parking, you'll also gain other privileges as a member of the MGM Rewards program. Here's a summary of these benefits:
You get free gaming experience at slots, tables, and the like.
You don't have to stand in the general check-in line (which can be really long) when checking into your room. With your card, you can go straight to the priority check-in line.
You may receive invitations to MGM Rewards members-only gaming events and tournaments.
You get better rooms at MGM hotels.
You enjoy discounts on your hotel room charges and MGM Resorts shows.
Get 5-15% discounts at MGM retail shops, depending on your tier.
You get a buffet line pass.
There are guaranteed hotel reservations for NOIR members.
Find the best deals on Las Vegas hotel rooms and save big with TripAdvisor!
Free Parking at MGM Resort Properties – Conclusion
With a little pre-planning, it's easy to get free parking at MGM resorts in Las Vegas. 
The online MGM Rewards account sign-up process takes only a few minutes. You can also get both your player's card and Mastercard at the same MGM Rewards station in less than 10 minutes.
However, it's better to sign up for both the player's card and MasterCard online at least a couple of weeks before your trip so that your player's card has had time to be upgraded to the Pearl tier (the tier you need to get free parking).
While there are other establishments in Las Vegas that will allow you to park for free, few of them are as luxurious as the MGM Resorts properties. So whether you're staying at one of the MGM hotels or not, you will definitely want to visit as many of them as you can while you're in Las Vegas.
Costs To Park at These Popular Las Vegas Hotels & Casinos