Mandalay Bay Parking Fees 2023 (MGM Parking Rates)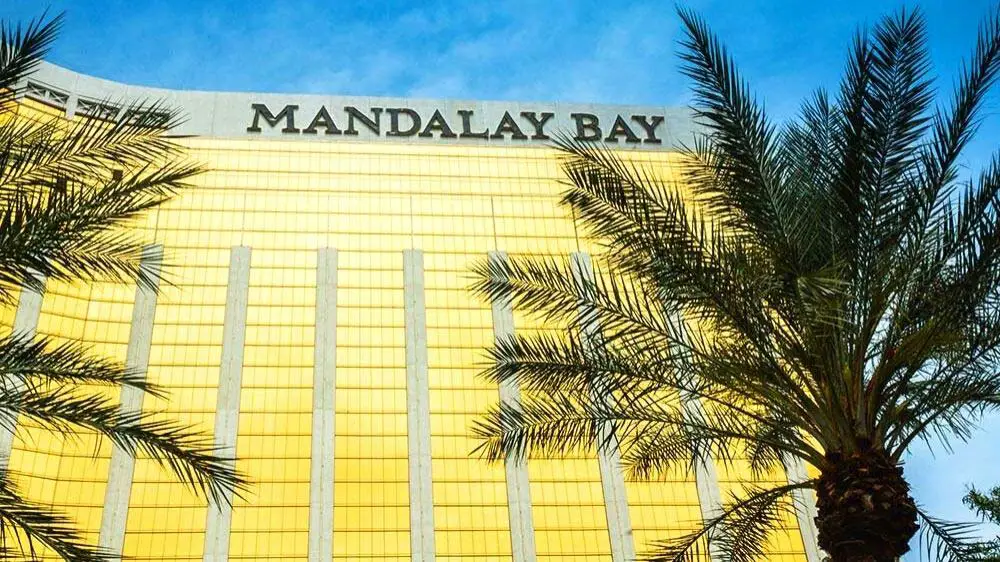 (This article may contain affiliate links, which means we might earn a small commission if you click and make a purchase. Thank you!)
Mandalay Bay, with its golden windows, is one of Las Vegas's most iconic resorts. It is a huge property with plenty to do and see, but before you can explore, you'll need to figure out the best place to park your car and what the parking fees at Mandalay Bay are going to cost you.
The parking rates at Mandalay Bay are:
Monday – Thursday:
1st Hour – Free
1 – 4 Hours – $15
4 – 24 Hours – $18
Every additional day (24 hours) or part thereafter – $18
Friday – Sunday:
1st Hour – Free
1 – 4 Hours – $20
4 – 24 Hours – $23
Every additional day (24 hours) or part thereafter – $23
Parking fees at Mandalay Bay run between $18 and $23 daily for self-parking, while valet parking will set you back between $35 and $40. The parking fees at Mandalay Bay are charged to both visitors and hotel guests alike.
With that in mind, I'm going to outline the various parking fees at Mandalay Bay in more detail and share some tips about how parking works there. I'll even tell you about a couple of ways you can park at Mandalay Bay for free.
Compare and save! Check current Mandalay Bay room rates at TripAdvisor.
Mandalay Bay Las Vegas
Mandalay Bay Resort and Casino is a tropical, water-themed resort located on the southern end of the Las Vegas Strip. One of the property's biggest attractions is Mandalay Bay Beach, an incredible 11-acre pool deck that features numerous swimming pools and a lazy river. During the summer months, this place is packed.
Mandalay Bay is also where you'll find Shark Reef, a massive aquarium with underwater walkthrough tunnels that hold dozens of large sharks plus hundreds of other animals and sea life. 
Adjacent to the hotel is the Mandalay Bay Convention Center and the Michelob Ultra Arena, two large venues that play host to various events and performances. 
Add to all this The Shoppes at Mandalay Place, a popular retail shopping center, and it's not hard to see why Mandalay Bay is consistently one of the busiest and most visited locations on the Las Vegas Strip. 
All of these Vegas attractions require a lot of parking spaces, and Mandalay Bay provides both paid self-parking and valet parking options.
Self-Parking Fees at Mandalay Bay Parking Garage (MGM Resorts)
The current self-parking fees at Mandalay Bay are as follows:
Mandalay Bay
Hours Parked
Mon – Thurs
Parking Cost
Fri- Sun
Cost
1st Hour
Free
Free
1 – 4 Hours
$15
$20
4 – 24 Hours
$18
$23
Each Additional 24hours
$18 each day
(or fraction thereof)
$23
Mandalay Bay is an MGM Resorts-owned property and, as such, charges all of its visitors and hotel guests for parking.
As is standard for many paid parking resorts in Las Vegas, the first hour of parking at Mandalay Bay is completely free. For Nevada residents, this time slot is extended to three hours, though they will need to prove their residence with a Nevada driver's license.
Obviously, one hour is unlikely to be enough time for your visit to Mandalay Bay, but it might come in handy for specific situations.
It's worth noting that by paying for parking at Mandalay Bay, you're also receiving in-and-out privileges at all other MGM locations, like Park MGM and MGM Grand. This means that once you've paid for self-parking at Mandalay Bay for the day, you can park at these other MGM-owned properties for no extra cost.
How Self-Parking Works at Mandalay Bay Las Vegas
The hotel-casino complex has two self-parking garages, though one is primarily for visitors to the Convention Center or the events arena. The other garage is for general Mandalay Bay visitors and hotel guests.
You are welcome to use either one, but the garages are next to the section of the resort they're intended for, meaning if you parked in the Convention Center facility but were staying in the hotel, the walk to your room would be a fair bit longer than necessary.
The parking garage for hotel guests sits just behind the main towers, off Frank Sinatra Drive. It has six stories in total and is usually more than enough to accommodate all visitors, though it will get congested at peak times and around big events.
Directions to Mandalay Bay Parking Garage: Click this google maps link on your phone, and you can access turn-by-turn road directions from your current location.
The Mandalay Bay resort also includes some uncovered parking areas as well for when things get particularly busy.
As you enter any of the resort's parking facilities, a ticket will be printed out for you. Take the ticket and keep it safe during your visit – don't leave it in your car. You'll need this ticket to get out of the parking garage again.
If you lose your ticket, you'll be hit with a $30 lost ticket fee, which is obviously a lot pricier than the standard self-parking rates. 
Paying Your Parking Fee
To pay your parking fee, just take your ticket to a self-service kiosk once you're ready to leave (before getting in your car). The machine will automatically determine how much you owe and once you've paid the parking fee, you can use the ticket to exit the parking facility.
The process is more straightforward for hotel guests and MGM Rewards members (more on MGM Rewards down below). The former will have their parking fees added to their room bill, so they won't need a ticket. They just need to scan their room card when entering the parking lot. This works the same way for MGM Rewards members (just swipe your MGM Rewards card to enter and exit the parking garage).
How To Park For Free at Mandalay Bay (Self-Park)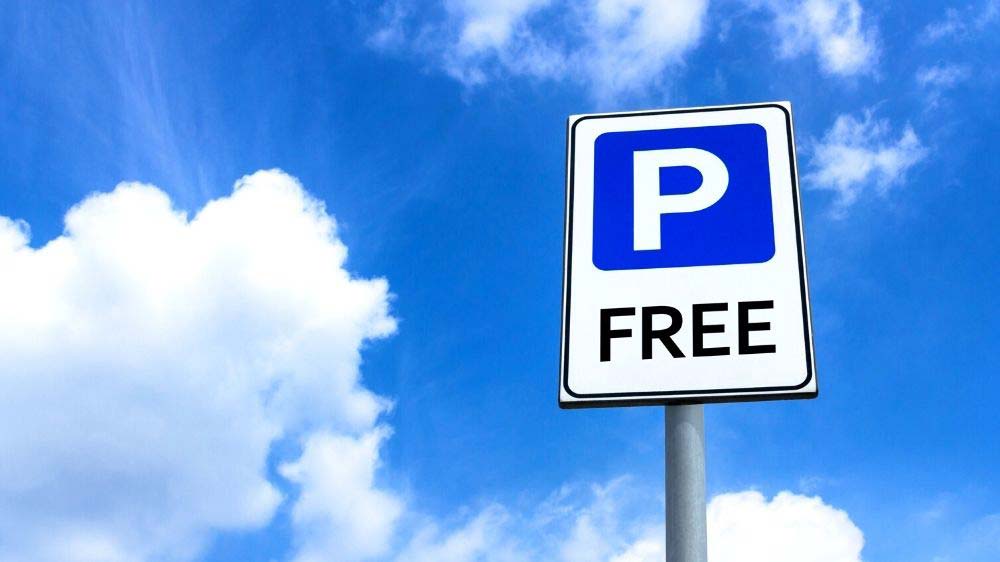 To self-park for free at Mandalay Bay, you will need to be an MGM Rewards member (formerly M Life Rewards) with "Pearl" level status or higher. You can earn Pearl status by gaming at MGM casinos to earn points or by having an associated MGM Rewards Credit Card.
There are two basic ways to be able to self-park for free at Mandalay Bay. You'll first need to have an MGM Rewards player card. The membership is free and starts at the Sapphire level, which, unfortunately, does not entitle you to free parking.
To receive free parking, you'll need to do one of two things. Either level up your Rewards membership by playing in the casino and earning points to reach the Pearl level (the next level up after Sapphire), or you can sign up and get approved for a no-annual-fee MGM Rewards Mastercard. 
Having an MGM Rewards credit card will automatically upgrade your player's card to the Pearl level, allowing you to park at Mandalay Bay for free (as well as all other MGM-owned properties).
(We've created a detailed post about the MGM Rewards program and the steps you'll need to take to get free parking in our article: How to Get Free Parking at All MGM Properties.)
Where Can I Park For Free at Mandalay Bay?
There is also a trick you can use to receive complimentary parking at Mandalay Bay under certain circumstances.
You can park for free at The Shoppes at Mandalay Place. Self-parking is free here but is only available during the day. So it is suitable for a visit but cannot be used for evening or overnight parking.
Valet Parking Parking Rate at Mandalay Bay
Mandalay Bay also offers valet parking. For some, it's easier and worth the price to have someone else park their car for them. 
The Mandalay Bay valet parking rates are as follows:
Day of Week
Mandalay Bay
Valet Fee
Monday – Thursday (Weekdays)
$35
Friday – Sunday (Weekends)
$40
In total, there are four areas where you can take advantage of valet parking, each dedicated to a specific area of the resort property. The main hotel entrance has one, and you'll find the valet parking kiosk located at the very front of the resort. 
The Shoppes at Mandalay Place also has a valet parking kiosk, which is clearly signposted and easily accessible from the main Strip. Likewise, the Four Seasons section of Mandalay Bay's hotel has its own valet parking service, with its separate entrance off the Strip.
Lastly, the Delano (the Delano is Mandalay Bay's sister hotel also located on the property) has a valet kiosk at the rear of the main building, again with signs directing you. 
Free valet parking is available to MGM Rewards members at the Gold, Platinum, and Noir levels, while Sapphire and Pearl members will have to pay.
How To Use Valet Parking at Mandalay Bay Las Vegas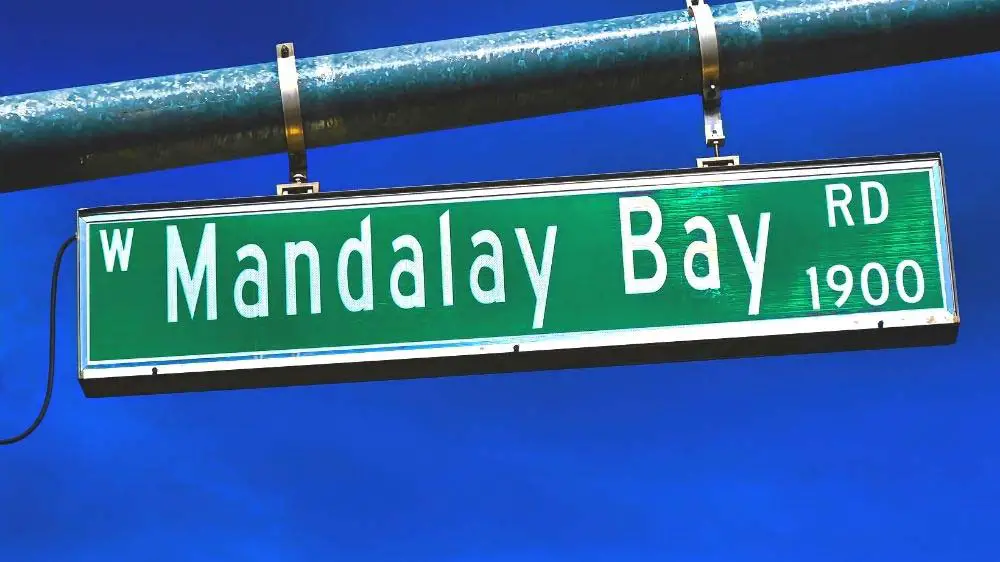 All you need to do is head to the valet parking stand dedicated to the area you're visiting or staying in and give the valet your car keys. You'll be given a ticket in return, and it's this ticket that you'll need to give to the valet when you want to collect your car again.
Valet parking at Mandalay bay is simple and convenient but it can sometimes take a little while for a valet to fetch your car when you're ready to leave, so make sure you plan ahead if you need to be somewhere on time.
As with self-parking, hotel guests will have valet charges put straight onto their room bill and only need to present their room keycard if doing so.
The same goes for Gold, Platinum, or Noir MGM Rewards members to access free valet parking. They can simply present their membership card to the valet staff.
Note: Remember to tip the valet when you drop off and pick up your car! You can find out who, what, when, and how much to tip in our Las Vegas Tipping Guide.
Discover unbeatable rates on rooms at Mandalay Bay – click here to check prices now! (TripAdvisor)
Parking Rates at Mandalay Bay Las Vegas – To Sum Up…
Mandalay Bay is a world-class resort with tons of entertainment, dining, shopping, and attractions. The resort has plenty of parking available, so you're unlikely to have trouble finding a place to park.
However, you'll have to pay for parking unless you have an MGM Rewards Rewards Card at Pearl status or above.
See Our Parking Guides For These Other Las Vegas Properties
Source: