Bellagio Las Vegas Parking Fees in 2023 (Plus Tips & Tricks)
(This article may contain affiliate links. If you click through and make a purchase, we will receive a small commission at no additional cost to you. )
If you're looking for luxury and style in Las Vegas, then the Bellagio Hotel & Casino might be just the place! This huge resort has high-end restaurants, upscale shopping, a fine-art gallery, and the iconic Bellagio Fountains. However, before you can experience everything that the Bellagio has to offer, you'll need to park your car.
Bellagio's parking fees will run you between $15 and $18 a day in their self-parking garage, while valet service will cost $21 to $35 depending on the day of the week and how long you are staying. Bellagio charges parking fees for all visitors, including guests of the hotel.
Bellagio
Self-Parking
Fee
1st hour
Free
1 – 4 hours
$15
4 – 24 hours
$18
Each additional 24 hours
$18
Self parking rates at Bellagio.
In this article, we'll take a closer look at the parking rates charged by the Bellagio, show you a way to park for free, plus give you a tip on a couple of places that you can park for free if you don't mind a walk.
Compare and save! Check current Bellagio room rates at TripAdvisor!
Bellagio Las Vegas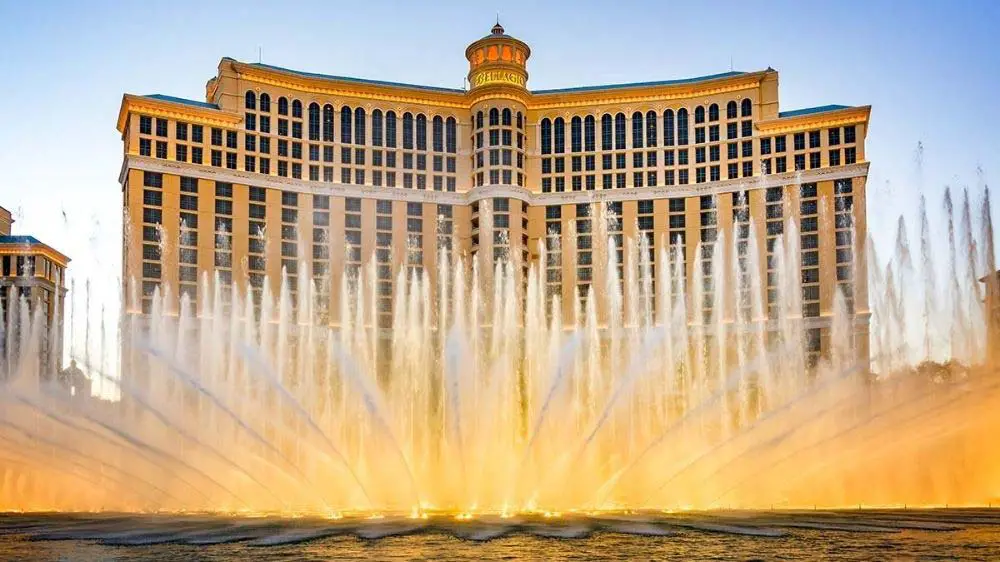 The striking hotel-casino complex gets its name from the town of Bellagio, which is located on Lake Como in Italy. 
The Bellagio Hotel & Casino bases a lot of its theme on Italian elegance and heritage, most noticeably in a glass sculpture created by Dale Chihuly, named Fiori di Como, which is composed of 2,000 hand-blown glass flowers. It's an enormous structure that runs across Bellagio's lobby ceiling.
The resort has two main towers; the first serves as the main building and houses 3,015 rooms across 36 floors. The second tower has far fewer rooms, 935, but focuses more on spa and luxury services.
One of the resort's most popular features is the famous Bellagio Fountain (you can see a list of songs and showtimes here) in front of the hotel, which often attracts large crowds. These fountains have become a staple of popular culture and are featured in many films and music videos.
The Bellagio's poker room is also world-renowned, with many top players preferring to play there and some even referring to it as their "office." This is mainly due to the high table limits set there.
The Bellagio also offers dozens of luxury restaurants and stores, in addition to its gallery of fine art and beautiful conservatory. It's a truly unique complex.
Self-Parking Rates at Bellagio Las Vegas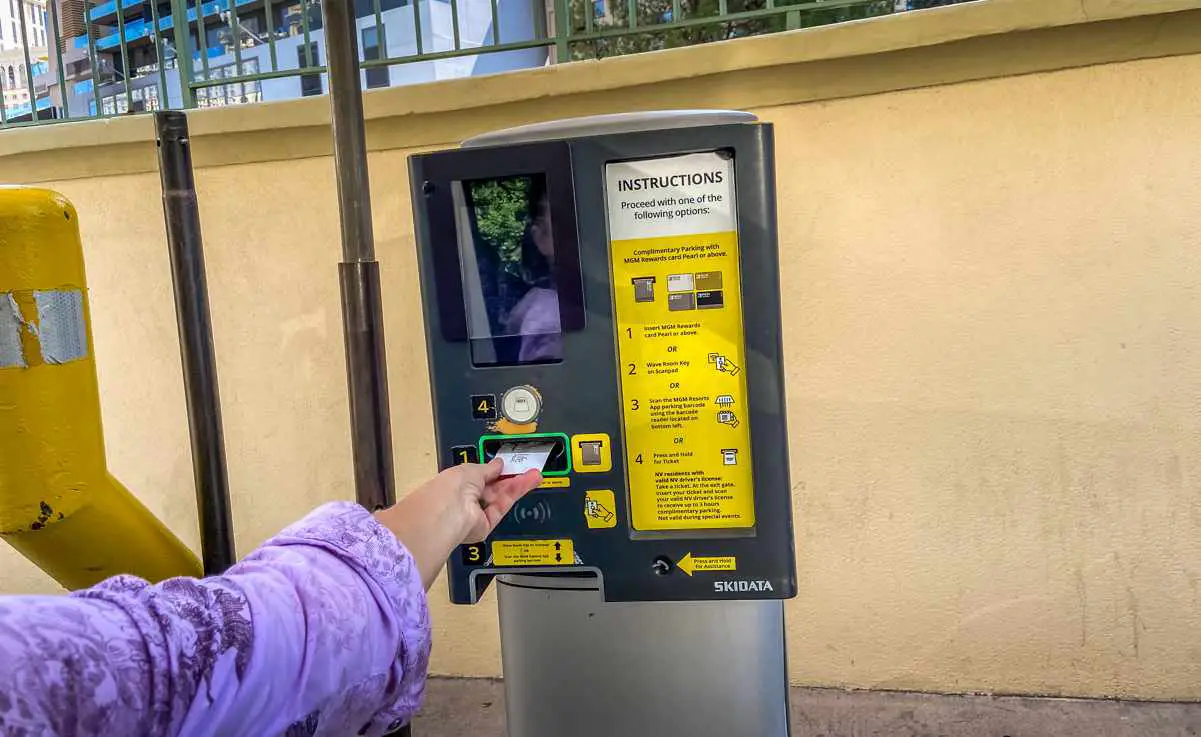 You might think that the simplest way of accessing free parking at Bellagio in Las Vegas is to stay there as a hotel guest – after all, this is the policy of many properties in Vegas. However, Bellagio – along with all other MGM Resort properties in Las Vegas- charges hotel guests the same parking rates as general visitors.
The following are the self-parking rates at Bellagio Las Vegas:
1st Hour – Free
1 – 4 Hours – $15
4 – 24 Hours – $18
Every 24 hours after that – $18
These rates make Bellagio one of the most expensive paid parking hotels in Las Vegas, with most others falling into the $12-$15 range. Fortunately, however, there is a way of parking there for free.
How To Get Free Parking at Bellagio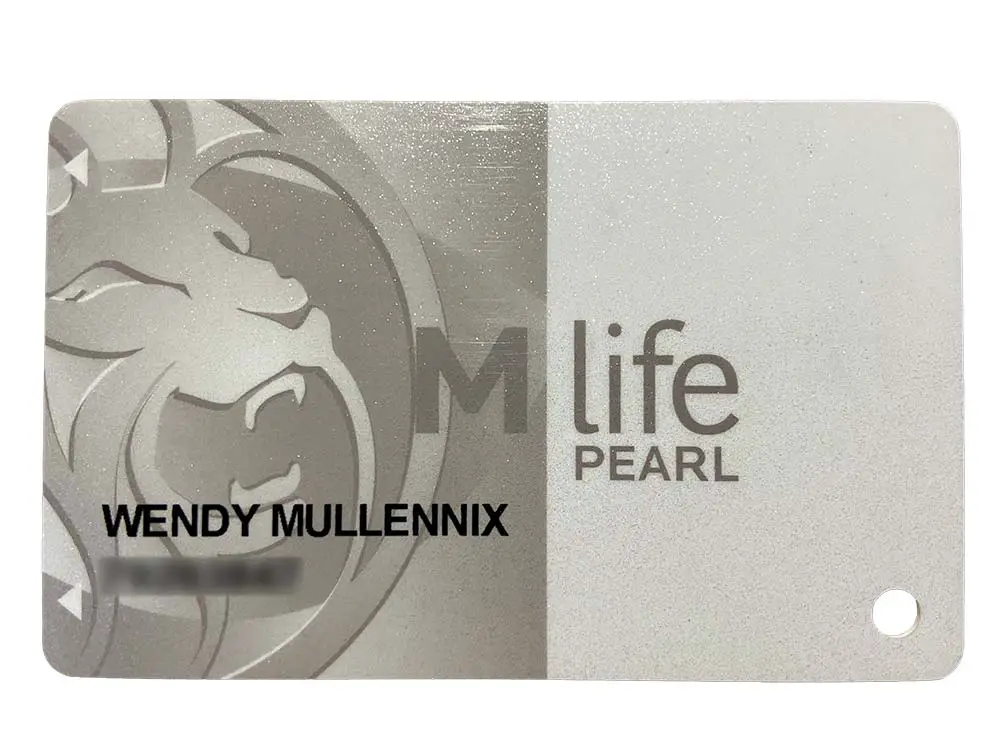 Certain members of MGM's loyalty rewards program, MGM Rewards (formerly M Life Rewards), get complimentary self-parking at all of their properties, including Bellagio. Anyone at the Pearl, Gold, Platinum or Noir levels of MGM Rewards has access to this privilege. 
However, the Sapphire level, which is MGM Rewards entry-level membership, does not include this perk. This means that if you're new to MGM Rewards, you won't get free parking at Bellagio until you reach Pearl level status through gaming in MGM casinos.
There is a way, however, to gain Pearl status instantly without needing to gamble. Once you're an MGM Rewards member (it's free), you can sign up for MGM's Rewards Mastercard. Once approved for the no-annual fee card, your Rewards card status will be bumped up to the Pearl level, and you'll be able to park for free.
We explain more about the MGM Rewards program and MGM Rewards credit card in our article here.
The only other group of people who get an extended period of free parking at Bellagio are Nevada residents, who get three hours of free parking if they have Nevada identification.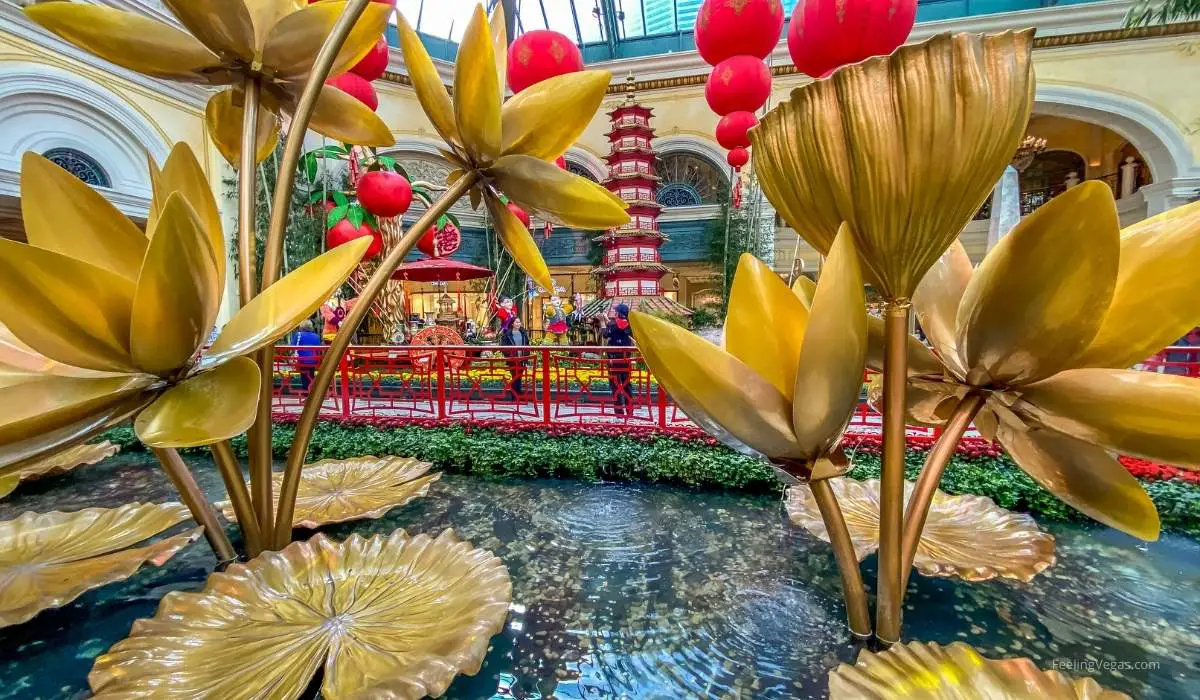 Everyone who parks at Bellagio gets the first hour free, but other than a quick errand, one hour of parking won't give you enough time to explore the property.
The good news is that, once you've paid for parking at Bellagio, you'll get in-and-out access to all other MGM properties in Vegas for the duration of your ticket. So, if you pay for 24 hours at the Bellagio and decide to head to the MGM Grand for dinner, you can go and park there without any extra cost.
RECOMMENDED: Walking From The Venetian to The Bellagio (Fastest & Scenic)
Self-Parking at Bellagio Las Vegas Explained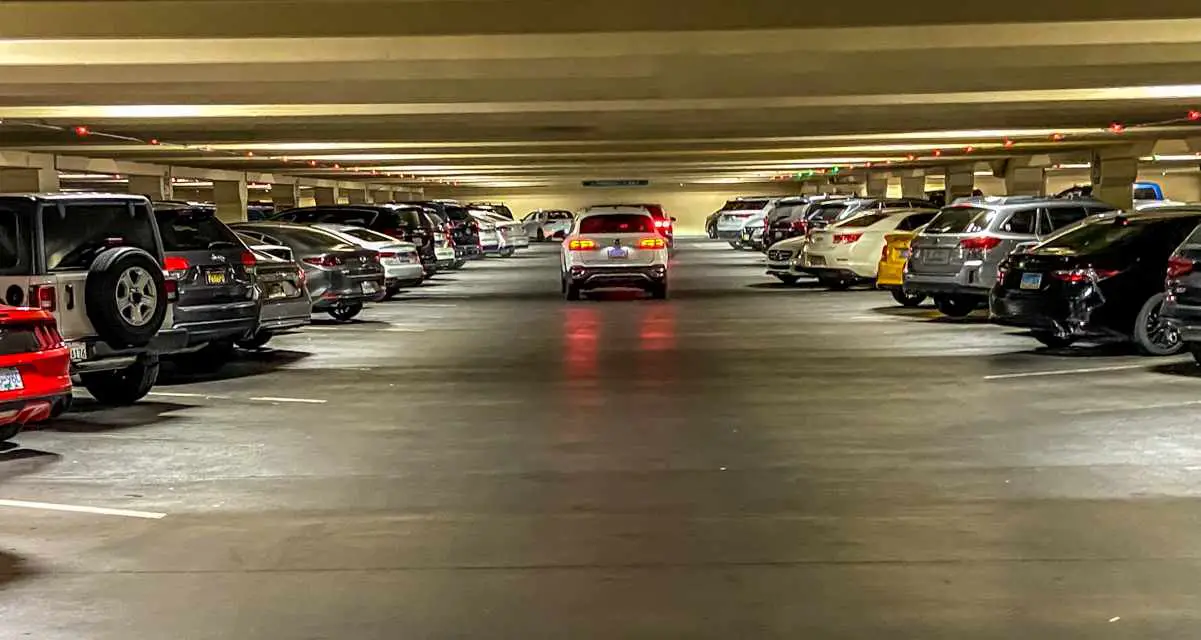 Bellagio has a four-story parking garage just south of the main complex, though you might mistake it for another tower of rooms at first glance. The garage is designed in the same elegant style as the rest of the resort, making it very different from the blocky, unattractive parking structures found at the other resort properties in town.
The very top level of the structure is uncovered and offers some incredible views of the Las Vegas Strip and the surrounding desert mountains. This location has also been used frequently in Hollywood movies.
You'll find the entrance to the parking garage on Bellagio Drive, which is just off the Strip and runs adjacent to Bellagio Lake in front of the resort. It's worth noting that this stretch of road is often filled with pedestrians and taxis and can be tricky to navigate at times, so be careful.
Directions to the Bellagio Parking Garage: Follow this google maps link to get directions from your present location.
As with almost all other parking facilities in Las Vegas, Bellagio's uses a ticketed system. This means that once you enter the garage, you'll be given a ticket to keep hold of for the duration of your stay. 
Once you're ready to leave again, you'll take this ticket to a kiosk on your way out to the parking garage. These machines are easy to find and located on every level of the parking garage. Your parking charge will be automatically calculated depending on the length of time between you receiving the ticket and then processing it at the kiosk.
It's important to look after this ticket – if you leave the parking facility without one, you'll be hit with a $30 charge! So you want to make sure not to misplace your ticket.
Hotel guests don't need to worry about keeping ahold of a ticket as they can use their room key card instead of a ticket. In this case, the resort will charge hotel guests parking fees directly to their room. This means you should make a note of how long you're parking for, as this will be added to your final bill. 
Similarly, MGM Rewards members (apart from those at the entry Sapphire level) can use their membership card when parking, and it'll be completely free. 
Valet Parking Cost at Bellagio Las Vegas 
If you're unfamiliar with valet parking, it's a service in which a staff member will park your car for you in a designated valet parking area and then return it to you when you're ready to leave. It's an attractive option for those who don't mind paying a bit extra.
Valet Parking Rates at Bellagio Las Vegas:
Monday – Thursday
0 – 2 Hours – $21
2 – 4 Hours – $25
4 – 24 Hours – $30
Each additional 24 hours – $30
Friday – Sunday
0 – 2 Hours – $25
2 – 4 Hours – $30
4 – 24 Hours – $35
Each additional 24 hours – $35
This is slightly more expensive than other MGM properties like New York-New York due to Bellagio's status as a luxury hotel. 
The resort has two valet parking locations. The main kiosk can be found at the front of the hotel near the lobby entrance – it's clearly marked and easy to find. 
The second valet kiosk is just off of Flamingo Road on the north side of the complex. Again, there are signs directing you to it.
MGM Rewards members at the Gold, Platinum, and Noir levels have access to free valet parking, meaning Sapphire and Pearl members will have to pay for the service.
RELATED: Here's How Much to Tip Your Valet in Las Vegas (Explained)
Valet Parking at Bellagio Las Vegas Explained
It's a straightforward process – you simply pull up to the valet kiosk and give your car keys to a valet staff member. You'll be given a ticket, just like self-parking, which you'll need to hand back to a valet when you're ready to have your car returned.
Again, hotel guests will have valet charges added directly to their bill, while MGM Rewards members can use their loyalty card to get valet service for free.
When collecting your car, it can take a bit of time for the staff to fetch it – sometimes up to 20 minutes – so try to plan ahead if you can. For example, if you're staying at the hotel, then you can call down to the valet kiosk from your room ahead of time, so your car will be ready when you are.
Is There Free Parking Near Bellagio?
If you're not a fan of paying to park and don't mind a bit of a walk, you can park for free at The Shops at Crystals (google maps). You'll find the shopping center parking lot about .6 miles south of the Bellagio, and it will take you approximately 14 minutes to walk.
The Shops at Crystals, however, only have free parking available during normal store hours and is not available for parking late in the evening or overnight.
There is another option if you don't mind an even further walk, you can find 24/7 complimentary parking at the Tropicana. The Tropicana Las Vegas is about a mile south of the Bellagio on the Strip, and the walk will take approximately 20 minutes.
To find out about more free parking areas on the Strip, read: Where to Park For Free on The Las Vegas Strip (List & Map)
Bellagio Parking Rates – Final Thoughts
Bellagio is one of the more elegant and luxurious hotels in Las Vegas, and this is reflected in its parking rates. The parking cost is slightly higher than most other properties on and around the Strip, and only certain MGM Rewards members get parking for free.
However, both The Shops at Crystals and Tropicana offer free parking to all, meaning if you don't mind a walk you can save your money for having fun instead of paying to park!
Find the best deals on Bellagio rooms and save big with TripAdvisor!
Parking Rates at Other Las Vegas Hotels & Casinos
Source: