Do Bellagio Rooms Have Balconies? (Las Vegas)
(This article may contain affiliate links. If you click through and make a purchase, we will receive a small commission at no additional cost to you. )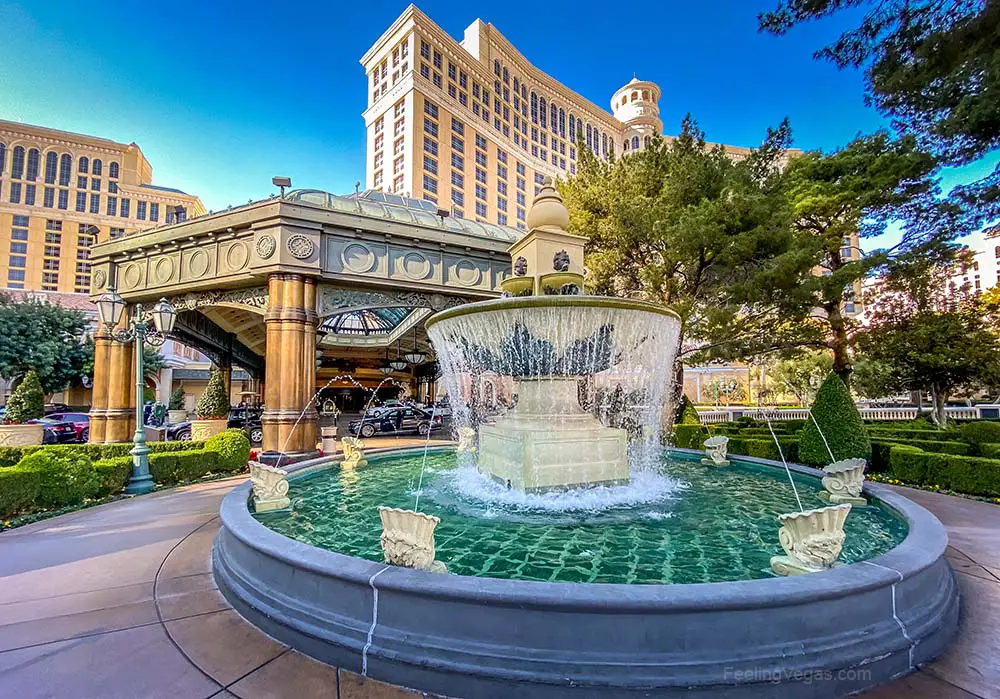 If you're heading to Vegas and the Bellagio Hotel & Casino is high on your list of Las Vegas Strip resorts to choose from, you may be wondering do Bellagio rooms have balconies?
None of the generally available rooms at the Bellagio offer a balcony. However, the Bellagio Resort does have a few unadvertised "high-roller" suites available with balconies. Having over 3,000 rooms, with many offering an exceptional Bellagio Fountain or Strip view, you may not even miss a balcony.
Now that you know that Bellagio rooms don't typically have balconies let me share some essential info about the Bellagio hotel rooms that will give you plenty of reasons to stay here. You won't be disappointed with this resort, and balconies will be the last thing on your mind by the time you finish reading all about its perks.
Compare and save! Check current Bellagio room rates at TripAdvisor!
What Rooms Will You Find at Bellagio?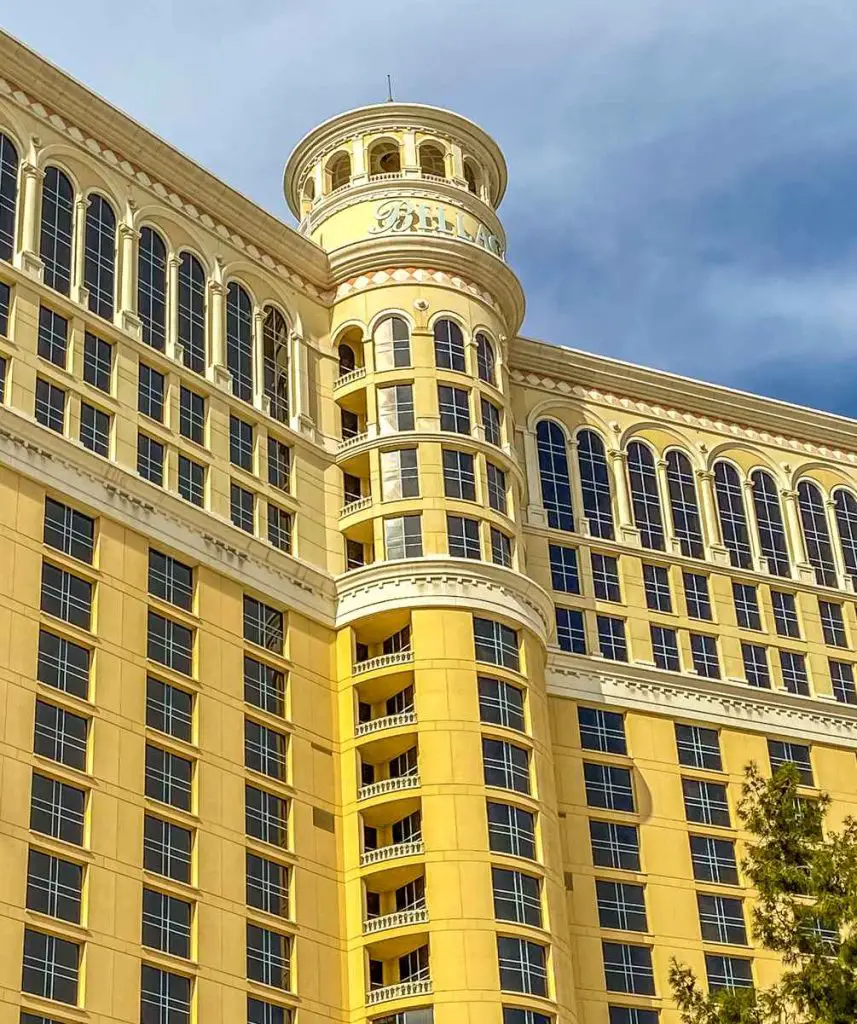 While a look at the exterior of Bellagio shows a few rooms may, in fact, have balconies (check below the main central turret), a quick scan of the available hotel rooms on the Bellagio booking website reveals that none of the rooms on offer mention a private balcony or terrace. 
The reason is that these balcony rooms are either inaccessible to the general public or are used for private high-roller suites, where "complimentary rooms" are offered for those spending tens of thousands on the casino floor each night.
If you're set on the idea of having a balcony room in Las Vegas, be aware that not many hotels in Vegas have this option. However, there are some Las Vegas hotels with balconies, just follow the link, and we'll tell you all about them.
Having said that, if you're looking for a great hotel room in one of Las Vegas's most famous resorts, then the Bellagio has a lot to offer.
Bellagio Resort Rooms
Each room is around 500 square feet and offers guests various bedding options, including a king-sized bed or two queen-sized beds. In addition, all rooms have a well-stocked mini-bar fridge, a sitting table, and an Italian marble-clad ensuite bathroom with a shower and soaking tub. 
There's no balcony on offer, but most rooms have breathtaking views from large windows displaying the glimmering lights of the Las Vegas Strip and beyond. The Fountain View rooms offer a pronounced view of the Bellagio Fountains and are some of the most popular rooms in the hotel. 
Bellagio Suites
Bellagio Las Vegas knows how to offer luxury, and the Bellagio Suite options are some of the most popular along the Las Vegas Strip. All feature luxurious decor and interior design with 1 or 2 bedrooms and expansive living and entertaining areas. In total, there are 12 suites on offer, but sorry folks, none offer balconies or terraces.  
The Salone Suite is the smallest suite on offer and has a marble-clad foyer, a generous living area, and an oversized bathroom with his and her vanity and mirror, a whirlpool bath, and an oversized marble-clad walk-in shower. 
For those looking to live it up for a few nights in Vegas, the Two Bedroom Lakeview Suite has over 3,000 square feet and sleeps up to 6 people in luxury. There are 2 master bedrooms with king-sized beds, plus 2 bathrooms with a whirlpool bath, steam room, and walk-in shower.
The Lakeview Suites are really built for entertaining and offer a stately living room and dining room for 6 people. 
→ Check out all the rooms and room rates at the Bellagio (TripAdvisor)
Brief History of The Bellagio Hotel & Casino
The Bellagio Resort opened its doors in 1998 after 3 years of construction and, at the time, was the most expensive hotel complex ever built. No expense was spared, and construction costs were estimated to be an eye-watering $1.8 billion. 
The interior design was completed by famed architect Roger Thomas and includes numerous works of art found throughout the hotel and within the Bellagio Gallery of Fine Art. The Las Vegas hotel property also includes a conservatory and botanical gardens, as well as an upscale casino.
See all of our Bellagio Hotel & Casino articles here.
Find the best deals on Bellagio rooms and save big with TripAdvisor!
Summary
Bellagio is renowned for its luxury and elegant decor from the moment you walk through the door.
Even the entry-level rooms are a cut above many of the other hotel rooms found along Las Vegas Boulevard.
If you can afford even a single night in any of the Bellagio suites, you're sure to be the envy of many, even if your room doesn't include a balcony. 
More From Feeling Vegas
Up Next: How To Choose a Hotel in Las Vegas (The Ultimate Guide)
References:
https://bellagio.mgmresorts.com/en/hotel/resort-queen-room-fountain-view.html
https://bellagio.mgmresorts.com/en/hotel/salone-suite.html
https://bellagio.mgmresorts.com/en/hotel/two-bedroom-grand-lakeview-suite.html