Hard Rock Takes Over Vegas Icon: The Mirage in Las Vegas
(This article may contain affiliate links. If you click through and make a purchase, we will receive a small commission at no additional cost to you. )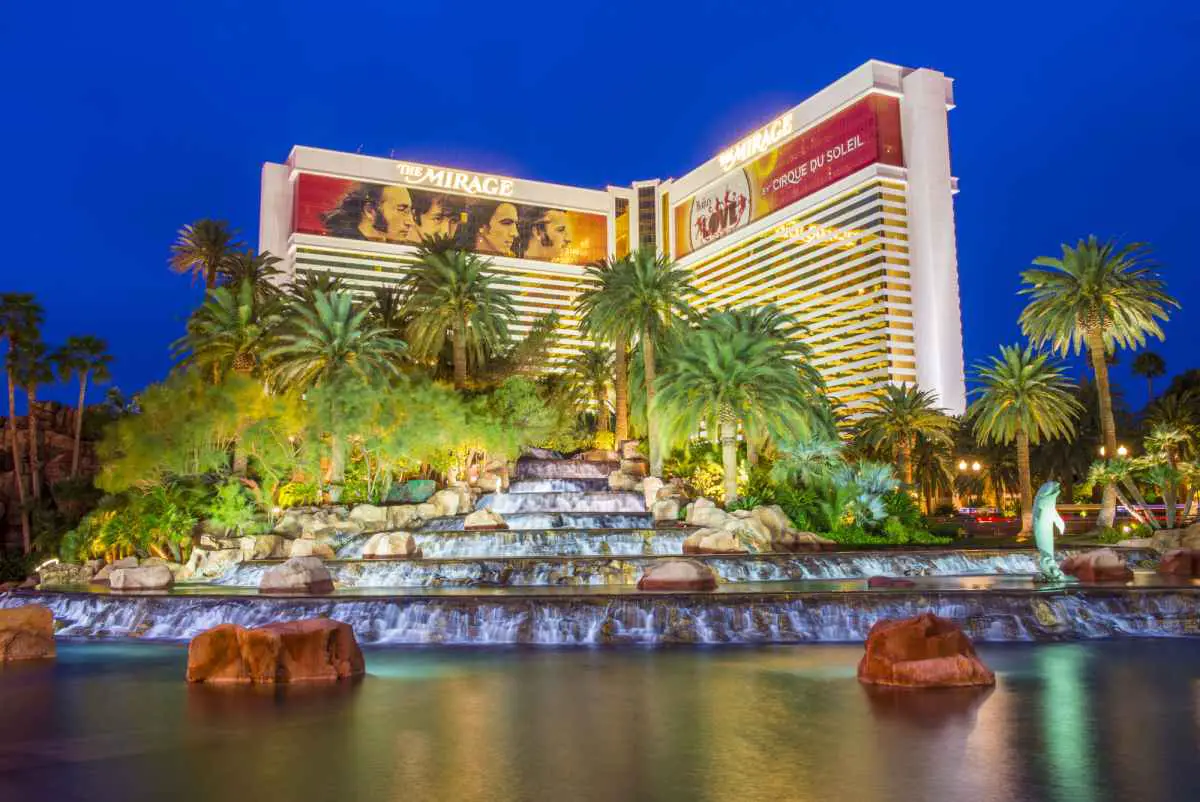 January 1, 2023 – After a lengthy regulatory process, Hard Rock International took control of The Mirage in Las Vegas on December 22, 2022. This completes a cash deal with MGM Resorts of $1.075 billion for the property, as well as the negotiation of a long-term lease with landowners VICI Properties, Inc.
Now that Hard Rock (owned by the Seminole Tribe) has taken control of the property, Las Vegas residents and visitors can expect the skyline surrounding the strip to change drastically over the coming years.
Hard Rock has already announced plans to change the entire look of the resort. This includes the loss of the famous Mirage volcano and the addition of a 1,000-room guitar-shaped hotel tower.
Hard Rock also has plans to increase the size of the casino, redesign the pool area, open several new restaurants, and create a music museum.
It is unknown when the first major changes will start occurring at The Mirage, but it is likely that they will not begin until after 2023, so those that want to experience the current version of The Mirage or see the volcano erupt (see show schedule) are urged to travel to the iconic hotel & casino within the next year.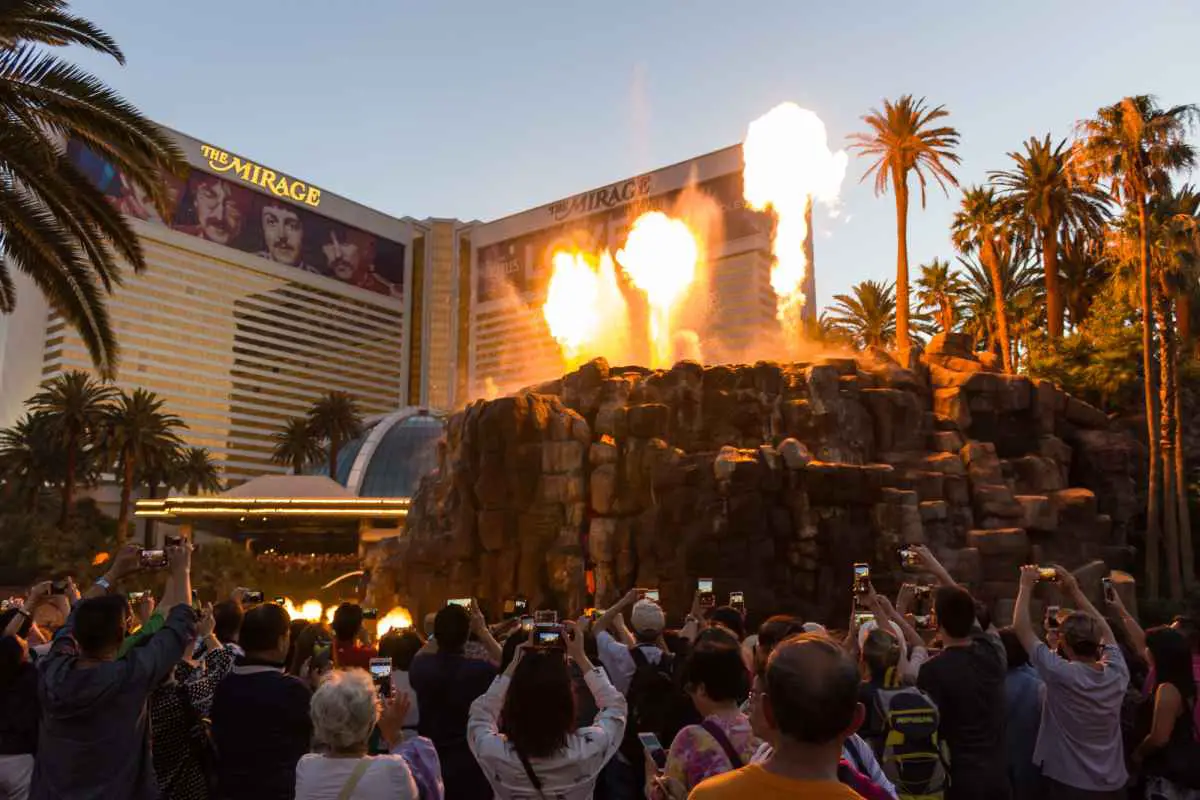 At the time of writing, the only immediate change will be the closing of Siegfried & Roy's Secret Garden and Dolphin Habitat, with the animals set to be relocated. Additionally, Beatles LOVE by Cirque du Soleil has been licensed by Hard Rock and will continue to be a featured show at the resort for the foreseeable future.
For the time being, the property will continue to operate under The Mirage brand name. At an as-of-yet undetermined time in the future, the resort will be renamed the Hard Rock Las Vegas. The resort is not expected to close at any point during the renovation process, so those with scheduled trips to The Mirage will be able to keep their bookings.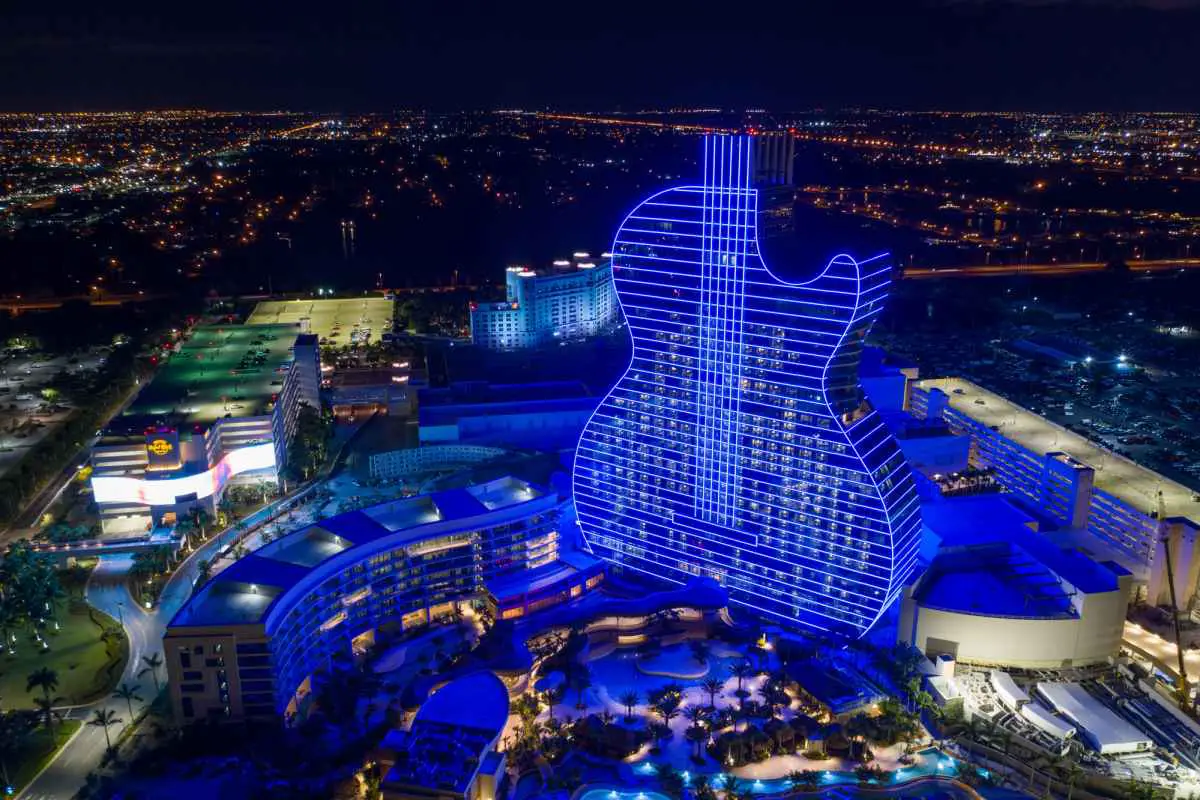 Resort guests who are existing MGM Rewards members will automatically become members of the Unity by Hard Rock rewards program at a similar tier level.
Current staff members at The Mirage are expected to be kept in employment for the time being, with no major redundancies planned. This may change once the renovations have been completed.