How Much Is Late Checkout at the MGM Grand? (Las Vegas)
(This article may contain affiliate links. If you click through and make a purchase, we will receive a small commission at no additional cost to you. )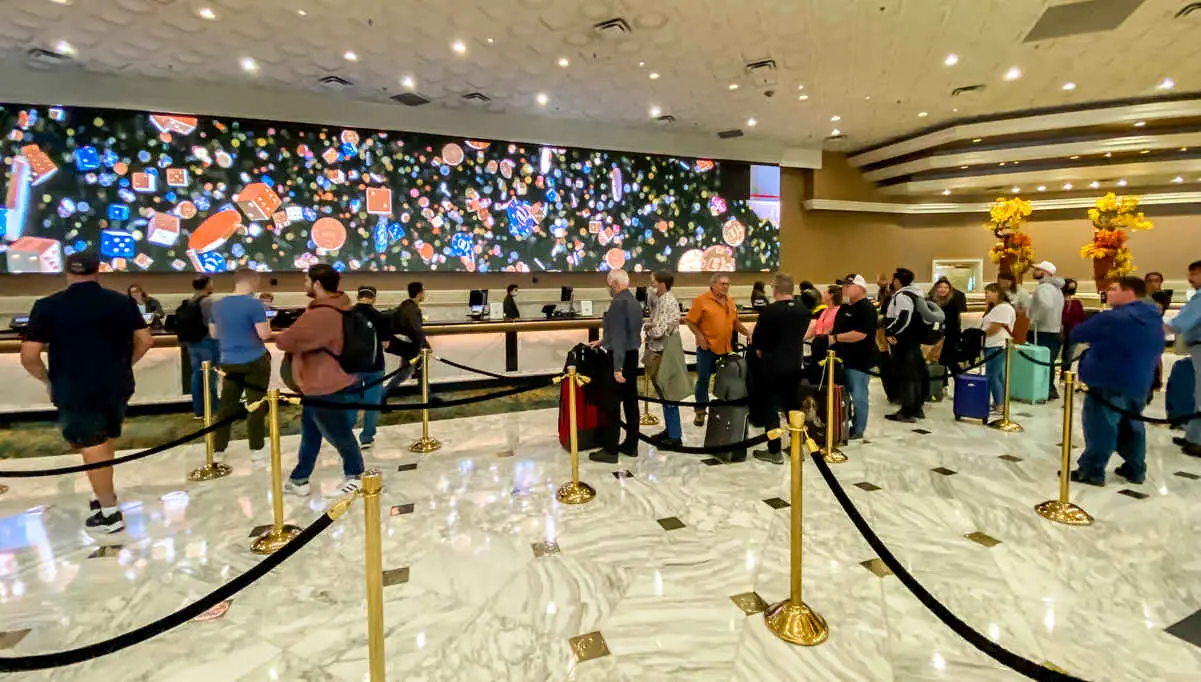 The MGM Grand is one of the best hotels in Las Vegas. Boasting 6,852 rooms, each loaded with comfort and luxury, it's no wonder guests would want to stay here for as long as possible. Luckily, MGM Grand is very generous with late checkouts. 
Late checkout fees at the MGM Grand range from 30 to 70 dollars, depending on availability, the type of room a guest is in, and whether or not the room has another guest booked. A request for late checkout at MGM Grand can be done at the concierge desk but is processed the fastest via phone. 
This article will go over the varying room types at the MGM Grand and the expected late checkout fees per room. It will also offer tips for effective late checkout requests so that you can maximize your stay with minimal hassle. 
Compare and save! Check current MGM Grand room rates at TripAdvisor.
MGM Grand Las Vegas: Checkout Times
The standard checkout time at the MGM Grand is 11:00 AM. If this doesn't work for you, the hotel allows late checkouts for an extra fee. However, this is based on hotel occupancy and room availability. Therefore, you'll need to ask the front desk if you can check out late. 
So, if you still have part of a day to spare in Vegas but don't want to book the room for another day, you can simply ask for a late checkout.  
Factors That Affect Late Checkout Fees at MGM Grand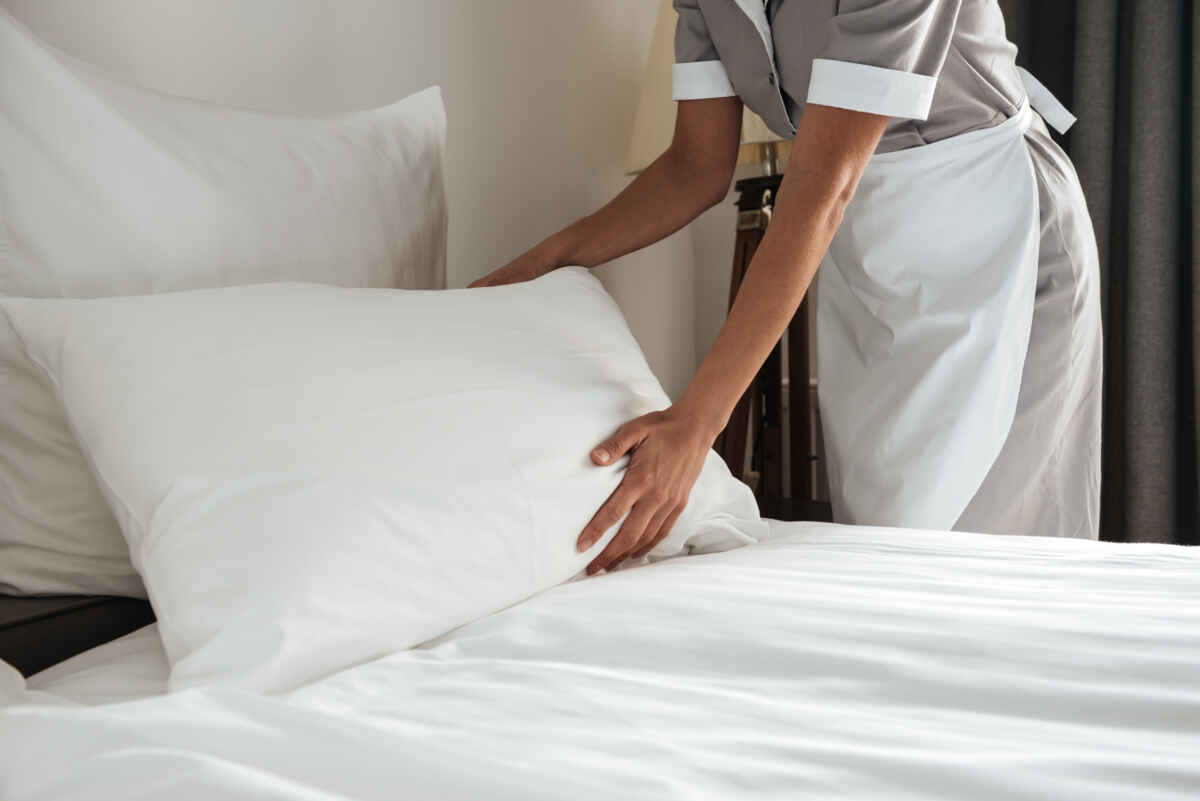 The MGM Grand hotel has no fixed price for late checkouts, as it tends to vary depending on room type and availability. But they say the fee ranges from $30 to $70.
MGM Grand complies with the checkout times to keep its housekeeping staff efficient. Since the staff is in charge of cleaning one of the biggest hotels in the world, they are expected to be quick and to do their job correctly.
They wouldn't be able to do this if they weren't given sufficient time to get the hotel cleaned for the next guest. 
Therefore, a chunk of the fee you pay will most likely go to their staff, who may have to work overtime and double-time to accommodate the change in schedule that you requested.  
Let's look at the factors that may affect the fee you'll have to pay for late checkout: 
Checkout Fees at MGM Depend on Room Type
The MGM Grand does not publicize how late checkout fees are calculated, but they do say that room type is a factor.
So if you book a 350 square feet Studio King room, you will have a smaller late checkout fee than someone who books a 446 square feet Grand King room. And the price only goes up when we consider the Suites, where the smallest comes in at 675 square feet. 
MGM Grand's Checkout Fees Depend on Room Availability
Furthermore, the hotel also considers the availability of rooms. Although MGM Grand is one of the biggest hotels in the world, it is also one of the most well-known. In fact, on weekends, MGM can often reach occupancy rates of up to 94%.
Although the pandemic has caused this rate to drop to as low as 55%, recent estimates predict occupancy to rise dramatically in the coming years. 
Additionally, Vegas has no off-season. It's busy year-round, and the hotels all enjoy high occupancy rates. While it enjoys especially high tourist volumes at times between November and May due to the nicer weather and events throughout the city, the number of tourists almost never dips very low. 
So if your reservation falls in autumn or spring, expect hefty late checkout fees. 
You might also want to look out for Vegas events that draw enormous crowds. Among these are the National Finals Rodeo and the NASCAR Weekend races, which rally up to 150,000 people. 
If you come to Vegas on the same dates as these events or are going for these events, be prepared to shell out a little extra cash for a late checkout fee at MGM Grand! 
How to Request Late Checkout at the MGM Grand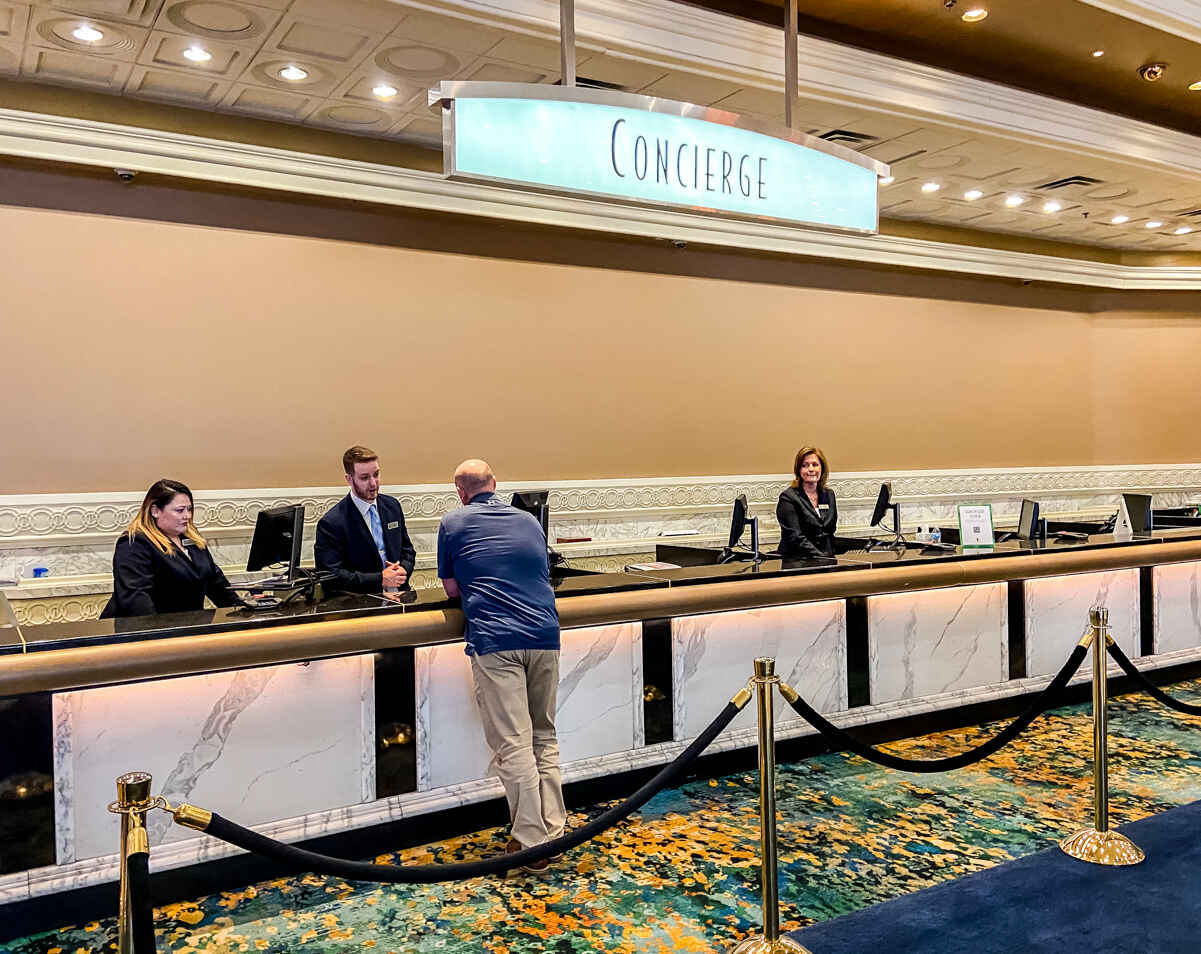 Late checkout requests can be accommodated via the phone in your room or at the concierge of the MGM Grand. You can also call in advance to state your request. They do take a while to reply to emails, though, as they receive a lot of inquiries, so I would avoid emailing. 
If you ask for an hour extension on your stay, you may get away with asking for the late checkout via the phone. But if you require a 5-hour extension or more, you may be better off going to the front desk and speaking directly with the concierge. 
If you are a member of the MGM Rewards Loyalty Program, you are also more likely to be granted your request, so try sneaking this information in as you bargain with them. 
What To Do if Your Late Checkout Request Is Denied
You can do many things to kill time if your flight back home is still hours away and MGM said no to your request. 
The MGM Grand hotel complex is so big and packed with activities that I'm pretty sure it would take weeks before you get through them all. Just ask the front desk if they'll hold your luggage for you to give you some freedom to move around.
If you have a few hours before you're ready to leave, you can enjoy a dip in one of the spectacular pools, try out another of the MGM Grand's mouthwatering restaurants, or hit up the casino one more time.
And if you are traveling with kids and can go further from the hotel, read this article for some kid-friendly activities in Vegas. 
However, if you are running low on cash, you can go to CBS Television City (located inside the MGM resort property) and participate in a focus group for free. Before networks release episodes, they first test how they will be received via focus groups. Join one if you think you know good TV! 
Did you know that you can also check in early at the MGM Grand? It's allowed if your room is available, clean, and ready to go. I recommend reading my guide to learn more about MGM Grand check-in policies and other things about the rooms.
Find the best room deals at MGM Grand and save big with TripAdvisor!
Conclusion
The MGM Grand in Las Vegas, although one of the most popular hotels in the world, is able to grant late checkout requests for a small fee. However, be warned that you may not get your desired length of extension as housekeeping will need to access the room to get it ready for the next guests. 
But if you play your cards right, you might luck out on a late checkout with the MGM Grand Hotel!