How To Upgrade Your Room at The Venetian (Tips & Tricks)
(This article may contain affiliate links. If you click through and make a purchase, we will receive a small commission at no additional cost to you. )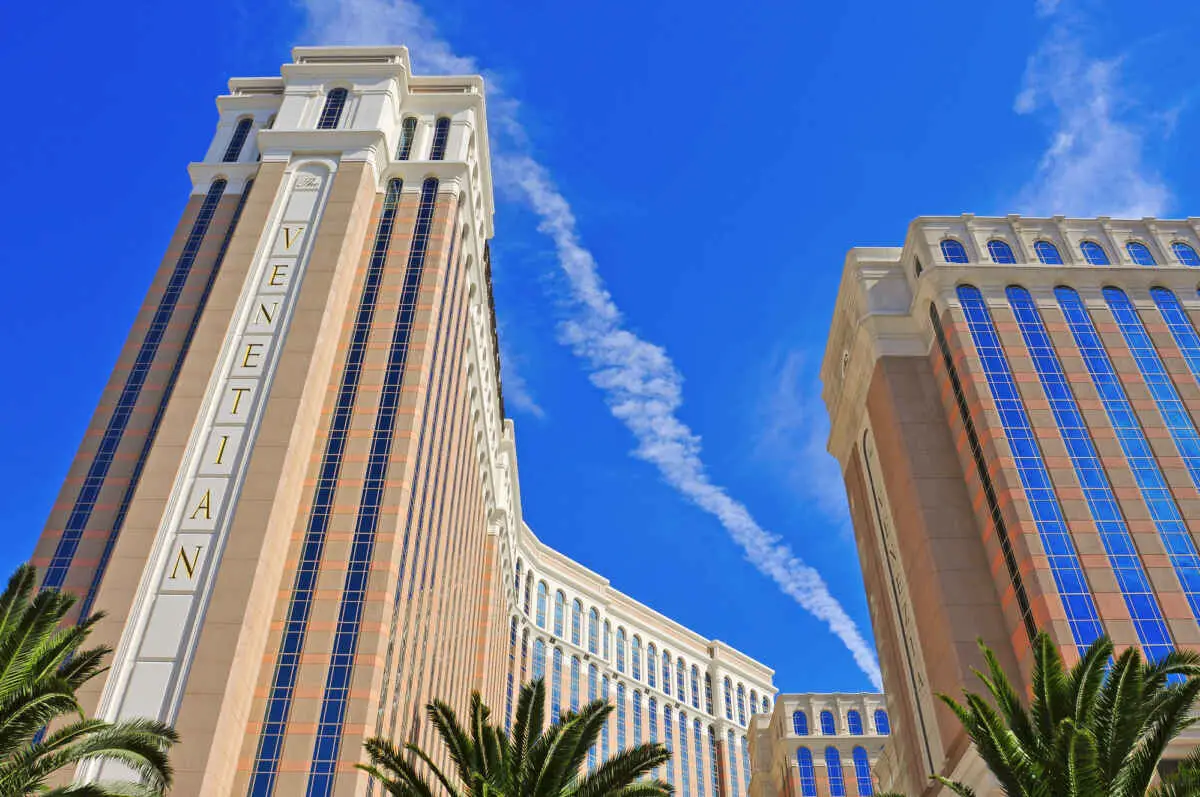 The Venetian is one of the strip's prettier resorts. The gorgeous Italian-inspired building has a lot to offer its guests, including some stunning suites. So how should you go about getting a room upgrade? 
To upgrade your room at the Venetian, you should book directly with the resort. You can also mention your special occasion upon booking or arrival. A late check-in sometimes helps as the staff has fewer guests to deal with and is able to accommodate your request. 
In the rest of this article, I will discuss the steps you can take to upgrade your room at Venetian. It's important to note that all rooms at this resort are mini-suites, but that doesn't mean there aren't better rooms with great views you can be upgraded to. So, if you want to learn more about upgrading your room at the Venetian, read on. 
Compare and save! Check current room rates at The Venetian (TripAdvisor)
1. Book Directly With The Venetian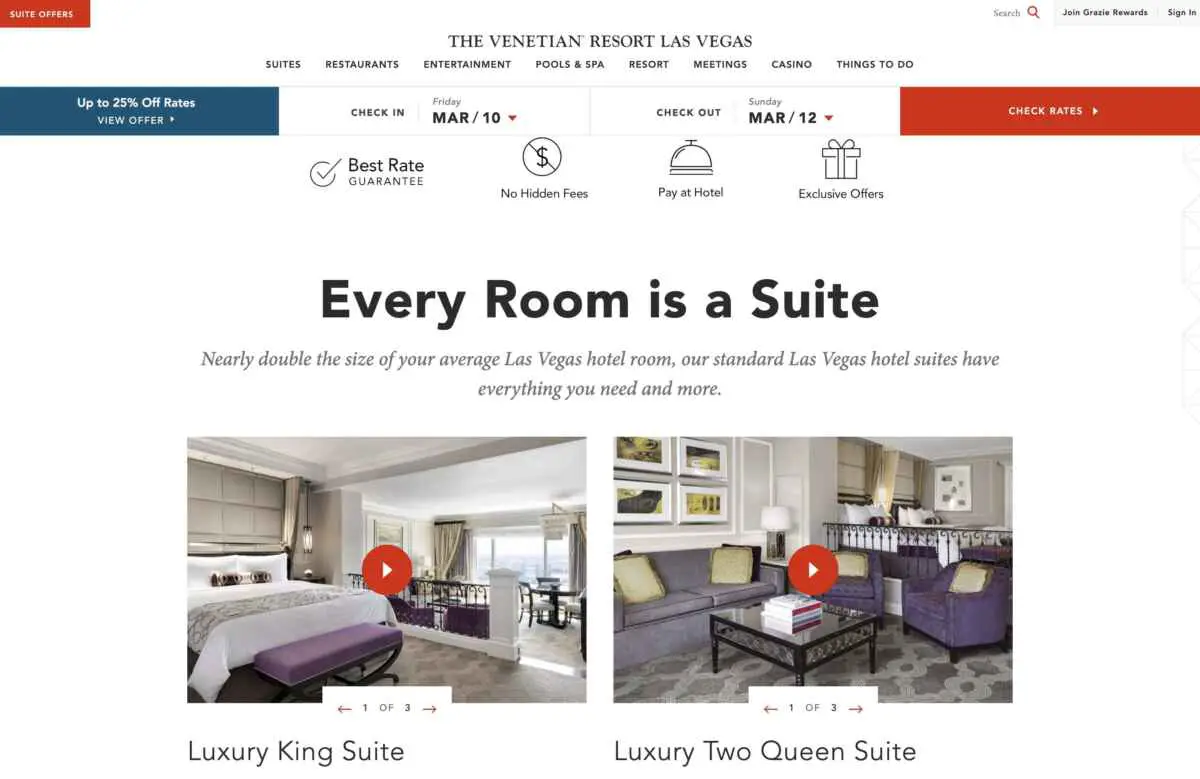 First, the most crucial step for getting a good room upgrade is to book through the resort itself (The Venetian's website). Third-party booking sites often have less flexibility than establishments, reducing the chance that you'll be able to take advantage of an upgrade. While booking a room, you will often be asked about your interest in upgrading; this is an excellent opportunity to grab a better room. 
You should also check in directly with the staff to be presented with possible upgrade options on arrival.
2. Check Your Venetian Hotel Confirmation Email After Booking
Another trick to getting a room upgrade when checking in at the Venetian is to check your email. Once you book a room with the hotel, you will likely receive a confirmation email. They will also often send promotional material, such as upgrade offers, directly to your inbox.
Be watchful once you book for the possibility of upgrading your room. 
3. Announce Your Special Occasion if You Have One
If you are visiting the Venetian for a special occasion, it's worth mentioning it when you book the room. You can do this by telling the staff member you're booking your room with or leaving a note on your booking. 
Often, the resort will do its best to upgrade you to ensure your stay is a little more special. Of course, this trick only works sometimes, but it's worth putting your big day on the staff's radar. 
Special occasions include:
Anniversaries
Honeymoons
Birthdays
You can also mention any other important milestone you might be celebrating. 
Of these, pulling the newlywed card is the best way to get a room upgrade. However, any special occasion increases your chances of getting a complimentary room upgrade. 
4. Spend More at The Venetian To Get More
Sometimes it's better to spend a little more on your room. This is because, when you check in already having purchased a nice room, it's easier for the front desk attendants to upgrade you – they can rebook your old room faster or use it to upgrade guests who paid for a lower-priced room.
This trick is especially useful if you want an extremely nice suite for the cost of a less expensive one. Typically when your room gets upgraded, it gets bumped up one level, not several. 
RECOMMENDED: What is the Best Tower at The Venetian? (Palazzo or Venetian)
5. Check-In at The Venetian Later in the Day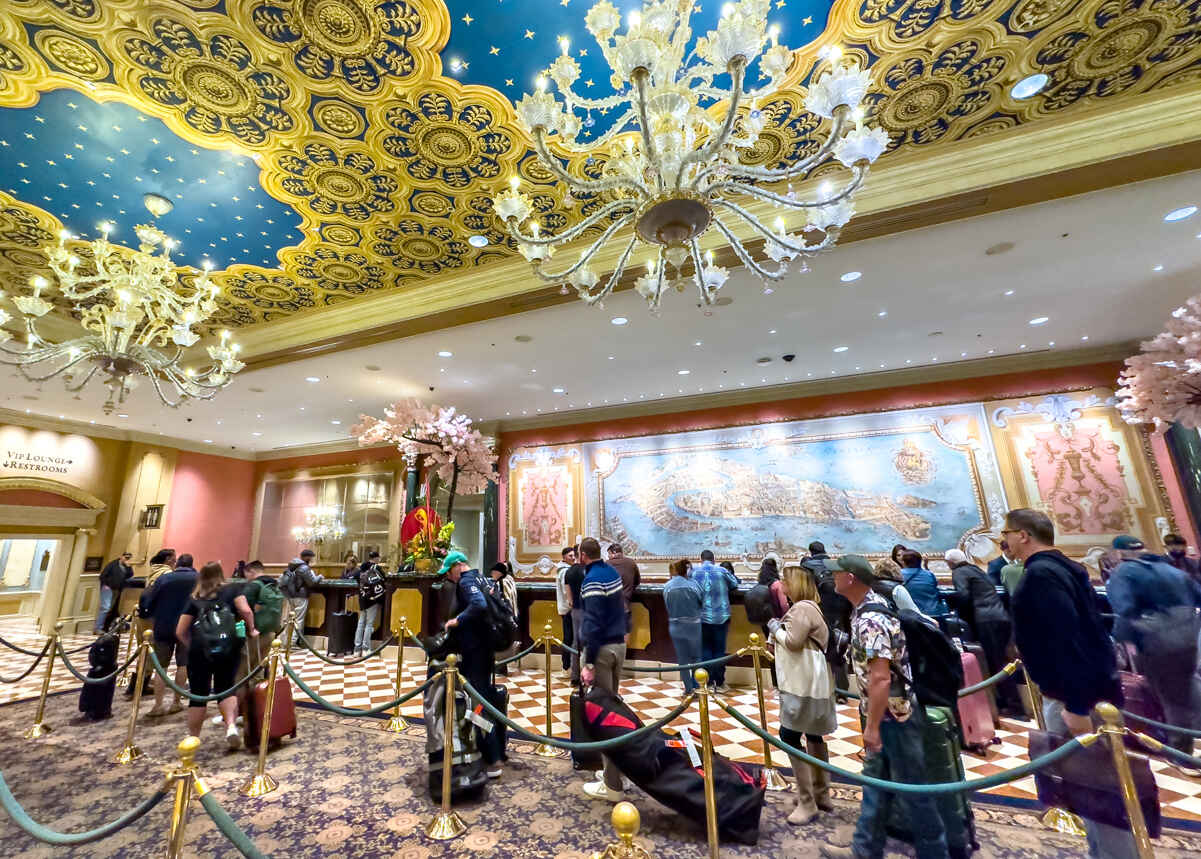 Another trick for scoring a room upgrade at The Venetian is to check into the resort later or when it's less busy. When the front desk attendants are overwhelmed with checking guests in, they will have less time to find you a nice upgrade. 
So, you should check in later since there are fewer guests requiring attention. The attendant will be more relaxed and have the time to chat it up. Additionally, getting a good upgrade deal is easier when there aren't other guests who will overhear and possibly demand the same arrangement. 
Typically a late-night check-in will have fewer other guests in the lobby. You should avoid rush hours like 3 – 6pm (check-in at Venetian starts at 3 pm). Checking in after 8:00 pm is the sweet spot for most Vegas hotels.
To learn more about the check-in process at The Venetian, you can read my article on how to check-in & out at The Venetian.
6. Tip the Front Desk During Check-In at Venetian
You can try tipping the front desk if you want a better deal on a room upgrade. This method of upgrading is known as the "sandwich" (in Vegas it's better known as the $20 trick). When you go to pay for the room, you hand the front desk attendant your card with a bill sandwiched between it and your ID. Tipping the front desk is typically a great way to get an upgrade or at least get a few resort fees waived. 
Generally, this should only be attempted when you can do so discreetly. This method of tipping is considered tacky if done in front of other guests, which is why a late check-in can be ideal. It's also important to address that you want to upgrade your room so that the attendant knows your exact wishes.
As for how much to tip, most people give about $20-$50. While there are better ways to get a room upgrade than tipping your front desk attendant, most front desk attendants will do their best to provide you with compensation in the form of an upgrade or waived fees. 
7. Let The Venetian Hotel Know if You Stay With Them Often
Resort loyalty will get you quite far, especially in Vegas and with The Venetian. If you book with this beautiful resort often, check-in is a great time to remind them of this. Typically, the hotel will do its best to compensate you for your loyalty and provide a room upgrade if possible. 
You can easily sign up online if you still need to become a Graze Rewards Member at The Venetian. This free program allows you to earn rewards during your stay.
You can earn points at The Venetian through:
Shopping
Playing in the casino
Enjoying the nightclub
Having a spa day
Booking a room
8. Book Your Venetian Room On a Weekday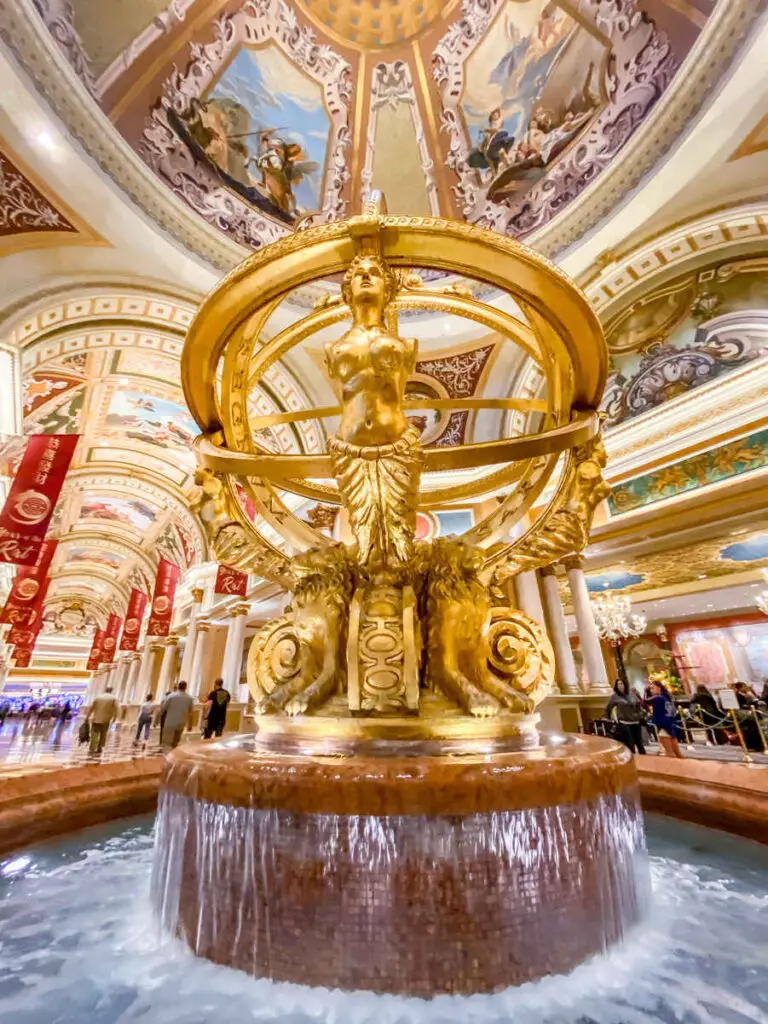 Lastly, you should book a room during the week to increase your chances of a good upgrade at The Venetian. Unfortunately, Vegas doesn't have an off-season and is pretty packed year-round. However, booking during the week is best if you want to visit when the strip is less busy, plus you'll up your chances of a room upgrade. 
Weekends at The Venetian are packed and will have fewer room upgrade options. Plus, the rooms are more costly on weekends. Booking on a weekday that isn't a holiday will improve your chances of getting a decent room upgrade and reduce the amount you spend on your room.
Do you know what the rooms in the Venetian have? Check out my guide to learn more about the amenities in the Venetian. [Do Rooms at The Venetian Have…? (XX Things To Know)] (coming soon)
Find the best deals on rooms at The Venetian and save big with TripAdvisor!
Conclusion 
Upgrading your room at the Venetian is relatively easy, and there are a few methods you can use to get a better deal on a more lavish suite. Booking through the hotel is a great way to ensure the staff has more upgrade flexibility, and tipping them a little doesn't hurt either. 
Of course, staying during the week when the resort is less busy increases your odds of upgrading to a better room, and checking in a little later when there are fewer guests around will also help. Good luck!