If you're looking for different accommodation options in Las Vegas, you may want to factor in which ones offer inclusive deals such as a free continental breakfast. Does the Venetian Resort fall into that category?
The Venetian Resort offers free continental breakfast for guests who take advantage of the Prestige Club upgrade when staying in the Las Vegas hotel. The Prestige upgrade offers several perks for Venetian guests including a complimentary continental breakfast every morning.
In this article, I will delve into how to get your free continental breakfast at the Venetian Resort as well as what kind of food you can expect to see. Additionally, we will clue you into what times the Venetian's continental breakfast is available and where it is located in the resort.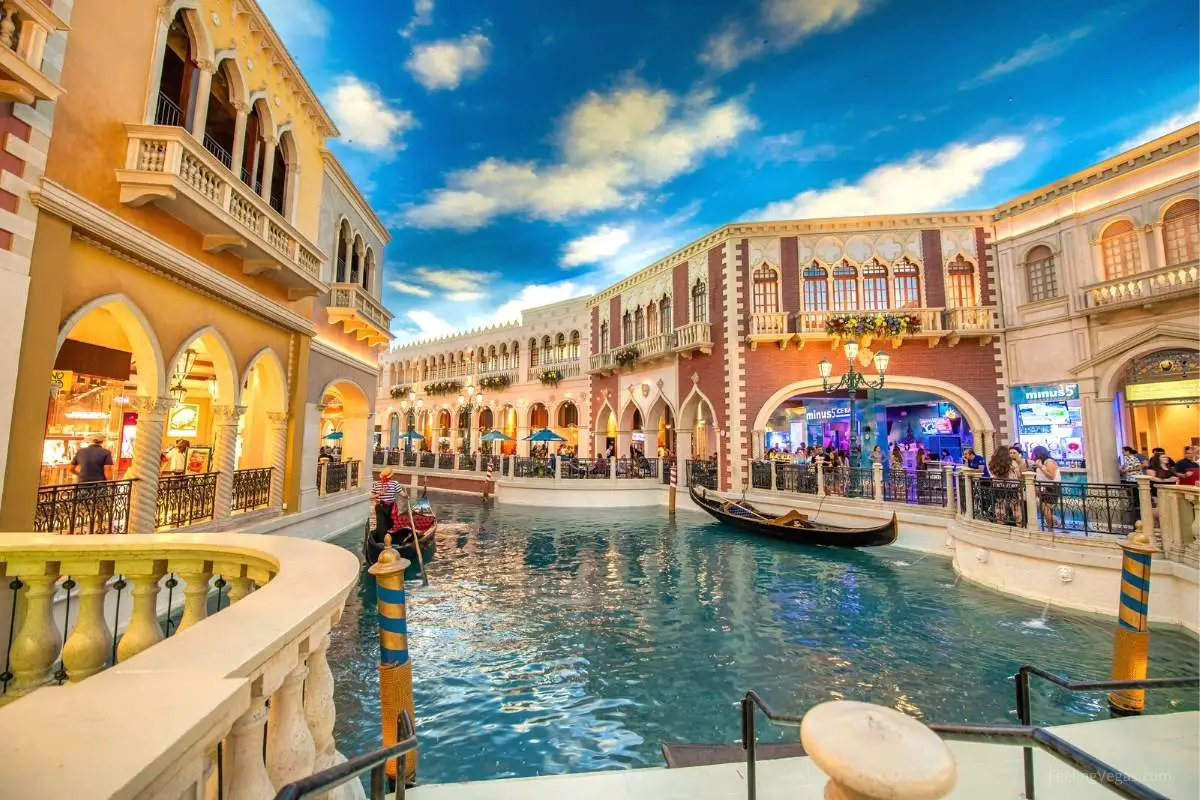 How Do I Get a Free Continental Breakfast at

The

Venetian Las Vegas Resort?
When you book any one of the Venetian's suites whether it be a one-bedroom king-sized suite or the chairman's suite that comes with four separate bedrooms, you'll have the option to add access to the Prestige Club Lounge which includes perks such as private check-in, a guaranteed suite with a view, and a free continental breakfast for two every morning following each night of your stay.
Note: The Prestige Club Lounge also offers complimentary hot and cold hors d'oeuvres in the evenings.
The breakfast is self-serve and there are a fair amount of options with the ability to return for more. The continental breakfast is a complimentary service for all Prestige level guests of the Venetian Resort so that you can better enjoy your time in Las Vegas and save your money for the casinos.
What Kind of Food Is Offered at the Venetian Resort's Continental Breakfast?
The Venetian Resort's continental breakfast has a humble selection of typical continental breakfast foods including fresh fruit, yogurt, granola, bagels, and various breakfast pastries. Simple beverages such as tea, coffee, juice, and water are all available with as many refills as you want.
The Complete Venetian Continental Breakfast Menu
Here is everything you'll find when visiting the Prestige Club Lounge at breakfast time:
Fresh Pastries
Bread
Bagels
Yogurt Parfaits (including granola and fruit)
Selected Yogurt flavors
Fresh Fruit
Cereal
Eggs (Hard-boiled)
Jam
Peanut butter
Oatmeal
Cream Cheese
Beverages include:
Coffee
Milk
Tea
and assorted fruit juices
Reviews from former guests of The Venetian praise the overall quality and remark that the selection of food is impressive for a continental breakfast spread.
The Venetian continental breakfast is great for light fare; however, if you need a more substantial breakfast, you may need to supplement it with something else.
Don't expect to find bacon, scrambled eggs, sausage, etc. If you're looking for a more hardy breakfast you'll need to head to a full breakfast restaurant within the resort.
Also see: 9 Spots To Grab a Cheap Breakfast on the Vegas Strip
What Time Is the Venetian Resort's Continental Breakfast Available?
The Venetian Resort's continental breakfast is available for both early risers and late sleepers. Food is out and ready to eat at 7:00 AM in the morning and continues to be out until late in the morning (10 AM).
The busiest times for guests to visit the continental breakfast area tend to be after eight o'clock. While there is still plenty of food left as the hotel staff restocks the food throughout the morning, there may not be any available tables to sit at.
The best time to get food from the continental breakfast station is within the first hour of it being opening, between seven and eight o'clock in the morning. The pastries are guaranteed to be fresh and there is plenty of seating available since most guests in Vegas tend to sleep in.
Where Do I Go to Get My Free Continental Breakfast at the Venetian in Las Vegas?
The Venetian Resort's continental breakfast is served inside the Prestige Club Lounge located on the 36th floor of The Venetian tower. There are several small tables and chairs set up with a great view of the Las Vegas Strip.
You can enjoy a simple breakfast and take in a pleasant view of the city and the rest of the sights the Venetian has to offer.
If you are having a hard time locating the continental breakfast in the Venetian Resort, go to the concierge desk or ask a passing hotel staff member. They will be able to direct you to where you need to go or provide you with a map of the resort's layout.
RELATED: 19 Best Restaurants in Venetian Palazzo (Casual to Fine Dining)
Free Continental Breakfast Venetian Las Vegas –

Conclusion
One of the options for staying as a guest in The Venetian Resort in Las Vegas is to upgrade your stay to the Prestige level which among other perks offers a free continental breakfast every morning.
They offer a wide variety of simple breakfast foods such as bagels, yogurt, pastries, and fresh fruit as well as plenty of coffee, juice, and tea.
The free Venetian breakfast typically starts around 7 AM in the morning and goes on until 10 AM. It is located in the Prestige Club Lounge located on the 36th floor which affords you a wonderful view of Las Vegas Boulevard and the Strip.