How To Check-In & Out At The Venetian Las Vegas (Explained)
(This article may contain affiliate links. If you click through and make a purchase, we will receive a small commission at no additional cost to you. )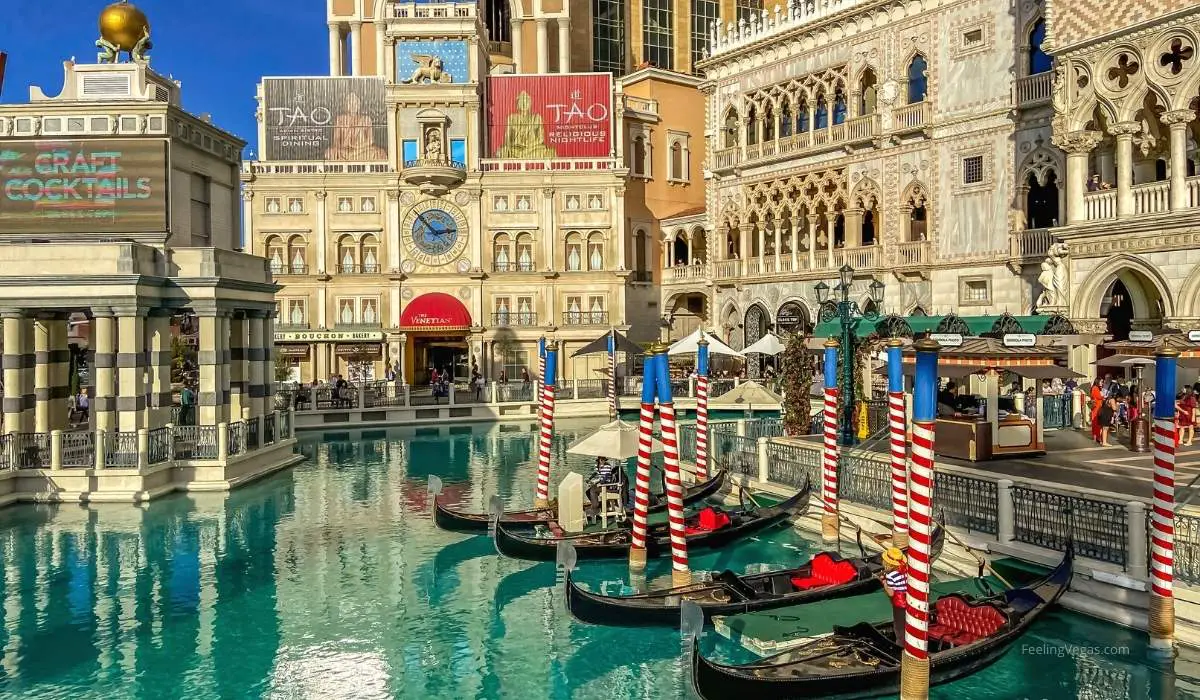 If you are heading for a getaway at The Venetian Resort in Las Vegas, you might want to know a bit about the check-in process in advance. This will help you get to your room and get settled quickly so you can start enjoying your Vegas vacation.
To check in at The Venetian Resort, you will need to bring some form of ID and your booking credit card to the front desk. For the best experience, arrive at The Venetian Resort at around 3 p.m. and speak to a team member who will assist you with the check-in process.
Although you may know the basics of checking in at The Venetian Resort, there are a lot of different considerations and situations you may want to know about before you first arrive. Let's look into the check-in process in detail and what you need to consider.
Compare and save! Check current room rates at The Venetian (TripAdvisor)
How to Check In at The Venetian Las Vegas? (In Detail)
The Venetian Resort in Las Vegas is one of the most prominent Forbes 4-star hotels in the world, offering luxurious experiences for all guests. Those who stay at The Venetian have access to the best entertainment, shopping experiences, and food, with more than 30 award-winning restaurants for you to try as well as an incredible spa.
The faster you can get through the check-in process at The Venetian, the sooner you can start enjoying everything this amazing resort casino has to offer.
The Venetian Pre Check-In Information
Each reservation request is subject to a limit of one suite, with each suite able to accommodate at most four guests. Booking 21 or more suites will require you to call Group Sales. To be able to register a suite, you will need to be at least 21 years old or older.
Once you've arrived, you can head to the front desk of The Venetian by going to the main lobby. It is right next to The Venetian casino and is visible once you've gone through the main entrance. If in doubt, ask a member of staff where to find the front desk.
You can check in from 3 p.m. in the afternoon, so make sure that you do not arrive too early. When you want to leave the hotel, you can check out at 11 a.m. However, it is possible to request an early check in. You will need to call the hotel operator to ask for this option. Bear in mind that you may incur additional fees.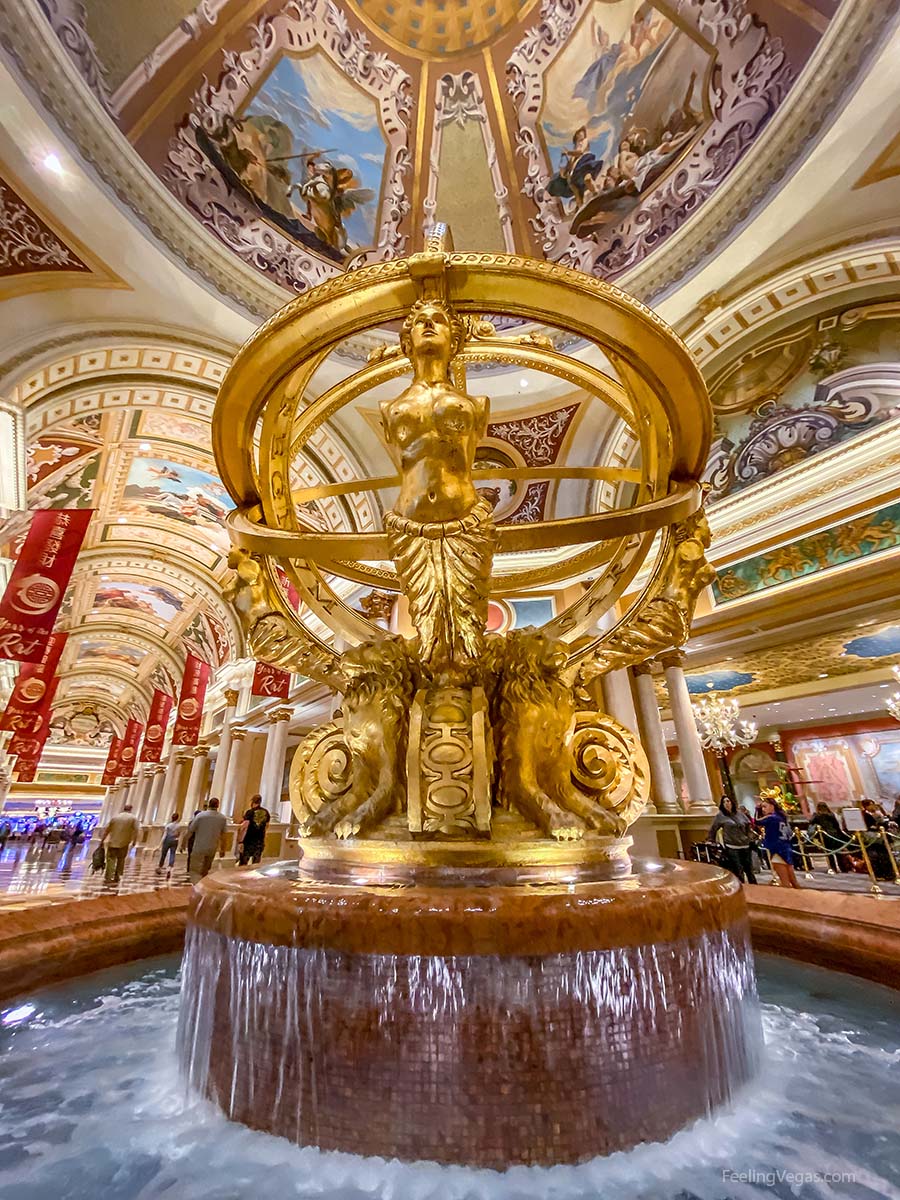 Check-In Essentials at The Venetian
After arriving at The Venetian and finding the front desk, you will need to provide valid photo identification to check in to your suite. A regular driver's license or passport will suffice to verify your identity. Other accepted forms of identification would be a valid military ID or any picture ID you receive from the government.
When you check in, you will also need the credit card you used to make the booking in the first place. Should you not have the card, The Venetian will refund the original booking card, and you will need to provide another form of payment. Credit card options include MasterCard, Visa, and American Express.
Virtual Check-in at The Venetian
If you do not want to go through the process of checking in to your suite in person, it is possible for you to check-in using your mobile device. You can check in online up to one day in advance. After your suite is ready for you to occupy, The Venetian will send a confirmation email (or text) to the phone number or email you chose to register.
Once you receive confirmation, you can pick up the key to your suite by heading to the front desk and then to the Guest Assistance line. If you use a digital key, you will receive instructions on how to use your key after checking in.
Using a Debit or Credit Card at The Venetian To Check-In
All guests are welcome to use any type of card when making a reservation or paying at the front desk if they forget the credit card they used for booking.
For instance, you can check into The Venetian with a debit card. However, be aware that using a debit card (as opposed to a credit card) means that you will be charged all expenses in advance, and the funds will be instantly deducted from your bank account.
If there is a refund to be given (i.e., your room deposit), you will be given a refund after checking out. Note: Refunds on a debit card can take up to 20 business days.
For guests who use a credit card, the payment process places a hold on the line of credit. After you settle all charges at checkout, it releases the rest of the hold. For credit card users, this may take up to 7 days, depending on the bank or the country that issued your card.
ALSO SEE: Can You Pay Cash for a Hotel Room in Las Vegas? (Explained)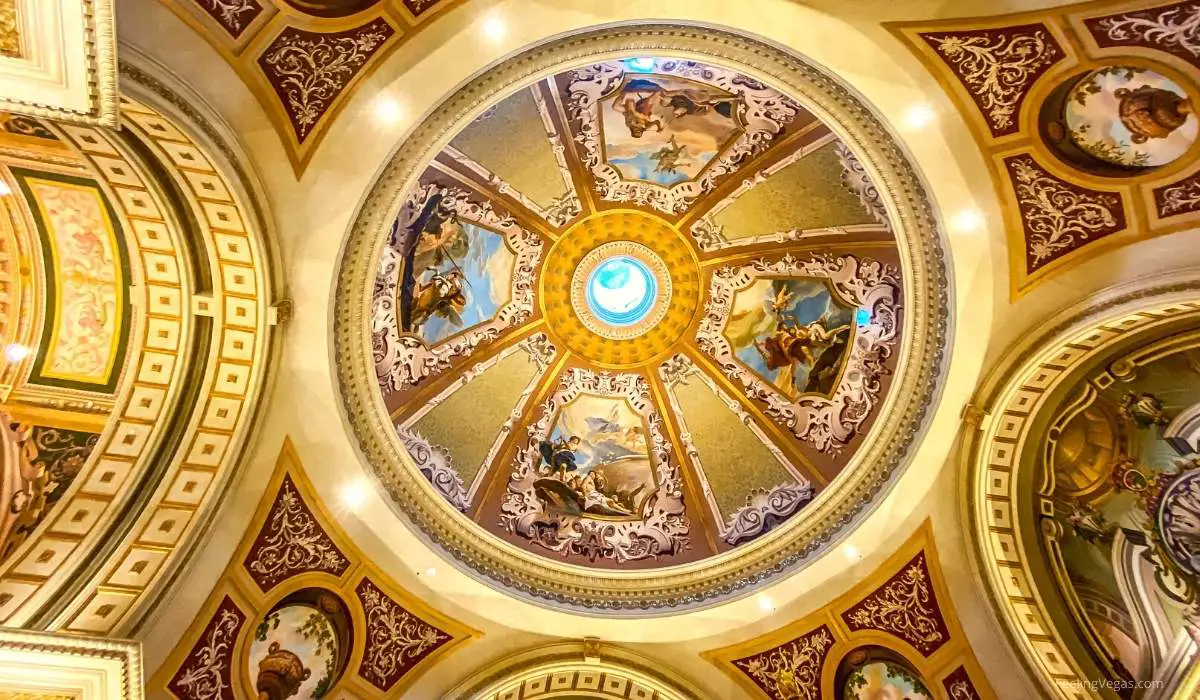 What Time is Check-In and Check-Out at The Venetian?
Check-in time at The Venetian begins at 3 PM. While this may seem late, it gives the staff at The Venetian plenty of time to clean and prepare your room. If you arrive prior to check-in time, you can inquire at the front desk about holding your luggage while you enjoy the resort's facilities.
Check-out time at The Venetian is by 11 AM. This means that by 11 AM at the latest, you will need to up and out of your room with all of your possessions.
Can You Check In Early at The Venetian?
You can request early check-in at The Venetian. Whether or not you can secure an early check-in time will depend on availability at The Venetian. For instance, requesting an early check-in on a random Tuesday will be more likely to be available than requesting an early check-in during a holiday or weekend.
Be aware that having an early check-in may require an additional fee.
Can You Get a Late Check Out at The Venetian (What Time?)
You can request a late check-out at The Venetian. Although late check-out requests (inquire at the front desk or call 877-883-6423) are generally accommodated, they are never guaranteed and may incur an additional fee. If your request for a late check-out is approved, you will have until 1 PM before you'll need to leave your room.
Find the best deals on rooms at The Venetian and save big with TripAdvisor!
Conclusion
Checking in at The Venetian Resort is not a complex or lengthy process, and if you have any problems at all during the check-in or check-out process, you can simply ask a team member for help. Make sure you have all of the documentation you need, and most of all, enjoy your stay with The Venetian Resort.