Can You Check In Early at the MGM Grand? (Explained)
(This article may contain affiliate links. If you click through and make a purchase, we will receive a small commission at no additional cost to you. )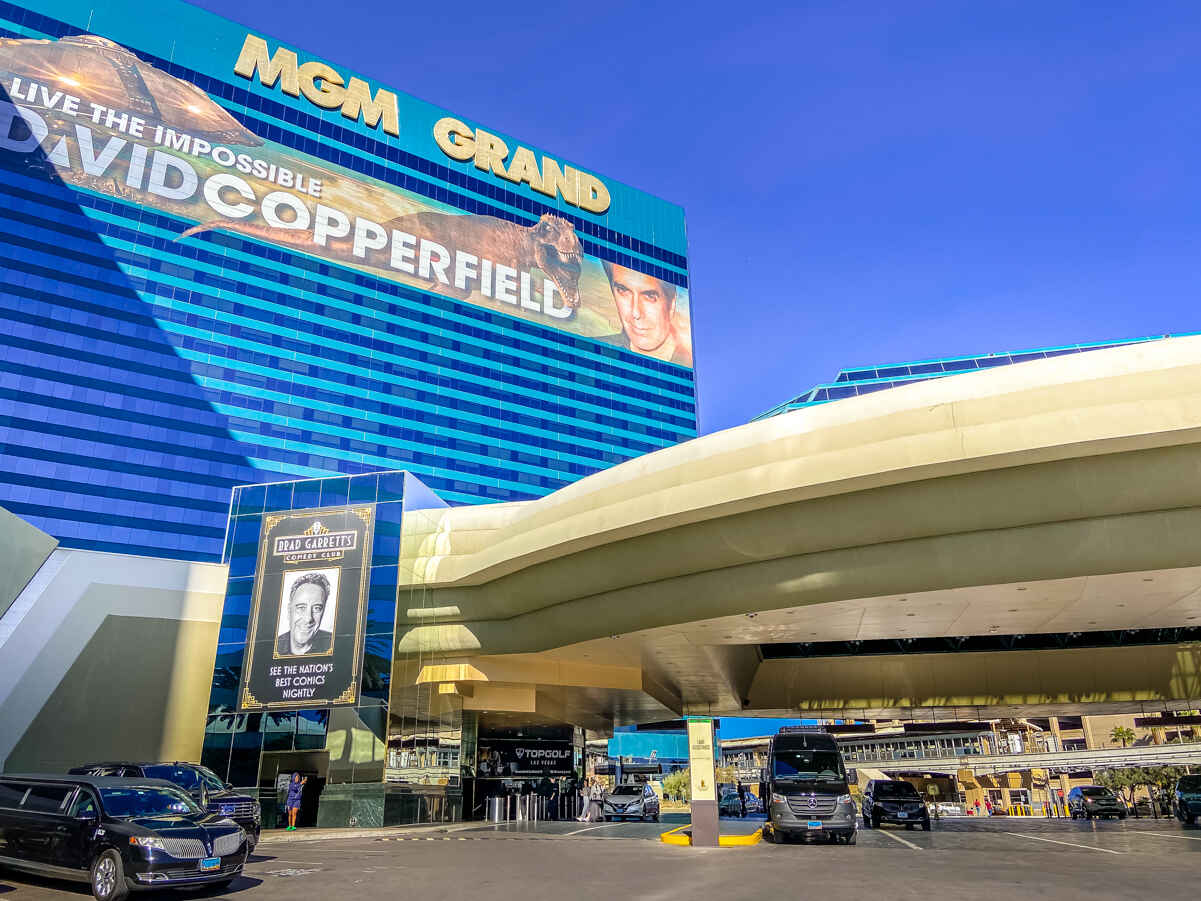 The MGM Grand is one of the most well-known hotels on the Strip. With its luxurious accommodations and world-class facilities, it's no wonder that so many visitors flock to this hotel every year. If you're staying at the MGM Grand, you might wonder if you can check in early to make the most of your stay.  
You can check in early at the MGM Grand if your room is available and has been cleaned. Standard check-in time at the MGM Grand is 3 PM. However, the hotel suggests booking your room for the previous night if you wish to check in before 3 PM, as this will guarantee your room is available early. 
This article will explore MGM Grand's check-in policies and how to request early check-in. I'll also include a few activities you can do if your early check-in request is denied. Keep reading to learn more.
Compare and save! Check current MGM Grand room rates at TripAdvisor.
Does the MGM Grand Allow Early Check-Ins?
It's common for people to arrive early in Las Vegas before their room is ready. Flights can arrive early in the morning, or people simply want an early start on their vacation. Therefore, the MGM Grand allows early check-in requests. Since it's one of the largest hotels in Las Vegas, the MGM Grand wants to accommodate as many guests as possible. 
However, if the hotel's occupancy rates are high due to being in the peak season or if there are any special events, the hotel might not grant you early check-in. 
Nevertheless, you can participate in many exciting activities throughout Las Vegas and explore the city to make the most of your time before checking in. 
What's the Standard Check-In Time at MGM Grand?
MGM Grand's standard check-in time is 3 PM, but you can arrive earlier or request an early check-in to get your room assignment. 
The standard check-in time at the MGM Grand allows the hotel staff time to prepare your room. Before you check in, the staff will clean the room and guarantee that any items you may need have been made available. This ensures that all guests have an equal opportunity to enjoy everything a luxury hotel like the MGM Grand offers. 
Is Early Check-in Room Availability Guaranteed at MGM Grand?
You can request an early check-in time at MGM Grand, but the availability of your room isn't guaranteed.
If there is high demand for rooms at the resort hotel, they may be unable to accommodate early check-ins.
If you're hoping to get into your room as soon as possible after arrival, call the hotel in advance and see what they can arrange for you.
To ensure the early availability of your room, the MGM Grand recommends booking your room for the night before if you wish to have your room ready before 3 PM. This is the only way to guarantee that your room will be ready and available no matter how early you want to check in the next morning.
Is There an Additional Charge for Early Check-In?
The MGM Grand charges an early check-in fee based on specific room types. This fee generally ranges between $30 to $70. Hotels often charge these fees to compensate for the extra unscheduled time that housekeeping needs to prepare a room earlier. The charge is per room, not per person. 
Again, this fee depends on the availability of rooms in the hotel and the type of room you booked. Some guests have checked in early without paying a fee.
Tip: Being relaxed and friendly with the host at the front desk can go a long way to getting your early check-in request accommodated and may even help eliminate the fee.
How To Request Early Check-In at the MGM Grand
To request an early check-in, call the MGM Grand concierge desk ((877) 880-0880) and let them know when you will arrive. They will advise if there's a room available for you to check into or if you'll need to wait until the regular check-in time. 
You may also reach the hotel through email or via their website. However, this might take a while to get a response. Therefore, I'd recommend phoning the concierge. 
Additionally, if you are an MGM Rewards Loyalty Program member, mention this when speaking to the concierge. You are more likely to be granted your request to check in early. 
What To Do if Your Early Check-In Request Is Denied
If you arrive at the MGM Grand and are told you can't check in early, don't despair. There are plenty of things to do in your free time before check-in. 
Here are several ways to pass the time: 
Leave your luggage at the bell desk. If you arrive before standard check-in time, there's no need to lug your bags around wherever you go. You can leave it at the bell desk and request to start taking advantage of the hotel's amenities. This way, you can explore the resort or the Strip without worrying about your belongings.
Spend time at the guest lounge. Spending time in the MGM Grand guest lounge is a great way to kill time before check-in. The lounge is a great place to relax, meet other guests, and get some work done. You can also take advantage of the amenities the guest lounge offers, such as the TV, coffee machine, and complimentary snacks.
Take a dip in the pool. If you have too much energy and excitement to spend lounging in the lobby, you can head to the pool instead! Spending time at the MGM Grand pool complex is an excellent way to relax after a long journey. Swimming will also help wake you up if you're feeling jet-lagged.
Relax at the spa. Another option is to relax and rejuvenate at the hotel spa. The MGM Grand offers a variety of spa treatments and services, from massages to facials. The spa will help you feel refreshed and relaxed right at the beginning of your vacation.
Eat at one of the restaurants. Make the most of your time by eating at one of the restaurants in the MGM Grand. You'll get to try some international cuisine and explore the menu. These restaurants can be a bit pricey, but they're definitely worth it.
Explore the outdoors. There's plenty to do outdoors in Las Vegas, from walking the Strip to biking to riding the High Roller. These activities allow you to see a different side of Las Vegas that you wouldn't see from inside a casino or hotel. 
What about a late checkout at the MGM Grand? When is the standard checkout time, and how much are the late checkout fees? Read my guide to learn more about the factors that affect late checkout fees: How Much Is Late Checkout at the MGM Grand? (Las Vegas)
Conclusion
The MGM Grand offers early check-in to those who want a head start on their Las Vegas experience. However, early check-in is not guaranteed, especially if guests are still staying in your assigned room. 
If your early check-in request at the MGM Grand isn't granted, you can stash your luggage and request to enjoy the hotel's amenities or explore the city.
RELATED: MGM Grand Security Deposit Refund (What You Need to Know)