Las Vegas Shows Now Offer Monthly Payment Options
(This article may contain affiliate links. If you click through and make a purchase, we will receive a small commission at no additional cost to you. )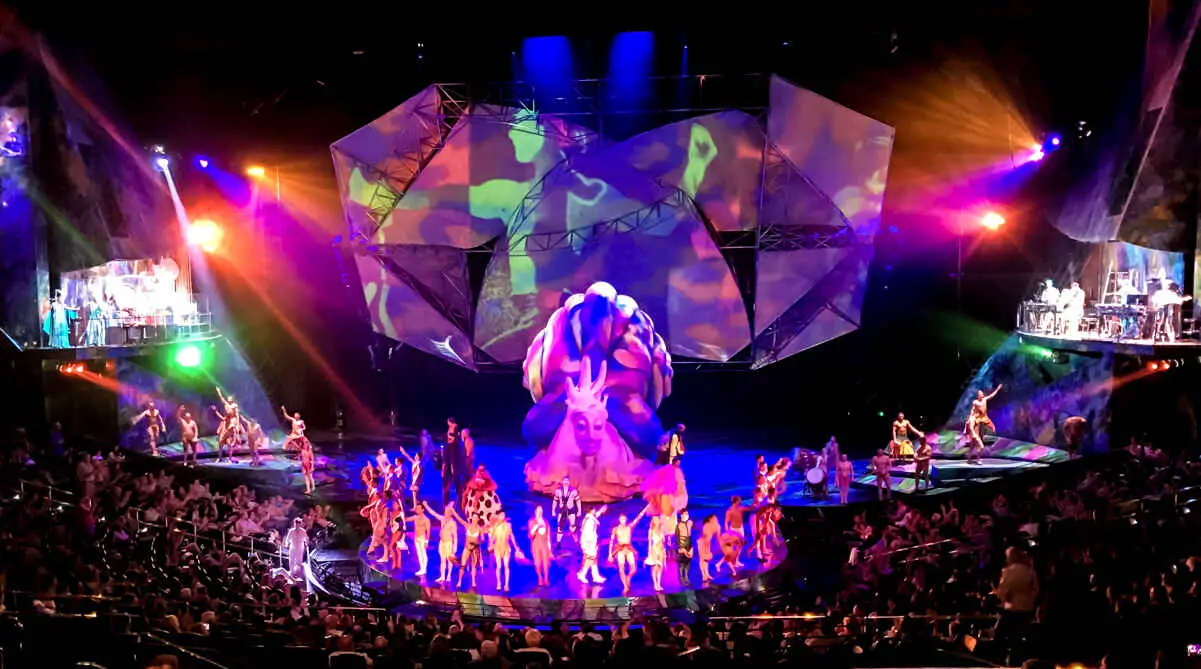 March 4, 2023 – How people pay for their Las Vegas shows may be changing. Ticketmaster and Vegas.com have recently begun to offer monthly payment options for some of the biggest shows on the Strip. This may make a premier Las Vegas show more accessible for some tourists. 
Awakening, showing at the Wynn Las Vegas, was the first show to offer the new ticket pricing structure. Monthly payment plans start at just $14 per month at Vegas(.com), with Ticketmaster allowing people to pay for their tickets in 4, 6, and 12-month installments.
It is likely that monthly payment plans will soon be available for many other Las Vegas shows, with Cirque du Soleil shows also offering monthly payment options.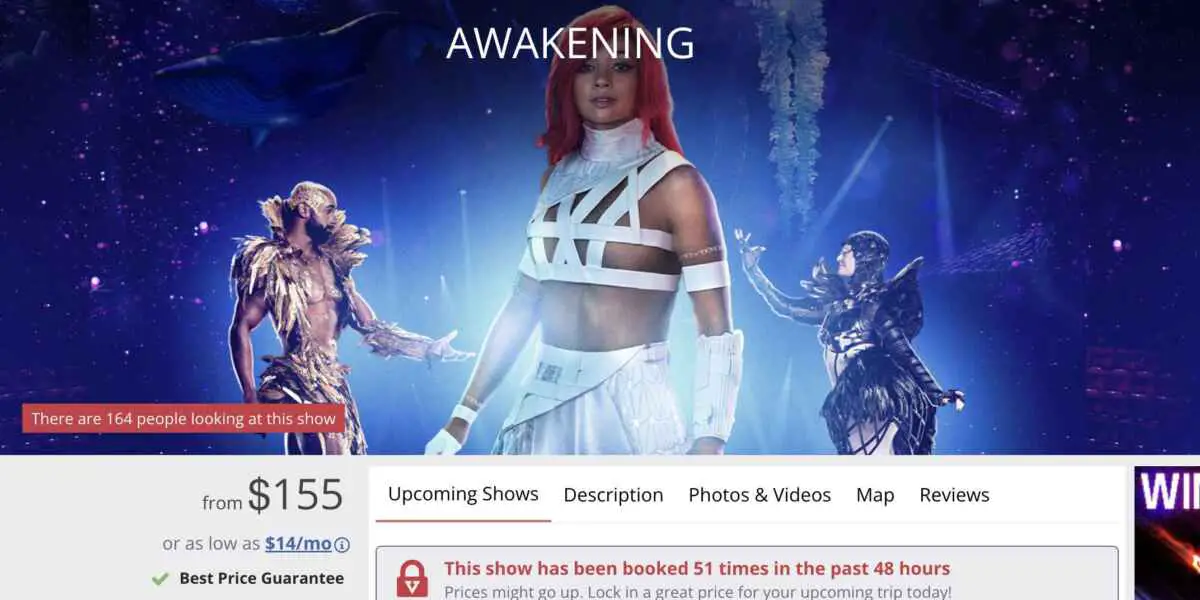 Awakening is one of the biggest shows to open on The Strip in a while. However, an increasingly tough economy has made it difficult for Wynn Las Vegas to fill the theater, with many preview shows playing to half-capacity audiences.
It is hoped that monthly payment plans will make the cost of attending shows on the Las Vegas Strip much more manageable. This is a strategy that seems to be aimed at tourists in the planning stages of a trip. Many people who head to Las Vegas plan their trips months, sometimes years, in advance.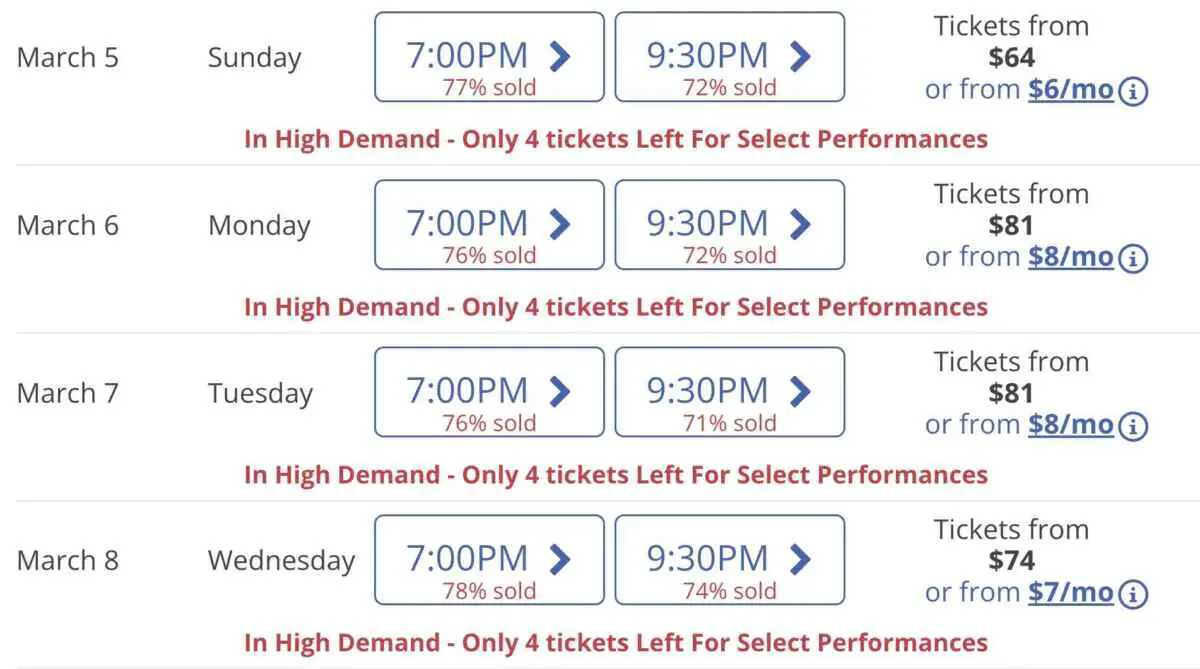 With payment plans available, people may be encouraged to attend shows they may not have considered otherwise. It also makes the more expensive shows they are considering seem much more affordable, which is important since Las Vegas show costs are rising at an astonishingly fast rate, with the average major Las Vegas production at nearly $100 per ticket, including fees.
There has been no official statement from either Vegas(.com) or Ticketmaster on the new payment plans. This means it is unknown exactly which shows the new system will eventually roll out to. Still, it appears that payment plans are available for many of the shows at Vegas.com, including some of the more inexpensive performances.
If you are looking to purchase a ticket through either ticket outlet, then you will be informed prior to checkout whether pay monthly options are available.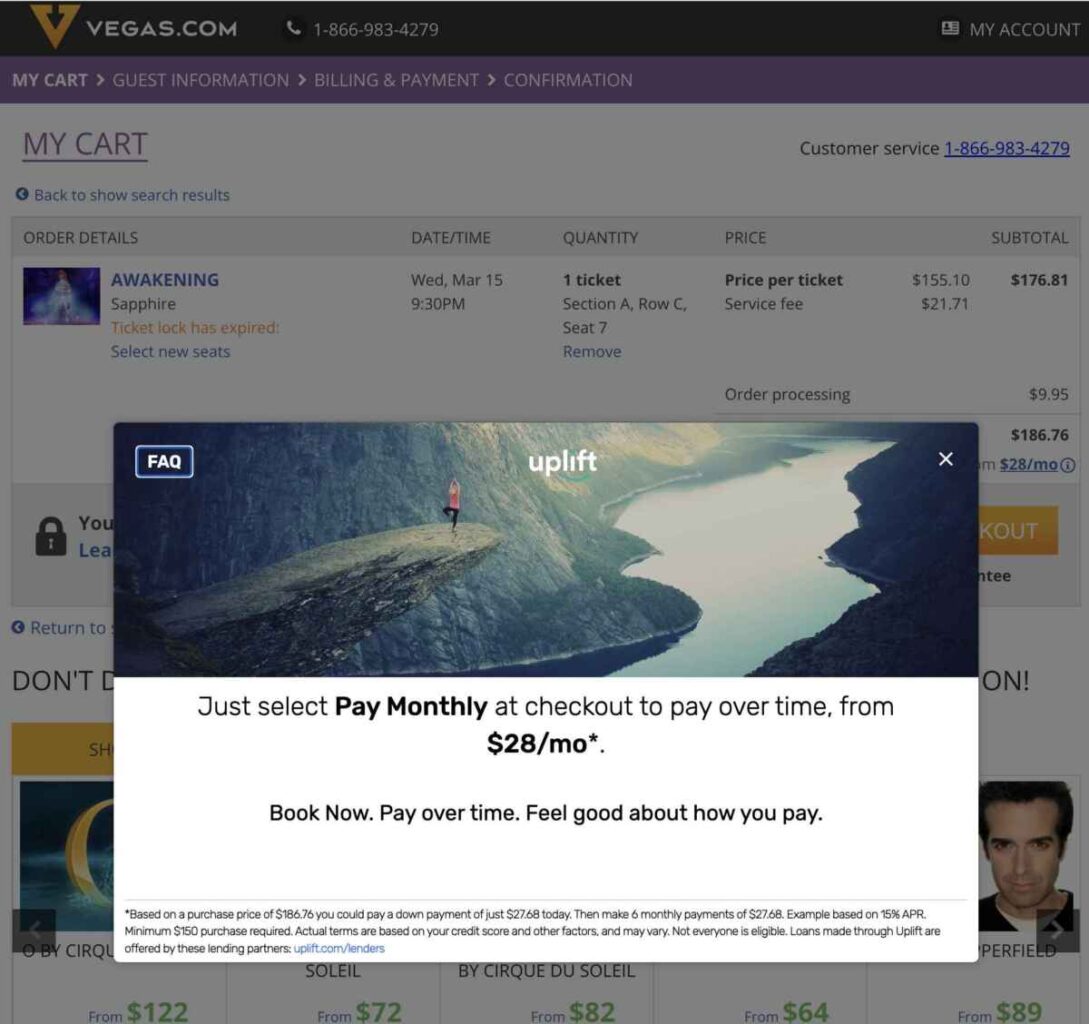 If this new system is a success, then we can expect more Vegas shows to be made available for payments in the near future.
RECOMMENDED: Upcoming Las Vegas Concerts & Festival Dates
Source: