Close Encounters of the Las Vegas Kind: Aliens Spotted in Backyard
(This article may contain affiliate links. If you click through and make a purchase, we will receive a small commission at no additional cost to you. )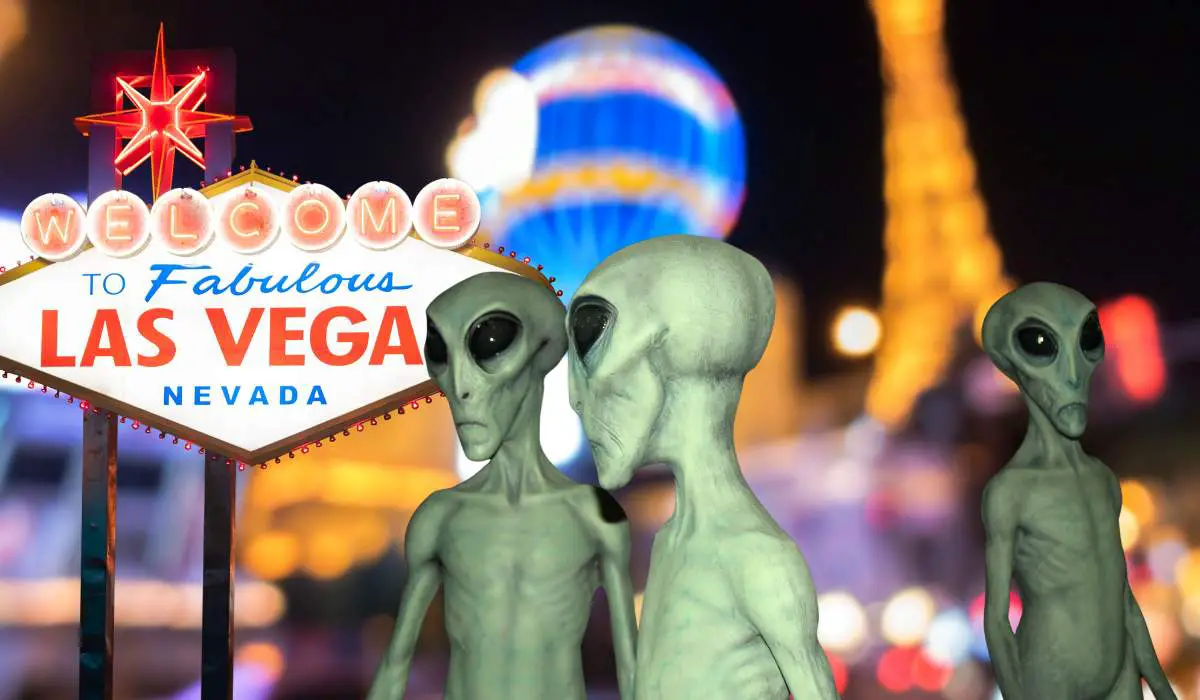 Hold onto your hats, folks, because I've got a wild story for you! It all started a few nights ago in Las Vegas, when a family reported seeing not one, but two massive aliens lurking in their backyard.
That's right, you heard me correctly: aliens! And we're not talking about little green men here. These bad boys were over 10 feet tall and had long, spindly arms and legs. Yikes!
But that's not all. The family also reported hearing some seriously strange noises and bright lights in the sky before the aliens showed up.
And if that wasn't enough to make your hair stand on end, the police officers who arrived on the scene actually captured footage of a glowing green light that appeared to crash in the backyard.
Can you say "X-Files"?
Of course, not everyone is convinced that the aliens were real. Some skeptics have suggested that the whole thing was a hoax or a misunderstanding.
Video: Local police have set up cameras at this family's house, hoping to capture video footage of the aliens. While nothing conclusive has been found, the report was deemed not to be a hoax.
But come on, where's your sense of adventure? We're talking about the possibility of extraterrestrial life here! And who knows, maybe these aliens were just passing through on their way to a cosmic coffee shop or something.
But before we get too carried away with our imaginations, it's important to remember that there could be a more down-to-earth explanation for the sighting.
Maybe it was just a weather balloon or a drone or something. But hey, even if it turns out to be a false alarm, we can still dream, can't we?
After all, the universe is a big, mysterious place, and who knows what other wonders are out there waiting to be discovered.
So keep your eyes on the skies, next time you're in Vegas, and don't be afraid to let your imagination run wild.
RECOMMENDED: Area 51 From Las Vegas: Best Ways to Get There