Mirage Volcano May Never Erupt Again: Closed For F1 Grand Prix, Rumors Swirl That It Won't Be Reopened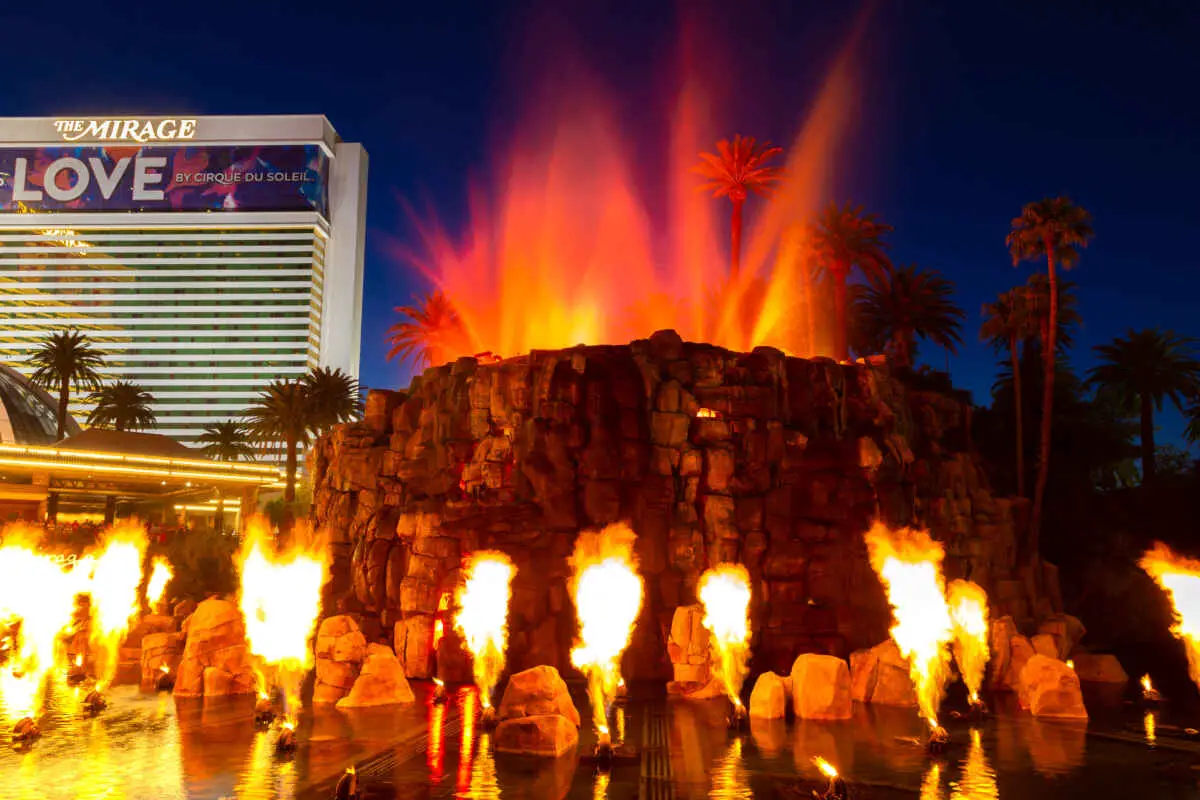 (This article may contain affiliate links, which means we might earn a small commission if you click and make a purchase. Thank you!)
Las Vegas, Nevada – The iconic Mirage Volcano, a beloved attraction on the Las Vegas Strip, has been temporarily closed since September 13, 2023, due to preparations for the F1 Grand Prix race. However, according to sources, it may never reopen.
The Mirage Volcano has been a staple of the Las Vegas Strip since it first erupted in 1989. The attraction, which features a 54-foot-tall volcano that erupts with fire and smoke, draws crowds of tourists every night.
However, the F1 Grand Prix race, set to take place in Las Vegas from November 16th to the 18th, has caused Hard Rock International (the current owners of the Mirage) to shut down the attraction.
The Mirage has confirmed that the volcano will remain closed until December 8, 2023, due to F1 race. However, rumors are circulating that the Mirage may never reopen the attraction.
Another big event coming to Las Vegas on the heels of Formula 1 may prevent the volcano from erupting again. Paramount Global plans to build a block-long "mountain" on top of the Mirage Volcano for a four-day fan activation during Super Bowl weekend in early February 2024.
The mountain, called "Paramount Mountain," will showcase 10 of the company's brands and serve as a display for TV series and films. Fan experiences will also be available on the Strip during the event.
The Mirage has not yet commented on the rumors, but fans of the attraction are already mourning its potential loss. The Mirage Volcano has been a fixture of the Las Vegas Strip for over 30 years, and its closure marks the end of an era.
The F1 race is expected to bring millions of dollars in revenue to Las Vegas. Still, many locals are concerned about its impact on the city's infrastructure and environment.
As of now, it remains unclear whether the Mirage Volcano will ever reopen. Fans of the attraction will have to wait and see what the Mirage has in store for the future.