Tao Nightclub Dress Code (What to Wear at Tao Las Vegas)
(This article may contain affiliate links. If you click through and make a purchase, we will receive a small commission at no additional cost to you. )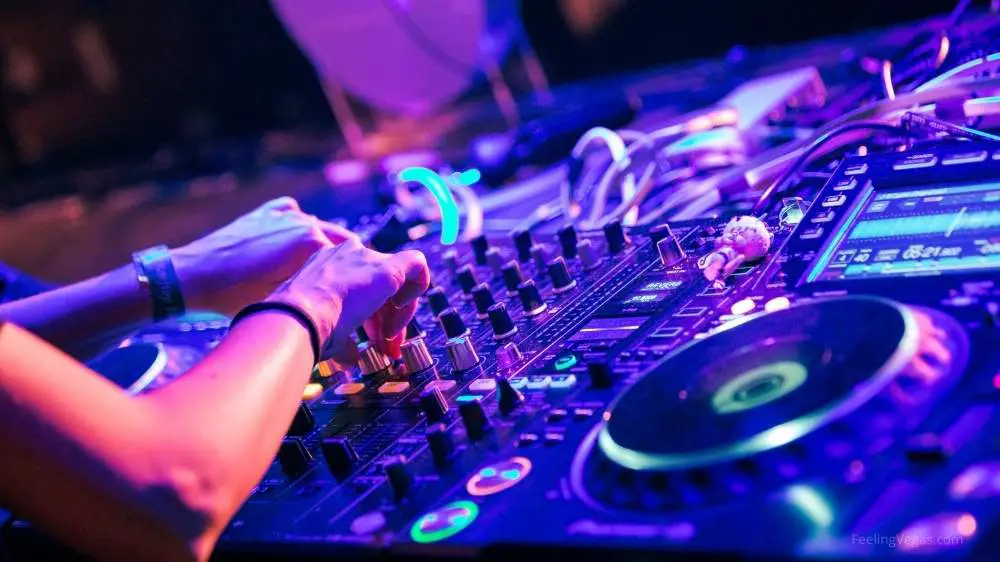 Tao Nightclub has been a Las Vegas nightlife staple since its opening in 2005. Planning a night out at the famous ultra lounge can be intimidating, as there is a pretty strict dress code you must follow, or you may not be allowed in.   
Before planning a trip to Tao Nightclub in Las Vegas, ensure you are informed of the dress code. The majority of Tao dress code rules apply more to men than women and have more to do with what not to wear than what you should wear.
If you show up to Tao wearing any of the following you won't be let in.
Sandals
Shorts
Sports clothing (jerseys, t-shirts, etc…)
Workout clothing and shoes
Hats
Loose-fitting or torn clothing
Tank tops or cutoffs (shirts or pants)
Christian Audigier or Ed Hardy designed shirts
Keep reading for more information about the Tao Nightclub dress code. 
Compare and save! Check current room rates at The Venetian (TripAdvisor)
General Dress Code For Tao Nightclub
Packing the right clothes can make or break your vacation, especially in Las Vegas. Tao Nightclub, located in the luxurious Venetian Hotel on the Las Vegas Strip, hosts world-class DJs and celebrities on any given night.
Guests can party the night away like a rockstar at this award-winning Las Vegas nightclub. But what does all of this mean for what you should wear?
The Dress Code At Tao Las Vegas Is Upscale-Casual
Upscale-casual dress is a semi-formal outfit that combines high-end pieces with more comfortable, informal components. These outfits could include a blazer with a v-neck shirt and nice jeans for men, or a stylish blouse with skinny-leg pants and heels for women.
Essentially, you want to take it a step further from jeans and a t-shirt.
To adhere to an upscale-casual style of clothing there are more rules for what you should not wear than what you should.  
What To Wear At Tao Nightclub Las Vegas For Men
The standards for Las Vegas club clothing are substantially stricter for men than they are for women. Every club in Vegas, Tao included, has a rigorous dress code that prohibits guys from wearing certain types of clothing. 
For Tao Nightclub, men should ideally wear a collared shirt, nice-fitting slacks or khakis, and dress shoes, to play it safe. You can also wear a sport coat if you choose to help dress things up.
Avoid loose-fitting, baggy, or torn jeans as well as graphic tees, gold chains, athletic shoes, and all hats. 
Just keep in mind that you'll want to obey the rules and arrive dressed to impress because Tao turns away a lot of guys every night for not meeting the club's dress code.
Nothing is more frustrating than arriving at a club, standing in line, and then being denied entry with the rest of your group because you are dressed inappropriately.
Related: Las Vegas Club Dress Code For Guys (If You Want To Get In)
What To Wear At Tao Nightclub Las Vegas For Women
As previously mentioned, Tao Nightclub, like all nightclubs in Sin City, enforces a fairly strict dress code at the door. However, women typically have it much easier than men when being allowed entrance into Tao.
Women can pretty much wear anything except flip-flop sandals, shorts, or athletic wear.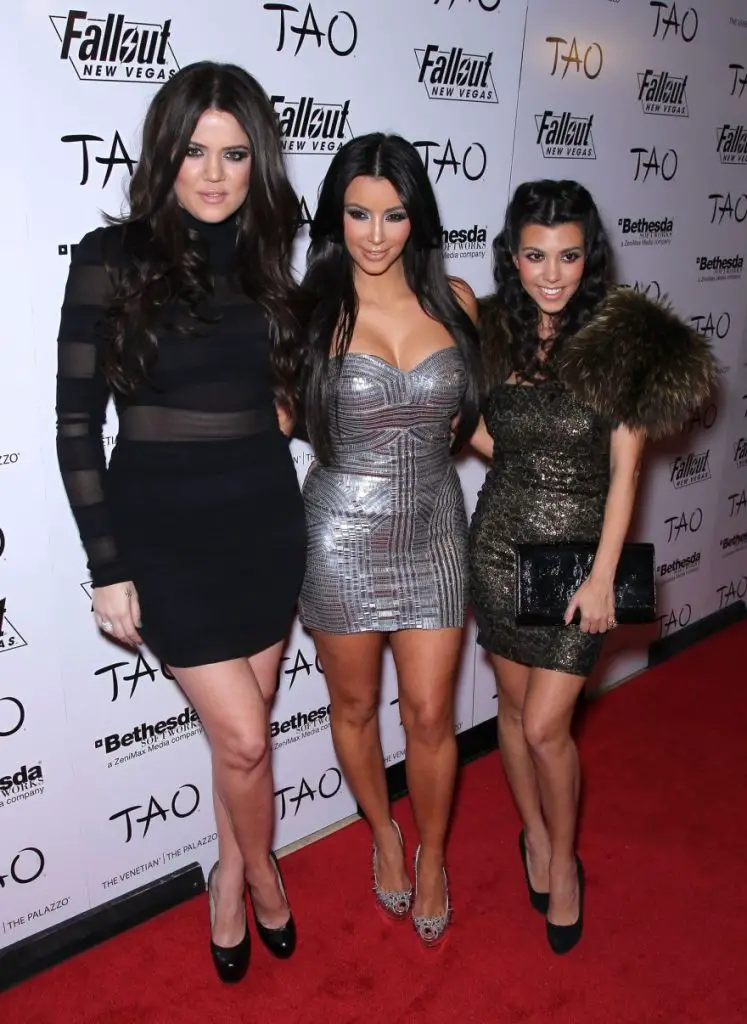 Women should plan to wear a form-fitting top with skinny jeans, or a short cocktail dress (Amazon) and heels. Keep your outfit choices sexy, but classy. You want to draw attention to yourself, but not for the wrong reasons.
Accessorizing your outfit with jewelry and a clutch is also a great idea. 
While there aren't many outfit options off-limits to women, you should still dress to impress. Consider an outfit you would wear to an upscale restaurant or to a cocktail party.
You want to catch the eye of the promoters and door hosts, as they will decide how quickly you get in the door. 
Related: What to Wear in Las Vegas Clubs: The Ultimate Guide
Find the best deals on rooms at The Venetian and save big with TripAdvisor!
Conclusion
When planning to spend your night out at Tao Las Vegas, make sure you avoid all prohibited attire, like sandals, hats, and baggy clothing. While there are different standards for men and women when gaining entrance to the nightclub, both should dress in an upscale-casual manner.
After all, you'll want to look your best if you happen to bump into an A-list celebrity!
More From FeelingVegas
Sources: