Does the MGM Grand Have Robes for Guests? (Revealed)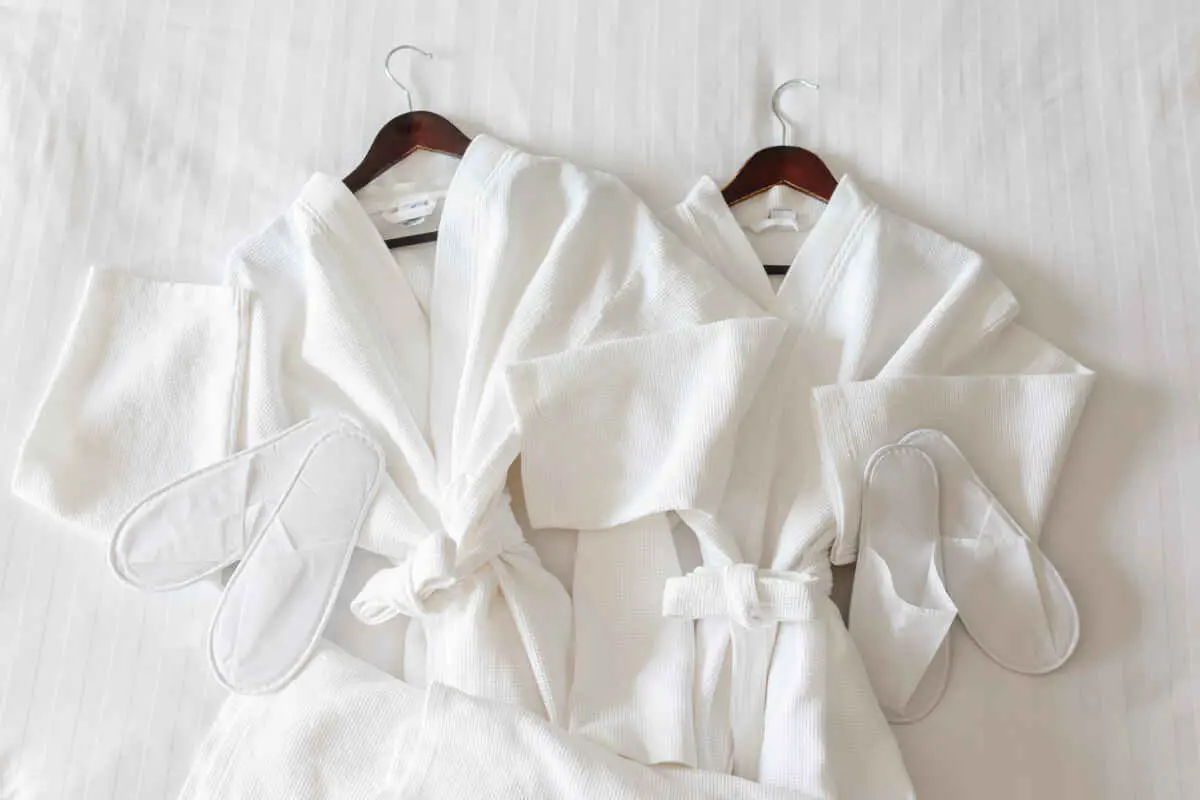 (This article may contain affiliate links, which means we might earn a small commission if you click and make a purchase. Thank you!)
You might have encountered an innovative tactic that Las Vegas hotels use to attract comfort-minded guests: customized bathrobes. By offering plush, comfortable robes, hotels show that they care about their guests and wish to stand out from the crowd of bland, standard robes. If you're planning a stay at the MGM Grand, you may wonder if your room will have a robe.
The MGM Grand only provides robes and slippers to guests in the prime suites. Still, guests in deluxe rooms and mini-suites can get robes and slippers brought to their rooms upon request. Don't be tempted to take them home with you after your stay, or you will be charged. 
In this article, I will take you through the various in-room and property amenities the MGM Grand offers, including more info about MGM robes. The luxurious, four-star hotel has carefully selected these services to augment your stay with them. 
Compare and save! Check current MGM Grand room rates at TripAdvisor.
A List of the MGM Grand Las Vegas Hotel Amenities
Hospitality experts and laypeople have long praised the MGM Grand in Las Vegas for its dedication to making its guests feel like royalty, regardless of the tier they can afford. This endeavor starts with attending to simple details that play an essential role in guests' experience.
In-Room Amenities
Below is all you need to know about the amenities available to you as a guest at the MGM Grand. I'll also mention those not provided upfront but are available if you ask.
Bathrobes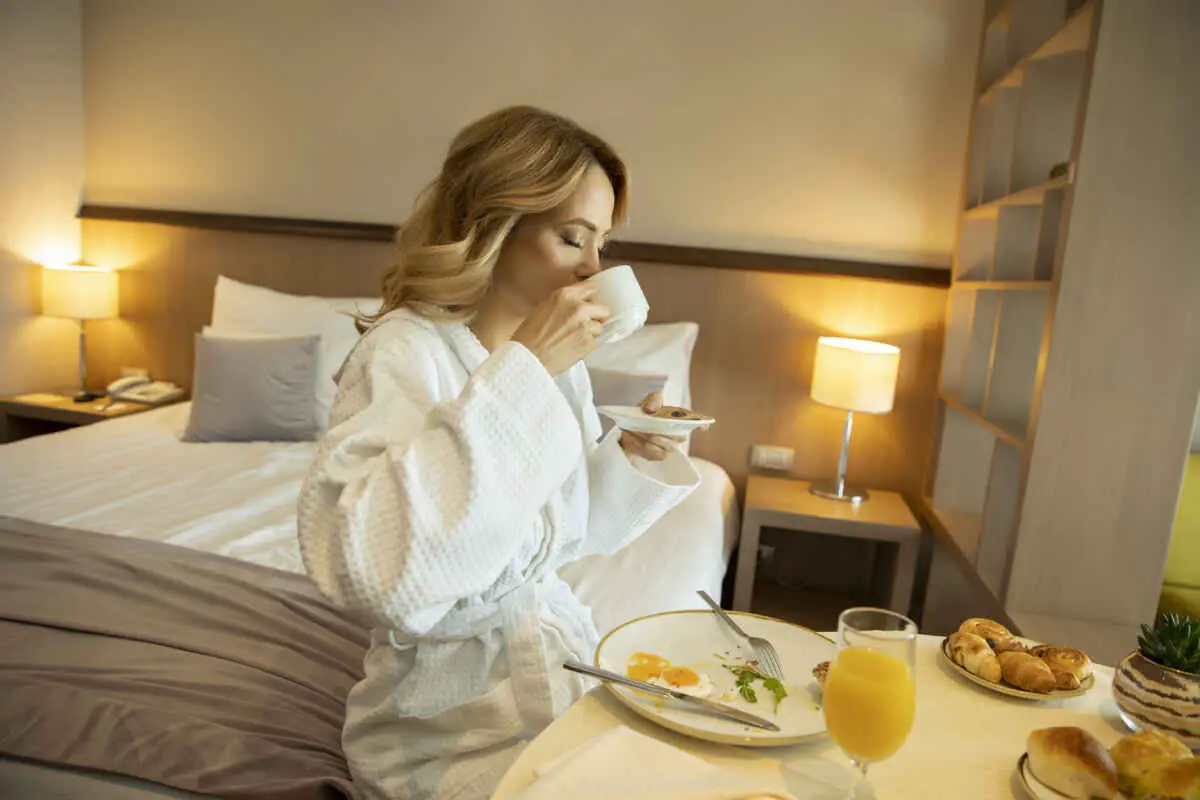 Regarding robes and slippers, the MGM Grand reserves their top comfort amenities for guests staying in their prime suites. If you're staying in a deluxe room or mini-suite and would like robes and slippers, feel free to ask Room Service to bring them to your room.
Also, you won't have to wear the same robe and slippers for the duration of your stay. If you leave them out in your room, the cleaning staff will replace them when they freshen up your room. The toiletries are also replenished as needed.
The MGM Grand Spa, however, supplies spa robes and sandals to all guests who head over there for its relaxing treatments. 
Reliable, High-Speed Internet
MGM recently collaborated with Cisco Systems to equip its suite of hotels with fast, dependable internet access. The MGM Grand was one of the first MGM branches to get this connectivity upgrade.
If you need to get some work done while staying in the MGM Grand, you can conveniently do so from the comfort of your room. Once you connect a device to the network in one MGM hotel, you don't need to sign up again when you visit another one. 
Speaking of the different MGM hotels, I know how difficult it can be to choose among the numerous options. Luckily for anyone facing this dilemma, I compared the MGM Grand and the Park MGM in this article. I also offer some insights into picking between the MGM Grand and the MGM Signature.
10 Mbps is the maximum bandwidth you can expect to get on each of your devices. This should be more than enough for work, play, and everything in between.
Hair Dryers, Irons, and Ironing Boards
It's a real drag when hotel rooms don't have these basic yet vital quality-of-life facilities. Luckily, as a guest at the MGM Grand, you get essential grooming tools such as a hair dryer, iron, and ironing board that will go a long way toward making you look and feel your best.
For other related items like shavers, hair straighteners, and steamers, you'll need to bring your own. Fortunately, the bathrooms and living areas have plenty of wall outlets through which you can connect them. 
Adjoining Rooms
The MGM Grand suites and rooms take up to four guests 12 and older per unit. Each room or suite can have at most one guest under 12. $40 plus tax is charged for each additional guest after the first one.
Those staying at the MGM Grand as a large group of revelers, and those with kids younger than 12, would be best served by adjoining rooms. You'll need to request them as you book or check in, and is subject to their availability.
Coffee Makers
I have a mixed bag of news for coffee lovers: there are no coffee makers in the MGM rooms. 
Nonetheless, you have a couple of options to get your caffeine kick in the MGM Grand:
Request Room Service to deliver a freshly-brewed pot to your room
Have it dispensed to you at one of the numerous locations on the property where coffee is served
Refrigerators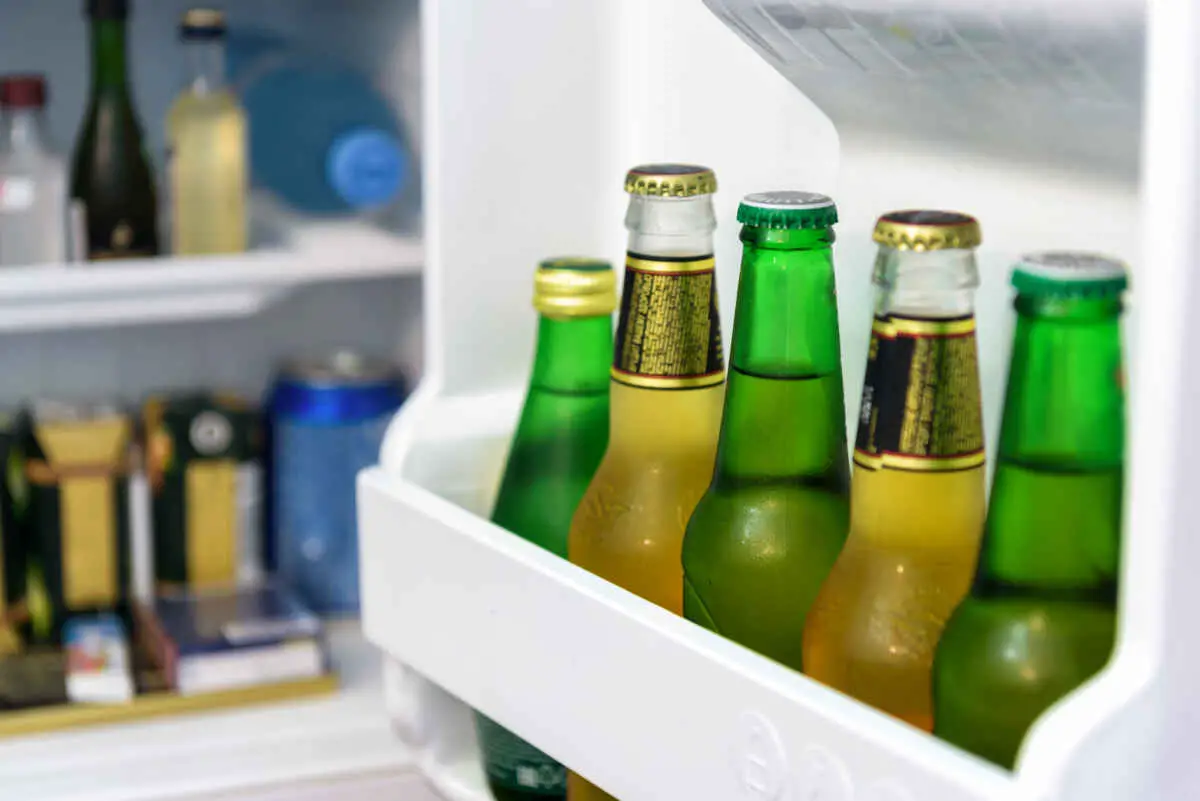 Every room comes equipped with a mini-bar, however, these refrigerators are packed to the gills with items to purchase.
If you'd like to keep a drink cool or preserve the leftovers of your in-room dinner, you can check with the Concierge, and they may be able to provide an additional fridge for you to store your own belongings that are required to be kept cold.
The ice box will cost you $35 a night, plus tax.
Rollaway Beds
These portable beds are perfect for that person who doesn't have somewhere to sleep in your current room's configuration.
They'll also be subject to the same nightly $40 additional guest fee I mentioned above.
Amenities for Special Occasions
It's always a party in Vegas, and your suite forms a perfect location for hosting unforgettable celebrations.
These in-room parties would be incomplete without some cake, champagne, and your choice of food. Once again, the MGM Grand is committed to ensuring you have the best time.
You can ask for these and more amenities for special occasions from the Concierge desk. Their number is 877-660-0660.
Property-Wide Amenities
For the daily $39-resort fee (plus relevant taxes), the MGM Grand avails the following services within the property:
Unlimited local and toll-free calls
Airline boarding pass printing
Entrance to the pool area
The resort fee also covers your entry into the spa and fitness center. 
Another important service the MGM Grand offers is parking for its guests. I reveal the parking fees at MGM Grand, along with a few parking tips and tricks.
If you're going to stay at the MGM Grand hotel, I recommend reading my guide, where I discuss additional details about the amenities you can find in the rooms. [Do MGM Grand Rooms Have…? (XX Things To Know)] Article coming soon!
Final Thoughts
Vegas is awash with must-see destinations, but the MGM Grand will make you wish you didn't have anywhere else to be. The splendid hotel offers a wide range of in-room and location-wide amenities and services that make it a cozy home away from home.