Top 11 Vegas Hotels for Celebrity Sightings (Revealed!)
(This article may contain affiliate links. If you click through and make a purchase, we will receive a small commission at no additional cost to you. )
Purely for bragging rights, nothing beats a close-up celebrity sighting while on vacation in Las Vegas. You could be sitting by the pool in Vegas, sipping a cocktail, when you notice an A-lister. This isn't a once-in-a-lifetime chance, either, as it's simply a matter of knowing where to look and, more crucially, where to stay.
So, where do celebrities stay in Vegas? Here are the top 11 Vegas hotels for celebrity sightings: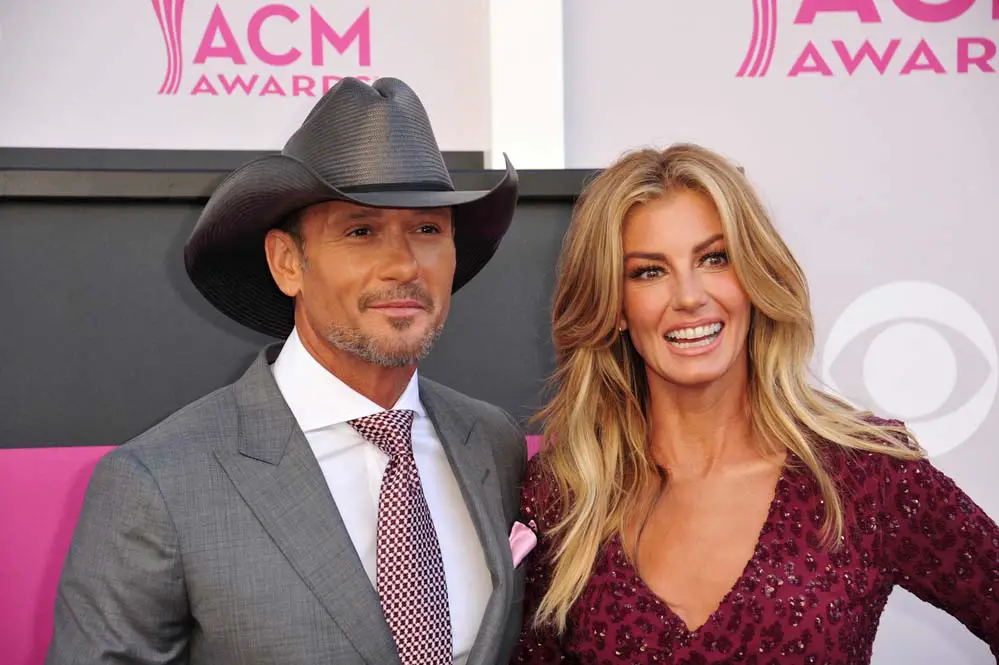 1. The Bellagio 
Located right on the Las Vegas Strip, The Bellagio is a legendary Las Vegas luxury hotel with a celebrity following. Justin Timberlake, Jessica Biel, and Adrian Grenier are among the celebrities who have been spotted.
Hyde, The Bellagio's indoor-outdoor nightclub, is the best place to get an up-close chance of meeting a celeb.
2. The Cosmopolitan of Las Vegas
The Cosmopolitan, one of The Strip's luxury hotels, is a favorite among A-listers. It attracts a younger clientele since it is classy but still exciting. Kim Kardashian, Michael Phelps, Channing Tatum, and Cameron Diaz have all stayed at this trendy hotel. 
The Marquee Nightclub & Dayclub is one of the best places to spot celebrities.
3. Palms Casino
Las Vegas is the town where Frank Sinatra and the rat pack built a sanctuary for celebrities in the past. If they weren't entertaining the crowds, they were there to have a good time.
Today The Palms Casino Resort is still one of the A-listers' preferred hotels in Sin City.
The resort's 40 Sky Villas and Mega Suites, which provide facilities that'll blow your mind, attract superstars like a magnet. Athletes of prominence frequent these rooms with the basketball half-court and locker room areas.
The famous Kingpin Suite is nearly 5,000 sq. ft (464.5 sq. m) and has amenities like bowling lanes and queen-sized bunk beds! 
It costs $15,000 to stay just one night in the suite! 
Other hotel features include a small performance space, a fantastic nightclub, a high-stakes gambling area, and a state-of-the-art recording studio for musicians. Because of its many incredible amenities, you never know who you'll find loitering around this famous Strip resort.
You're likely to see a wide range of famous people from various walks of life here. David Beckham, Brad Pitt, George Clooney, and Mariah Carey are among some of the recent visitors.
The Palms Casino Resort is always teeming with big-money celebs. The Hugh Hefner Suite and the Real World Suite, for example, are big draws for the wealthy.
On Fridays and Saturdays, the APEX Social Club is the top spot for spotting celebrities. The nightclub includes a large VIP section for celebrities and friends of the DJ.
Take a look at an amazing Sky Villa at the Palms in this video below.
Recommended: How To Choose a Hotel in Las Vegas (The Ultimate Guide)
4. Virgin Hotels
Virgin Hotels Las Vegas (formerly the Hard Rock Hotel) is also extremely popular with celebrities, with Wayne Brady, Holly Madison, Pamela Anderson, and Criss Angel among the regulars.
The yellowtail with jalapenos is a must-try if you visit Nobu restaurant.
5. Caesars Palace
Of all of the hotels and resorts in Las Vegas, Caesars Palace is probably the top spot for celebrity sightings. Well-known figures and celebrities from President Obama to J. Lo and everyone in between has been seen at Caesars.
Not only do you have the chance to spot a celebrity in the casino, by the pool, or at the Forum Shops, but you can even dine at celebrity chef-owned Hell's Kitchen Las Vegas on the property.
If you're a fan of the t.v. show Hell's Kitchen then you know Gordon Ramsay can really whip up a delicious beef wellington.
Related: The 5 Gordon Ramsay Restaurants You'll LOVE in Las Vegas
6. The Cromwell
Visiting The Cromwell hotel will make you fall in love with the place for the rest of your life. In addition to the hotel itself, there are several restaurants here that will make you swoon, including Giada.
Giada De Laurentis, a famous chef, has been producing some of the most delectable finger-licking delicacies that would make any celebrity crave more. Anyone, celebrity or not, who has dined at Giada will attest to the restaurant's outstanding cuisine.
Celebrities who are admirers of Chef Giada's food can often be spotted dining at Giada Restaurant. On top of that, the hotel's customer service is also excellent, making it a popular choice with celebrities such as Chelsea Handler, Tyra Banks, Donny, and Marrie Osmond.
The hotel's elegant atmosphere makes for a relaxing environment. This casino has become a home away from home for many celebs.
7. The Mirage
People may assume that The Mirage is an out-of-date hotel that doesn't provide a hip atmosphere capable of attracting celebrities. But, they'd be wrong. As they say, old is gold, and The Mirage is no exception. 
Surprisingly, the hotel continues to accommodate some of the world's most well-known figures and celebrities.
Many people remember the establishment hosting prominent celebrities, such as Fergie and Quentin Tarantino, who staged a joint celebration with a large number of invited celebrities.
It's still one of the best places to party, and the chances of having a celebrity sighting there are always high.
Related: Mirage Volcano on the Las Vegas Strip (Show Times & Tips)
8. Plaza Hotel
For many gamblers and celebrities, the Plaza Hotel & Casino in downtown Las Vegas has long been one of the top Vegas casino attractions. In addition, celebrities have often dined at the hotel's restaurant. After leaving acting, Joaquin Phoenix performed a set of three songs at the restaurant and later hosted a massive celebration.
Carrie Underwood, a country singer, is another Las Vegas celebrity who knows her way about the Plaza Hotel. The hotel has a reputation for throwing some of the best birthday celebrations the world has ever seen.
Located near Fremont Street, the non-stop attractions and fun bring the celeb's to this home away from home.
9. MGM Grand
The keyword here is grand. Las Vegas's largest hotel (by room count) also features the city's largest casino, many of the top restaurants, a wide range of on-site entertainment options, and a massive and fun pool complex, ideal for spotting all manner of celebrities. 
Audrina Patridge, Kendra Wilkinson, and Hank Baskett have all been photographed reclining poolside in their swimsuits at the MGM Grand Hotel and Casino.
10. Paris Las Vegas
Restaurant Martorano, located inside the Paris Las Vegas hotel, is often a hot spot for celebrity sightings. When you go to the restaurant, especially when there's a large event or celebration going on, you'll see a lot of familiar faces, including celebrities from the entertainment, casino, and political worlds.
Recommended: 10 Best Las Vegas Hotels with a Balcony or Terrace
11. The Venetian
If you're looking for celebrities in Las Vegas then there is no place better than one of Sin City's fabulous pool parties. The Venetian Resort is home to Tao Beach, a premier dayclub venue that plays host to famous DJs and celebrities on a regular basis.
Celeb's like Justin Timberlake, Courtney Love, and Christina Aguilera have all been spotted walking the grounds of this amazing Las Vegas hotel and resort property.
Conclusion
If you're looking to see some celebrities in Las Vegas, it's really just a matter of keeping your eyes open. While there are celebrity sightings every day of the week in Vegas, the hotels listed above are your best bet for a true celebrity encounter.
More From FeelingVegas
References: