Marquee Nightclub Dress Code (What to Wear – Las Vegas)
(This article may contain affiliate links. If you click through and make a purchase, we will receive a small commission at no additional cost to you. )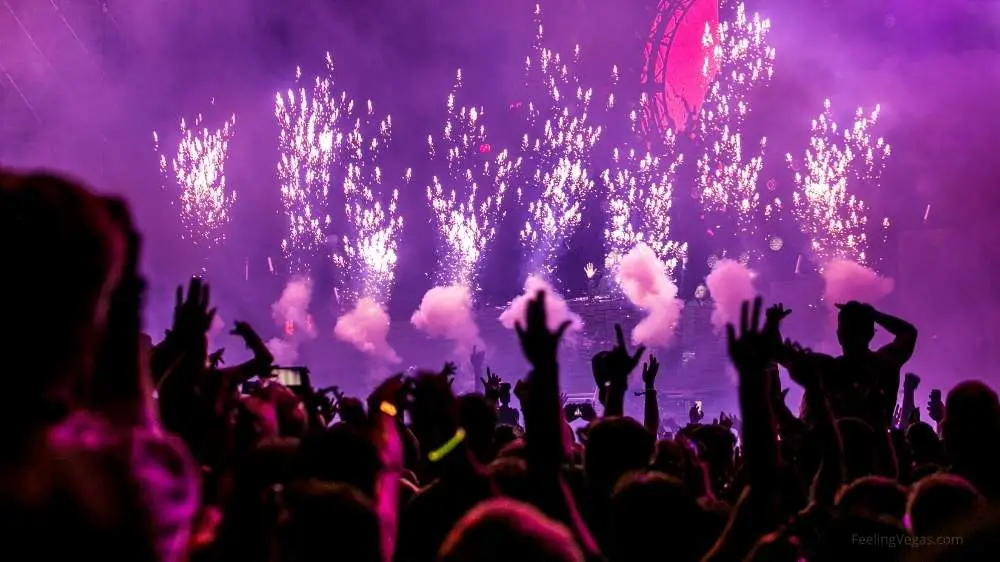 The Marquee Nightclub on the Las Vegas Strip is one of Sin City's most popular clubbing venues and hosts many famous DJs. Due to its notoriety, you might be wondering what you should be wearing for a night of clubbing at Marquee? 
Marquee Nightclub DOES have a dress code for all guests, regardless of your status for the evening. Most clubs in Vegas actually do have fairly strict dress codes, and if you aren't dressed for the occasion, you will be denied admission at the door. 
We will go over the Marquee Nightclub dress code requirements for men and women hoping to get in for an unforgettable night! 
Compare and save! Check current Cosmopolitan room rates at TripAdvisor!
Upscale Casual Vs. Upscale Fashionable For Marquee
Your first option for your night out at Marquee (located at The Cosmopolitan) is to dress in upscale yet casual attire. When you think of upscale casual, think cocktail hour!
Essentially this just means mixing more casual pieces, such as designer jeans, with a blazer or dress shoes. 
Upscale fashionable means you need to elevate your style to the next level. Think pressed pants, blazers, mini-dresses, heels, and dress shoes. 
These dress codes apply differently to men and women, and we are going to give you the details on what to wear and what NOT to wear for both genders. 
Men's Marquee Nightclub Dress Code 
Men wanting to dress more on the casual side can consider wearing a nice collared shirt with designer jeans or dress pants or a nice shirt covered with a blazer. 
Casual does not mean that you can get into the club with ripped jeans and an old t-shirt; remember that even if you want to dress more casually, it still needs to be upscale clothing. 
Since it's a fact that men have more difficulty getting into Marquee than women due to the dress code, it would be wise for guys to dress more on the fashionable side than on the casual side of things.
If men want to dress a little more fashionable, they should consider a full button-down shirt with pressed pants and a blazer. 
Allowable Men's Shirts
While it isn't a violation of the dress code to wear a t-shirt under a jacket, it is essential that the shirt is well-fitted. It is in men's best interest to wear a collared shirt as it will give them a more fashionable look. 
Men shouldn't be wearing shirts with any offensive graphics on them, anything that is holey, or anything that could be considered athletic wear. 
This means no sports jerseys, no sweatsuits, and no bro-tanks.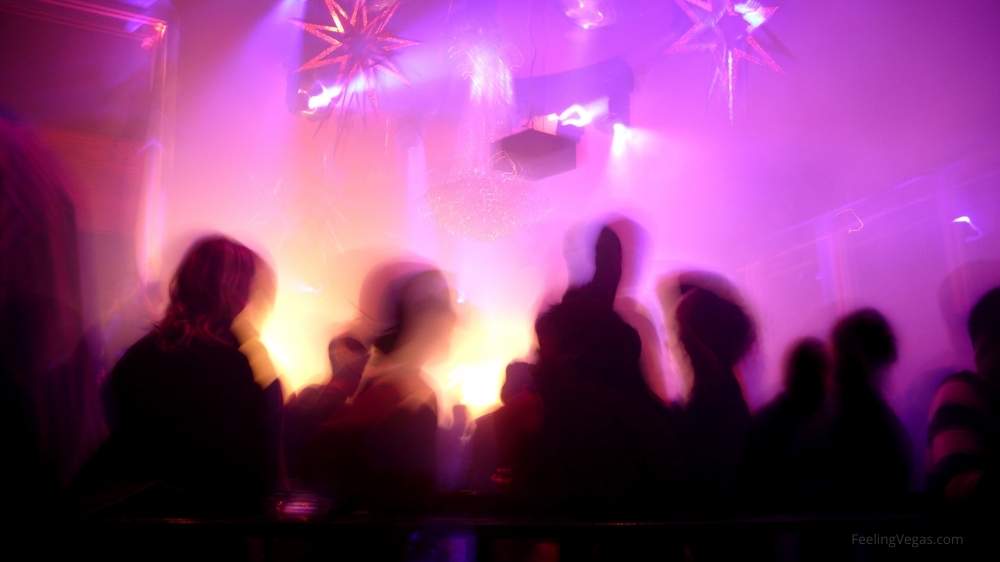 Men's Accessories (Shoes & Hats)
The two important topics I want to touch on here for men planning a night out at Marquee are shoes and hats! 
Men should always wear dress shoes to Marquee to avoid any issues. Leather shoes are also acceptable as long as they look nice. However, men need to avoid tennis shoes, and sandals at all costs as wearing either of these will most certainly block your entrance to the club. 
Some men may also want to wear a hat. However, it is important to remember that baseball caps and beanies will almost certainly not get you in the door. If you insist on a hat, try a designer fedora. 
As a personal suggestion, however, I would leave the hat in your hotel room as it adds a degree of risk and may get you barred at the door.
RECOMMENDED: For much more information, check out our complete article about what guys should wear to Vegas clubs. This article offers specifics for men about what to wear and what not to wear to Las Vegas nightclubs in general.
Women's Marquee Nightclub Dress Code
Although the dress code for women is a little less strict than it is for the men, there are still some requirements. 
Women looking to dress on the casual side could wear nice jeans and a blouse, or a shorter, slightly more casual dress. However, even when dressing casually, Marquee does encourage wearing heels. 
For those looking to dress more fashionably, you can consider a cocktail dress, mini-dress, or a blouse with dress pants. 
Women should only be wearing heels or nicer flats. Stay away from sports shoes and sandals. 
Women's Accessories (Jewelry & Purses)
Accessories are always encouraged for women as they can elevate an outfit to the next level. 
There are no hard restrictions on any jewelry. However, one important thing to note is that women may only bring a handbag no larger than 12" x 12" x 6".
RECOMMENDED: Get more detailed information about what to wear to Vegas nightclubs here.
Find the best deals on Cosmopolitan rooms and save big with TripAdvisor!
Marquee Dress Code – Get Ready To Go Clubbing! 
Now that you understand the Marquee Nightclub dress code, you are ready to head out, dressed with confidence, and dance the night away.
If you'd like to try and get on the Marquee Nightclub guest list, find out how to work with a nightclub promoter.
More From FeelingVegas
Sources:
https://taogroup.com/venues/marquee-las-vegas/
https://www.cosmopolitanlasvegas.com/entertainment/marquee-night-day-club