Ghost Donkey: How To Find It, Dress Code, Menu (Hidden Vegas)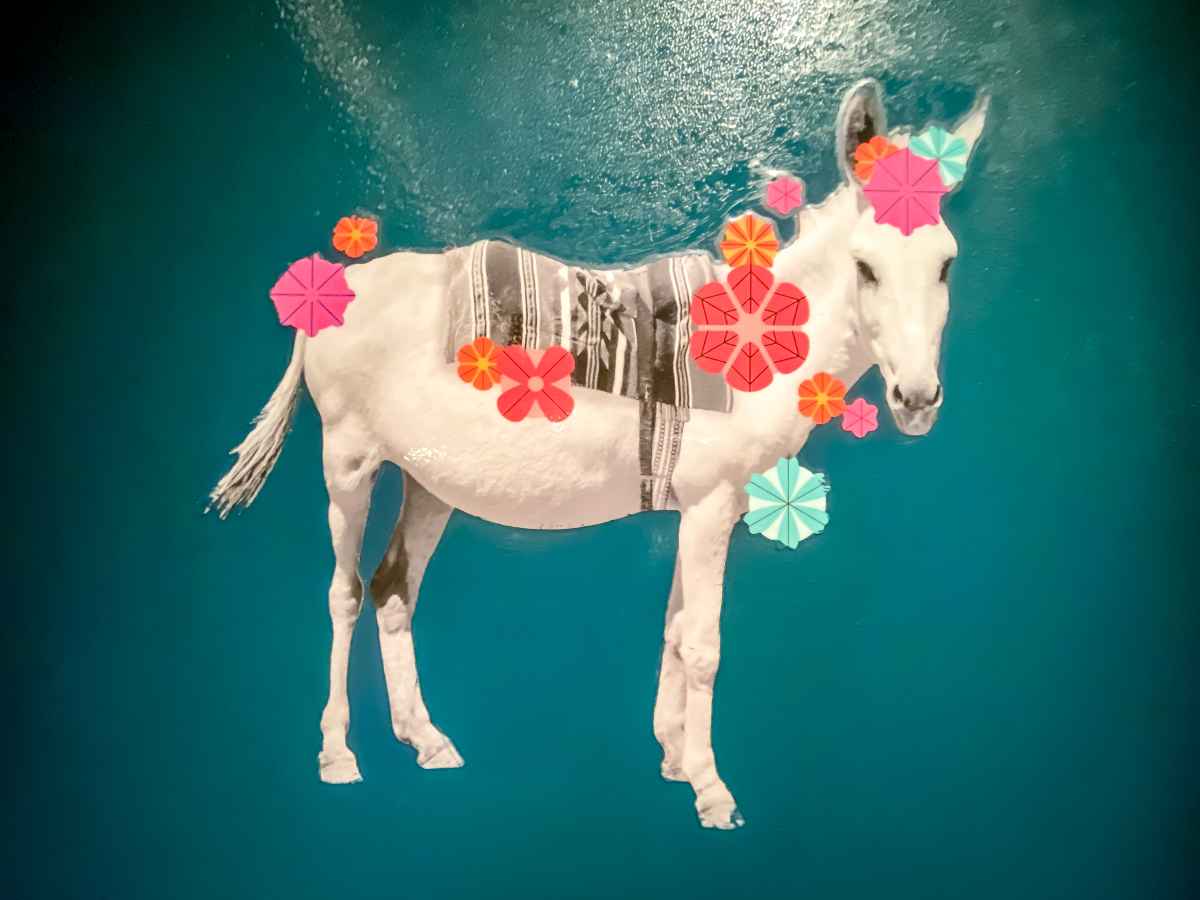 (This article may contain affiliate links, which means we might earn a small commission if you click and make a purchase. Thank you!)
On the second floor of the Cosmopolitan Hotel in Las Vegas, you'll find a speakeasy bar called Ghost Donkey, inspired by the flavors of Mexico. This hidden gem opens at 4 PM and remains open till midnight for customers looking for a more cozy drinking atmosphere. And like other cocktail lounges in Vegas, you're probably wondering if the Ghost Donkey has a dress code.
Ghost Donkey doesn't have a specific dress code, and guests can wear what they want. Casual wear works at Ghost Donkey, and patrons of this bar typically wear anything from a suit or dress to beach shorts and flip-flops.
In this article, I'll further explore the dress code at Ghost Donkey, how to find the bar, show you several pictures of the place, and even mention some of the best drinks on their menu.
Compare and save! Check current Cosmopolitan room rates at TripAdvisor!
What To Wear at Ghost Donkey (Dress Code?)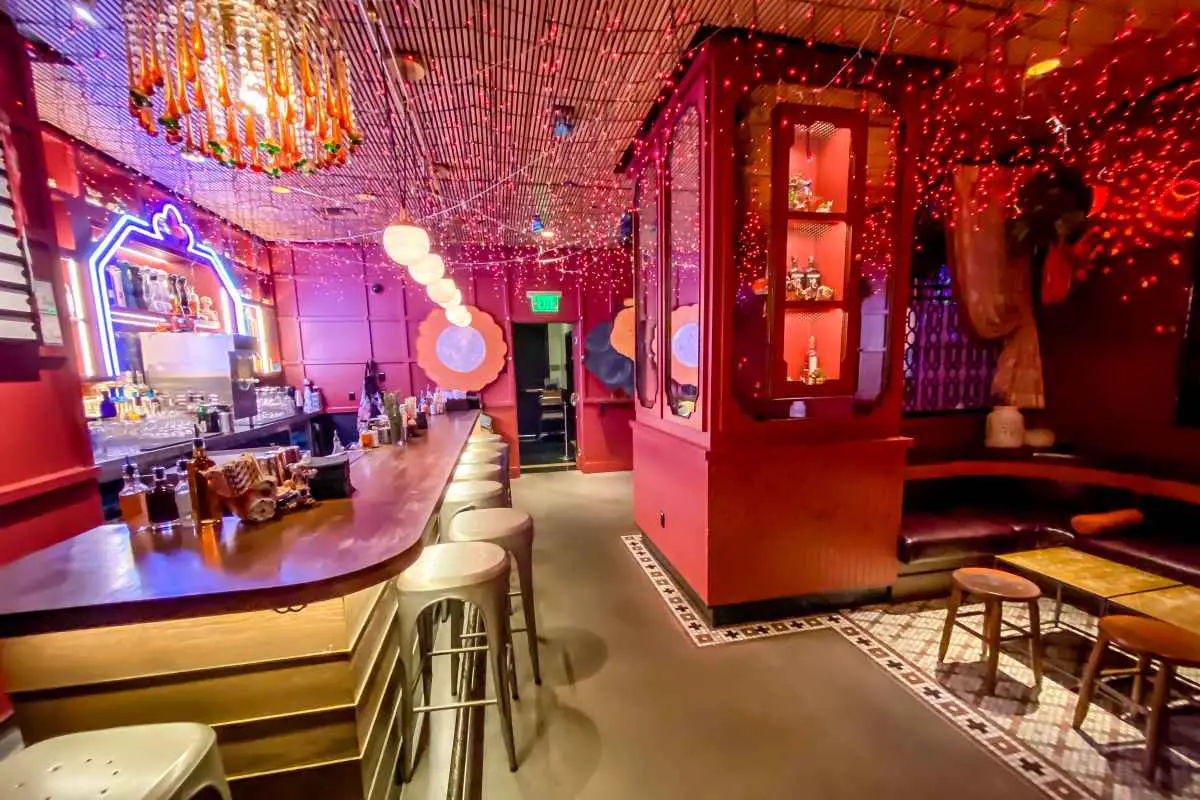 Some clubs and bars in Vegas mandate a particular dress code before allowing you in. However, Ghost Donkey isn't too strict about what their guests wear. That said, their dress code is casual. So, while most outfits are allowed, there's still a limit to what you can wear when visiting this bar. A casual dress code typically means:
For Ladies
T-Shirts
Blouses
Fitted Sweaters 
Tank Tops
Denim
Skirts
Shorts
Most bars require short skirts to be a specific length. So stick to the mid-thigh level to be safe, and carry a pair of leggings if you aren't sure.
For Men
Short and long-sleeved tees and shirts
Sweaters
Denim
Shorts
It's crucial to note that men can't walk into a bar shirtless, no matter how casual the bar is. So ensure that you wear something decent when entering the Ghost Donkey. The bar isn't too picky about footwear, so wear whatever's comfortable and what goes with your outfit.
Of course, jazzing yourself up and looking good is always welcome in Las Vegas. But remember that just because Ghost Donkey is a secret bar doesn't mean you can wear absolutely anything. The dress code is lenient, but it's best to maintain some decorum.
How To Find Ghost Donkey at The Cosmopolitan (Step-by-Step w/Pictures)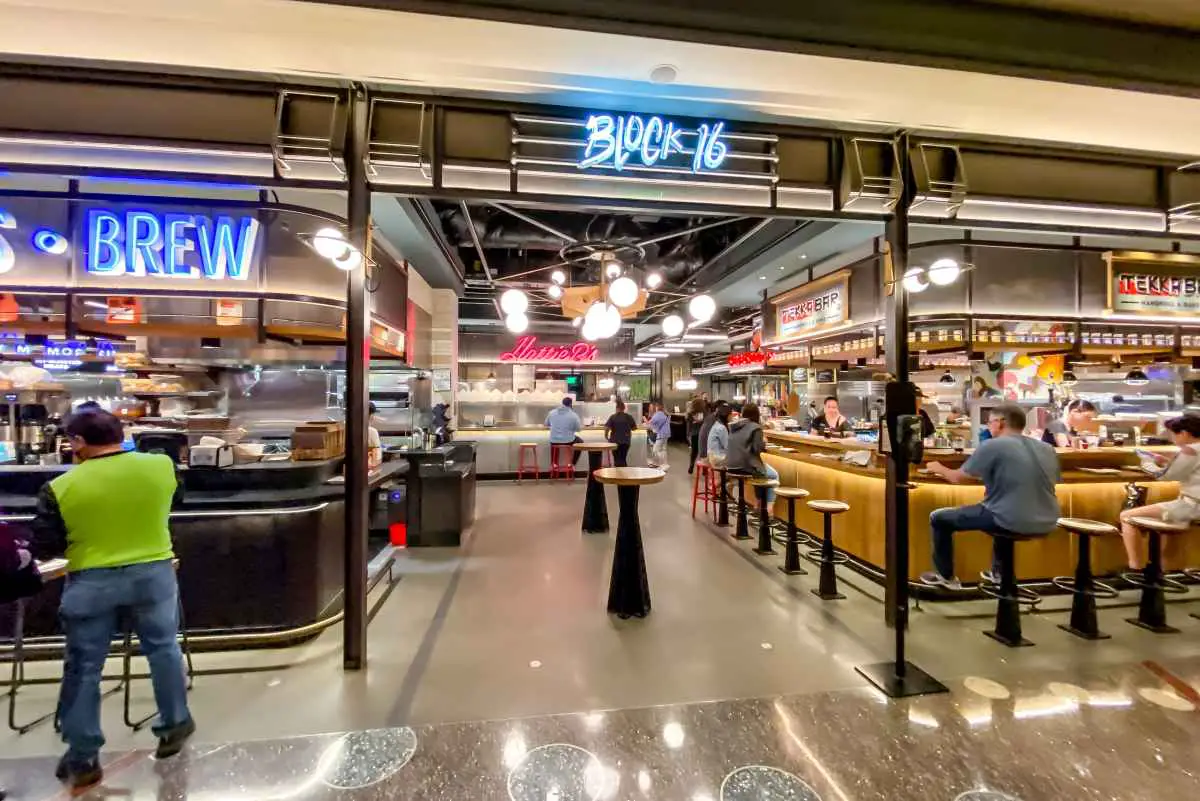 The Cosmopolitan is one of Vegas' most famous hotels, with numerous food and beverage options scattered throughout the building. In fact, some of their bars and restaurants are so famous that guests from neighboring hotels love visiting the Cosmopolitan.
Ghost Donkey is one of the hotel's hidden treasures and can be difficult to find the first time. However, once you know where it is, you'll keep coming back for more. Here's a breakdown of how to find Ghost Donkey.
Enter the Cosmopolitan hotel (if you aren't inside already) and make your way to the second floor. 
From here, make your way to the Block 16 Urban Food Hall. Near the back of the food court, you should see a door with an EXIT sign above it. You'll see a picture of a white donkey on the door.
Open the door, and you'll step into a quaint cocktail bar with a vibe of its own.
Ghost Donkey at The Cosmopolitan can be difficult to find as there are no signs pointing to this hidden bar. In fact, the entrance is so unassuming that most people walk by it or don't notice it. As such, it's an excellent place to enjoy a drink in a quieter atmosphere.
Why You Should Visit Ghost Donkey
Most restaurants and pubs in Vegas have become saturated with guests to the point where regular travelers are often treated like residents. Vegas was once a city for novel experiences for the few willing to explore outside their comfort zones. 
However, with the increase in tourism and how people have been flocking to Vegas in the last few years, most experiences aren't as unique anymore. In fact, regular Vegas goers know that the only way to enjoy a unique experience anymore is by going off the beaten path.
Of course, Ghost Donkey is pretty famous among regular Vegas goers. But there's still the element of excitement when you're in a private bar most people don't know about. Add to it the fact that Ghost Donkey is in a popular hotel filled with thousands of people, and most still aren't aware of it, makes it even more exciting.
This lounge is probably a little bigger than a conventional Vegas suite. This intimate setting is rare in the popular bars of Las Vegas and is another reason the Ghost Donkey is worth visiting. 
Best Drinks at Ghost Donkey (Drink Menu)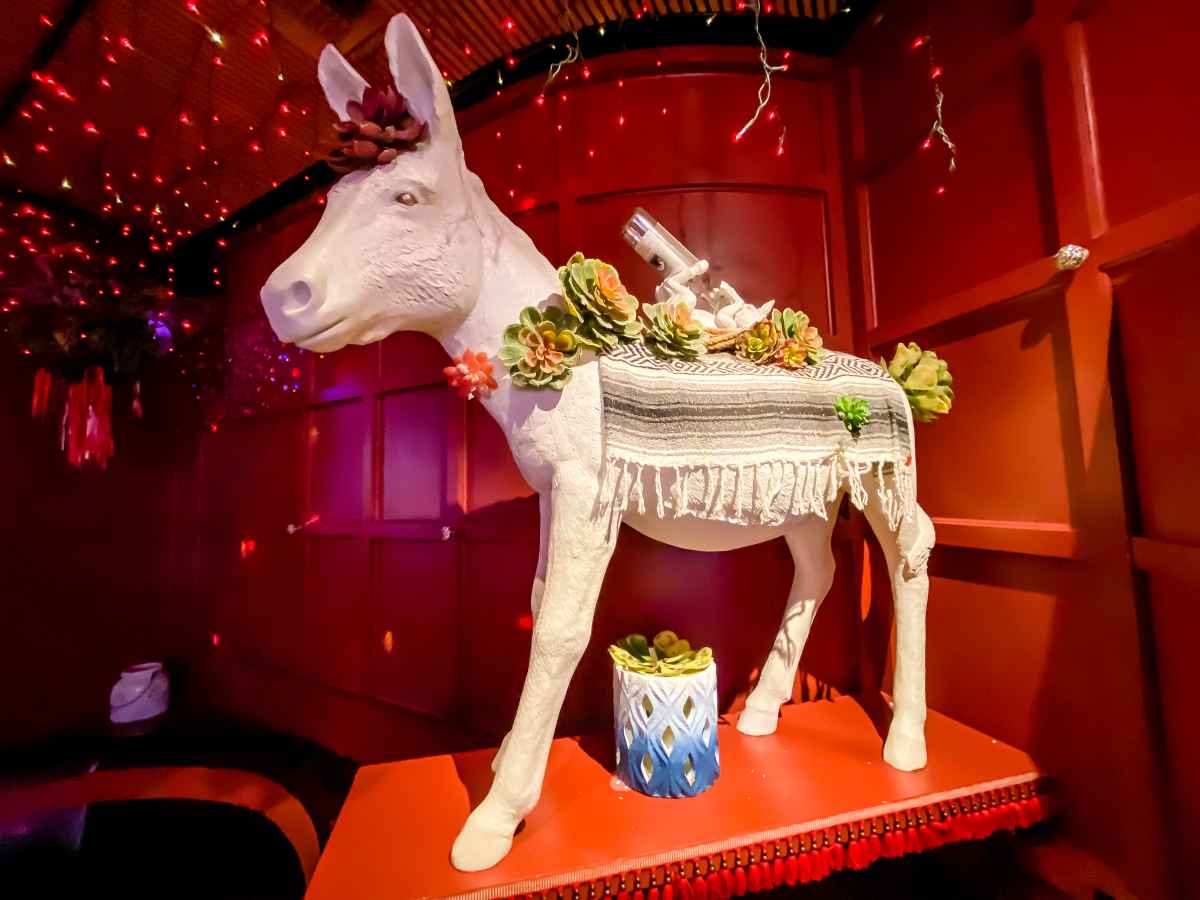 As mentioned, Ghost Donkey is inspired by the flavors of Mexico, and most drinks here come with a fiery twist. While most of the ingredients are described in Spanish, it's possible (with some help) to decipher what goes into each drink. Here are some of their most popular concoctions.
Pisterolo:  A mix of ancho Verde, tequila, roasted poblano, pineapple, and lime served in a glass with a salted rim.
Mezcal Sun-Risa: Third-generation tequila, bitter orange, hibiscus, and habanera combine to make this spicy mix. Contrary to the name, it's best to avoid drinking tequila at sunrise.
Death Petal: Burrito fiestero (a type of mezcal), strega, chareau, and lime juice.
These are three of the most popular drinks at Ghost Donkey. Don't worry if you don't understand the names of the ingredients. That way, you can enjoy the surprise that comes with trying new flavors.
It's also important to mention that while Ghost Donkey offers common alcohols, like tequila and gin, they rely heavily on mezcal for most of their cocktails. Mezcal is an alcoholic beverage distilled from agave, and many different types of drinks are made from it, not just tequila. 
Mezcal is even stronger than tequila, and most people aren't used to it. So plan to go easy on the drinks the first time you visit Ghost Donkey! 
I've also written another guide on clothing in restaurants in Vegas. Read it to learn more about dress codes in Vegas restaurants. [Here's What to Wear for Nice Restaurants in Las Vegas]
Ghost Donkey FAQs
What is Ghost Donkey?
Ghost Donkey is a small secret bar inside The Cosmopolitan of Las Vegas that serves 40 different types of Mexican tequilas and 60 varieties of mezcal. There are no signs leading to the tequila bar, and the entrance is through a hidden door found on the second level at The Cosmopolitan.
Do you need a reservation to get into Ghost Donkey Las Vegas?
Reservations at Ghost Donkey are neither required nor accepted. The bar is first come, first served and only holds 27 occupants.
When is Ghost Donkey Las Vegas open?
Ghost Donkey at The Cosmopolitan in Las Vegas is open every day from 4 PM until Midnight.
Does Ghost Donkey serve food?
Ghost Donkey's menu contains a small selection of six different nachos recipes to choose from, including Truffle Nachos, Chicken Nachos, and Steak and Black Bean Nachos.
Find the best deals on Cosmopolitan rooms and save big with TripAdvisor!
Ghost Donkey: How to Find It & What to Wear – Final Thoughts 
Once you've found Ghost Donkey, you're home free! Unlike some cocktail lounges in Vegas, Ghost Donkey is pretty relaxed about its dress code. As such, there's nothing specific you have to wear to enter this bar (as long as you maintain decorum).
However, you're in Vegas! So, of course, if you're looking to impress someone, you'll still want to look your best at the bar to fully enjoy the ambiance it offers.
Next time you're in Vegas, consider finding the hidden Ghost Donkey bar at The Cosmopolitan for a unique cocktail-lounge experience.