Does Lake Las Vegas Have Public Access? (Explained)
(This article may contain affiliate links. If you click through and make a purchase, we will receive a small commission at no additional cost to you. )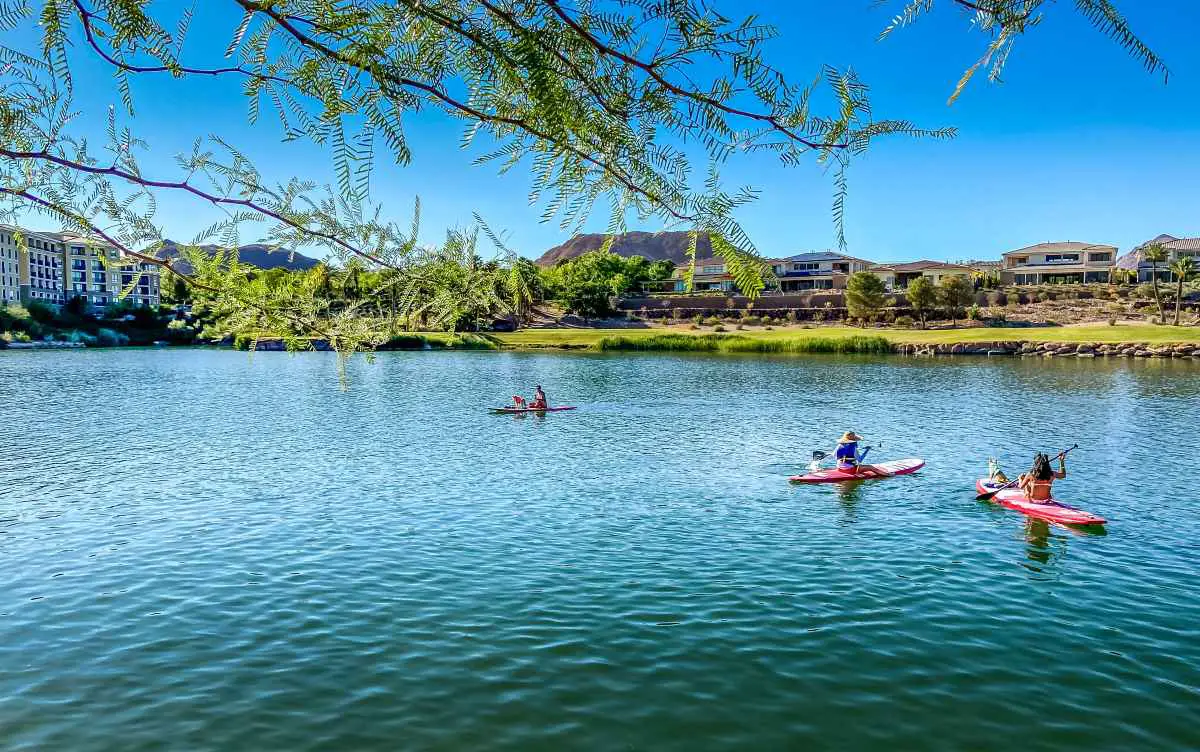 When you're visiting Las Vegas, it's sometimes a great idea to get away from the hustle and bustle of the Strip and venture further afield. Lake Las Vegas is an excellent option for a day trip and is located just a few miles away in Henderson, Nevada. But before you go, you'll need to know if the lake is publicly accessible.
There is no direct public access to the water at Lake Las Vegas. All areas of the lakeside are privately owned. However, you can gain access to the water by staying at one of the luxury resorts, renting a boat, or participating in a paid-for lake activity. Lake access is closely monitored, with strict rules in place.
This article will explain the various ways you can access Lake Las Vegas. It will also cover the options for water activities you can enjoy while staying on or near the lake.
How To Gain Access to the Lake at Lake Las Vegas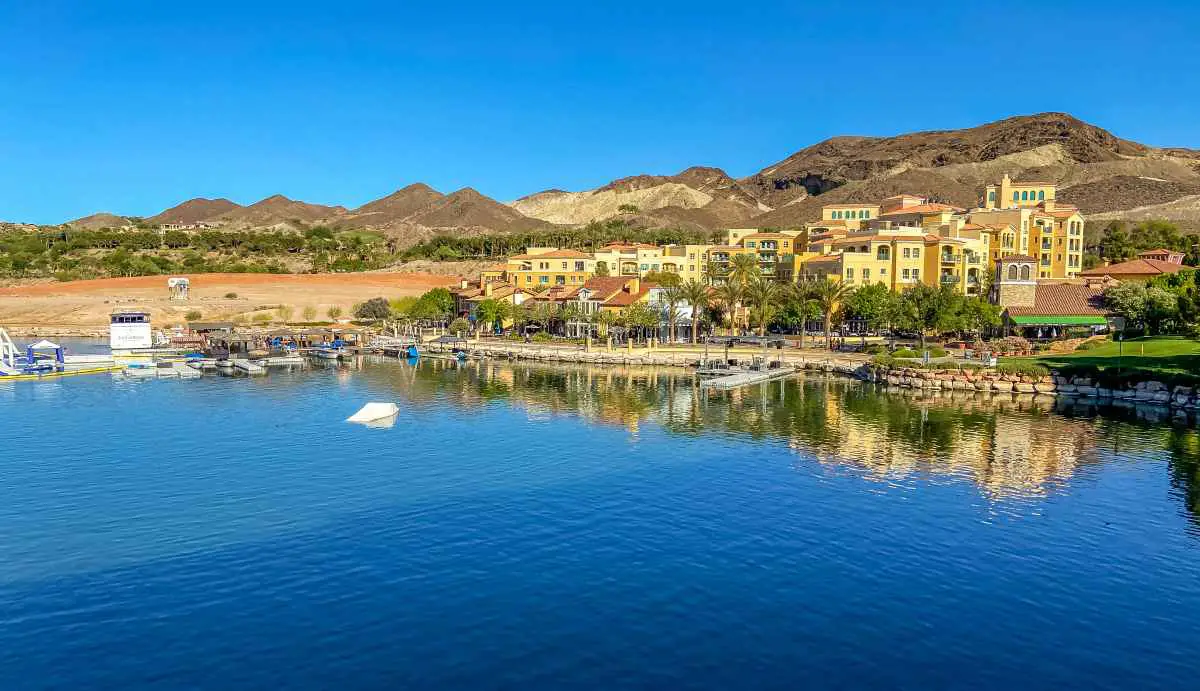 Unfortunately, you can't just stroll up to the shoreline, lay out a blanket, and enjoy an afternoon of swimming or fishing, as the lake is entirely private property.
There are, however, still ways you can enjoy Lake Las Vegas both in and out of the water. But know that a fee is generally associated with almost all of them.
If you need a respite from the Strip during your stay in Las Vegas, here's how you can enjoy some time at Lake Las Vegas: 
Stay in a Luxury Resort on Lake Las Vegas
Lake Las Vegas has two stunning luxury resorts that offer guests access to the water. Since the area is only a 25-minute drive from the Las Vegas Strip, you may consider one of these hotels for your stay instead of the busier options in the city's heart. When comparing Las Vegas hotels, don't forget about these options.
The Westin Lake Las Vegas Resort & Spa Hotel provides guests with private beach access to Lake Las Vegas. Guests can also enjoy sailing and windsurfing among all the activities offered here. In addition to water activities, when you stay at this location, you'll be treated to the use of its spa and salon, as well as many other amenities.
The water's proximity at the Hilton Lake Las Vegas Resort & Spa Hotel allows guests to participate in sailing and fishing. As with Westin, this location also offers a spa and salon for some additional relaxation.
Rent an Airbnb At Lake Las Vegas With Water Access
Many private properties along the shoreline have water access to Lake Las Vegas. If you don't feel like staying at one of the resorts, you could always rent an Airbnb with lake access.
In this case, you will not have to pay an extra fee to access the water, as it is included in the rental agreement. However, you may need to provide your own water gear, such as paddle boards or kayaks.
Visit a Lake Las Vegas Resident With Water Access
Another great way to enjoy Lake Las Vegas is to visit family or friends who have a waterfront home. If the resident has their own access point at the lake, you would be able to enjoy the lake shore and go out on the water as their guest. 
Rent a Boat From Lake Las Vegas Water Sports
While there are fish in Lake Las Vegas, fishing is not open to the wider public, and access is restricted. One way around this is to rent an authorized fishing boat. 
After taking your pick of boats, from electric boats to kayaks, you can spend a couple of relaxing hours on the water, letting the fish bite, or just enjoying the scenery. Remember that you'll need to obtain a Nevada fishing license if you want to fish on Lake Las Vegas. 
If you're not a fishing enthusiast, you could always rent another kind of boat, such as a paddleboard or kayak, and enjoy the water that way. These activities take skill and strength, but many enjoy the thrill.
In addition to crafts that you operate, there are cruises available on a large yacht that resides in the lake. All you have to do is sit back and watch the world float by. You'll also find that some of the hotels and resorts in the Lake Las Vegas community offer these tours to their guests.
Choose a Lake Las Vegas Water Attraction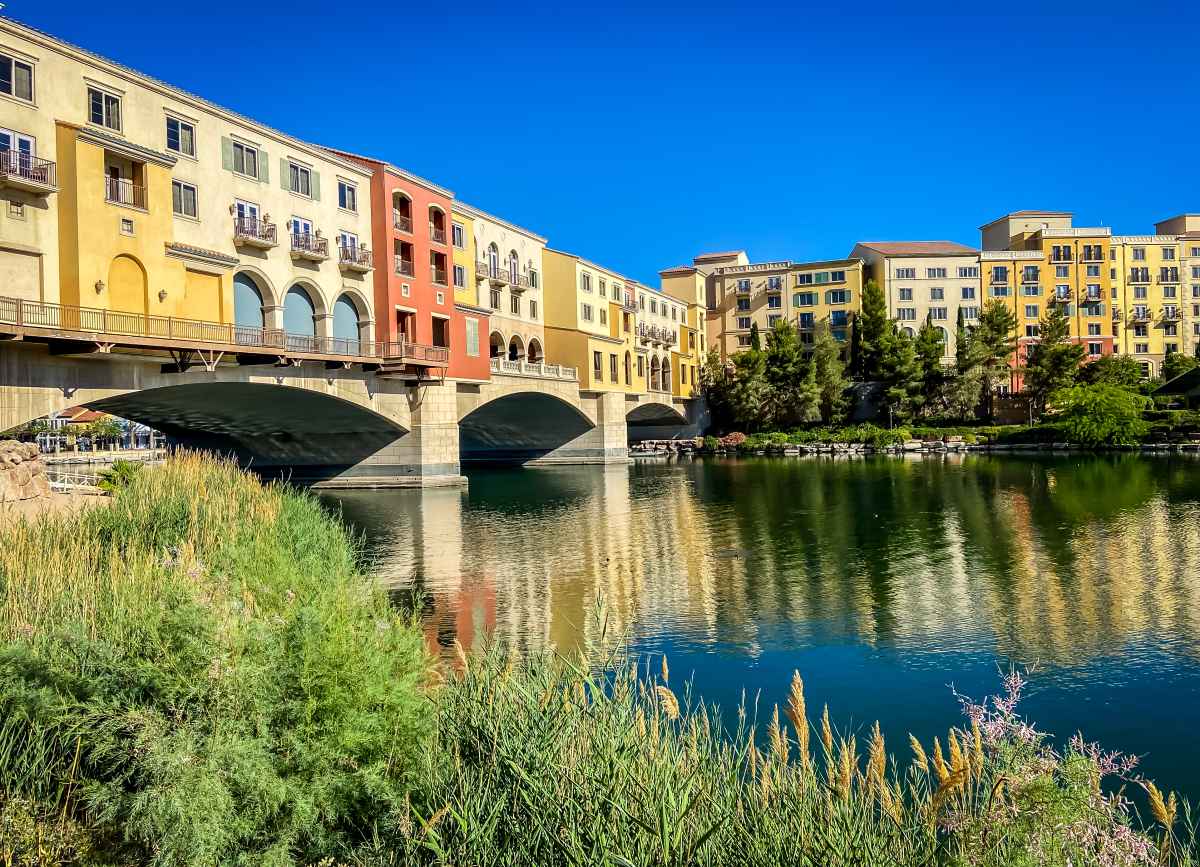 During the warmer months, there are several other water attractions available at the lake. Most of these are found through Lake Las Vegas Water Sports. Water activities at the lake include:
Electric boat rentals
Paddleboard rentals
Kayak rentals
Flyboarding
E-Foil Lessons
Water skiing and tubing via cable
Some summers, the lake even has an inflatable waterpark with multiple blow-up slides, jungle gyms, and floating islands.
All of these activities together equal plenty of fun for the whole family. 
Again, these activities are not free, and each has a time limit on how long you can enjoy the facilities.
The Village at Lake Las Vegas
If you just want to enjoy a view of the lake without getting on a boat or getting wet, then you'll want to visit The Village at Lake Las Vegas. The Village is an area of shops and restaurants set along a small part of the lakefront.
This is a wonderful area to stroll around and get up close to the lake. You can get an ice cream cone and sit or walk next to the water.
RELATED: Walking All the Way Around Lake Las Vegas (Possible?)
Other Attractions in the Lake Las Vegas Area
The entire trip doesn't have to be about the water when you visit the Lake Las Vegas area. With several options for fine dining, you may not even take a second look at the restaurants on the Strip. Outdoor activities are also plentiful, so you won't be bored during your vacation.
Dining Options at Lake Las Vegas
If you've had your fill of the glamorous restaurants on the Strip and want something more laidback, the Lake Las Vegas area has just what you need. There are plenty of restaurants, with many of them having European roots due to the area's Mediterranean concept.
The area has everything from casual family dining to gourmet restaurants. Lake Las Vegas restaurants include:
Sonrisa Grill (Mexican)
Mimi & Coco Bistro (French)
Luna Rossa (Italian)
The Pub at Lake Las Vegas (Sports Bar)
The Speakeasy (Lounge)
Lake Las Vegas Activities for Everyone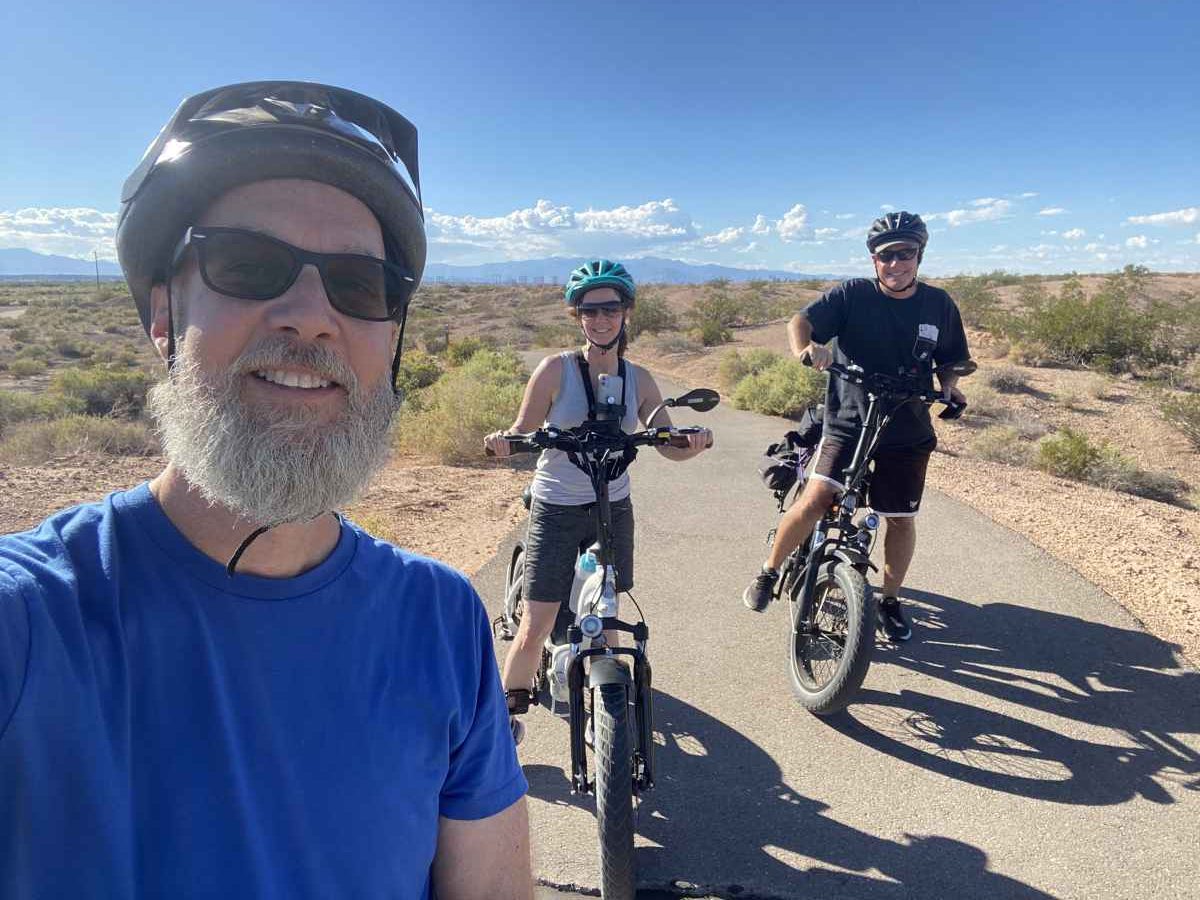 If you enjoy golf, Lake Las Vegas is an excellent area for it. With the premier public golf course, Reflection Bay Golf Club, you'll enjoy a great game and will want to return for more.  
There are also several miles of trails for those looking for a way to experience nature firsthand. Offering excellent views of Lake Las Vegas and the Las Vegas Strip, hiking or biking these trails will provide a great escape from the rest of the world.
You can rent electric bikes at Pedego found in The Village at Lake Las Vegas.
RELATED READING: Is Lake Las Vegas Worth Visiting?
Lake Las Vegas Public Access – Conclusion
While it offers a gorgeous laid-back alternative to the fast-paced Strip, Lake Las Vegas is not exactly public-friendly. You can enjoy its waters, but you must pay a fee of some sort, whether you are booking a rental property, renting a watercraft, or visiting a water park. As an alternative to entering the water, you can enjoy fine dining, golf, biking, and hiking in the area around the lake.