Why Las Vegas Casinos Smell So Good! (Revealed)
(This article may contain affiliate links. If you click through and make a purchase, we will receive a small commission at no additional cost to you. )
So much goes into the psychology of a hotel and casino in Las Vegas: lights that make you stay awake and alert longer, sounds that make you think people are winning, décor that draws you in, and of course, plenty of booze to keep your inhibitions down and your pocketbooks open.
But did you know there's also a science behind the scent in the air? Given the cigarette smoke, endless alcohol, and tens of thousands of people passing through a casino floor, you have to wonder: Why do Las Vegas casinos smell good?
The answer is AromaSys, and other competitor systems like it, that use small 5-inch by 12-inch metal boxes attached to the ventilation systems in Las Vegas casinos and hotels to pump in expensive and intoxicating scents.
Below, learn more about these aromatic venting systems, how they work to create positive associations in your brain and keep you spending money in Las Vegas, and where you can get your hands on these scents for your own home.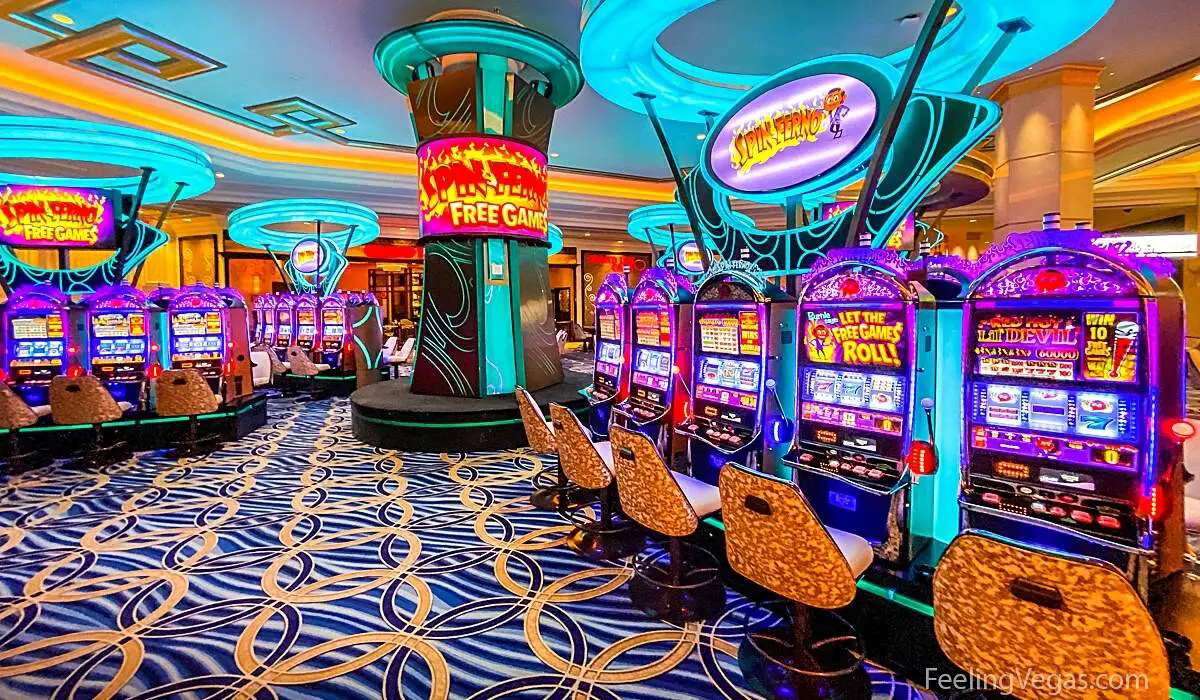 Why Do Las Vegas Casinos & Hotels Smell Good?
Las Vegas hotels use systems such as AromaSys to craft custom scents for their casinos and then filter those scents through the hotel's ventilation system.
Of course, it wasn't always this way. Cigarette smoke used to fill the air in Las Vegas casinos and the casinos' only line of defense against the putrid smell was to insert diffusers into the building's stinkiest spaces.
But today, those diffusers have progressed, and they're now inserted in systems that attach directly to the hotel and casino's air ducts. The scent is stronger, and it travels farther.
It costs anywhere between $1,000 and $50,000 to develop a custom scent for a casino.
There's an entire industry dedicated to scent marketing now. These scents are custom-crafted to soothe, calm, and excite you, and yes – make you spend more money.
In fact, a report from Sheryl Stolberg in the Los Angeles Times showed that "gamblers plunked down 45 percent more quarters into slot machines when a Las Vegas casino was scented with a pleasant smell."
Dr. Alan Hirsch, who conducted the research for the Chicago Smell and Taste Foundation, showed that increasing the scent level only increased profits more: people spent 53 percent more money when he bumped up the scent level.
What Is the Smell In Vegas Casinos?
Every casino has its own signature scent, carefully crafted to evoke pleasant emotions associated with that hotel's ambiance, décor, casino floor, and overall theming.
Some people are attracted to the scents in certain casinos more than others, so here are a few of those highlights.
MGM Grand Signature Scent
Aroma Retail reports that the scent used at the MGM Grand Hotel & Casino is called Volupta Bold.
It's a masculine, floral scent that has notes of Mandarin, neroli, orange zest, champaca flowers, white spice, patchouli, Benzoin Siam, and cade oil.
Aria Hotel Scent
The Aria Hotel and Casino uses a scent blend called Asian Garden. In its spa, it uses pink grapefruit.
The Asian Garden scent features a floral blend of jasmine, tuberose, lily of the valley, vanilla, amber, soft wooded scents, gardenia, and white musk.
The Mirage Hotel Scent
The Mirage Hotel and Casino uses a scent called Tropical Coco Mango.
The scent features hints of orange citrus, pineapple, tropical jasmine, coconut, lavender, and musk.
The Cromwell Hotel Scent
The Cromwell Hotel and Casino uses a scent called Allure Noir.
The scent features tobacco leaves, cognac, leather, cardamom, nutmeg, exotic woods, bergamot, geranium, and vanilla.
Other Las Vegas Hotel and Casino Scents
Not all Las Vegas hotels and casinos want to give away their exact recipe for their signature scents. They pay a lot of money for these and often market them for sale, so it's understandable!
That said, here are the names of the scents other hotels and casinos in Las Vegas use:
Bellagio uses Blue Ice
Caesar's Palace uses The Empire
Flamingo uses White Cashmere
Golden Nugget uses Coconut Breeze
Harrah's uses Mandarin Zest
The Linq uses Linq A
Luxor uses Asian Garden (similar to the Aria, and both owned by MGM)
Mandalay Bay uses Coconut Spice
Park MGM uses Pomegranate and Sage
Nobu Hotel uses Lemon Ginger
Silverton Hotel uses Hot Apple Pie
SLS Las Vegas uses SLS Fragrance
The Venetian uses Arancia
The Wynn uses Asian Lilly
What Scents Make You Gamble?
According to a report by LiveScience, places scented with pine, citrus, or other simple scents encourage people to spend more money.
That's because these scents don't require people to think too much about them. Once someone smells the scent, they feel good, know what it is they're smelling and can move on to other things, such as shopping.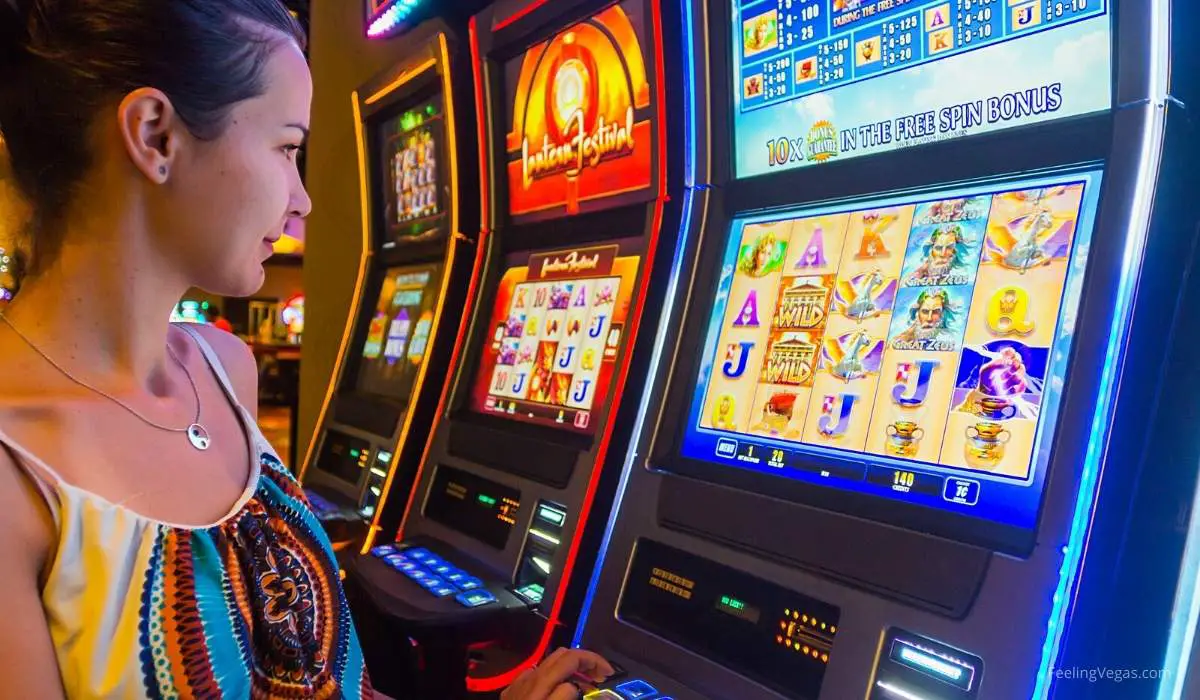 Other research suggests that people spend more money when they're in the presence of warmer scents, such as spices like cinnamon, nutmeg, and vanilla. However, these scents can also lead people to believe that they're in a more crowded environment than a space that has cool scents, so casinos must strike a balance.
Air-Scent International, one of the market-leading air freshening and odor control systems, says that casinos also must anticipate different reactions to scents from different people. Some people may have an olfactory memory of a scent that causes them to love it or completely despise it.
Air-Scent says that scents that smell clean typically work well since people spend so much time sitting in one space in a casino.
Geranium is a good scent to have as at least one element of a casino's scent equation since it relieves anxiety and nervousness and has an uplifting effect.
In a book called Brand Sense by Martin Lindstrom (Amazon), the author states that 75 percent of our emotions are generated by what we smell, so there's no doubt that a pleasant scent in a casino will make you stay longer and gamble more than a smell that's putting you off.
Las Vegas Casino Scents for Sale
If you want to buy a casino scent and take it home with you, just beware: That scent is now lodged in your brain and associated with positive memories of that casino, so you'll want to return again and again every time to use it.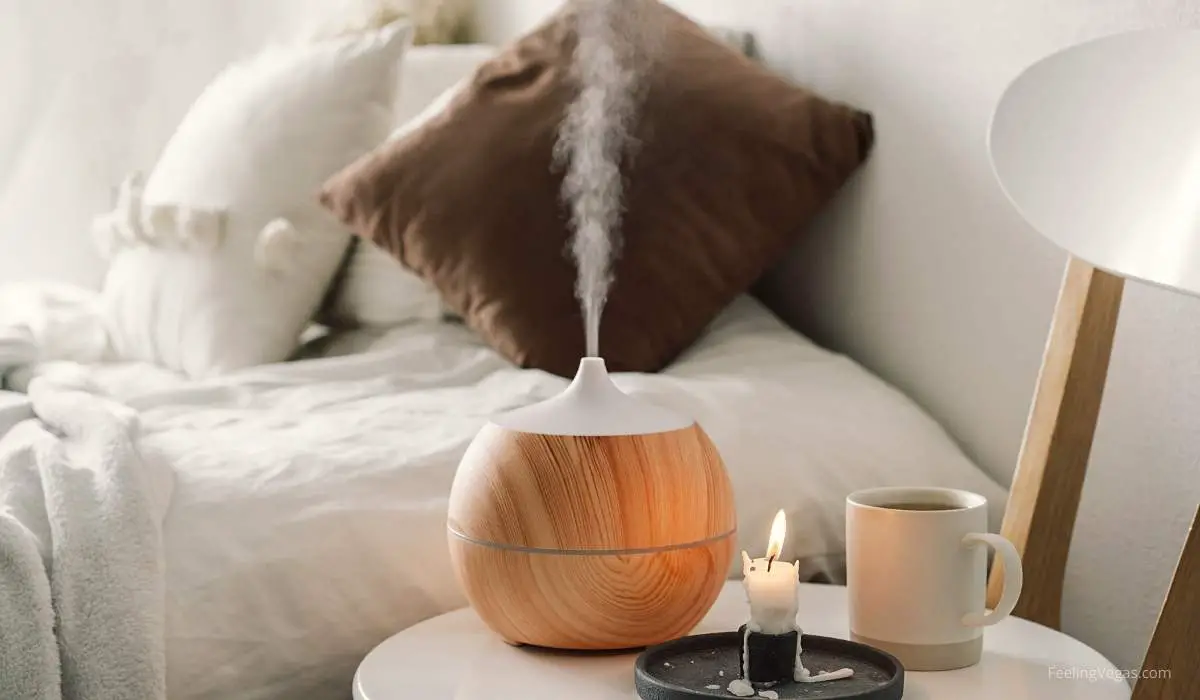 There's a company called Aroma Retail that sells the scents used at your favorite casinos, and some casinos even sell their scents right there in their gift shop.
Aroma Retail will sell you candles, reed diffusers, room sprays, fragrance oil, and wax melts all featuring your favorite casino smells.
Conclusion
Las Vegas casinos and hotels have their facilities crafted down to a science, and they'll use every sense available to them to access your positive emotions and make sure wonderful memories are stored in your brain. Scent is one powerful way to access your limbic system which is responsible for those emotions.
Not simply a nice smelling candle or diffuser, these scents are custom-crafted for each casino and cost tens of thousands of dollars to create, so it is clear that the casino sees the value of smell for its hotel and gaming floor.
Some casino corporations even use the same scent in multiple casinos that they own because they know how well these scents work!
Once you've fallen in love with a scent at a casino, you can now bring it home with you to make your entire home smell like those pleasant memories you experienced while winning big on the Las Vegas Strip.