XS Nightclub Dress Code (What to Wear – XS Las Vegas)
XS Nightclub at Wynn has established itself as one of the hottest spots for nightlife in Las Vegas. If you're excited to spend an evening at XS, make sure you follow their dress code to avoid the disappointment of being refused entry.
The XS dress code is easier for women to follow, while men need to ensure that they avoid baggy or torn clothing, athletic attire, sweat pants, sneakers, jersey, cutoffs, shorts, sandals, work boots, or hats. The best advice is to keep it stylish but avoid anything too outrageous.
Read this article thoroughly to prepare you for a big night out. Stick to the XS nightclub dress code, and you'll have no problems accessing this swanky venue.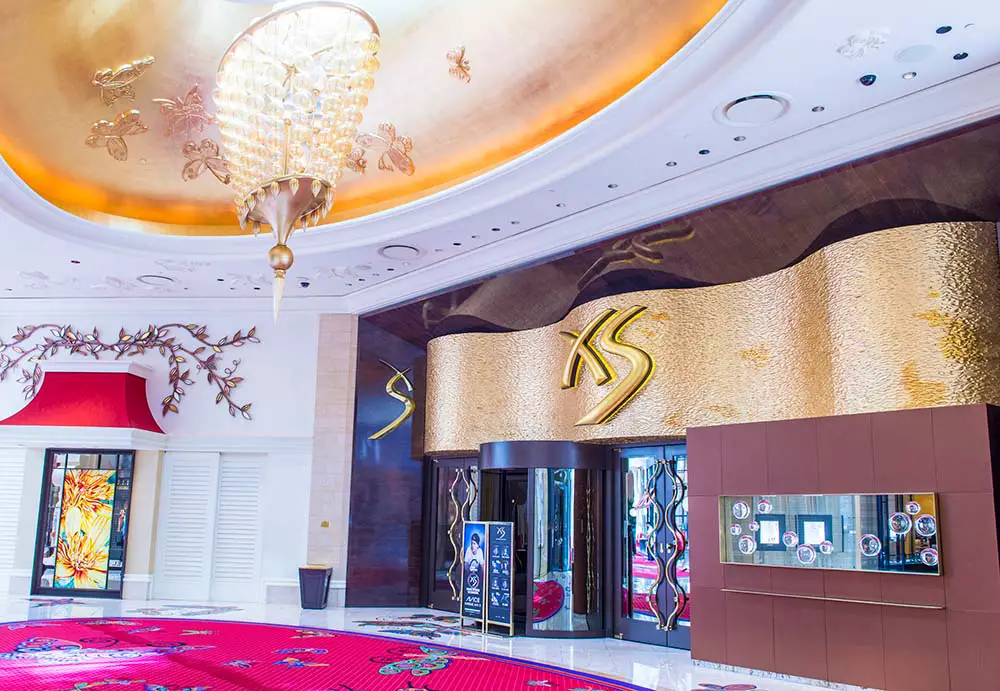 (This article may contain affiliate links, which means we might earn a small commission if you click and make a purchase. Thank you!)
What Clothing Items Are Prohibited In XS Nightclub?
Entry to the XS nightclub prohibits guests from wearing any of the following:
Athletic attire
Gym or workout clothes
Sweat pants
Sneakers or workout shoes
Shorts
Sandals
Cutoff shirts
Tank tops
Baggy or loose-fitting clothing
Ripped or torn clothing
Workboots
Construction boots
Hats
I'm Not Sure If My Clothes Are Suitable Or Not.
If you're not sure whether an item of clothing falls into one of the above categories or not, then ditch it.
It's better to safe than sorry when it comes to Las Vegas nightclubs such as XS. For instance, men can't go wrong with a collared shirt and dress trousers.
Always avoid sportswear or baggy clothes at all costs. You are pretty much guaranteed to be refused entry to numerous venues on and around the Las Vegas Strip if you pick this style of nightclub attire.
XS Nightclub Dress Code: What Should I Wear?
As with many Vegas nightclub venues, the rules are easier for the ladies to follow than the men.
What Women Should Wear to XS Nightclub Las Vegas
Nightclubs grant far more freedom to women's attire in their dress codes, and you can wear anything you like within reason. I'd recommend a cocktail dress like this one at Amazon. It's OK to look sexy, but make sure your outfit's not too revealing or outrageous. Keep it classy.
Make sure you choose clothing that fits you properly – nothing too tight or too baggy and pick comfortable but stylish shoes.
Also, and I know this may sound weird, but no matter how many hours you spend on the dance floor, you'll need to keep your shoes on for the duration of your stay in this nightclub.
Related: What to Wear in Las Vegas Clubs: The Ultimate Guide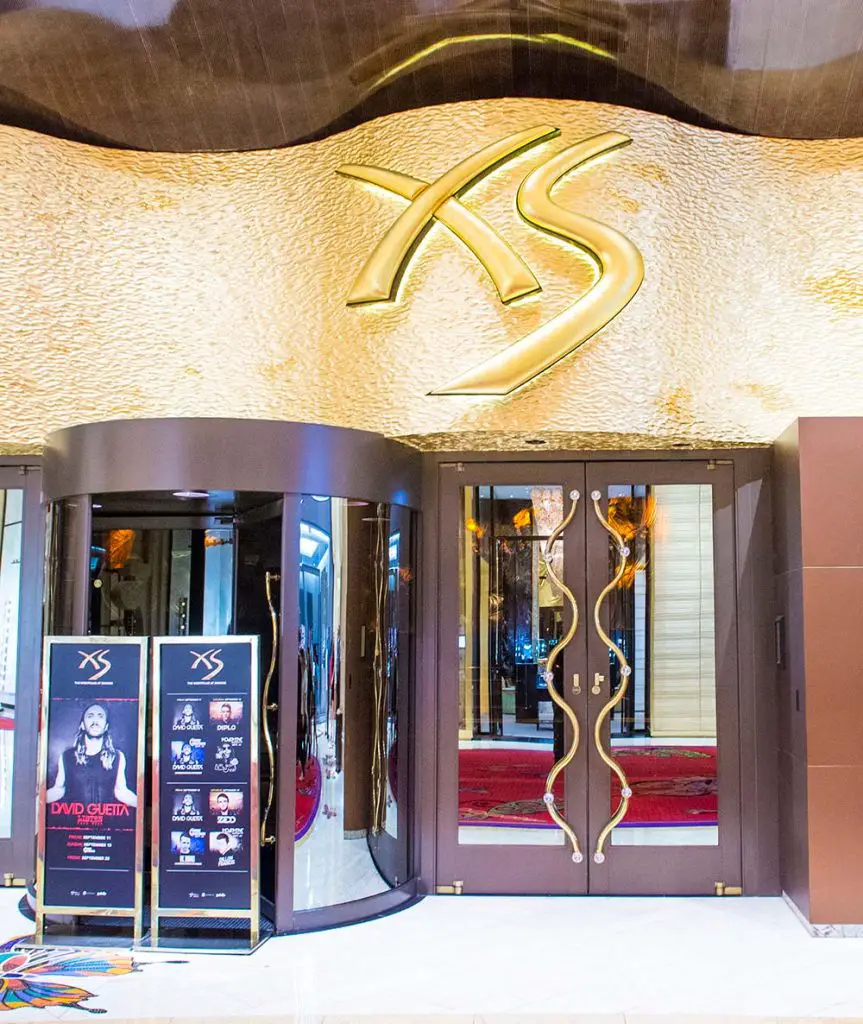 What Men Should Wear to XS Nightclub Las Vegas
For men, it's a little trickier. There are several clothing variations that can grant you access. Sometimes. Whether or not you gain entry to the venue comes down to the bouncers, so play it safe rather than trying to push your luck.
When you're heading to XS Las Vegas nightclub, one of the safest clothing options for guys is dress pants with a button-up shirt and dress shoes. You can even pair this look with a sport coat if you'd like.
Wearing an outfit like this is always acceptable and is sure to get you past the front door.
Don't be afraid to dress up; this is Las Vegas! You will not look overdressed in a night club, but if you fail to plan adequately, you may show up quite severely underdressed and be left standing outside while your friends are partying inside.
See also: Las Vegas Club Dress Code For Guys (If You Want To Get In)
Can I Wear Jeans to XS Las Vegas?
You can wear jeans to XS Nightclub. However, while jeans are not expressly forbidden at XS Nightclub, wearing them does come with a certain amount of extra risk as the jeans you're wearing may be deemed unfit for the club. A well-fitting, darker pair of stylish jeans is your safest choice for XS.
XS Nightclub Dress Code – Final Thoughts
XS nightclub at Wynn Las Vegas is one of the best venues in Sin City, with a dress code to match. If you want to enjoy this sophisticated and innovative club with outdoor cabanas, a floodlit pool, and a vast music scene, then check the dress code before you go.
Once you understand the rules, they're pretty easy to follow, and you can enjoy an epic night out without any hassle.
More From FeelingVegas
Sources:
https://www.wynnlasvegas.com/nightlife/xs-nightclub