Drai's Nightclub Dress Code (What to Wear – Drai's Las Vegas)
Entry to Drai's Nightclub in Las Vegas is permitted only for those who adhere to its dress code. As they strictly enforce these rules, you'll need to familiarize yourself with what is and is not allowed before you head out to enjoy some Las Vegas nightlife at Drai's.
To adhere to Drai's nightclub dress code, you must be dressed in fashionable attire and not be wearing any prohibited items. These include athletic apparel, shorts, sandals, ripped clothing, cutoffs, baggy clothing, branded items, or work-related clothes.
Continue reading for a comprehensive guide to the clothing required if you want entry to Drai's nightclub on the Las Vegas Strip.
Compare and save! Check current Cromwell room rates at TripAdvisor!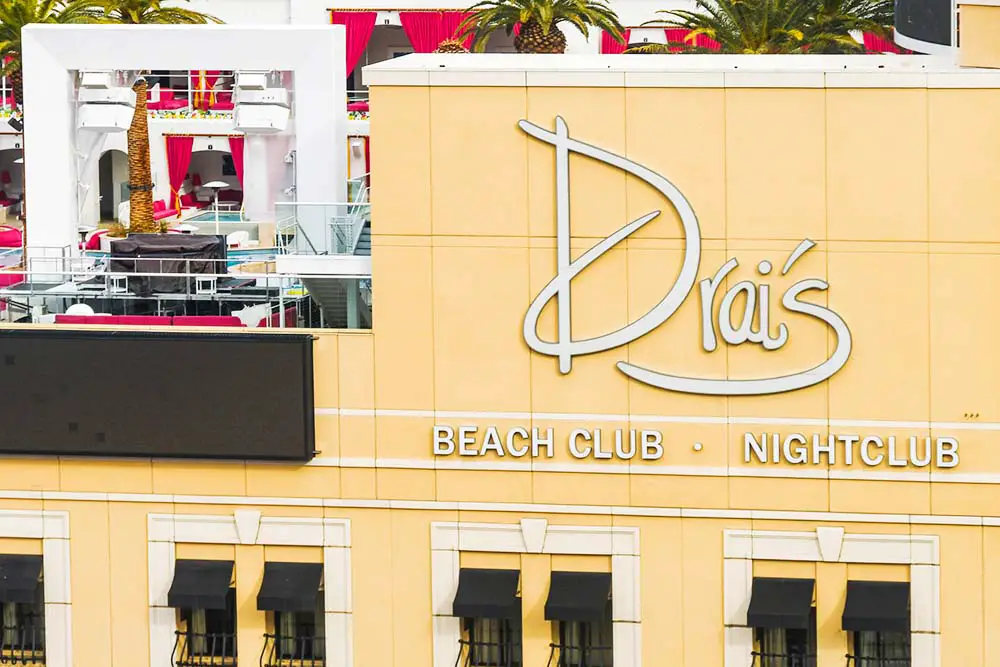 (This article may contain affiliate links, which means we might earn a small commission if you click and make a purchase. Thank you!)
Drai's Nightclub: Dress Code For Men and Women
When going to Drai's nightclub at The Cromwell, the simple rule is to keep it smart and aim for fashion-forward attire. Be mindful of wearing nice shoes and absolutely no sportswear.
Drai's Nightclub Dress Code for Ladies
The fashion rules at Drai's are reasonably straightforward for ladies to follow – you can wear almost any dress so long as it is pretty and fashionable. Have a look at social media trends before you go to see what colors are on-trend and which styles are suitable go-to's.
Slacks and a blouse are also acceptable, but a cocktail dress like this one on Amazon is more of a sure thing.
For women, the number one clothing item likely to block your entrance to Drai's Nightclub is sandals. More often than not, Drai's will turn you away for wearing this type of footwear. And no matter how many hours you spend on the dancefloor, keep your shoes on.
Drai's Nightclub Dress Code for Men
For guys, the dress code at Drai's is a little more challenging, and there are a strict set of rules as to what you can wear. One of the safest options is slacks, dress shoes, and a collared button-up shirt. This outfit will pretty much guarantee you entry to any Las Vegas nightclub.
While some expensive brands of sneakers MAY be allowed in Drai's, it's much safer to wear dress shoes and not risk being turned away.
If you're visiting Drai's on the weekend or during a public holiday, the venue gets busier and is even more strict about its dress code.
Security may show some leniency during other nights of the week, but you'll need to make sure you follow the exact rules of the dress code at peak times.
RECOMMENDED: Las Vegas Club Dress Code For Guys (If You Want To Get In)
Can You Wear Jeans to Drai's Nightclub?
Wearing nice jeans to Drai's is possible but is a much more risky fashion choice. You don't want to spend an hour in line to get in only to be denied at the door.
It's not that jeans aren't allowed; it's that more things can go wrong.
To enter Drai's wearing jeans, they will need to be form-fitting (not baggy), with no rips or tears, and dressed up with a nice blouse for the ladies and a collared shirt and sport coat for the men.
Having said that, women are much more likely to get in while wearing a fashionable pair of jeans than men are.
If you're willing to take the risk, my recommendation is to wear a darker-colored pair of jeans and really make the rest of your outfit shine.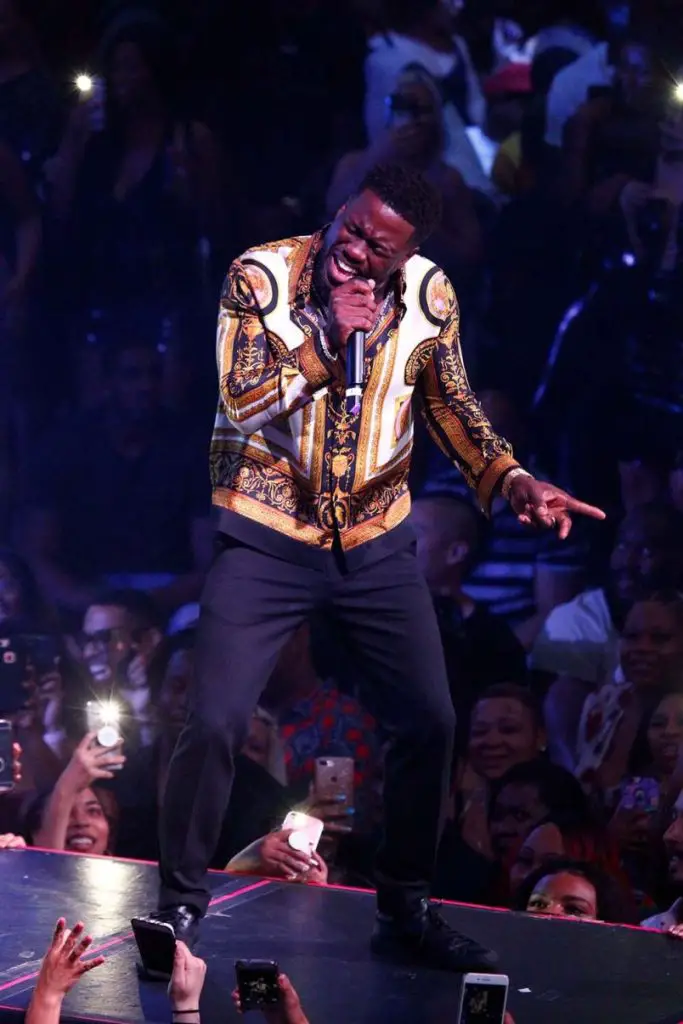 What Clothing Items Are Prohibited In Drai's Nightclub?
When it comes to their club's strict dress code, Drai's provides a lot more information about what is considered unacceptable than what is actually admissible to wear. According to the club's website, prohibited clothing items include:
Athletic apparel
Athletic shoes/sneakers
Ripped, torn, or cutoff clothing
Baggy clothes
Shorts
Sandals
Workwear
Jordan shoes or apparel
Timberlands
Hats
Clothing with offensive prints.
If you wish to enter the premises, you must permit your bag to be searched, and once you enter the club, you must keep your shoes on at all times or risk security escorting you from the venue.
Are Any Additional Items Prohibited For Entry To Drai's Nightclub?
It's not just your clothes that have to adhere to a strict code for entry to Drai's, you'll also need to ensure that you are not carrying any prohibited items.
These include:
Weapons
Controlled substances
Prescription or over-the-counter medications
Vtimains or supplements
Outside food, beverages, or gum
Vapes
Eye drops
Cameras, GoPros, or wearable technology
Selfie stick
If the club finds any of these devices on your person after entry, they will be confiscated, or you will be asked to leave.
Security may also deny you entry if you are clearly intoxicated or under the influence of any substances. Don't get me wrong; it is Vegas after all! It's okay that you may have pre-partied, just don't show up to the club obnoxiously inebriated.
Learn more about what to wear to a Vegas club, including specific styles and outfits.
Find the best deals on Cromwell rooms and save big with TripAdvisor!
Final Thoughts
The list of restricted items can seem daunting. Still, once you familiarise yourself with the simple rules of entry, you'll have no problem adhering to Drai's nightclub dress code, and you'll be set to enjoy your night out at one of the top clubs in Vegas.
More From FeelingVegas
Sources:
https://www.caesars.com/cromwell/things-to-do/nightlife/drais-nightclub